The underground city of Montreal is like a paradise for tourists. People always talk about the visuals of the outer city, but what about the inner city?
The underground hub of Montreal is a city with all that you need. It's an interconnected city around Downtown Montreal, Quebec, and Canada. This is an indoor city that holds the largest complex in the world.
The best part is the tunnels have air conditioning and good lighting. You can enjoy the fresh breeze escaping the summer heat. Here, the complexes are also called 'complex Desjardins.'
The tunnels are large, with passages on either side. They are 32 km spread over more than 12 square km. Who wouldn't wish to visit such a massive tunnel?
Tourists worldwide come to visit this underground city, Montreal, only for the tunnels. There are exciting outlets like shopping malls, delicious restaurants, monumental buildings, hotels, museums, and many more places that are connected with the tunnels.
In winter, the underground remains warm. Due to this, about 500,000 people shifted here to avoid the cold. You won't feel chilly in winter until you are underground.
It is an ideal city with incredible urban planning. Sometimes you may feel lost amidst the complexes. But once you get accustomed, you'll love the city.
Are you planning an exciting trip to the underground maze that is in Montreal? I have provided every detail about this city. Let's have a look.
Underground City Montreal: A Visitor's Guide
The 'underground city Montreal' is a labyrinth of hidden passages that easily confuse people. It's similar to the maze that you need to solve.
There is a developed underground pedestrian network city below the streets. Downtown Montreal's major part is also known as RESO (network in French). Though it's not underground, locals still call it an 'indoor city.'
1. History and Present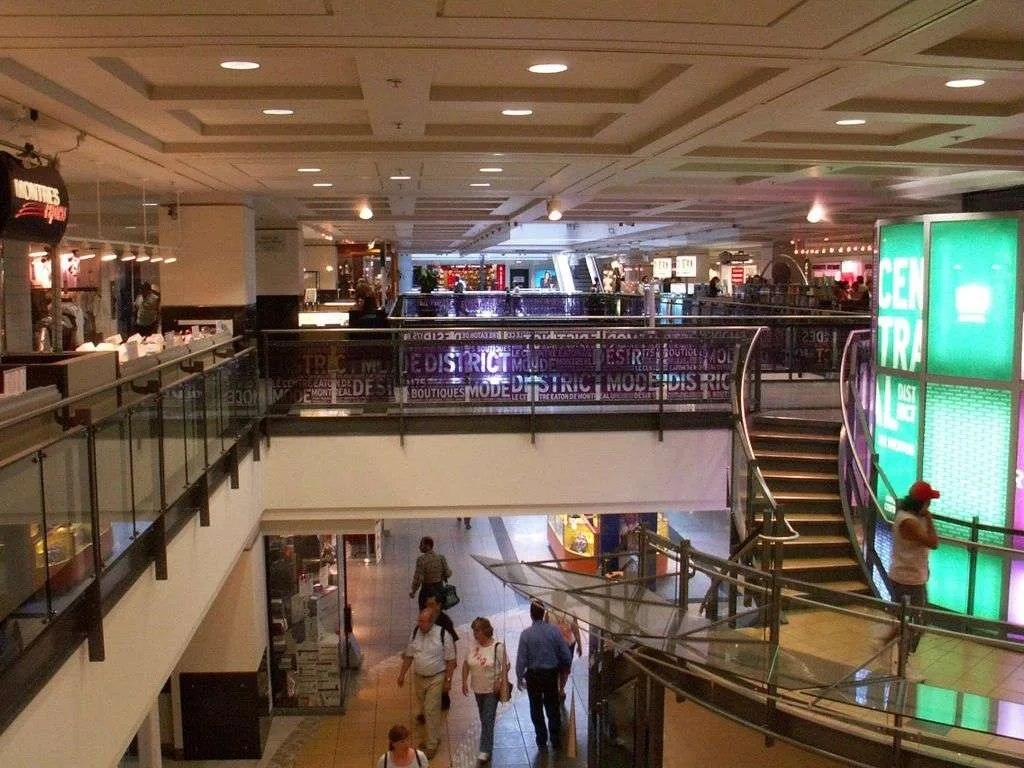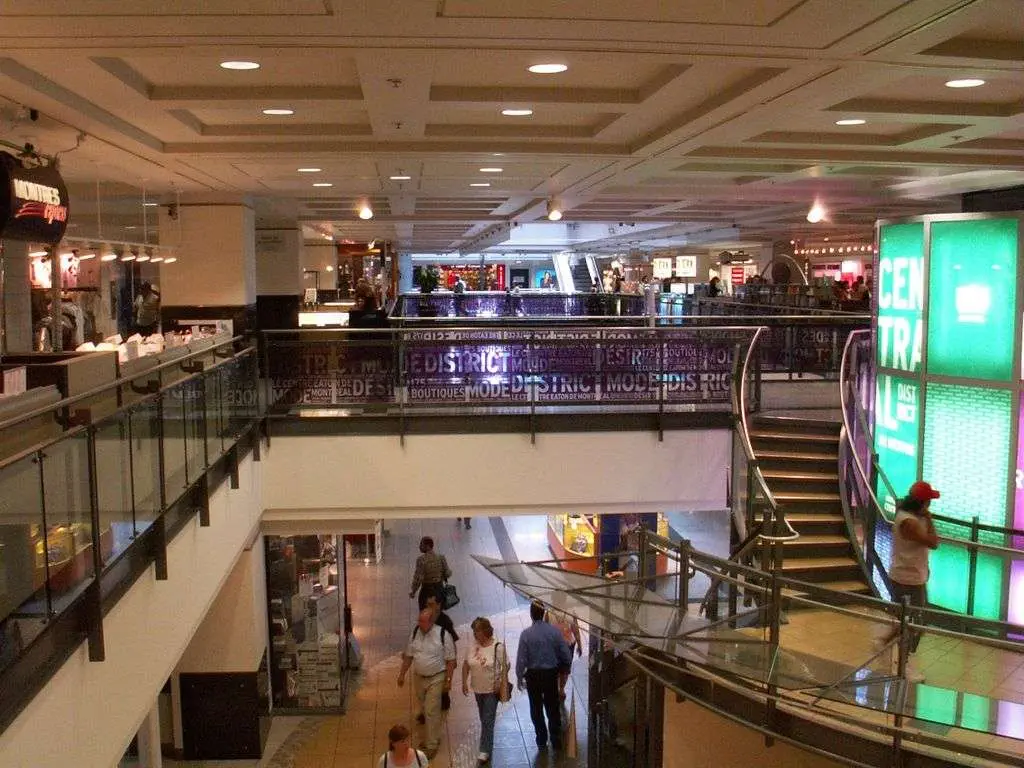 The underground de montréal was developed back in 1962. In 1966, the subway system was built. After that, more interconnections were constructed.
The main goal behind this was to avoid Downtown traffic and let pedestrians stroll freely. It's an integral portion of Montreal city; locals use this place, especially in winter.
It looks and feels like a massive shopping mall. Since its development, it has turned out to be one of Montreal's most cultured and artistic cities. It's a once-in-a-lifetime experience to visit here.
The city attracts thousands of tourists annually, so if you're in Montreal, do not miss the chance to visit this.
2. How to Reach?
More than 190 exterior accesses are available through malls, museums, and metro stations.
The Green line is 'Place-des-Arts while the Orange line is Lucien-L'Allier and Place d'Arme's stations. You can follow the RESO logo on the networks that will guide you.
The network connects two bus terminals, ten stations to board metros, over 1000 offices, 2000 stores, nine hotels, two hundred restaurants, four universities, 40 cinemas, and numerous others.
You can choose to access it here at your convenience, either by bus or metro.
3. Facts About Underground Montreal city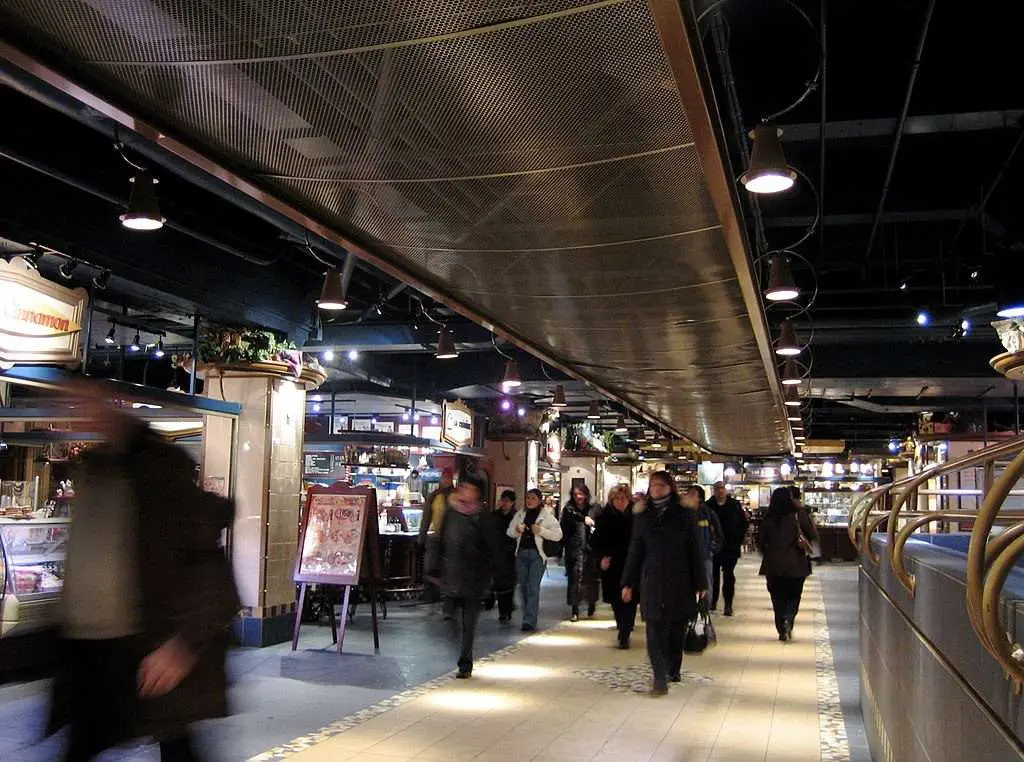 Before visiting here, you may have had several doubts or heard rumors about this city. This place is now one of the top tourist attractions.
Due to its popularity and length, people call it the legend of 'La Ville Souterraine,' since the city lies for over 33 km with hidden tunnels to explore.
The points below answer some of the unknown facts about the city. You should get to know them before visiting here. Have a read.
3.1. Nobody Lives Here
It is called the underground city, but nobody lives here in real. Though it's connected to malls, museums, universities, and all, no one calls it home.
This network follows the schedule of the metro. It remains open from 5:30 am to 1:00 pm, a time similar to the metro. You need to explore the city on this schedule.
3.2. A Great Way to Avoid Worse Weather
Most of the locals use this place as protection against bad weather. The city guards you against Montreal's freezing atmosphere, chilly weather, and hot summers.
Not every city has this unique facility. This is why underground Montreal stands out. Winters receive temperatures below minus 20 Degrees Celsius. Here, the peak summers are over 20 Degrees Celsius.
Summers are the best time to watch a movie, join concerts, and enjoy outdoor activities. It's an ideal refuge for lousy weather. It's the perfect way to escape the rain and snow.
3.3. You Maybe Lost in this Underground City
Known as the world's biggest underground pedestrian network, this city connects terrific museums, theaters, banks, universities, and other exciting places. So you will indeed get lost here a few times before you get used to it.
You can spend an entire day among these complexes. Don't worry. You cannot fully get lost. Montreal's Public Service Authority is at your service.
There are signs and maps throughout the networks to guide you. If you're afraid to explore alone, many guides help you explore the incredible system.
Do you know? The convention center, Montreal, is also called Palais des congrès.
3.4. Heaven for Shopaholics
Underground  Montreal is interconnected with three important shopping centers. Shopaholics will love this area.
Visitor favorites are:
The Eaton Centre is a four-storied shopping mall that offers 100 stores, one food court, and several cultural events.
Les Cours Mont-Royal is a 1920s building that is refurbished into a great shopping mall.
With numerous shopping outlets, you spend a complete day shopping. Even after days of shopping, you'll still find yourself exploring all the outlets.
After shopping, you can relax at restaurants or watch a movie in movie theatres.
3.5. A Skating Rink Inside
Yes, you heard it right. There's a real skating rink inside the underground city Montreal. And it is open for visitors all year round.
The Atrium Le 1000 Skating Rink was inaugurated back in 1992. Since then, it has become a popular spot for skaters. Summers are a perfect time for skating. This is a 10,000 square feet skating rink with a huge glass dome above.
4. 6 Incredible Places to Visit in and near Underground Montreal City
There are several great places to visit in and near the underbelly of Montreal. Since you may find difficulty spotting the best locations, the best sites mentioned below will help you get started.
4.1. Old Montreal
Also known as Vieux Montreal, an incredible set of buildings that belong to the 17th, 18th, and 19th centuries. Old Montreal is a Persian-style quarter situated between the business hub and the waterfront.
Explore the various historical sites and great landmarks on foot here. You can try several activities here.
The main highlights are:
Pointe-a-Callier museum of archaeology and history.
The twin-towered Basilica.
The graceful Old Port.
Place Jacques-Cartier, an open-air gathering area.
4.2. Notre Dame Basilica
This church has a different fan base. The oldest church was founded back in 1656. Victor Borgeau had designed the interiors of this church.
The entry charges include a 20-minute tour inside the church. A one-hour tour offers a historical guide and access to private spots such as the crypt and the second balcony.
Do Check Out:
Louis Phillipe Herbert built the fascinating carved sculpture.
7000 pipe organ by Casavant Freres Film.
Stained glass windows that portray Montreal's founding scenes.
4.3. Fine Arts Museum
Also known as 'Musee des Beaux-Arts.' Canada's oldest museum is home to several paintings, cultures, and sculptures.
It showcases brilliant collections of world cultures and Mediterranean archaeology. About 10,000 objects are shown. Explore amazing collections of African, Asian, Islamic, North, and South American arts.
Who would wish to miss such an incredible museum? It holds more than 1,400 paintings, sculptures, and prints. The prints include Younger, Canaletto, El Greco, Poussin, Tiepolo, and many more.
Paintings depict the artistic talents of the Dutch Golden Age. Explore the modern art created by Picasso, Cezanne, Derain, Matisse, Rodin, and various other talented artists.
Also, check out the famous campus of McGill University near this museum.
4.4. McCord Museum
This museum houses the history of Canada's native people. It's a unique museum to enjoy Canada's history.
There are more than 20,000 objects from clothing, accessories, costumes, quilts, and handmade crafts. It also showcases works by fashion designers of Montreal.
Explore the early Canadian period, including furniture, silver, ceramics, glass, household items, toys, sports equipment, folk arts, and domestic objects. This is indeed a brilliant portrayal of history.
Check out the arts and artifacts of the first nation people. They are clothing, accessories, fishing equipment, war equipment, ceremonial items, and archaeological finds from early aboriginal culture.
It's a must-visit museum to add to your bucket list. Check out Ville Marie.
4.5. Place Des Arts
The largest museum in Canada that offers visuals and performing arts. The most visited place is underground Montreal.
It is home to three great organizational cultures:
Montreal Symphony Orchestra.
Les Grands Ballets Canadiens.
Opera de Montreal.
Opera de Montreal's rehearsal halls offer events, theaters, dance, music, and film rooms. Join their major festival every summer, the 'Festival International de Jazz de Montreal.
The Jazz Festival starts between late June and early July. It attracts tourists from all over the world.
Visit the Musee de Art Contemporain de Montreal. This is an art museum worth visiting. Spot the young French Canadian performances.
4.6. Square Saint Louis and Rue Denis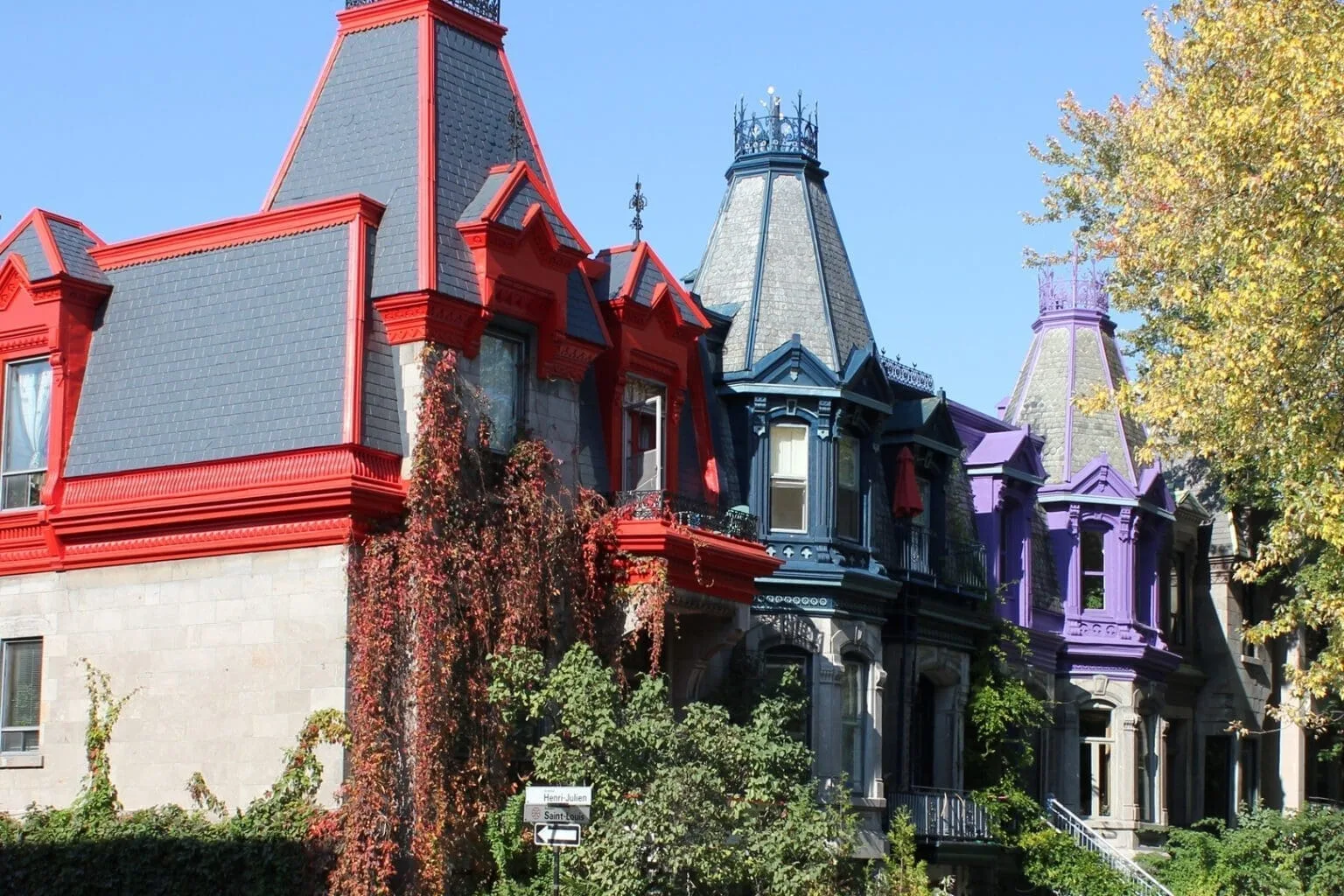 Square Saint Louis is an incredibly colorful building. It is a real visual treat. Montreal's pretty old squares are located near the Sherbrooke metro station. It's a turn-off French Canadian housing quarter.
The little tree-shade streets hold attractive Victorian houses and elegant restaurants. Square's eastern edge is home to St. Denis, including shopping, arts, and dining places.
Few historic buildings have turned into boutiques, restaurants, and cafes. St. Denis starts from Quartier Latin. It heads towards a Plateau with chef-run restaurants.
5. Where to Stay?
As mentioned earlier, you can't stay back in underground Montreal city. There are places in Montreal city that offers sightseeing and relaxing accommodation.
To experience ancient architecture, Old Montreal is the best place to stay. The area is relatively small and nearest to the underground city.
I have mentioned the best-rated hotels according to the budget range.
5.1. Luxurious Hotels
Hotel Nelligan offers a luxury experience. A boutique hotel with excellent service and interior decorations. Old stone brick walls are exposed to showcase the ancient culture.
Auberge du Vieux Port holds 45 historic rooms near the St. Lawrence waterfront.
Another great option is Hotel Gault which dates back to the 19th century with modern decor.
Ritz Carlton is a fine hotel. You may spot a few celebrities here.
5.2. Mid Hotels
Embassy Suites by Hilton falls near the Basilica. Experience a contemporary feeling with various rooms and suites.
Le Petit Hotel is located at the heart of Old Montreal. It offers a mixture of traditional charm and modern culture.
Auberge Bonaparte is a popular boutique hotel within a historic building. The rooms are lovely with Louis Phillipe-style decorations.
5.3. Budgeted Hotels
Travelodge falls in Chinatown within Old Port Montreal and Downtown. It offers small rooms but a great location.
To the north of Chinatown is Hotel I'Abru du Voyageur. It is situated in a good location with major attractions and offers excellent rooms within budget.
Chateau de I'Argoat, is a boutique hotel that offers large and comfortable rooms. It's 20 minutes from Old Montreal.
These hotels are the best-rated ones. You can choose as per your comfort zone.
6. Top  Best Restaurants in Underground Montreal city
A city tour is incomplete without the knowledge of good restaurants. There are about 200 restaurants. Let's have a look at some of the great restaurants in the underground city.
6.1. Restaurant Les Pyrenees
This is a fantastic restaurant that offers all that you need. They serve French, Mediterranean, European, Spanish, and Catalan cuisines. It is ranked as the 35th-best French restaurant in Montreal.
A tasty restaurant that won't disappoint you at all. All the ambiance, staff, and food are exceptional. The flavors are lovely, with a unique texture. Dishes served here just melt in the mouth.
Staffs are friendly, and the servings are clean. This is an ideal place to have a family dinner. There is an excellent selection of wines. Choose the wines from a separate menu to taste the best ones.
6.2. Kyo Bar Japonais
Want to taste Japanese cuisine mixed with Montreal delicacies? Kyo Bar Japonais is for you. It serves mouth-watery Japanese dishes in the city of Montreal.
A vegan restaurant loved by non veg lovers. The restaurant is a favorite among hungry ones. Sushi options are available in more than 25 varieties.
The menu is famous for izakaya creations, bento box specials, and sushis. You should try dumplings, chef-choice maki bandit, and Kimono maki.
6.3. Bis Restaurant
Bis Restaurant is an Italian steakhouse that offers gluten-free options. It's a great restaurant that serves the best Italian food. The ambiance is stunning and family-friendly.
You can choose from a variety of options. They are best known to host celebrities when they come on a city tour. Check out their unique meal option which is an 'under 495 calorie' menu.
Fitness lovers can freely dine here. Choose from a broad section of fine Italian wines. It's a popular destination to spend an ideal evening.
Enjoy the tasty grilled sea bass. Recommended dishes are spaghetti carbonara and veal piccata. Do not miss the cannolis or tiramisu.
6.4. The Econdite Restaurant
This is another good restaurant that serves American, Latin, and Mexican dishes. The dishes are healthy and vegetarian-friendly. Choose from a wide range of cocktails.
Many vegan options are available. The food tastes incredible. The ambiance is perfect. Services are clean and customer-friendly.
Special drinks are available for customers. Try the beef tacos, margaritas, guacamole, and mango salad.
7. Know More About Underground Montreal City Hours
This city serves as the tunnel and shopping center for the official buildings above. Here, shopping hours are similar to Montreal hours.
Stores remain open till 8 pm on weekends. The small outlets stay open till 6 pm and close at 5 pm on Mondays.
Timings:
Monday to Friday- 10 am to 9:00 pm.
Saturday- 10:00 am to 6 pm.
Sunday- 11:00 am to 5:00 pm.
8. Exciting Things to Do in Montreal's underground city
The city underground offers exciting activities to try out. It's a hub for several entertainment venues. Have a look at some of the exciting things to do here.
8.1. Shopping at Eaton Centre
Being located at the heart of the underground city, this large shopping mall receives many visitors all year round.
A complete one day isn't enough to explore this splendid mall. It's a four-stories building with 100 shopping outlets. Known as the city's main artery, it hosts several cultural events.
You can enjoy shopping here, which connects through McGill station.
8.2. Old Montreal's Food and Drink Tour
This is a three-hour food tour, especially for food fanatics. Explore the historical remains and the history of underground Montreal.
The tour goes through more than five different tasting spots including three sit-down spots. The locally brewed beer is available for samples while on tour.
It is an incredible tour that explores the city's history with a taste of savory dishes.
8.3. Watch a show at Montreal  Orchestra House
This art concert has an orchestra seating about 200, specially designed for amplified music. The acoustics are a unique experience.
It is home to the world's functioning octobass and 6,489 pipes. It's a paradise for music lovers.
Grammy winner Kent Nagano conducted the Montreal Orchestra. It has 92 permanent members and hosts 100 shows per year.
Also, join the international and local shows here.
8.4. Les Enfant Terribles' Rooftop View
This is a forty-four-story building that offers fine wine and dining. Lunch on your favorite dish while watching Montreal's city skyline.
This restaurant offers a brilliant top view and French cuisine. People come here mostly for the view.
It is a family-friendly restaurant with comfort foods like burgers, ribs, macaroni, and French tartars. Watch the mesmerizing sunset at dinnertime.
Cocktails are available from 5 pm to 7 pm—the perfect place for a Sunday brunch or dinner.
8.5. Take Part in the en Lumiere Festival
This Lumiere Festival has it all. Enjoy the performing arts, gastronomy, outdoor activities, family sports, and an exciting night.
Experience the charm of Montreal in the peak winter time. The festival closes on a fantastic night, La Nuit Blanche, each year.
Every year shuttle services are available for tourists, such as activities, installations, exhibitions, and parties. Come here from February to March to join the festival.
8.6. Visit Station Champs de Mars
Adalbert Nicklewicz constructed the wonderful metro station back in 1966. It displays the glasswork by Marcelle Ferron, one of Refus Global's signatories. Painter Paul Emile Borduas wrote this ago in 1948.
It's a gorgeous station and the only area where sunlight reaches. The scenes are worth exploring. Do give it a try by visiting here.
8.7. Visit the Beautiful Grevin Museum
Want to meet your favorite celebrity? This museum in the center of Eaton mall will let you meet the wax lookalikes of celebrities.
The wax models of celebrities are placed here. The museum holds 120 figures of celebrities, including Scarlett Johansson, Queen Elizabeth II, Mahatma Gandhi, Lady Gaga, Leonardo Di Caprio, Albert Einstein, and many more.
Also, explore Quebec and Canadian history. Check out the figure of Jacques Carter and Canada's favorite Celine Dion.
8.8. Skate at Atrium Le 1000
This is one of the exciting activities to try out. It falls on the main floor of Quebec's tallest building. It was named as the Le 1000 De La Gauchetiere. You can easily access this place.
Opening Timings
Monday- 11 pm to 6 pm.
Tuesday to Friday- 11:30 am to 9 pm.
Saturday- 12:30 pm to 9:00 pm
Sunday- 12:30 pm to 9 pm
8.9. Check Out Jeff de Bruges
A fascinating shop located in the Place Montreal Trust area of Tunnel. It's a shop with sheer interest.
It's a famous shop that specializes in Belgian chocolate. Their chocolate is made of the best ingredients from all around. They focus on combining quality with creativity.
You can shop from different varieties of Belgian chocolate. Chocolates are initially made in Brussels that reach Montreal every week.
You can purchase a 250-gram box for 23$. The ice cream and frozen yogurts are made with natural ingredients.
8.10. Bell Centre
Formerly known as Molson Centre, it is a multi-purpose stadium located in Montreal, Canada. it opened on March 16, 1996, and it is the home stadium of the Montreal Canadiens in the National Hockey League (NHL).
It is owned by the Molson family and managed via a subsidiary.
With a capacity of 21,105, the Centre is the largest ice hockey arena in the world. Alongside hockey, it also has hosted concerts, mixed martial arts, and professional wrestling events.
Since its inauguration in 1996, it has been listed as one of the world's busiest arenas, receiving the highest attendance of any arena in the world. In 2012, it was rated as the fifth-busiest arena in the world which was based on tickets sold for non-sporting events.
FAQs
1. How can we get to the underground city of Montreal?
It can be accessed throughout Montreal downtown via seven train stations, and there are also approximately 120 entrances at street level.
To help you find your way around the city, Montreal's tourism board and public transportation authority have various underground city Montreal maps.
2. Which are the best stores in underground Montreal?
In the Underground city, Montreal weekend is a very fun 2-day adventure as you have so much of places you can visit within the city and you can explore any part of the bustling underground megalopolis all the way from clothing to daily needs, Culinary greatness ranging all the way from Chinese food to Indian food.
The underground city Montreal stores are always bustling with locals, travelers and lone wolfs looking to have a good weekend getaway from the drag of everyday life.
In the underground city, Montreal hours see no end as it is bustling all day and even at night when young people want some light food to munch and grub on. You can never run out of things to do in Montreal's underground city.
This was a guide to the Underground and mysterious City of Montreal. Do let us know in the comment section below if you found this useful.
As an Amazon Associate, Icy Canada earns from qualifying purchases.
[amazon_auto_links id="81298"]
The Icy Canada team strives to create content that matters. It's why our content is written by travel writers, authority experts, well-known authors, and niche experts. Our content is also periodically reviewed by expert authors for accuracy and trustworthiness.
As an Amazon Associate, Icy Canada earns from qualifying purchases. [amazon_auto_links id="81298"]