Canada has numerous beaches, and each beach has its own unique features. From Singing sands to deep dive fishing, there are a bunch of things you can do while you are on vacation.
The most exciting and joyful holiday means you should have the perfect place in your plan to start with. Here are the 12 best beaches to include while you are planning a perfect vacation in Canada.
The best beaches in Canada are :
1. Long beach, Vancouver, BC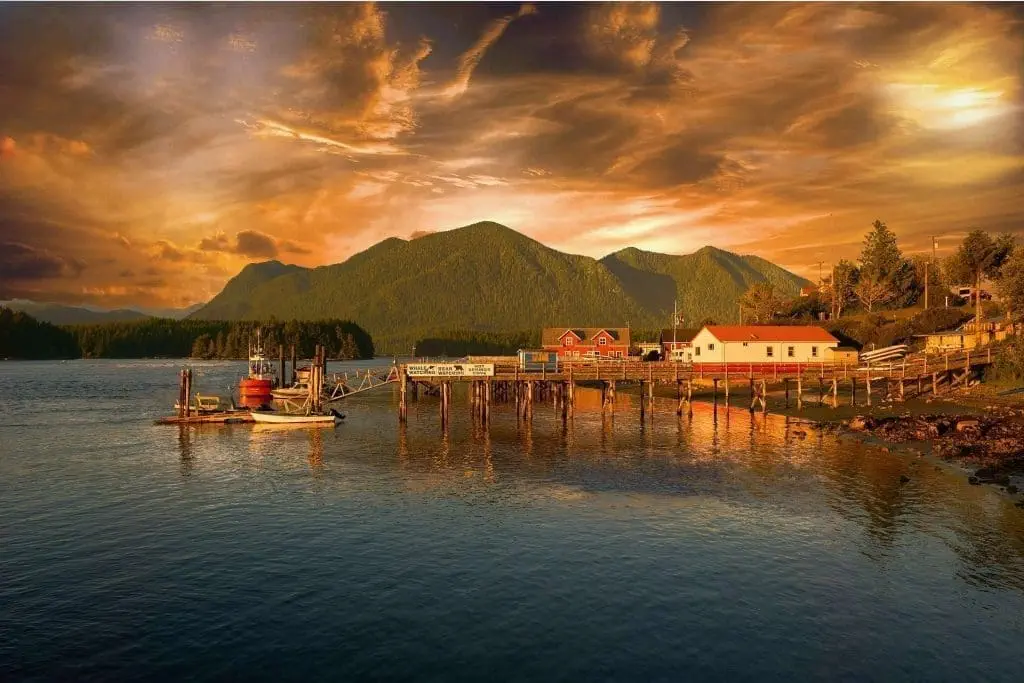 Extending its coast for about 17 kilometers along the west coast of Vancouver Island, Long beach is the place you can pin on to perform surfing. This long beach is located in the pacific rim national park, which is part of Tofino, British Columbia.
Even in summer, temperatures here won't reach up to 15 degrees Celsius. Featuring this long beach, one of the cold beaches in Canada. Whale-watching excursions in the pacific ocean are one of the best features in which we can chatter about the long beach, Tofino.
There are many hidden places you can hunt for if you like to make your trip adventurous in pacific rim national park. British Columbia portrays many wonders of which long beach is also a part.
A walking trail can be performed in the rainforest on the banks of long beach. Along with that, you can also go through hiking trails, boating, travel over zip lines, and many more, which are some trials you can come across in Pacific rim national park.
If you love surfing and have good enough experience in surfing, this is your one-stop destination to perform surfing. Kite surfing is also performed here. The long waves continuously hitting the shore makes this the perfect to perform your extreme water sport.
A group of islands near long beach is one of the attractions you can come across in Canada. Even though there are about 100 islands, we are accessible to a few dozen islands, and spend your time in this spot. You can start a boating trial to reach these islands.
Cox's bay beach is one of the Canadian beaches which supports kite surfing with its best possible waves. In summer, the soft sand raises its temperature and is suitable for beach volleyball, and you can also take long walks along the shore of the long beach.
You can spend your time in pacific rim national park, which is a perfect spot to spend your time by lighting up the campfire near your camp. With all these catching features, long beach is added to the list as one of the best beaches in Canada.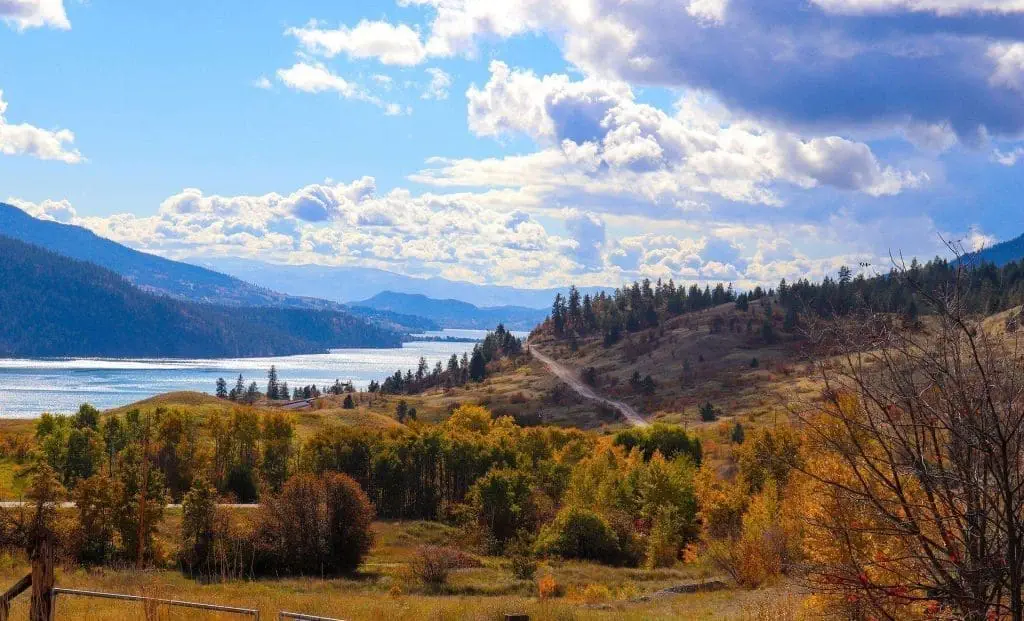 You can always find a perfect place in replacement with any other place all over Canada. The shores of Okanagan beach are filled with soft golden sand, and the sand here holds you and makes you busy by engaging you with games and sports.
Penticton is the place in Canada where Okanagan beach is located, a part of British Columbia. This is one of the best Canadian beaches, which is perfect for your vacation.
Floating parks are arranged on the banks of Okanagan beach and Skaha beach, one of the three sandy beaches with low tide in Okanagan valley.
One of the densest beaches in Canada, filled with cars, bikes, and people all around. You can play, dance, and spend your vacation as you need.
Around the beach area, a few special spots are arranged for a picnic. BBQ tables, picnic tables, and chairs are arranged to take your meal or snack. Otherwise, you can have your food at the famous restaurants nearby.
Volleyball, water jets, and floating beds are the usual activities you can find in this area. Beach keepers keep an eye on every movement of the people at the beach; well-trained keepers are available at any time in case of an emergency. This is one of the best beaches you will find in British Columbia.
3. Wasaga beach, Ontario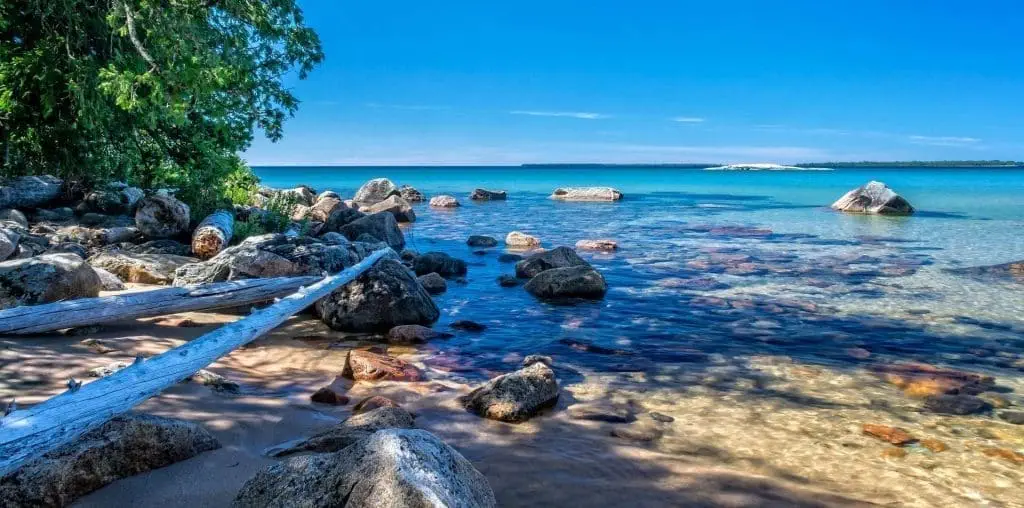 If you are phobic of saltwater beaches, then you can visit Wasaga beach. Wasaga beach is the longest freshwater beach in the world, and here you can escape the salt tanning on your skin and have a great experience.
Wasaga beach is located in Ontario on Georgian bay and is also popularly known as Ontario Wasaga beach and is considered one of the best beaches in Canada. Lake Superior has its own beauty in it.
The calmness of the sea can be seen with its slow-moving waves. You can dip your bodies in the chilled freshwater beach, and this Wasaga beach is also a shallow bay.
Free Parking lots are provided near the shore along with the beach volleyball courts on which you can play with the gathering over there on this long sandy beach.
Many restaurants and food courts are around the place and you can taste the local and international cuisines. There is a marketplace where you can purchase food and veggies and prepare your food on the beach.
4. Parlee beach, New Brunswick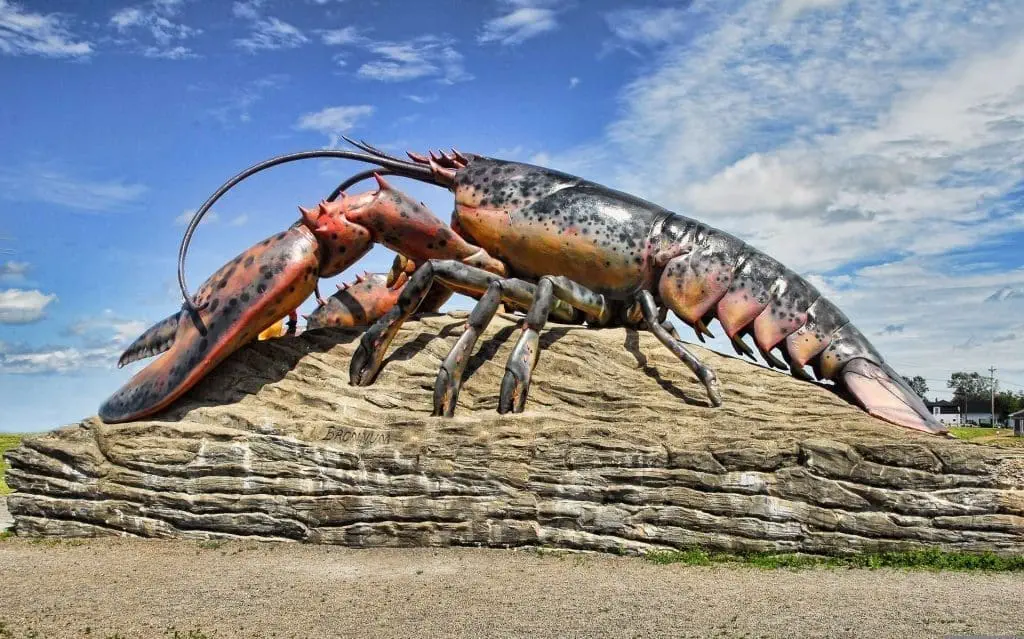 Parlee beach comes under new Brunswick, which is Canada's first province. For your summer vacation, you can visit Parlee beach because this is the warmest saltwater beach in Canada.
The temperature reaches 40 degrees Celsius, which is best for swimming in summer. Parlee beach provincial park is a part of Fundy, and this is one of the reasons people come and spend their time on these sandy shores.
Fundy bay is famous for its imperative high and low tides, measuring up to 15 meters. Reversing falls is one of the special attractions you will encounter in the Fundy trial.
Fundy tide runners will take you to a few spots where you can go on whale-watching excursions. Humpback whales are commonly found here.
Sandy beach here always welcomes you to hammer your tent on the shores or drill your umbrella deep to take an afternoon nap. There is a famous town nearby that is known as the lobster capital and is famous for various varieties of seafood, especially lobsters.
You can take a ride on the Fundy pathway and can go through different waterfalls, Hopewell rock, and many others on your way. You can also relax at Bennett lake, which is a perfect place for a picnic and can fill your time with joy. You can also rent the paddle boats near Bennett lake on hourly bases.
This natural beauty stands as the most visited place in Canada, and Parlee beach is one of the tops and best beaches in Canada to visit in June and July.
5. Basin head beach, Souris, PEI.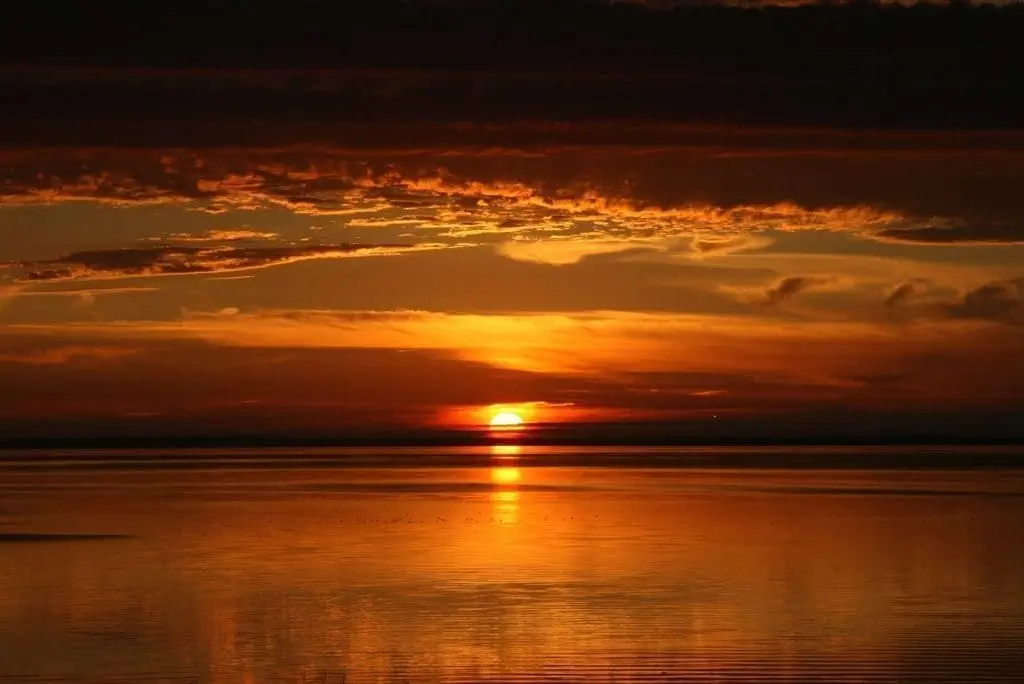 This beach is located on Prince Edward Island and is popularly known for its singing sands. This is one of the white sand beaches you will come across in Canada.
You will enjoy dragging your feet through the sand. The squeaky songs from your foot are due to the friction again the sand which has a good content of silicon in it.
Basin head is the perfect spot on Prince Edward Island, one of the UNESCO world heritage sites you will come across. This is the place where the river falls into the beach. Due to this phenomenon, the water on the basin head swirls.
A bridge is constructed on the top of the basin head and is known as a jump bridge. People jump from the bridge to experience the drag of currents in the water.
Currents may be dangerous in some conditions. So, If you what to dive into the basin, you should check out for the proper caution and the presence of caretakers or beach boys.
The moderate climate will hold you for the longest time, and enjoying these beach features will amaze you deeply.
Basin head provincial park will support you and guide you to the famous destinations through the well-built wooden pathways and take you to the white sandy beach.
Everything here is well constructed so that you will have a changing room, proper sanitation, shower rooms, and others that provide you with the proper experience on your holiday.
These singing sands give you good vibes on your trip. Paddling boats and surfboards are provided in the stores on the shores, and the basin head is one of the most amazing beaches you will come across in Canada.
6. Devonshire Beach, Alberta

Devonshire beach is located in Alberta and has the finest white sand beaches. Alberta holds famous national parks like Jasper national park and Banff National park, which engage you most of your time.
Sylvan lake provincial park is a freshwater lake, and many viewpoints are well-constructed on the shores of the forests around slave Lake. You can experience the peaceful sunset from the viewpoints.
The warm waters are all perfect for you to spend your time. Fishing, surfing, and paragliding are some of the activities you can enjoy with.
Sand sculpture competition in pale sand will always show the green flag yearly. Many people drive from far places to participate in this yearly championship for building sand castles and sculptures on the white sand of this urban beach.
Slave Lake provincial park is around 5 miles from Devonshire beach, and slave Lake is one of the largest recreational lakes in Canada.
Star gazing is also one of the wonderful experiences you will encounter on Devonshire beach in Alberta. With all these features, This is one of the best beaches in Canada.
You can also have your floating or paddle boats, paddle from the shore, and catch fish. Throwing up these beach features, Devonshire beach is considered one of the special beaches in Canada you can visit.
7. Grand Beach, Winnipeg, Manitoba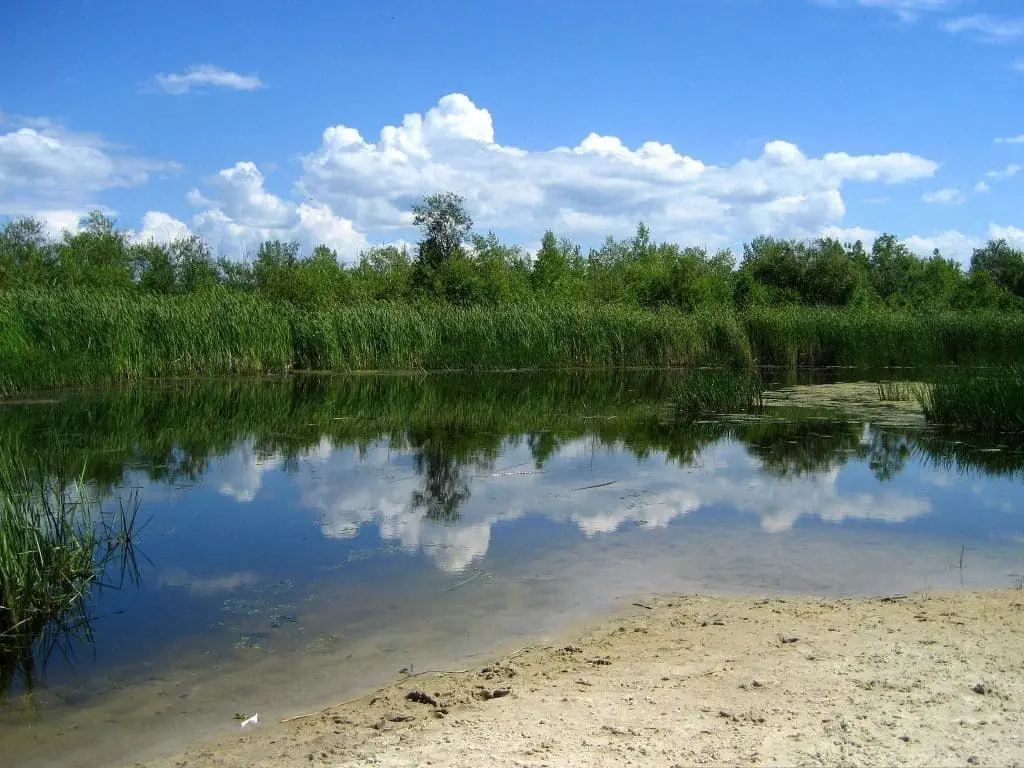 Grand beach provincial park holds the grand beach in its community. This belongs to the eastern shore of Lake Winnipeg in the province of Manitoba.
You can see the golden sand on the grand beach's shores. This beach has the largest dunes recorded among all the beaches in Canada.
It's about one hour drive from the grand beach to reach Lake Winnipeg. This lake is one of the largest recreational lakes in Canada and has freshwater terrain.
On the shores of grand beach provincial park, you can walk on the soft sands and take your pet to bathe them in sand and waters, making this one of the best beaches in Canada. You have the facility of cooking your BBQs on the tables and can spend quality time with your mates.
You can have your snack in the nearby available convenience stores or food marts. June and July are the couple of months that are perfect for taking a break on grand beach, one of Canada's most preferred beaches.
8. Ingonish beach, Nova scotia.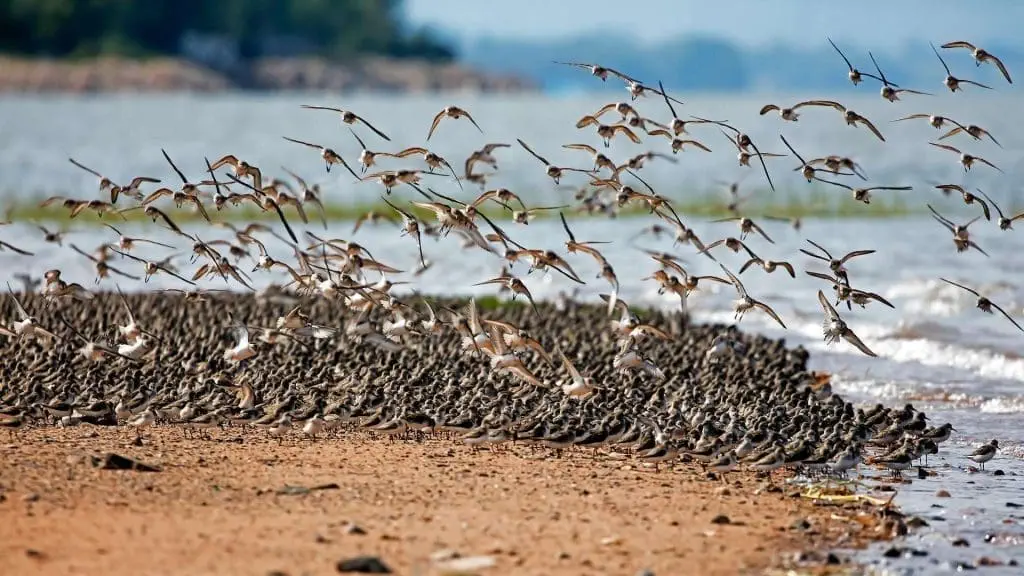 Ingonish beach is one of the best Beaches in Canada. This beach is located in Nova Scotia, ranked as 2nd smallest province in Canada. This place is mainly Known for fishing and boating trials.
Nova Scotia is part of Canada's eastern shore, which is considered a natural beauty because of the cobalt trial. In the autumn season, the leaves in the grand canyon change their color and are known to be cobalt color.
At Ingonish beach, you can have a boating trial in which you can experience whale watching, which is one of the great experiences you should have in your life.
After that, bird watching is also something common you can do here as you can see various birds fly in the sky from far away places migrate here in summer and is eye feasting to stare at.
You can relax your body on the shore under your umbrella or either you can take sunbathe. Swimming is also permitted on this beach, along with surfing and kite surfing.
This Ingonish beach is part of a fundy national park known for its high and low tides. Water Rafting is also performed here with safety measures.
You can take your trip to the next level with adventurous water rafting, usually performed during high tides. Deep sea fishing is also carried out mostly during low tide, reducing the risk of fishing.
9. Sauble Beach, Ontario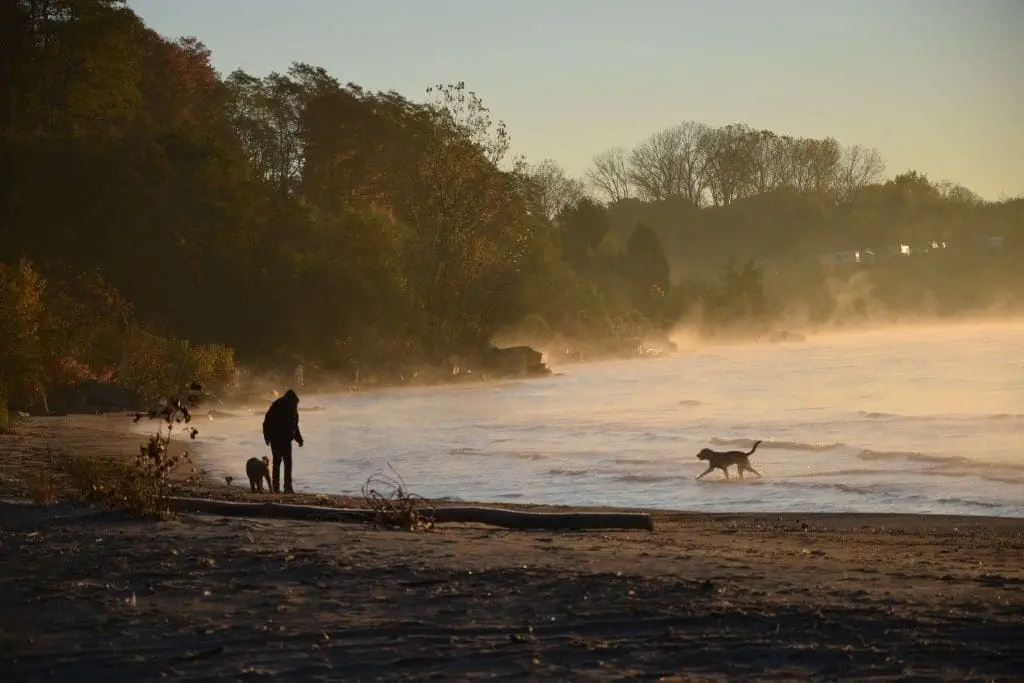 If you think Wasaga beach is crowded and want to stay away from people, Sauble beach must be on your list to spend time with your folks.
Wasaga beach is on the top, followed by Sauble beach, the second-longest freshwater beach in the world.
With its calm and trouble-free flaps, Sauble beach is best suitable for your little ones to spend their time hours. As the waters here are shallow, kids can walk through and play, which marks this beach as one of the best beaches in Canada.
Lake Ontario is near Sauble beach, located in the province of Ontario. In its local language, lake Ontario is otherwise known as lake Huron. All the shores are home to many traders. They provide you the beach suits, different food at the shore, and rentals for kite surfing.
This sandy beach has soft sand and sticks your limbs to the sand to play your beach sports. You can leave your footwear in the afternoons as the sand heats up at noon, and it is best to take long walks along the shore.
Checkout for more: 13 Exciting Things to Do at Sauble Falls Provincial Park
10. Kitsilano Beach, Vancouver, BC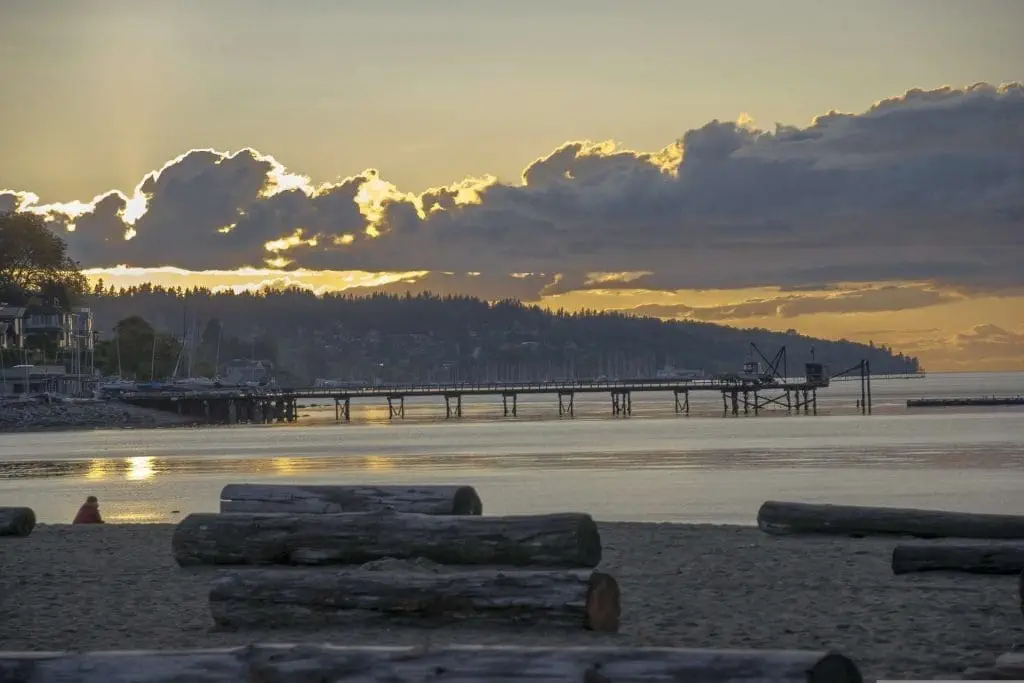 Kitsilano beach is also one of the beaches on Vancouver Island, British Columbia. This is the perfect spot for a family vacation. A swimming pool is also constructed near the shore if you are not willing to spend your time in beach waters.
This beach is near the north shore mountains and a cold water beach. Picnic tables are arranged on the parks and grass lawns which are well established and a dam good place to walk your dog off-leash.
You can open your mats under the gardens' trees, have your afternoon meals or snack, and spend your time here until the light goes off. Campfires can be lit to make your night in Kitsilano beach delightful.
Kitsilano beach is a shallow bay and is most suitable for taking your kids to fill their time with fun and is one the best beaches in Canada. Being a shallow bay, you can walk your feet through the water along the shore waters.
As this beach is not suitable for swimming, many amusement parks on the bank have water slides that keep your kids engaged for many hours. Swimming pools with shallow depths are arranged for you kids, and the deep pools are arranged for adults.
11. Brackley beach, PEI.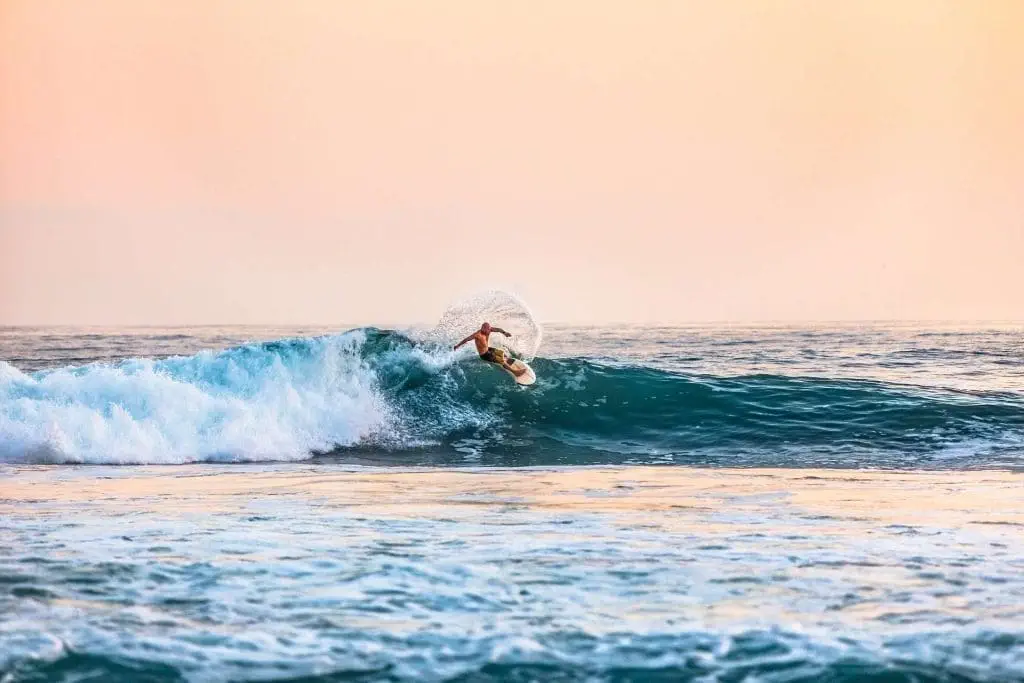 Brackley beach is located on prince Edward island and is filled with golden sand. From many recreations of nature, prince Edward Island has been changing its frame from time to time.
This Brackley beach is famously known for its dunes all around the island's coastal area. On the coastline are the gorgeous sandy beaches where you can play and stay to connect your soul with the coastal flaps.
This beach is a part of prince Edward Island national park and is extended over 14 kilometers. The shallow waters of Brackley beach are suitable for your kids, and they will surely have a great day on their diary.
Every watch point and famous place are well connected with the wooden pathway or the cycling path so that you can look at every point on your visit to Prince Edward Island.
12. Good spirit Lake beach,  Saskatchewan.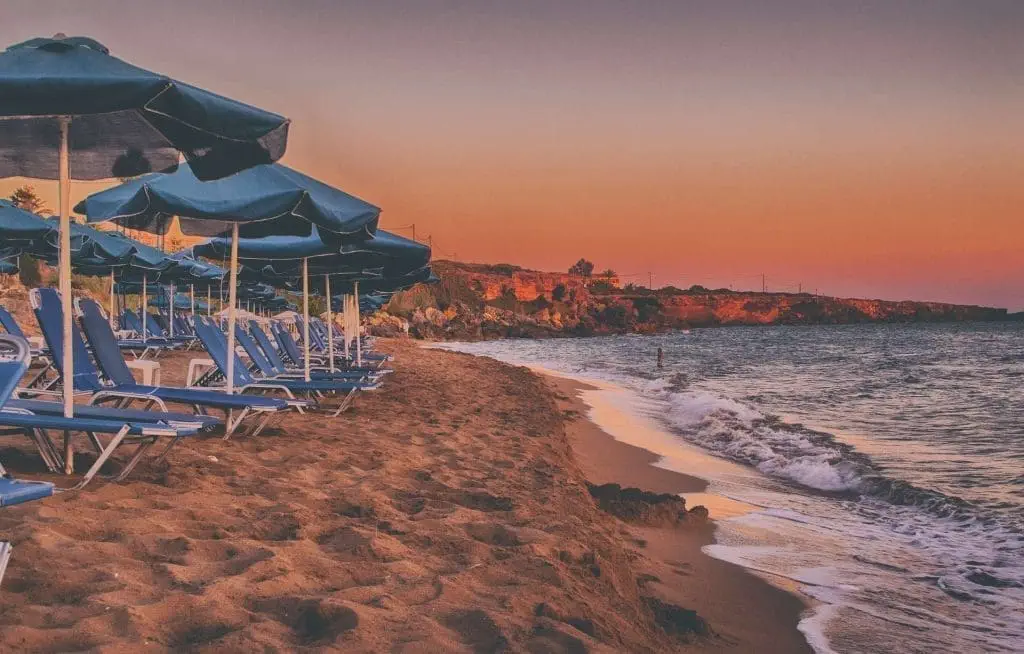 Being one of the white sandy beaches, good spirit Lake beach is also the most preferred location to spend your weekends or holiday trip. This beach is located near good spirit Lake in the terrain of Saskatchewan locality.
You can do everything thing here. Starting from fishing to hiking, everything will be on your list. Sands are soft enough to bathe your body on the smooth sandy beach putting this beach one of the best beaches in Canada; you can take up walk along the shore. You can play volleyball or grab a frisbee and have a few throws on the shore.
Little Manitou lake facilitates the three sandy beaches with white sands. Boats are waiting to take you to the boating trial. You can also rent the paddling boats from the local rentals on the beach and can start fishing.
Due to the soft sands, you will find are huge dunes along the coastal area. Good lake beach provincial park will also provide you with the facility of hiking trails.
You can fill your vehicle with tents, umbrellas, BBQ tables, beach volleyball nets, and other items suitable to make your weekend because this beach is the perfect point to make your activities and is best suitable for children's activities.
All these features make this beach one of the most preferable beaches in Canada. You can also roll your bodies in the dunes, known as sand rolling, something new that you can experience on this beach.