On one flip side, Toronto is running fast at a pace that tires the crowd, whereas, on another flip side, it also cools down the pace with sublime elements. One of the soothing elements is 'Spa Session'. Look into all the best spas in Toronto that can be one fine stress relief treatment.
Life is busy. So, it needs to be freed. Life is hard. So, it needs to be softened a bit. Life is stressful. So, it needs to be relaxed. Hustling Life in Toronto for people is very hectic. Troubles of life are like guests. Uninvited, wanted, and persistent, which has no way out.
It needs to be dealt with one way or other. In this fast-running world, trouble won't leave you, but you can shed it off for a while to deal with it again once you are charged. Stress due to problems creates a lot of chaos within a person.
Consequently, a person needs some time for themselves to think it through. Chaos doesn't let you think clearly, and when you can't, it all becomes a big jumbled ball of thoughts. Nothing better comes out of it.
De-stressing is very important for the well-being of a person's mind, body, and soul. This relaxation is provided by wellness centers, massage therapy, stress relief activity, spa treatments, and so on.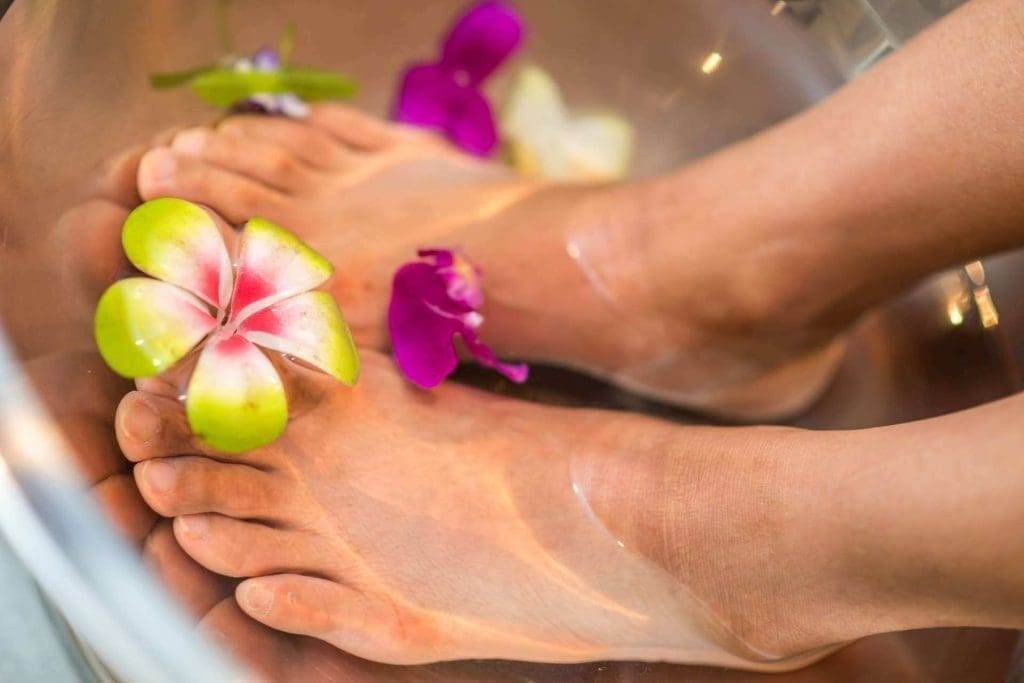 Spa services have proven to be the best therapy activity one can do that can easily help to ooze off the stress knots within the body. By releasing all the stress and negative aura, you can start taking the world on your reins again.
Toronto is filled with options at all corners that can help you experience tranquility within your mind and soul, providing amazing services and the best outcome at your expense. Spa Industry Association brings you the names of some spa services provided by business centers that give the best services for your well-being.
Check out the options of the 'best spas in Toronto' that can help you rejuvenate your spirits for the fights ahead!
12 Best Spas in Toronto
1. Hammam Spa
Hammam is a public steam room. A place that offers massages and exfoliation where many people can relax and bathe together. Based on traditional Turkish baths, Hammam Spa in the West King area serves with high dedication and commitment to its clients and their well-being.
Hammam Spa is a co-ed spa center that provides full services, including manicures, pedicures, and various spa treatments. They provide a variety of oil exfoliation treatments that you can find nowhere. The luxurious Turkish bath ritual pursuing Hammam spa offers jacuzzi tubs, private rooms, exclusive suites, showers, a steam room, and massage beds.
It's a great one-day relaxation place where you can get away from your irritating and disturbingly loud environment for a day. Get back a clean mind like your exfoliated body at one of the best spas in Toronto!
2. H2O Float Studio
Floating is an experience highly in demand within the spa industry. Not actually considered a spa exercise but an activity that makes you feel a floating sensation. It takes you above all negative energy and soothes your body, helping it find calm and peace from physical discomfort. It's an experience that boosts peace within oneself and personal confidence in quiet.
Toronto is gaining more popularity in floating. H2O float Studio at 138 Danforth Avenue offers its customers this floating experience. You can indulge in this experience in solo pods filled with mineral-induced Epsom salt, highly favored in hydrating and softening your skin. Especially in the frigid Canadian winter months.
They provide you with pod suites beneficial in skincare and mental and structural care. You can opt for solo or couple pods; however, all float rooms are light and sound insulated. Some 'Me time' at H2O Float Spa, one of the best spas in Toronto for floating experiences, can be highly comforting!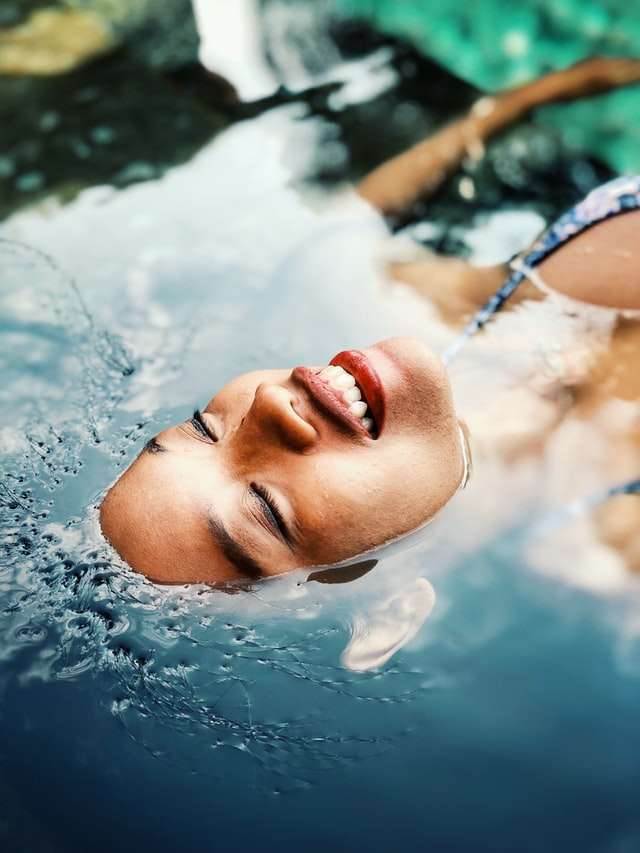 3. Bahn Thai Spa
Alluring traditional Thai massage treatments with vibrant color and ambiance, Bahn Thai Spa at 138 Adelaide Street East location grants you an invigorating spa experience. The spa offers luxurious treatment with staff members of an authentic demeanor dedicated to your service.
The spa offers massages combined with an aura and soothing aroma of lemongrass in the air. It offers body massage assisted with yoga stretches, gentle rocking, and a combination of joint and spine mobilization. It's a modern-day spa full of energy and lively vibes with a wide selection of spa treatments that are no less than a retreat.
Have some time for yourself or your partner in the cozy and relaxing atmosphere at one of the best spas in Toronto.
4. Novo Spa
Novo Spa is located conveniently at 66 Avenue Road and is desired destination for romantic getaways, solo breakouts, and gatherings in Toronto. This perfect spot is packed with spa amenities of organic quality, such as mud treatments, scalp massages, exfoliation massages, a hot stone massage, and many exclusive luxury body treatments for men and women.
The spa is dark and laid back with therapeutic full-body massages and facial treatments. Everyone at Novo spa serves with the motto that everyone deserves to look the best. Thus, they take every care to provide the best services to their visitors. So, it's a well-desired name among the best spas in Toronto!
5. Four Seasons Hotel Spa
The urban spa destination at 60 Yorkville Avenue, with a serene and tranquil presence at a luxury retreat, is Four Seasons Spa. It is located on the hotel's ninth floor, with a co-ed whirlpool, personal grooming amenities, steam rooms, and a 24-hour fitness center at your service.
Four Seasons Spa therapy gives a pampered feel that caters to body relaxations with varied body treatments such as body scrubs, massages, facial treatment, nail and hair services, wellness center care, yoga, and fitness. Stop by as a resident or visitor; Four seasons spa has a place and services for you!
30,000 spacious square floors give you a chance to calm your soul at one of the best spas in Toronto. Have an inviting and warm experience & enjoy a spa day of fulfilling hospitality!
6. Body Blitz Spa
The name 'Body Blitz' has it all. Intending to give relaxation attempts at the exact place with first-class treatments, the spa offers a pleasant aura and purifies unfavorable knots within your body, mind, and soul. This downtown Toronto has a swell ambiance with an infrared sauna of rejuvenating serenity.
The Body Blitz Spa is gaining local interest with such vigor that it already has a second outlet. Both the outlets at Adelaide Street West and King Street East offer satisfying services like body scrubs, body muds, body wraps, eucalyptus steam room, and other treatments that endow your body with a blistering glow.
Check out the cooling and calming services relived by one of the best spas in Toronto. Have an aesthetic air at your end for your bossy charisma to shine at its best!
7. Elmwood Spa
All specialties with a bit of TLC (tender, love, and care) at your backhand with attentive and exceptional features to make you feel special from the moment you step in. Elmwood Spa at Elm Street is an urban terminus providing relaxing services to enjoy with yourself, or it may be a friend gathering or milestone celebration.
You can have a moment for yourself in this peaceful atmosphere. Elmwood Spa provides services of infrared sauna, water therapies, body exfoliating massages, and 34 treatment rooms. An expression to serve special attention to each client at the expanse of amenities, juice bar, and two restaurants.
Elmwood spa packages services for their customers within four spacious floors and a space for private functions with overflowing hospitability. Have all the love and care at one of the best spas in Toronto.
8. Spa Valmont at Hazelton Hotel
One of the modern spas within the Hazelton Hotel in an elegant, secluded oasis enriched with Swedish and Thai essence offers solo and couple retreats. The inclusive spa packages offer designated rooms for couples and individuals to escape with access to steam rooms, a fitness center, a sauna, a hot tub, and exotic flowers-infused Swedish massage and Thai massages.
The place furnishes a surplus quantity of unlimited treatments such as body treatments, luxury spa scrubs, massages, and facials that are holistic stress buster factors. It's a friendly place with a warm and cozy feel through luxurious atmospheres with soothing services.
A break from blistering Canadian winter, the Valmont Spa is packed with a warm sizzling fireplace that makes the place more hot and cozy. Check out this lavishly serene place, sharing a balmy, snug feeling as one of the best spas in Toronto!
9. Miraj Hammam Spa
Located within Shangri la hotel, it's a luxurious oasis on University Avenue with extravaganza services rendered to satisfy customers with their relaxing comments. Miraj Hammam Spa is one of the hotels achieving the grand success of the hotel achieving 5 stars.
Especially from the city of France, this ancient authentic Middle East Hammam spa offers traditional spa therapy. Their additional intoxicating services include crushed cabernet scrub, wine body wrap, honey body wrap, and care that cater to your needs in your delicate hands and feet.
Have a soothing and serene feel and de-stress all the knots your body holds. Check out this exotic location as one of the best spas in Toronto.
10. Spa My Blend by Clarins
Right across from the Ritz Carlton hotel is located Spa My Blend. It's available with a cool catchphrase and cool services to cool all your burning energy and soothe your fire with refreshing interest. This fancy lavish spa packs every customer that arrives with luxurious care and attention.
Spa My Blend is open with a champagne nail bar at your service to cater to all your body and mind needs. To serve, it has 16 treatment rooms, a hot Epsom salt pool with three lounges, and enormous space to relax. The spacious area gives a chance to calm all your nerving points.
Spa My Blend was the first place to launch a champagne nail bar and became highly famous among the crowd. Psyche your mood and soul with solace, attaining an atmosphere at your reach with one of the best spas in Toronto. Spa My Blend renders a chance to blend your mind in inner peace!
11. Her Majesty's Pleasure
In need of a time out of your routine and some fun times with your gal-pals, Her Majesty's Pleasure is the place. A chance of a boozy afternoon with your girls in some lazy relaxed setting with exciting services and charming bartenders at your service is what this place is for.
At Her Majesty's Pleasure, you are offered an incredible array of services like aromatherapy massages, mani and Pedi, blowout treatment, hair removal, facials, full-body massages, and other spa packages. This place is packed with an on-trend beauty bar that keeps the booze coming and caters to all your delicate body care.
Its biggest selling point is that you get pampered and primed without lifting a finger. You get eye candy while it serves creative cocktails, drinks, and champagne to your groupies or yourself with a charming smile and friendly aura. A pleasure-filled place, well included as one of the Best Spas in Toronto.
Have some time for yourself or your friends and be 'Your Majesty' for once!
12. Sweetgrass Spa
A delightful place where you can relax to escape all your troubles and get away to a place where all your needs and requirements are catered. Sweetgrass Spa serves to fulfill your desire at this only woman spa with amusing interest. Services rendered include body massages and other treatments like hydrotherapy, eyelash extensions, hair removal, and other beautifying treatments.
Just like the name 'Sweetgrass Spa,' it's a sweet place with a sweet staff to provide sweetness within your soul with each request satisfied. Located in Downtown Toronto, the spa is famous for its calm-clad refuge of a hot tub, beautiful pool, soothing sauna, warm stone massages, and rose water ice pack, offering much-needed rejuvenating skin therapy.
24 karat gold organic facial, famous at Sweetgrass, makes the skin glow with the gold-covered mask. It's highly favored as being awarded and included three times consecutively in the list of Top 50 Spas across the nation and Top 50 by spAWARD, along with being one of the names in Top 25 Spas in Canada by the Spa Industry Association.
A worthy name on the list of best spas in Toronto!
Last Thoughts
You can get a break from your busy schedule or a half day for yourself, but that won't ease your mind. A troubled mind needs full relaxation. Some loving attention and tender care mixed in it can do the trick.
Look above for all the interesting places at your service to give yourself a minute from the hustle and bustle of life. You might be pleasantly surprised by what a one-day spa can bring to your life.
Get your first treatment, and there won't be any stopping your self-care needs. All the above spas are highly skilled and have extremely knowledgeable staff to render all you need for a remembering getaway. Soothe your mind first; the siege on the world later!
Check out the best spa options in Ottawa if you want to try some different places!
Why Try Out Rocket.net - IcyCanada's recommended hosting provider
The Icy Canada team strives to create content that matters. It's why our content is written by travel writers, authority experts, well-known authors, and niche experts. Our content is also periodically reviewed by expert authors for accuracy and trustworthiness.
Why Try Out Rocket.net - IcyCanada's recommended hosting provider