All the best Nanaimo restaurants are mentioned in this article for you.
On the eastern side of Vancouver Island in British Columbia, Canada sits the city of Nanaimo. It is a thriving metropolitan hub located on the eastern shore of lovely Vancouver Island, where a wealth of leisure and cultural possibilities exist, providing citizens with an unmatched living standard for residing, working, and playing.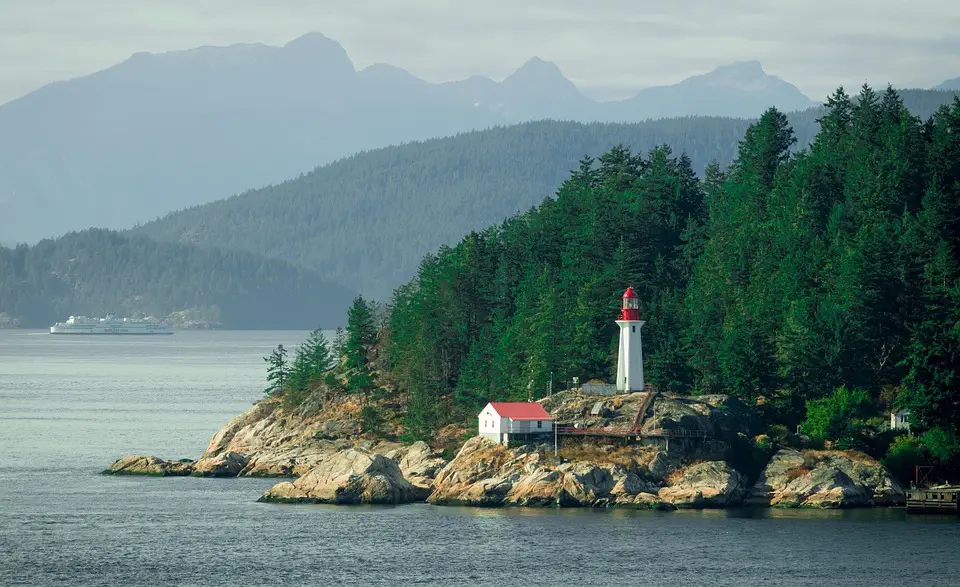 The second-largest city on Vancouver Island is a charming seaside community with stunning mountain views and a bustling waterfront. The 75,000-person city hosts activities like the Bathtub Race in the bay and provides outdoor options like golfing and full-moon kayaking. An ever-increasing number of eateries serve fish that has just come off the boat.
This convenient entry point to island experiences can be reached from downtown Vancouver by fast ferry, floatplane, or scheduled ferry from Horseshoe Bay and Tsawwassen. Nanaimo is located 12 meters above sea level. The climate of Nanaimo is categorized as warm and temperate. Even in the driest month, Nanaimo has a lot of rainfall.
Nanaimo Location: st nanaimo bc v9r
Nanaimo is situated 113 kilometers north of Victoria and 55 kilometers south of Vancouver. The city extends like a promontory into the sea, providing a shoreline on three sides and breathtaking ocean vistas around every corner. The Nanaimo River estuary, the largest on Vancouver Island, flows into Nanaimo Harbour at the southern end of the city. Mount Benson, which rises 1,006 meters west of Nanaimo, characterizes the local environment.
There are two airports that serve Nanaimo: Nanaimo Airport, which offers flights to Vancouver, Toronto, and Calgary, and Nanaimo Harbour Water Aerodrome, which offers flights to Sechelt, Vancouver Harbour, and Vancouver Airport. There are three Columbia Ferry terminals in Nanaimo, one each in Departure Bay, Duke Point, and the city center.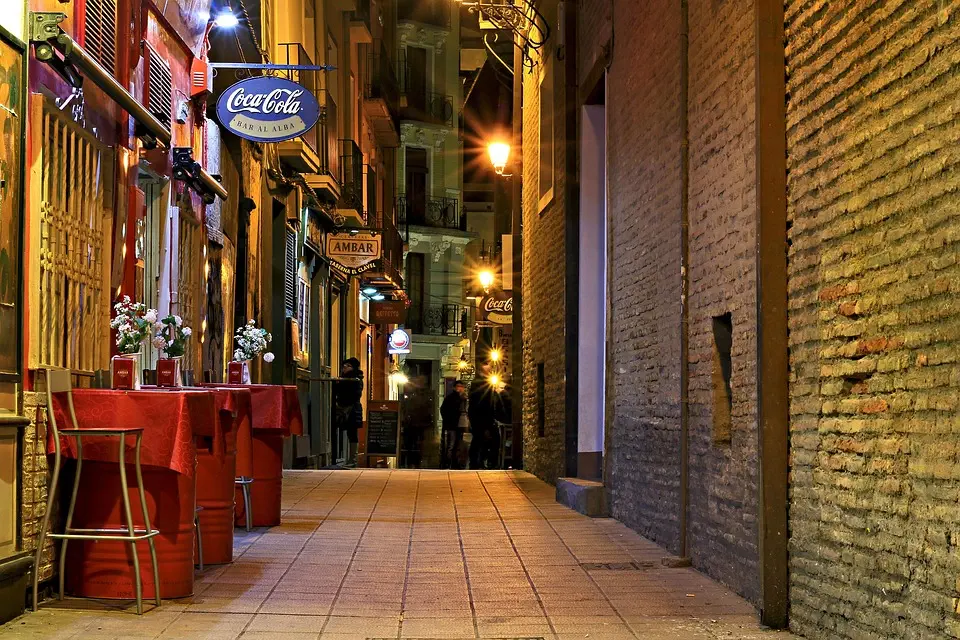 Because of its central location on the island, Nanaimo is known as the "Harbour City" and occasionally the "hub city." A variety of restaurants are renowned for serving the healthiest, tastiest, and locally sourced food, and it is also known as a "pub city."
For those who appreciate the environment and history, Nanaimo restaurants are a hidden paradise. East of Vancouver Island, in this charming little hamlet, BC Ferries connect Horseshoe Bay with downtown Vancouver across the Strait of Georgia.
This seaside city's mid-sized is large enough to keep you busy for a long weekend. Days can be spent pedaling down the forest trails, slipping into a secret waterfall's basin, diving beneath the rock formations, or indulging in some seriously tasty Nanaimo bars. People in Canada and further south of the border appreciate the wonderful treat known as the Nanaimo bar. The Nanaimo bar is a three-layered, no-bake dessert bar that is named after the West Coast city of Nanaimo, which is situated in the province of British Columbia. The main components are chocolate, frosting, and cookie crumbs.
Discover Local to experience Nanaimo restaurants best flavors! Take your dinner and have a picnic at the beach, or enjoy it on a sunny patio. Numerous distinctive Nanaimo restaurants are open and waiting to greet you!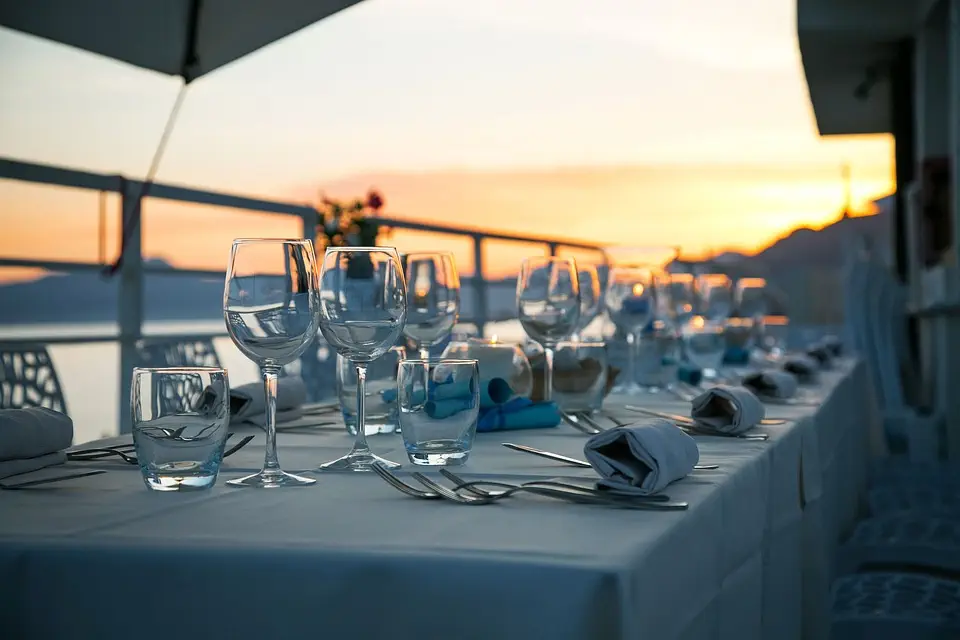 13 best Nanaimo restaurants
Bistro Taiyo Japanese Restaurant
To start with the best Nanaimo restaurants, Bistro Taiyo hits number one. If you're wondering where the locals go to get Japanese food, we'd recommend Bistro Taiyo Japanese Restaurant. It is truly a hidden gem; from the outside, it appears extremely simple. Although this is a very modest restaurant in the city, the food is genuinely good, and if you're dining with friends or family, the terrace offers additional space. This is a family restaurant, so everyone is welcome here.
Try their Philadelphia Roll first; it's simple but legendary. You can't get enough of this tiny treasure since it is creamy and delicious from the inside out, with a stuffing of cucumber, avocado, and cream cheese and an exterior layer of salmon sushi rice.
Most notably, a bowl of steamed rice is placed on top of the renowned Spicy Sushi Don with spicy tuna. Every taste of tuna is as delicious, vibrant, and fresh as you could imagine. They are open after-hours from Monday to Friday.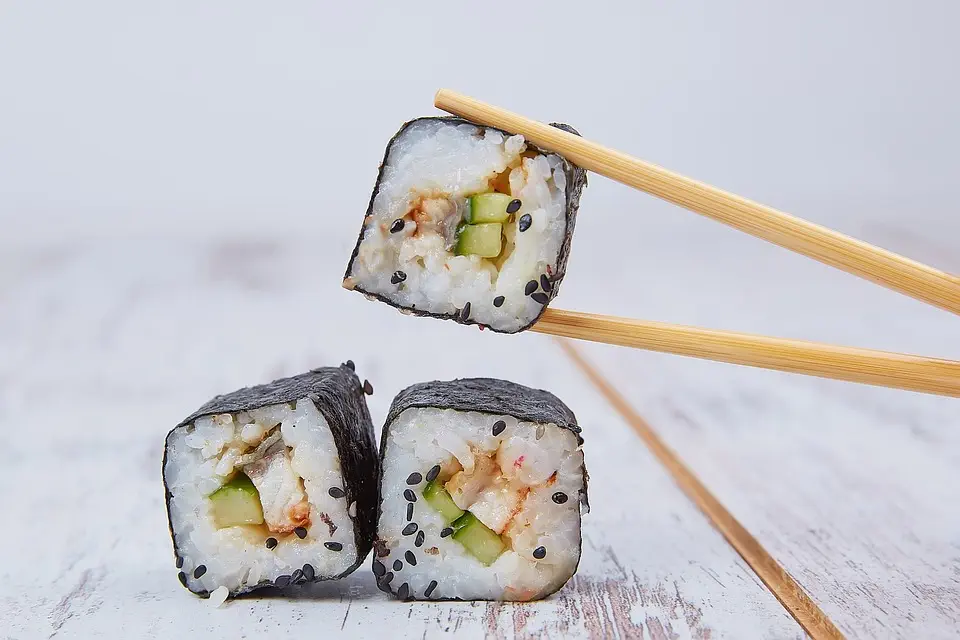 For those who have never had traditional Japanese food from all the Nanaimo restaurants, I advise a little caution because some of the dishes may taste strange to a Western palate. Trying new things is excellent, but always make sure you know what you're getting!
Address: 2-321 Wesley St, Nanaimo BC V9R 2T5
The Nest Bistro
How can One travel to France and Italy all at the same? Visit The Nest Bistro to find out! The Nest Bistro, a hidden gem in Nanaimo, ought to be one of your first choices when looking for the best French and Italian food. The romantic outside patio area and sophisticated decor are outstanding, in addition to the fantastic meals! Visit for fresh, organic, local ingredients-sourced food—one of the superb Nanaimo restaurants for Italian.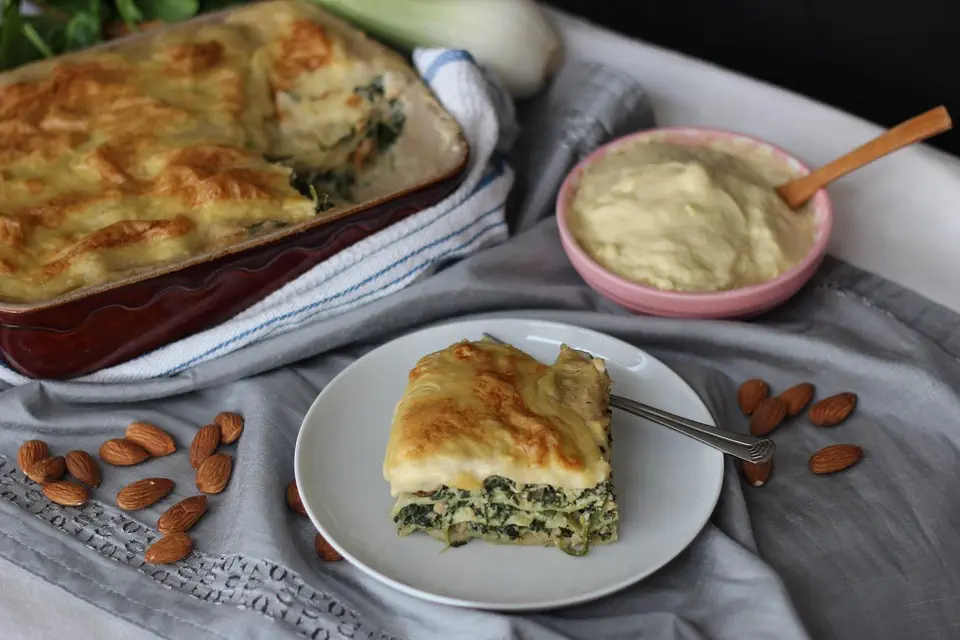 Their renowned menu items include Spinach Lasagna Verde, which mixes pasta sheets, melty cheese, creamy bechamel, and a special pistachio-and-herb pesto, which is super tasty and is a great way to start your date nights. There would not be more delicious dishes or beautiful ones than this. Continue eating the Sicilian Pizza, Spaghetti Bolognese, or Seafood Risotto. The crab cakes here are divine and a must-try.
Address: 77 Skinner St, Nanaimo BC V9R 5G9
Smokin' George's BBQ Restaurant
Each city worth its salt has a spot that locals brag about—the spot that provides the tastiest, smokiest, most delectable BBQ sauce. Attention, all BBQ lovers: this will definitely become your new favorite spot in Nanaimo! Smokin' George's BBQ Restaurant is one of the best places to find all kinds of pulled pork, beef brisket, pork ribs, chicken, and handmade sausage since it has been serving excellent southern-style barbecue for years. Enter, take in the aromas that linger there, and you might become a regular!
If you're coming in a group, don't hesitate to order the Smokin' George's Combo Plate. You can select 2 of the following: pulled pork, beef brisket, smoked pulled chicken, or BBQ ribs. Seriously, they are all expertly seasoned and melt off the grill. The Flash-fried Brussel Sprouts are marvelous as well.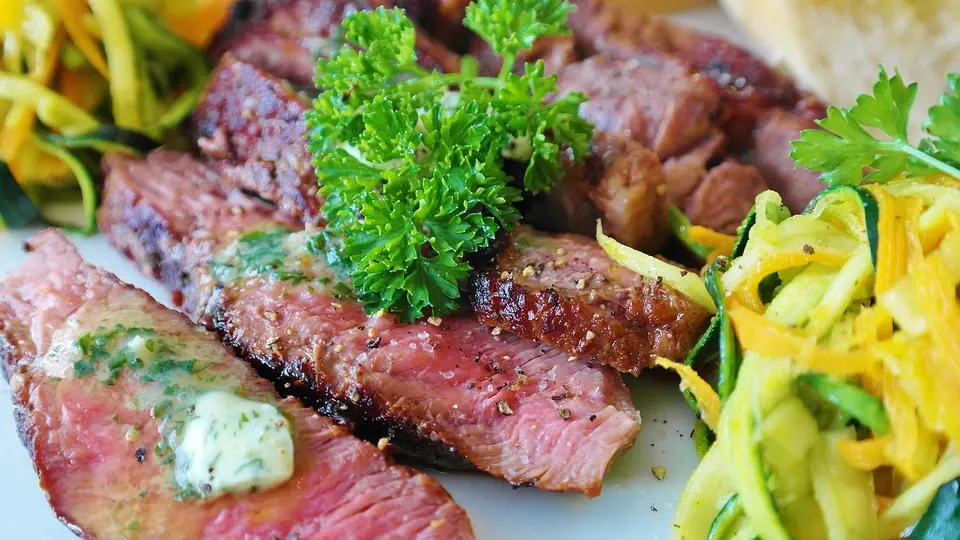 Or try some Beef Brisket Sandwiches, which combine tender, savory beef with crunchy, fresh vegetables for the ideal mix of taste and texture. Everyone who's visited this place has absolutely loved the food here. It is considered one of the best Nanaimo restaurants. The staff here provides excellent service and is the favorite place for many locals and BBQ lovers.
Address: 5-4131 Mostar Rd, Nanaimo BC V9T 6A6
Melange Restaurant
The name speaks for itself! The French word "mélange" means "mix," which is exactly what the proprietors are attempting to do! In an effort to grow together, they choose to utilize the services of regional producers.
Melange Restaurant, located downtown on Commercial Street, has a well-deserved reputation for its broad menu, which features dishes from many various cultures. However, what will amaze you is how they integrate and draw inspiration from each to produce such top-notch dishes. You'll fall in love with Melange Restaurant's trendy, modern ambiance.
Pork Belly Buns and Pork Belly Ramen are a must-try before you leave; both are delicious food! The beef is so soft and supple and perfectly seasoned that you can't help but want more. The broth is extremely delicious and addictive. For a healthy start to the day, consider the Poached Eggs Hash or Orzo Salad with Poached Eggs.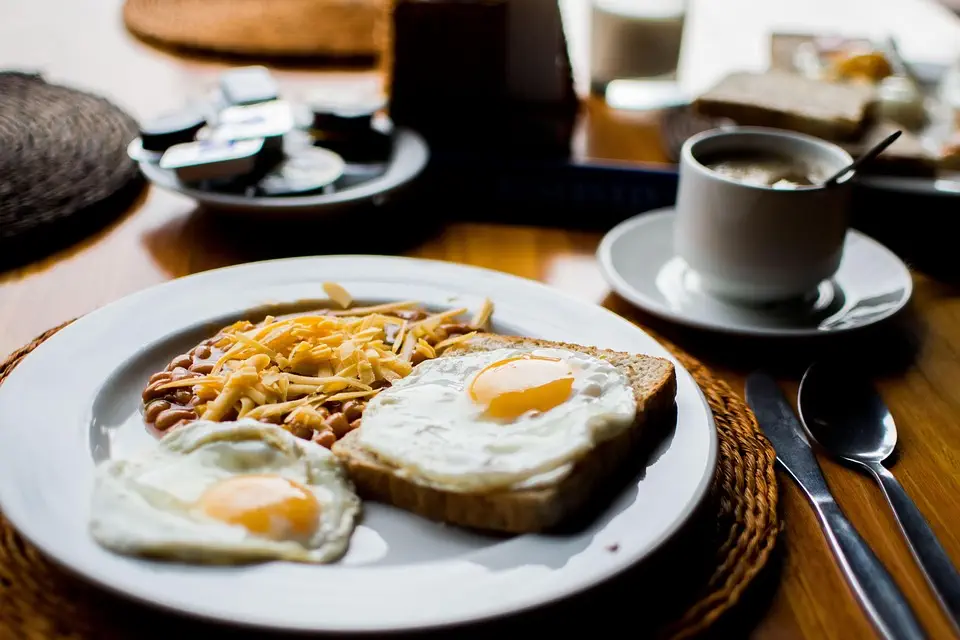 You can also give vegan ramen, which is equally as wonderful, or Glassen farm chicken, which has a luscious texture in every bite, a try. They have a very attentive service.
Pork Belly Buns, Pork Belly Ramen, Vegan Ramen, and Glassen Farms Chicken are what you should get.
Address: 223a Commercial St, NANAIMO BRITISH COLUMBIA V9R 5G8
Firehouse Grill
What is the coolest method to eat sushi? Learn the answer at Firehouse Grill! This is one of the most popular restaurants. The most inventive and distinctive sushi, grill, and craft beer downtown can be found at Firehouse Grill, housed inside Nanaimo No.2 Firehall. Visit Firehouse Grill to be charmed by its excellent food, charming ambiance, and historically-accurate décor!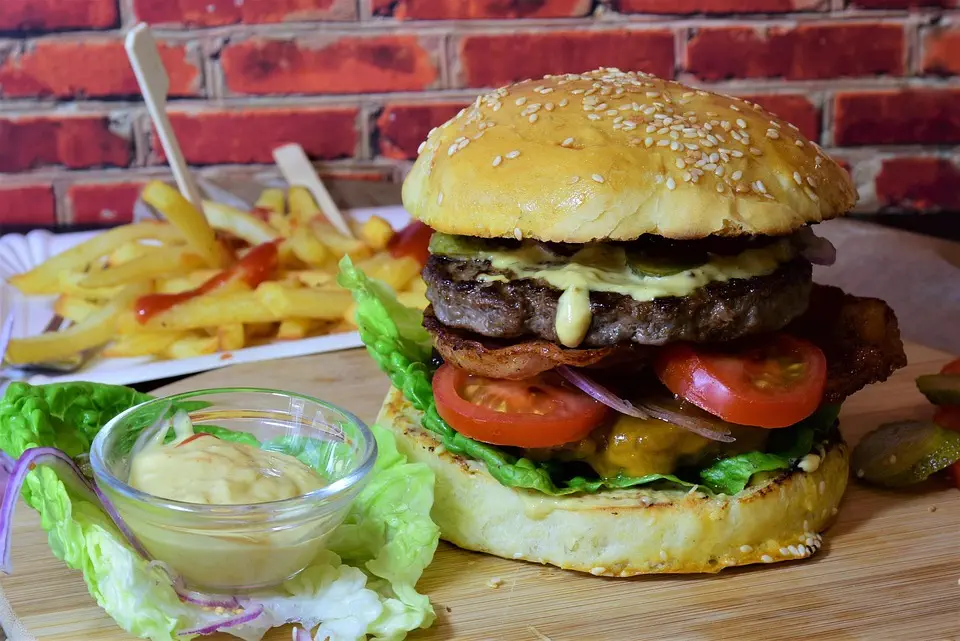 The Black N' Blue and Hawaiian Dynamite rolls, in particular, which are what Firehouse Grill is known for, should never be missed. The Black N' Blue had tempura asparagus, steamed shrimp, avocado, and secret sauce on top that was flavorful, spicy, and unlike any other roll you had ever tried! The best Nanaimo restaurant for the best food.
Try the Fire Hydrant Burger, which is topped with melted asiago cheese and BBQ sauce, and follow it up with a glass of crisp, refreshing blonde ale. Combine the food with their delicious white wine and have a wonderful meal.
What to order: Crab Cake, Fire Hydrant Burger, Maui Luau Pizza, Bad Ass Burger, Black N' Blue Roll, and Hawaiian Dynamite Roll.
Address: 841 Broadway St, Seaside, OR 97138
The View Oceanside Grill
The View Oceanside Grill, which is housed inside the Best Western Dorchester and offers water views, is without a doubt Nanaimo's top spot for mouthwatering fresh seafood and a breathtaking view with a relaxed atmosphere. When you travel downtown and consider your options for seafood, consider The View Oceanside Grill!
We can definitely vouch that the cuisine here is so alluring and that, as their motto goes, "you will come over here week after week"! Try their Seafood Flambé; seafood aficionados like it for its delectable flavor and unbeatable freshness.
Call out for the Sesame Crusted Tuna, Red Thai Coconut Curry, and Flash-Fried Brussels Sprouts if you're fortunate enough to obtain a table at The View Oceanside Grill. They consistently get it right! This is an amazing place with great service and an extensive menu.
While the curry is like heaven with its spicy, salty, flavorful taste, the flash-fried Brussels sprouts have a little sweet taste from the sprouts, along with a garlicky fragrance and a hint of sourness from lime.
Address: 70 Church Street, Nanaimo BC V9R 5H4
Alexandra's Bistro
With its relaxing atmosphere and delicious Italian, Italian and Greek f,ood options, Alexandra's Bistro, one of Nanaimo's most well-known Greek restaurants, can make you feel at home. Visit Alexandra's Bistro for yourself to be immediately enchanted!
Gambretti Livornese and souvlaki are the two dishes that put Alexandra's Bistro on the list, so make sure you try them both! The Gambretti Livornese, which features prawns sautéed in garlic butter, white wine, and fresh parsley, is flavorful and light when paired with marinara sauce.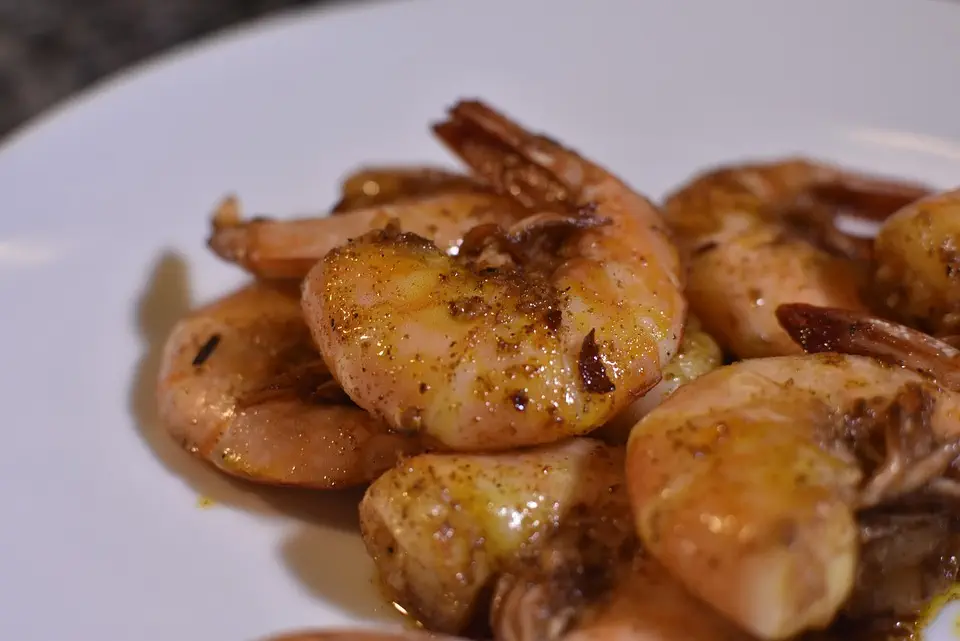 You can choose from Lamb souvlaki, Chicken souvlaki, or Prawn souvlaki, and they all have that enticing aroma of charred spices and herbs. Nothing could be better! The bistro provides gluten-free options and is the best option for everyone looking for it.
Address: 21 2220 Bowen Rd, Nanaimo BC V9S 1H9
Zalathai Thai Restaurant
There is no better place to look for an authentic Thai restaurant in Nanaimo. With its flavorful Thai dishes and cozy, traditionally-inspired décor dining room, Zalathai Thai Restaurant completes every visitor experience. Eating there can instantly transport you to Thailand. Its traditional pad Thai will blow your mind away.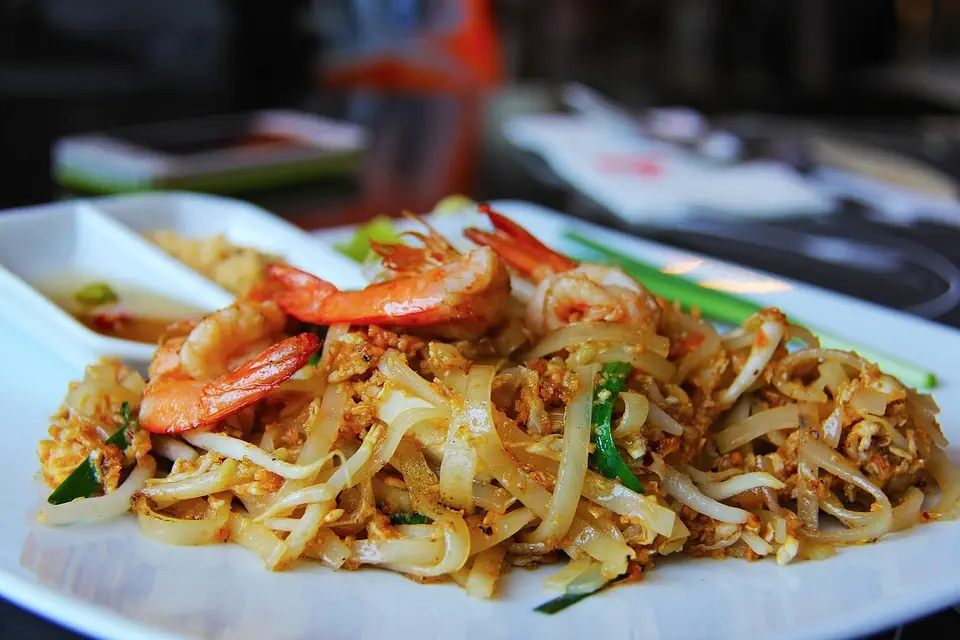 Make sure to get the Lime Leaves Wrap, Som Tum, and Jun Pad Pu anytime you visit this restaurant because they are well-known for these. You'll fall in love with lime leaves' distinctive flavor and aroma from the first mouthful. This culinary masterpiece is stir-fried with the chef's custom minced chicken and pork, along with herbs and spices—the best Nanaimo restaurants for Thai food.
With crab meat, eggs, and onions prepared in-house in a special sauce, Jun Pad Pu is a souped-up variation of the conventional Pad Thai.
Address: 22 Victoria Cres, Nanaimo BC V9R 5B8
La Stella Trattoria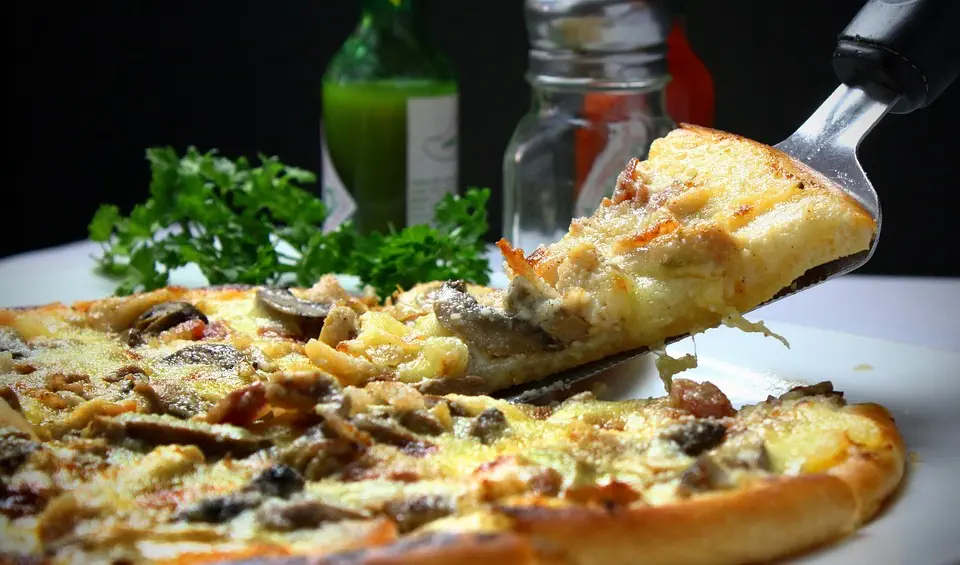 LaStella aims to bring you its interpretation of a dish that Nana Zuvich would cook with fresh ingredients handled with care and attention using traditional methods and techniques. Served with fine wine and enjoyed with friends and family, simple, strong cuisine. It features pizza, Italian, Mediterranean, and European cultures. Stella Trattoria provides options that are vegetarian-friendly, vegan, and gluten-free.
Stella Trattoria is the favorite spot for pizza, arancini, and cannoli. Reservations are required if you wish to attend and enjoy a fantastic meal. Try the Bruschetta or Pollo Parmigiana if you want something with an Italian vibe. They serve excellent fish here, so give it a try. They're both filled with authentic Italian flavors and are sure to satisfy. Even though Indian cuisine is the shortest, customers may experience classics like Lamb Curry and Butter Chicken. Even mild foods can be ordered in a super-hot form to turn up the heat! They offer good food with consistent taste, perfect for a date night if you love the food mentioned.
Address: 1-321 Wesley St, Nanaimo BC V9R 2T5
Milano's Ristorante
Milano's Ristorante is a special eatery that offers you the best Greek and Italian food in town and specializes in pizza and pasta. Come for the laid-back ambiance and authentic decor that will take you to Europe, and stay for the mouthwatering, top-notch cuisine. You won't be let down, we promise!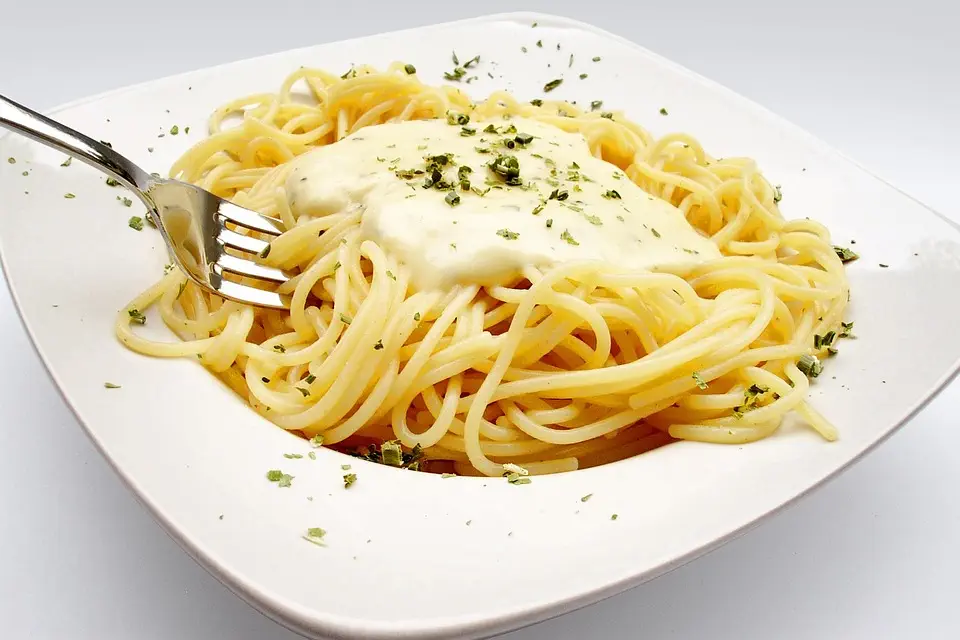 If you need a starting point for their enormous menu, choose the renowned 7-layer goddess dip! There can't be any finer appetizers than Mediterranean Dip, which contains pesto, diced tomatoes, cucumber, feta cheese, kalamata olives, chickpeas, and a hint of sourness from lime.
Continue with Pasta Corfu, consisting of linguini noodles prepared with scallops, shrimp, and prawns that have been sautéed in white wine, garlic, and Romano cheese.
Address: 300-6551 Aulds Rd, Nanaimo BC V9T 6K2
Gabriel's Café
From Farm to Fork Is the concept that Gabriel's Café has given all of its attention to, and it goes without saying that this intimate spot has worked toward sustainability in addition to delivering tasty, great food and healthy meals!
Because of its reviving flavor and the addition of Picante sauce, the Lucid, which is just a pork sandwich, is their best-selling item. Enjoy the delicious stack of pancakes with bananas. Excellent with some tasty toppings. Huge serving size, suitable for sharing. Additionally, they score more points for their serving size! The food options are not yet available to us, but it is one of the best Nanaimo restaurants.
Address: A-39 Commercial St, Nanaimo BC V9R 5G3
Nori Japanese Restaurant
The Nori Japanese Restaurant offers delicious and authentic Japanese cuisine. The chefs have ensured that the presentation is flawless in every way, and they appear to have done a fantastic job! The food seems even more tempting because of how brilliant and colorful the dishes are!
Try the island fever and trademark tuna sashimi, which are unmatched in terms of flavor and appearance. After all, the flavor of locally sourced products and the straightforward yet elegant presentation is unbeatable.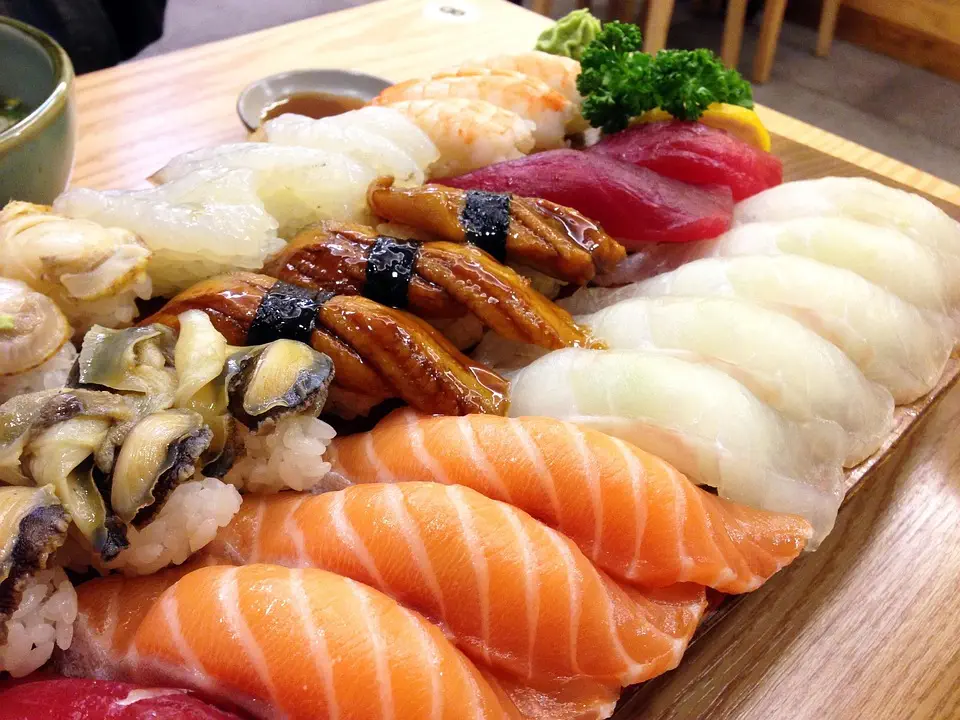 Nori is renowned for her excellent and genuine sushi flavors. If you're unsure which item to choose, we suggest trying their Hamachikura, which melts in your mouth right away and is, in our opinion, the best item on their menu. We advise booking in advance because this location is quite well-liked by locals as well. This the most fabulous Nanaimo restaurants available.
Address: 203-6750 Island Hwy, Nanaimo BC V9V 1S4
Jalapenos Mexican Food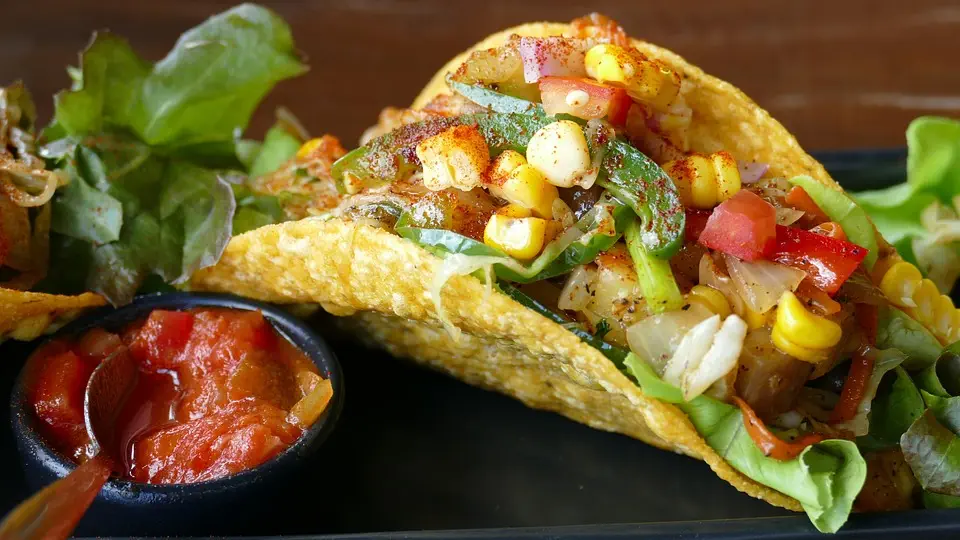 Do you yearn for some real Mexican cuisine? This location is the top choice for anyone who enjoys Mexican cuisine! A large number of customers frequent this location to take in the exquisite decor, which feels very homey. Customers at Jalapenos Mexican Food feel comfortable and enjoy themselves because of the welcoming ambiance and enjoy every tiny bite of their delicious Mexican food.
This restaurant has some delectable items on its menu and a lovely Mexican flair. Try some tasty carnitas, chicken, and tacos al pastor. Horchata is an excellent option. You won't just enjoy the meal here; you'll crave more of it even after you've eaten.
Guests may unwind at Jalapenos Mexican Food after a long day at work, thanks to the welcoming atmosphere. The welcoming staff accurately captures the look and feel of this location. Customers enjoy the cool service offered here. For your lunch, you will pay appealing costs.
Their Chicken Enchiladas Rancheras, which have a delicious filling, stand out above the others. One of their most popular items and one of our must-haves whenever you go there is their Taco Trio, which is great for a lighter snack.
Address: 450 Wakesiah Ave, Nanaimo BC V9R 3K9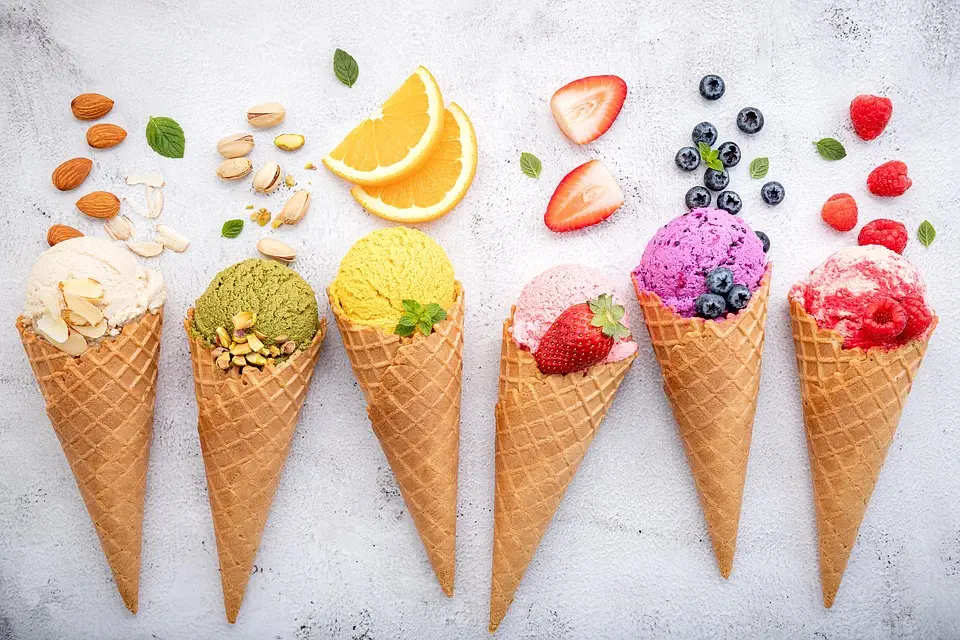 Besides all of the above-mentioned Nanaimo restaurants, the city also has some other food items that are mouth-watering and super delicious. Kara and Fiona Shedden established one of the most charming handcrafted ice cream shops. Their dedication to buying products from regional producers has resulted in some flavor profiles that are unforgettable, carefully planned, and unheard of.
To mention a few, there is Strawberry Rose Sorbet, Caramel Apple, Almond Brittle Salted Ganache, Carrot Cake, and Basil Lemonade. Additionally, they provide their special takes on other classics like TigerTiger, MintChoco, and Cookie and Milk. They also provide a few excellent vegan options for those with dietary preferences or limitations.
To continue the best Nanaimo restaurants, the Breakfast Nook operates a charming café with daily specials and hearty portions where it serves great homemade breakfast and brunch all day long. A quick sushi and ramen eatery called Nana Sushi can be found at the intersection of Victoria Crescent and Albert Street. One of the city's most reasonably priced dining alternatives, it is well known for its bento boxes, sushi rolls, ramen, and noodle meals.
With its wide variety of the greatest eateries in the region, Nanaimo restaurants never fail to impress. With so many diverse cultures, flavors, and styles represented, we hope to assist you in selecting the best location. So plan a trip to Nanaimo and visit all these marvelous Nanaimo restaurants and enjoy every cuisine made available for you.
If you liked this article, here is something for you.