North Vancouver is where most visitors to Vancouver choose to stay while there. Not only a different direction from Vancouver, but it's also a completely distinct city. The city joins the mountains, the rain forest, and the Pacific Ocean. Visitors and inhabitants of the Lower Mainland can enjoy a wide variety of entertaining activities in North Vancouver.
North Vancouver is located north of the city of Vancouver and along the north coast of Burrard Inlet. It is regarded as a suburb of the major metropolis yet maintains a distinctly urban character. It is a beachfront town that has undergone urbanization and has been that way since 1907; today, parts of it are home to contemporary apartment buildings.
North Vancouver is a fantastic vacation spot since it has so much to offer. Visit North Vancouver as a side trip from the main city of Vancouver or go there alone and enjoy the many outdoor activities available all year long. Among the many attractions the city has to offer are mountains, canyons, parks, and the quay.
1. Explore the Quay and Lonsdale Quay Public Market
1.1. The Quay
Lonsdale Quay, the city's primary transportation hub, is a great spot to explore because there is always something going on there. Watch the yachts cruising, the ships coming and going, and the people floating around.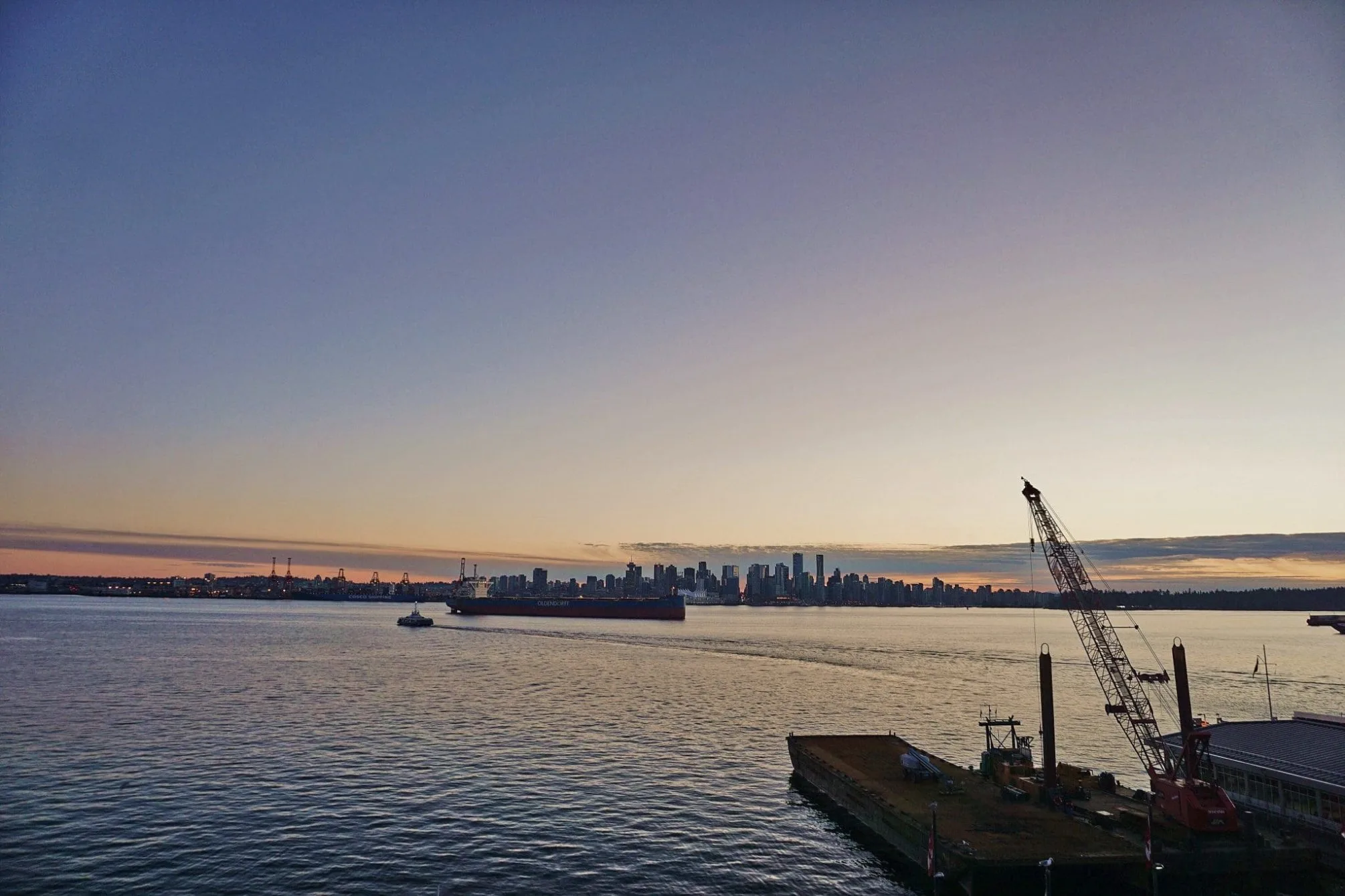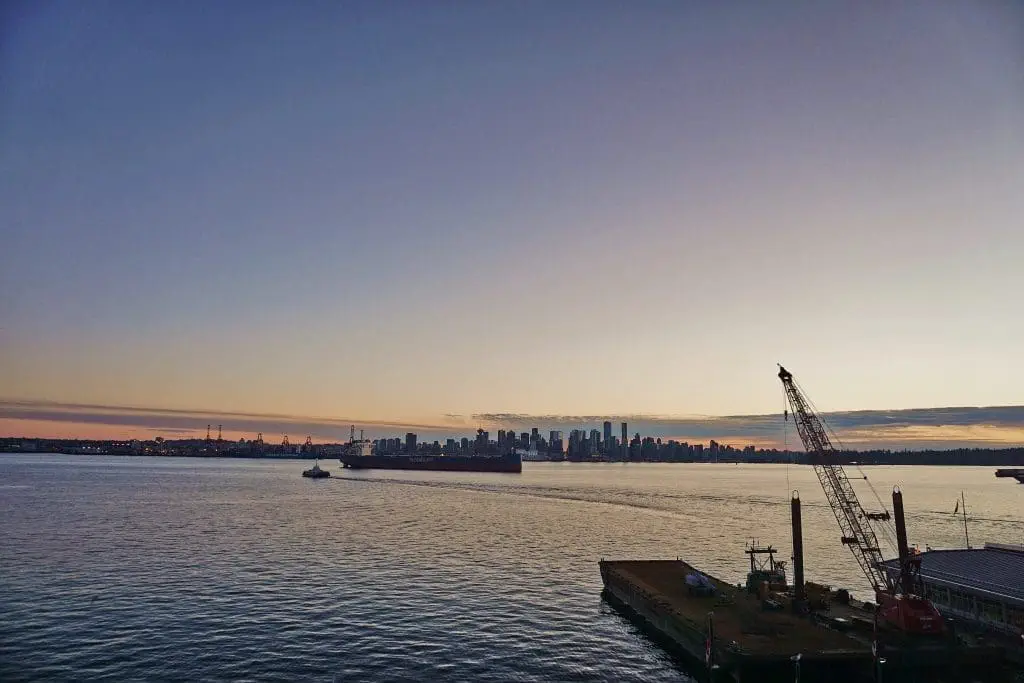 The Vancouver cityscape and Canada Place, a famous convention center in the shape of a boat, are visible from the quay's views of Vancouver Harbour. Visit one of the area's many restaurants for a quick snack, or stop by Green Leaf Brewing for a drink.
Don't forget to visit the Lonsdale Quay Market while you're here to indulge your senses. Along with buying fresh fruit, the market is a terrific opportunity to buy gifts from one of the many local vendors selling everything from apparel to artisan wine.
1.2. Lonsdale Quay Public Market
The Lower Lonsdale District and Lonsdale Quay in North Vancouver are famous for the Lonsdale Quay Public Market. At the market, home to about 60 locally owned and operated shops, customers can buy everything from fresh vegetables to locally made artisan goods.
The Lonsdale Quay Public Market, constructed in 1986, was designed as a carnival-themed marketplace attraction for Expo '86. World's Fair Expo '86 was held in Vancouver in 1986. The market has been a sight to behold on the North Shore ever since, retaining the majority of its historic architecture.
The market is renowned for the famous Q tower as well. People can exit the building onto the terrace to approach the tower, where they can then ascend 77 steps to the summit. Although it seems like there are a lot of steps to climb, the view is worth it!
2. Take a Stroll by the Waterfront and Visit the Deep Cove
2.1. The Waterfront
Walk or jog, ride a bike, or inline skate. The 35-kilometer North Shore Spirit Trail runs from West Vancouver's Lions Gate Bridge Road to North Vancouver's easternmost point, terminating at Lynn Creek.
All ages can safely use the trail because it is a well-marked, traffic-free footpath. There are various attractions along the journey, such as beaches, parks, and quant settlements, making it a breathtaking trial.
The Waterfront Park, Lonsdale Quay, the Park, and Tilford Gardens are just a few of the city landmarks that can be seen from the North Shore Spirit Trail. Along the journey, there are plenty of places to stop for a break, a lunch, and to take in the beauty.
2.2. The Deep Cove
At the very eastern tip of North Vancouver sits the lovely beachfront community of Deep Cove. It's a fantastic location for paddling, hiking, and walking. Deep Cove is as gorgeous as a West Coast community can get and is home to some of North Vancouver's and the entire Lower Mainland's most costly real estate. There aren't many finer places to kayak, paddle board, or just take in the scenery.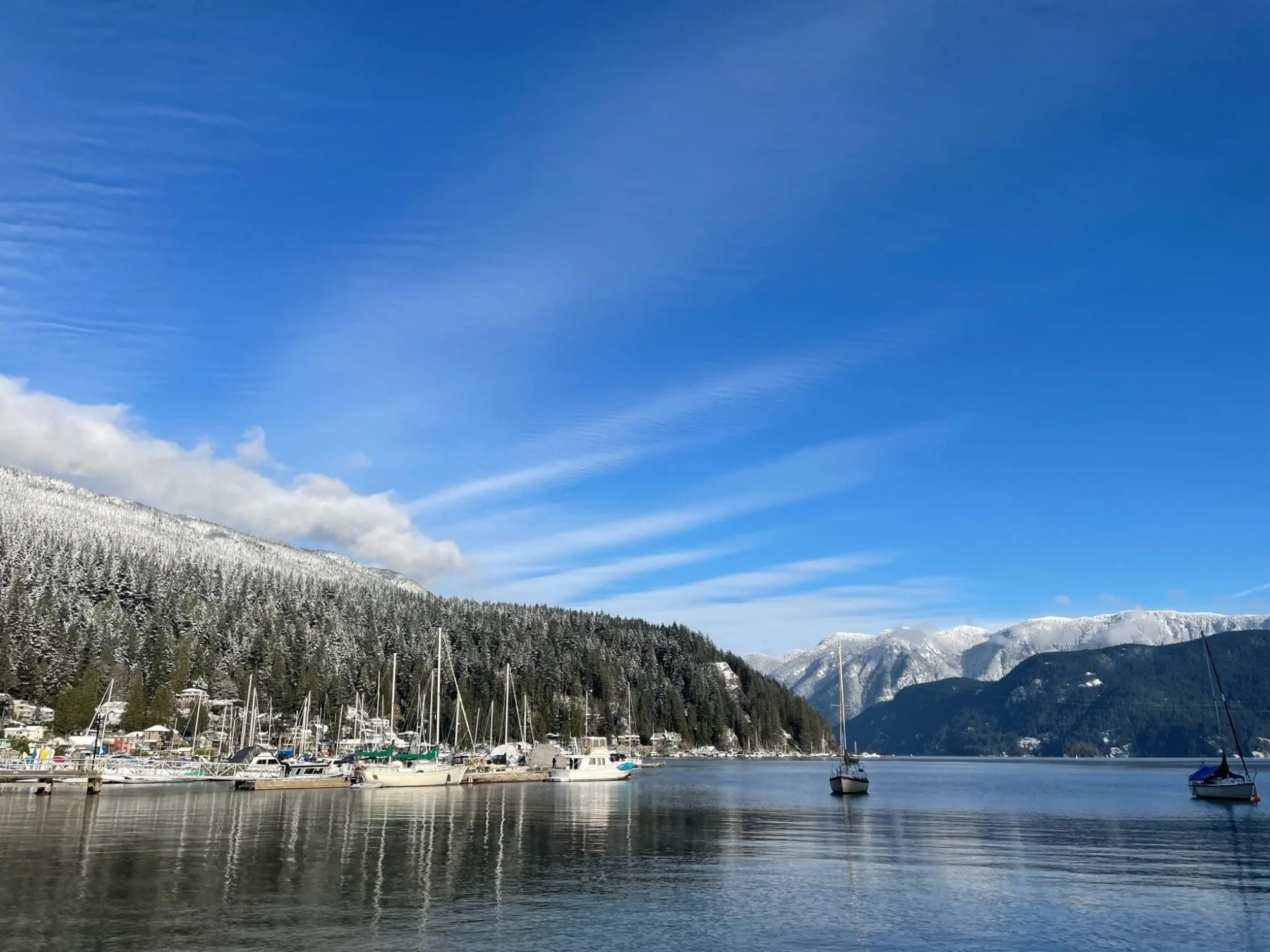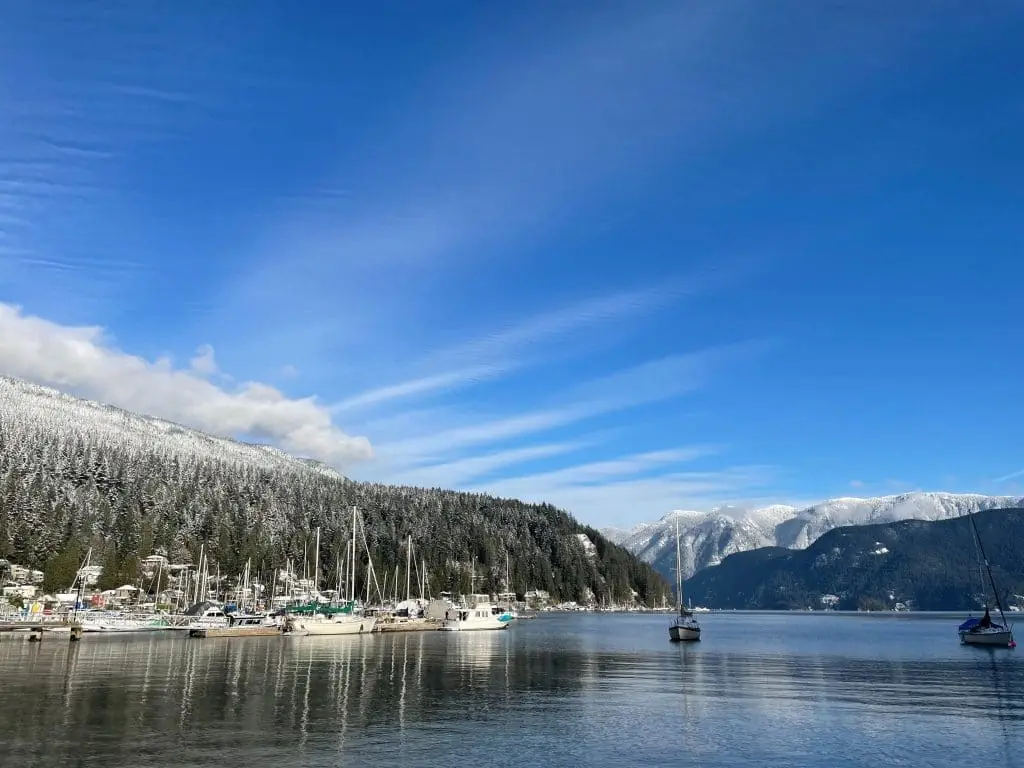 In the summer, there are free live music performances held in a few lovely parks along the seaside on Friday nights. During the warmer months, you may rent kayaks, paddle boards, and canoes at the secluded bay, which is ideal for boating and taking pictures. Any form of boating is strongly advised in Deep Cove.
3. Take a Moment to Appreciate the Flowers and North Shore Ale Trail in The Brewery District
3.1. Appreciate the Flowers
The Park & Tilford Gardens, a complex on Lynn Creek in North Vancouver's extreme east, is where you should do this. The complex, which had eight parts, was started in 1969 as a neighborhood project.
Even though the garden has been reduced to half its original size, it is still lovely. There are still eight themed gardens to explore, including a rock pool, herb garden, and oriental garden.
Make sure to visit the Native Garden, which features a totem exhibit and carvings by Squamish Nation member Cody Mathias. Busts of notable botanists Carl Linnaeus, Douglas, and Menzies may also be seen in the gardens.
3.2. North Shore Ale Trail
North Vancouver's North Shore Ale Trail is a relatively recent development. In the Lower Lonsdale Shipyards region, several craft microbreweries have emerged in recent years. This is the location to pick up a craft beer sampler of North Vancouver's best, also known as The Brewery District. The Lonsdale Quay Market's Green Leaf Brewing is the first microbrewery to launch in the Lower Lonsdale neighborhood.
You may visit 7 breweries, a cidery, a distillery, and numerous brewpubs within 3 blocks of Lonsdale Quay Market. And more are on the way!
4. Cross a Bridge
4.1. Capilano Suspension Bridge
The famous Capilano Suspension Bridge is a Vancouver icon and is within a 15-minute drive from the city's center. One of Canada's most visited sites since 1889, the renowned swinging bridge over Capilano Canyon draws both tourists and locals. The basic answer is that there is a ton to see and do. Capilano Suspension Bridge Park is Canadian in character and has a global appeal. It is dedicated to protecting and showcasing its history, culture, and wildlife in distinctive and exhilarating ways.
A stroll across the Capilano Suspension Bridge is a must-do if you're not afraid of heights. In the District of North Vancouver, just west of the city, the 140-meter-long bridge spans the Capilano River.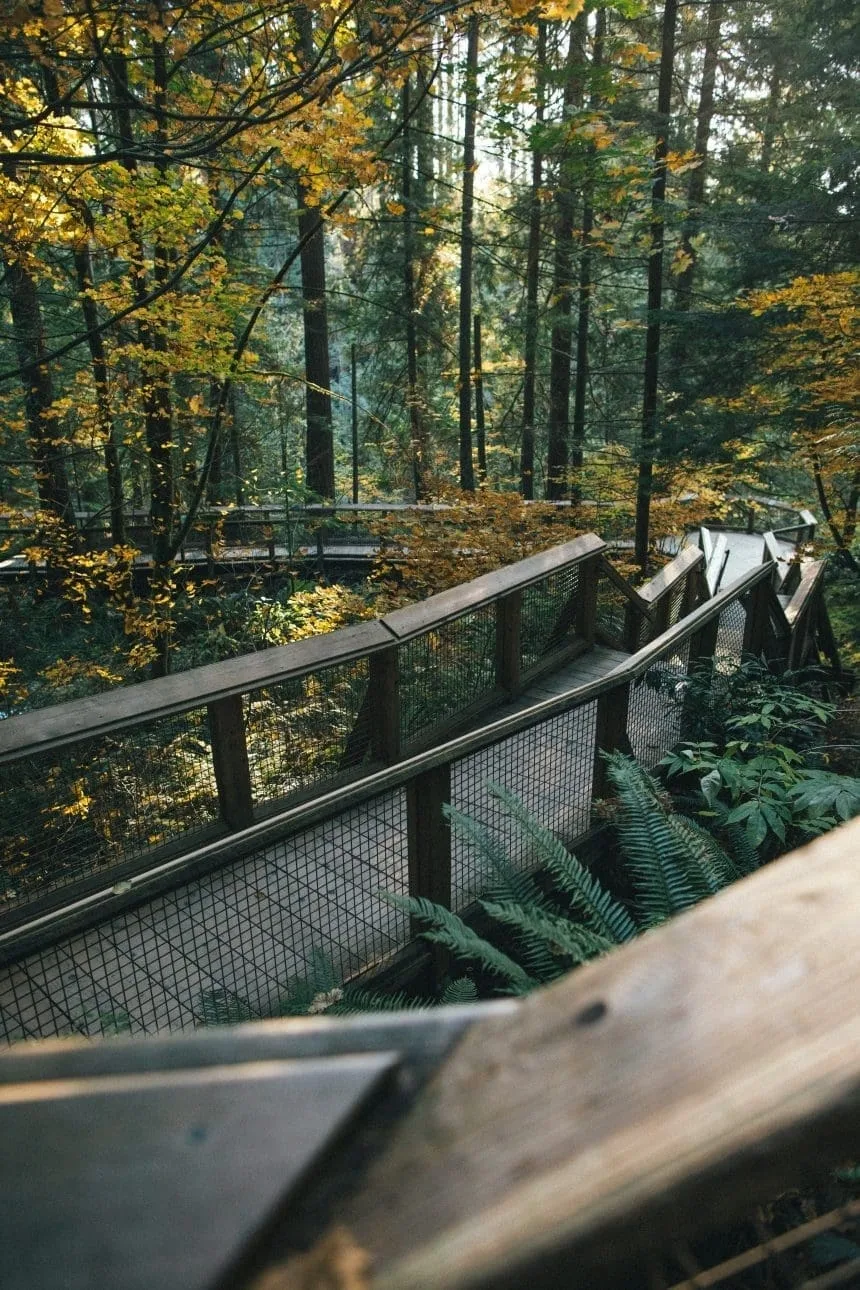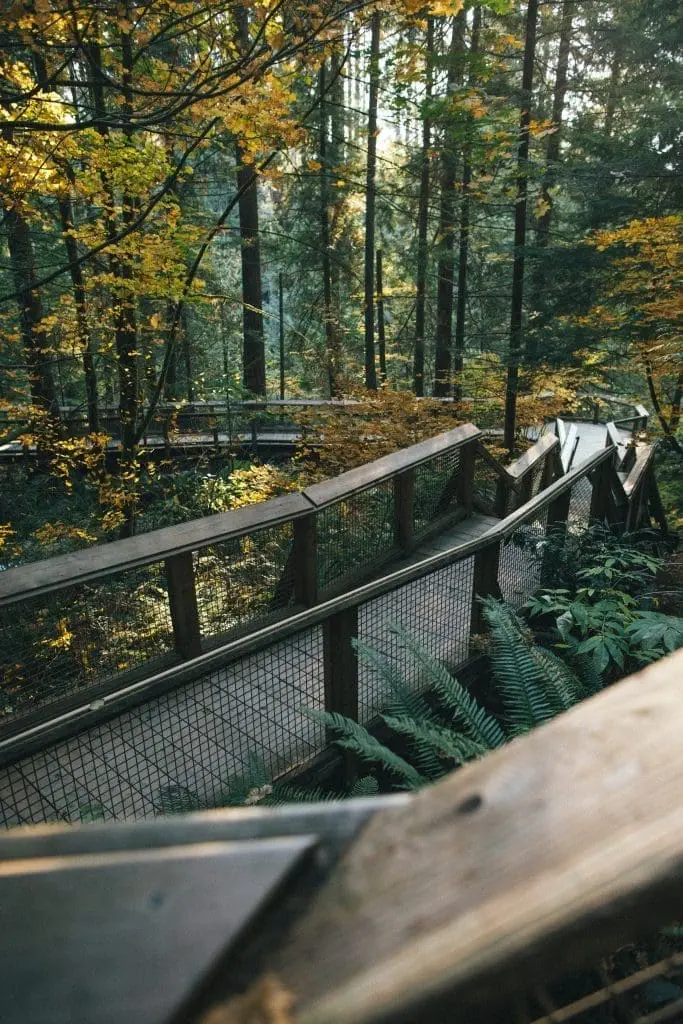 Over 800,000 people visit the bridge each year despite it being 70 meters over the water! Additionally, many things are waiting for you on the opposite side, making it much more than just a suspension bridge.
On the west side of the bridge, Treetops Adventures is located. The bridge has seven footbridges suspended 30 meters above the ground in a gorgeous Douglas fir forest. Along with the biggest private collection of First Nations totem poles in North America, there are also nature paths, gardens, and other outdoor spaces.
4.2. Lynn Canyon Park
North Vancouver's Lynn Canyon Park is a stunning forested park. It is famous for its free suspension bridge, a little building dangling 50 meters (165 feet) above the lake but not as striking as the Capilano Suspension Bridge Park.
If you're brave enough, pause in the middle of the bridge to admire the stunning scenery. The park's Twin Falls, Pipe Bridge, and 30-Foot Pool for a cool dip are among its many attractions. Lynn Canyon and other North Shore parks, including Capilano River and Grouse Mountain, traversed by the Baden Powell Trail.
5. Get Close to a Sea Lion Face-to-Face and Panorama Park in North Vancouver
5.1. Sea Lions
Penguins, beluga whales, dolphins, and sea otters are all residents of the Vancouver Aquarium. In actuality, the aquarium is home to more than 50,000 animals that dwell in 30 different natural habitats.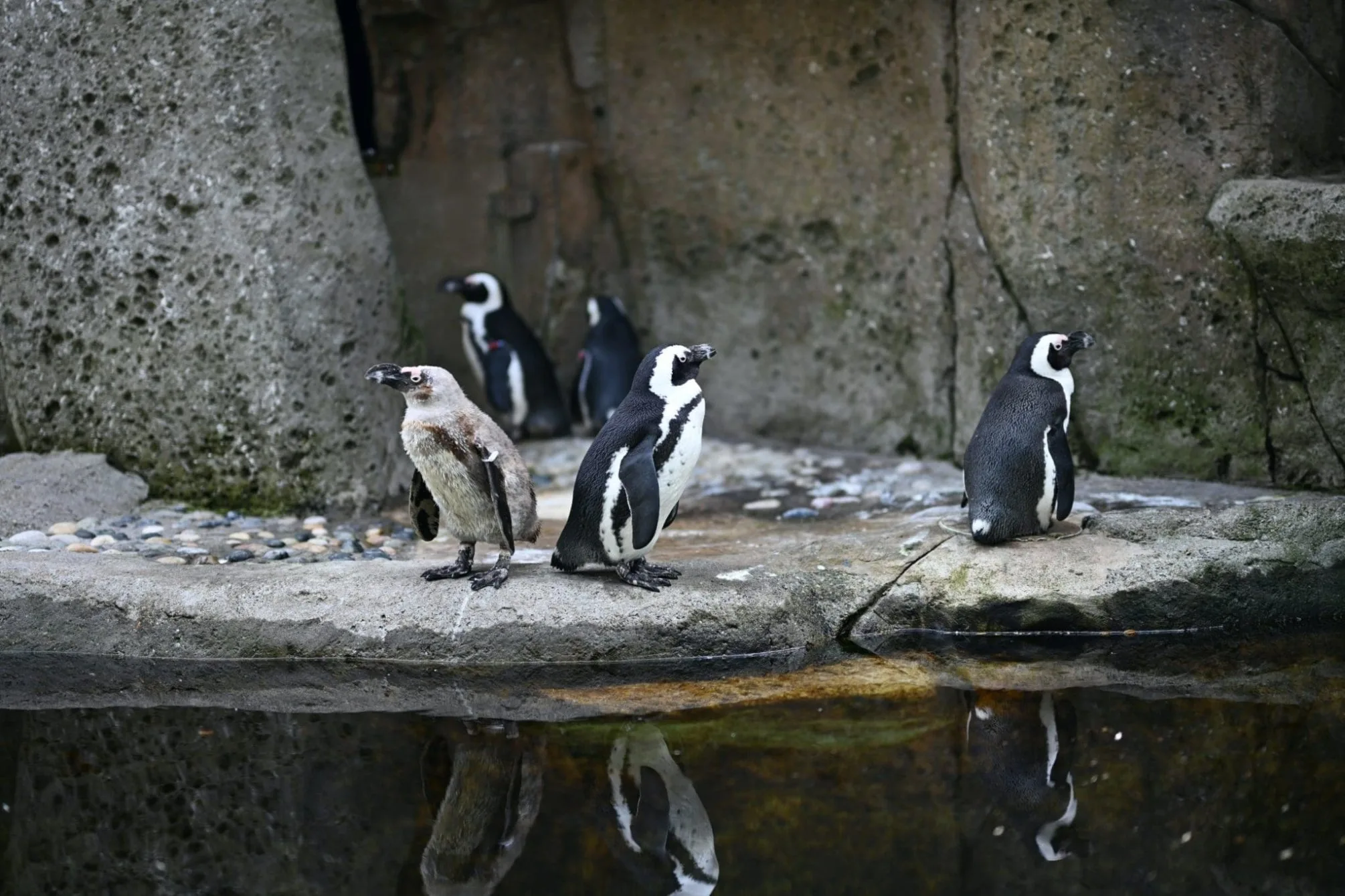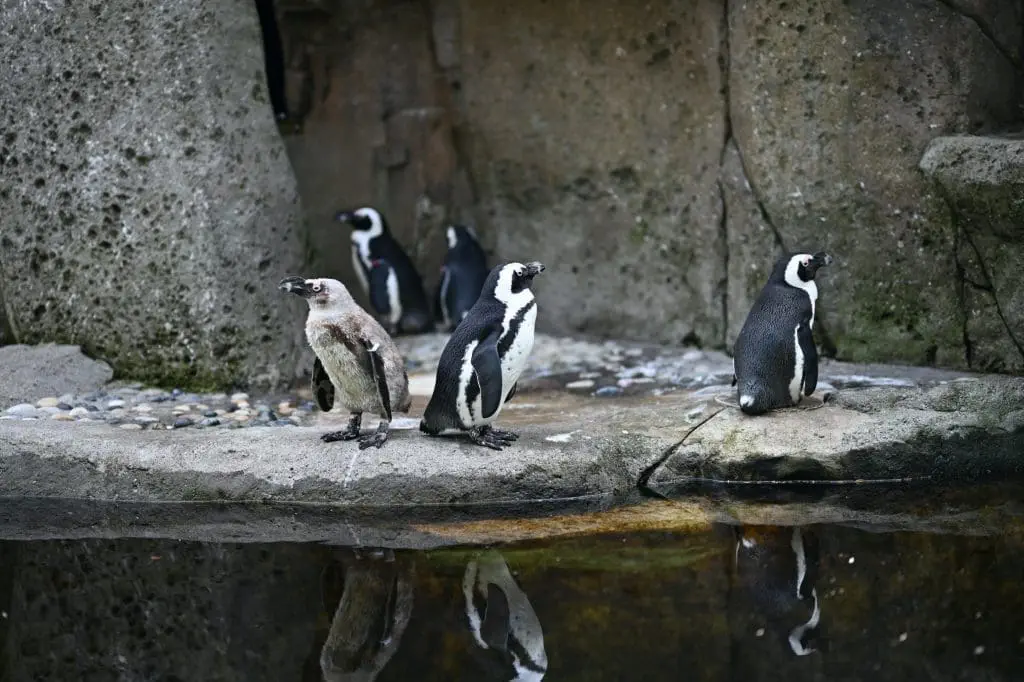 The beluga whales, sea lions, fur seals, and walruses may be found in Steller's Bay, while a Pacific white-sided dolphin, harbor seals, and British Columbian invertebrates can be found along the Wild Coast. Go to the Tropics to witness clownfish, black-tip reef sharks, pajama fish, and an endangered Asian turtle if you want to gaze at fish.
The Vancouver Aquarium serves as a rescue facility in addition to being a place to view marine life.
There are several rescued animals residing here who, when practical, is released back into the wild after they have recovered.
5.2. Panorama Park
East of North Vancouver, British Columbia, Canada's Deep Cove neighborhood contains Panorama Park, a seaside park with green space and a popular tourist location for marine sightseeing.
Large grassy fields, lots of open space, nice vistas, a government pier, and a little pebble beach are all features of the 2.5-hectare park.
Popular beach activities include picnicking, sightseeing, kayaking, and sunbathing. Kayaks can be launched from the beach, and boats can be moored at the dock. The Deep Cove Canoe and Kayak Centre is located on the property, in the park.
6. Visit Downtown Vancouver and Vancouver Island
6.1. Downtown Vancouver
The most cosmopolitan city in Canada's West Coast region, Vancouver, is known for its beauty. It is encircled by mountains and beaches, and the forest in Stanley Park adds to the area's natural splendor. While tourists seeking adventure may favor the great outdoors, Downtown Vancouver is a must-see for anybody visiting the area. It is filled with sights, shopping, and restaurants.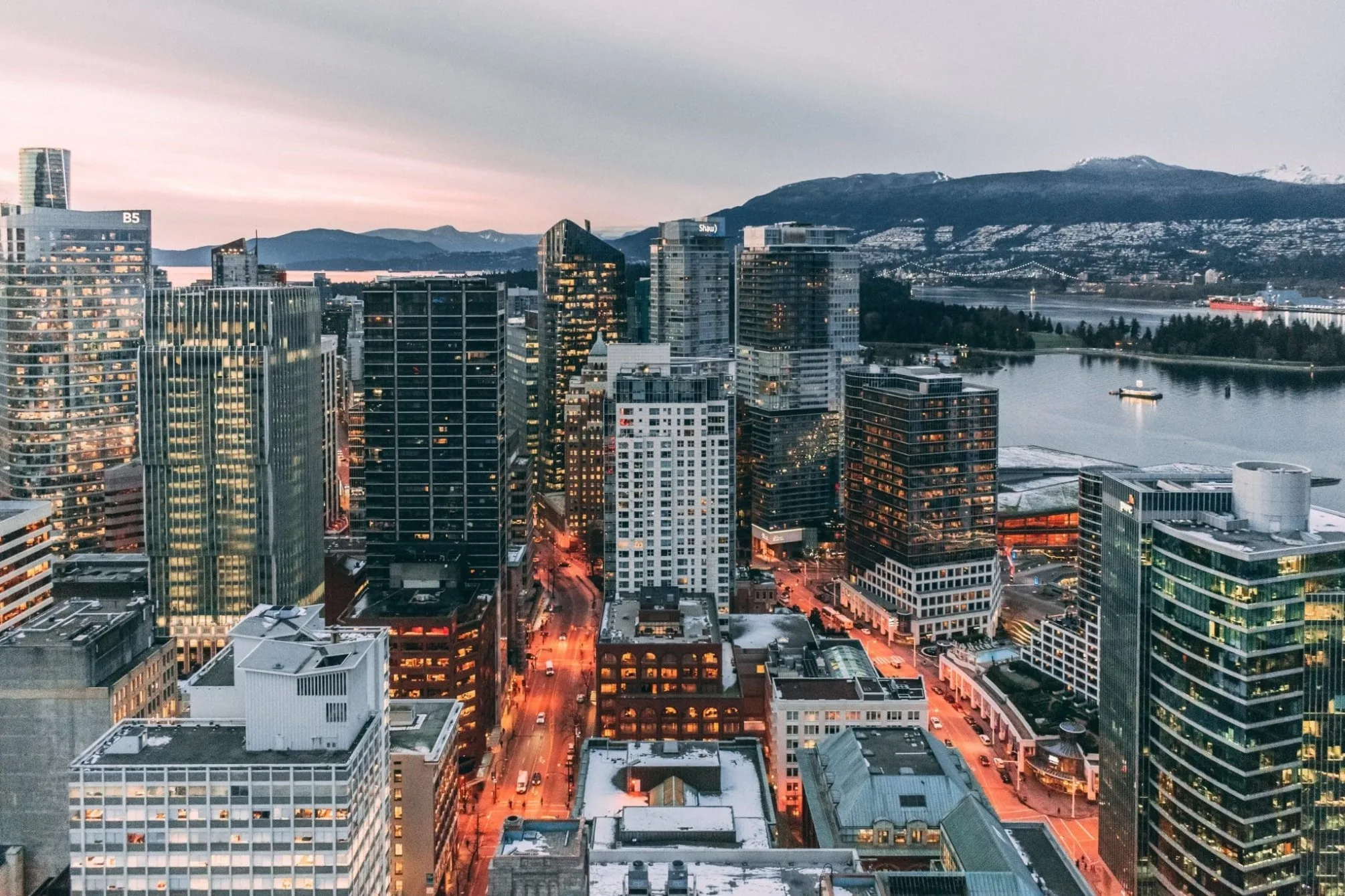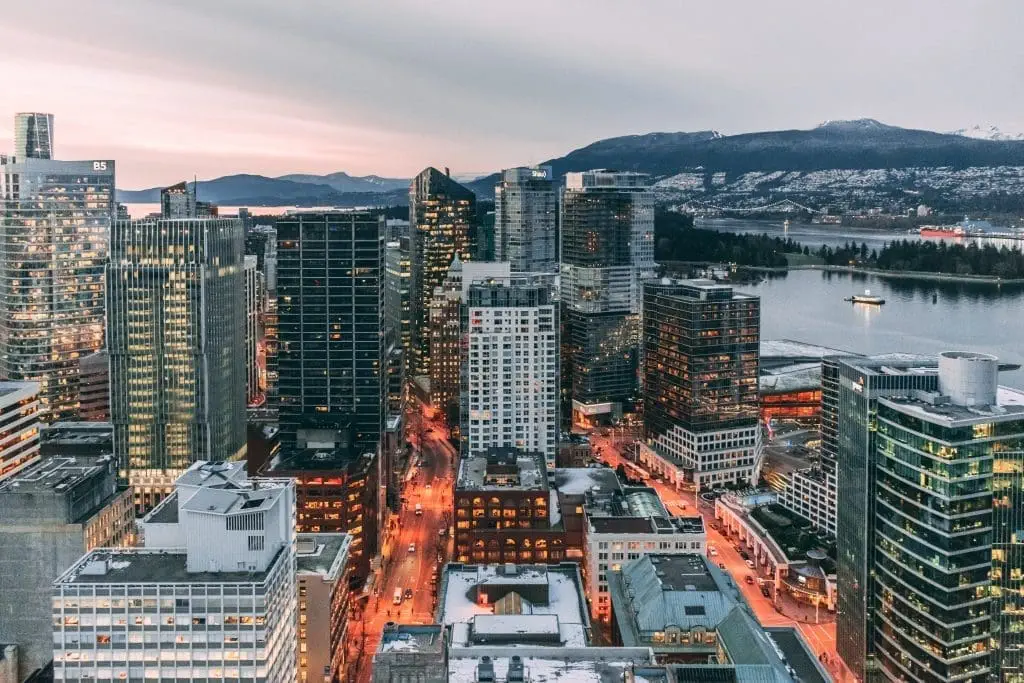 The downtown peninsula of Vancouver is home to Gastown/Chinatown, Yaletown, the West End, and Coal Harbour. Most of the neighborhoods in Vancouver are compact and simple to navigate, and the SkyTrain Canada Line rapid transit system (Vancouver's metro) makes getting around the city center simple. Additionally, there are walking tours and hop-on, hop-off sightseeing excursions that will take you to all of the main landmarks in downtown Vancouver, as well as Stanley Park and Gastown.
6.2. Vancouver Island
An island in the northern Pacific Ocean, Vancouver Island is a piece of the British Columbia province in Canada.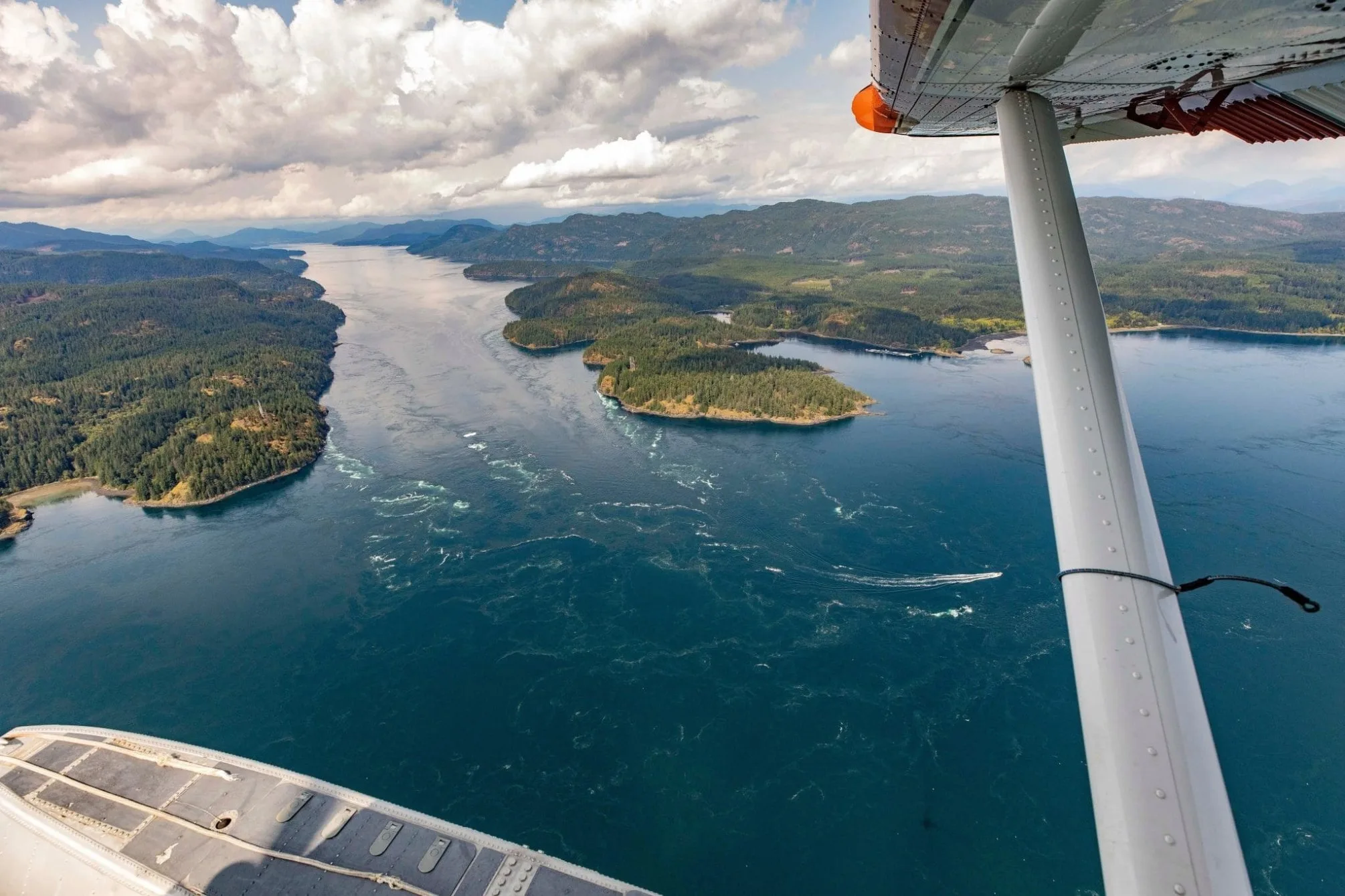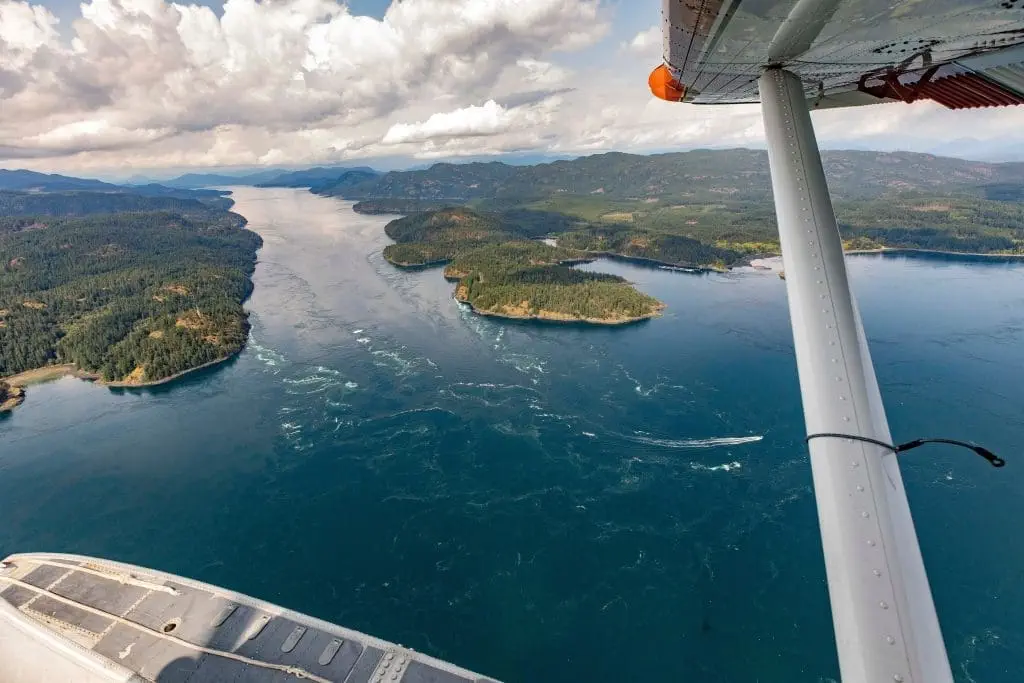 This vast island, home to British Columbia's historic capital, ancient rainforests, and carefree surf towns, is peppered with unique neighborhoods that scream to be discovered. The 460-kilometer-long island spans from the opulent colonial city of Victoria in the south to the wind-whipped beaches and rugged headlands of Cape Scott in the north.
This untamed paradise, along with the Gulf Islands, is home to one of the planet's most diversified ecosystems thanks to its old-growth forests, snow-capped mountains, and untamed shorelines. You can go whale watching, bird watching, and fishing, or you can just relax and let your cares float away in the Pacific.
7. View Some Artwork and Mountain Biking in North Vancouver
7.1. Artwork
This may be done without entering a gallery because the city is filled with public artwork. Each item is unique and can be found in shops, malls, libraries, parks, along nature trails, and on public sidewalks.
Take a self-guided tour of the city and check out the artwork there. In North Vancouver, visitors can take one of four separate self-guided public art tours: Lower Lonsdale Public Art Walking Tour, the Lonsdale Avenue Public Art Walk, the Lynn Valley Public Art Experience, and the VNSTA Public Art Trail.
These walking tours will take you past stained glass windows, totem poles, sculptures made of stainless steel, murals, and collages.
7.2. Mountain Biking
All ability levels can enjoy world-class mountain biking trails in the North Shore mountains. It includes everything from beginner-friendly cross-country routes to challenging technical courses with teeter-totters, ladders, and other obstacles.
North Vancouver's Mount Seymour has the largest trail system. The CBC trail is one of the most well-liked mountain bike routes. This 2-kilometer trail starts at Seymour Parkway's summit and ends at a parking lot at the mountain's base, next to Northlands Golf Course.
8. Travel to Grouse Mountain and Enjoy the North Shore Mountains in The Winter
8.1. Grouse Mountain
As the most visited destination in North Vancouver, Grouse Mountain is tied with Capilano Suspension Bridge Park. It is possible to combine both North Shore day trips, even though individuals can easily spend a day touring Grouse Mountain.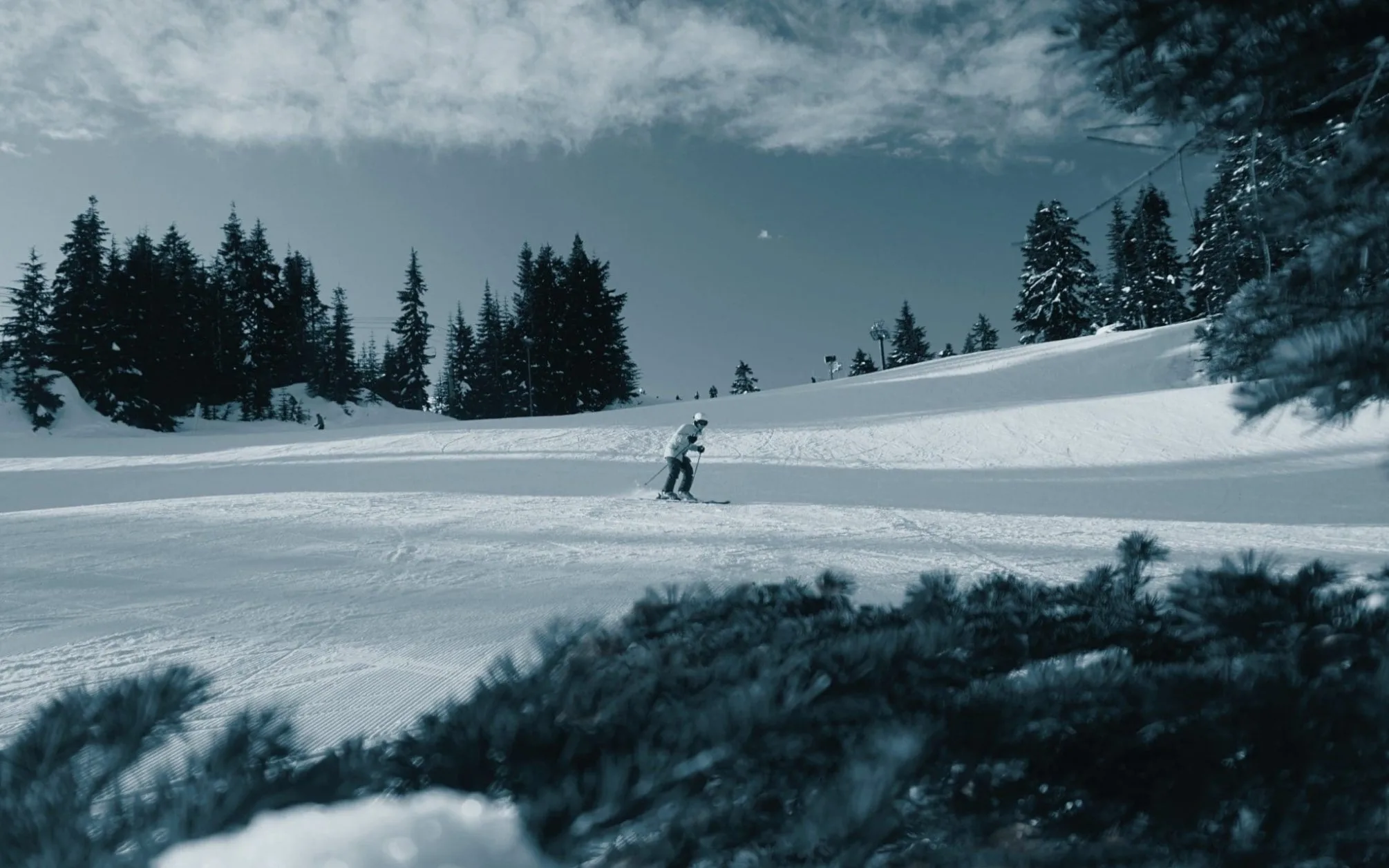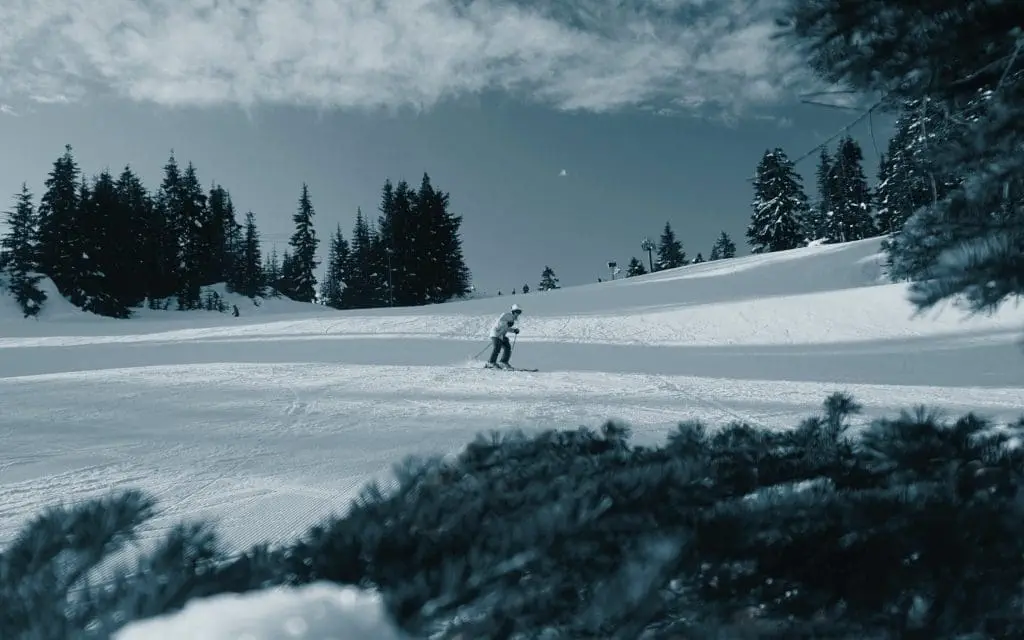 On Grouse Mountain, there are a variety of things to do all year long, including visiting the local grizzly bears, taking in the lumberjack spectacle in the summer, and experiencing the enchanted Peak of Vancouver during the holidays. Instead of riding the Skyride up the slope, fitness enthusiasts should climb the 2,830 steps of Mother Nature's Stairmaster, the Grouse Grind.
8.2. North Shore Mountains
Cypress Mountain and Mount Seymour are the other two mountain options in North Vancouver, in addition to Grouse. The most well-liked runs in Cypress are those that held the freestyle skiing and snowboarding competitions at the 2010 Winter Olympics in Vancouver.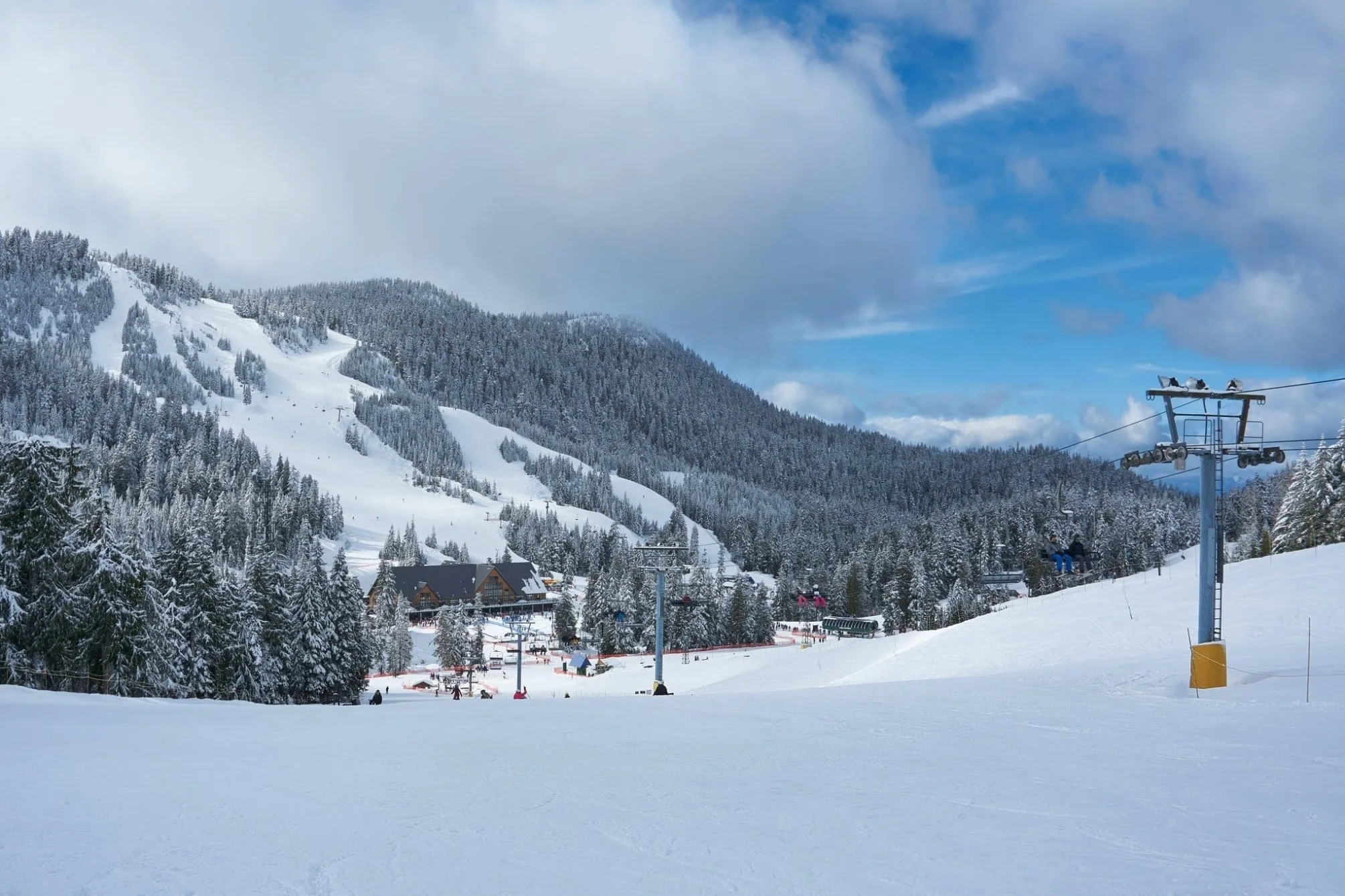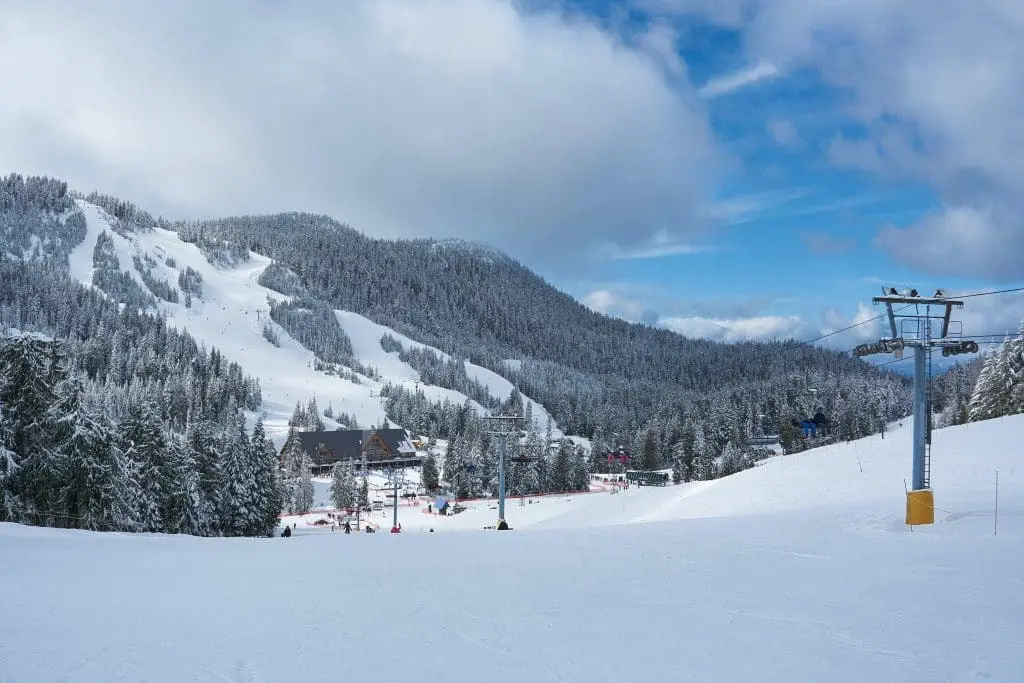 Mount Seymour, on the other hand, receives the most snowfall and is more popular with families and frugal individuals. There are other winter sports, including snowshoeing, tubing, and tobogganing in addition to snowboarding and skiing. There are also snowshoe tours available from Vancouver for the more daring winter travelers.
9. Travel to Maplewood Farm and Walk  Across Cleveland Dam
9.1. Maplewood Farm
The interaction with more than 200 domestic and farm animals at Maplewood Farm makes it a fantastic activity for families traveling to North Vancouver. Goats, chickens, horses, cows, lambs, pigs, and rabbits are a few of the creatures.
Pony rides, behind-the-scenes tours, farmhand encounters, and animal feedings are all available to kids. Also allowed in the covered picnic area is the bringing of a picnic by families.
9.2. Cleveland Dam
The artificial Capilano Lake, commonly referred to as the Capilano Reservoir, is kept back by the Cleveland Dam, which was built in 1954. It provides inhabitants of the Lower Mainland with clean drinking water.
The Capilano River Regional Park contains a 300-foot concrete dam. To reach the nearby woodland trails, simply cross the dam for free.
The Lower Mainland receives fresh drinking water from Capilano Lake, which is blocked by the 1954-built Cleveland Dam. The Capilano River Regional Park is perched atop the Dam. The peaks of the Lions and Capilano Lake provide an amazing backdrop.
Watch as a 300-foot-tall spillway holds back the 670-acre artificial lake, Capilano Lake, which supplies beautiful, clean drinking water to much of the Greater Vancouver area. Ambleside Park to Capilano Lake is located 5 miles (8 km) north on the Capilano-Pacific Trail.
9.2.1. Take a hike
There are numerous quick treks and trails that provide breathtaking dam views. Another well-liked free attraction in North Vancouver is the Capilano Salmon Hatchery. From the Cleveland Dam, you can drive down Capilano Road to the Hatchery, or you can take a short walk.
9.2.2. How to reach Cleveland Dam
In North Vancouver, British Columbia, park at the Cleveland Dam parking lot on Capilano Road just north of Montroyal Boulevard.
10. Visit Cates Park and Travel to West Vancouver
10.1. Cates Park
Want to visit the beach for the day? We advise you to spend some time around Cates Park. This beachfront park has restrooms, a playground for children, short forest walks, picnic spaces, and a boat launch.
You may hire kayaks, surf skis, and stand-up paddleboards from Cates Park Paddling Center during the summer, which runs from May to September. Making reservations is advised while renting equipment.
10.2. West Vancouver
In the Canadian province of British Columbia, the district municipality of West Vancouver exists. West Vancouver is now a popular destination for foodies and outdoor enthusiasts alike, despite originally only being recognized as the location of B.C.'s first enclosed retail mall (we're looking at you, Park Royal).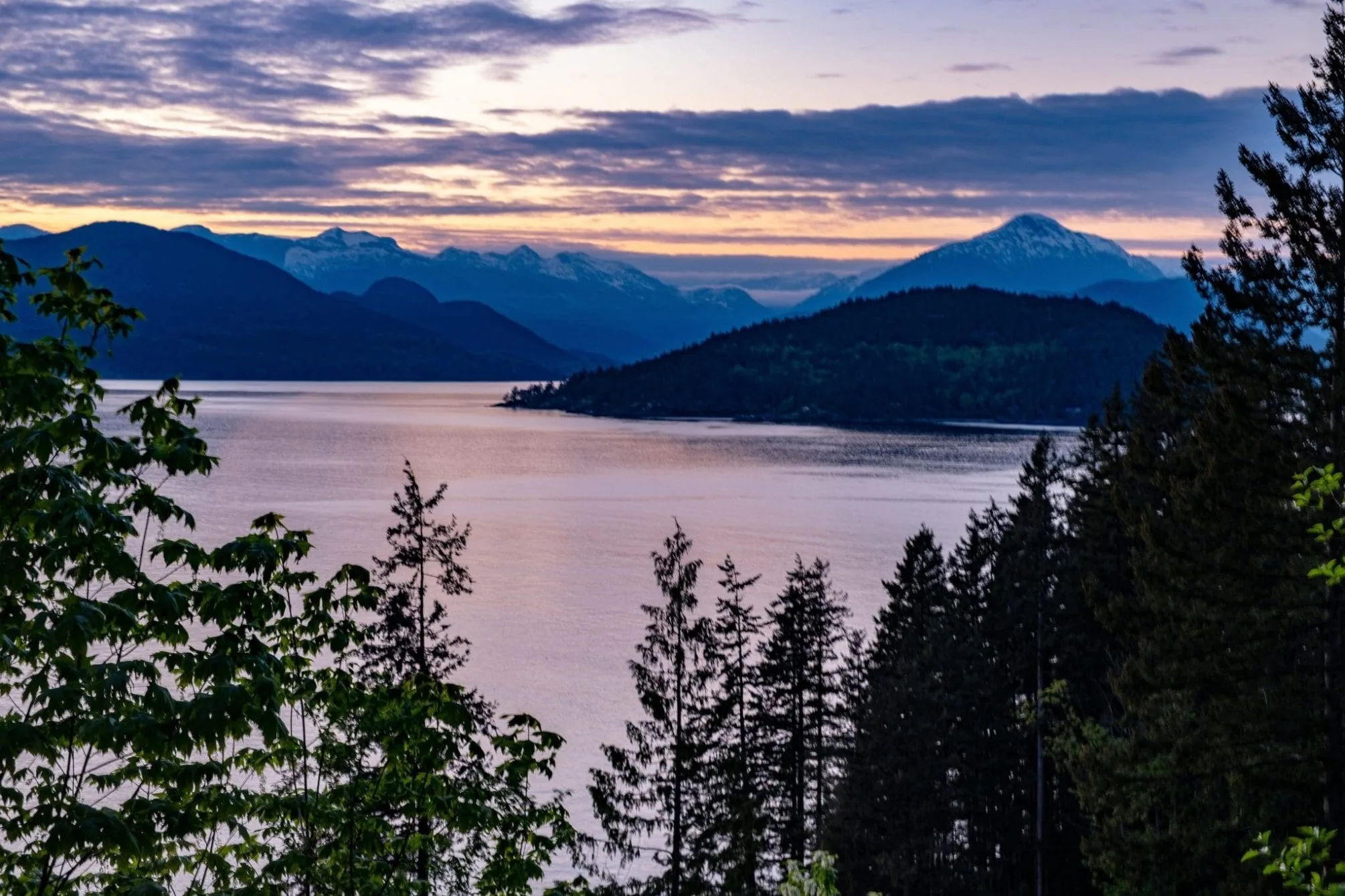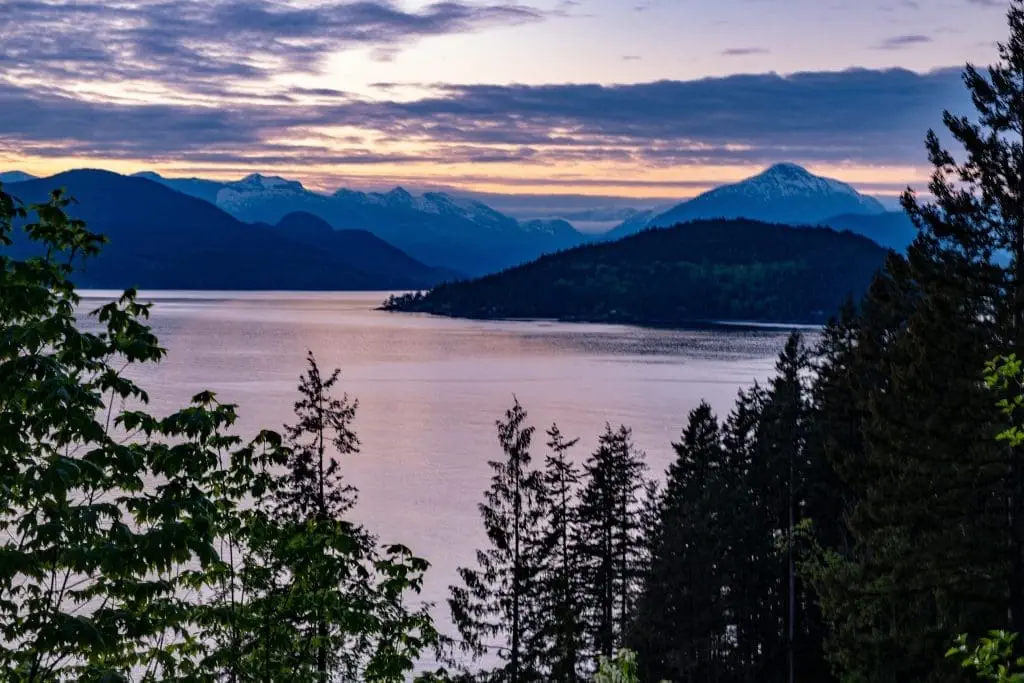 In addition to its farmers' markets, cafés, museums, and galleries, this municipality in the northwest has a wealth of things to do every day of the year. The coast and the mountains are close to the corner.
11. Travel to The Shipyards District and Fishing at Rice Lake
11.1. The Shipyards District
The Shipyards District is situated just next to Lonsdale Quay Market. This waterfront area has developed over the last ten years into one of North Vancouver's most popular attractions.
There are several eateries, cafes, and shops to discover in The Shipyards. Take advantage of the amazing views of Vancouver and Burrard Inlet by purchasing freshly brewed coffee and cake from Cafe Artigiano and finding a spot on the pier.
Any of the eateries in this area is an excellent choice. However, Pier 7 Restaurant + Bar is our favorite. We come here for fresh oysters, fish tacos, and craft beer since we adore seafood. Unimpeded views of the Vancouver skyline are provided by the patio area's two levels. Here, there are numerous festivals, concerts, and civic gatherings. Weekend visitors to The Shipyards might be treated to live performances.
11.2. Fishing at Rice Lake
Looking for a peaceful area to throw your line as an angler? If so, Rice Lake is the place for you.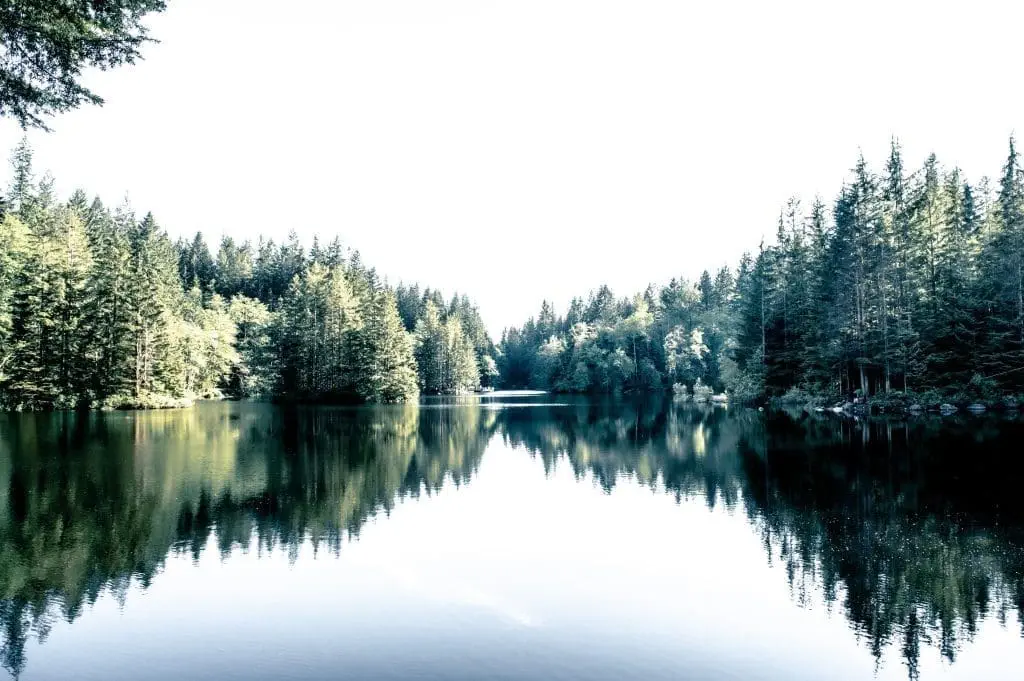 Rice Lake, which is a part of Lower Seymour Conservation Reserve, receives a rainbow trout stocking every year. There are many places to throw from in this serene lake, including a floating bridge.
Drive to the Lower Seymour Conservation Area parking area to access the lake. From the parking area to the lake, it takes roughly 1 km of forest walking. The Rice Lake walk is largely level and well-marked.
12. Learn About the Intriguing History of North Vancouver
The North Vancouver Museum & Archives is a great place to learn about the city's lengthy history (NVMA). Over 10,000 historical artifacts with regional and local significance are kept in the museum.
There are old photographs of both the city's industrial era and the native communities. A model float plane, carvings, fabrics, and artwork are also on display in the museum.
Numerous private papers, corporate documents, and archival documents are also kept by the MVMA but are not accessible to the general public. Check their website to see what events are scheduled while you are in the city because there are special exhibits that happen all year long.
We truly hope you liked reading about the interesting, entertaining, and unique locations to visit in North Vancouver.
All over North Vancouver, there are incredible tourist sites and rich historical details. The parks, mountains, museums, and other attractions in North Vancouver provide wonderful options. Plan your vacation to North Vancouver as soon as you can.
We sincerely hope you enjoyed reading about the fascinating, amusing, and distinctive places to visit in North Vancouver.
There are amazing tourist attractions and extensive historical relics all around North Vancouver. Wonderful possibilities can be found at the parks, mountains, museums, and other sites throughout North Vancouver. As soon as you can, start making travel plans for North Vancouver.
As an Amazon Associate, Icy Canada earns from qualifying purchases.
[amazon_auto_links id="81298"]
The Icy Canada team strives to create content that matters. It's why our content is written by travel writers, authority experts, well-known authors, and niche experts. Our content is also periodically reviewed by expert authors for accuracy and trustworthiness.
As an Amazon Associate, Icy Canada earns from qualifying purchases. [amazon_auto_links id="81298"]