No matter where or when they take place, Canadian movies tell tales through the many different lenses that make up our nation. You might be forced to ponder what it means to be a Canadian by them. You might even argue they enlarge our bond.
Canadian movies offer a distinctive portrayal of the diverse nation in the north. The stories frequently have unique messages about what it means to be Canadian rather than following American conventions and instead taking their original turns. With a small amount of American influence, Canadian movies are more of a blend of European styles (especially from the U.K. and France). A distinct set of prizes and a different box office are used to analyze and compare Canadian movies and foreign-produced movies.
The film and television industries help fuel a thriving creative economy in Canada by providing jobs for people in every province in a variety of trades and skill sets. The industry's size has doubled over the past ten years, with worldwide studio partners accounting for 90% of this expansion.
You might be perplexed as to how I could pass by a cherished film—or a number of Canadian movies. I will share 10 Canadian movies I've liked throughout the years because it's impossible to make a comprehensive list. I'm hoping you'll also spot them. It's simple to locate them because there are so many streaming, pay-per-view, and public library options. Let's watch some Canadian movies together, writer-director Don McKellar said at the start of National Canadian Film Day last year.
Top 20 Evergreen Canadian Movies :
1. Monsieur Lazhar (2011)
After the death of the former teacher in a Grade 6 class in Montreal, immigrant Bachir Lazhar (Mohamed Fellag), a long-time teacher in his native Algeria, takes over. Lazhar, an old-school teacher plagued by cultural clashes, discrimination, and an educational system he finds perplexing, struggles with grief and loss just as much as the kids.
-official trailer of Monsieur Lazhar
The film by director Philippe Falardeau has heartwarming, amusing, sorrowful, and sweet moments. It was Canada's entry for the Best International Feature Film Oscar in 2012 and starred actor Sophie Nélisse in her breakthrough performance.
2. Pontypool (2008)
Want to watch a Canadian zombie movie? A former big-time shock jock (Stephen McHattie) believes in error that having to accept a job in the basement studio of a small-town Ontario radio station is the worst thing that has ever happened to him in filmmaker Bruce McDonald's inventive, low-budget Pontypool.
The station employees may be the only ones left standing as strange things happen outside—and they are the only ones who can determine what causes the savage marauders to go on the rampage. It's saying the incorrect thing, not taking a bite. Yes, words are how this zombie infection spreads.
In the Canadian hamlet of Pontypool, disc jockey Grant Mazzy (Stephen McHattie) arrives for work, thinking it's just another day at the office. However, Mazzy barricades himself in the radio booth when he receives tales of a virus that transforms people into zombies and tries to come up with a strategy to inform his listeners about the virus and its odd mode of transmission: English as a language. This movie is one of the most interesting Canadian movies.
3. Atanarjuat: The Fastrunner (2002)
Atanarjuat: The Fast Runner, the first movie in the Inuit language of Inuktitut, is frequently compared to the tone and plot of old-school American Westerns. However, in his version of an old Inuit tradition, director Zacharias Kunuk substitutes a frenzied, naked man rushing across the Arctic ice for the lone symbolic rider. Of all the Canadian movies, this one is particularly great.
A portrayal of the Inuit people of the Canadian Arctic tells the tale of a crime that shatters the trust within a close-knit community and how justice is served and mending starts.
This epic tale of passion, retribution, and consequences is made into a culturally rich experience by the gorgeous cinematography and Kunuk's devotion to detail about every aspect of Inuit. One of the good Canadian movies is this one.
4. Last Night (1998)
If it were your last night on earth, what would you do? In his directorial debut, Don McKellar examines the issue in an unsentimental dark comedy that also happens to be one of my all-time favorite Canadian movies. Sandra Oh, Sarah Polley, David Cronenberg, Callum Keith Rennie, Tracy Wright, and McKellar, whose pessimistic everyman comic timing is impeccable, make up an outstanding cast.
-official trailer of Last Night
Several Toronto residents are anticipating the end of the world, which will happen at midnight, for reasons that are explained in Don McKellar's Canadian drama. Patrick Wheeler (McKellar), a widower, meets Sandra (Sandra Oh), the wife of a businessman, who is planning to kill herself as he prepares for his demise. While this is going on, Patrick's friend Craig Zwiller (Callum Keith Rennie), adopting a hedonistic outlook on the end of the world, determines to engage in as much sex as he can.
The characters' end-of-the-world plans are motivated by a variety of factors, but we are not sure why the end of the world is near.
5. Bon Cop, Bad Cop (2006)
To solve a string of murders connected to the NHL, Bon Cop, Bad Cop updates the clichéd "mismatched cops" movie cliche by pairing a rigid Toronto officer (Colm Feore) with a renegade Montreal officer (Patrick Huard). The welcome sign at the Ontario-Quebec border is where the movie starts, with a body hanging from it. Huard informs his new Anglo partner that the back end belongs to him and that the head faces east.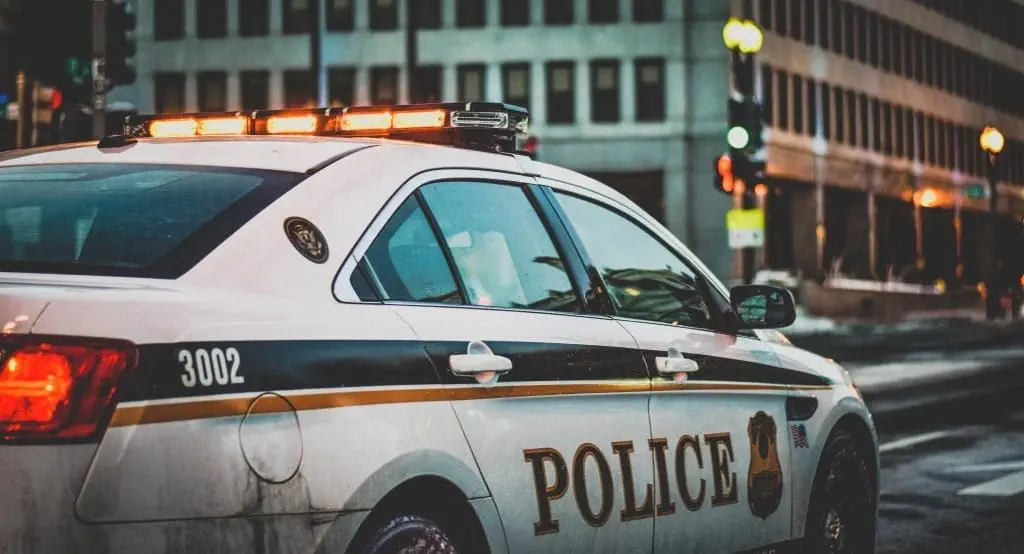 To stop a serial killer, two Canadian police officers from Ontario and Quebec attempt to set aside their differences.
This is a fun movie to see because of the Canadian slurs, inside jokes, and clever interplay between the two stars.
6. Jesus of Montreal (1989)
Jesus of Montreal starring Lothaire Bluteau, Cineplex Odion Films.
A comedy-drama called Jesus of Montreal was published in 1989. The film, written and directed by the legendary Canadian filmmaker Denys Arcand, recounts the journey of a cast of actors as they present a Passion Play in a Quebec church. The church members in the play turn against the pastor because of the play's various interpretations of Jesus' teachings. The main character's conflict-related experiences are strikingly comparable to those of Jesus.
One of the more unique Canadian movies, the Passion centers on an acting troupe that was hired to perform a play on Jesus' life.
The players, who are all dealing with personal struggles, are led by Daniel (Lothaire Bluteau) as they work on a daring rendition of a Biblical story that offends the Roman Catholic priests who hired them and contradicted conventional Christian beliefs. As the narrative continues, Daniel's life begins to unexpectedly and movingly parallel Jesus' suffering.
In 2015, the TIFF voted the movie the fourth-greatest Canadian movie of all time. Roger Ebert called the movie "a unique and uncompromising attempt to investigate what truly would happen if the spirit of Jesus were to walk among us in these timid and materialistic times."
7. Goin' Down the Road (1970)
Paul Bradley and Doug McGrath in the movie "Goin' Down The Road" Chevron Pictures
Goin' Down the Road, a 1970 film directed by Donald Shebib, follows two young guys as they travel from the Maritimes to Toronto. They are searching the city for significant prospects and fortune. The movie examined the realities of young men in post-World War II Canada who had expected to live better lives in the city but were instead left disappointed. It was selected for the National Archives of Canada and placed highly on the TIFF list.
Childhood pals Joey (Paul Bradley) and Peter (Doug McGrath) leave their small-town Nova Scotia home in quest of a better life in the big city. The friends find modest but reliable jobs at a soda bottling facility after landing in Toronto. Then Joey finds out that Betty (Jayne Eastwood), his girlfriend, is carrying their child. When Joey and Peter are both fired from their jobs and are forced to find new work in the city, the joyous occasion is marred by a setback.
According to Roger Ebert, Goin Down The Road "doesn't try to be anything other than a record," and it retains a "documentary neutrality that strikes us more profoundly than tear-jerking could."
8. Seducing Doctor Lewis (La Grande Seduction) (2003)
The 2003 comedy film from Quebec was helmed by Jean-Francois Pouliot. The story of a struggling seaside community in northern Quebec, where the majority of the population is unemployed and dependent on welfare, is followed in Seducing Doctor Lewis. They make the collective decision to attempt to persuade a major corporation to locate a plastics manufacturer in their area. However, they need to grow their population, hire a resident doctor, and gather cash to bribe the business to do this. In this fantastic fish-out-of-water drama reminiscent of Northern Exposure but with a particularly Canadian and delightful twist, the movie focuses on the town's seduction of Doctor Lewis. In 2004, the Sundance Film Festival's audience prize went to Seducing Doctor Lewis.
9. The Stone Angel (2001)
The Stone Angel, a 2001 Canadian drama directed and written by Kari Skogland, recounts the stormy life of Hagar Shipley, who recalls the incidents of her occasionally harsh life as she is about to be placed in a nursing home by her son. Her youngest son's death, which she attributes as her fault, is the most difficult emotional tragedy for her to overcome.
-trailer of the Stone Angel 
Even though Hagar (Ellen Burstyn) is 90 years old, her son Marvin (Dylan Baker) and his wife do not think she is ready to settle into a retirement facility. Hagar goes out to locate her childhood house, which is now in disrepair, determined to maintain her freedom. She starts to mix up the present and the past while hiding from her family. She focuses on a secret she's never told as she remembers her failed marriage to a poor farmer, which led to her affluent father disinheriting her.
By changing the time depicted in the novel, the movie has drawn mixed reviews. Even though the movie has some "less-than-effective sequences," according to David Nusair, "no disregarding the palpable emotional punch of the movie's concluding scenes" can be made due to Ellen Burstyn's (and Elliot Page's) outstanding performance and the viscerally moving conclusion.
10. Les Boys (1997)
Les Boys, a comedy from Quebec, is a 1997 film about a subpar hockey team whose coach can only save his bar by outplaying a mob squad. Louis Saia's film illustrates the significance of hockey in Canadian culture and the persistence of Québecois macho stereotypes, in addition to conveying the mood of such Québec communities as Montréal and Longueuil.
A family's spiral into turmoil is followed in a grim, heartbreaking home drama when two siblings are reunited with their psychotic, just-released brother. The picture is flawlessly shot, with a dirty, ominous, noir-like atmosphere, and Wenham gives a brilliant performance as a man on the point of erupting with wrath.
Three sequels were made after the first film. These three sequels are regarded as the most well-liked film franchise overall in the history of Canadian cinema.
11. The Sweet Hereafter (1997)
The tragic 1997 drama by Atom Egoyan, which he based on a book by Russell Banks, is set in a tiny town in British Columbia and shows what happens following a school bus tragedy that kills 14 pupils. It was shot in several places in British Columbia and Ontario that depict the icy northern regions' eerie beauty and solitude.
-official trailer of The Sweet Hereafter
Even while some members of the community obstinately pursue their own goals, some town residents are brought together by the seclusion of the town as they work through their grief. The Sweet Hereafter, which is still filmmaker Egoyan's most well-known work, won three awards at the Cannes Film Festival and was nominated for Best Director and Best Adapted Screenplay at the Oscars.
12. Scott Pilgrim vs. The World (2010)
The understated coolness of Toronto, where Scott Pilgrim vs. the World was entirely filmed, is captured in Edgar Wright's action comedy. Based on a Bryan Lee O'Malley graphic novel series, it tells the story of slacker bass guitarist Scott (Michael Cera) trying to win the love of his dream girl by conquering her seven ex-boyfriends.
-official trailer of Scott Pilgrim vs. The World 
The movie shows its Canadianness by emphasizing locations beloved by young Canadians, such as Casa Loma, Pizza Pizza, the Toronto Public Library, the Second Cup coffee shop, as well as many non-tourist districts, as opposed to spotlighting glitzy metropolitan landmarks like the CN Tower.
13. Brokeback Mountain (2005)
Although the 2005 film Brokeback Mountain events take place in a fictional region of Wyoming, the Canadian Rockies and southern Alberta are the real home of the movie's craggy mountains and thick evergreen woods. The untouched landscape, their little paradise, adds poignancy to Ang Lee's taboo-breaking love story of sheep herders Jack Twist (Jake Gyllenhaal) and Ennis Del Mar (Heath Ledger). Three of Alberta's most stunning mountains, Mount Lougheed in Kananaskis, Moose Mountain, and Fortress Mountain, combine to form the title mountain, which was initially given that name in Annie Proulx's short novel. Other locations in the movie include Calgary, Elbow Falls, and Fort Macleod.
14. C.R.A.Z.Y. (2005)
Anyone who has ever felt like an outsider in their family will be able to relate to Jean-Marc Vallée's coming-of-age tale. Vallée is a potential Oscar nominee. Montrealer Zac (played as a child by Emilie Vallée and as a teenager by Marc-André Grondin) is battling with his sexuality and attempting to fit in with his conventional father (Michel Côté) and four boisterous siblings.
-official trailer of the C.R.A.Z.Y. 
Zac was born on Christmas Day, and his adoring mother (Danielle Proulx) believes that this endows him with extraordinary abilities. C.R.A.Z.Y. is a vibrant magic carpet trip of emotion and humor, topped with excellent acting, authentically 1970s production design, and terrific music.
15. Dead Ringers (1988)
David Cronenberg co-wrote and directed this 1988 thriller, which stars The Man in the Iron Mask and Justice League actor Jeremy Irons. The narrative weaves fact and fantasy together but ultimately devolves into pure Cronenbergian craziness. This is one of the nicest Canadian movies.
-official trailer of Dead Ringers 
The movie depicts two identical twin gynecologists as they deceive their superiors and eventually fall in love with the same woman. The two gynecologists are modeled after twin doctors Stewart and Cyril Marcus, who passed away in New York City just a few days apart and inexplicably. The majority of the narrative was taken from Bari Wood and Jack Geasland's fictional book Twins.
One of the coldest, most distant movies you'll ever see reached the TIFF list in both 2004 and 2015.
16. I've Heard the Mermaids Singing (1987)
Polly (Sheila McCarthy), an insecure optimist and gleefully silly photographer, is the protagonist of director Patricia Rozema's ground-breaking 1987 movie. The gallery manager, Gabrielle (Paule Baillargeon), quickly wins over rootless Polly, who now works as an assistant there.
However, Polly's rose-colored glasses begin to come off when Gabrielle's lover, Ann-Marie MacDonald, reveals some shocking information. In this wonderful comedy-drama, fantasy and skillful storytelling intertwine. One of my favorite Canadian movie characters is still Polly.
17. The Apprenticeship of Duddy Kravitz (1974)
Ted Kotcheff directs this adaptation of Mordecai Richler's novel about the tirelessly hustling Duddy Kravitz, which was a turning point in the then-emerging Canadian cinema industry as well as a critical and domestic box office success. Richard Dreyfuss provides a dynamic performance as a young Jewish child trying to purchase a piece of lakefront property in 1940s Montreal.
Richard Dreyfuss' character (Duddy Kravitz) lives in the shadow of his brother, Max (Jack Warden). His uncle Benjy (Joseph Wiseman) and his father support the latter in attending medical school. Duddy, who works at a luxury resort in Quebec's Laurentian Mountains, wants to buy and develop lakefront land to escape the poverty of his family. But Duddy's struggle to establish himself displays a ruthless desire to do whatever it takes to realize his dream.
18. Manufactured Landscapes (2006)
Manufactured Landscapes, the first of three documentaries directed by Jennifer Baichwal and based on the photographs of Edward Burtynsky, is as emotionally stirring as it is gorgeous. Burtynsky's photographs of industrial desolation and landfills possess a dreadful beauty. The message is clear: this is a dangerous legacy for humanity, especially for those living in the world's poorest areas. It was followed by the captivating films Watermark (2013) and Anthropocene: The Human Epoch (2018).
19. Eastern Promises (2007)
In the suspenseful criminal drama directed by David Cronenberg and set in London, Naomi Watts plays a midwife attempting to defend a newborn from the Russian Mafia. Although Vincent Cassel also stars as the deranged scion of a wealthy don, Viggo Mortensen is the star of Eastern Promises.
-official trailer of Eastern Promises
Viggo Mortensen's character Nikolai (ruthless and enigmatic) is connected to one of London's most hazardous crime families. He meets Anna (Naomi Watts), a midwife who has discovered potentially harmful information about the family, and she inspires him to devise a scheme of deceit, murder, and retaliation.
His body is covered in tattoos, representing his fidelity and position as the boss's reticent bodyguard and driver. All are on display in one notoriously frantic fight scene, when he is attacked in a Russian steam bath. You can feel every painful smack as his naked body slams into the floor.
20. One Week (2008)
The visual love letter to Canada by director Michael McGowan is the perfect answer at a time when we're all yearning for an epic road trip (sans exorbitant fuel prices). Ben (Joshua Jackson), who has just received a cancer diagnosis, is motivated by a Tim Hortons coffee cup to postpone treatment and embark on an impromptu motorcycling adventure from Toronto to Tofino. Ben discovers truths about himself, life, his thoughts on a relationship back home, and the people he meets along the way. His journey is more than just a travelogue. This is an authentically Canadian experience thanks to the breathtaking surroundings, all-Canadian soundtrack, and a cameo by the late Tragically Hip vocalist Gord Downie.
These are only a selective handful of the outstanding Canadian movies that have appeared throughout the past century. Even if Canadian films occasionally struggle to find an audience, because of excellent titles like these, Canadian stories are becoming more and more well-known. So make sure you watch one of the above mentioned movies.