Canada is a young country; some have made their mark on the world through their crafts, words, or just by their amazing selves.
There is no industry in where Canadian has not been featured. The country has become a favourite in movies, television shows, and music.
With that in mind, you probably have heard about Shani Twain, Avril Lavigne, and Ryan Gosling. These are some of the famous songwriters and actors living across different areas in Canada. Some of them are born in Edmonton Alberta while some Ontario and other areas.
In this article, I am going to discuss some of the famous Canadian celebrities who have achieved success in the world of the entertainment industry include.
1. Canadian Celebrities from British Columbia
The most popular Canadian celebrities are people from North Vancouver or Born in Vancouver, British Columbia, a province in Canada. Here is a list of some of the most famous Canadian stars.
1.1 Pamela Anderson
Pamela Anderson is a Canadian actress famous for her roles in the television series Bay Watch and as Bunny girl on Playboy Magazine's cover. The former Baywatch star was born on 1st July 1976 in Ladysmith, British Columbia, Canada.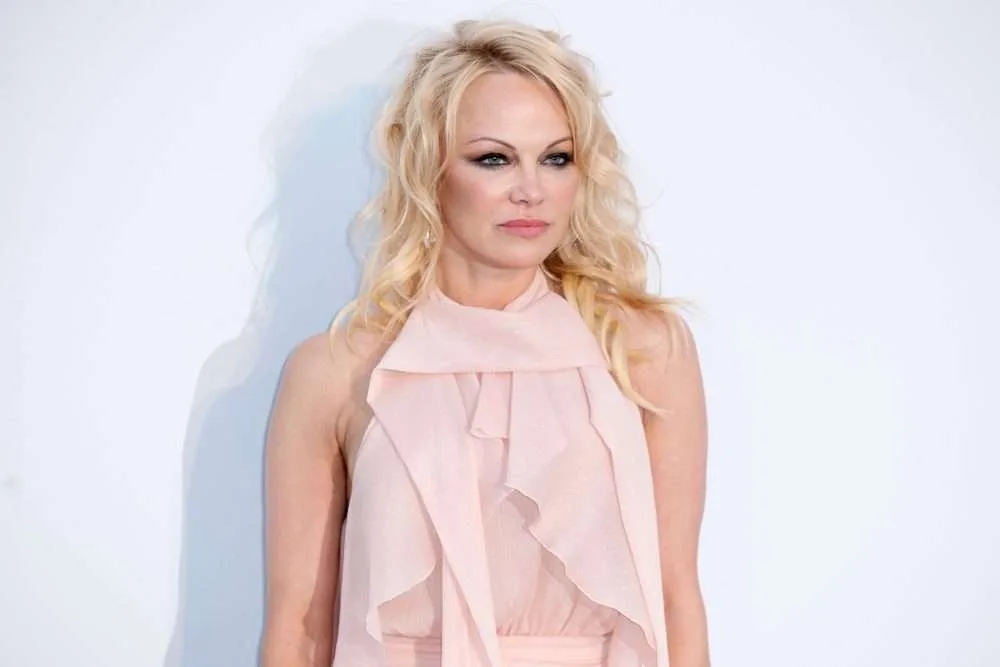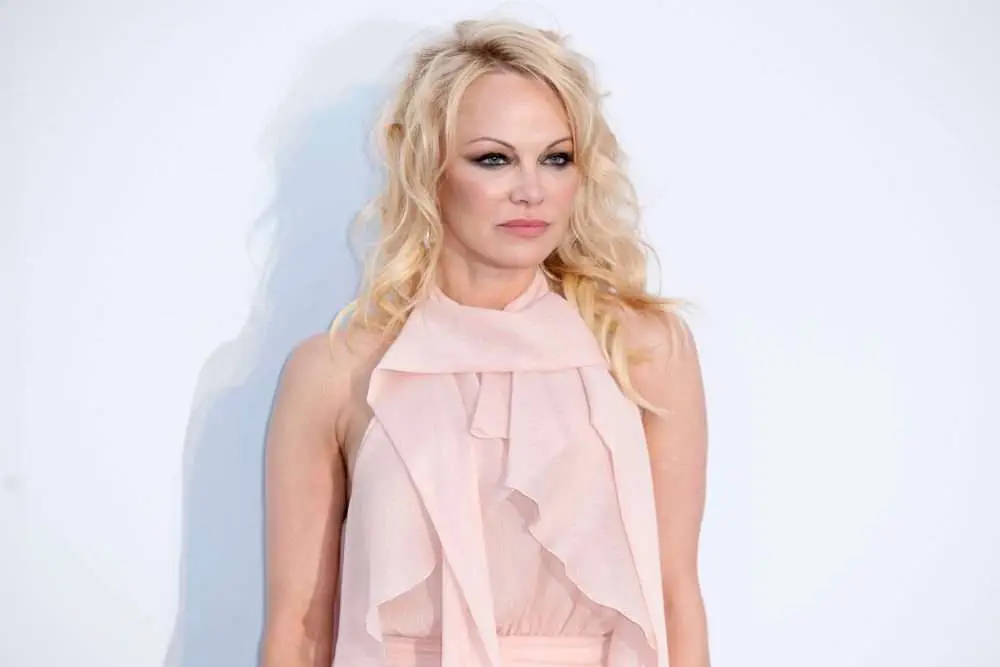 When she was young, she moved to Vancouver, British Columbia, and was raised with her younger brother Garry. She was an acrobat and gymnast, and she was also an athlete in high school. She worked as a waitress from 16 to 19 years of age.
One of the famous Canadian celebrities was first discovered by Labatt's Beer Company to be a Blue Zone girl, and later Play approached her. She gained fame from Playboy Magazine's cover and moved to Los Angeles, California, to pursue her acting career.
She made her acting debut in Home Improvement as Lisa and got attention from the public, which helped her to get the role in Bay Watch as C.J. Parker, the most viewed television series worldwide. Later she starred in the Big Screen project Raw Justice.
1.2 Ryan Reynolds
Ryan Reynold, a Canadian actor and famous Canadian celebrity, gained popularity for his role as Green Lantern in the Green Lantern movie series and Deadpool. He was born in Vancouver, British Columbia, Canada, on 23rd October 1976.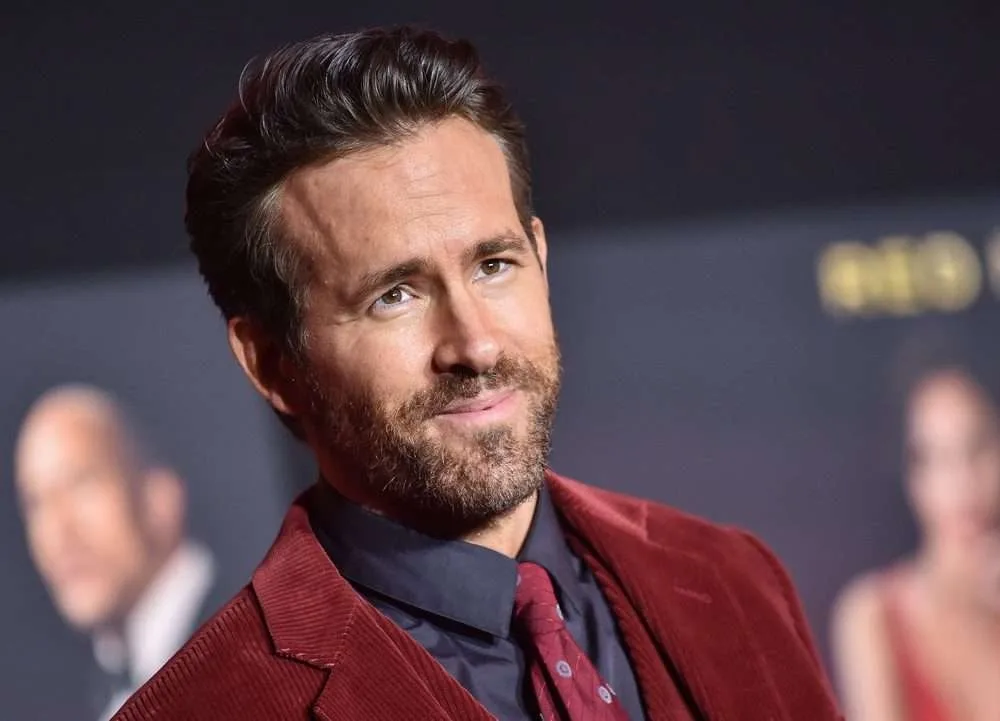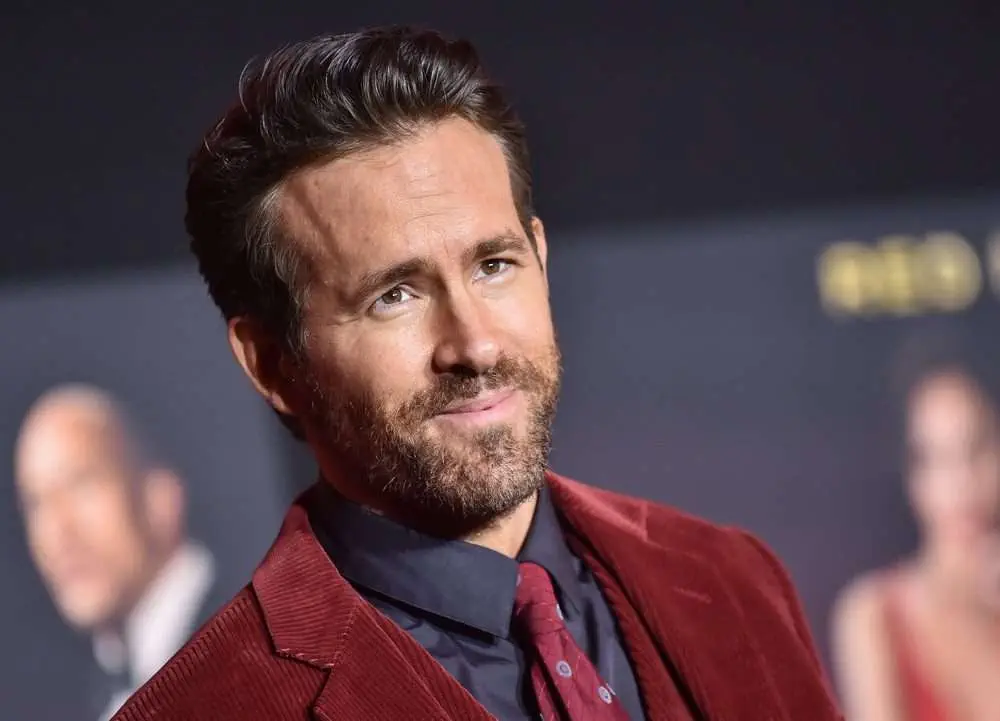 He was born in Irish Catholic Family as the youngest of four brothers. When he was 13 years old, he started his career as a lead character on Nickelodean's teen soap opera Hillside. One night with his friend and fellow Canadian actor, he flew to Los Angeles, California, for his acting career.
In 1997 he got the role as Berg in Two Guys, A Girl and a Pizza Place, reviled by critique. Still, later it gained success which helped him to get parts in films such as the remake of The Amityville, X-Men Origins: Wolverine, DC Comics' Green Lantern, and Marvel's Deadpool and Deadpool 2.
On 9th September 2012, he married his Green Lantern co-star Blake Lively and has three daughters.
1.3 Joshua Jackson
Joshua Jackson is a famous Canadian American actor and one of the favourite Canadian celebrities. He gained fame as Charlie Conway in the Disney Film Mighty Ducks. He was born in Vancouver, British Columbia, Canada, on 11th June 1978.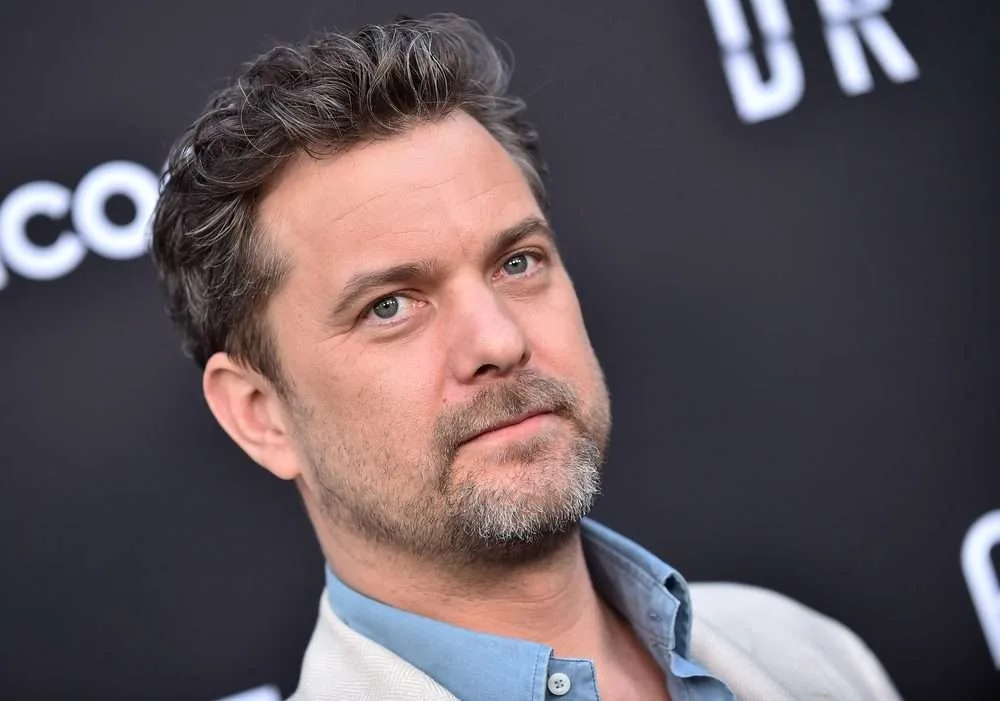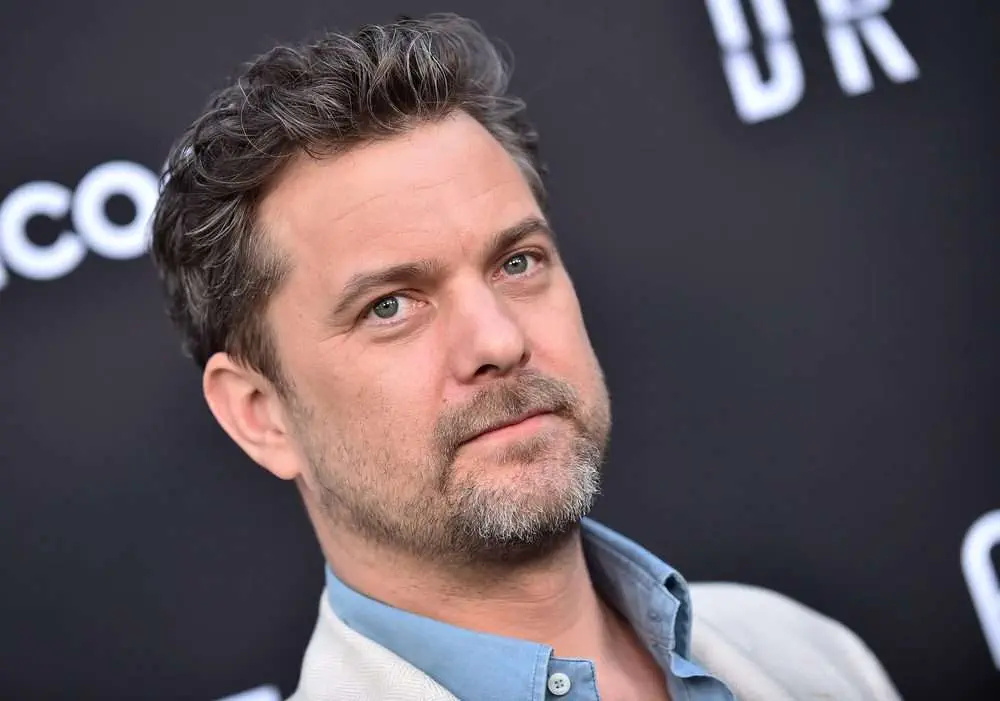 His mother was a casting director from Dublin, Ireland, and his father was from Texas. He was raised Catholic ande attended his high school with actor Ryan Reynolds from Vancouver. He started his acting career in 1991 with a small role in Crooked Heart.
After joining the William Morris agency, he landed his first major role in the movie The Mighty Ducks as Charlie Conway. Later, he appeared in the Tv series Dawson's Creek as Pacey Witter, where he got bigger projects.
He appeared in several movies, such as Cruel Intentions, The Skulls, and Shutter. In 2018 he started dating actress Jodie Turner-Smith, and he got married in December 2019 and had one daughter in April 2020.
2. Canadian Pop Star
Canada is a small country but has a great amount of talent in entertainment, especially music. From The Weeknd to Drake, Canada shares a great artist with the world. Here is a list of some popular Canadian pop singers and Canadian celebrities in music who have achieved huge success and cross genres.
2.1 Justin Bieber
Earning fame at 13 with his Debut teen album My World, Justin Bieber is representing London, ON, and Canada and has become part of the Teen Idol category. One of the famous Canadian celebrities was born on March 1st, 1994, in London, Ontario, Canada.
He taught himself how to play many instruments, such as guitar, piano, drums, and trumpet, and his mother started posting videos in which he was performing. He got attention from a talent agent who helped him to get an audition with Usher, and he signed his first record deal.
He released his first single One time, a huge success worldwide, and was certified as Platinum in Canada. He becomes the first artist to have seven songs in the top 10 of the Billboard Hot 100 chart from his debut album My World.
He won Grammy and American Music Awards, and his name was listed in the list of the top 10 most powerful celebrities in the world in Forbes Magazine. He becomes the world's best-selling artist. On 14th September 2018, he married Hailey Baldwin, an American Model and Television personality.
2.2 Leonard Cohen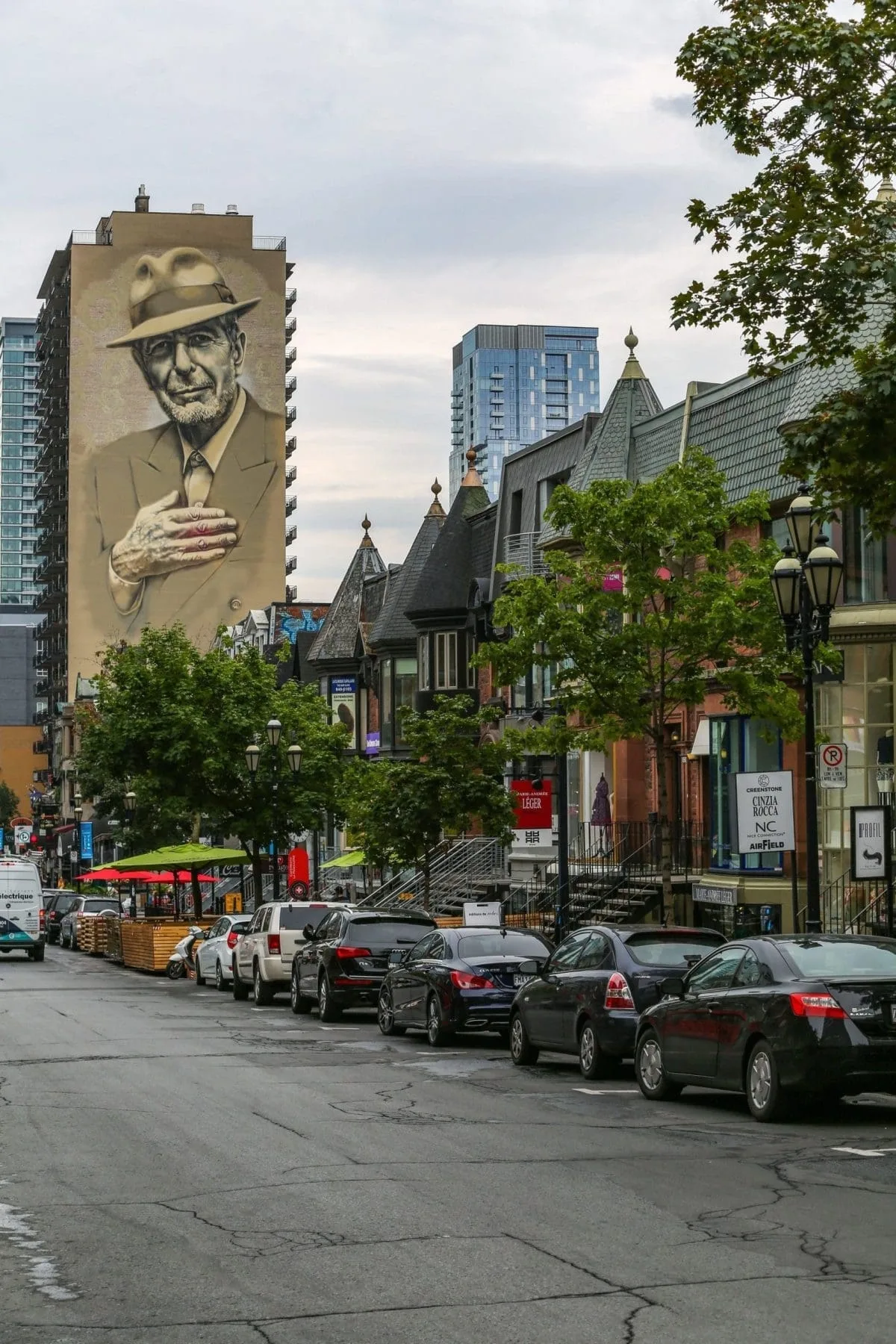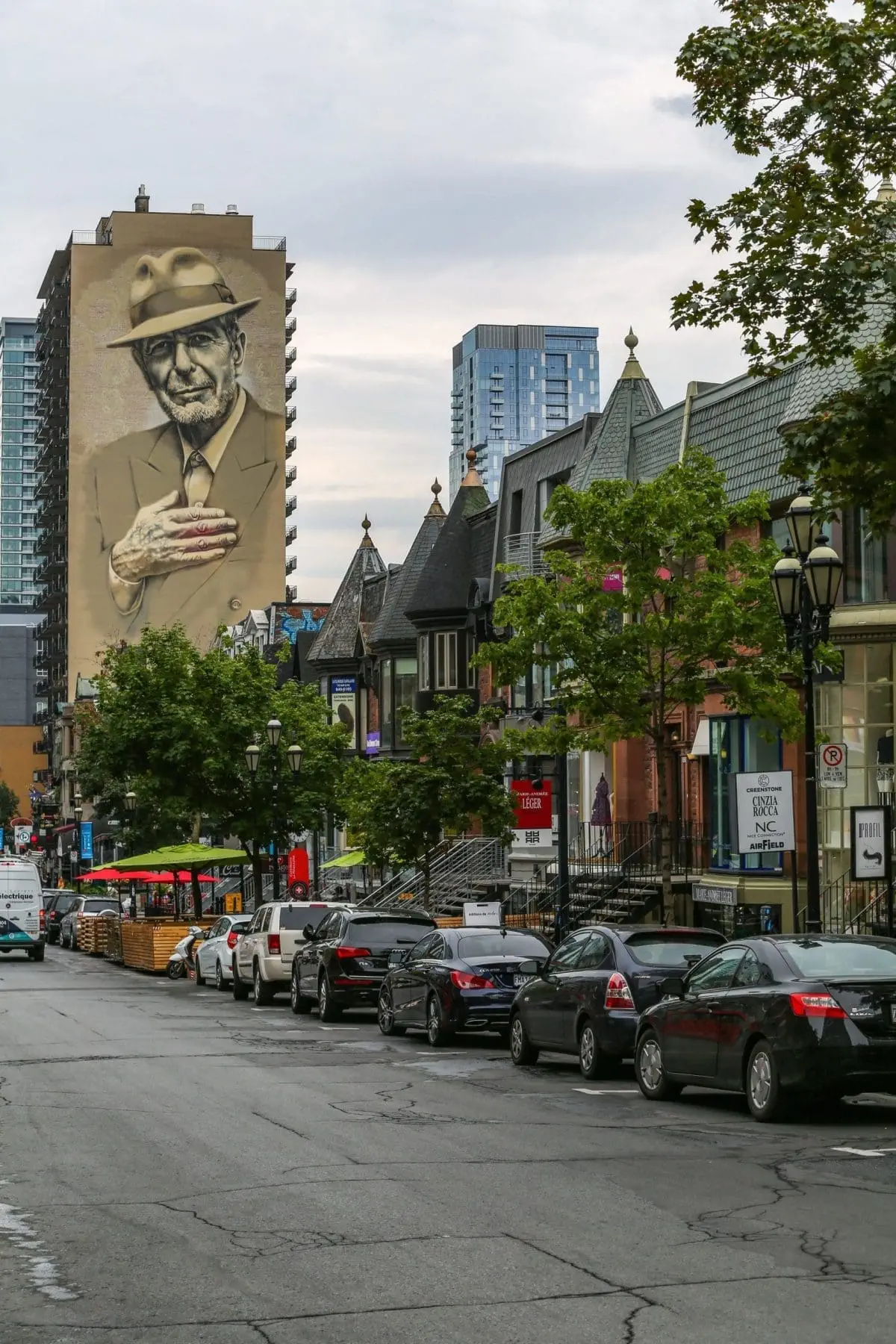 Leonard Norman Cohen was born in Montreal, Quebec City, Canada, on September 21st, 1934. He was a singer-songwriter, poet, novelist, and one of the famous Canadian celebrities, famous for his distinctive voice in 1970s pop music.
His music is famous for its amazing artistry on themes of sage, bohemian, and romantic style, making him popular as a pop singer. He explored the human condition; he always explores love, death, loss, and pain themes in his novel, music, and poetry.
For his outstanding work, he was honoured with several awards, such as a Companion of the Order of Canada, was installed into the Canadian Songwriters Hall of Fame, Canadian Music Hall of Fame, and US Songwriters Hall of Fame; he received a Grammy Lifetime Achievement Award, a Governor General's Performing Arts Award, eight Juno Awards. Glenn Gould Prize.
Leonard Cohen was born in a Jewish family and was a second child. His father was the co-founder of the Jewish Times and the first President of the Canadian Jewish Congress. Cohen had an interest in writing and poetry from a very young age, and when he was 15, he began playing guitar because of the influence of western music.
He started his career as a Poetry writer when his poetry was published in the literary magazine CIV/n. , Later, his first book of poetry, Let US Compare Mythologies, was released. In 1966 in 92nd Street YMHA, during poetry reading, he sang "The Strange Song," from where his music career started.
His poems and reading become popular, and other artists sing them. During that time, he performed in different cities. His famous song is Hallelujah, Dance Me to the End of Love, The Partisan, and many more.
In 2016 the multiple spine fractures with other ailments they suffered during his global tour restricted his mobility, and his last album was recorded at his home in Los Angeles.
On November 7th, 2016, he died at the age of 83 during his sleep because of Cancer which was revealed later by his manager; his last album, "You Want it Darker," get released after his death.
2.3 Shawn Mendes
Shawn Peter Raul Mendes is a famous Canadian singer, songwriter, and one of the most popular Canadian celebrities; born in Pickering, Ontario, Canada, on 8th August 1998. He is from a Portuguese and English family and has one sister.
He followed in the footsteps of famous pop singer Justin Bieber. He began posting cover videos of popular songs on the Vine app and YouTube in 2013ed, gaining popularity and followers within a few months.
When he was 14 years old, he gained 3 million followers on YouTube and the Vine app. He was famous for his six-second snipped rendition of popular songs. He learned how to play guitar by himself from watching videos.,ed
Because of his popularity, he caught the attention of American Talent manager Andrew Gertler. In May 2014, he signed with Island Records, and his first single, Life of Party, got released in June.
He was considered Unfailingly polite, charming, and gorgeous as the perfect pop star. With his first album, he became the youngest artist to debut on the Billboard charts. Later, his albums, such as Handwritten, Illuminate, Shawn Mendes, and Wonder, were hugely successful.
Shawn Mendes spoke about his anxiety-related mental health issue and became a brand ambassador for the Calm app. In 2013 he worked in the Animated film Underdogs as a voice actor before his music career started. In 2016 he started his acting career on CW's The 100.
He won numerous awards, including multiple American Music Awards, Billboards Live Music Award, BMI Pop Award, MTV Europe Music Award, E! People Choice Award and Grammy Nominations, among many other awards.
2.4 Carly Rae Jepsen
The Canadian pop music star was born in Mission, British Columbia, on 21st November 1985. Her parents and step-parents were self-professed music-theatre nerds.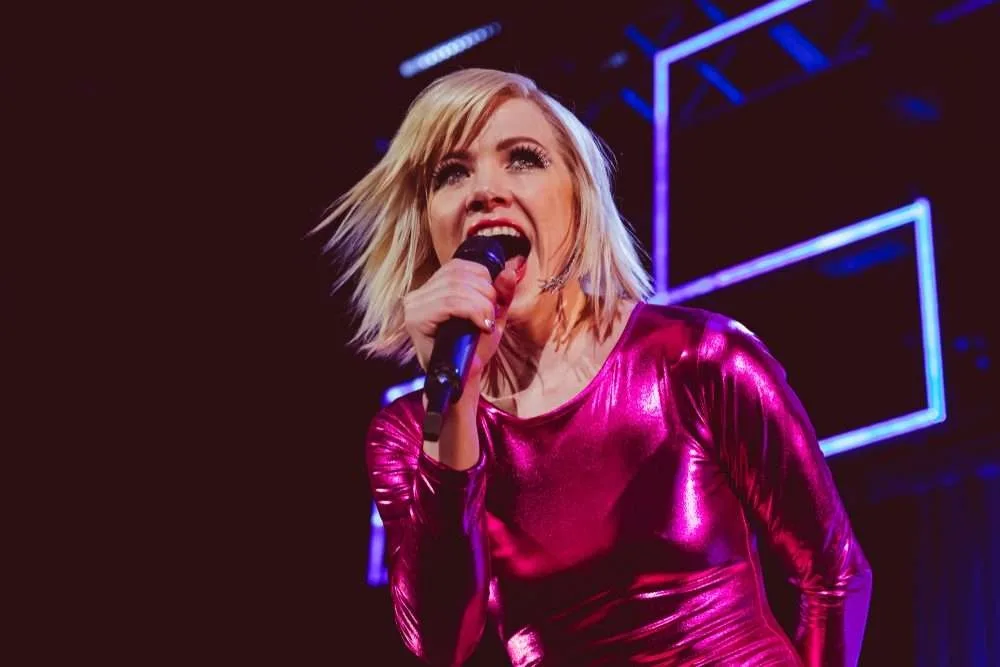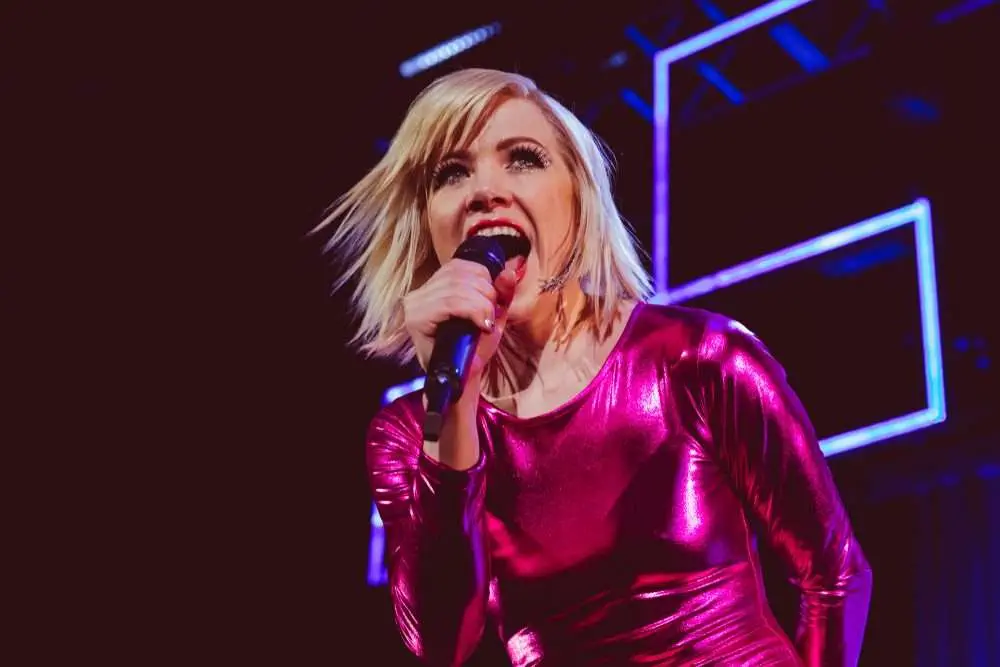 At 17, she got her first guitar, after which she attended the Canadian College of Performing Arts to become a Music teacher but got an interest in songwriting.
At that time, she used to work as a waitress, busking and used to perform in pubs when her teacher suggested auditioning for Canadian Idol, and she finished third place in the season.
With the other two singers, she went Canadian Idol tour and performed in 15 different cities across the country. Later, when she returned home, she signed with Simkin Artist Management and Dexter Management.
Her debut album, Tug of War, gained popularity as her New Artist of the year and Songwriter of the year at the Juno awards and Canadian Radio Music Award Song of the Year.
The most popular song, Call Me Maybe, was released on 20th September 2011 and steadily climbed to the Top Charts of the Canadian Music Chart. Canadian pop icon Justin Bieber tweeted about the song, which made it gain international attention.
Later, Carly Rae Jepsen signed a deal with Justin Bieber's manager, released the song "Curiosity" on Valentine's Day 2012, and released a song together, "Beautiful."
The song Call Me Maybe got worldwide recognition and was named popular song of the year by MTV, Billboard Music Award, American Music Award, Single of the Year in 2013, and two Grammy Nominations.
Her famous song I Like you went viral immediately after its release. The Music Video featured Tom Hanks and a Cameo by Justin Bieber.
2. Canadian Actors
Canadian actors and celebrities have worked in the Hollywood industry for a long time. Most of these actors are blessed with good looks and amazing talent. Undoubtedly some of them made their career in Hollywood very successful and very popular Canadian celebrities. Here are the most famous Canadian Actors.
2.1 William Shatner
William Shatner, a famous actor, director, author, and famous Canadian celebrity, is renowned for his role in the original series Star Trek as Captain Kirk. William Shatner was born on 22nd March 1931 in Montreal, Canada.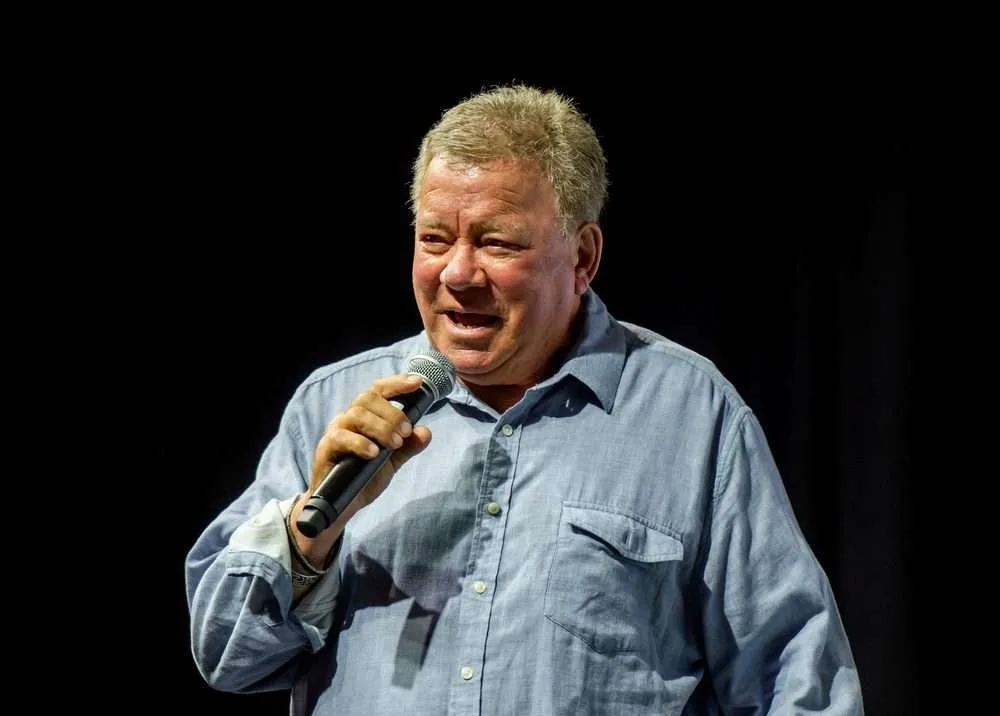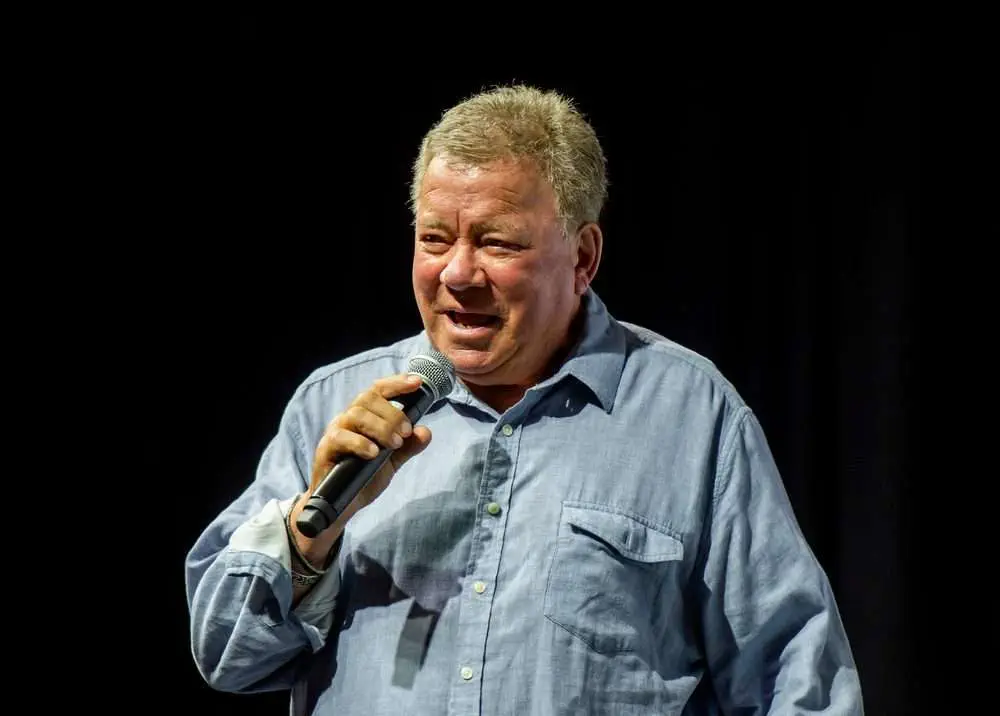 He started his career as a child star in the theatre when he was 6 years of age started his career in summer camp, and when he turned 12, he worked at Montreal Children's Theatre, where he played Tom Sawyer.
After graduation, he worked as a Business Manager at Mountain Playhouse, and later, he joined Canadian National Repertory Theatre in Ottawa. In 1954 he joined Stratford Festival as an actor and made his debut on Tamburlaine the Great.
For the Initial year of his career, he worked in Stratford Production's Broadway theatre shows such as The World of Suzie Wong and A Shot In The Dark. He started his film career with his debut movie, The Brothers Karamazov, as Alexi in 1957.
In 1962 he worked in the movie Stanley Kramer's Judgement at Nuremberg with an all-star cast, but over his career, he worked in television series. In 1966 he accepted the role of Captain James Tiberius Kirk in the Star Trek TV show, which made him a pop-culture icon.
The show earned lots of popularity drastically and made many sequels. In 1989 he wrote a storyline and directed one of the last films of Star Trek with original cast members. He led the episodes of other tv shows also, TJ Hooker and Third Rock from the Sun.
In the 1990s, he wrote a sci-fi novel "TekWar" which turned into a movie in 1994, and he worked as their executive producer and occasional star of the films. From 1989 to 1996, he hosted the series Rescue 911, and in 2008, he hosted a weekly show William Shatner's Raw Nerve.
Throughout his career, his honoured with numerous awards, such as the Gemini Award Nomination, and the ACTRA Montreal Performers Award of Excellence, He has 5 Nominations to the Academy of Science Fiction, Fantasy and Horror Films, USA, and he won the Banff Television Award for Excellence and the Emmy Awards.
In 2000 he was honoured with the Golden Globe Award, inducted onto Canada's Walk of Fame, and received The Lifetime Achievement Award from Banff World Television Festival. In 2011 he was honoured with Governor General's Performing Arts Award.
2.2 Keanu Reeves
Keanu Charles Reeves, a famous actor, and popular Canadian celebrity, were born in Beirut, Lebanon, on September 2, 1964. He arrived in Canada when he was five years old, his parents were English and American-born, but now he holds Canadian Citizenship.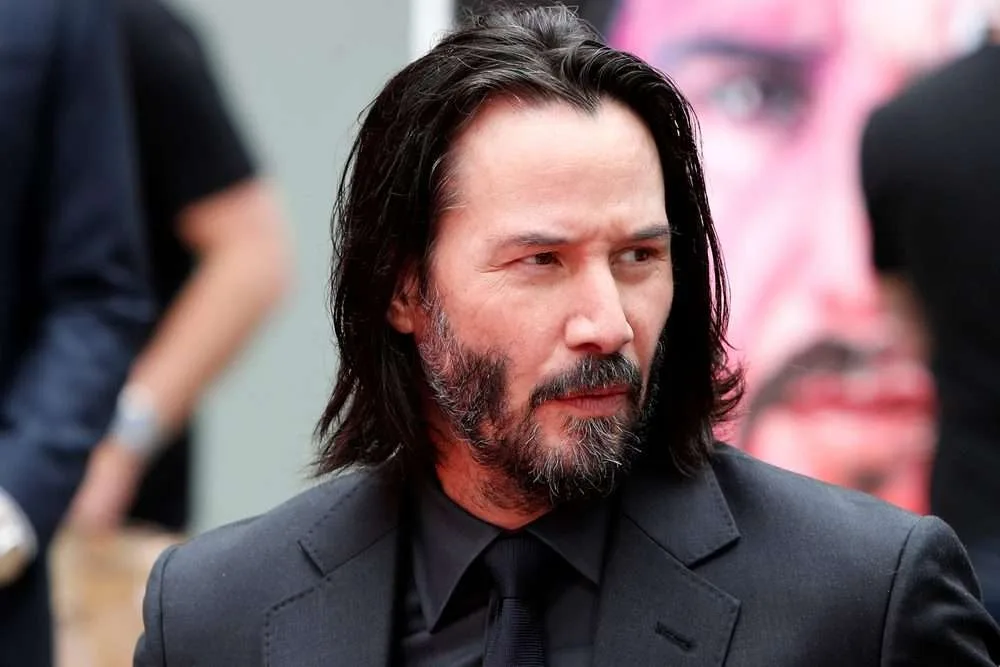 He always lacked interest in academics which might be because of his dyslexia, but he was excellent in hockey and wanted to play for Team Canada; he was once expelled from school because of his misbehaviour.
Reeves also had an interest in drama, and when he was 15 years old, he played Mercutio in the play Romeo and Juliet at Toronto's Leah Posluns Theatre. He also worked as Aaron's production assistant before dropping out of high school.
In the early year of his career, he worked in many stage productions, TV movies, and TV series. He also worked as a correspondent for the CBC youth series "Going Great" and played the character of a troubled teen in the NFB docudrama "One Step Away."
Later he moved to Los Angeles, and he quickly earned real roles in tv series where he worked in some major films and series such as Ted in Bill & Ted's Excellent Adventure, Parenthood, I Love You To Death, Point Break, My Own Private Idaho, Dracula, Little Buddha and some of them had major commercial success.
In 1999 he became a Box Office superstar by starring in the Science fiction movie The Matrix as Thomas Anderson or Neo. The film became a global hit because of its groundbreaking effects and tech theme. He also starred in the sequels of the movie in 2003.
After the success of The Matrix, Keanu Reeves starts working more on acting in movies and tv series. He made his directing debut with the drama Man of Tai Chi, and in 2013, he starred in the action thriller John Wick which became a success, and he made its sequel in 2017 and 2019.
His fourth part of the John Wick tv show is scheduled to release in 2022, and the last part of Matrix will be released in early 2022.
Keanu Reeves keeps his lifelines private. In 1991 he co-founded the rock band Dogstar, which also used to play bass guitar. It enjoyed some modest success, but in 2005 he left the band permanently.
In his career, he received numerous Awards and nominations, such as the MTV Movie Award for Most Desirable Male, MTV Award for Speed, and The Matrix. His work was recognized on the Hollywood and Canada Walk of Fame.
Keanu Reeves have both American and Canadian Citizenship.
2.3 Jim Carrey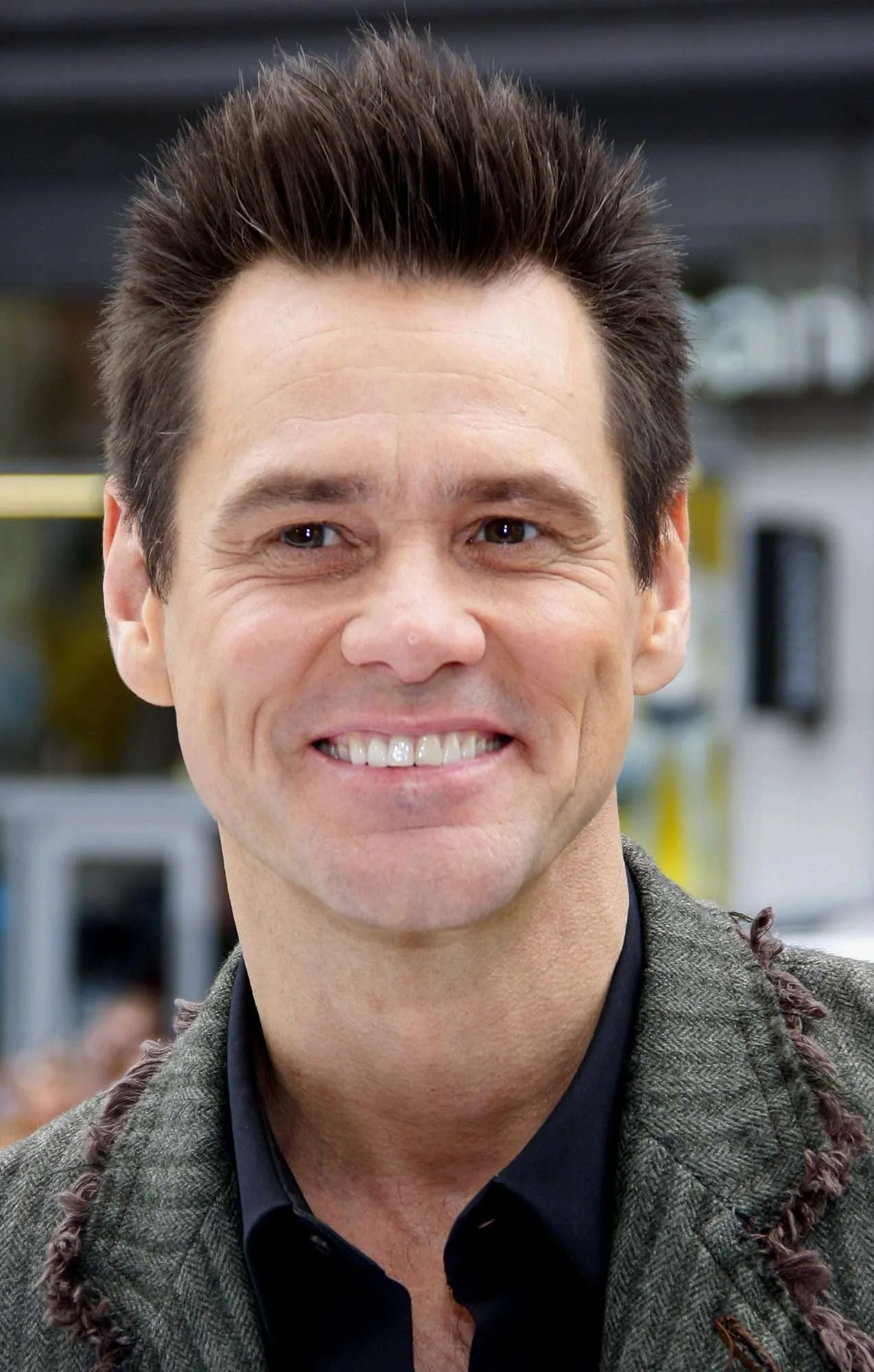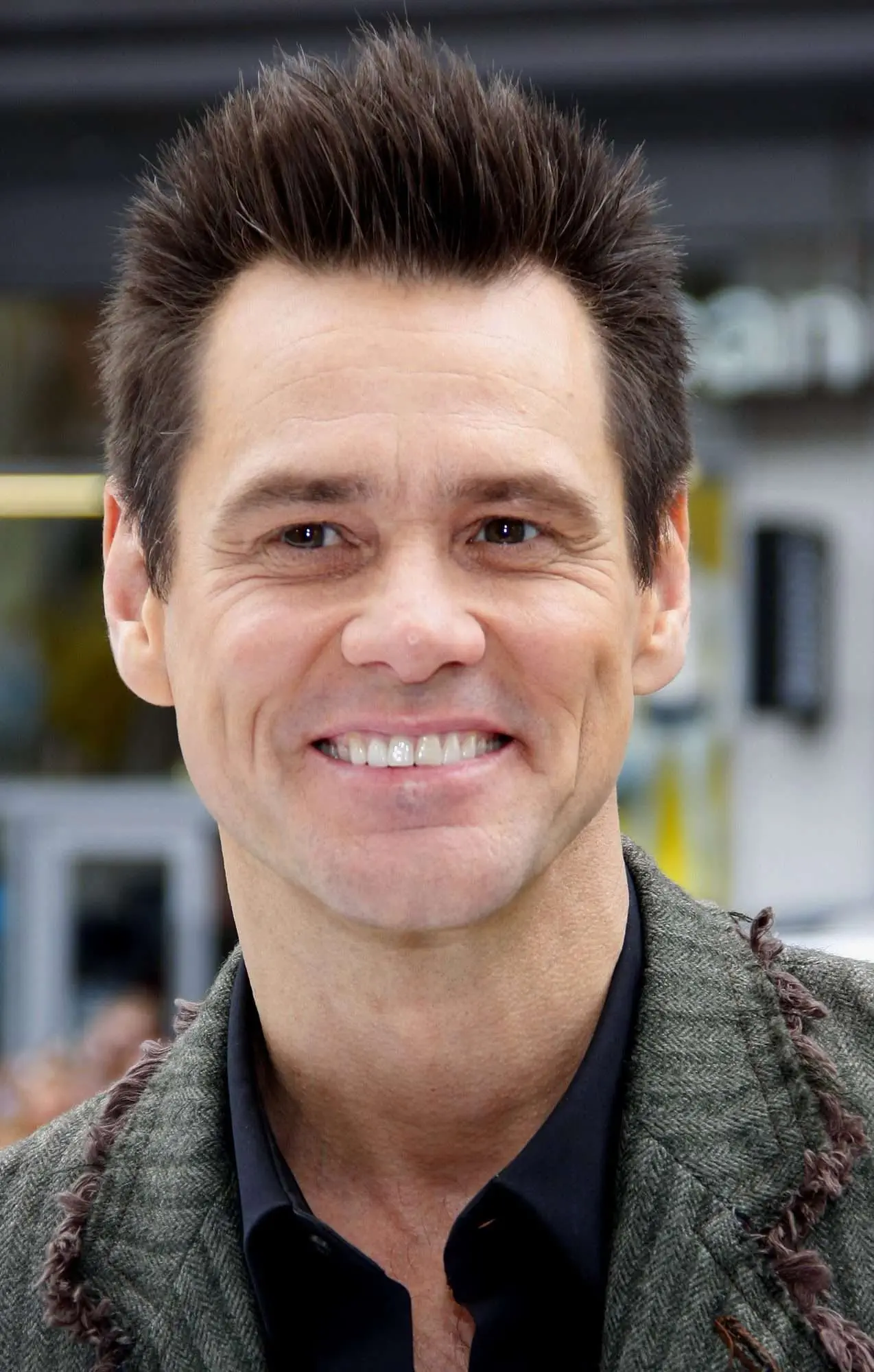 Jim Carrey, real name James Eugene Carrey was born on 17th January 1962 in Newmarket, Ontario, Canada. He is a famous Canadian comic actor and popular Canadian celebrity renowned for his movies The Mask and Liar Lair.
Jim Carrey started his career as a stand-up comedian at Yuk Yuk's Club in Toronto to help his family when they were facing financial problems. When he was 19, he moved to Los Angeles and worked as a stand-up comedian in television series.
Such as The Duck Factory and In Living Color, which also worked in movies. Initially, he used to have bit parts in movies, but in 1994, he appeared big movies such as The Mask, Dumb and Dumber, and Ace Ventura: Pet Detective.
The later year got, big projects made him appear on the Cover of Rolling Stone Magazine and Newsweek. He made several hits throughout his film career, such as Liar Lair and How the Grinch Stole Christmas, which became the biggest hit of his career.
In his career, he was honoured with many Awards, such as Golden Globes Award and MTV Movies Award, and he was inducted into Canada's Walk of Fame in 1998.
He was considered one of the most influential actors and famous people who worked in Hollywood Films.
2.4 Kiefer Sutherland
Kiefer Sutherland's full name is Kiefer William Frederick Dempsey George Rufus Sutherland, and one of the famous Canadian celebrities was born in Paddington, London, on December 21, 1966. He is the son of the famous Canadian actor Donald Sutherland who hails from Saint John, and his mother, Shirley Douglas.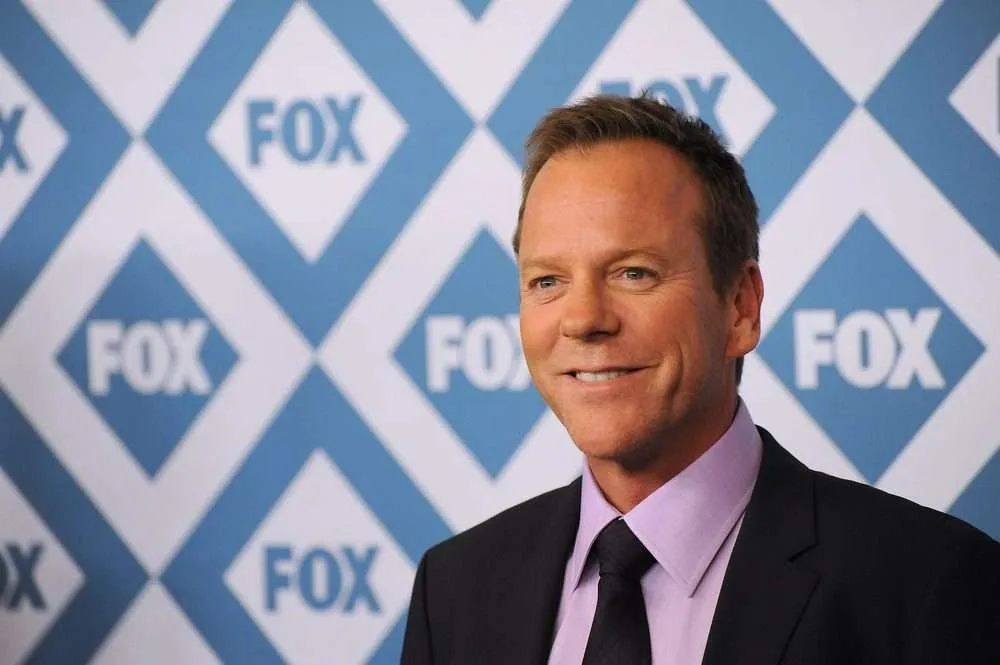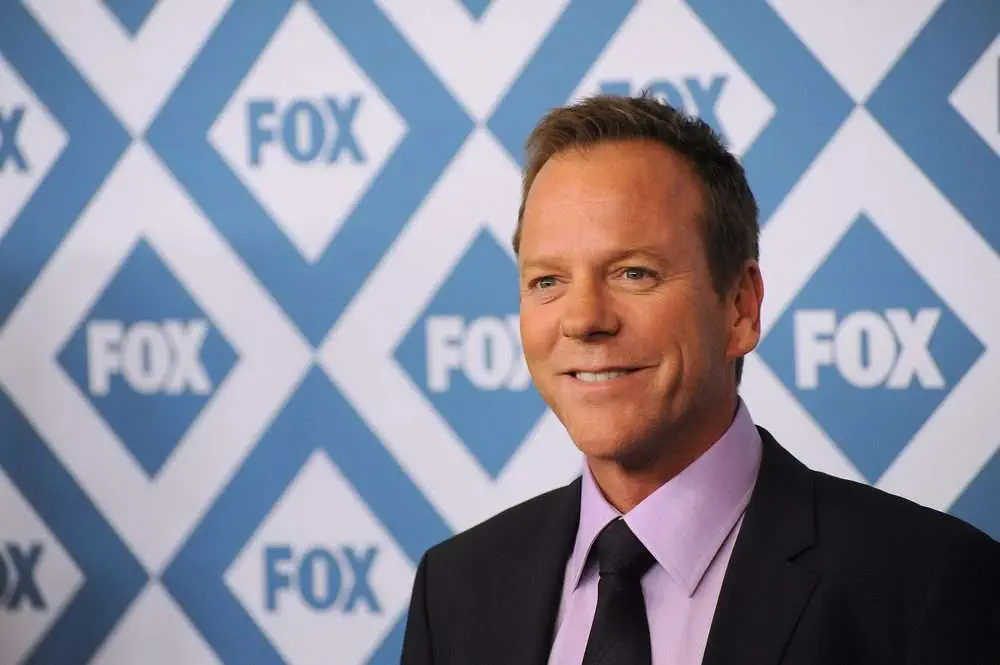 He was born in Toronto native and had a political connection with his maternal grandfather, a Scottish-born Canadian politician Tommy Douglas. He was a former premier of Fort Saskatchewan and was given credit for bringing Universal Health Care to Canada.
He is famous for starring in movies like Young Gun and The Three Musketeers. He started his film career he was 18 years of age with the movie The Bay Boy, which won the GENIE-AWARD, after which he had a successful career in film.
He projected in many successful projects, such as Stand by Me, his first Hollywood movie. Later he did films such as The Lost Boys, Promised Land, Young Gun, Renegades, The Three Musketeers, and many more.
In 1997 he became a Film director and television actor. One of his successful projects was the TV series 24, and he worked on its movie 24: Redemption. he earned great success with projects like Truth or Consequences and Woman Wanted.
In 2006 he lent his voice to the movies The Wild, Monster Vs. Alien, Marmaduke, and Melancholia.
He was honoured with Awards such as the Sweden TNT Award, inducted into Canada's Walk of Fame and Hollywood Walk of Fame, and honoured at Zurich Film Festival with the Lifetime Achievement Award.
2.5 Michael Cera
Michael Austin Cera is a famous Comic actor, Musician, and of favorite Canadian celebrity, born in Brampton, Ontario, Canada, on June 7th, 1988. He started his career at a very young age, in his first year of High School, in the Tim Horton commercial.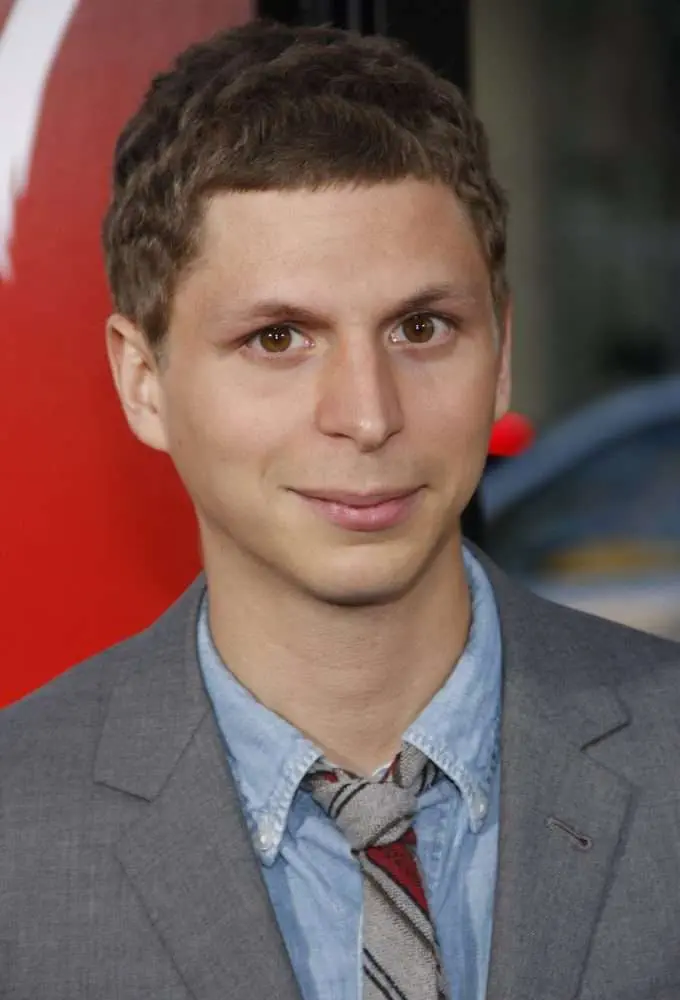 The Canadian actor Michael Cera is best known for his role in Arrested Development, and I was a Sixth Grade Alien. His first Tv movie was What Katy Did, a TV show I was a Sixth Grade Alien and Arrested Development.
His initial career was mostly around working in Tv shows. His Big screen appearance was in the movie Evan in Superbad, and he got a chance to work on another great project such as Juno, which was praised at a film festival, won lots of Awards, and won Grammy for its Soundtrack too.
Michael Cera was nominated and honoured with several Awards for his performances, such as Austin Film Critics Association Award and the Canadian Comedy Award.
3. Canadian Actresses
The country of Maple Syrup and Beverly Hills, filled with Canadian Heritage and Culture, has given its part in the Hollywood movie and tv industry with famous people and the most popular Canadian celebrities. Some famous, beautiful, and very talented actresses or female Canadian celebrities who made their name in Hollywood are listed below.
3.1 Rachel McAdams
Rachel McAdams is a famous Canadian actress and celebrity known for her roles in movies such as The Notebook, The Vow, The Time Traveler's Wife, Mean Girls, and many more.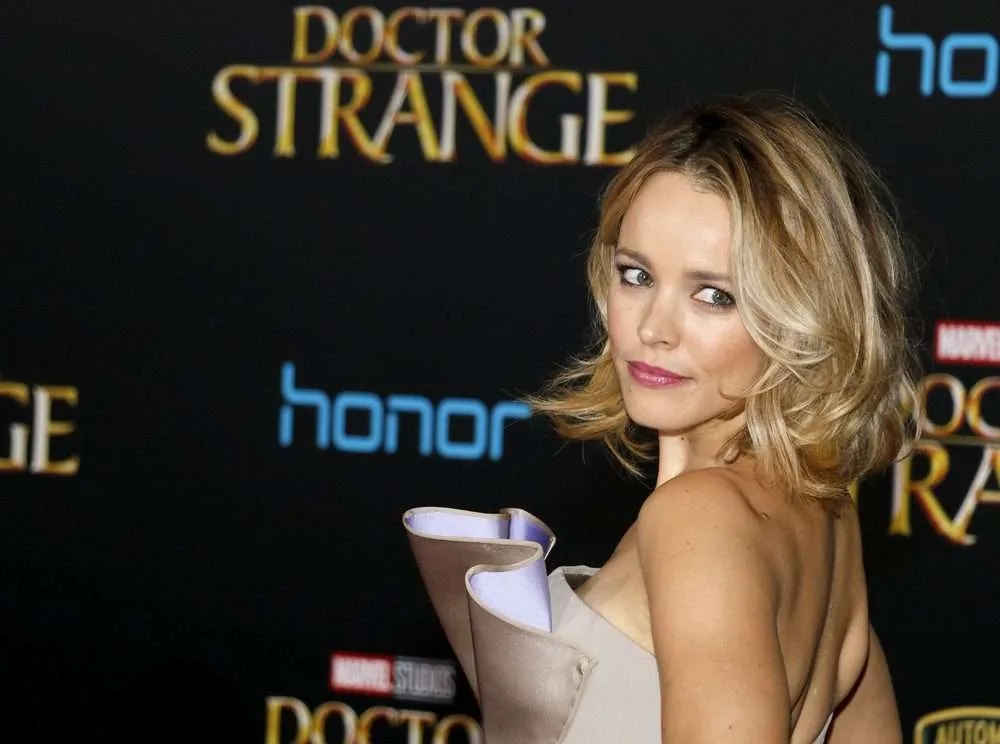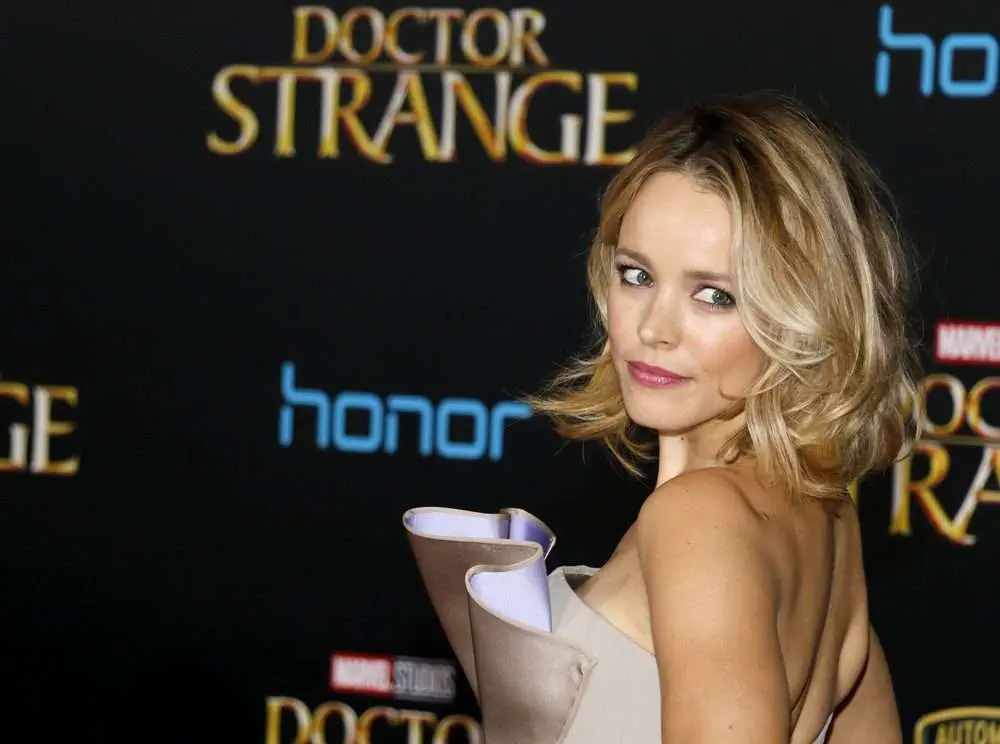 Rachel Anne McAdams was born in London, Ontario, Canada, on November 17th, 1978, and raised in St. Thomas, Ontario. She started her career at the tender age of 12 in a theatre in London.
She got an early opportunity from the tv show The Famous Jett Jackson and Earth: Final Conflict, in which she has a guest appearance, and later she made her film debut in the movie My Name is Tanion.
Her Hollywood debut happened in 2002 with the movie The Hot Chick, which was a teen comedy. In 2004 she achieved a great career breakthrough with the movie Mean Girls, where she played the character of the sadistic girl and worked on The Notebook, which made her a great success.
After these movies' success, she worked on several projects, such as Wedding Crashers, Red Eye, and The Family Stone. In 2006, she took a huge break from Hollywood and acting.
She made her return from the movie Married LifLifen which she plays the character of a 1940s Femme Fatale. She regains her popularity and success in Sherlock Holmes opposite Robert Downey Jr.
She also voices the character of the mother in the animated movie The Little Prince and later worked in the HBO Crime drama True Detective, worked in Aloha, and Spotlight.
Rachel McAdams was involved with several celebrities in her lifLifen 2016, she dated director and screenwriter James Linden which they kept secret, and in April 2018, she gave birth to a son.
In her career, she was honoured with several Awards and nominations. She was nominated for Oscar and Screen Actor Guild Awards, and Her movie has an Academy Award Nomination for Best Picture.
She is inducted into the St. Thomas Wall of Fame and Canada Walk of Fame. She won the Gemini Award, Best Kiss, Best Breakthrough Award, Female Star of the Year, Robert Altman Award, American Riviera Award, and many more.
3.2 Nina Dobrev
Nina Dobrev, her real name is Nikolina Konstantinova Dobrev, was born in Sofia, Bulgaria, on January 9, 1989. She is famous for her role in The Vampire Diaries and The Originals.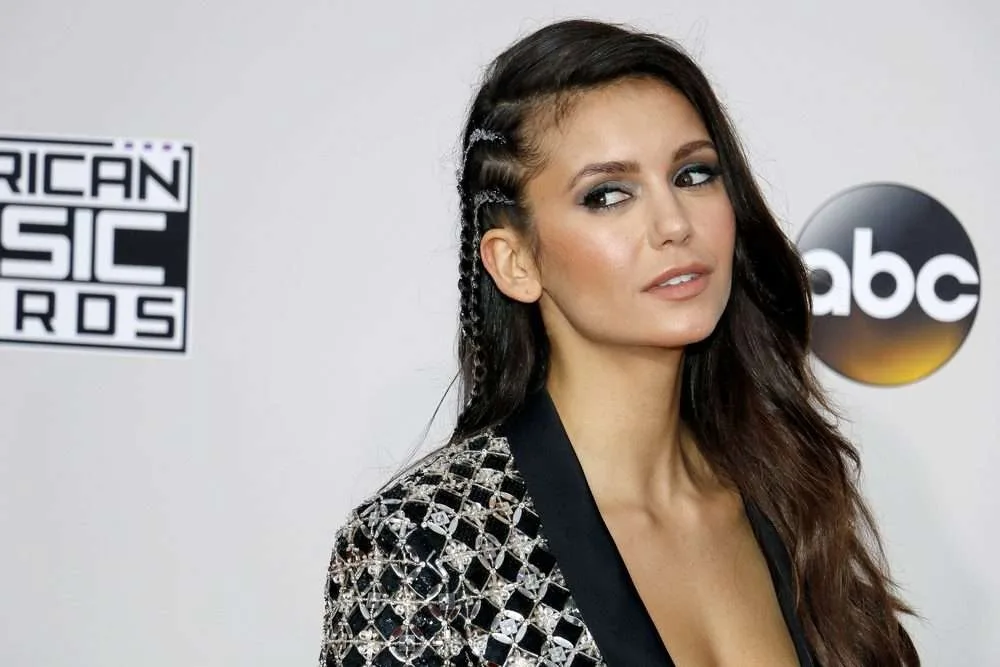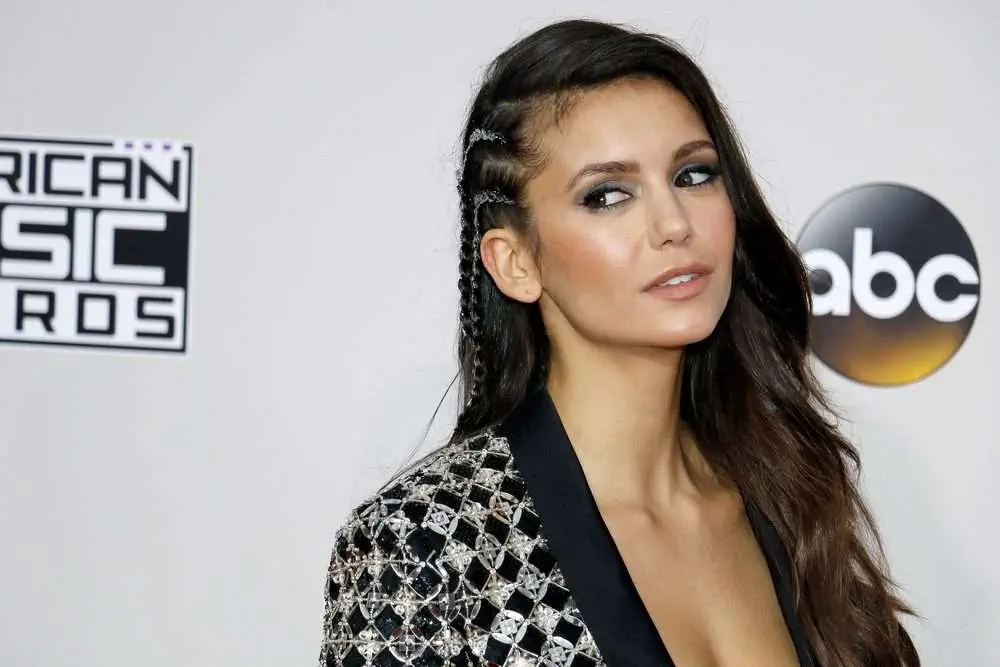 From childhood, she had a great interest in acting, music, dance, and gymnastics. She started her career as a Model and got auditions in movies and tv series. Her first feature film was Fugitive Pieces, from which she started her acting career.
She worked on several projects such as Away From Her, Degrassi: The Next Generation, in which she played a major role, and most popular, The Vampire Diaries, which ran for over eight seasons. She worked on other major projects like XXX: Return of Xander Cage, the most successful film.
She was raised with her older brother, and her cousin also works as a Model in Canada. She moved to Canada when she was an age of two years.
She is trained in Ballet, Jazz, and Gymnastics. Apart from acting, she has done other activities, such as representing Canada and competing internationally in Aesthetic Gymnastics.
3.1 Sandra Oh
Sandra Oh, her real name is Sandra Miju Oh, was born in Ottawa Suburb, Napean, Ontario, on July 20, 1971. The Canadian actress is well known for her role in Grey's Academy, Double Happiness, and Last Night.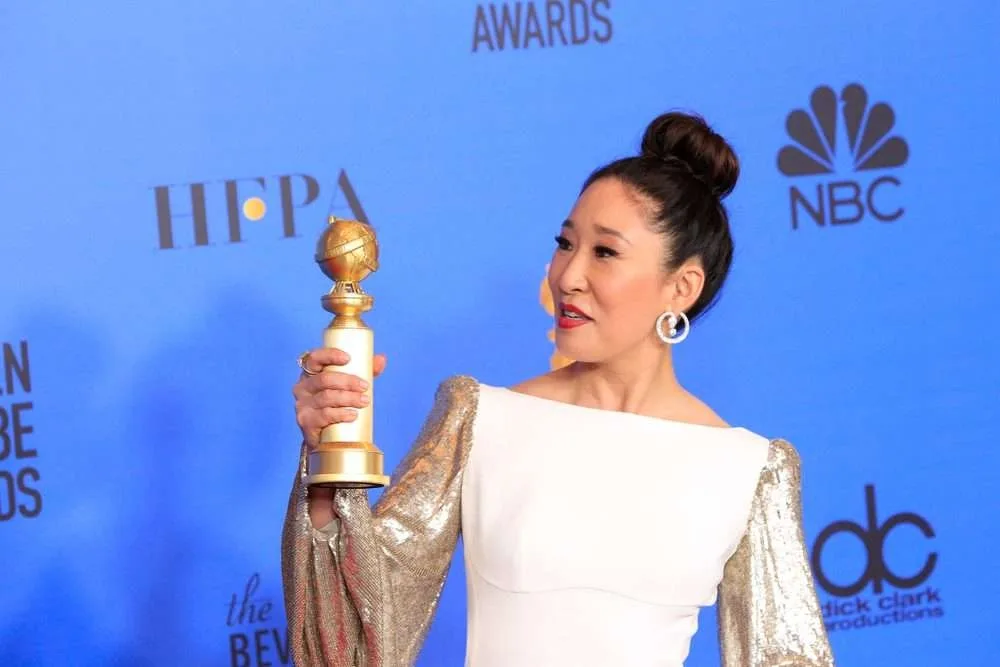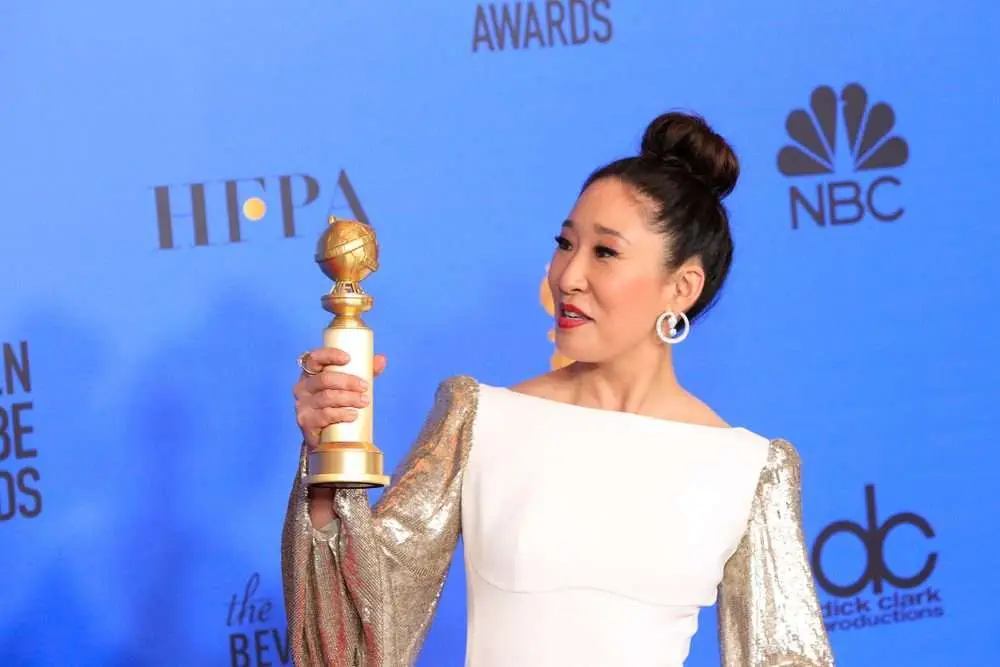 She has had a great interest in dancing from age four, and her acting career started very early. At the age of 15, she starts working in Plays, theatre, commercials, and television.
Her first break was the lead role in the movie The Dairy of Evelyn Lau, for which she was nominated as best actress in the Gemini Awards. Later the following year, she worked on the film Double Happiness which benefited her career.
In 1996 she debuted in Hollywood Industry with actor Rowan Atkinson in the movie Bean and Saturday night live. She worked in supporting roles in the movie Princess Diaries, Big Fat Liar, and Ful Frontal.
Her major career opportunity came in 2005 when she got the chance to work in Grey's Anatomy as Dr. Cristina Yang, which gained lots of popularity and was five-time nominated for Emmy awards for a supporting role.
Apart from acting, she has done voice acting in animated series such as American Dad, Phineas and Ferb, Peg & Cat, and Window Horses.
She was cast in BBC's American series " Killing Eve," which turned out to be the best work of her entire career and nominated for the Primetime Emmy award and won a Golden Globe and Screen Actor Guild Award.
Sandra Oh married director Alexandra Payne in 2003 but separated in 2007.
Closing Thought
Now, you will get enough information about Canadian celebrities and their successful journey. You get to know about successful Canadian actor through this list of Canadian celebrities.
As an Amazon Associate, Icy Canada earns from qualifying purchases.
[amazon_auto_links id="81298"]
The Icy Canada team strives to create content that matters. It's why our content is written by travel writers, authority experts, well-known authors, and niche experts. Our content is also periodically reviewed by expert authors for accuracy and trustworthiness.
As an Amazon Associate, Icy Canada earns from qualifying purchases. [amazon_auto_links id="81298"]