Looking for the best road trips in Ontario? You've come to the right place. This blog post will share 20 of the best road trips in Ontario. Whether you're looking for a scenic drive or an adventurous journey, there's something for everyone. So buckle up, and let's hit the open road!
Following are the location for road trips in Ontario:
1. The Niagara Peninsula
The Niagara Peninsula is one of the most popular road trips in Ontario. And for a good reason! The Niagara region is home to some of the most stunning scenery in the province.
From the world-famous Niagara Falls to the picturesque vineyards of Niagara-on-the-Lake, there's no shortage of things to see and do. And if you're looking for a little adventure, you can always take a detour to Niagara's world-class amusement parks.
If you're visiting during the fall (October to November), stop at one of the many apple farms to pick apples and stroll through the farms to view the beautiful colorful leaves.
You can't visit the Niagara Peninsula without checking out the famous wineries. The region is home to some of the most well-known Ontario vintners, and you can visit many vineyards for tours and tastings.
 2. The Bruce Peninsula
The Bruce Peninsula is a beautiful area for road trips in Ontario. It has many attractions, such as the Bruce Trail, Georgian Bay, and many other things to see and do. Because of this, I want to let people know about it and how good it is for traveling.
The most famous attraction in the region is the Bruce Trail which spans over 400 km from end to end. The trail was created so people could enjoy hiking from one end of the peninsula to another without traveling on a road or highway.
There are several sections of the trail, including for hikers, cyclists, and cross-country skiers. There are also many camping areas along it where people can spend time away from their everyday lives and relax in nature.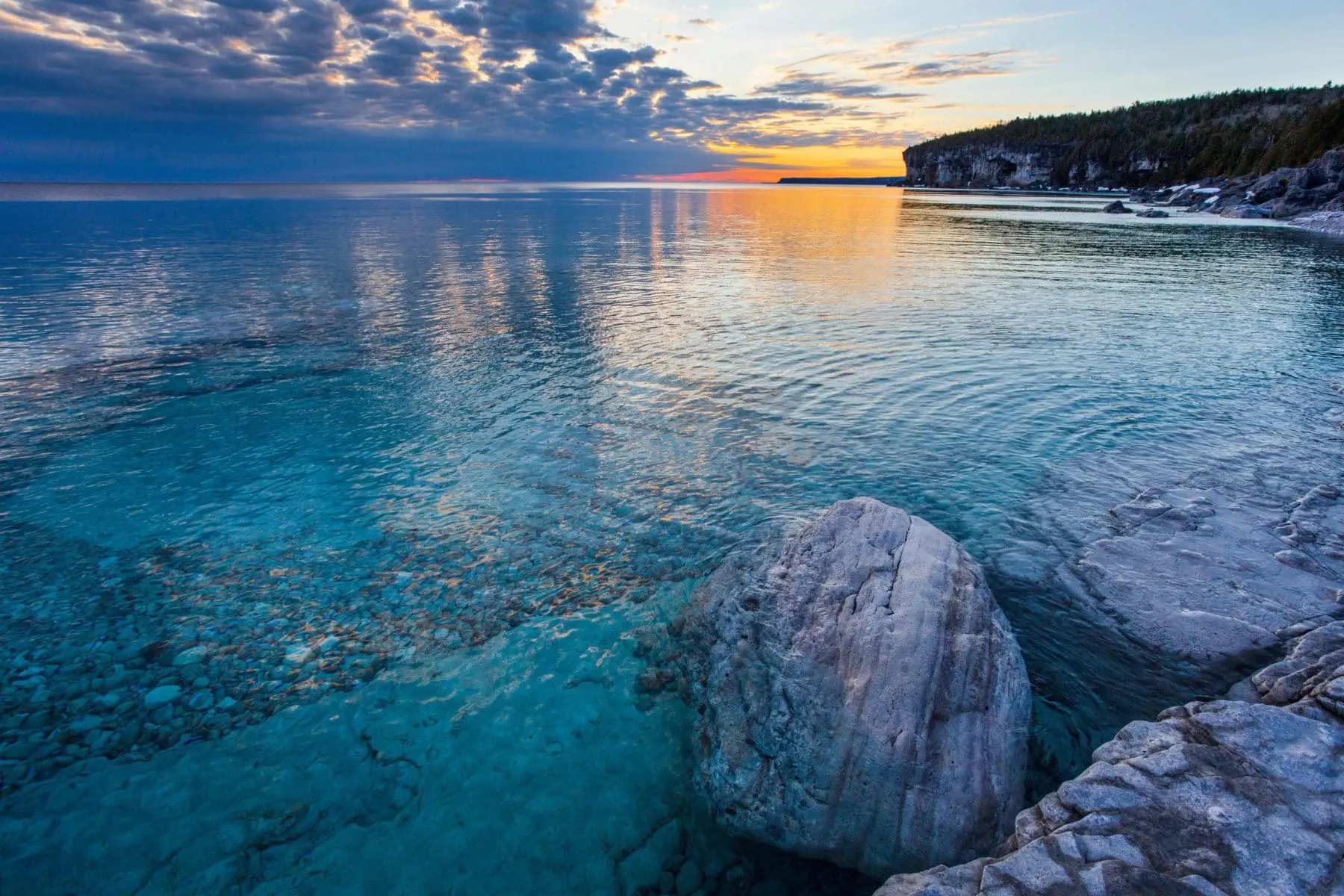 3. Algonquin Provincial Park
Algonquin Provincial Park is a wonderful place to visit. One can easily destine their road trips in Ontario to Algonquin Provincial Park. It is located in the southern part of Ontario and is known for its beautiful lakes, rivers, and forests. The park also has many recreational facilities, such as campgrounds and trails for hiking, biking, and skiing.
Algonquin Provincial Park is great for camping because hundreds of campsites are available year-round. The campsites are different sizes so you can choose one according to your needs. There are also many cabins that you can rent when you want to stay overnight or even longer periods while having fun at the park with your family or friends.
 4. The Thousand Islands
The Thousand Islands is a chain of lakes and islands in southern Ontario on the north shore of Lake Erie. It is about 25 km west of Chatham County, Ontario, Canada.
The Thousand Islands stretch from the United  It is located about 25 km west of Chatham, Ontario.SAes border, east to Chatham and southwest to Tilbury Point. They are made up of nearly 1,000 islands and lakes once covered with forests, and swamps are named for their number (thousand) rather than their size or relative importance.
They are a popular tourist destination with many beaches, parks, and villages. The region also has several marinas that provide access to recreational activities such as boating, fishing, and water sports. It's a must-visit if you are planning road trips in Ontario.
 5. Prince Edward County
Prince Edward County is one of Canada's most beautiful places to visit. The county has a lot of natural beauty and also a lot of historical sites. The people of this area are very friendly and welcoming. It is a great place to enjoy nature, and it also has some good food places in it.
The county was founded in 1703 by James Murray, who later became the first Earl of Dunmore. He received the land from King George II as compensation for his help in capturing rebellious Scottish settlers during the Seven Years' War. Before his time, the region had been populated by several First Nations tribes, including thseveralnd Algonquin nations.
The county is primarily known for its natural beauty but also has some historical sites that are worth visiting, like Fort Edward National Historic Site (Fort Edward), Queen Victoria Market (Victoria), and Hagerman House Museum (Hagerman).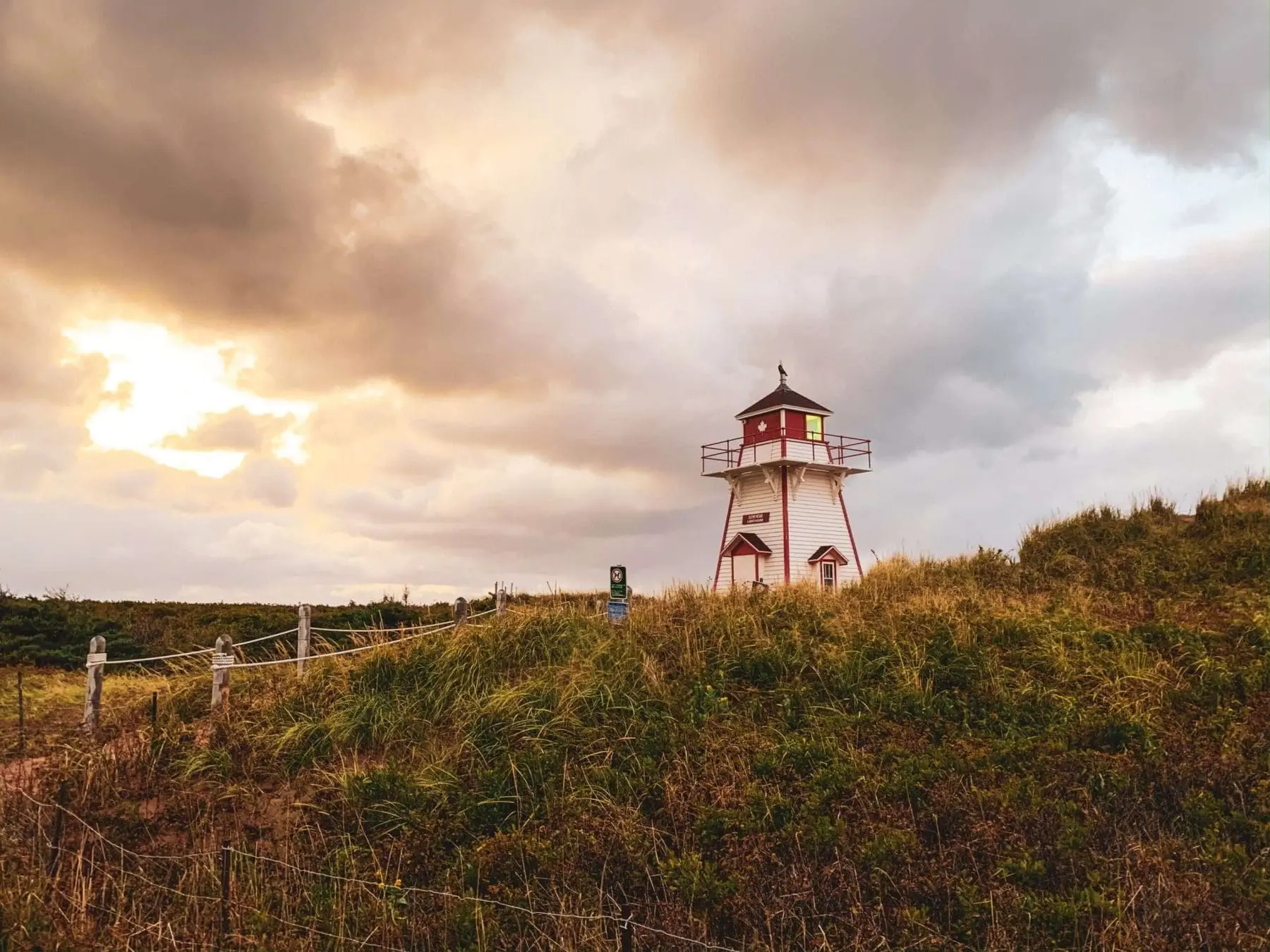 6. The Blue Mountains
The Blue Mountains are the most visited area in New South Wales. It is a beautiful place to visit and has many things to offer. This article will give information about the Blue Mountains and its good for traveling.
The first thing you should place is that located on Sydney's South Coast, which means that you can go there easily by train or bus. There are many things to do in this area, such as camping, hiking, and swimming.
When you go to the Blue Mountains, you will see some beautiful views of the mountains and valleys around Sydney. There are many attractions there, like Wentworth Falls and Katoomba Falls, which are very interesting places to visit
 7. The Niagara River
The Niagara River is one of the most beautiful places in the world. It is a 100-mile-long river that flows through three states: New York, Ontario, and Quebec.
The Great Lakes and its tributaries created the Niagara River. Many people use the Niagara River for travel purposes, such as family vacations and business trips.
The Niagara River is also very popular among tourists because it has many sites to see. There are many hotels on its banks where tourists can visit Niagara Falls.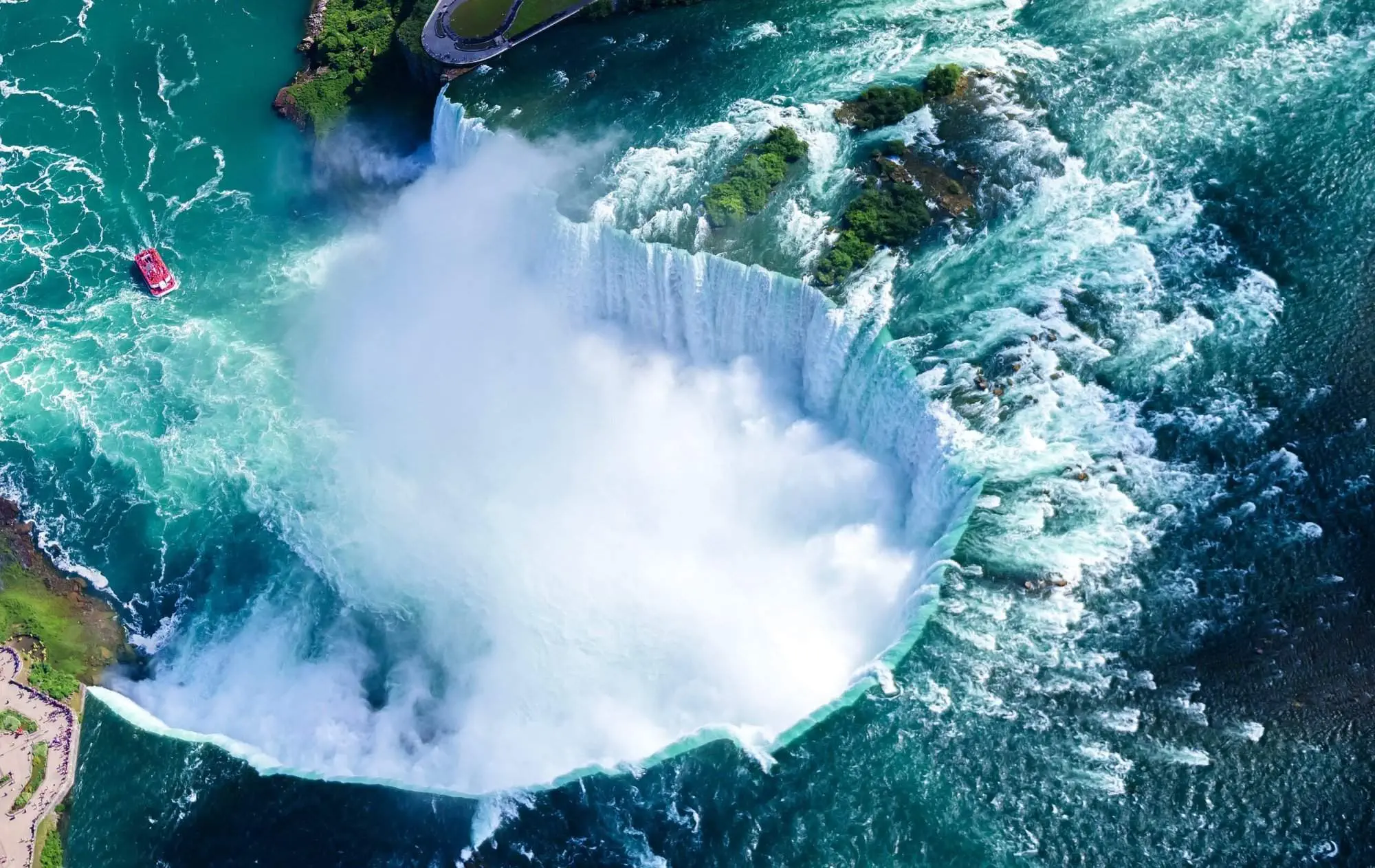 8. The Madawaska Highlands
The Madawaska Highlands is a vast region of the Canadian Shield located in northern New Brunswick and southern Quebec. The region is characterized by many lakes, rivers, streams, and habitats for many fish species, amphibians, and birds.
The Madawaska Highlands was once part of New Brunswick. They were named after the Mi'kmaq word meaning "land of plenty," but they were also known as the "Isle aux C, "ards" (Isle of Ducks) because it was used as a nesting area by ducks.
 9. The Parry Sound Panorama
The Parry Sound Panorama is a new attraction that opened in the summer of 2015.
The Parry Sound Panorama is located at the Stroud Waterfront and features a 20-foot-tall panoramic photo taken by an unmanned drone. The image spans over 25 kilometers, taking in Georgian Bay and Lake Superior views.
The Panorama was created by photographer John Dickson who spent two years photographing the area for this project. He took over 3,000 photos above and below the water level to create this wondrous view of our world.
 10. The Algoma Hifantastic
The Algoma Highlands is a region in Ontario, Canada. The area is approximately 2,700 square kilometers (1,000 mi2) and is located in the Akilometersrict of Northern Ontario.
The region includes portions of the Algoma District municipalities of Cloyne, Cochrane, Hearst, Kapuskasing, and Temagami.
The mountainous terrain feature,s large lakes and rivers, as well as numerous lakeshores and bays. The area is known for its natural beauty, including hiking trails and scenic drives.
 11. Tobermory
Tobermory is a small town located on the west coast of Scotland. It is a popular tourist destination for its beautiful beaches, which are also very popular for surfing. The Tobermory Distillery was founded in 1845 and is one of Scotland's most well-known whisky distilleries. It's a must if you are willing for road trips in Ontario.
Macduff's had operated the distillery since 2008, when Diageo bought it. The company sells its products under the brand name Chivas Regal. It has been producing whisky since 1812 and produces around 7 million liters annually.
The Tobermory distillery is located near the village of Tobermory (Scottish Gaelic: Tobermory) in Argyllshire, Scotland. The distillery has two stills, one for malted barley and one for unmalted barley. The distillery occupies an area of 2 ha (52 acres), with an annual capacity of 7 million liters (1 bbl).
 12. The Georgian Bay Islands
The Georgian Bay Islands are a group of islands in the Great Lakes of central Ontario. The islands are located about 160 km (100 mi) east of Toronto and about 120 km (75 mi) west of Sarnia.
The group consists of four main islands: Manitoulin Island, Little Manitoulin Island, South Manitoulin Island, and North Manitoulin Island. The latter three are part of the Manitoulin District Municipality; however, they are not part of the Township Municipality of Whitchurch–Stouffville that surrounds them.
 13. Muskoka Lakes
Muskoka Lakes is a very popular tourist destination for road trips in Ontario. It is located in the Muskoka Region near the Town of Gravenhurst. A lot of people visit this place every year because they have a lot of things to see and do there.
If you plan to visit this place, you should know some interesting facts about Muskoka Lakes. The first thing you need to know about Muskoka Lakes is that it has been around for more than 200 years.
It was founded in 1816 by Colonel John Graves Simcoe, an officer in the British Army. The name Muskoka comes from the name of Lake Rosseau, which means "cloudy lake" in French. This lake was named after an explorer named Captain Jacques Cartier, who explored this area during his journey to Canada in 1535 along with Samuel de Champlain and others.
Another interesting fact about this lake is its beautiful view from its depth of 1 km². You will enjoy watching your favorite television shows or movies while spending time here at Muskoka Lakes!
 14. The Ottawa Valley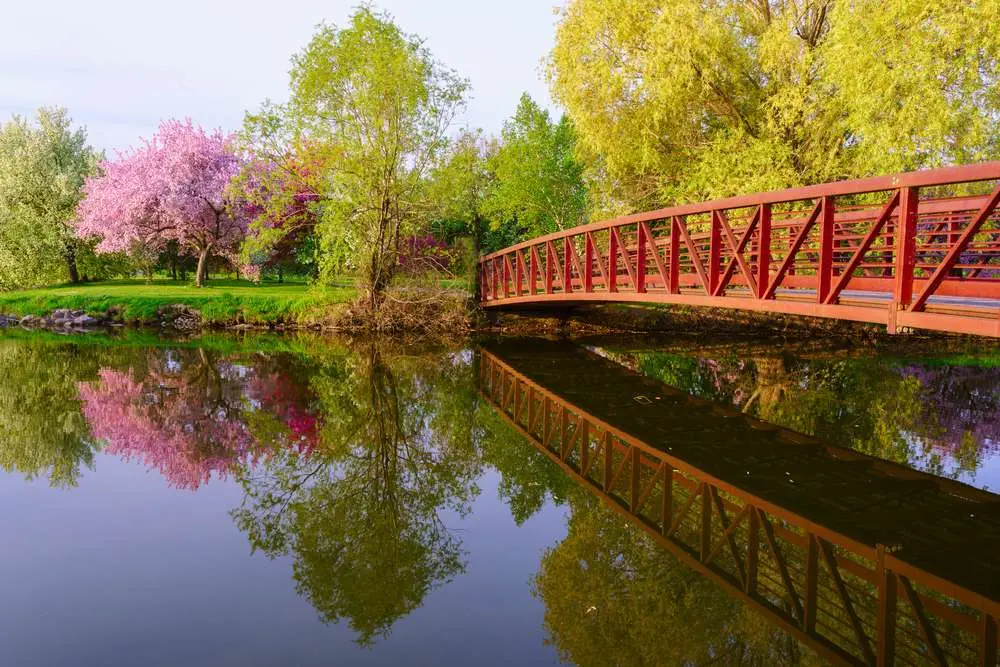 Guoqiang Xue on Shutterstock
The Valley is a great place to travel to in Canada. Many beautiful places include the Rideau Canal, Parliament Hill, and the National Gallery of Canada.
The Ottawa River flows through the valley and has many other things to see. It is also home to the National Gallery of Canada, which has over 60,000 pieces of art from around the world, and it's free for everyone to see.
There are many different kinds of trees in this area, and many animals, such as squirrels, rabbits, and deer, are all around. Plenty of birds can also be seen flying around, searching for food, or enjoying life.
The Oenjoying life is just beautiful scenery; it also offers adventure because many hiking trails go through its hillsides showing off some amazing views along the way!
 15. The Kawarthas
The Kawarthas are a chain of wooded lakes and hills that runs north-south along the Trent-Severn Waterway between Lake Ontario and Lake Huron.
The region is also known as simply "The Great Lakes," but to the locals, it's just The Kawarthas. This is an interesting spot for one planning road trips in Ontario. The region was named after the first European settler, William Claus, who arrived in 1670 and built a log cabin on the shores of Port Credit near Toronto.
According to the Encyclopedia of Canada, "In 1835, a group from New York State established Kawartha Village along Port Credit's shoreline." This settlement grew into St. Catharines, home to about 120,000 people today.
Port Credit is a popular destination for travelers who want to experience nature in its rawest form. There's plenty of camping available in the area.
If you're looking for an even more remote experience, you can make your way to one of several campgrounds in the area, such as Camp Kawartha or Camp Garibaldi.
 16., Flowerpot island
Flower pot island is a new tourist destination with people visiting a small island in northern Ontario, Canada. On the island, stoves, pavement, and flower pots are considered self-sufficient.
Flowerpot Island is just the pure imagination of a local artist who was an engineer obsessed with flower pots. He came up with this place as a refuge for his soulful thoughts.
Something about this place in Flowerpot Island, Ottawa, seems ancient and timeless. It sparks inspiration and creativity, new be; ratings or happy endings for us no matter what occasion.
17. The East Coast Trail
The East Coast Trail is a long-distance recreational trail in Central Ontario, Canada. It extends from the Bruce Peninsula in the south to Quebec's Gaspe Peninsula in the north.
The East Coast Trail is an approximately 800 km long recreational trail that extends from Ontario's Bruce Peninsula in the south to Quebec's Gaspe Peninsula in the north. The trail is mostly a mix of gravel and dirt roads, but some sections are on paved roads or paths with no roads.
 18. Georgian Bay
Georgian Bay is an arm of Lake Huron that stretches from the Bruce Peninsula to Manitoulin Island.
The Georgian Bay is a long, narrow bay, approximately 160 km in length and 10-20 km in width. It has a surface area of about 32,000 square kilometers and is connected to Lake Huron by the 2.5 km wide North Channel.
Rondeau Provincial Park can be found on the shores of Georgian Bay near Owen Sound, Ontario. The park features 2 sandy beaches and over 500 hectares of natural areas to explore.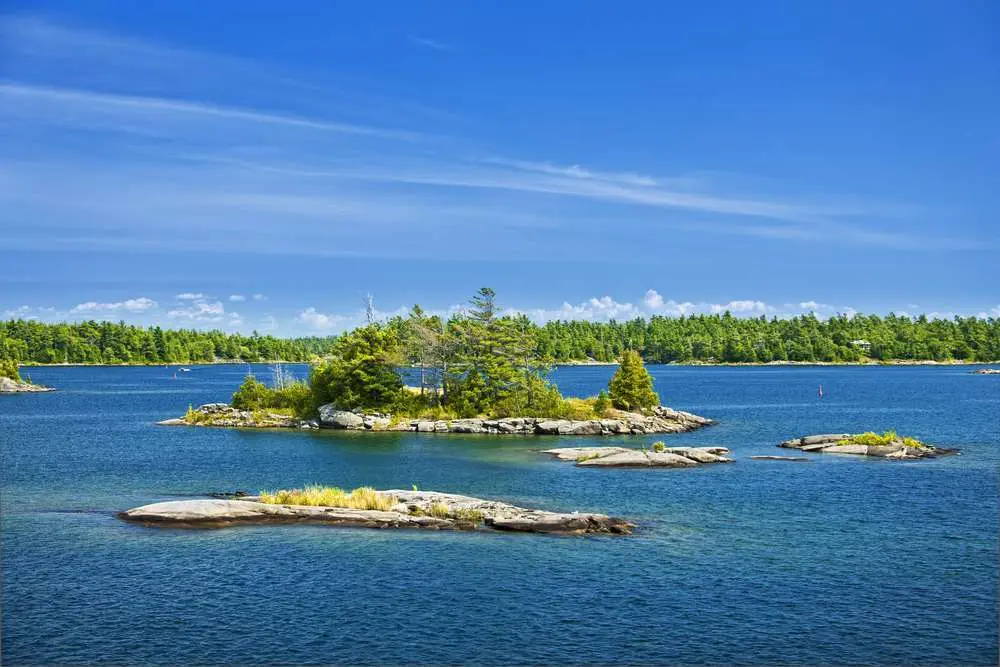 19. Cheltenham
Cheltenham is a valley in Muskoka, Ontario. It's a scenic wilderness area with five waterways connected to the Washagami river.
Visitors can participate in plenty of water activities such as canoeing, kayaking in North Westcreek, fishing, hiking, and biking every summer. They have a micro-climate that makes them comfortable year-round.
Cheltenham badlands is a short but rewarding road trip on the way out toward Virginia. There is also backcountry towards Shirley Jckyl Resl over long weekends if you are on road trips in Ontario.
 20. The Wiarton Area
The Wiarton area is situated in the northernmost limits of Georgian Bay, and it can become the best place if you are wondering about road trips in Ontario.
The Wiarton area was known to be one of the summer-time hangouts for cottagers. Today, however, it is a growing place with comprehensive services in tourism, accommodation, and recreation that year-round attracts visitors from Toronto, Italy, and China.
The Wiarton area offers scenic landscapes full of sunsets over Georgian Bay, natural formations like giant rock cuts, and Figure Eight Canyon within an hour's drive.
Closing Thoughts
Other notable parks you can visit for a great Ontario road trip in both southern Ontario and northern Ontario are; bruce peninsula national park, lake superior provincial park, sandbanks provincial park point Pelee national park, and thousand islands national park.
These few exciting road trip destinations will help you plan the best ontario road trips.
Suggested Reads:
12 Best Things To Do In Canada Wintertime With Your Family