Halloween, also known as All Hallow's Eve or All Saints' Eve, is a colorful and delicious holiday celebrated mainly in North American countries such as US and Canada, the United Kingdom, and Ireland on 31st October.
It is a belief that on this day, the souls of the dead return to their native place and close ones, so the people dressed in costumes and accessories and lit bonfires to keep off the spirit.
Halloween is a golden opportunity for kids, girls, boys, and adults to act silly and crazy and step out of their shells or actual characters and be someone or something they are not; this way, one can get a little escape from reality for some time.
If you are looking for a perfect time to come out of your comfort zone, this is Halloween night. These ideas for funny Halloween costumes can add fun and magic to Halloween night.
Look at some of the most amazing and funny costume ideas for Halloween party night.
Some Amazing Funny Halloween Costumes For All Ages
1. The Famous Joker Look
A good throwback never gets too old. This scary clown Halloween mask is a nightmare. You can never go wrong with this evil look, a mouth full of horrible teeth, green hair, a red nose, and crazy eyes. This is one of the most horrible clowns ever sculpted. Try this look, and you will never go wrong.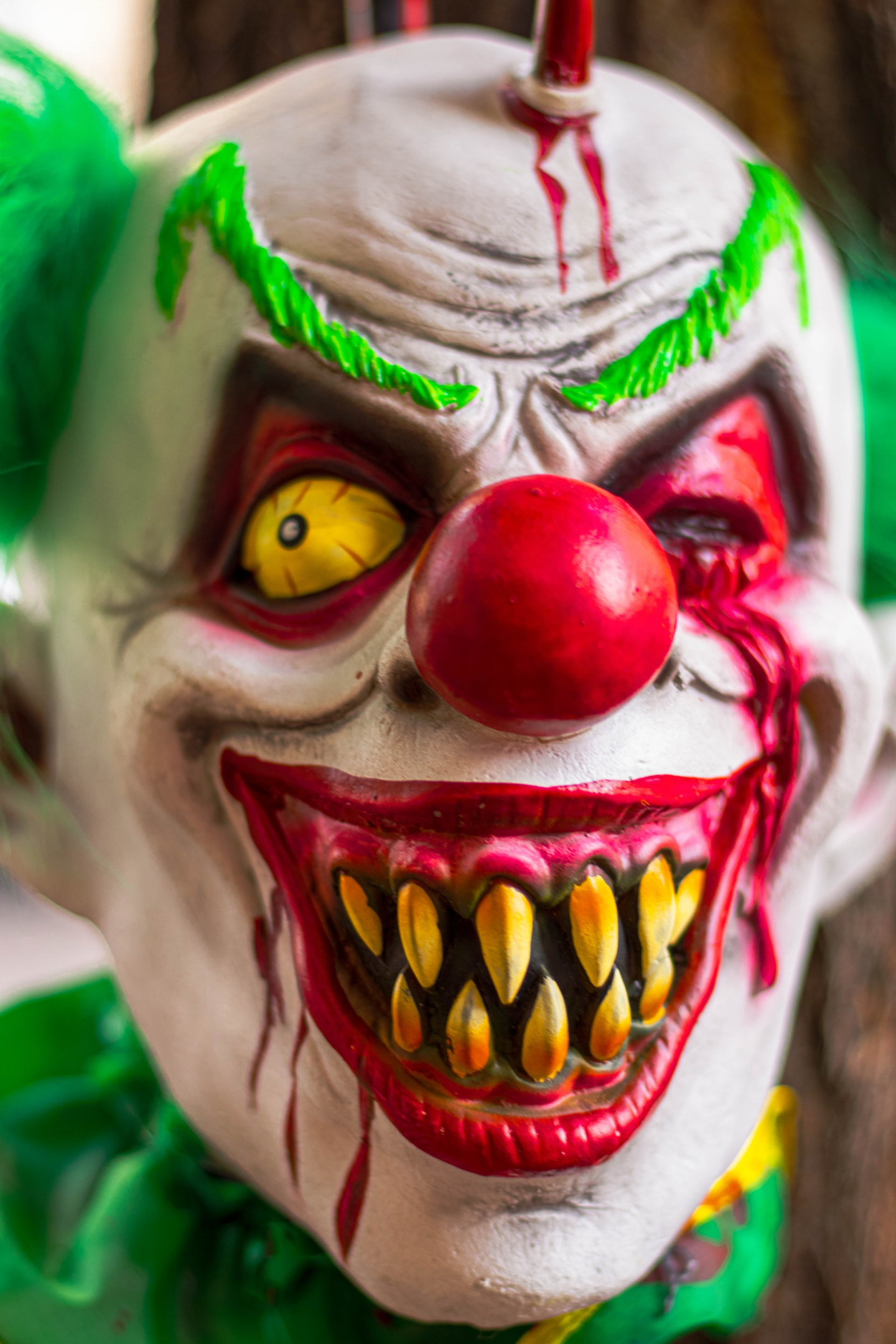 2. The Wicked Witch
Just throw on your favorite black dress, a black hat, and a pair of black boots for a last-minute and affordable classic Wicked Witch look. You will look fabulous, and people will love the costume idea as it's pretty easy to create this look.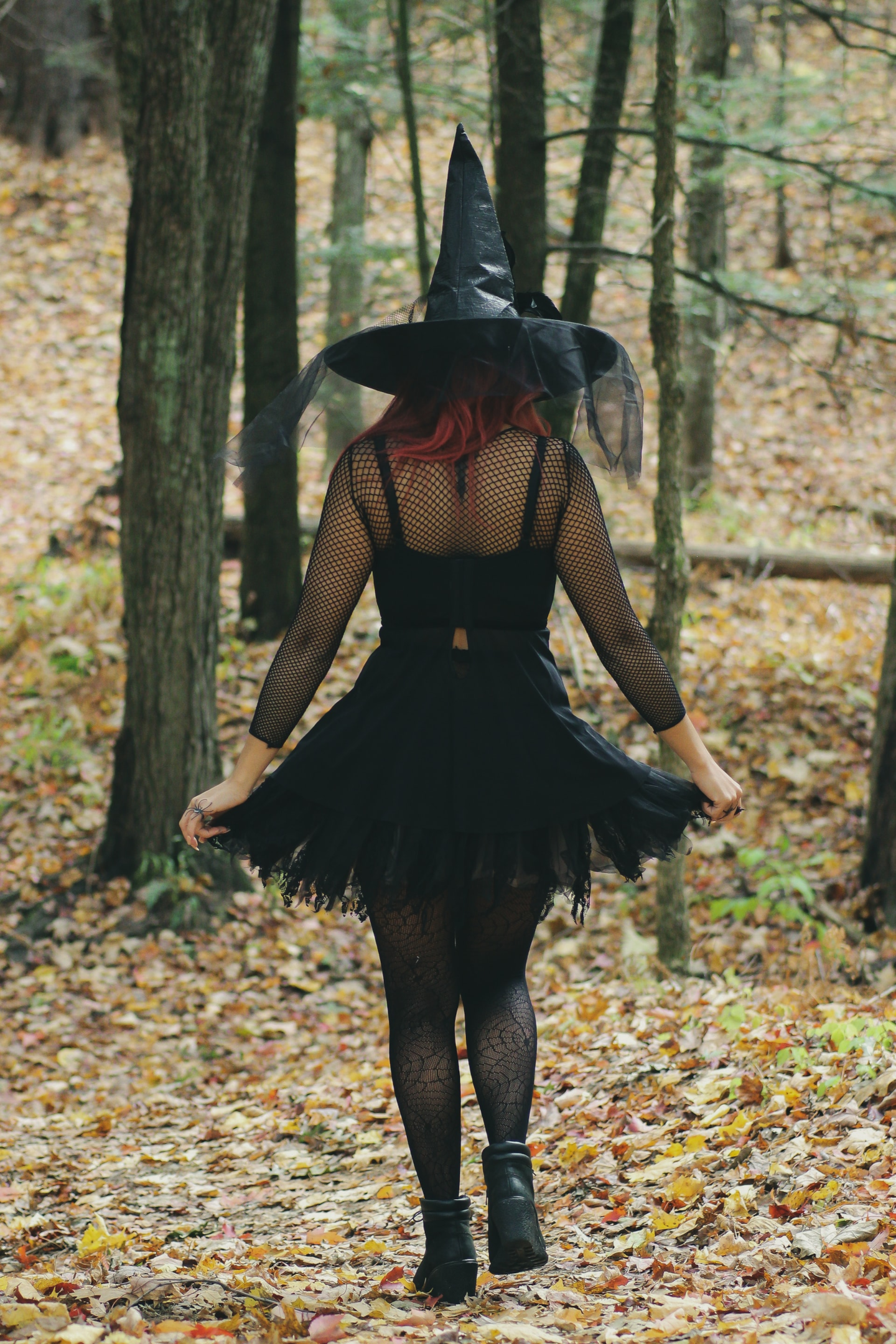 3. The Skeleton Face
Try out your face painting skills to create this completely customized Skeleton face. Color your hair in black, powder your face, and use black and red colors to highlight the face's skeletal. Viola! You are ready to rock Halloween night.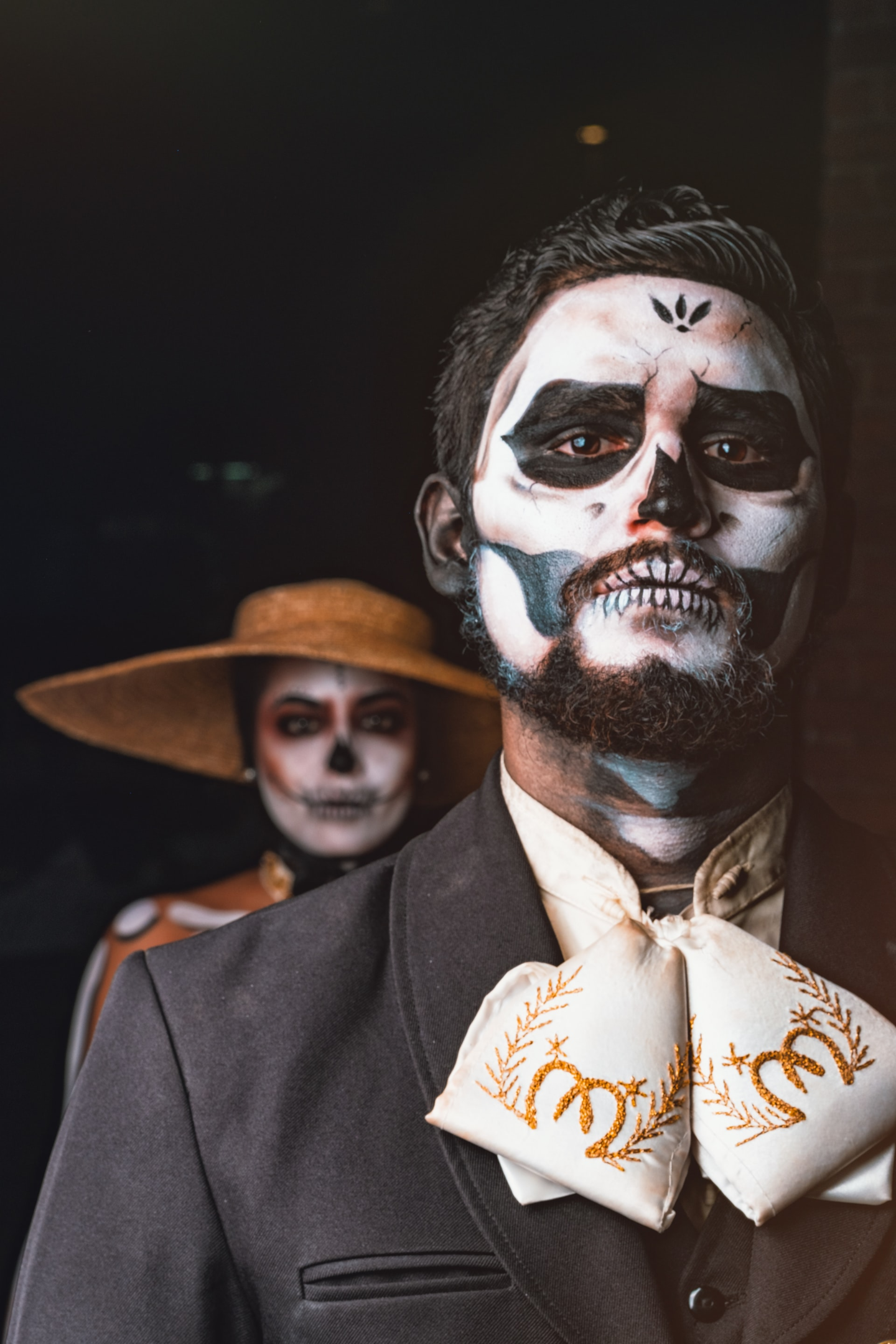 4. The Vampire Look
To create a Halloween costume that is instantly recognizable, you can also create a Vampire look. Just cover your face with a pale foundation or white face paint.
Use a black brow linear to make a dramatic eyebrow, and use red and black eyeshadow around the circle of the eyes to make the look.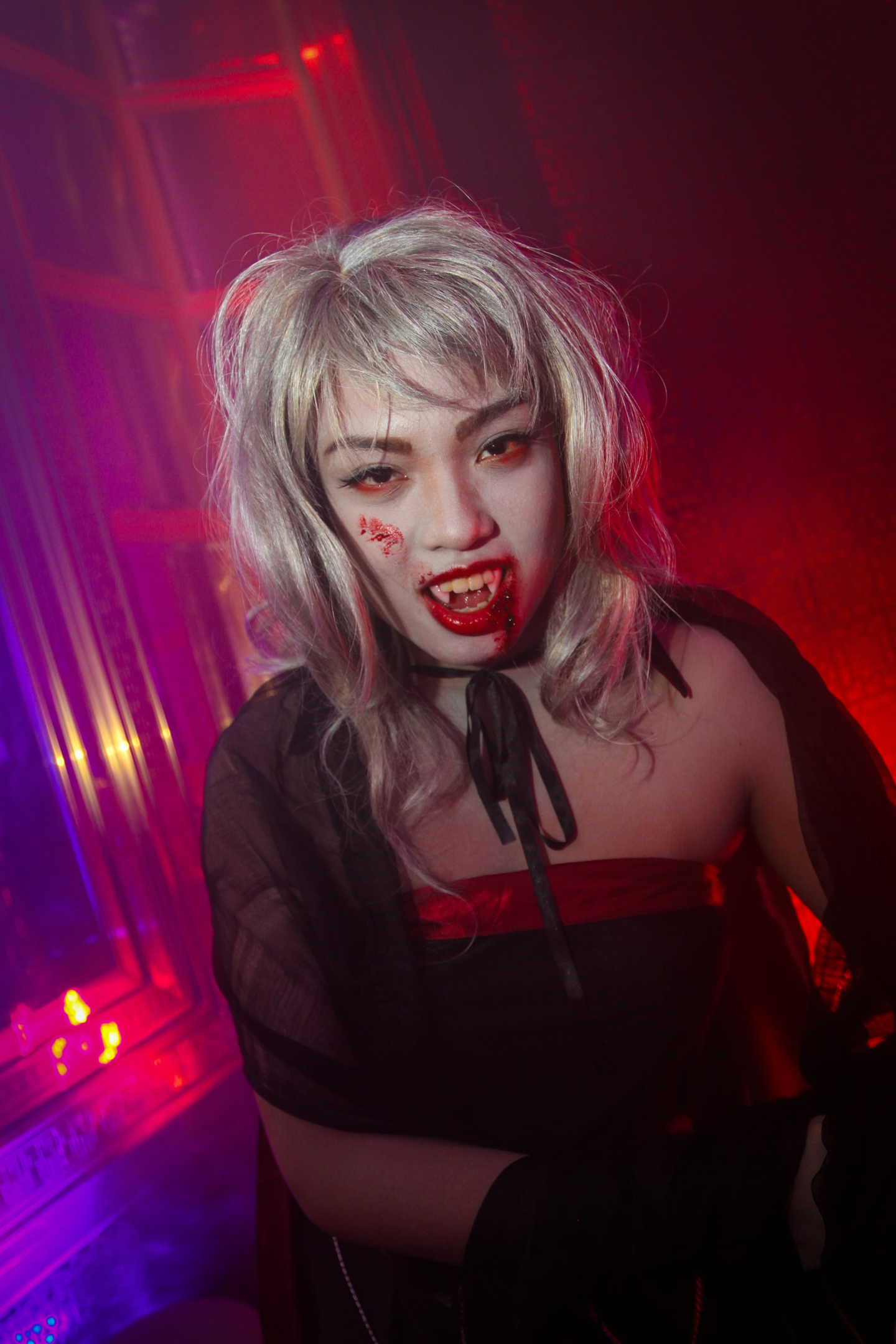 5. The Panda
Cute and cool Panda's funny Halloween face with a costume is loved by all age groups of people, especially kids. With a big white round head and two ears, this is the most adorable look, and everyone will adore it.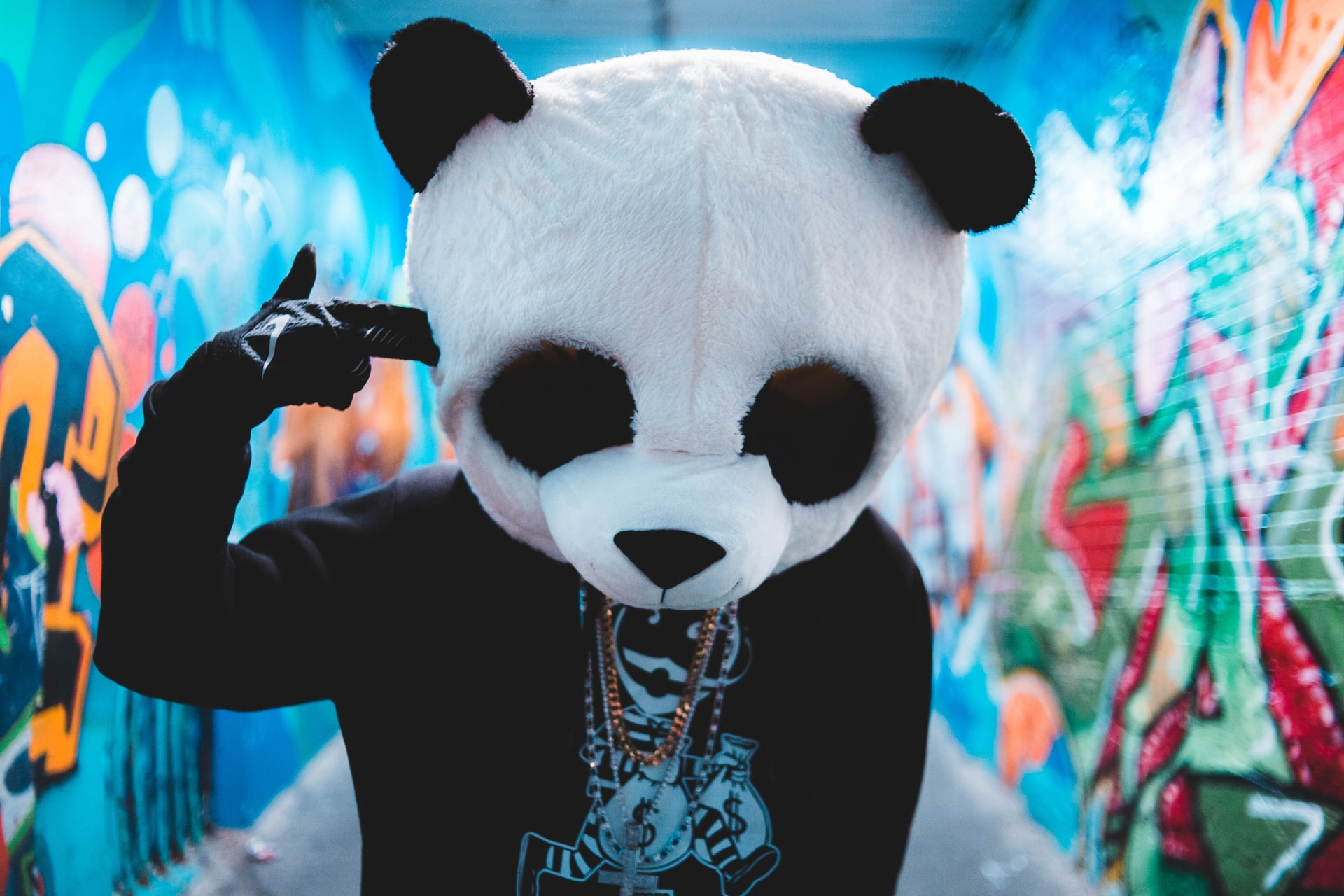 6. The Superhero Costume
Attention all, we are calling the superheroes into action this year on Halloween, so hold your breath and welcome our superheroes. You can experiment with your look and try something new, like a superhero costume. The kids will enjoy this look.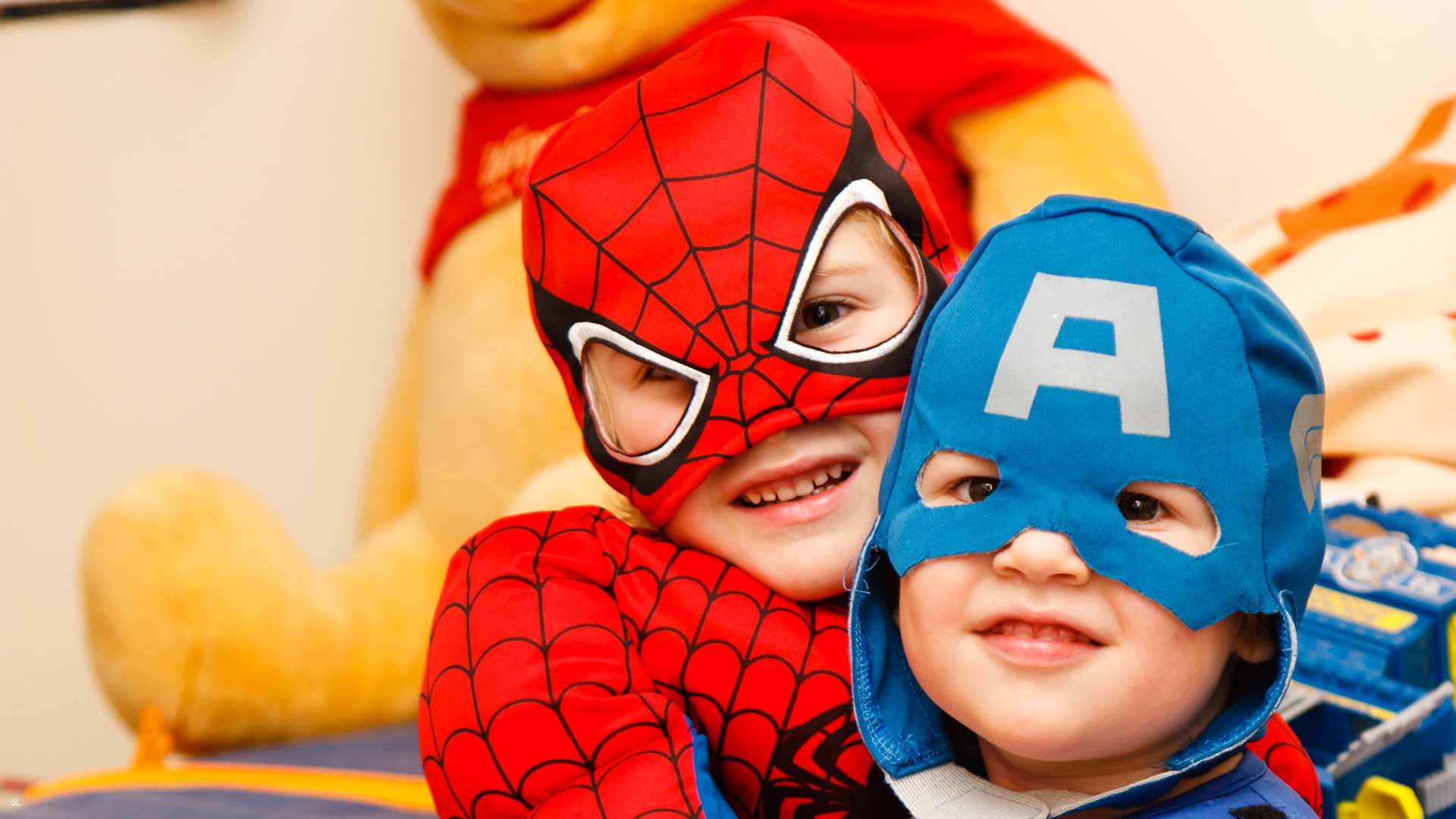 7. The Animal Face
You can go this Halloween by dressing up in an animal face costume. You can go with any animal face, which will surely be impressive.
The best part of this costume is choosing your favorite animal and dressing according to it. This will make you look Halloween-ready.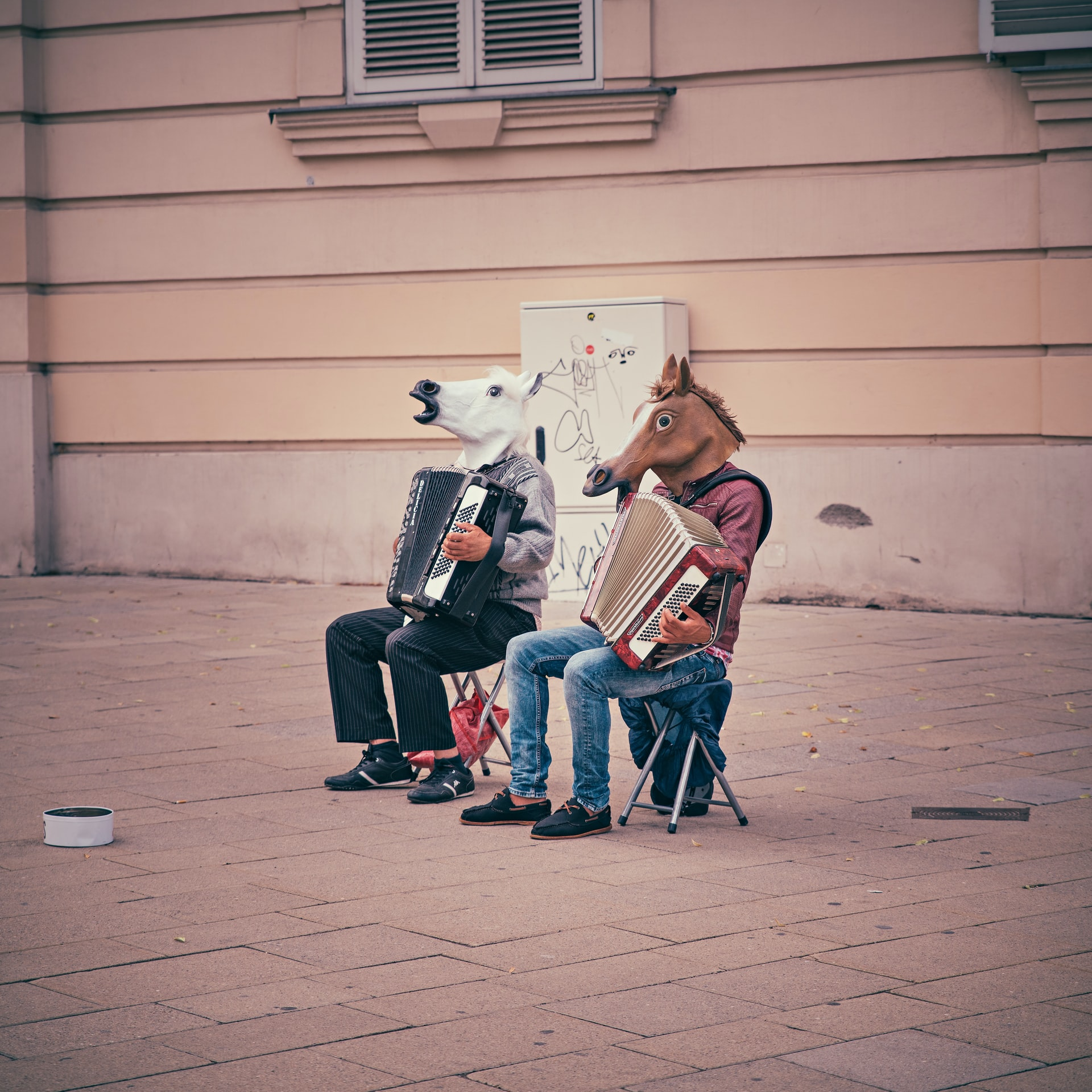 8. The Hulk
If you want to give character to your costume, the hulk look is what you should try. This is one of the most iconic characters, paint your face green or buy a green mask and you are good to go.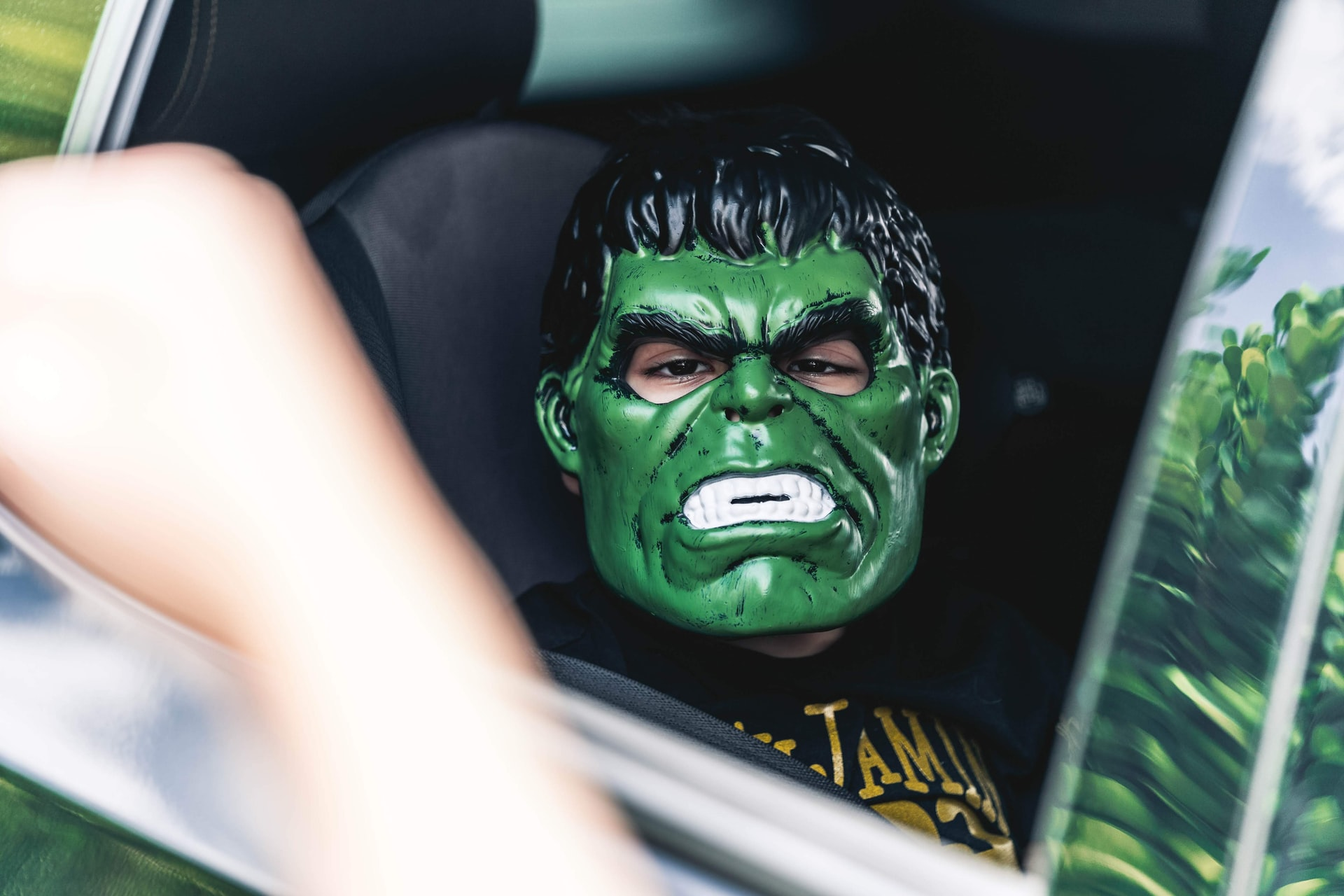 9. Friends In Crime
Try any movie character or give life to the character by your act. Putting some effort into creating a themed group look for your friends or family can level up the festive mood and increase the fun quotient.
This will also increase the bond among the group as you'll get to spend quality time with your loved ones.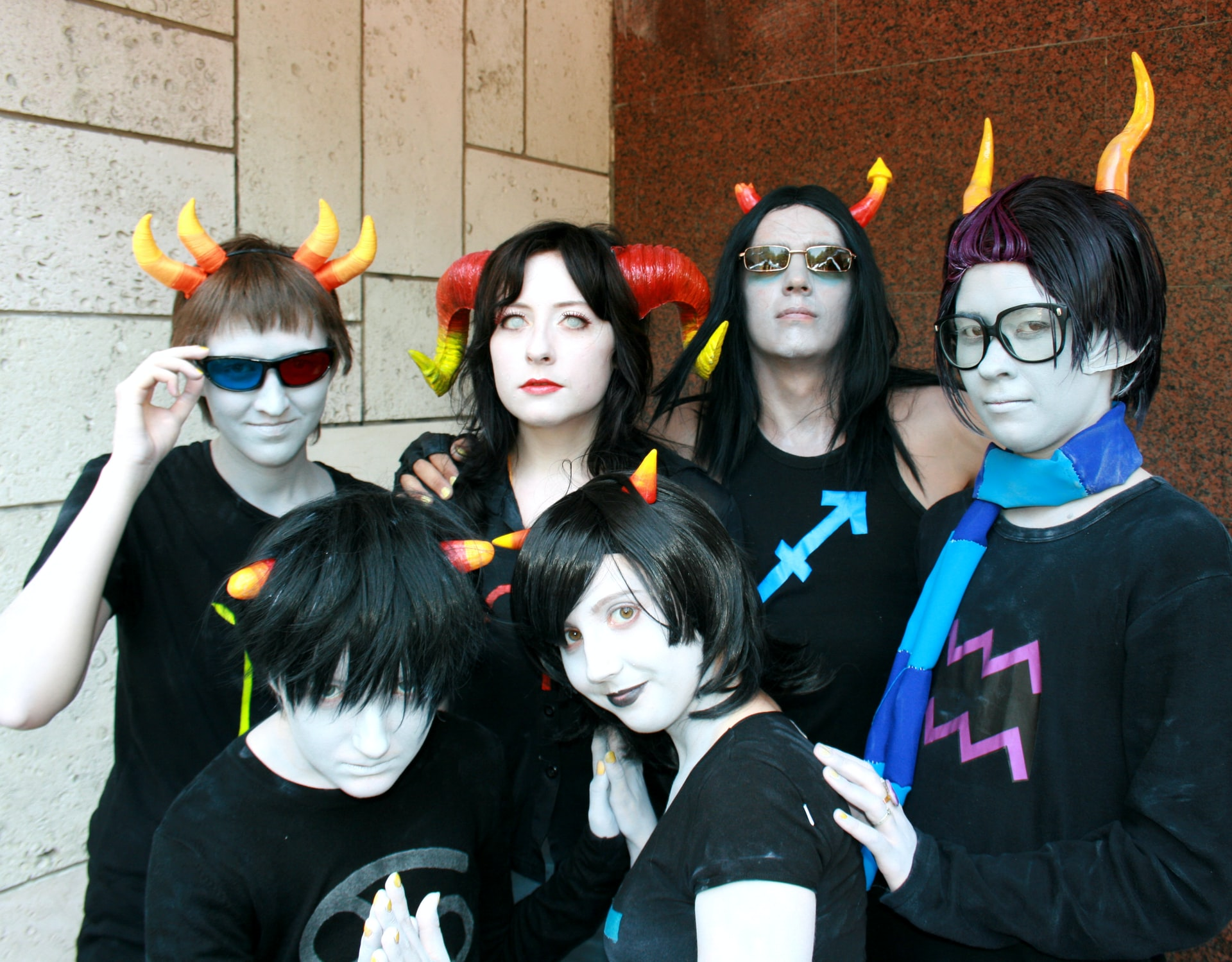 10. The Ghost Pet
Everyone is searching for the perfect costume for the coming Halloween. Like humans, four-legged pets deserve to look their best. These are a few easiest ideas for pet owners to help them get their pet the perfect look.
A white cover over the fur animal with their ear and eyes popping out will make the whole room laugh and make kids enjoy the day with the new furry ghost.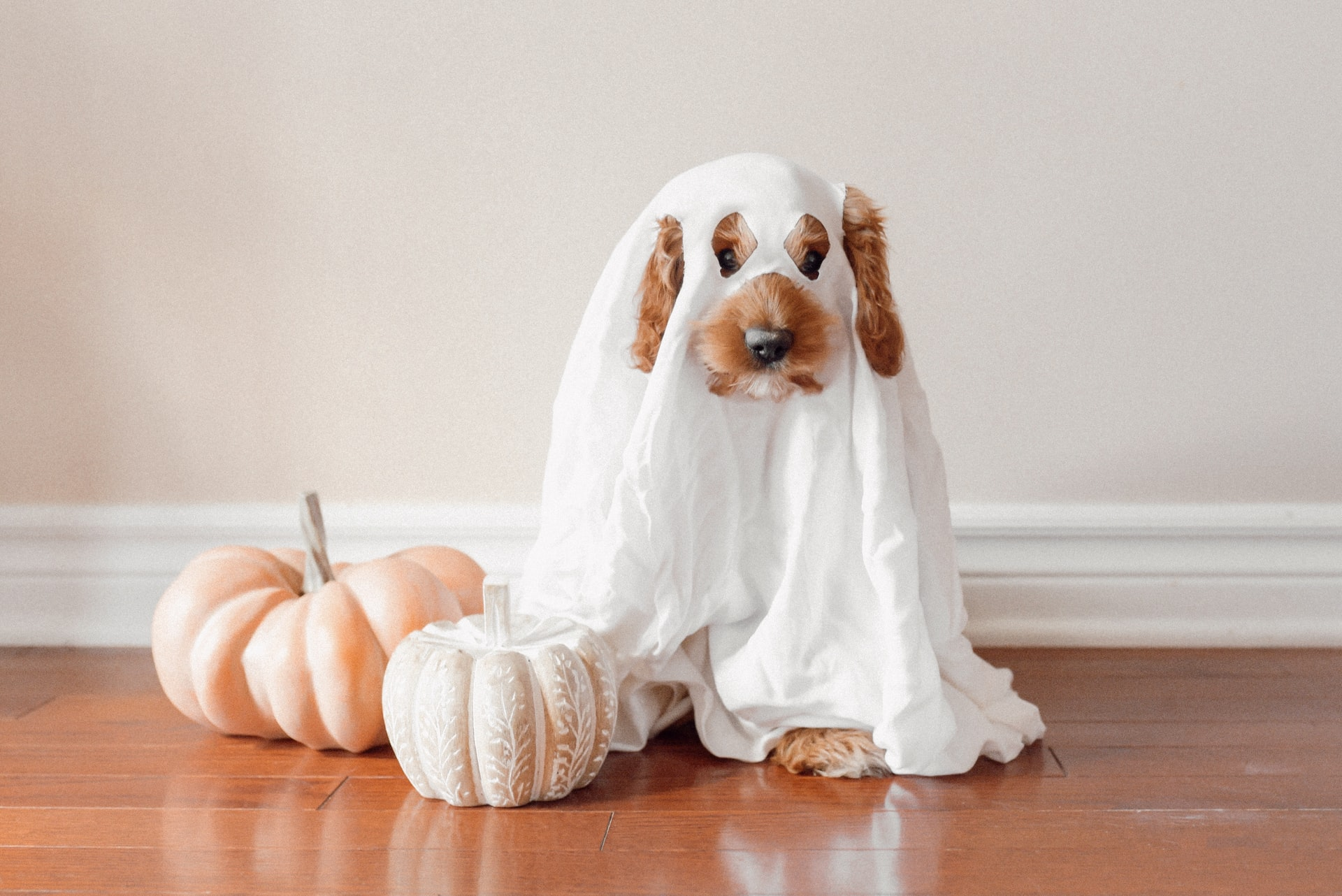 11. The Scary Black And Red Face
If you are not a great artist but still want to create a devil makeup look, you can try a glossy red lip, white powder face, and a lot of black color around the eyes, and you are ready to join the party.
This look is perfect if you want to try something different and simple, as it is less time-consuming and is liked by all. Try the look and enjoy.
12. Innocent Angel And Hilarious Devil-
This is the most famous angel and devil looks for all the BFFs. This is a look to celebrate your friendship and enjoy yourself with your best friend.
You can wear a black dress with a horn for the devil look and a white costume and wings with a hair garland for the angel look. This is a completely classic look that is loved by the whole crew.
13. The Money Heist Mask Look
This is the famous look from the world-renowned web series Money Heist, which symbolizes revolution against the system. For the look, you need a mask based on the Spanish artist Salvador Dali and a red zip-up overall. This is one of the most trendy costume ideas for the present generation, and the youth will love this idea.
14. The Zombie Group
One of the hardest looks or costumes for Halloween is the walking dead look or the Zombie look, but one can experiment with this with their family and friend by using tips on how to perfect the undead look for trick-or-treating.
For the perfect look, you need fake blood, a realistic-looking wound, a perfect shade of makeup, and the right cloth.
15. The Mummy Costume
The easiest way to make a Halloween mummy costume is to take five to six stripes of white cloth and tie them together to form a bandage. To create the look, you can continue making 10 to 20 such bandages and wrap them around a white-based outfit all over the body.
16. The Faceless Man
If you want a faceless man look for Halloween, try dark shades and colors for face makeup and a black or dark costume to enhance the look. This look is easy to create.
17. Black And Gold
For this eye-catching look, you need a black dress and metallic gold and black makeup look for your face. You can make the look more interesting by coloring your teeth black and gold.
By creating this, you can add shimmer and class to the Halloween party, making you look different from the rest of the crowd.
18. DIY Cardboard Family Look-
This great festival to enjoy with your family and friends and strengthen your bond. You can participate together and make them look interesting by doing DIYs; for example, you can easily achieve a look using cardboard and make funny faces.
19. The Tribe Look
Fabulous, exciting, and fascinating is to create a look that is full of color and personality; it's the tribe look that you can try for Halloween. It's a beautiful look full of vibrant colors.
To get this unique look, you can add various colors to your face, makeup, and feathers in your head and dress.
20. The Batman And Catwomen-
This is one of the iconic couples looks for Halloween. You will rock Halloween with this iconic look which is loved by kids and enjoyed by you.
21. The Corona Virus Costume-
With this trendy costume, you can spread awareness and kindness among the public, not germs. By this, you can make everyone aware of the importance of wearing a mask and how lethal this coronavirus is.
22. The Rainbow Costume
Fill your kid's world with colors with this fantasy rainbow costume and let them fly into the world. The children love this look as they love the color. This costume will make them look apart from the crowd.
23. Paint Me Purple
Hair color can make a great change, and if you want a bold look, you can never go wrong with purple. For the look, you can color your hair and beard purple, or you can also try a purple wig; this look is all bold and beautiful.
24. The Magic Of Harry Potter
For the perfect Harry Potter Halloween look, you need an oversized shirt and pajama pants with the iconic round glasses; in addition, you can also use a maroon tie, a wand, black boots, and high socks to complete the look.
25. The Pennywise Scary Face
It would be best if you had long pants and a long-sleeve shirt with frilly ruffles on the neck and wrist for a pennywise Halloween costume. This look is complete with red pom-poms bottom, a belt, and an orange wig.
26. The Ghost Costume
Sometimes you don't want to go out in a full Halloween look. Instead, you want to go in less than that, which takes less effort. In this case, you can choose a white cloth and make a hole near the eye area and mouth, and you are good to go for the party.
27. The White Queen
If you want to dress up as a white witch, the famous Narnia look, you can transform your look by wearing a beautiful white gown, painting your face with white color, and completing the look by wearing a crown.
This look is not only a perfect Halloween look but will also be appreciated by the other participant.
28. The Mysterious Girl
If you're a hardcore lover of Steven Universe, you'll know the Mysterious girl. This character is fun to create with a scoop neck short sleeve belly t-shirt over a pair of slit-knee jeans.
The mysterious girl laughs and smiles in a wired way, and it will be challenging and fun to play this character on Halloween.
29. The Unreal
If you want to look super scary this Halloween, you can opt for the unreal face look, which is challenging to create. Professional hands can only achieve this look as an expert is needed to create this unreal look.
You may also need liquid latex, a special makeup fixer, cotton, a bruise wheel, and blood paste. This look is very scary but perfect for a Halloween party.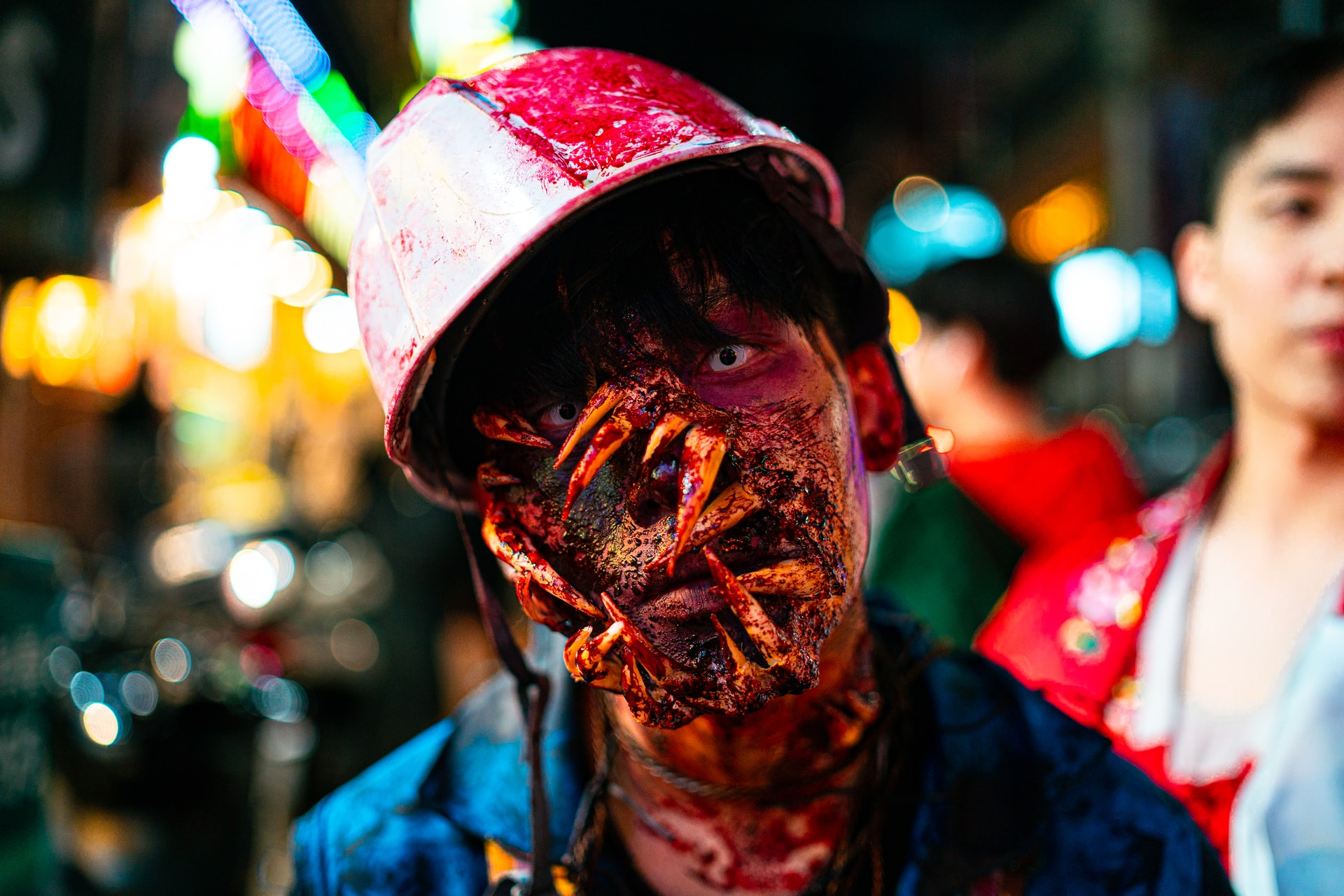 30. A Pumpkin Head
The Pumpkin Wearing that is an actual carved-out pumpkin on your head can be a bit uncomfortable, so it's better to wear a mask that resembles the same and would work too.
You can wear a black or brown bodysuit to enhance the look and the costume. This character makes a funny but also downright comfortable costume.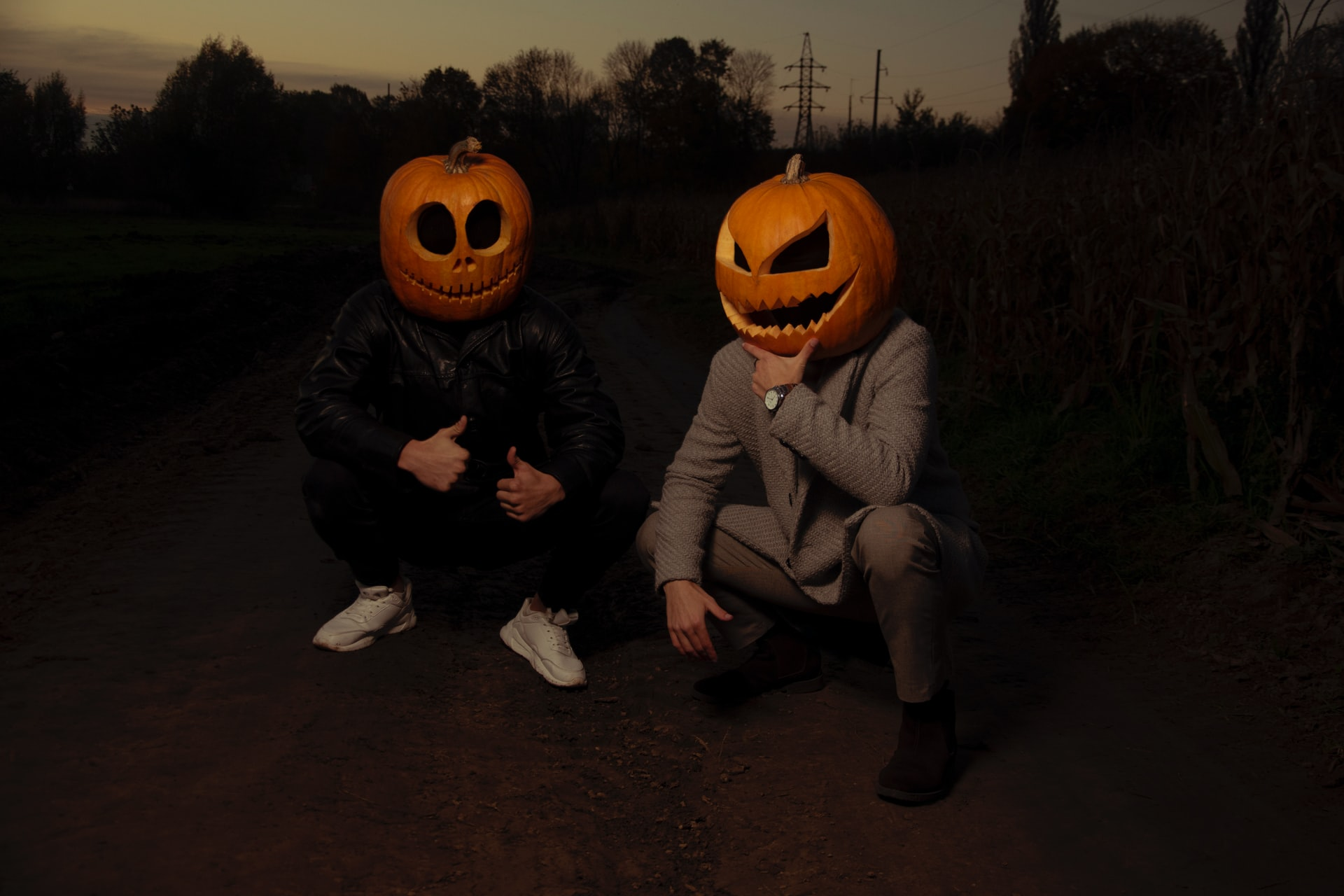 Closing Thoughts
Whether you are looking for funny costumes, a flying solo clever costume like a ceiling fan, or bonus points for dressing up like a celebrity like Bob ross, these 30 Halloween costumes will make trick-or-treaters people smile and salute your humor.
Suggested Reads
Victoria Events: 15 Impressive Festivals!
78 Best Halloween Costumes That Will Be Hard to Top
As an Amazon Associate, Icy Canada earns from qualifying purchases.