Halloween is more than just a one-day celebration; it is one of the biggest festivals of the year in American traditions. It's an entire season of trick-or-treating and costumes. Every year, Toronto is awash with haunted happenings, from frightening to family-friendly.
People in Toronto wear their spookiest costumes and participate in eerie ghost tours. As well as the typical Halloween celebrations in Toronto, there are many crazy Halloween parties in Toronto all year round.
Enjoying Halloween parties in Toronto is one of the most difficult things because there are so many fun activities to choose from!! It is impossible to choose what to do in Toronto during Halloween, as there are many Halloween events, ghost parties, and spooktacular sips.
So here is our list of Halloween parties in Toronto for your frightful pleasure:
Top Halloween Parties in Toronto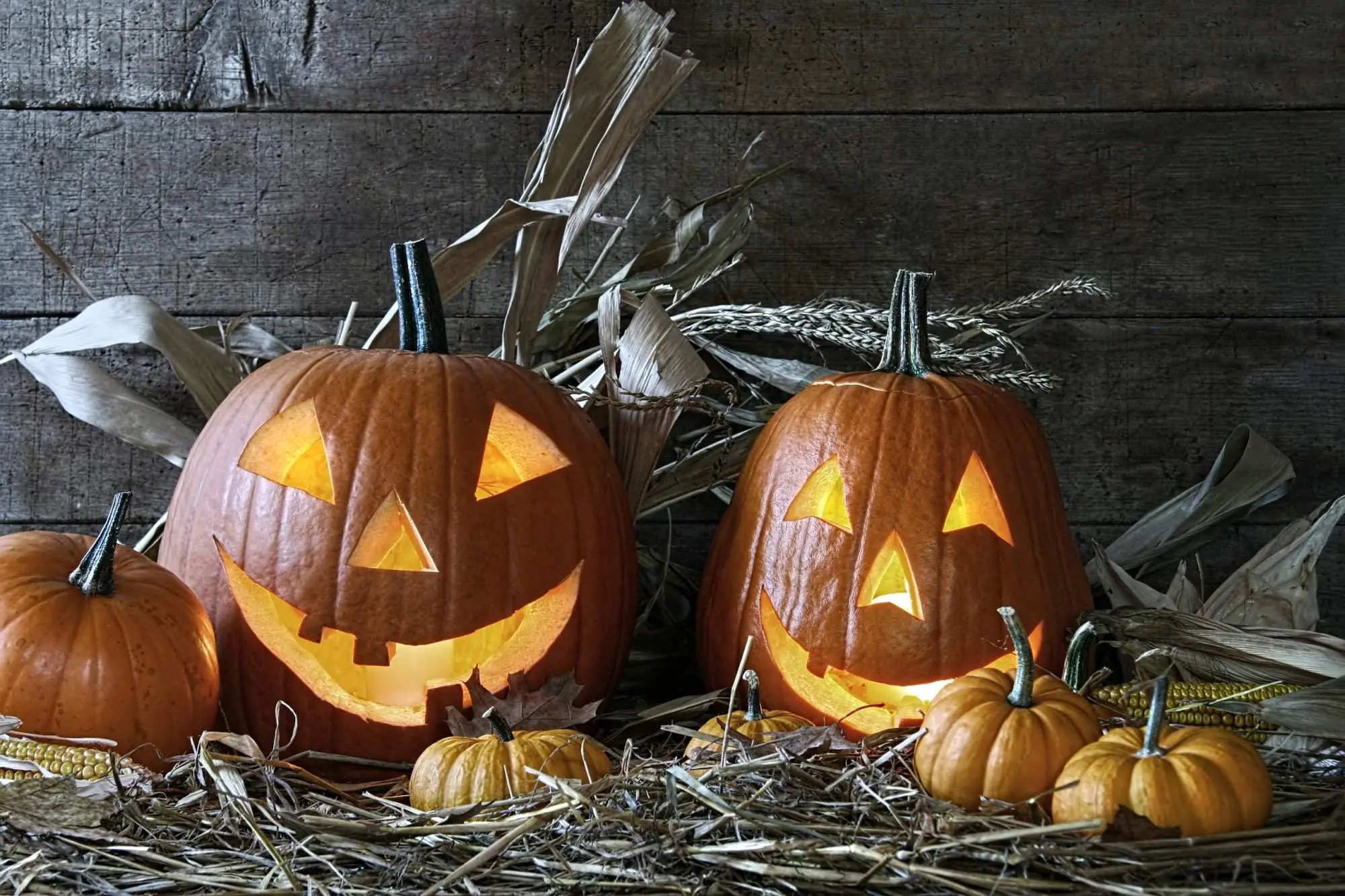 1. Concert Featuring The Nightmare Before Christmas Music by The Toronto Symphony Orchestra
Are ghost walks and haunted houses not for you? Then watching a classic Halloween movie, 'The Nightmare Before Christmas' with a Toronto Symphony Orchestra, would be fun, wouldn't it? There is no doubt that this event is a fan favourite, as it is performed in the famous stop-motion animation film, which includes full-score music.
This concert is a great experience with Tim Burton's Halloween film projected on a big screen.
Additional info
 2. SCREEMERS
What would Halloween be without SCREEMERS in Toronto? Throughout its 29th season, SCREEMERS has delivered a production filled with terror.
Whether you plan a trip to Haunted House Toronto, the Slasher Wax Museum, or even Skull Castle shortly, check out their fun, scary events. A VAMPIRE LOUNGE, a Midway of Madness, and food trucks are also available to complete the night.
This Halloween event offers great entertainment, such as seven haunted walks through mazes, among several other activities. There are over 120 people on hand to help you experience all the scares and shrieks you need.
Also, please keep in mind that SCREEMERS is not recommended for children under the age of ten years old.
Additional info
Fees: $39.95 to $49.95+Charges
Address: Assembly Park, 80 Interchange Way, Vaughan, L4K 5C3 (Next to Vaughan Metro Station)
 3. Halloween Haunt
Canada's Wonderland hosts Halloween Haunt, the largest event in Greater Toronto. Hundreds of monsters, terrifying attractions, and live performances transform the theme park into a scream park.
It's time to face your worst fears at the scariest Halloween event in the Toronto area. The haunted attractions will leave you in a state of fear, with horrible mazes, immersive scare zones, and thrilling live entertainment for you to enjoy.
If you think this is not exciting enough, wait until you try some of the rides and roller coasters at night!
The event is held on select nights and is not for children under 13.
Additional info
Fees: $44.99 and up
Address: Canada's Wonderland, 1 Canada's Wonderland Drive, Vaughan.
4. The Great Canadian Horror Film Festival
A Toronto-based international film festival, the Great Canadian Horror Film Festival, shows films from horror filmmakers from all over the world.
This festival will accept feature and short films that incorporate horror elements into the story, and the film that receives the greatest number of votes from the audience will win money and prizes.
Additional info
Fees: $22.23
Address: The Royal Theatre, 608 College Street, Toronto.
5. Costume Party Haunted Hotel at Mister C
Looking for something fun to do for Halloween night? Make sure to put on your best costume and head to the Halloween costume party at Mister C in downtown Toronto. Located just five minutes from the 300 Front Street West property.
There are plenty of haunted houses to explore this Halloween and historical ghost walks that are perfect to delight your entire family, but is it Halloween if you don't get to put on your favourite costume?
Additional info
6. Haunted Halloween–Toronto Club Crawl
The next time you're unsure whether to go to a Halloween party at a club or a bar, we recommend you check out King street club crawl, where you'll be able to hit up some of the city's best Halloween parties that are taking place over the next few days.
There is no better way to spend the long weekend than with Toronto's Hottest Halloween Long Weekend Club Crawl, featuring complimentary bottle service all night long!
Additional info
Fees: $35
Address: Arcane, 461 King Street West, Toronto, Canada.
7. Soirée Hantée: Halloween House Party
Enjoy a spooktacular evening with trick-or-treat guys! The Maison hantée is set to host a monstrous soirée! Putting your best costume on and dancing the night away with devilishly good eats, marvellous music, and spooktacular sip is just the ticket on Saturday, October 29.
Tickets start at $100, which includes admission, themed food stations, a scary good drink, and a live D.J. accompanied by HalloQUEEN hosts Vitality Black and Selby's Molly Amoresse.
You can never guess what will happen here!
Additional info
Fees: $100
Address: Maison Selby, 592 Sherbourne St., Toronto.
8. Spooktacular Halloween Party with Jay!
The Old Mill Toronto presents the Scary Spooktacular Halloween Party, a truly spine-tingling and hair-raising night for all trick-or-treaters and ghouls.
This Halloween weekend, do the Monster Mash down to the dance floor with an abundance of scary musical favourites that will give you chills down to the dance floor all night long.
Halloween Prizes will also be given to the best face mask, the scariest Halloween costume, and the most original Halloween costume.
Additional info
Fees: $60
Address: 21 Old Mill Road, Toronto.
9. Asylum at Rebel
Imagining a multi-dimensional universe evolving throughout the night sounds exciting. Then we present an asylum and thriller at Rebel. This 45,000-square-foot space consists of breathtaking design and unexpected wonder by combining powerful sonics, immersive light, sensual forms, and tactile details that will delight and astound you at every turn.
Located in the heart of downtown with stunning views of the city skyline and waterfront and special performances of Jed Harper, James Hype & Dames performing live music on a 65-foot stage, this is the ideal place for a Halloween party for you and your squad.
Additional info
Fees: $20+
Address: Rebel Toronto, 11 Polson St, Toronto.
10. PYSCO – The Biggest Halloween Bash
What are your plans for Halloween? Do you feel like showing off your best costumes? Then this is a massive Halloween event you do not want to miss.
Their Spooky Decor, Top-End Sound, and Lighting bring the best in Hip Hop, RnB, Soca, Reggae, and Afrobeats to the crowd's hearts.
Additional info
Fees: $20 to $40
Address: Rogue Nightclub, 35 Brunel Rd, Mississauga, ON L4Z 3E8.
11. Toronto After Dark Films Festival
Feeling like watching a movie on Halloween with people? Get some popcorn and get ready to hold on to your seat for the Toronto After Dark Films Festival.
The festival attracts over 10,000 attendees yearly, including fans, filmmakers, press, and industry professionals who enjoy horror, science fiction, or action movies. A wide range of Canadian and international feature films and 26 short films will be presented.
Additional info
Fees: $13.99
Address: Scotiabank Theatre, 259 Richmond St West, Toronto, Canada.
12. Pumpkins After Dark
How about you celebrate Halloween with the pumpkin sculptures at Pumpkins After Dark, an outdoor event for the whole family this year?
As you stroll down this exciting, spooky pathway with a series of jack-o'-lanterns all illuminated after dark, all the installations light up and virtually come to life.
An unforgettable night of fun and enchantment awaits you at Pumpkins After Dark this Halloween weekend!
Additional info
Fees: $17.95 to $21.95
Address: Country Heritage Park, 8560 Tremaine Rd, Milton.
13. Spooktacular Light Show
Well, this is a drive-through Halloween and Christmas.
It will showcase more than 2 million lights along a 2KM route lined with 2D to 3D displays, music lights, pumpkin-filled drive-through tunnels, and other fun illuminations this Halloween season.
This year, the spectacular illuminated shows return with bigger and better illumination after running the show for the past two years. So don't forget to grab your tickets for this event.
P.S. Buying tickets to both events at either location will save you 40%.
Additional info
Fees: $24.95 to $34.95
Address:
-Richmond Hill & Mississauga
– Richmond Hill G.O. Station 6 Newkirk Rd, Richmond Hill and,
– Meadowvale G.O. Station, 6845 Millcreek Drive.
14. Halloween on Church Street
The biggest and best Halloween block party in Canada is BACK! On October 31st, the Village is hosting the city's most wicked street party on the Halloween party. Enjoy a night of fun, food, games, and music as The Village transforms into a party of the year.
Don't miss out on a fun-filled event this fall season. Grab your friends, grab your best costumes, and get a spot in action. The incredible character designs and next-level costumes will leave you bewildered and tormented. Throughout the night, you can expect a lot of movement in the Village's shops, cafes, and bars.
Additional info
Fees: Free
Address: Church Street, Toronto, ON, Canada.
15. Halloween Nights of Lights
During these Halloween events of 2022, Toronto will completely transform into an immersive, thrilling walkthrough experience that you won't forget. This year they are introducing 1.5 million LED and RGB lights that will be animated and synchronized to your favourite Halloween music to create an unforgettable Halloween experience.
A fun fair with gigantic pumpkin sculptures and villages sits at the end of the Nights of Lights trail. Halloween Nights of Lights is a must-see event for people of ALL ages and is open to the public.
Additional info
Fees: $16.99 to $21.99
Address: C.F. Sherway Gardens, 25 The West Mall, Toronto.
16. Black Lagoon – Halloween Pop-Up Bar
Introducing Black Lagoon, a Halloween pop-up bar in Canada featuring a wide range of creepy cocktails and a lavishly odd atmosphere that celebrates the pulpy, playful, and gloriously strange cults of horror, goth & metal in an immersive environment.
Let your freak flag fly on these spooky nights by dressing up as your favourite strange creature, coming down, and letting go of your fear.
It's sure to be one of the best reasons to celebrate going out and having the fun you've been hoping to have for a long time, with nightly performances, creep shows, and a mysterious backroom!
Additional info
Fees: Free
Address: 875 Bloor Street West, Toronto.
17. Anime North – Halloween
Don't we all want to dress like our favourite anime characters, even for a day? Don't miss the chance and attend the Animae North at the Japanese Canadian Cultural Centre.
Here you will find an alley for all the artists, video games, contests, prizes and whatnot. Although costumes are not required, don't let that stop you from dressing like your favourite anime character.
Additional info
Fees: Free
Address: Japanese Canadian Cultural Centre, 6 Garamond Court, Toronto.
Other Events
Bollywood Scream! – Bollywood Costume Party
Address: Rec Room 255 Bremner Boulevard Toronto.
80s Costume Party at The Phoenix Concert Theatre
Address: 410 Sherbourne Street, Toronto.
Address: Clinton's 693 Bloor Street West Toronto, Canada.
Halloween: Masquerade party
Address: 326 Parliament St 326 Parliament Street, Toronto, Canada
Address: 772a Dundas Street West Toronto, ON M6J 1V3
Sunset Arcade Halloween party
Address: BSMT254 254 Lansdowne Avenue Toronto, ON M6H 3X9 Canada
Toronto Halloween Fright Fest
Address: Nest Nightclub 423 College Street Toronto, ON Canada
The Lost Soul – Costume Party
Address: Moonlight Lounge 319 Augusta Avenue Toronto, ON M5T 1N9 Canada
Well, get ready for next year's Halloween, then.
Kindly note that the rates are subject to change.