Did you know that St. Mary's Food Bank was the first food bank founded in the US in 1967? Following that, a lot of food banks were established all over the world.
You can easily procure food should you need – there is no such eligibility factor unless specified by any food bank. You can be a student living paycheck to paycheck, a family which has run into financial trouble, or homeless.
These food banks are run and managed by non-profit charitable organizations, and take help in the form of funds from authorities or individuals.
Food Banks in Vancouver
There are numerous food banks in Vancouver, a few of which are listed below:
1. The Greater Vancouver Food Bank (GVFB)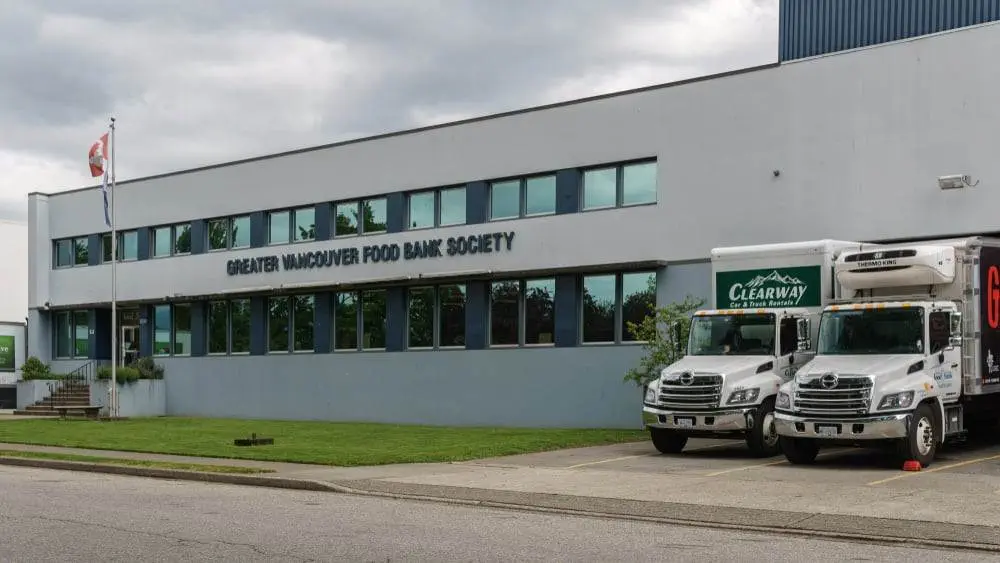 The GVFB has its root in the year 1983. Initially, it was formed as a temporary hunger relief program which gradually turned into a permanent institution.
Today it helps approximately 15,000 families all over  Vancouver. It provides individuals and families with food items to meet their daily basic needs.
The Greater Vancouver Food Bank also helps around 141 Community Agency Partners who receive food help from it.
It has a schedule posted on its official website. Anyone in need can find locations to receive food supplies. They have their set up in multiple locations.
Location – 295 Terminal Ave, Vancouver, BC V6A 4C1, Canada
2. Muslim Food Bank and Community Services Vancouver
This charitable organization was started a decade ago in the year 2010. The intention was to bring the people of the community closer and uplift the needy. Muslim Food Bank manages to provide million number of meals annually to the needy.
Under their "Homeless Prevention Program," they provide support services to an individual or family who is on the verge of being homeless.
They also distribute warm clothes and blankets during the winter to help the underprivileged survive.
They have offices at various locations. You can reach them for an appointment through the number given on their website.
Location – 140 E Hastings St, Vancouver, BC V6A 1N4, Canada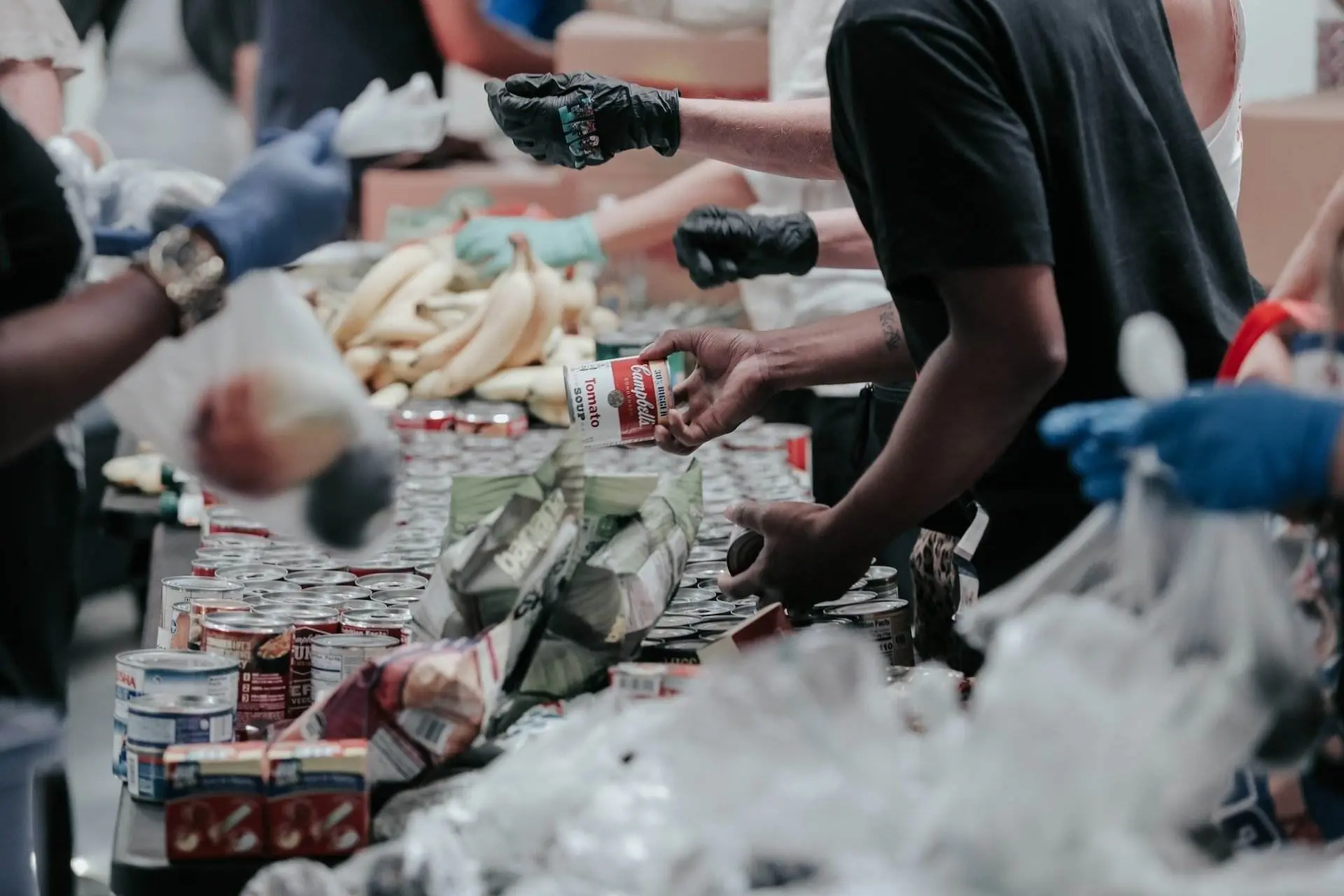 3. Guru Nanak's Free Kitchen Society
This food bank in Vancouver was established in the year 2006. It has a group of like-minded individuals who want to make a positive impact on society. They serve neighbourhoods in Downtown Eastside Vancouver and other areas in the Lower Mainland.
Guru Nanak's Free Kitchen Society has a unique feature. Here the volunteers themselves prepare food on weekends and provide it to those in need.
This Society has its kitchen where food is prepared hygienically. After which the prepared lunch is bought for distribution in Downtown Eastside Vancouver. They also make sure to tidy up the place after food distribution.
Additionally, they plan numerous events. On their website, you may discover information about these events. They also carry out other social activities like offering clothing, shelter, and emergency relief programmes.
Location – 245 E Hastings St, Vancouver, BC V6A 1P2, Canada
4. JFS The Kitchen
Jewish Family Services (JFS) was incorporated 8 decades ago. Their aim is to provide a quality of life for individuals and families in Vancouver and the Lower Mainland.
They provide many other social services along with food services to the members of society.
Every week, the JFS Grocery Programme distributes necessary groceries to the neighbourhood. People who are unable to pick them up might request to have them delivered. It does not offer any meats, poultry or shellfish. They have kosher items available as well.
JFS is currently serving around 900 people. It provides more than 12,000 kilograms of food every month.
Location – 54 E 3rd Ave, Vancouver, BC V5T 1C3, Canada
5. Quest Food Exchange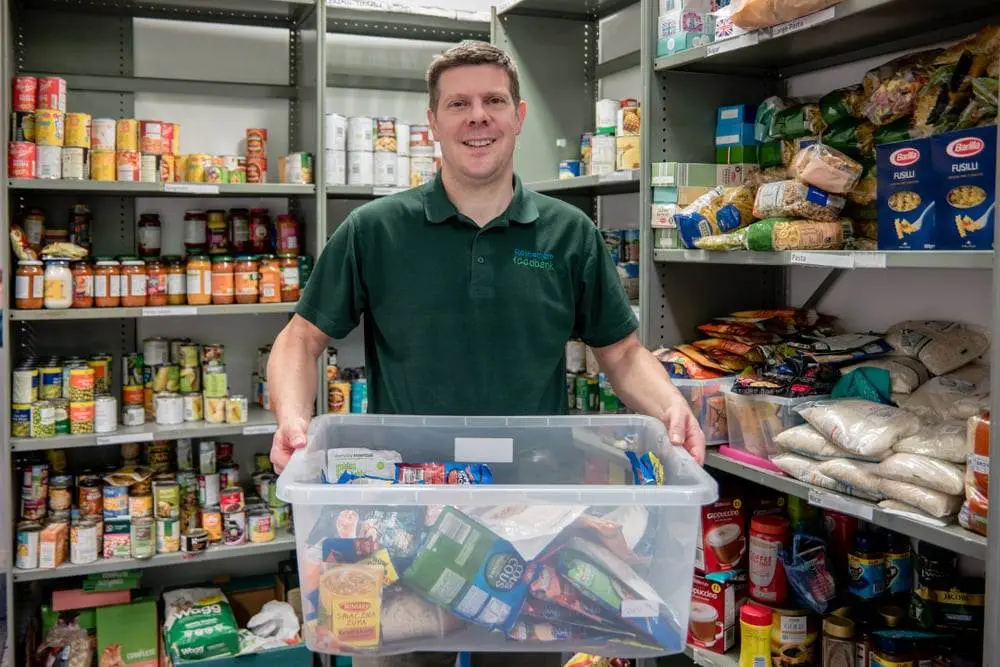 This food exchange is in operation since 1990. Initially, they were functioning as soup kitchens wherein they fed the poor people.
Later in 2006, it rebranded itself by shifting its emphasis to non-profit grocery shops. Here the underprivileged are offered a shopping experience by bridging the gap between regular grocery stores and food banks.
Most of the food items in Quest are supplied by local food partners from British Columbia. These items are then transported at a reduced cost to their client communities across five Lower Mainland markets.
Location – 167 1st St E, North Vancouver, BC V7L 1B2, Canada
Do Your Part in Helping Others
Food banks have restored faith in mankind as they help the needy with basic means of livelihood.
You can find many food banks in Vancouver – or contribute to them to help the less fortunate.