Are you looking for amazing facts about Calgary Outdoor Club? Calgary has been a tourism hotspot for Canada, where tourists worldwide visit for adventure and fun.
Calgary outdoor club is an open-end club mainly for adult members. The club offers different facilities to its members, with various events and tasks taking place regularly.
It is open to all and very flexible about membership. These clubs have been a significant source of social inclusion and creating a bond between their members.
Facts About Calgary Outdoor Club
Outdoor clubs aim to promote social events and unique relationships among club members.
Interested? Read on.
1. What Are Some Of the Reasons to Join the Calgary Outdoor Club?
Here are some reasons to join a Calgary outdoor club:
Explore new outdoor locations and activities: An outdoor club can provide the opportunity to try new outdoor activities, such as hiking, rock climbing, or backpacking, and visit new locations that you might not have otherwise discovered on your own.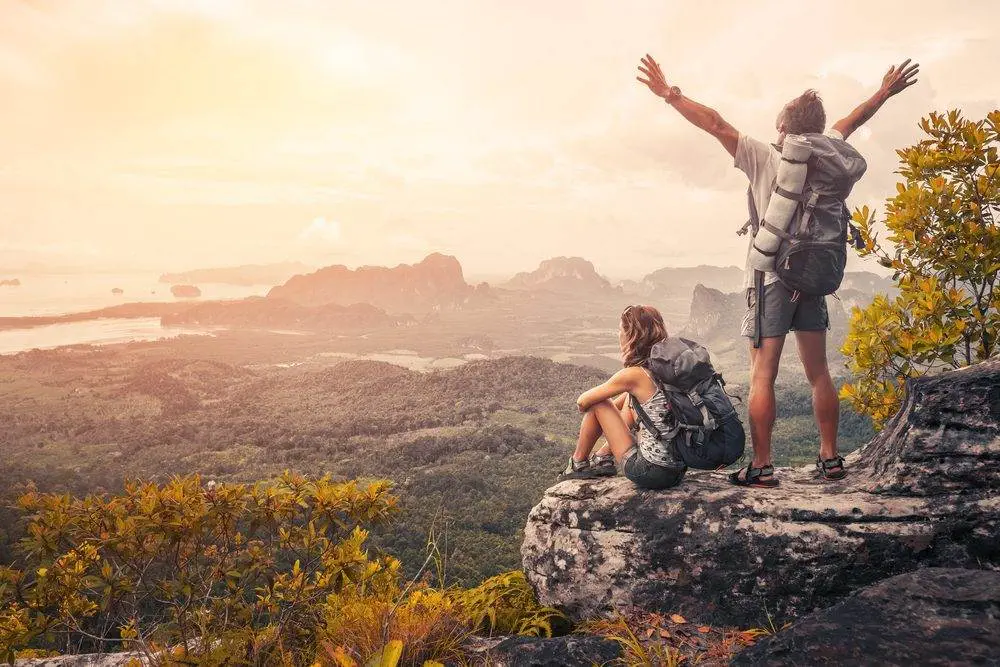 Meet like-minded individuals: Outdoor clubs often attract people who share a love for the outdoors and a desire to explore new places and activities. As a member, you can connect with others who have similar interests and make new friends.
Improve your outdoor skills and knowledge: Outdoor clubs often offer training and education programs that can help you develop your outdoor skills and knowledge. For example, a hiking club might offer trail maintenance workshops or wilderness first aid courses.
Access to group discounts and special events: Many outdoor clubs have partnerships with outdoor gear and equipment companies, which can offer members discounts on products and services.
Outdoor clubs may also organize special events that are exclusive to members, such as group trips or talks by guest speakers.
Support conservation efforts: Many outdoor clubs are involved in conservation and stewardship efforts, and as a member, you can contribute to these efforts and help protect the outdoor places that you love.
Thrilling and Challenging Activities: The central theme behind these clubs is to attract the members towards thrill and excitement, which is the foundation of these clubs.
Most of these clubs are based on challenging activities that require intense dedication and will. These clubs' members are primarily adults interested in thrill and action-packed activities.
Fun, Friendly and Inviting Atmosphere:  The main criterion behind forming these groups is to create a friendly atmosphere among the club members. Members are free to join, and the clubs are open to all, creating a welcoming atmosphere for new members.
The members are cooperative and create a fun environment where they can enjoy themselves without hurting anyone else's feelings.
2. Events Calendar and the Club Activities
The outdoor clubs generally organize activities based on the time and weather conditions during the year. The country's most famous activities, skiing and snowshoeing are generally done during the winter months in the bitter cold.
Activities such as hiking are carried out during the summer months. Therefore, event calendars are a great source of information for club members.
A preliminary list of activities that can be done in a particular month is prepared, and such actions are performed accordingly. The high-risk activities are usually kept for the summer when the conditions are suitable.
Event calendars are essential in the overall
outdoor clubs. They provide precise details of every activity to be held by the club.
3. Different Club Names Based on Activities
The different clubs in Calgary are named based on the other kind of activities to which these clubs are related to.
For example:
1. A group formed for hiking scrambling is known as a hiking club.
2. Club related to activities for skiing is known as the skiing club.
Therefore, different names allocated to various clubs create a specification among members. Each member is clear about their particular choice for the group. It also reduces all sorts of confusion in the minds of the members.
4. Senior Outdoor Clubs
The Calgary outdoor clubs are also formed for senior members who are less interested in adventure but want a friendly environment.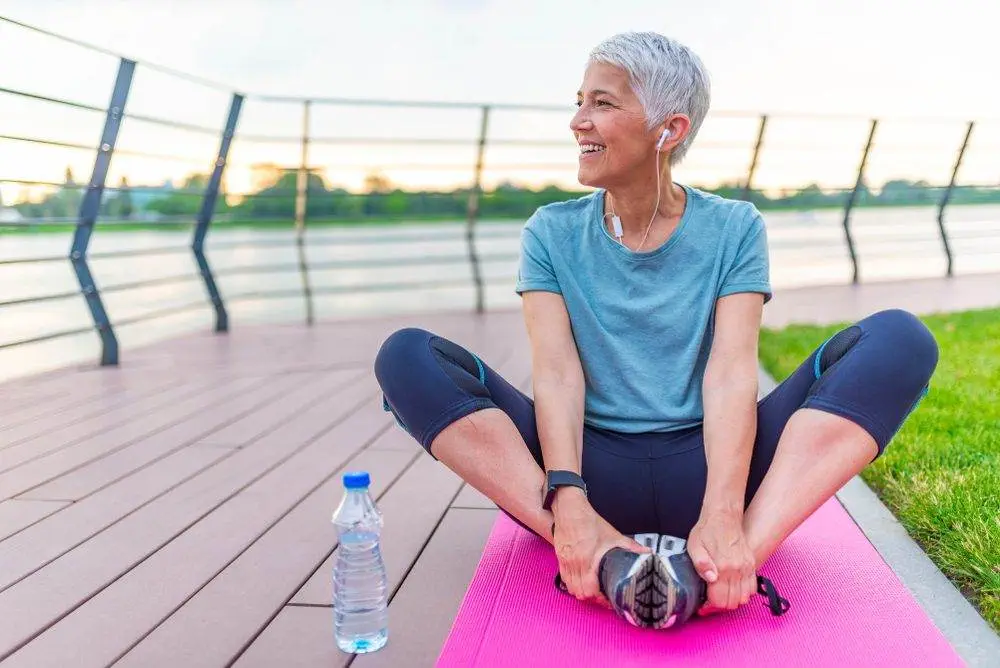 The members of these clubs are seniors 55 years of age and above. These clubs mainly organize small tours with minimum activities involving core strength and more of a fun-loving atmosphere.
These groups hold events in the Calgary area but occasionally try to visit our neighbouring provinces.
Thus, the Calgary outdoor clubs usually conduct their activities in Calgary as the locations here suit them perfectly. However, even other provinces may sometimes have an opportunity to hold such events.
Thus, organizing events in other provinces nearer to the members' residences would not trouble them much. The Calgary outdoor club's senior members seem pretty lively and energetic.
5. Activities in the Calgary Outdoor Clubs
The Calgary outdoor clubs are meant to hold events regularly for the benefit of its members.
Various events and activities are planned and synchronized correctly, so the members face no difficulties. Some of the most common activities which are usually induced for the members are:
5.1 White Water Rafting, Caving
This event is the most thrilling and enjoyable for the members. It is a group-based activity where six to eight members glide down the flowing water on a riverboat.
The activity seems interesting as each member has a row in their hand and equally participates in moving the boat. Thus, the members of the outdoor clubs form squads to enjoy the riveting and gripping adventure of the activity.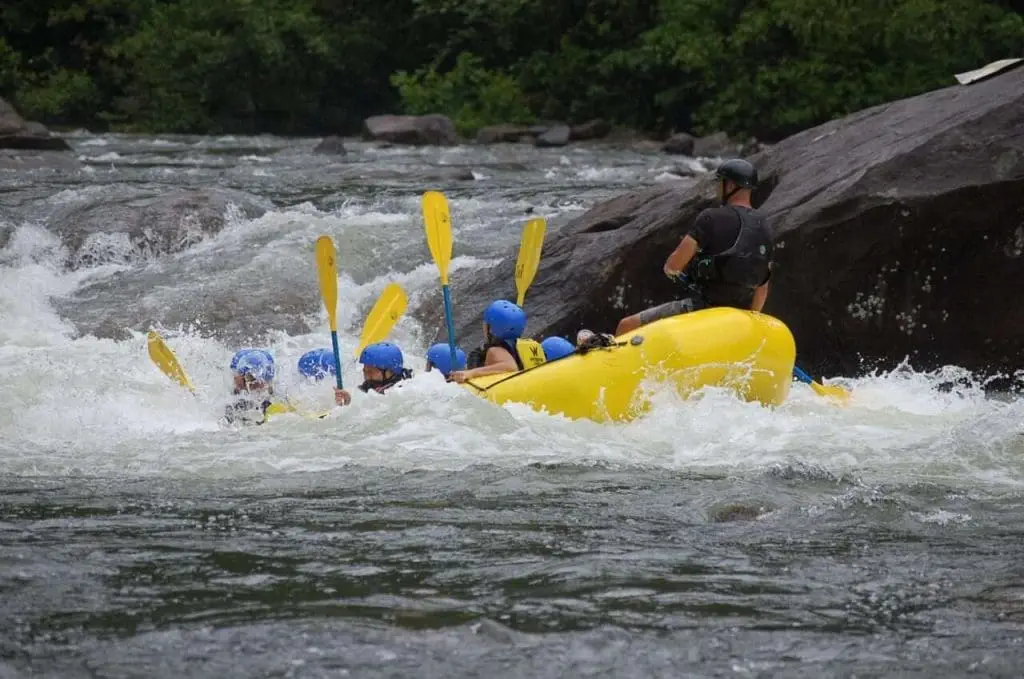 5.2 Camping, Biking, and Inline Skating
The club members' next set of activities mostly preferred are camping, biking, and inline skating. Camping at different locations and bonfires during winter are memorable moments the club members are fond of.
Biking and inline skating are activities where the members tour the entire city and different places. Inline skating is a good workout exercise for club members and is often preferred by fitness freak members.
Inline skating and canoeing are activities that the squad members usually prefer for good fitness and to overcome health issues. Canoeing is usually meant for single members. However, the members organize racing competitions to make it more interesting.
5.3 Dog Sledging
The Calgary outdoor club members often take part in dog sledging events and dog sledge tours. Dog sledge tours are one of the fascinating activities the club members usually long for.
Dog sledging activity is based on a sledge pulled by sleigh dogs who can run on snow.
This event's popularity has risen in Canada, especially in the Calgary region. Dog sledging is a favourite activity in cold areas such as Alaska.
The snowy weather in Calgary provides a fair opportunity for dog sledge tours to the members of the Calgary outdoor club. Dog sledging has become quite a popular event due to the regularly conducted dog races between the members.
6. Hiking and Urban Walks
6.1 Hiking
Hiking activities are most popular among the young members of the Calgary outdoor club. Hiking is a physical activity requiring excellent core strength. It is a long walk along the foothills of mountains, terrain, etc.
Calgary outdoor clubs conduct it as an event whereby the members move on long walks in small groups. This journey covers a wide range of tourist spots, and the club members move on to visit each place.
However, environmental changes impact the hiking of the club members as barriers occur in the form of landslides, avalanches, etc. Hiking combined with scrambling is an upright event preferred by the members.
6.2 Urban Walks
Urban walks are casual long-distance walks that the members take to explore towns and cities. Urban walks are the same as hiking, but it involves walking in urban areas.
The favourite walking trails of members in Calgary are Glenmore reservoir trail, douglas fir trail, nose hill, etc.
7. Kananaskis Country
Kananaskis Country is a park system situated in the Calgary region and provides a base for different activities under its umbrella.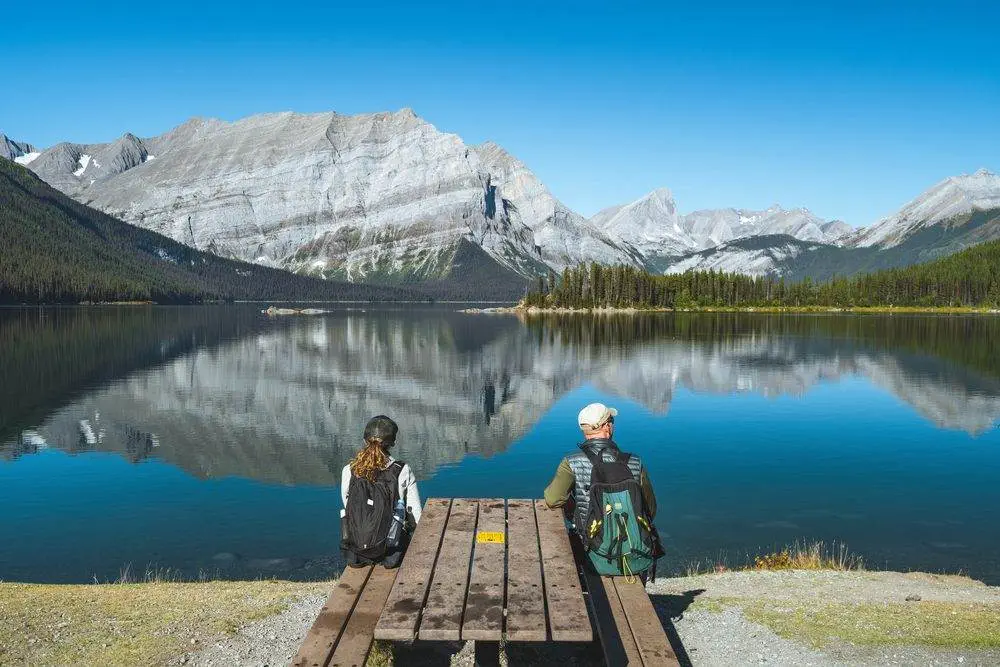 The Calgary outdoor club members find this system highly fun-filled and mesmerizing. Under this system, members can participate in different activities under one roof.
Kananaskis country provides various activities such as hiking, camping, biking, inline skating, rafting, caving, and dog sledging.
The snowy terrain and cold climatic conditions make it possible to board cross-country skiing which has become a new trend. The tourists take great interest in the skiing activity.
7.1 What Is Included in Kananaskis Country?
The Kananaskis region stretches east of Calgary to the Canadian Rockies' front ranges. Outdoor adventures and wildlife habitats are provided by nine provincial parks and over 50 recreation, wilderness, and natural areas.
7.2 How Much Does It Cost to Go to Kananaskis?
The cost of a pass is $15 per day or $90 per year. By purchasing a pass, you are assisting in keeping this special part of Alberta beautiful and protected for future generations. Do you want to learn more?
Closing Thoughts
Cross-country skiing is challenging for beginners, whereas snowshoeing is easy to learn. Thus, It is a complete package for anyone who visits this place.
Though Calgary is famous for its outdoor clubs, new members are added frequently. It is becoming quite popular throughout the country.
The Calgary outdoor clubs also give particular preference to reducing stress in the lives of adults. The ongoing clubs provide different services to their members in various sports and adventurous activities.
Calgary is famous for a wide range of tourist and sports activities, making it a favourite tourist destination in Canada. These clubs provide different facilities that lift the person's social and psychological state of mind.
Whether you are looking for winter weekend getaways, national urban parks walking, or cross-country ski, the Calgary outdoor recreation enthusiasts program is perfect for all.  The club organizes scheduled meetings for hiking clubs or hiking groups for winter hiking in places like west bragg creek, c skiing.
So, What are you waiting for? Visit Today!