Lake Simcoe is very popular in Ontario for its stunning beaches. It is a visitor-friendly place, especially in August. Visitors can enjoy the beach volleyball court, various water sports, and the fascinating sunset from the beaches.
Most beaches have car parking facilities, beach docks and playgrounds for kids. Visitors also enjoy various water sports during the summer times. Some have a quiet environment where you can peacefully enjoy the sunset. Here, you will find the top 8 Lake Simcoe beaches to hang out with friends and partners.
1. 8 Best Lake Simcoe Beaches
The beaches in Ontario have great scenic beauty and are the best place to spend your leisure time. There are various water activities, including water sports and skiing available there. Accordingly, you can enjoy beach picnics, parties and volleyball on the beach courts. The Lake Simcoe beaches offer the best place to escape from everyday busy life and enjoy nature.
1.1. Tyndale Beach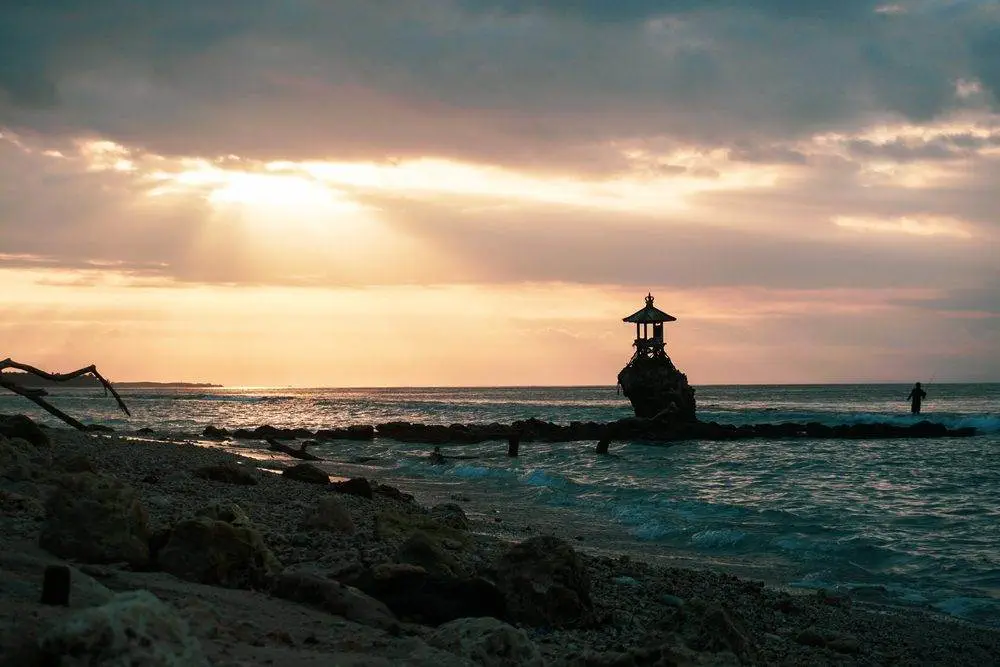 Tyndale Beach is nice and clean that is located in Barrie. There has a volleyball court, parking areas, restrooms, and barbeques for visitors. Young adults also prefer to spend a lazy afternoon here.
The sandy beach is a popular choice among visitors and residents. Tyndale Beach is very small as there is only space for 25 cars in the parking area. The beach becomes very packed during the summer times.
1.2. Centennial Beach Volleyball Court
Centennial Beach is one of the most popular beaches in Ontario located at Barrie. This is the largest Lake Simcoe beach that has various amenities for visitors. This is a large sandy beach where people love to spend their leisure time, play volleyball at the volleyball court and arrange small picnics with friends.
The sandy shores and warm water are the main attractions for tourists. Several water sports are also available such as kayaking, canoeing, paddle boarding, and various other activities. The security system is very strong and has sufficient lifeguards during the whole day.
1.3. Clarendon Beach Park
Clarendon Beach Park is a beautiful beach in Ontario situated in Keswick. This is a tiny beach where you can spot so many boats. There are no lifeguards but this is a very familiar place for enjoying the sunset at the beach.
This beach park is like a hidden gem for them. They can enjoy the stunning view of the lake. Besides that, visitors also enjoy fishing, swimming, and water skiing in Clarendon Beach.
1. 4. Wasaga Beach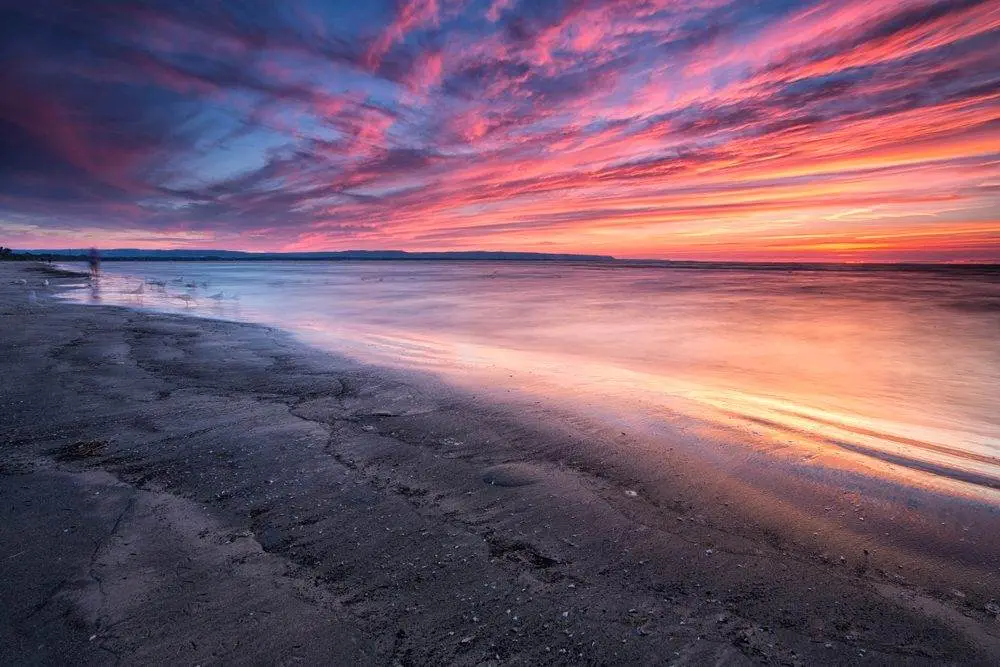 Wasaga beach is another popular freshwater beach with a stunning view of the lake. Six smaller beaches in Wasaga beach are connected. Beach 1 and 2 are famous among young visitors as those beaches are preferable for beach parties and hang-outs. Young people also celebrate proms and other celebrations on these beaches.
Beach 3, 4, 5, and 6 are preferable for families and aged persons. These beaches are quiet enough to spend a lazy afternoon and watch the sunset with your partner. Apart from that, all of the beaches have bars, cycle trails, footpaths, and long sandy beaches. Visitors can enjoy the local seafood in beach restaurants.
1.5. Johnson's Beach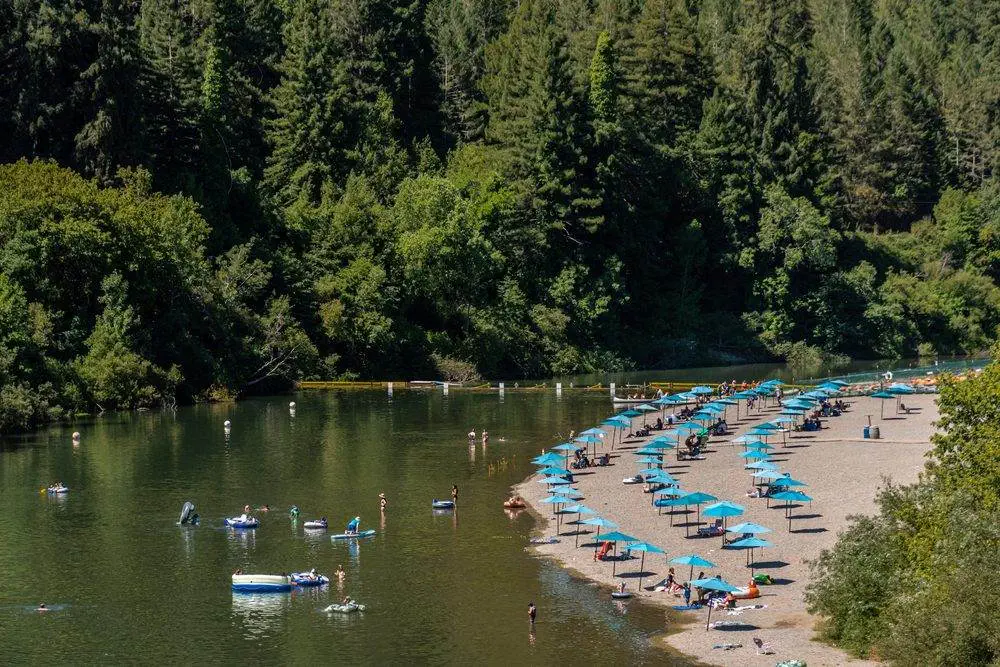 Johnson beach is a popular alternative to the main Centennial Beach in Ontario. This Lake Simcoe beach has a sandy beach and a spectacular view of the lake. This beach becomes very busy and populated during the summer months.
You will find this beach on the north side of Kempenfelt bay. The clear water of this beach is appropriate for various water activities. Visitors prefer to relax on the sandy beaches as lifeguards also visit the beach area making the beach safe enough.
This is a private beach with a paid parking lot and sufficient restrooms for visitors. Accordingly, locals also prefer the boardwalk of this beach for cycling and jogging.
1.6. Oro Beach
Oro beach is a small but one of the best beaches at Lake Simcoe. This beach is situated at Oro Station. It has a shallow water level. You can walk up to 3 km along this beach. Although, there are no dock or boat facilities. You can enjoy your summer vacation here by swimming here peacefully.
It is a sandy beach with pebbles and a lot of shady areas. This beach is safe for kids, and there is also a playground near this beach. Apart from that, various family picnics and friend gatherings are also held at this place. This is a perfect place for water sports and beach parties during the summer.
1.7. Innisfil Beach Park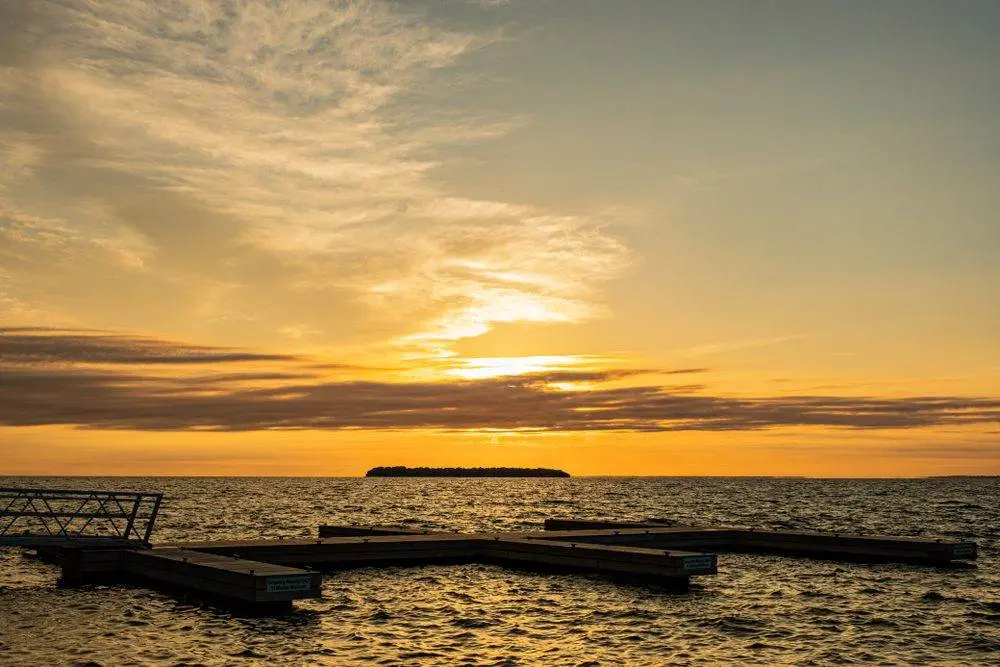 Innisfil Beach Park is another best beaches among the Lake Simcoe beaches. This sandy beach park is very popular among visitors for its leisure facilities. There are a beach dock, waterfront, sports fields, and park for kids.
Retired persons also prefer this beach park for its peaceful environment. People enjoy various activities, including swimming, water skiing, and using the pathways for jogging. It is a perfect place to relax and experience the sunset, and enjoy sunbathing.
This beach mostly becomes crowded during the summertime. Here is a lot of greenery where individuals feel connected with nature. There is also a bbq stand, various food stalls, and ice cream shops on the beach.
1.8. Couchiching Beach Park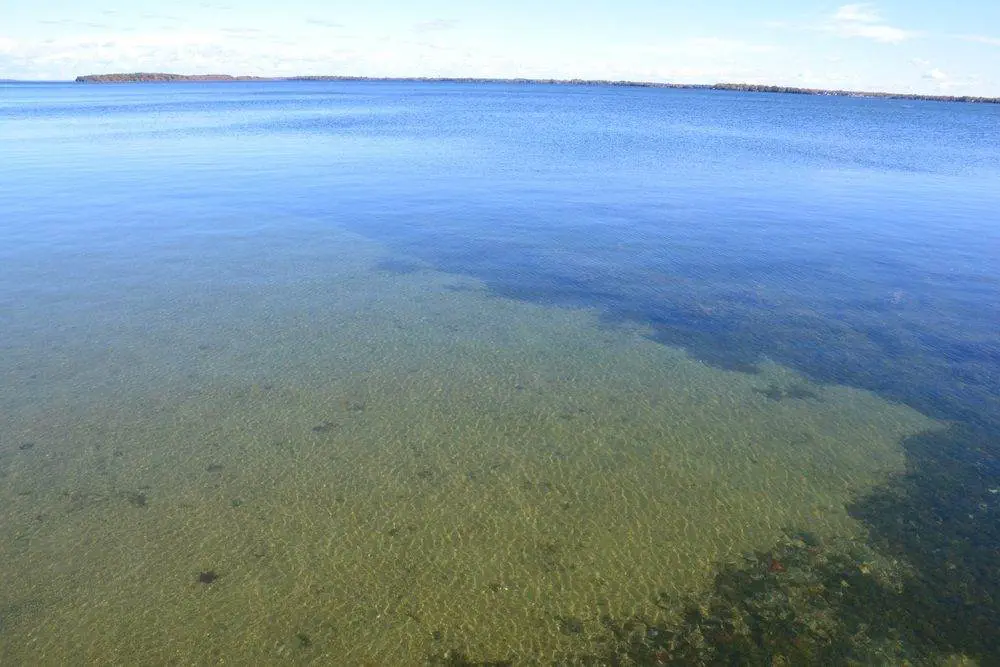 Now you will discover the most beautiful Lake Simcoe beaches most popular among visitors. This is the best place for sunbathing, viewing the sunset, and picnics. This place remains crowded during the winter or summer days for the amenities.
Here is a rotary train that runs in the summertime. Visitors also come up with their kids as there is a kids' playground that is safe enough. This is a perfect place for dating too. You can enjoy French's Hot Dog located near the beach.
The whole area is 14.5 acres and is located at Orillia. There are plenty of seating areas, picnic areas, washrooms, gardens, trees, and a dock on this beach. You can also enjoy various summer events and live music shows at Couchiching beach park too.
2. Bottom Line
The Lake Simcoe beaches are very popular for their scenic beauty. Some of them have various beach amenities and are crowded enough. If you prefer beach parties or small picnics. You must visit Centennial Beach or Couchiching beach park. Here you can enjoy boating and also play beach volleyball on the courts.
On the other hand, if you are looking for some quiet time with your partner or friends you should visit Oro beach or Clarendon beach in Ontario.