Blue Mountain Canada, is one of the most beloved getaways in Ontario.
It is located in Grey County, on the northern edge of Southwestern Ontario, Canada, where the Beaver River flows into Nottawasaga Bay, which forms a part of the Georgian Bay.
It is no secret that Blue Mountain, Canada's economy, revolves greatly around tourism. The town attracts tourists all year round with its relaxing, scenic views and well-preserved natural beauty.
The Town of Blue Mountain came into existence on January 1, 2001, after integrating the Town of Thornbury and the Township of Collingwood. This four-season vacation town is only around a 2.5-hour ride away from Toronto and, hence, a great option for a weekend escape from the city.
However, you would probably enjoy visiting here during the weekdays to avoid too much of a crowd. Blue Mountain, Canada's local communities predominantly include Clarksburg, Craigleith, Thornbury, and Ravenna.
This stunning place also offers many classic Canadian recreational activities that are child- and family-friendly throughout the four seasons.
Here is everything you need to know to plan an excellent trip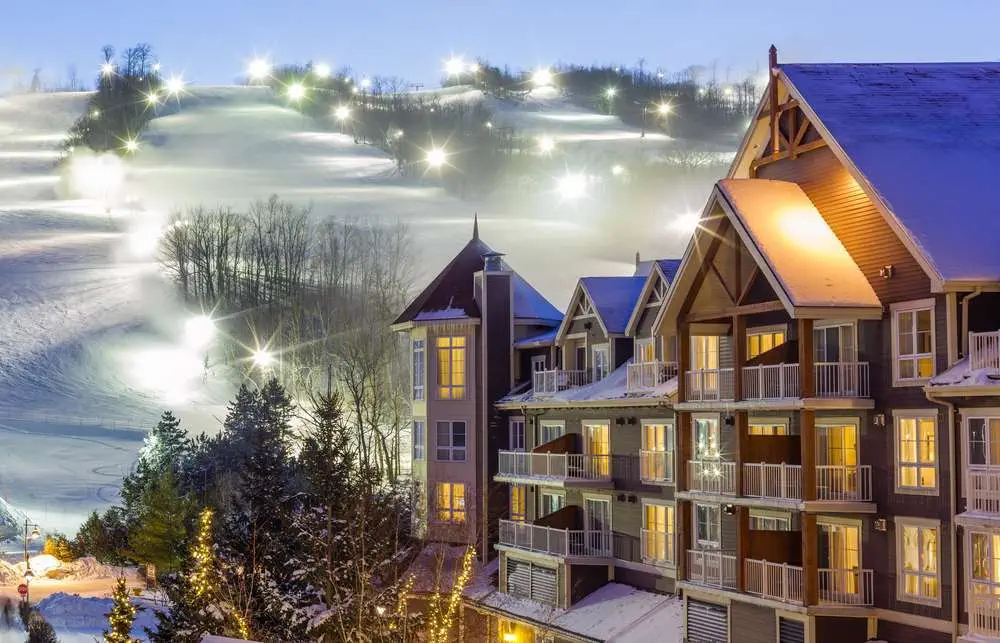 1. The Blue Mountain Resort
Otherwise referred to as the Blue Mountain Village, it is a popular ski resort in Southern Ontario and forms a renowned Blue Mountains tourism hub.
Originally founded by Jozo Weider, it is located just northwest of Collingwood. In his lifetime, Weider made numerous changes to the resort, which was primarily just a popular skiing destination.
Blue Mountain Canada is one of Ontario's largest alpine-style ski resorts. It features multiple cross-country trail operators and hiking trails.
You may also note that there isn't much difference between the Blue Mountain Village and the Blue Mountain Resort, except the former is run by a non-profit organization and the latter by the Alterra Mountain Company.
The two work together to provide a blissful experience to their visitors.
2. Blue Mountain Village
Located in an extremely convenient spot, not too far from the Niagara Escarpment, the Blue Mountain Village lies close to most resort lodgings at the bottom of the Blue Mountain ski hill.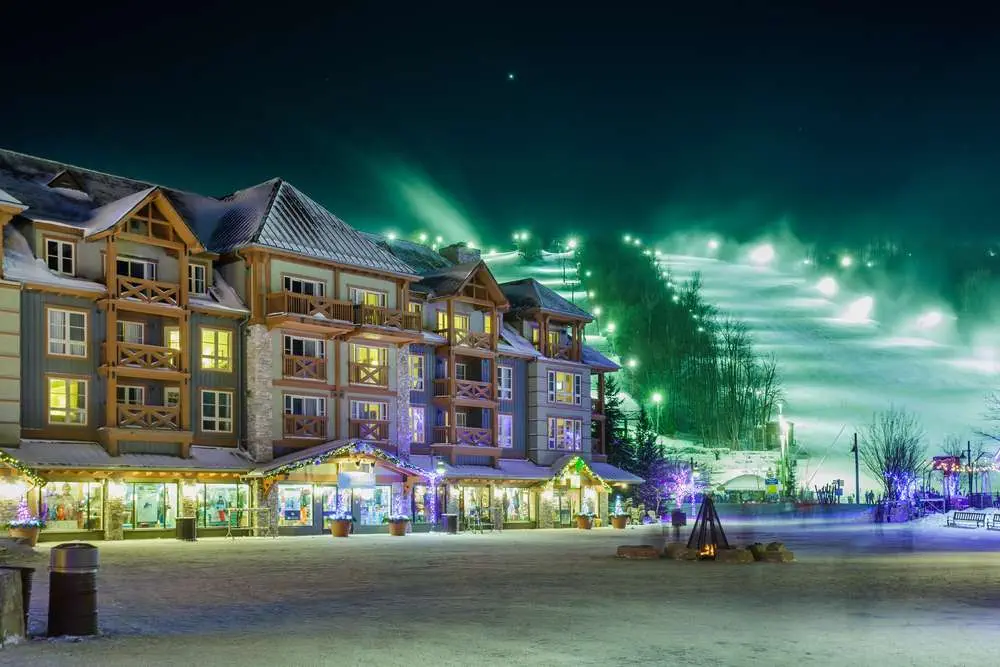 Its turn-of-the-century Victorian Ontario-style architecture is formed by a pleasant fusion of cobblestoned, pedestrian-only paths adorned with beautiful buildings. The Blue Mountain Village is the nucleus of the wonderful experience at the Blue Mountain Resort.
The Mill Pond adds to the beauty of the Blue Mountain Village and allows you to hop on and paddle through its serene waters during summer or do some ice skating during winter.
If you're more interested in water-related activities, look at the family-friendly Plunge Aquatic Centre, which houses indoor and outdoor swimming pools and an indoor water playground.
The village offers various lodgings, shops, restaurants, and activities.
Some of the most enjoyable wintertime activities in the village include skiing, sleigh riding, ice skating, millpond skating, cross-country skiing, snowboarding, and so on.
Apart from that, you can enjoy mountain golf, rock climbing, ziplining, mountain biking, and low and high rope courses, amongst many others, during the summer.
3. The Scenic Caves
Located at the highest part of the Niagara Escarpment, the Scenic Caves are 400 meters above sea level, west of Collingwood in Blue Mountain, Canada.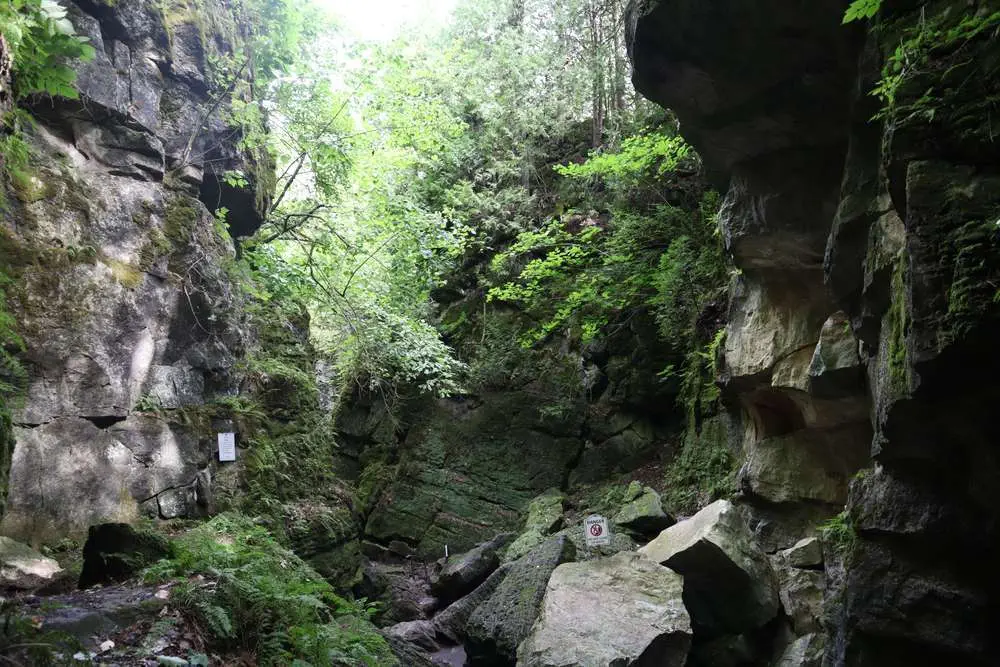 For safety reasons, visitors are not permitted to wear footwear such as flip-flops, heels, or sandals; anything that may cause injuries or lead to accidents is prohibited.
These caves were also a spiritual spot for Petun and Huron people.
Suppose you're someone with a fear of small spaces or feel like it's going to be a difficult task to squeeze your body through some small caves.
In that case, try other activities such as eco-adventures or ziplining, cross-country skiing, winter trails, or exploring the 420-foot-long Suspension Bridge at Scenic Caves is suggested.
4. Apple Pei Trail
The Apple Pie Trail is a self-guided culinary tour activity open all year round, best enjoyed during fall.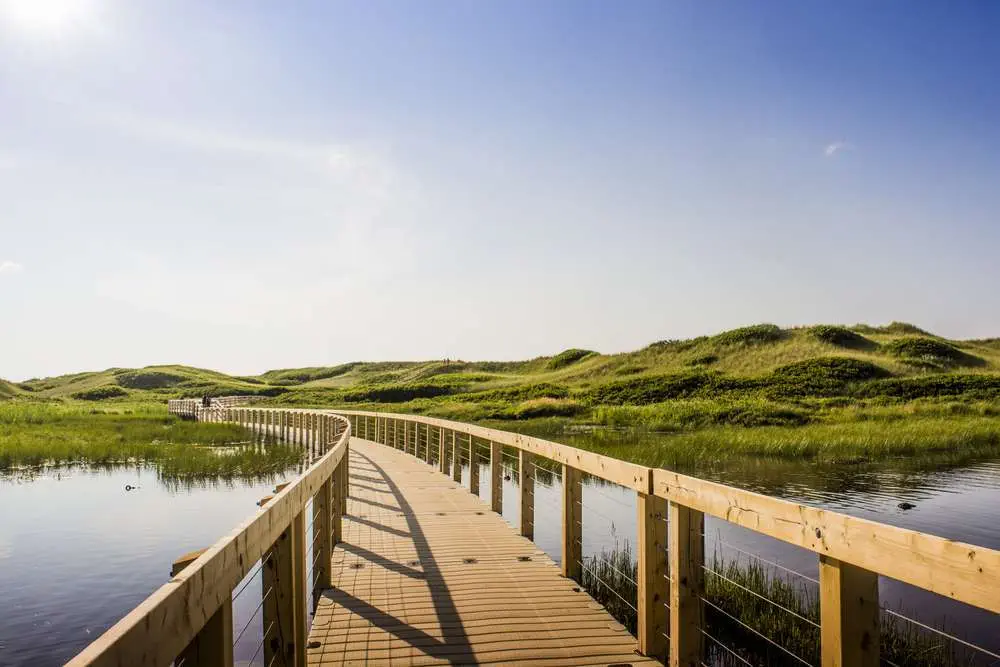 The trail runs through multiple popular destinations in the Town of Blue Mountain, Canada, with over 40 restaurants, markets, wineries, bakeries, and whatnot, for you to choose from and indulge in the hearty local treats.
Some popular stops on the Apple Pie Trail include the Thornbury Bakery, Clearview Township, Beaver Valley, and Collingwood Farmer's Market, amongst many others.
You can get the map of the trail from the website.
5. Camping
You can also go camping in the Craigleith Provincial Park, located on the southern side of Georgian Bay, at the base of Blue Mountain.
Apart from that, you'll have easy access to all the campsites through cars at Craigleith, and the park has four comfort stations that are pretty close to each other.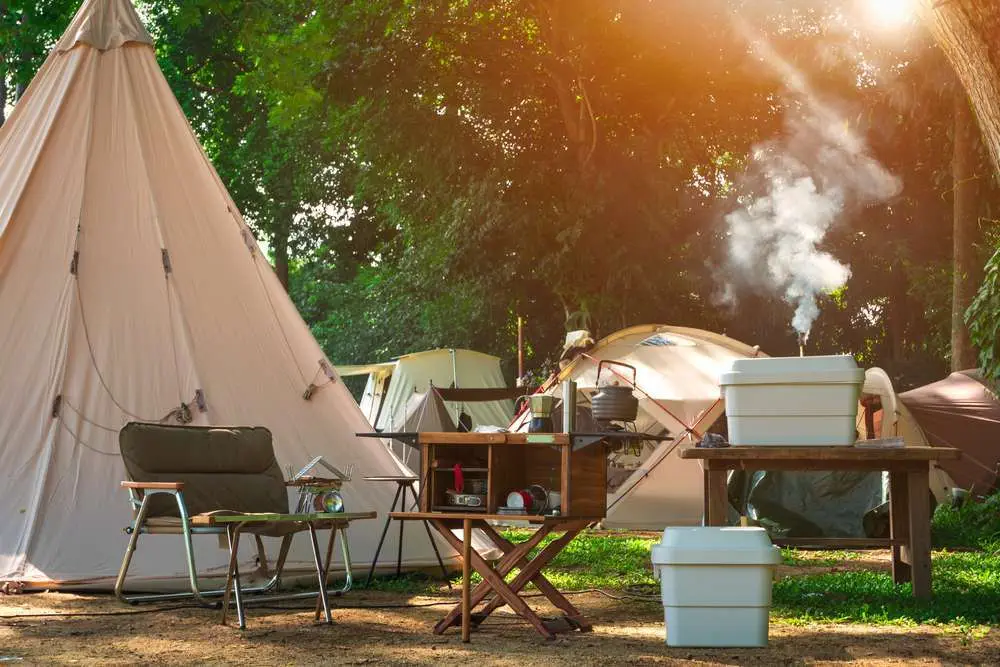 The park has four parts:
Area A: This includes all non-electrical sites.
Area B: This contains electrical and non-electrical sites,
Area C and Area D: both of which are radio-free and contain both electrical and non-electrical sites. Located adjacent to Georgian Bay, you can also go for water activities like kayaking, paddle boarding, windsurfing, fishing, etc.
6. Biking
You can rent a cross-country mountain biking tour, on the panoramic Georgian trail and head onto the 32 km long multi-functional track between Meaford and Collingwood.
Birding
Discovery Program
Fishing
Find out more about the park's rules, facilities, fees, and so on here.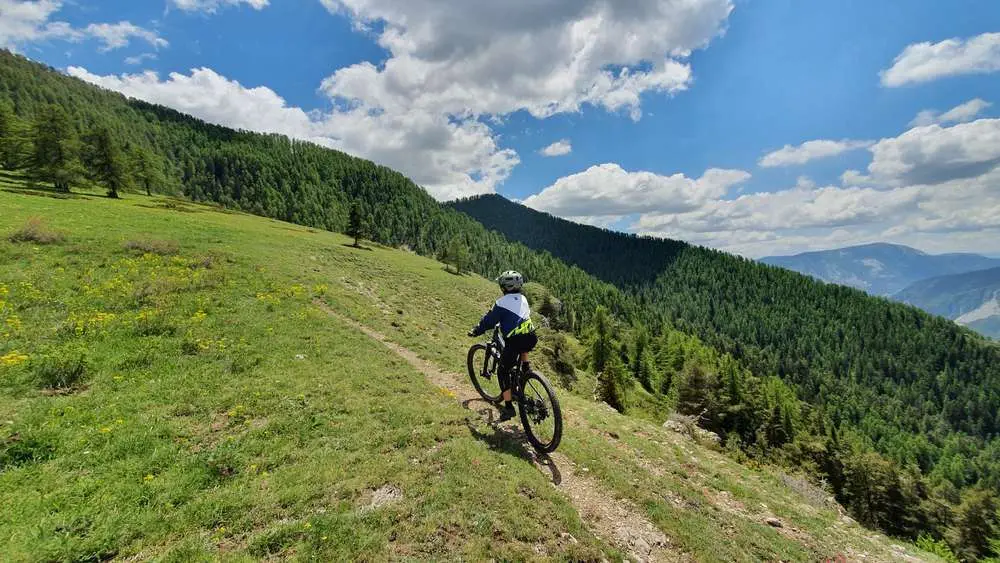 There are numerous accommodations available at Blue Mountain Canada. Feel free to browse through the official website or any other website to choose a lodging best suited for your needs.
7. Fun Activities For Kids
What better way to increase the dose of joy and merry from your stay at Blue Mountain Canada than planning and spending your time relaxing with your kids and family?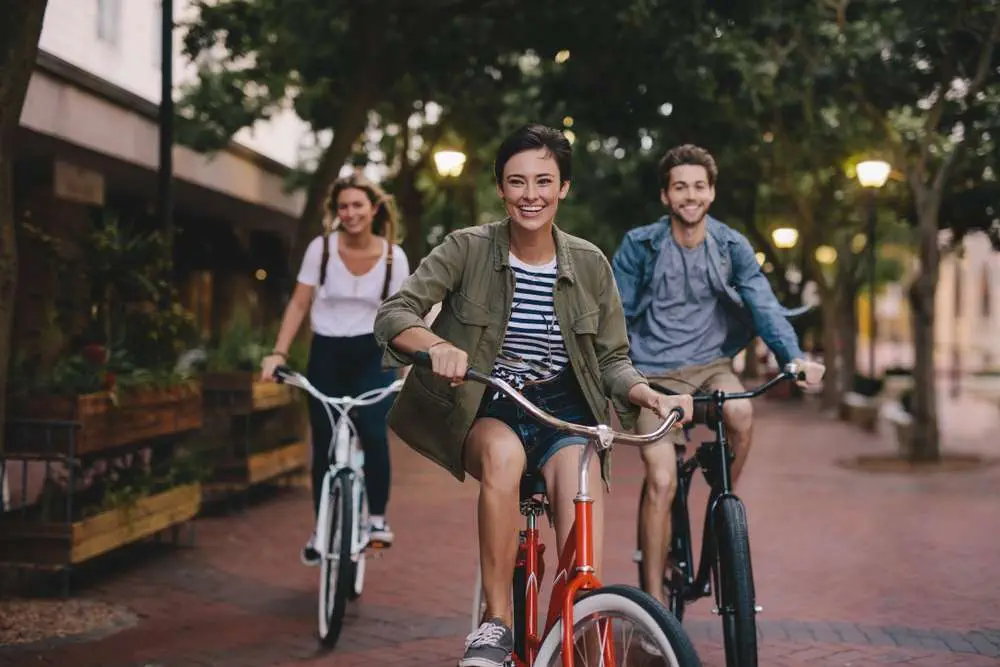 And what better way for a child to spend their holiday than learning skills and finding a spark of passion in the snow-covered mountains?
At Blue Mountain, Ontario, children can enroll themselves in some popular winter programs and make some pleasant memories in the white fields while developing into skilled and athletic individuals.
Summer Camps
To help children overcome new challenges and improve their outdoor development, children can enroll in the following:
Skills Camp: This camp offers two specialty options for kids aged 8 to 12: biking and multi-sport training.
Snow School, Race, and Freestyle Programs:  The programs included in the Snow School are:
Daily programs: it includes daily skiing and snowboarding lessons.
Ski and Snowboard Freestyle Programs: your child can choose to learn and hone their skills at any of the multi-week, holiday, and weekend programs according to their interest and convenience.
Ski and snowboard race programs:  It is self explained, there are many great areas to visit if you love the snow
Multi-week Programs: other weekly and monthly celebration programs
All the details related to the mentioned programs can be found here. Be sure to inquire and obtain all the details before enrolling!
Other activities available for kids at Blue Mountain Canada are Fat Biking, Ski Touring, Hike N Tube, Snowshoeing, Woodview Mountain Top Skating, Biking, and many others.
8. Accommodations Options
Being a tourist hotspot throughout the four seasons, Blue Mountain, Canada, has no shortage of accommodation to offer.
Although the prices of the accommodations keep fluctuating over time, most accommodations at the Blue Mountain Resort lean more towards the expensive side.
However, there shouldn't be too much trouble looking for accommodation that best suits your needs, as accommodations at the Blue Mountain Resort are known for being well-kept and family-friendly.
The Westin Trillium House
If you're looking to stay at a luxury hotel at Blue Mountain, the one that's likely to pop up first, and for good reasons, would be the Westin Trillium House.
Perched on the farther side of the Millpond, this hotel is not far from the Blue Mountain Village and provides a stunning view all year round.
The Westin Trillium House is pet-friendly and provides access to ski-in/out. Visit here to get more information.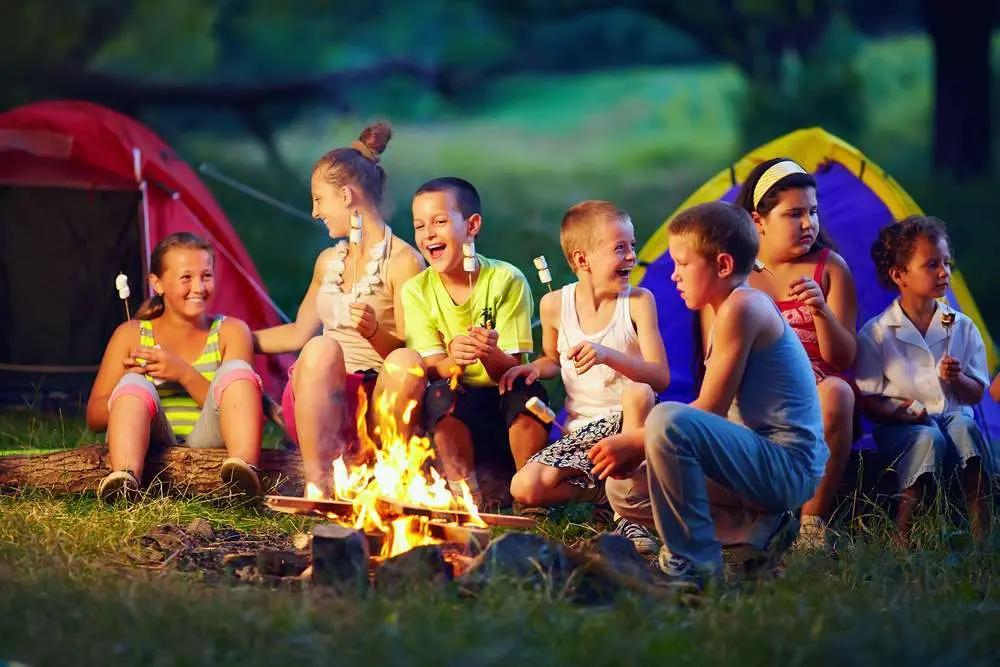 "The Grand Georgian"
Second on the list would be the Grand Georgian, which is located at the base of the Blue Mountain Ski and Golf Resort.
The Grand Georgian is situated at the center of the Blue Mountain Village. Blue Mountain resort offers many great places and restaurants.
If you're lucky enough to get a suite overlooking the central plaza, you get the best view of all the entertainment in the central plaza for free!
The hotel also offers a seasonal indoor pool and two hot tubs all year round for relaxing after activities and walking around the whole day.
Mosaic-Boutique Suites
The Mosaic offers elegant two-story townhomes (163 suites), a year-round outdoor heated swimming pool, a ski pass sales point, and a hot tub and sauna.
Nevertheless, the most remarkable thing to look forward to at the Mosaic would be the interior access to the award-winning Iwa Spa, where you get some best-in-class wellness services to relax in the calm and serene ambiance of the spa.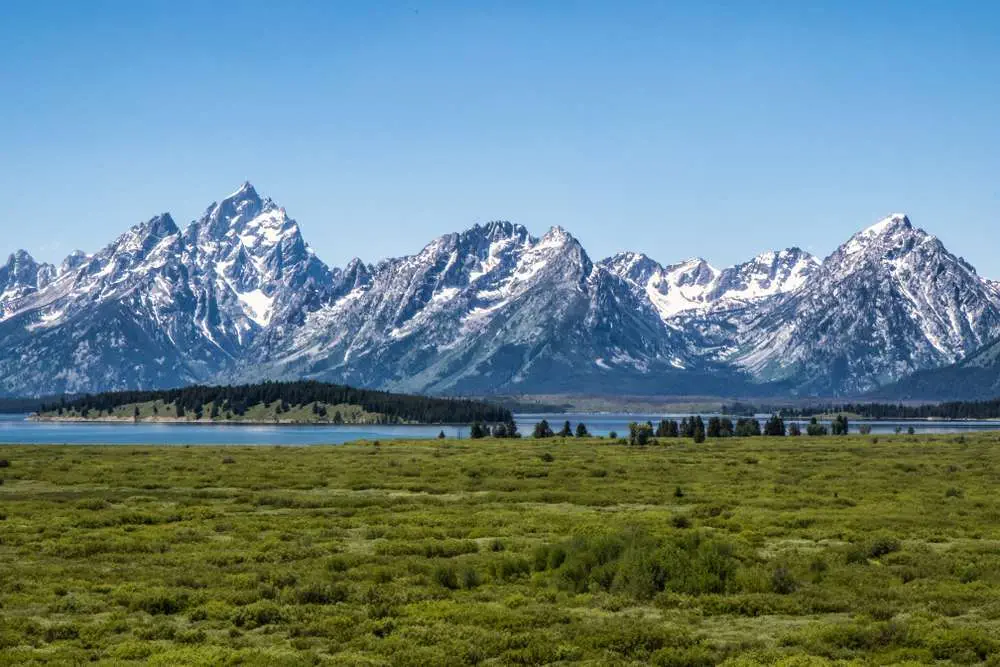 Closing Thoughts
With the wide array of activities available to enjoy at Blue Mountain, Ontario, Canada, there are undoubtedly things that couldn't be squeezed into the article.
Still, the best way to relish the travel experience is by exploring. Perhaps you'll find a street corner with not so many customers selling some of the best pies you've ever tasted! not to mention some great places for taking photos blue mountains tourism.
If you have any doubts or inquiries about your trip to Blue Mountain Canada, try reaching out to people through the official Blue Mountain Canada website.
What To Keep In Mind When Visiting The Blue Mountain
Canada Activity Central is located atop the Blue Mountain Village and is the axis of all activities at the Blue Mountain Resort.
Come here to get a ski pass or lift ticket or plan what will be the next thing to cross off your to-do list from the off-resort activities.
These include thrilling adventures such as caving, canoeing, and some signature Blue Mountains attractions such as the Ridge Runner Mountain Coaster!
There are options to choose from for passes and tickets, so make sure you cross-check availability, prices, rules, and regulations at your Blue Mountain inn.
It is highly recommended to pre-book your passes or tickets to have assured access. Below are some tickets and passes to choose from:
Play All Day Pass
This is the most popular pass and will sell out soon, thanks to limited inventory. This pass provides unlimited access to select Blue Mountain summer activities and attractions.
You can move on from one activity to another the entire day for as long as your body can handle it.
You should, however, keep in mind that these passes are non-refundable and non-transferable.
Explore (all day pass)
You can get this pass with unlimited access to Blue Mountain's Explore Park.
It is restricted to 24 hiking trails, cross-country bike trails ( it even offers downhill biking), and the Open-Air Gondola if weather permits. These passes are non-transferable and non-refundable as well.
Add-On Adventures:
This is a one-time, non-refundable, non-transferable pass with additional height, weight, and age restrictions. This pass provides access to Mountaintop Segway Tours, Timber Challenge High Ropes, and Woodlot Low Ropes.
Ticket-Play As You Go
This first comes, first served ticket excludes the following: Open-Air Gondola, Timber Challenge High Ropes, Woodlot Low Ropes, Mountaintop Segway Tours, or Monterra Golf.
The play-as-you-go ticket gives you one-time use access to the activities mentioned above and is non-refundable and non-transferable.
The prices and availability of those above can be checked here. Blue Mountain announced plans to expand the Orchard section of the mountain with six new slopes and a six-person high-speed chairlift.
You can also check out other passes and tickets available, such as the Ikon Pass, the Ikon Base Pass, or the tickets for AGORA: Path Of Light at Blue Mountain, Ontario, on the website.
Also check out,
Suggested Reads
Best 101 Guide to Black Rock Resort