Singapore is a great vacation spot with plenty of attractions. And if you're a first-time visitor, you may now know what souvenirs to get. Don't worry; we will help you explore Singapore's charm and make you decide from what are some great buys.
1. A Little to Know about Singapore City
Singapore often known as the "Lion City" is a dynamic centre that presents a unique fusion of culture, cuisines, and experiences. Apart from its architecture and rich historical background, this island nation is also famous for its shopping spree.
Whether it's street markets or luxurious shopping malls, Singapore offers a range of shopping options to suit all tastes and budgets. So now let's explore the must-have items that truly capture the essence of culture and provide visitors with a memento to cherish from their time in the ecstatic city.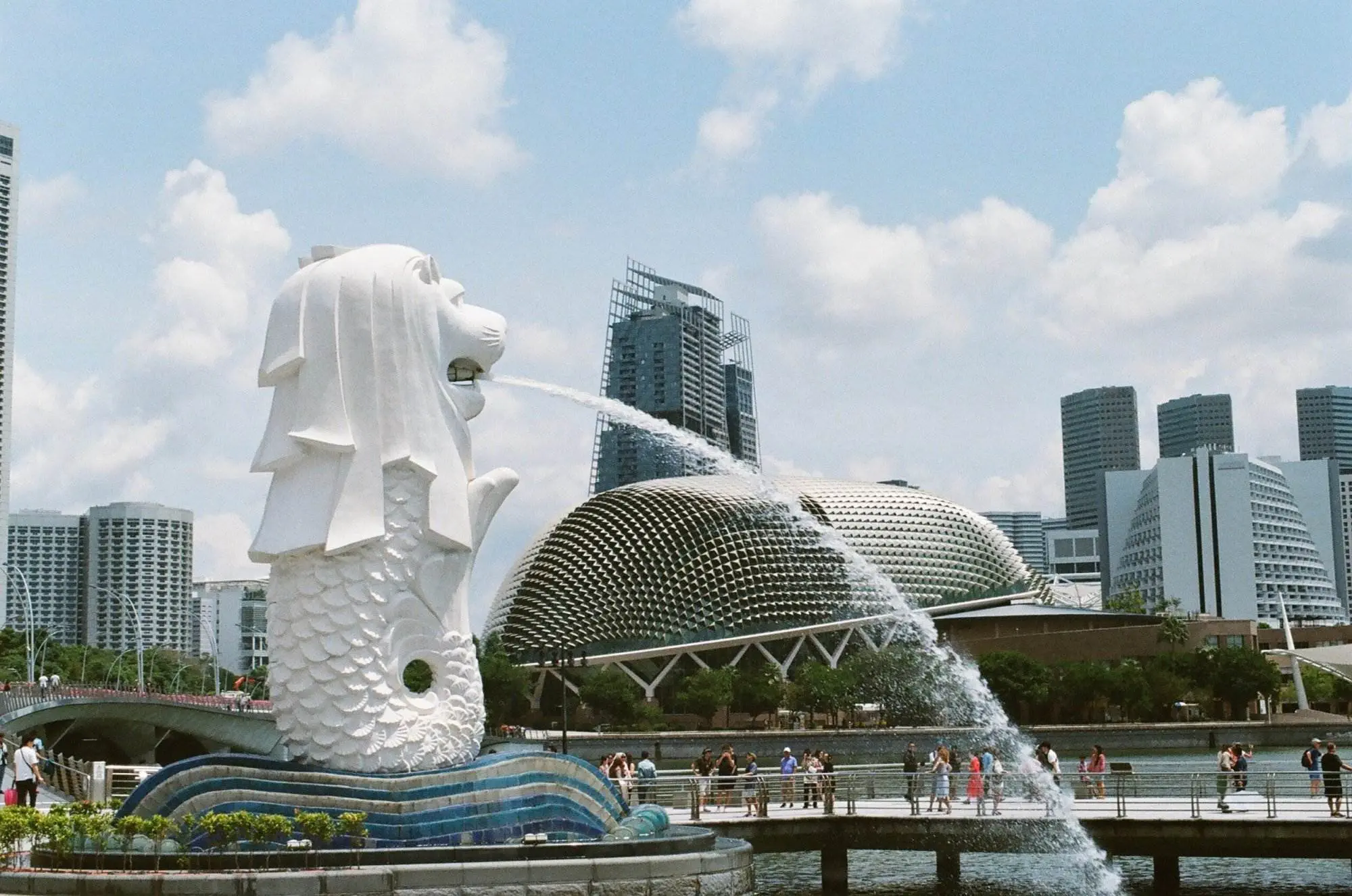 2. Best Souvenirs of Singapore
To end your dilemma of what to buy in Singapore, here is a complete list of the most popular and meaningful souvenirs you could get from the Lion City.
2.1) Goods from the National Flower of the City
Vanda Miss Joaquim which is a type of orchid is the national flower of Singapore. So, we can say that orchids are a very prominent flower in the city. The people there make good use of this great flower to make unique items. Let's see some of them.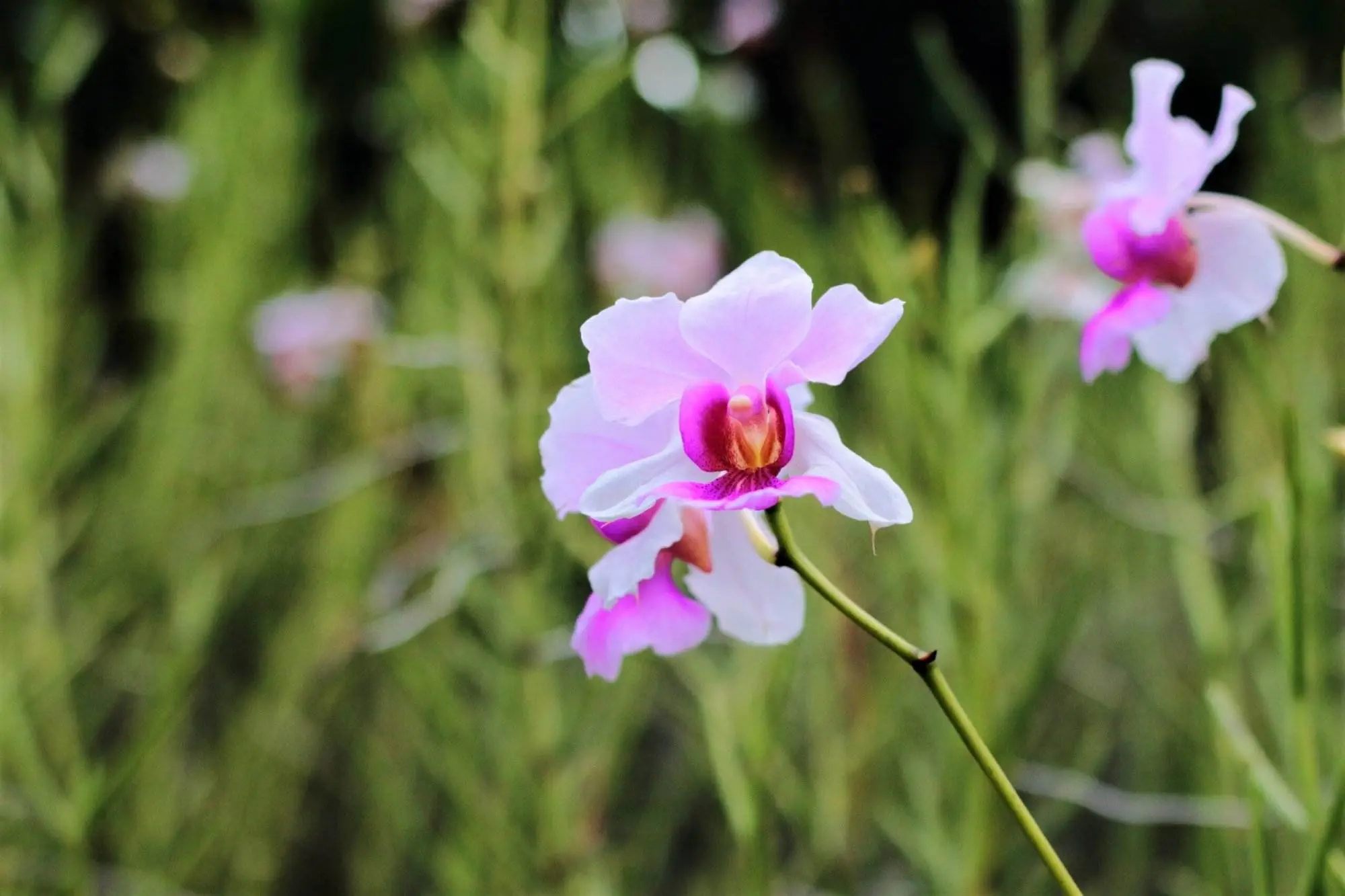 2.1.1) Gold-Plated Orchids
The people of Singapore are very fond of orchids. So to preserve the beautiful flowers, the RISIS which is a local jewellery brand, plates these real orchids with 24K gold. These plated flowers are then made into eye-catching necklaces, bracelets, earrings, and even brooches.
Apart from jewellery, gold-plated orchids are also used to make attractive formal corporate gifts like card holders, picture frames, and pen holders. This makes it easier to take the flowers as a souvenir back home without worrying about them wilting.
You can get hold of this valuable item at any RISIS store, especially at
Suntec City Mall,
Gardens by the Bay or
Changi Airport souvenir shops.
2.1.2) Orchid Perfume
Orchid-infused perfumes are a perfect Singapore souvenir to keep your memories of the place. Orchids have a striking fragrance with a hint of spiciness which makes a unique combination for perfumes. These perfumes are packed in gorgeous bottles in various sizes. They are available for both males and females and are a great gift for your loved ones.
You can find these exquisite orchid perfumes from
Marina Bay Cruise Center,
Orchard Road, or
At any supermarket and departmental store in Singapore.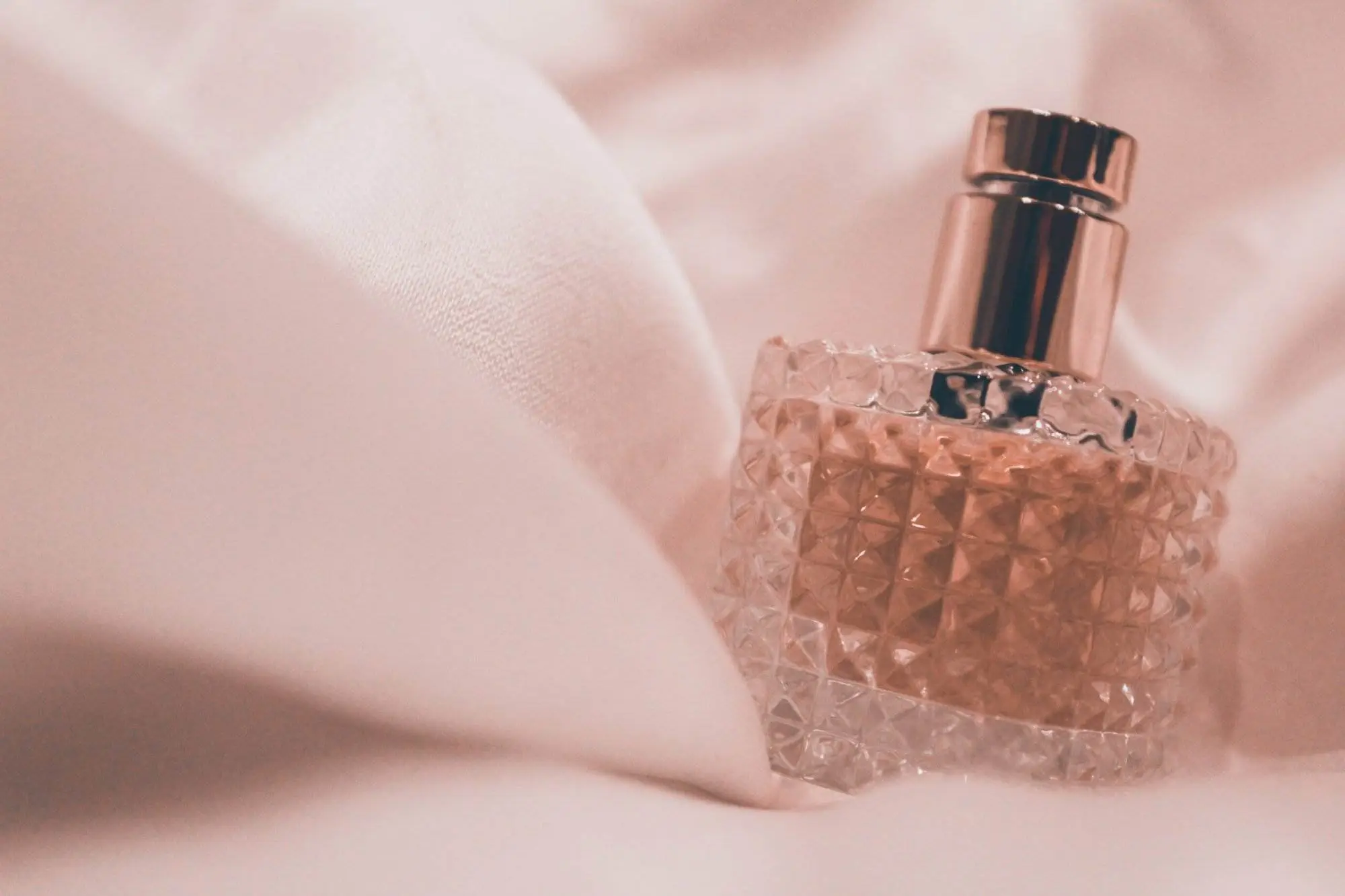 2.2) Items Influenced by the Peranakan Culture
Peranakan is influenced by both Chinese and Indonesian/Malay culture. Having deep roots in Singapore, you can see this culture in the food, art, clothes, and much more. Let's go through the most popular items displaying this prominent culture.
2.2.1) Peranakan Tiles
These tiles are made from ceramic showing the unique culture of Singaporean Peranakan. Beautifully carved and then glazed carefully for durability, these tiles are a great showpiece item for your houses and even for gifting.
Find these alluring tiles in the Peranakan shophouses present in the neighbourhoods of Joo Chiat and Katong or Baba House on Neil Road.
2.2.2) Laksa Soup Base
Laksa is one of the traditional dishes of the Peranakan culture. Originating from the cooking styles of both China and Malay, it is a traditional Peranakan Noodle soup. It is a spicy paste made of laksa leaves, coconut milk, lemongrass, chillies, turmeric, shallots, prawn paste, and other spices. By taking laksa paste home, you can enjoy the Singaporean flavours any time you want. Laksa is available as a frozen soup base as well as a ready-to-cook paste in jars making it convenient for taking it back home.
Visit any supermarket to grab your jar or you can buy it from Changi Airport souvenir shops.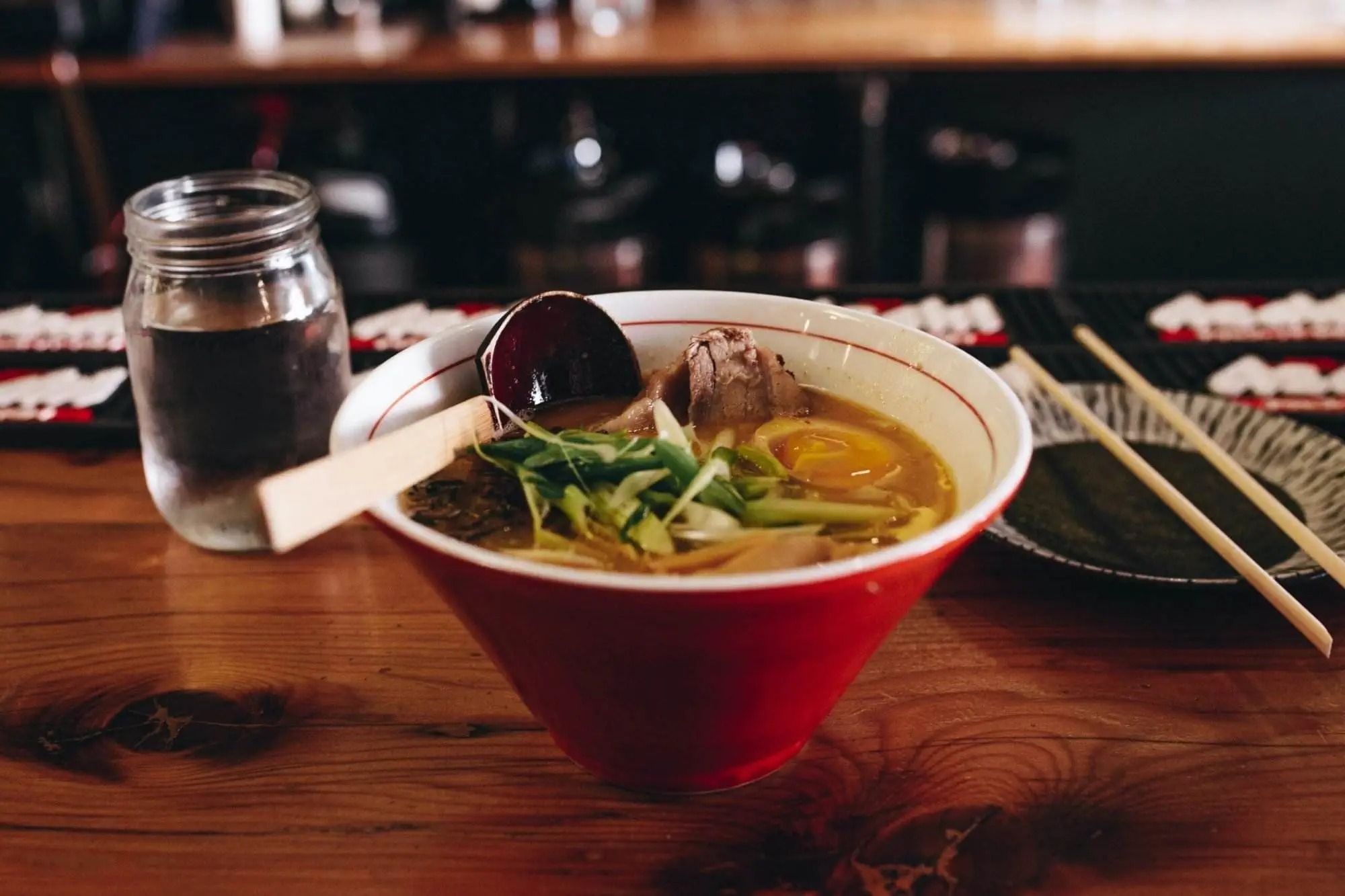 2.2.3) Peranakan Kebaya
Blending Indonesian designs with Chinese silk, Peranakan Kebaya is an attractive piece of clothing for you. This cultural dress will improve your wardrobe with its intricate detailing and smooth silk. So get yours by visiting the Chinatown street market.
2.3) Ya-Kun Kaya Spread
Ya-Kun is a famous Kaya spread(or jam) brand. Kaya is a creamy coconut jam that is sweet. It is made with coconut milk and sugar and eggs are added for its thick consistency. To give it a striking fragrance, pandan leaves(screw pine leaves) are added. This sweet delicacy can be spread on a toast making a kaya toast or can be added as a topping to many desserts. You can enjoy the tasty Ya-Kun kaya toast with soft-boiled eggs as breakfast at home.
Ya-Kun Kaya Spread is one of the most popular souvenirs therefore buy your jar at any supermarket near your stay or get it from the souvenir shops at Changi Airport.
2.3.1) Kopi O Pocky Sticks
Pocky sticks and kaya toast are considered a great combination by Singaporeans. Once you try it, you will agree with this belief. But even without the toast, this sweet snack is perfect to satisfy your taste buds. Also, these unique pocky sticks are available in different flavours too!

Just visit your nearest Singapore supermarket to get your hands on these Singapore goodies. You can also get these pocky sticks at Changi Airport shops or the Takashimaya department store.
2.4) Beverages
Here we have the to-go drinks which can be taken as Singapore souvenirs from your trip.
2.4.1) TWG Tea
TWG Tea is a local luxury tea brand in Singapore City. The brand has a variety of over 800 different tea flavours and has expanded its business in more than 10 countries. You name the version of the tea you want and they will provide it be it any citrus flavour or fruity or even spiced and chocolate.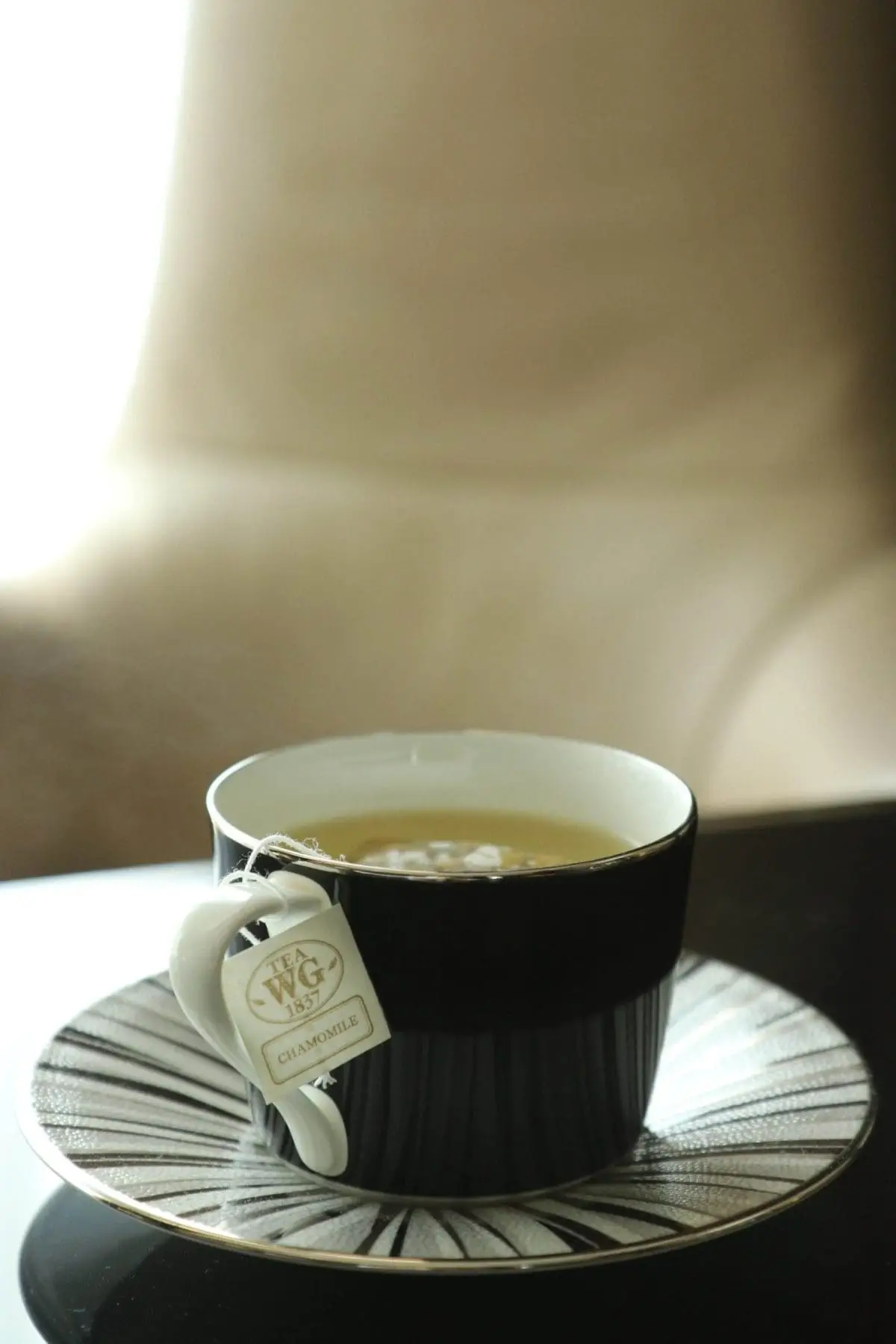 If you want to cherish the luxurious flavour of this TWG tea in your home city, buy your tea packet at their stores in any mall. You get to choose whether you want loose tea leaves or tea bags. They also provide gift sets as a convenient souvenir.
2.4.2) Singapore Slings
Singapore Sling, commonly known as the national drink of Singapore City, was concocted by a bartender Ngiam Tong Boon who worked at the Raffles Hotel Long Bar. This famous cocktail was originally made by mixing orange juice, pineapple juice, lime juice, cherry brandy, and gin in measured quantities. But nowadays, there are different variations of this red drink.
You can take the Singapore sling back home by purchasing a bottle available at the Changi Airport souvenir shop. You can also get the bottled slings directly from the Raffles Hotel Long Bar or their souvenir shops.
2.4.3) Tiger Beer
Tiger Beer is one of the most valuable alcoholic drinks in Singapore. This beer brand was launched in 1932 and has come a long way gaining the popularity and trust of its customers. Tiger Beer is brewed for 500 hours and is enjoyed in more than 50 countries. This bold and crisp drink is enjoyed mainly with chilli crab, popiah, and other meat dishes.
Grab your pack at the duty-free shops at Changi Airport.
2.5) Delicacies of Singapore
Singapore has a rich cuisine with a mix of different cultures like China, Indonesia, and Malaysia.
2.5.1) Bak Kwa
Bak kwa is a Chinese dish that is the most popular during the Chinese New Year. This tasty jerky is essentially created to preserve the meat for a long time. For making this delicious snack, the meat, preferably pork, is marinated with sugar, salt, soy sauce, and other spices.
To give the dish its Singaporean touch, the marinated meat is grilled over charcoal instead of drying it in the air. The charcoal gives the meat a unique smokier flavour and goes great with the sweet and salty bak kwa. This round-the-year snack comes in many flavours that include authentic bak kwa, garlic, spicy, and black pepper.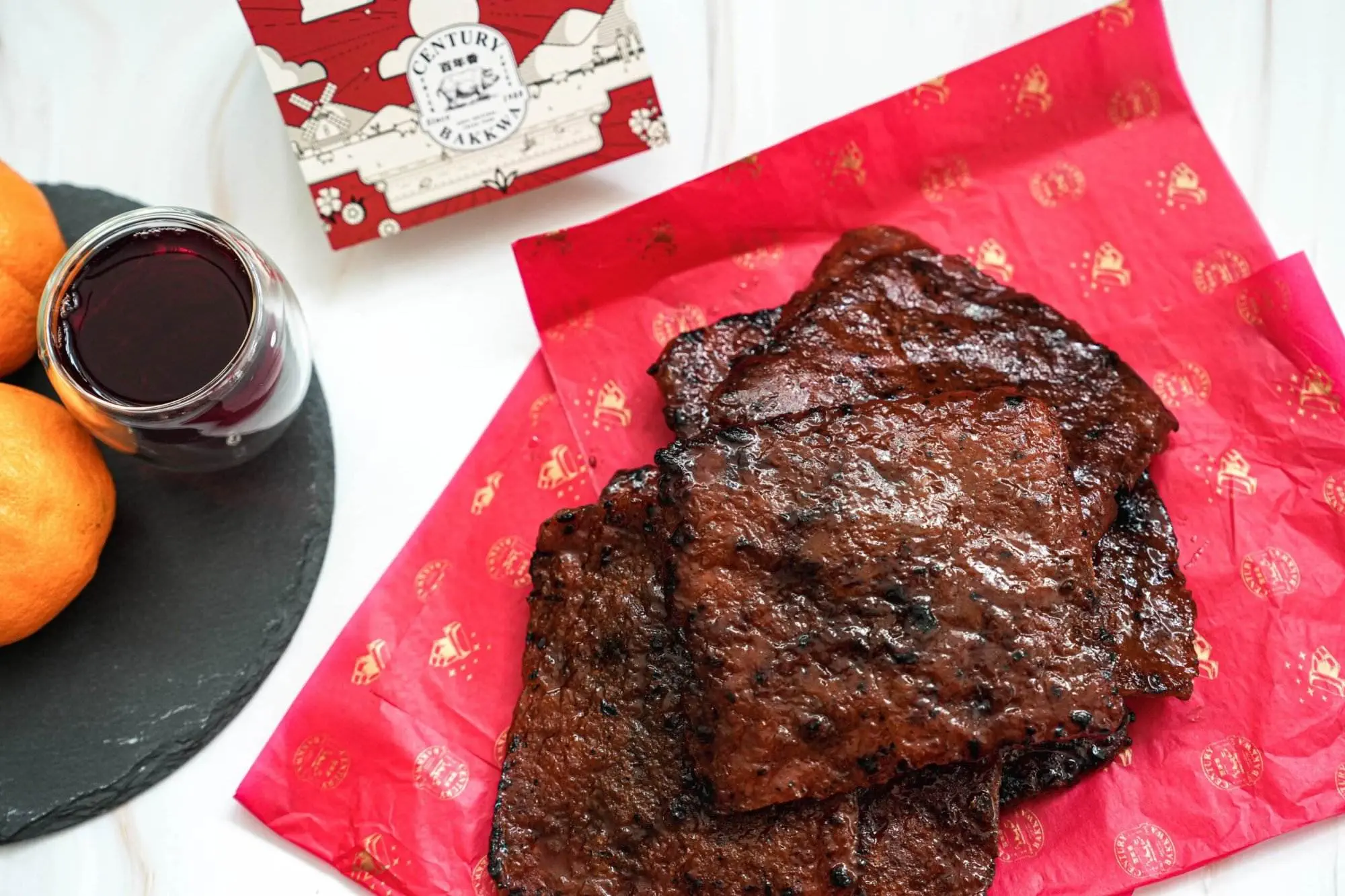 Singaporeans believe that bak kwa is a symbol of good luck and prosperity making it a perfect gift for your family and friends. Find this mouth-watering edible gift at
Bee Cheng Hiang Store,
Lim Chee Guan Store,
Fragrance Foodstuff Stores, and
Kim Joo Guan Stores.
2.5.2) Irvins Salted Egg Fish Skin
Salted Egg Fish Skin is the most demanded snack in Singapore. This addictive and popular snack is made of crispy fish skin tossed with real salted egg yolk and curry leaves with spicy chilli peppers. These fish skin chips are hand-cooked and are made without adding any preservatives.
Other than salted egg fish skin, Irvins also produces salted egg potato chips and cassava chips. As these chips are often in demand and more likely to be out of stock, buy them at any convenience store or Changi Airport souvenir shops.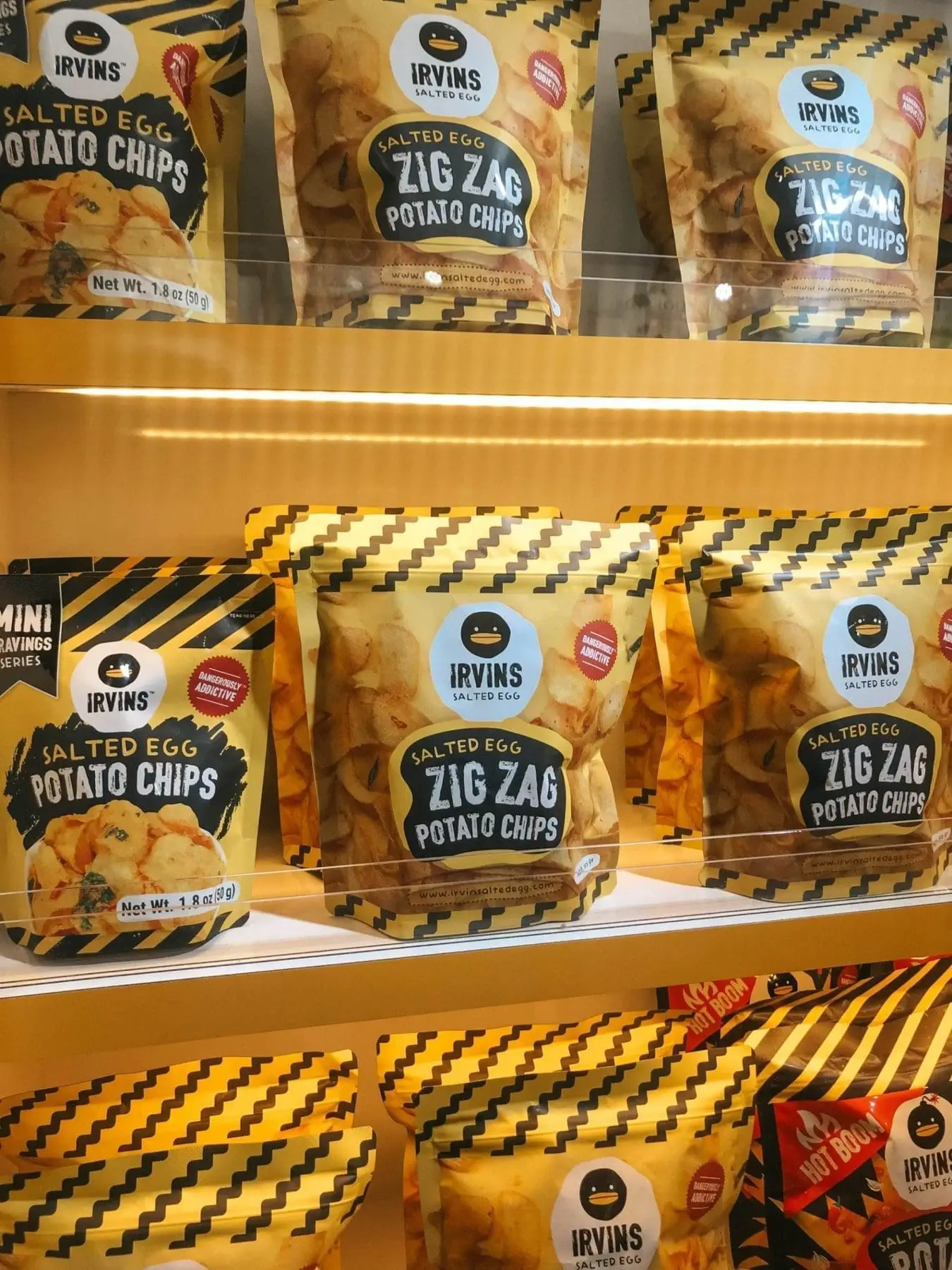 2.6) Candies
What is better than sweet treats? Singapore has a variety of unique sweets and candies in store for you. Two of these peculiar candies are Durian candy and White Rabbit candy.
2.6.1) Durian Candy
Durian is a distinctive fruit with a very strong smell. A fun fact is that this specific fruit is banned in Singapore from being in any means of public transport. But don't worry, a quirky candy is made from durian pulp along with condensed milk, sugar, and powdered milk which is native to Singapore only.
The Durian Candy is an ideal souvenir to take home and let your family and friends taste it. You will find these candies at any supermarket.
2.6.2) White Rabbit Candy
The White Rabbit Candy has its origin in Shanghai, China but is now a popular childhood favourite in Singapore. This sweet chewy creamy candy is made with milk powder and condensed milk. Once you eat it, you will realize the hype of this milk candy.
Go buy a pack of the White Rabbit Candy at any supermarket to enjoy this sweetness in your home country too!
2.7) Famous Artefacts
Singapore is known for its great artifacts and architecture incorporating elements from different cultures like Chinese and Malay. You can take the architectural pieces from the city as a souvenir to remember the trip forever.
2.7.1) Little Merlion Souvenir
Merlin is the official mascot of Singapore. It is a creature having the head of a lion depicting the city name( Singapura meaning "lion city"; "Singa" in Malay means lion and "pura" stands for city) and the body of a fish representing the fishing village.
The merlion symbol is the major attraction for visitors and hence you can see it on various key chains, refrigerator magnets, picture frames, lighters, cigarette boxes, can openers, and ashtrays. You can also get miniature merlion statues or merlion-shaped chocolates as a souvenir.
You can get these merlion-themed souvenirs at
Chinatown street market,
Changi Airport or
At any souvenir shop in Singapore City.
2.7.2) Pressed Penny Souvenir
If you want to cherish your stay in Singapore forever, take these pressed pennies back home. These ideal souvenirs are elongated coins that are imprinted with beautiful iconic designs. You can get your pressed penny souvenirs from the automatic penny flattening machines that are situated at many tourist spots.
Apart from these, you can get the pennies from
Suntec City Mall,
National Museum of Singapore,
Universal Studios Singapore,
Gardens by the Bay gift shop, and
Resorts World Sentosa.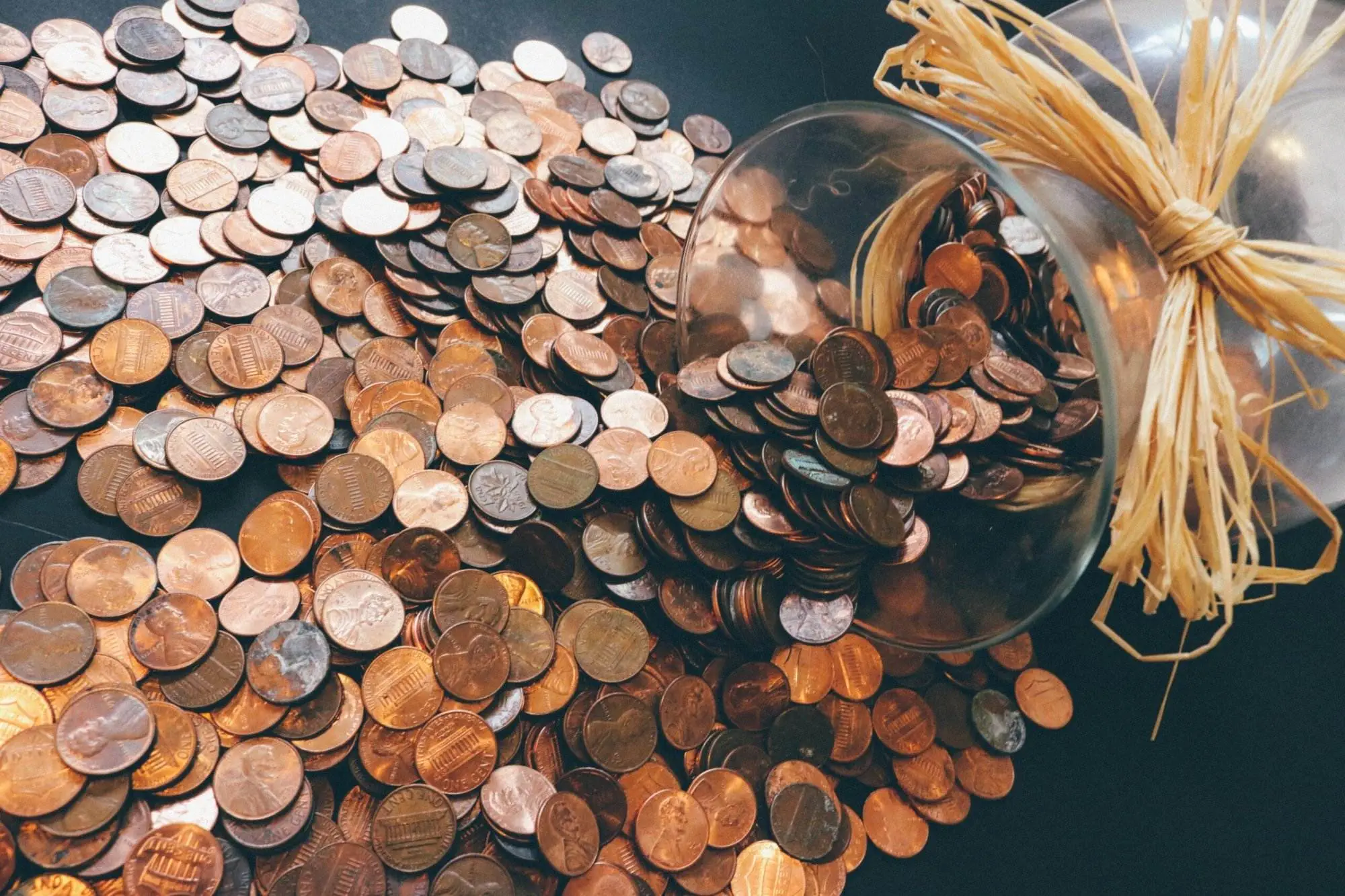 2.8) Fashion Items
Singapore is known for its quality and lower prices of fashion items like clothes, footwear, and other accessories. One of the ritziest places to shop is Orchard Road. You will get an array of different options for designer dresses here. Other than this, Mae Pang is another label for womenswear. You will find street-style clothing for all ages.
For footwear and accessories, Charles & Keith is a go-to local brand. The company provides unique designs that they come up with their own based on the customer's preferences. Visit the Suntec City Mall to enhance your wardrobe.
2.9) Herbal Medicines
As Singapore is influenced by Chinese culture, it has a variety of herbal medicines in the market. Let's see which one you can take back home.
2.9.1) Tiger Balm
Tiger Balm was made by a Chinese herbalist and was used in the court of Chinese emperors. The herbalist made it a business that stretched to Singapore city. Now, the tiger balm is widely used to cure muscle aches and pains. It is an effective ointment made from a fusion of menthol, camphor, clove oil, cajuput oil, and other herbal ingredients.
You can find the small jars of tiger balm at any drug store or supermarket and surely give them to your acquaintances who have muscle aches.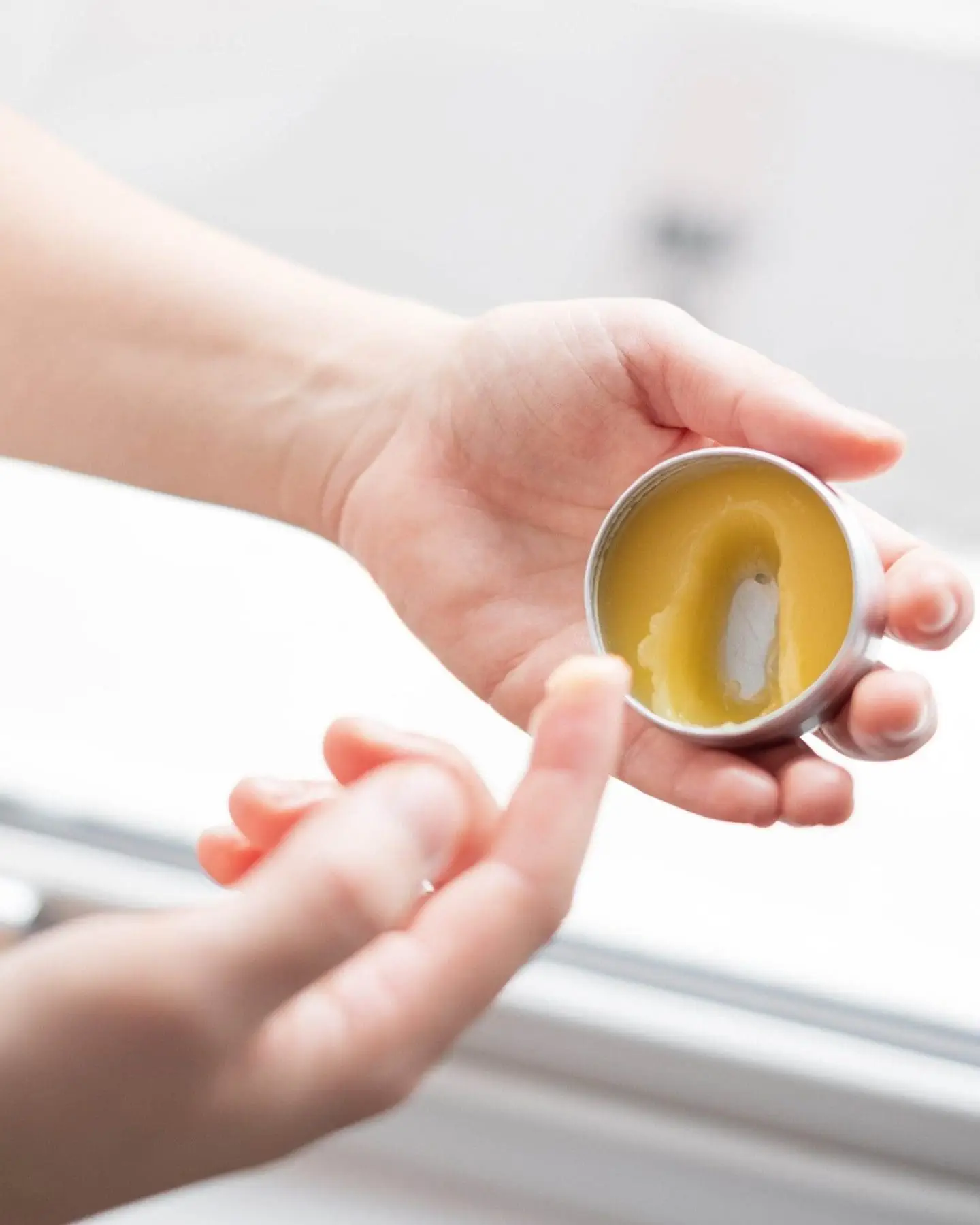 2.9.2) Pei Pa Koa
Pei Pa Koa originated in Hong Kong which is a great remedy for cough and sore throats. There is no alcohol or preservatives added to this herbal solution. This hundred-year-old formulation is very effective in curing all types of throat irritations. Do get this remedy to take back home from any drug store or departmental store.
3. Conclusion
Singapore's shopping scene mirrors its culture and fascinating past. Whether you're in search of handicrafts, modern fashion, or mouth-watering culinary experiences the city has something for everyone. With a selection of items that capture the essence of Singapore, you can take a piece of this metropolis back home and cherish the memories of your wonderful trip, for years to come.