If you're in the market for a beautiful piece of jewelry, Montreal is the place to be. With its French influence, the city is home to some of the best jewelry stores around.
Whether you're looking for engagement rings, wedding bands, necklaces, or bracelets, you'll be able to find exactly what you're looking for.
Buying jewelry can be a daunting task, but with the right store, you can feel confident that you're making the best choice. At these top seven jewelry stores in Montreal, you'll find a wide selection of high-quality pieces that will last a lifetime.
From classic and timeless designs to more contemporary and trendy styles, there's something for everyone.
So if you want to find the perfect piece of jewelry, don't settle for less. Head to one of these Jewelry Store Montreal and treat yourself or a loved one to a truly special piece.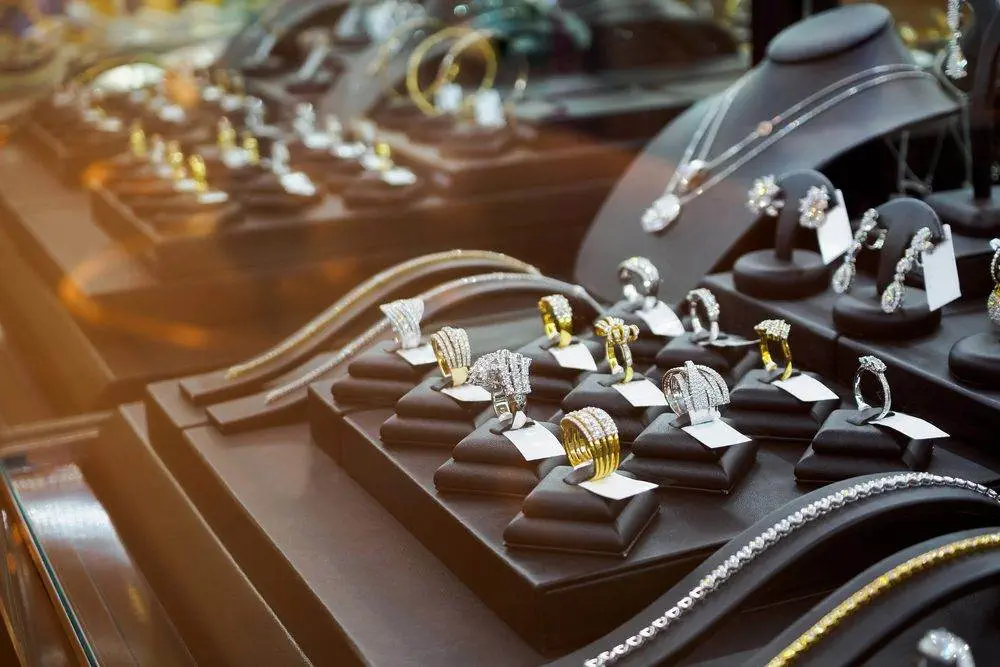 7 Best Jewelry Store Montreal
1. Ruby Mardi
Address: 208 Rue Saint-Zotique E, Montreal, Quebec H2S 1L1
Website– https://rubymardi.com
Ruby Mardi is the only fine jewelry gallery in Montreal, selling one-of-a-kind engagement rings and other pieces of jewelry handcrafted by some of the best Canadian independent jewelry designers. They currently have 14 dazzling brands in-house, in addition to offering their own jewelry brand and custom jewelry design services. This couple-owned concept boutique that also sells beautiful flowers was founded 2 years ago.
"We are reinventing fine jewelry by making it less intimidating, in order to breathe into it a new aura. Far from the sometimes stiff and stifling realm of luxury, what we want is to celebrate the reason behind giving jewelry!" – Karène Lefebvre, co-owner

At Ruby Mardi, you will indeed find creations that compete – in both beauty and craftsmanship – with the top designer jewelry brands, in an intimate salon of more human proportions, featuring local creators. The jewelers are selected for their creativity and the elegance of their pieces, whether they are emerging or widely recognized.
This is why Ruby Mardi is really the place to go to access a variety of looks and options, from classic to alternative engagement rings. The store offers a wide range of gemstone engagement ring designs, as well as diamond rings, sourcing both natural and lab-grown diamonds.
Moreover, at Ruby Mardi, the shipping process is super-fast which will take around 48 hours after your buy your favorite jewelry. Although it will take a bit longer if you order rings. You can even contact them to check whether your size is available or not before you order any product. Returns and exchange option is also available if you are not happy with the product you purchase.
Co-Owner Victor Benaderette is a jewelry designer himself with his brand Bena Jewelry. He's the one in charge of designing custom jewelry at Ruby Mardi.
"Our work brings us into the important moments of people's lives, and nothing gives us more pleasure than to participate in creating magical moments. With us, dates and wedding proposals are not mundane." – Victor Benaderette, jewelry designer & co-owner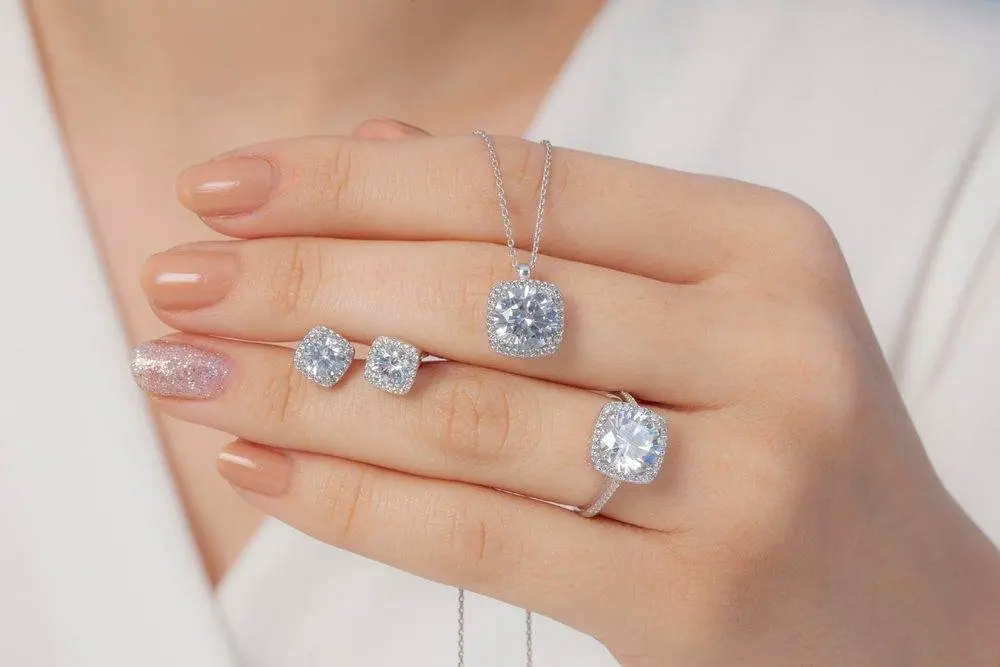 2. Philippe & co. Jewelry Store Montreal
Address: 1117 Rue Sainte-Catherine O #407, Montréal, QC H3B 1H9, Canada
Website– https://philippeandco.ca/
This jewelry store cannot go wrong when it comes to high quality. With expert craftsmen who possessed over 20 years of experience offer you the best quality jewellery at affordable prices. Their strength is in engagement rings; they offer over 100 designs for engagement rings and wedding bands. In addition to these designs, you can have your ring customized. 
Along with this, Philippe & co. also design necklaces, bracelets, and other jewellery articles. Philippe & co. Jewellery store in Montreal emphasizes quality and customer satisfaction rather than prominence. Philippe & co. also provides ring-setting services, loose diamonds, and a standard 30-day return policy. 
The store is available online, and a walk-in appointment is available to help you pick the best jewellery. Outstanding services and the finest craftsmanship are prevailing reasons to purchase from Philippe & co. Jewellery store Montreal.
Philippe & Co. is one of the most renowned stores in all of Montreal. They can help you pick the best jewellery. Each piece is handcrafted with hard work and love for all of its customers.
3. Ecksand Canadian Engagement Rings and Jewelry Store Montreal
Address: 632 Rue Cathcart, Montréal, QC H3B 1L9, Canada
Website– https://www.ecksand.com/
Ecksand is known for its sustainable jewellery, excellent quality, and wonderful customer service. Due to their sustainable jewellery and personalized designs, Ecksand has gained a vast amount of loyal customers. Their motive to protect the environment by using ethical and recycled materials has attracted a lot of customers. 
Along with this, Ecksand also offers an array of engagement rings, wedding bands, and fine handcrafted jewellery. Expanding its reach to its customers, Ecksand is also available online.
Customer services, including an insured shipping policy, benefits to loyalty benefits, and a lifetime warranty, are offered by Ecksand jewellery store Montreal.
If you wish to personalize a product, you can trust their experienced staff with exquisite designs and precious gems. Being a proud Canadian brand, Ecksand jewellery store Montreal stands out as a promising brand to its customers. 
4. Bijoux Majesty Jewelry Store Montreal
Location: 1255 Phillips Square #800, Montreal, Quebec H3B 3G1, Canada
Website– https://bijouxmajesty.com/
Bijoux majesty jewellery store Montreal intends to bridge the gap between lavish jewellery and affordable prices. The family-owned store works towards building Bijoux majesty as a brand providing fine quality luxurious jewellery affordable to all. 
Bijoux Majesty is an international wholesale diamond jeweller providing a wide range of diamond rings and fine jewellery. Prioritizing customer service before anything else, this store works hard to satisfy its customers with quality and services. 
Putting marketing aside, this jewellery store educates its customers about the true value of the jewellery they offer. They provide various other services like ring sizing, replacements, repairing, and special discount policies to their loyal customers. 
Along with this, they also offer antique jewellery, necklaces, bracelets, earrings, and custom jewellery. Available online, as well as in-store, this jewellery store in Montreal continues to please its customers.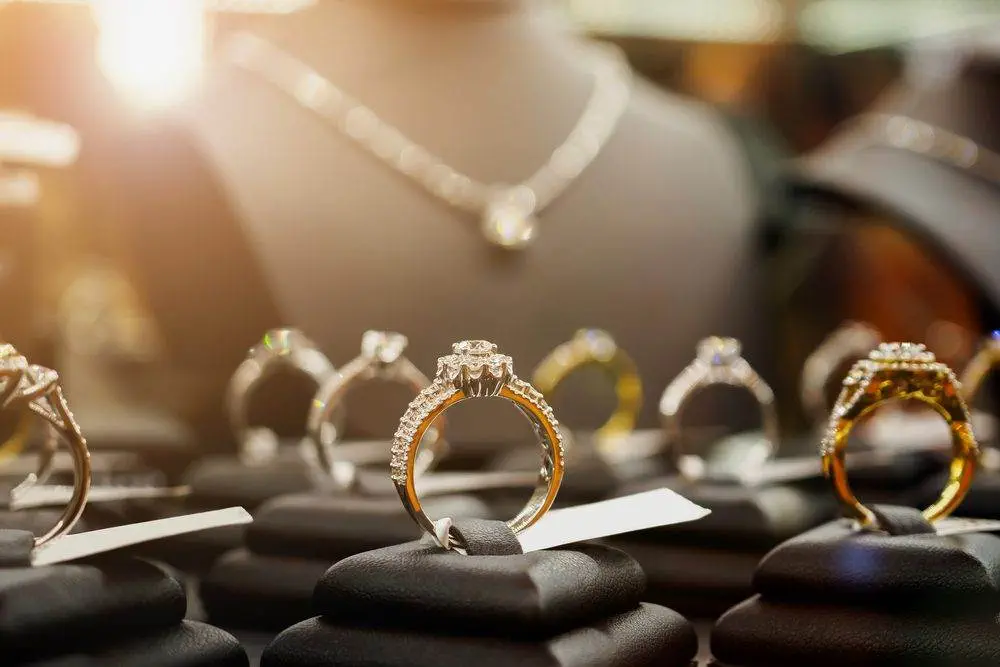 5. Flamme En Rose Jewelry Store Montreal
Address: 620 Rue Cathcart #820, Montréal, QC H3B 1M1, Canada
Website– https://en.flammeenrose.com/
Celebrating women's empowerment as well as the french influence of Montreal, founders Michelle and Audree established Flamme en rose in 2009. Situated at the heart of Montreal, this jewellery store offers engagement rings, wedding bands, and fine jewellery. Along with this, the designers create masterpieces with precious metals, Canadian diamonds, and other luxurious stones. 
Not only do they value precious stones, but they very well understand the true value of customer satisfaction. The store works towards a better shopping experience for its customers. Furthermore, the store cherishes nature that provides such precious metals and stones. They work with lab-grown diamonds, moissanite, and other eco-friendly stones. 
Regarding the heirloom jewellery that most people possess and treasure, the store provides transformation and jewellery recycling services. They aim towards giving a rebirth to jewellery that can be worn again with a new style. Available locally as well as online, Flamme en rose jewellery store Montreal is at your service.

6. Ex Aurum Jewelers 
Address: 620 Rue Cathcart #300, Montréal, QC H3B 1M1, Canada
Website– https://exaurum.com/
Ex-Aurum jewellers are continuing the 30-year-old legacy. Their staff is European trained with experience of over 30 years. The store provides a ravishing collection of various rings, including diamond, gemstone, and wedding rings. Along with this, they also design bracelets, earrings, and pendants. 
They are one of the most trustworthy stores for custom jewellery. Ex-Aurum jewellers follow a thorough procedure to give you the jewellery of your dreams. Keeping traditional craftsmanship intact while using modern technology, Ex Aurum presents high-quality products. 
Furthermore, they use 3D modelling to help you understand your desired jewellery well. In-house gemologists provide thorough consultation. In Addition to this, they also offer jewellery repair, engraving, and personalized jewellery.
Ex Aurum helps their customer create their design with ease. Focusing on customer service and quality, this jewellery store is hard to miss. Ex Aurum brings class and elegance to all of its pieces through excellent skills. 
7. Donj Jewelry Store Montreal
Address: 3742 Boulevard Lévesque O, Laval, Quebec H7V 1E8, Canada
Website– https://donjjewellery.com/montreal-jewelry/
Dong jewellery store is most experienced in custom jewellery. Their experts help customers guide them through the process of making their dream designs come to life. Possessing over 30 years of experience, Donj jewellery provides its customers with high-quality products.
They guide their customers while choosing the best diamonds for their piece through 3D printing helping them understand the piece thoroughly. After which, through excellent craftsmanship, handicraft those masterpieces to life. 
Donj jewellery store work with precious metals, leather, precious stones, diamonds, gemstones, and other jewellery articles. 1-year warranty, ring re-sizing, repairing, cleaning, polishing, plating, and 14-day return policy satisfies their customers and builds loyalty. Providing excellent customer service and outstanding experience with custom jewellery, Donj jewellery store is trusted by many. 
Closing Thoughts
A piece of jewellery is more than an accessory; it cherishes your true self and personal style. Therefore finding the right jewellery should not be compromised. We presented you with the list of the seven best jewellery stores in Montreal, which can help you find your dream jewellery.
These stores might be enough to help you find the perfect jewellery for you. Find jewellery that can make you feel unique. We hope you find the perfect jewellery store in Montreal.
It offers very good competitive prices for both sterling silver and gold jewelry. It also offers great diamond earrings and gold earrings highest quality collection..
Frequently Asked Questions
1. What types of jewellery are popular in Montreal?
Some popular types of jewellery in Montreal include Canadian diamonds, gold and silver pieces, and artisanal or handmade jewellery.
2. Should I consider purchasing insurance for my jewellery?
It's always a good idea to insure valuable items such as jewellery, especially if it's a significant financial investment. This can protect against theft, loss, or damage.
3. Are there any specific laws or regulations regarding the purchase of jewellery in Montreal?
In Canada, it's important to be aware of the Canadian Jewellers Association's Code of Ethics, which outlines the standards and practices that reputable jewellers should follow. It's also a good idea to familiarize yourself with the country's consumer protection laws and any applicable warranties or guarantees.
4. How can I ensure that I'm getting a fair price for my jewellery?
Researching current market prices and getting multiple quotes from different jewellers can help you determine a fair price for your jewellery. It's also a good idea to check the reputation and credentials of the jeweller you're considering purchasing from.
If you don't perfect accessory with solid proof, it is time to hit the other stores.
5. What should I look for in terms of quality when buying jewellery?
Some factors to consider when evaluating the quality of jewellery include the type and quality of the metal, whether it is daily wear, the clarity and colour of any gemstones, and the craftsmanship of the piece. It's also a good idea to look for certifications or grading reports from reputable organizations, such as the Gemological Institute of America (GIA).