A complete guide to the Black rock resort
Black Rock Oceanfront Resort is located on the ocean at 596 Marine Drive Ucluelet, British Columbia, in Vancouver. This resort is about a 10-minute walk from Ucluelet Big Beach and Wild Pacific, with direct access to the beach trail.
The resort is on a gorgeous piece of oceanfront property and it is surrounded by the Wild Pacific Trail and old-growth rainforest.
It has been designed to be the most luxurious resort on the West Coast. The rooms have a lovely view of the Pacific Ocean and if you listen closely, you will be able to hear the crashing waves of the Pacific Ocean.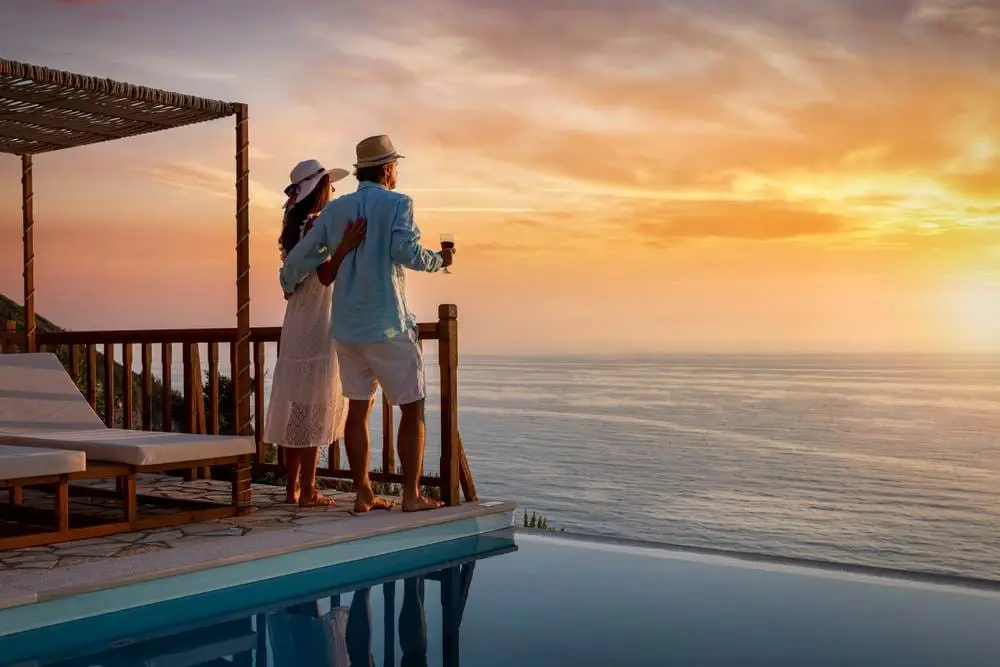 Fun Things to do while you are at the Black Rock Oceanfront Resort:
Black Rock Resort is the getaway to your perfect Vancouver vacation. It is located in such a space from where you can get the best of Vancouver beaches, forests, and other attractions.
1. Have a Spa Day:
Escape to the soothing spa in the resort – Drift Spa. They use Sea Flora that is harvested from Vancouver Island. It is a great place to go to and just relax. Get a massage, and you will feel super refreshed.
2. Have fun in the pool:
You can relax at one of the two outdoor hot tubs or jump into their seasonal plunge outdoor pool. There is a hot tub that overlooks the coastline. You can get food delivered to your spot by the pool too.
3. Eat at the Restaurants or drink at the bar:
The Current Restaurant and the Big Beach Bar and lounge are all open. Big Beach Bar and Lounge serves cocktails and light snacks. Their Artisan inspired cuisine is very impressive and loved by the guests.
4. Go on a Bike Tour:
You can go around and explore Ucluelet and the Pacific Rim by bike. Either get your bike or take a guided e-bike tour or rent an e-bike and get off the normal path!
The Wild Pacific Trail does not permit bicycles, but there are many other options to choose from. The 25 km multi-use pathway goes through the Long Beach Unit of Pacific Rim National Park Reserve.
5. Rent a Kayak and explore the ocean:
Enjoy kayak adventures on the beautiful West Coast of Vancouver Island. You will get to encounter the natural wilderness of coves, ocean, waterways, bays, channels, inlets, rivers, and streams with magical scenery and abundant wildlife. Get a kayak and go on an adventure to Pacific Rim National Park, Broken Group Islands, Clayoquot Sound, Barkley Sound, and the Deer Group Islands.
You can also explore the waterways all through the 100 islands and tiny islets. You could also paddle your way to peaceful coves, ocean swells, and white sandy beaches.
Get the chance to also discover sea sculpted rock formations, tide pools, sea caves, and aboriginal fish traps. Also, paddle through the clear waters of Clayoquot Sound and get the chance to explore the white sand beaches. The Nitinat Triangle offers a chain of lakes for amazing kayak expeditions.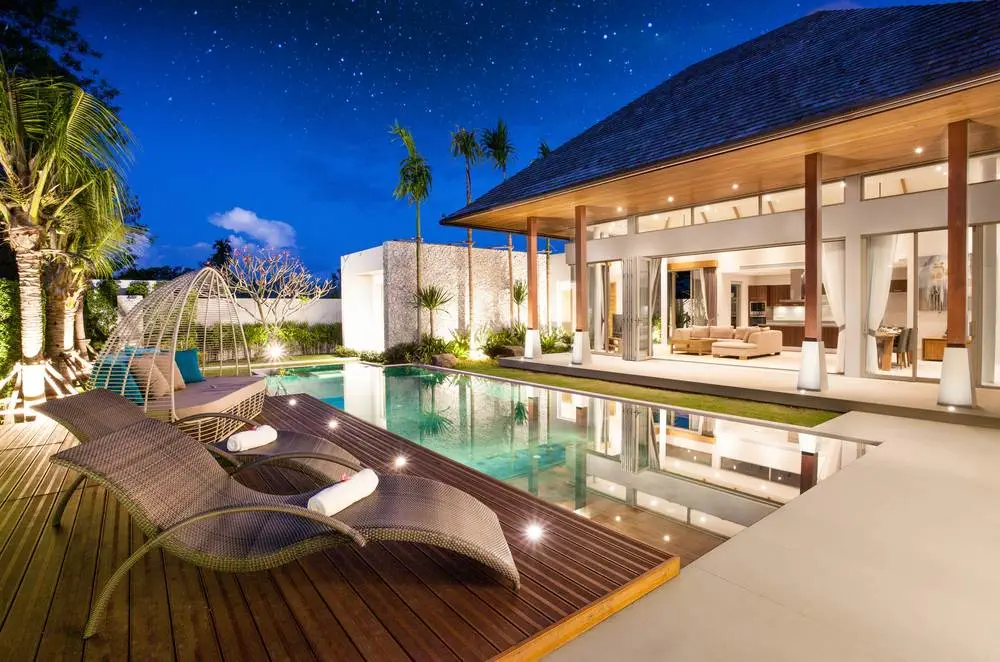 6. Fishing:
The Pacific waters around Ucluelet and off the West Coast of Vancouver Island are known for halibut and salmon fishing. It is one of the world's top halibut and salmon fishing destinations, Ucluelet offers unforgettable fishing vacations.
You can either hop on a boat or join a sport fishing charter. Then you can cast your lines for salmon, including Coho, Chinook, halibut, Pink and Chum, black cod, lingcod, Sockeye, and albacore tuna.
In the summer, the most popular saltwater fish is the Chinook, it can range from 20 to 30 pounds. You can also find cutthroat trout at certain times – in the streams.
7. Visit some local art galleries:
There are many artists in Ucluelet and Tofino. A visit to one of the many art galleries will not disappoint. They are all unique in their way.
In Ucluelet, the Cedar House Gallery, Orange Door Gallery, and the Reflecting Spirit Gallery plus a bunch of other shops -feature local artists and unique gifts.
In Tofino, you can go to the House of Himwitsa, Eagle Aerie Gall, or Mark H, and a few other small shops.
8. Try out Ziplining:
Go on a wilderness adventure in the Kennedy River Watershed. They have a breathtaking 100-foot canyon. It is hidden by dense rainforests and cut out from centuries of flowing white water.
On this zip line eco-tour, you will be taken through the canyon. Your senses will be heightened by the water and fresh, crisp mountain air in your face. You can fly above the wild river that flows through the canyon towards the Pacific Ocean and Kennedy Lake.
The journey begins at Canyon Bridge – where you will be shuttled to the top of the course. The 2-hour flight zips you above the whitewater river and through old-growth rainforests and the canopy of fragrant cedars next to Clayoquot Plateau Provincial Park.
9. Go Surfing:
Ucluelet has amazing surf shops, surf beaches, and schools. Long Beach, Wickanninish Beach, Cox Bay, and Chesterman's are popular places to surf. Though the summer waves are calm and small, the winter waves can be pretty wild and unpredictable.
They are all within 30 minutes of the resort. Surfers should be aware of the dangers of strong currents and rogue waves.
10. Go bird watching:
On the West Coast of Vancouver Island is one of the world's best bird-watching destinations. The island has diverse habitats – the Pacific Ocean, mudflats, forests, rocky islands, long sandy beaches, protected harbors, thousands of Pacific Flyway.
All year round, thousands of shorebirds, like al, albatross, gees all year round, eagles, ducks, and plovers can be found. It is common to see eagles soaring over sandy beaches.
Take a walk on one of the many trails and boardwalks through forests in the Pacific Rim National Park or paddle through sheltered ocean coves.
11. Visit the Long Beach Golf Course:
The Long Beach Golf Course is situated on the West Coast of Vancouver Island, between the villages of Ucluelet and Tofino. The Long Beach Golf Course is one of the most challenging courses that are there on the island.
It is surrounded by the ancient rainforest – Clayoquot Sound and the breathtaking beauty of Barkley Sound. They have a 9-hole, par-36 course which offers a very challenging layout. They host a lot of local events.
How to contact the resort?
For reservations: 877 226 2559
For queries: 250 726 4800
By Email: info@BlackRockResort.com
Their Address:
Black Rock Oceanfront Resort,
P.O. Box 310, 596 Marine Drive
Ucluelet, BC, V0R 3A0
Well, there you have it. All about the Black Rock Resort.
Frequnerly Asked Question
1. What accommodations and amenities do they have?
The Black Rock Resort in Ucluelet, BC has a studio, one and two-bedroom suites in their Lodge, and the Wild Pacific Trail suites.
The resort has gorgeous views of the ocean and is surrounded by the old-growth rainforest.
You can relax in the spacious suites equipped with a flat-screen T.V., gas fireplace, free wifi, a kitchen or kitchenette, and a beautiful spa-inspired bathroom with rain showers and a soaking tub and a furnished balcony, and also a separate bathtub and shower.
The resort also has in-room eco-friendly amenities that are provided daily.
2. What facilities does the resort offer?
They have a fitness centre, restaurant bar, free wifi, outdoor pool, hot tub, spa, free parking, and a lot more! They have heated floors in the winter and air conditioning.
All the public areas have free wifi. You can ask for cribs – they are available on request. A few on-site facilities require a reservation. There is also a wheelchair-accessible bathroom. If you request extra beds, they do give them.
3. What are the timings for Check-in and what is required?
Check-in is at 5:00 pm and Check out is at 10:00 am. They do accept check-in at any time between 5:00 pm and 2:00 am. They also have contactless check-out.
The minimum age to check-in is 19 and a government-issued photo I.D. is required. At check-in, you will need a Credit card, debit card, or cash deposit. You are required to pay for incidental charges.
Get a copy of your booking confirmation – either a print or a copy on your mobile.
4. What is the food like there?
The current restaurant at the resort is open daily for breakfast, lunch, and dinner. You can go there to enjoy an artisan-inspired West Coast Cousine along with stunning ocean views.
You can also relax by the fire at Big Beach Lounge and try out one of their signature cocktails or specialty coffee while snacking on the yummy appetizers and looking at the beautiful ocean views.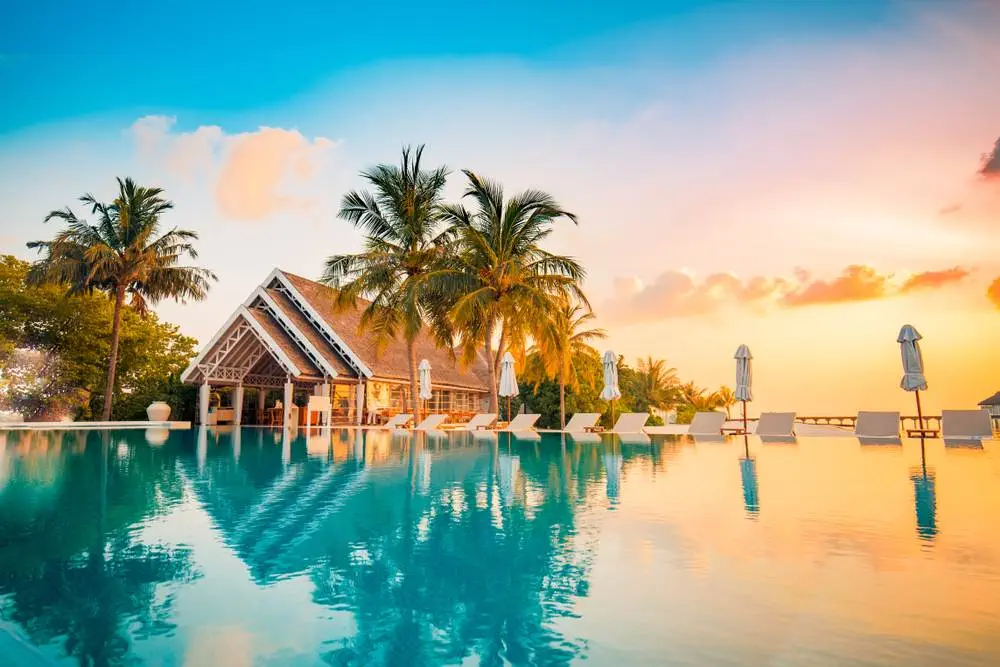 5. Are there any restaurants nearby?
There is a restaurant on-site and there are also many nearby. The nearby restaurants include Cynamoka Coffee House, Abbondanza, Pluvio restaurant, Canadian Heartwood Kitchen, Canadian Jiggers, and Seafood Ravenlady Oyster Forte.
6. Is it possible to get married on Vancouver Island?
Yes! Vancouver Island is a beautiful place to have a dream destination wedding. The natural beauty surrounding is lovely and the atmosphere is just relaxing and calming and great for a celebration.
The Black Rock Oceanfront Resort has a 4200 square feet space including the Rainforest Ballrooom. It can be used for events, meetings, retreats, receptions, conferences, and weddings for up to 75 people!
You can have a festive cocktail party, rehearsal dinner, small wedding, ceremony, or meeting in their intimate Wine Cellar that overlooks the surge channel.
The Surge Ballroom has an 8 person seating with windows from ceiling to floor overlooking the Pacific. The bridal party can indulge in rejuvenating spa treatments at the Drift Spa.
7. Do they have Group Accommodations and Wedding Suites?
Black Rock Oceanfront Resort has competitive group room rates to accommodate a wedding party and the guests based on availability.
2 days prior to your event, suite-type rooms will be set aside for your guests.  A minimum guaranteed room block of 20 room nights is required to book Black Rock's function space over a weekend.
For mid-week weddings, it requires a minimum of 10 room nights. Please note a 2-night minimum stay is required between the dates of May 1st to October 1st.
8. Are dogs allowed at Black Rock Oceanfront Resort?
Yes, Black Rock Oceanfront Resort does offer pet-friendly accommodations in selected rooms. The Blackrock Resort offers a $50 pet charge each night with a maximum of 2 pets per room.
But stay service animals can stay free. Several steps from this hotel lead up to the scenic wilderness of Pacific Island, where you can take your dogs for a walk. There is a pet deposit of $50
The resort provides several amenities for pets like in-room food and water bowls. There is a dog wash station near the main lodge and also a waste bag dispenser.
9. Sustainable Efforts by Black Rock Resort:
The Black Rock Oceanfront Resort has a green committee that manages the sustainability of the resort. They have developed an institutional capacity around sustainability.
Their 'Green Team' assesses the situation at all times and decides what to do. The team brainstorms possibilities, assesses the current state of the resort, sets goals, and creates an action plan. The team is focused on being environmentally sound, economically productive, and socially just.
The team is currently partaking in initiatives like recycling, conserving energy, serving locally made food, limiting water waste, and using eco-friendly products.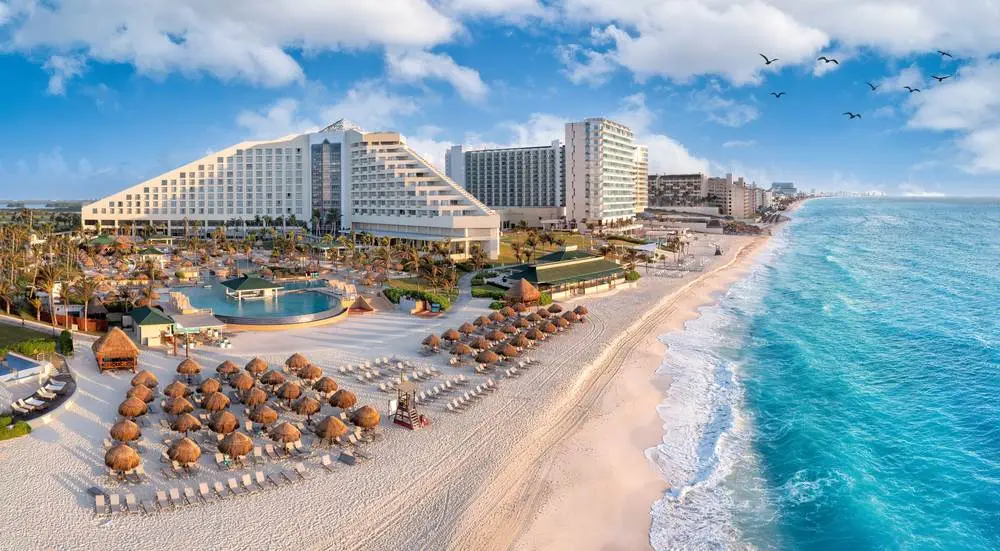 Closing Thoughts
Apart from the exceptional services and vacation opportunities it offers, the best part about visiting the Black Rock Resort is that first, the property welcomes guests of all sexual orientations and identities. Next is that the property accepts credit cards of all sorts, making your payments hassle-free.
Other popular property amenities you can check out are; spa and fitness facilities, outdoor swimming pool, free self parking, on site restaurant, and depending on the day, you even get discount on the usage rates of 1 king bed, and spacious rooms with elevator facilities as well as flat screen satellite tv usage on small rooms.