With beautiful landscapes and countless frozen lakes, Ontario stands as a true winter wonderland for everyone. Ontario's ice fishing destinations hold something that can give us the best moments of our lives.
Does itting at an ice lake, fishing, doesn't it sound relaxing? So many people love to do ice fishing, or at least hought about doing it once in their life. We will talk about how relaxing, refreshing, and fun ice fishing is. And there are great places where you can go on a fishing adventure with your family or friends and catch fish.
1. 8 Lakes in Ontario You Must Want to Visit
1.1. Lake Ontario
Indeed, Lake Ontario is one of the Great Lakes in Ontario. It offers enjoyable and thrilling ice fishing for angler seekers. It has a huge range of ice fish species for you to catch with your ice fishing equipment.
You can see so many crowds of ice anglers on this frozen body of water. The lake's wide size and depth provide so many opportunities for fishers or anglers to explore different depths and locate their desired fishing holes and catch fish.
Lake Ontario is also famous for its exceptional ice fishing for walleye, where you can use so many different techniques such as tip-up or jigging with small minnows as bait. With its crystal clear ice and different types of abundant fish population, this lake attracts so many anglers year after year.
Lake Ontario should be on your bucket list if you are a fishing lover. Not only you can do ice fishing there, but you can also enjoy the view of this beautiful lake. Definitely, its beauty will mesmerize you and will be so difficult to forget about it. So whether you are a citizen of Ontario or you are travelling searching for a good ice fishing destination. Lake Ontario can fulfill your wishes.
1.2. Lake Erie
Lake Erie is another one of the Great Lakes in Ontario. When the winter arrives this Lake turns into an iceberg leaving everyone whether you are an angler or just a fishing lover mesmerized. It opens a whole new world for ice fishing. If you visit Lake Erie in Ontario you must be careful before stepping up onto the ice, because the thickness ranges from 2 to 4 inches, so you need to ensure your safety.
With your fishing equipment, you can start searching for the perfect spot to set up your fishing gear to catch fish. Once you find your desired spot, you can drill the holes through the crystal-clear ice, which allows you to access the depths under the freezing water. Now you can wait patiently for a bite from the different varieties of the fishes and enjoy these moments of your life.
The chilly winter air fills with excitement as you can cast your lines, in hoping to catch species like walleye and many others. But before going fishing at an ice lake is to be warm, cover yourself up in layers of warm clothes.
1.3. Rice Lake
One of the largest lakes in Ontario, Rice Lake, is over 18 miles long that connects it to the Trent Canal System. Its name sounds a little confusing but the lake got its name because wild rice grew in it and they harvested by the locals. Offering a serene setting for people who are seeking winter fishing adventures. This Lake also has so much to offer for ice-fishing lovers. Blanketed in a soft layer of snow this lake will definitely amaze you with its beauty and charm.
For some anglers in Ontario, it has a reputation as the prime fishing destination. So if you are a visitor in Ontario and looking for a Rice Lake it can be a good option for you. You can see such small minnows, leaving you in wonder how these tiny fishes are in that freezing water. Well, it's their habit but for us, it sounds strange, isn't it?
Some anglers use spring bobbers, which is a sensitive indicator that detects the subtlest bites of the fishes, which helps them in ice fishing so much. We recommend you try it once if you are thinking of going ice fishing.
For a more exciting experience, you can use underwater cameras which will reveal a mesmerizing underwater wonderland of fishes. Rice Lake can give you an experience that you may not be able to forget if you are a fishing lover.
1.4. Lake Simcoe
Located in the northern part of the Greater Toronto area, it showcases its winter mesmerizing view to every person who visits there. It becomes a playground in winter for those who want adventure and some great moments of life on the ice. You can step on the frozen lake but before that, you need to ensure the safety that it can support the weight of your body and your equipment. Once you get satisfied you can not just do ice fishing but also have the moments of your life.
Its depth offers a diverse range of fishing opportunities and catches various types of fish. With every hole drilled and every line cast, you can immerse yourself in the tranquillity of the frozen lake, and wait eagerly to anticipate the moment when a fish bites your bait.
If you are an angler then you'll know all the safety precautions and paramount. But if you are a normal fishing lover who just wants to fish and enjoy your life. You need to gain some knowledge about ice fishing and we'll give you the right precautions. So that we only not tell you about the places to do ice fishing but ensure your safety and entertainment.
1.5. Lake Tamagami
Lake Tamagami is a hidden gem which is famous for its stunning natural beauty. Its crystal-clear water reflects everything around it and the forest too which looks so stunning will leave you mesmerized. This Lake is not only for ice fishing where you can catch fish but also a picturesque destination that can give so many pictures for your social media (ps: pictures from here will make your friends jealous).
We can't deny that it's so much fun catching a fish and chilling at a beautiful lake like Tamagami. Whether you wanna go fishing alone or with your partner/friends, this place has a lot to offer. What makes Lake Tamagami, particularly a much more beautiful place is its diverse ecosystem, which provides fish at different depths.
During winter months this lake turns into a heaven made from ice. Its beauty attracts so many people across the world and not just people who live in Ontario. It is so cold during winter and also gets crowded at that time of January. This tells us why this place must be on our bucket list so that we must visit there once in our lifetime. You can play with snow also and if you have children you can help them make snowmen so that they also get entertained and enjoy their life.
1.6. Wawa Lake
Located in the charming town of Wawa, Ontario, Wawa Lake is another hidden treasure that captivates visitors with its natural beauty. This Lake offers an environment for fishing enthusiasts, throughout the year. A can have a thrilling experience that you can definitely remember in your whole life.
Wawa Lake is known for its walleye and crappie populations, which provides a thrilling experience for not just anglers but tourists also. In winter Ottawa Lake transforms into an icy paradise, inviting everyone to experience the thrill of winter fishing and catch their favourite fish.
To embark on a successful fishing experience, it's important to equip yourself with the necessary gear and warm clothing that are suitable for cold weather conditions. A sturdy line is important to withstand the challenges that an icy environment posed on your way. So always be prepared and keep your ice open and enjoy the best moments of your life while catching various types of fish.
1.7. Ottawa Lake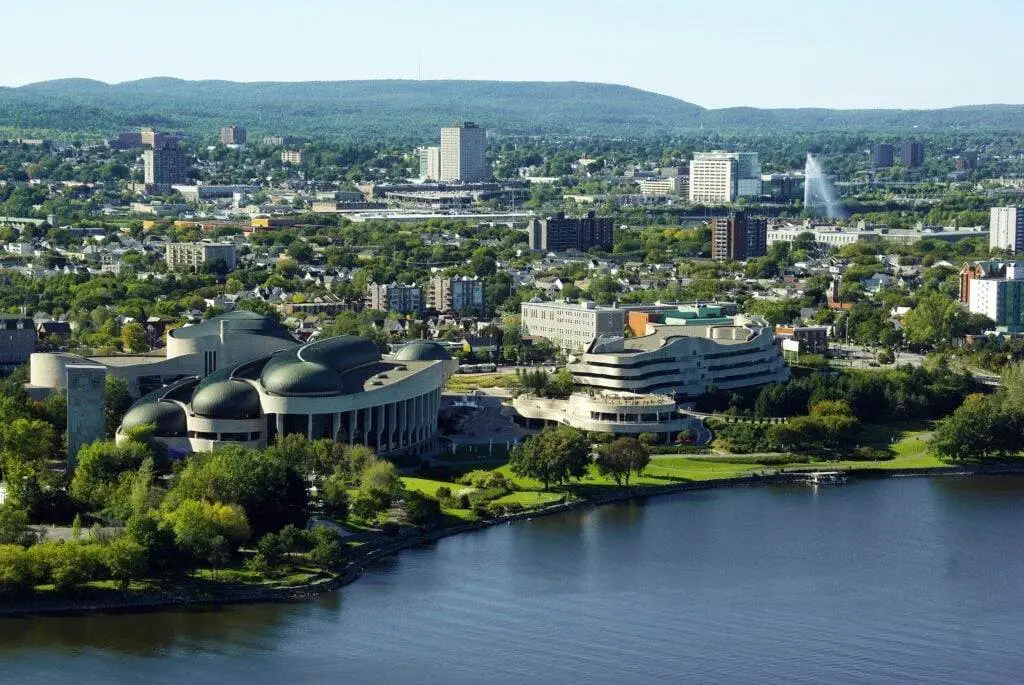 Ottawa Lake is located in Canada's Capital city, Ottawa, Ottawa Lake is in an urban area that seamlessly blends its natural beauty with the lights of this vibrant and inclusive city. The city offers a wide range of recreational activities, not just fishing but also so many different things, that makes it ideal for both locals and tourists.
Like all the lakes in Ontario Ottawa Lake has a wide range of variety of fish species. That creates curiosity for every fish lover who is reading this article. Whether you are targeting bass, walleye, or other fish lovers, the lake's diverse population will keep you engaged and offer you everything you need.
1.9. Lake Nipissing in Northern Pike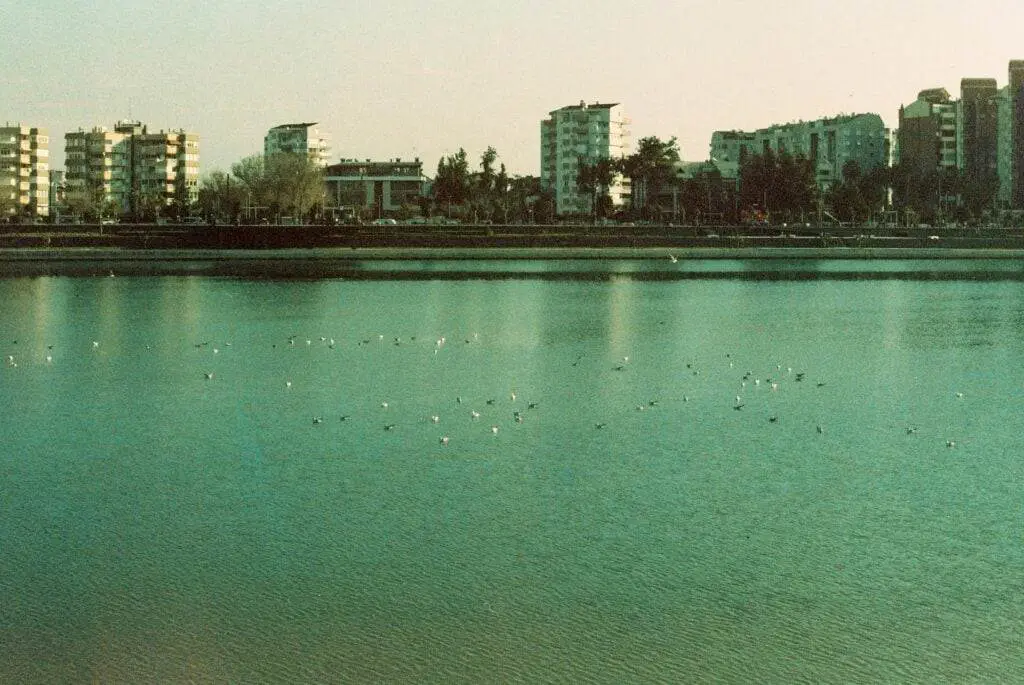 Located in northeastern Ontario, Lake Nippising is a sprawling freshwater lake with its natural beauty and bountiful fish population. Spanning over 800 square kilometres, it gives opportunities for anglers and tourists to indulge in their passion for fishing.
During summer months, Lake Nipissing comes alive with its fun activities as fishing enthusiasts flock to its shores. As you'll visit this beautiful Lake you'll discover multiple fishing locations that will definitely suit your preferences. This Lake is also known for its healthy population of energetic fish species.
The scenery around this place will definitely take your heart, and you'll make it a must-visit destination for you. If you are seeking a memorable fishing adventure, this is the place God has made for you.
2. Safety Precautions for Ice Fishing
2.1. Be Aware
Before stepping on the ice, check the ice thickness. Ensure it is at least 4 inches (10 cm) thick for walking, 7 inches (18 cm) for a snowmobile or ATV, and 12 inches (30 cm) for full-sized truck. It will keep you safe and won't let anything happen to you.
2.2. Bring Ice Fishing Gear
You need to use proper ice fishing gear and equipment, such as ice augers, spring bobbers, and tip-ups to ensure your fishing experience.
2.3. Wear Proper Clothes
Dress in proper warm clothes to protect you from the cold weather that helps you to stay warm. Don't forget to wear hats, gloves and boots.
2.4. Bring Your Friends
Avoid fishing alone whenever possible for you. If you are an ice angler you should make friends who get the same interests as you.
2.5. Keep Your Eyes Open
Keep a clear understanding of the location you are going to and also know the depth of that fishing hole before drilling holes.
2.6. Carry Your Ice Fishing Equipment
Carry your equipment, such as ice picks or ice claws, they'll help you pull yourself out of the water in case of an accidental fall and make sure to attach them somewhere and accessible all the time. If you are new to ice fishing you should buy these products before you go ice fishing.
2.7. Be Sober
Never drink alcohol while ice fishing. And make sure you are not drunk already while you are going to do ice fishing.
2.8. Search the Weather Before You Go Catching Ice Fish
Keep your eye on the weather conditions. Weather changes in seconds at these types of places. It's best to head back to shore immediately if you think there's any storm or blizzard coming.
2.9. Drive a Full-Sized Truck Only if Necessary
Avoid driving light cars or snow machines on the ice lakes, because they have a higher risk of falling through. If it is necessary, use full-sized trucks.
2.10. Respect the Regulations
Always respect the local regulations, ice fishing guidelines, catch limits, size restrictions and other rules that are set by the authorities to protect yourself and the fish population also.
2.11. Use Underwater Cameras
Always use underwater cameras to monitor activities under the ice. They can provide you with very valuable insights and help you make decisions while staying safe.
Remember, these precautions have to be your top priorities while you go ice fishing. By following all these instructions you can have an enjoyable and secure experience on the ice in Ontario.
Final Words
In conclusion, Ontario offers the best ice fishing destinations in the whole world. Whether you're an experienced angler or a beginner, these locations mentioned above have so much for everyone. With different depths from 1 to 4 feet in the northern parts.
Always remember, patience is key, as you may have to wait for the fish to bite but let me tell you, it all will be worth it.
Ontario's Lakes give picturesque scenery. Whether you are a resident or visiting from other parts of the world, these Ontario ice fishing locations offer unique and enjoyable adventures.
So pack your gear, grab your warm clothes and bring your friends, and head to one of these warm-hearted destinations for a memorable ice fishing experience in Ontario.
Frequently Asked Questions
Q1. What is the age limit for ice fishing?
In Ontario, Canada, there is no officially specific age limit for ice fishing. However, if you are underage you won't get a fishing licence until you turn 18. It is also important to keep in mind that regulations might differ from one location to another. It is recommended to consult the Ministry of Natural Resources before you are going anywhere for ice fishing.
Q2. Do I need a fishing licence in Ontario?
Yes, in Ontario, a fishing licence is a must for everyone aged 18 and above to legally fish in public waters. You can request your fishing licence from the Forestry authorized licence issuers. So that you can do fishing without any fear of getting caught by the officials or anything.
Q3. What month is best for ice fishing in Ontario?
The best month for ice fishing in Ontario is between January and March. This time in Ontario, Lakes are usually frozen enough so you can do fishing activities. It is also important to stay updated on ice conditions and consult the local experts in Ontario for the most accurate information regarding safe ice thickness and fishing.