Elk hunting Canada is quite popular. Elk is one of the largest species within the deer family. They are terrestrial mammals, feed mainly on plants, and have antlers that resemble the well-known deer. Canada has a wide variety of hunting destinations which is why it's a favorite among hunters.
Elks move in herds, their height can go up to 9 feet, and they are one of the largest deer species. Their usual natural habitats are rainforests, rocky mountains, and desert valleys. They usually descend from the hilltops to the bottom where they gather. This increases the success rate for the hunters. With the right guidance, the hunters can easily locate the elks and find regions with a healthy elk population.
Elk hunting has gained momentum in the Canadian provinces, which excites every hunter. Cold months go hand in hand while elk hunting is exciting, adventurous and allows you to enjoy beautiful landscapes, making the whole experience many times better.
Where do Elks Live?
Elks stay in natural habitats like the woods, river valleys, rocky mountains, etc., and not in the civilization; therefore, this again gives one a chance to experience the true hunting experience amidst the hills and enjoy breathtaking views. They live in rocky mountains, forests, prairies, deserts, etc.
What to Expect While Elk Hunting Canada?
The hunting process is physically exhausting and would be perfect if one had an excellent physical shape. Still, it also works if you have great stamina since elk hunts are physically demanding. The success rate is low, but it also heavily depends on the hunter's ability to identify locations where elks would be found, calling the elk, aiming at it, and shooting at it accurately. The accompaniment of a professional guide is also one factor that affects the success rate during elk hunting Canada.
Elk hunting Canada is a tiresome business, the elks are always aware of their surroundings, and it is hard to get near them. Once aware of the predator, they run as far as they can and stay alert the whole time, making elk hunting difficult. This is when the experienced guides come to play. With their skills hunting down an elk will be less difficult.
How to Prepare For Elk Hunting Canada?
Elk hunting is generally conducted by using rifles or archery. The hunts are often undertaken on horseback, and hunters set up tents to spend the night near areas where the elk population is high. During these hunting sessions, you need to carry warm clothes, heavy-duty boots, etc., which will make the elk hunting process more comfortable. In addition, wearing clothing that will make you camouflage with the surroundings would be a major plus point.
Elk hunting requires preparedness by walking and running every day, acquiring a high fitness level, and packing according to the hunt requirements. Also needed are cameras, food, flashlight, etc. The rut usually takes place in the early morning, and dusk and elks can smell you from a distance, too, so making sure one camouflages into the environment is important.
Before going out to hunt trophy elk in the wilderness, you need to be skilled at camping,  hunting, thorough with various elk calls, well-equipped and prepared for the rut, and physically healthy.
Do You Need a Guide For Elk Hunting Canada?
If you are confident, skilled, feel self-sufficient, and have previously been on a successful hunt, you do not need a guide. This is known as a do-it-yourself hunt where you are in charge of all the requirements for the trip, including transportation, food, stay, etc.
However, if you are new at this and have had a record of low success rates in your previous DIY hunts, then a guide is the supreme option for you. They will inform you about all the hacks and the dos and don'ts regarding the hunt and bring about a greater chance of success.
How to Elk Hunt?
Elk hunting is done on private and public lands and even on a mix of both, using specialized techniques. While hunting on lands, professional guides will be accompanying you for a better success rate who usually have a piece of thorough knowledge about elk hunting and would be aware of where the elks reside generally and how to call them.
Usually, the accommodation includes food, stay, and hospitality like no other. But if you are skilled enough, then you can hunt without a guide and even tag along with some friends who are well-versed in hunting too.
Bowhunting or Rifle Hunting While Elk Hunting in Canada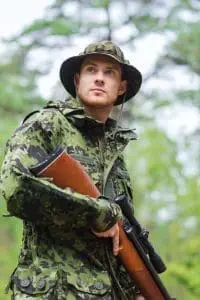 A big part of elk hunting is played by choice of weapon one goes ahead with. One can either go for a bow hunt or a rifle hunt, but what choice should you make? If you are an experienced elk hunter, then the weapon of your choice should be a bow and an arrow since it requires a greater amount of precision and accuracy. In addition, while using a bow and an arrow, you need to be close to the elk to aim properly. 
However, if you are not as experienced, you can opt for a rifle hunt, which requires less precision and does not require you to get as close as you should while going for a bow hunt. Rifle hunt is also cheaper than the former, and you can learn how to use a rifle much easier than for a bow hunt. However, it'll require you to devote extra time to learning archery.
Ensure a Successful Hunt
To ensure the presence of elks in the region, certain things need to be taken care of, such as a natural habitat well-suited for elks, fresh droppings of the elks, and natural trails that they are using. Before going on the rut, make sure you analyze the area you will be in. Then, hours before taking action, do a thorough survey of the land and the surrounding area where you intend to camp on too. These steps will make your elk hunting Canada smoothly.
The right weather for elk hunting in Canada is the cool weather when the hunt is relatively easier than hunting on warm, sunny days.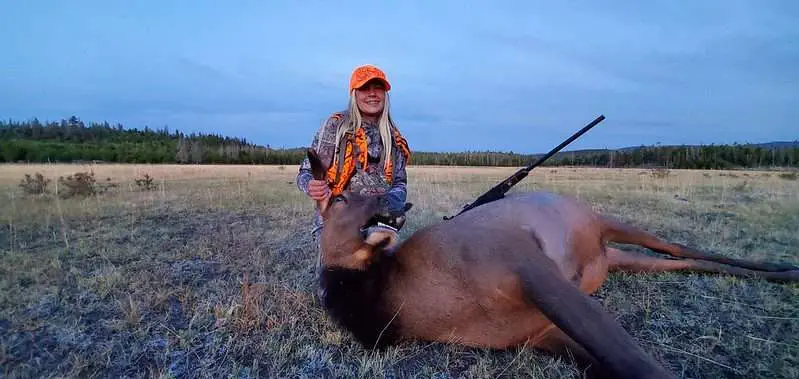 Where to go For Elk Hunting Canada?
Elk hunting in Canada is quite famous because of the well-known Canadian provinces appropriate for elk hunting. Some of those regions are:
Alberta
Manitoba
Saskatchewan etc.
Alberta
One of the regions where you can attain a big trophy while elk hunting in Canada is Alberta in North America, also a Canadian province, Alberta is considered to be the best place for elk hunting in Canada its bull hunt is gaining more and more popularity over the years, with the increasingly growing population of elks in this region.
The Alberta region is also on the fringe of agriculture and wilderness, which is an excellent environment for elks to live in, and hence is suitable for elk hunting in Canada. The elk hunting ruts in Alberta start in September, and you can either opt for a guided elk hunt and otherwise too.
Hunting in Alberta is favorable because of the excellent habitat suitable for the elks. Alberta also has a great feed for the elks, rich in protein and perfect for the elks. In addition, the exciting elk rut at a reasonable price attracts people towards elk hunting Canada, especially in Alberta.
British Columbia
Another popular spot for elk hunting Canada is British Columbia, where you can go on a rut with a rifle. Again, East Kootenay is a major attraction for hunters. Here the elk population is the highest in the entire British Columbia. This region has two varieties of elk, the Rocky Mountain elk, and the Roosevelt elk.
Manitoba
In Manitoba, the elk have incredible meat but is hard to catch. The elks are larger and are higher in demand. Manitoba residents need not have a permit to hunt for the Manitoban elk. However, a non-resident is required to hold a license to do the same. Along with elks, Manitoba has a wide variety of wildlife, including black bears, moose, wolves, etc.
Saskatchewan
In Saskatchewan, there is an abundance of large elks near the lake Turtle. Here too, non-residents need to have permits for hunting. Interestingly, in Saskatchewan, the elks are also of the Manitoba variety, very large along with small antlers.
If you want to challenge yourself and carry with you a memory that will stay with you for years, then elk hunting Canada is the one for you. The hunt requires one to have patience, skill, physical fitness, and experience. If you have all of these, then you are set to go elk hunting.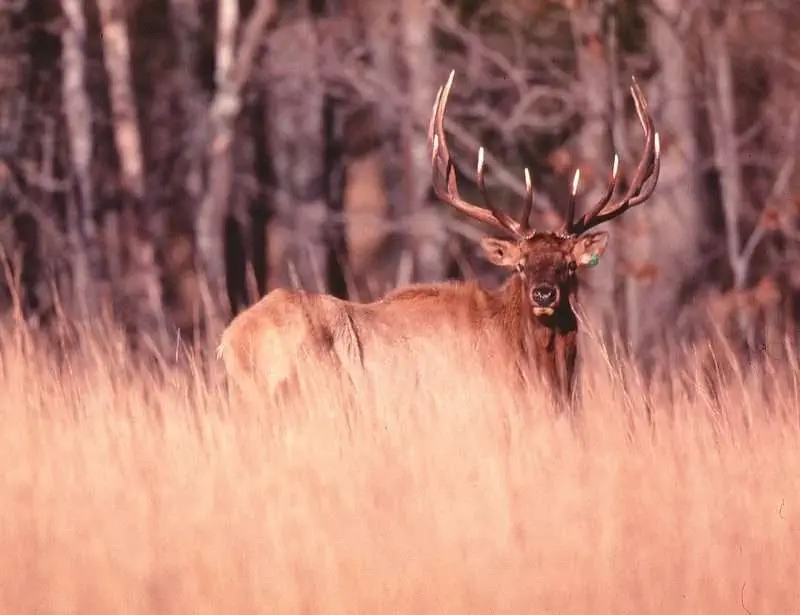 The overall hunt will be challenging and exasperating, which is why hunters choose to go for this adventure that is elk hunting Canada.
Therefore if the thought of hunting down a big trophy excites you and pumps your heart rate, then an elk hunt is the one for you. It lets you take home an experience of a lifetime, creates memories and achievements that will stay with you always.