Imagine, on a colder and lighter morning, you paddled your bicycle to a city full of oceans, lakes, mountains, wildflowers, dense green trees, wildlife, and immense beauty all around you. The clean and fresh air with greenery is everywhere around you. You take a closer look at every turn of the city you take a turn up to.
Wow, such a majestic view! But is this view real? Is this beauty for real or just an image that has blown away your mind in a few seconds?
This is reality, and this is destination Canada. Let us take you on this virtual tour of your imagination and turn it into reality.
Destination Canada – Let's Travel
Have you ever visited Canada?
Get ready as we take you on a virtual tour of Destination Canada and make you fall in love with everything, this place has for you.
1. Vancouver
Vancouver, the highlight of destination Canada is packed with beauty for everyone. With mountains, forests, oceans, huge trees, and wildlife, you have everything to explore here.
Taking your bicycle to see the hidden corners of this beautiful city is the best way to immerse and indulge yourself in the lap of nature.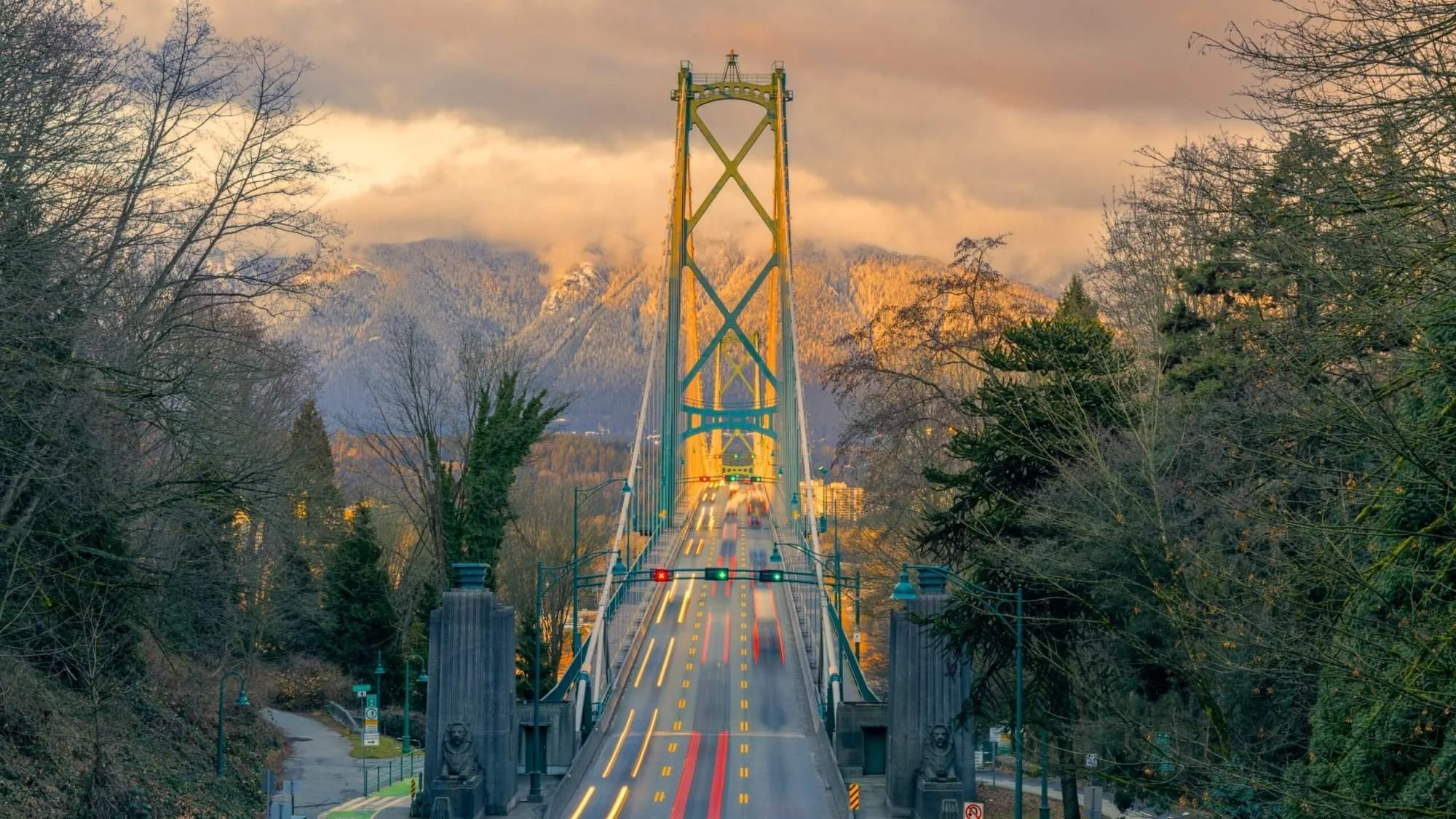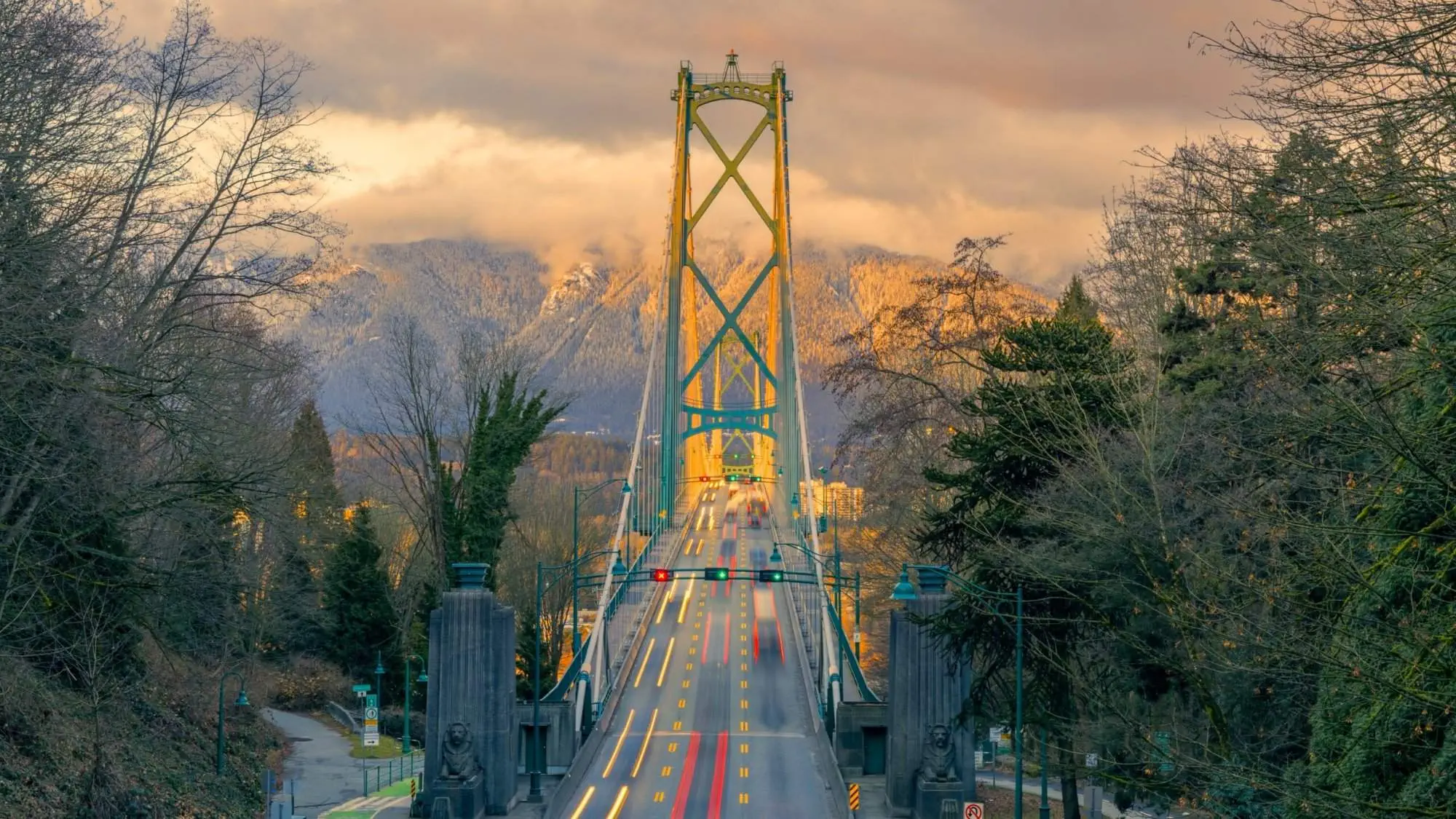 To explore this stunning destination, there are many more fun ways. SkyTrain and SeaBus are the two fun and exciting ways you can explore.
The city is rich in culture as well as cuisine. When it comes to food, Vancouver is the destination to give you the best and rich taste in food. You will find the best Korean, Japanese, and Chinese food from all over North America here.
1.1. Granville Island, Vancouver
After embracing the stunning Niagara Falls, Granville Island is the must-visit destination in Vancouver. The island is filled with great views, artists, craft shops, restaurants, water taxis, street art and so much more that your eyes won't get tired of gazing at the magnificence.
The best way to visit here is, by crossing the Granville Bridge from Downtown.
SkyBus, Aquabus, and the boat ride is the best way to view the exquisite scenes on your way and come down to this lovely island.
1.2. Stanley Park, Vancouver
Surrounded by oceans and mountains, Stanley Park has everything that you need to engross in the beauty of nature – trees, totem poles, terrific hiking paths, horse carriage rides, a beautiful aquarium, beaches, paddleboards, a sea wall for walkers and cyclists, excellent restaurant and breathtaking views.
This place is best for a walk to ride a bicycle and taking a tour around the beaches.
2. Ottawa
Ottawa – a small, greener, and walkable city in the heart of Canada. The city is rich in culture, cuisine, fashion, and entertainment. The richness of the waters and canals makes this city a beautiful one.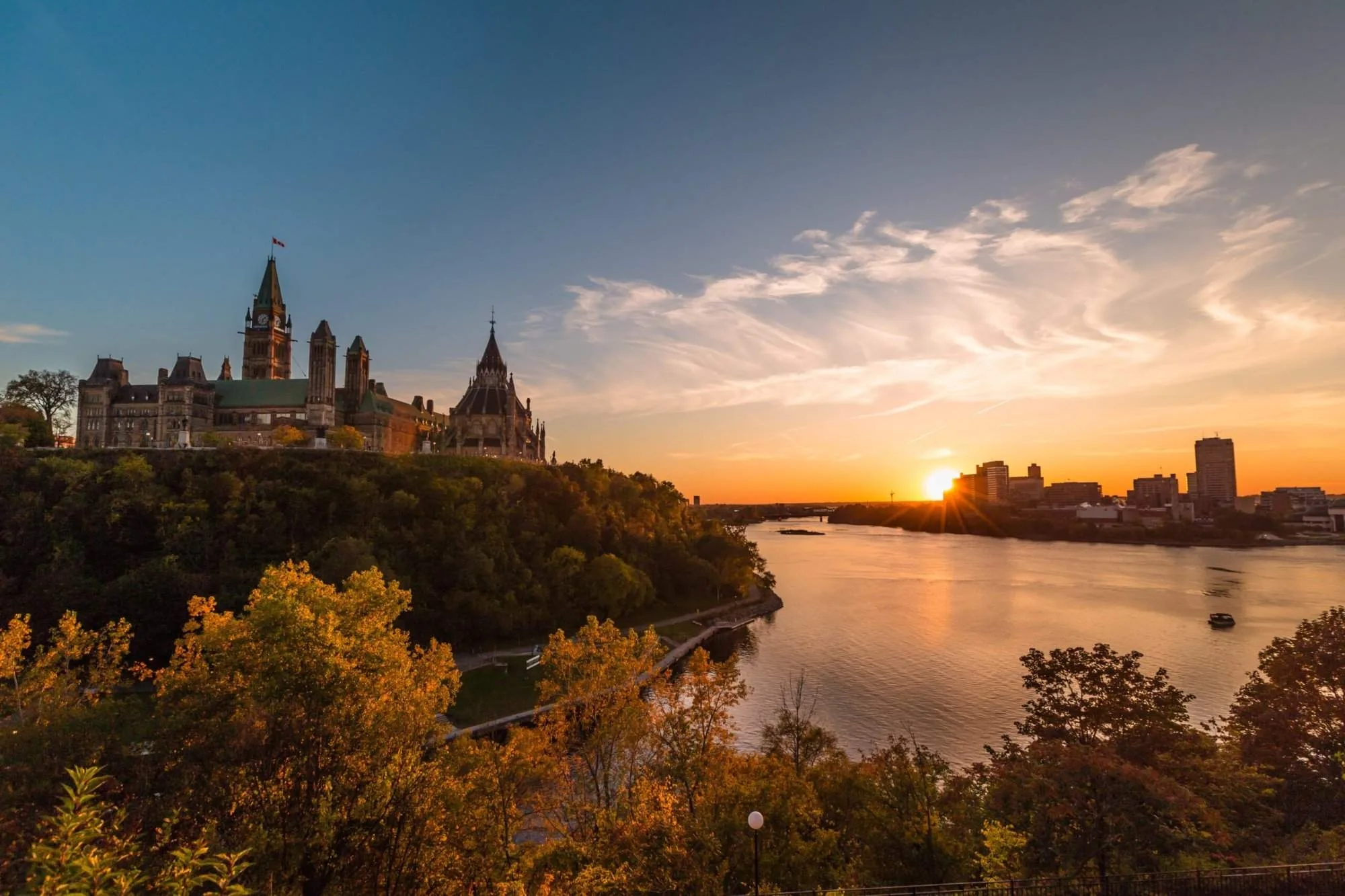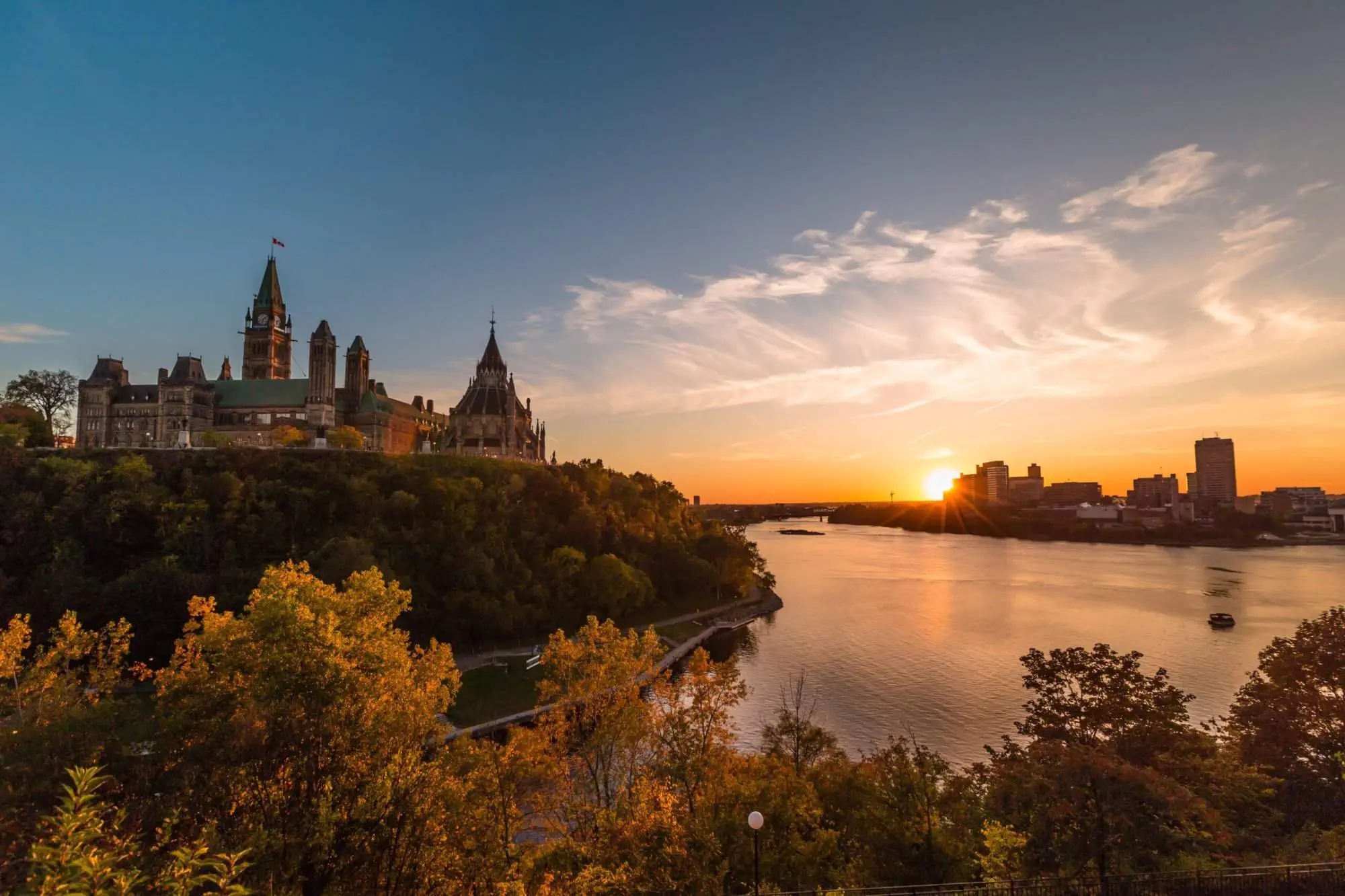 Countless fun festivals, the richness of art & culture, and the bike-friendly paths make this city a perfect visit to the hearts of destination Canada.
3. Toronto
Toronto is your absolute destination if you are a hardcore art and music lover. Best known for business culture, this is one of the luxurious destinations that one desires to visit once in a lifetime.
This is the most loved and desired destination of Hollywood stars, luxury travelers ad bloggers, and food lovers.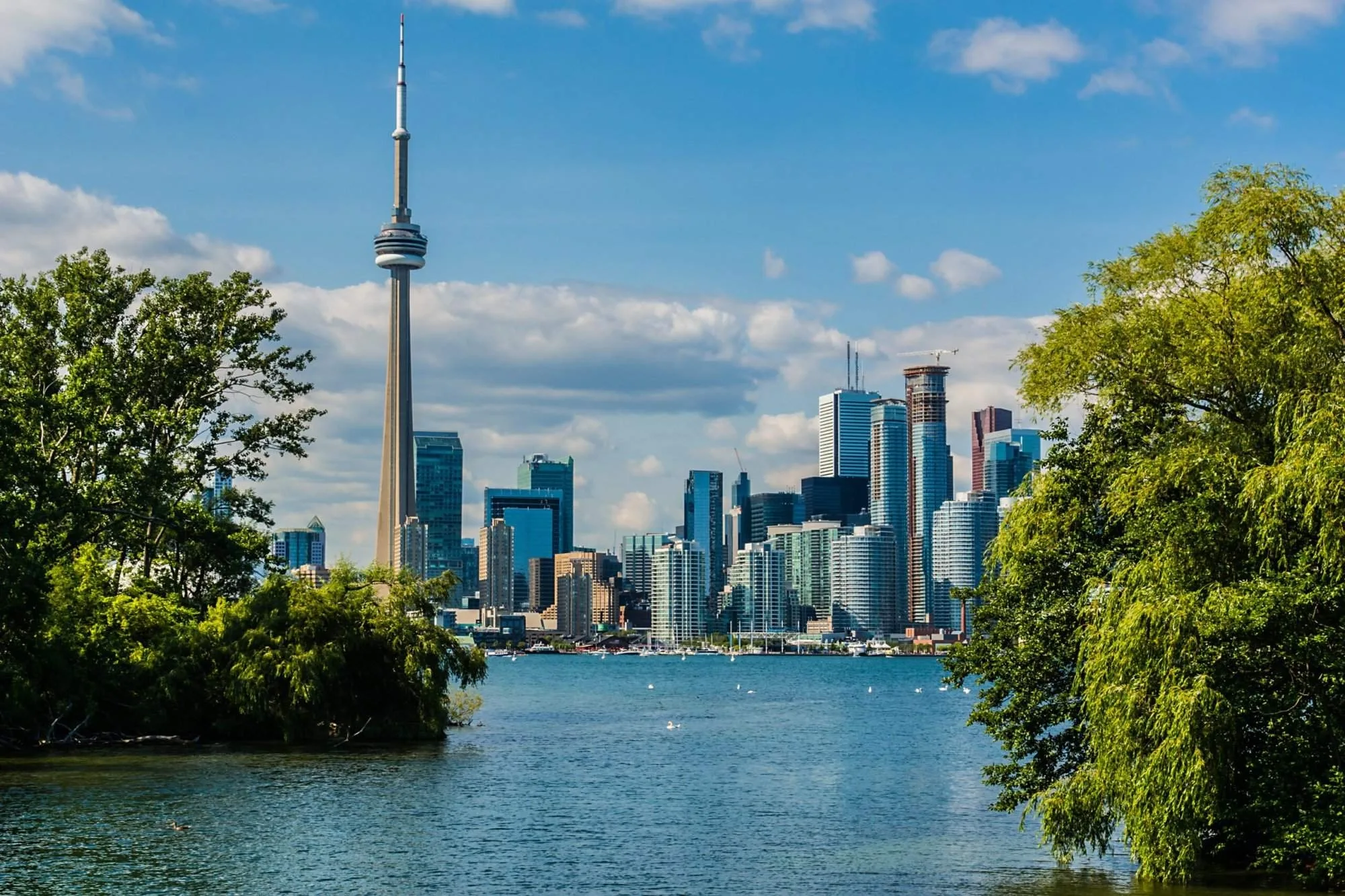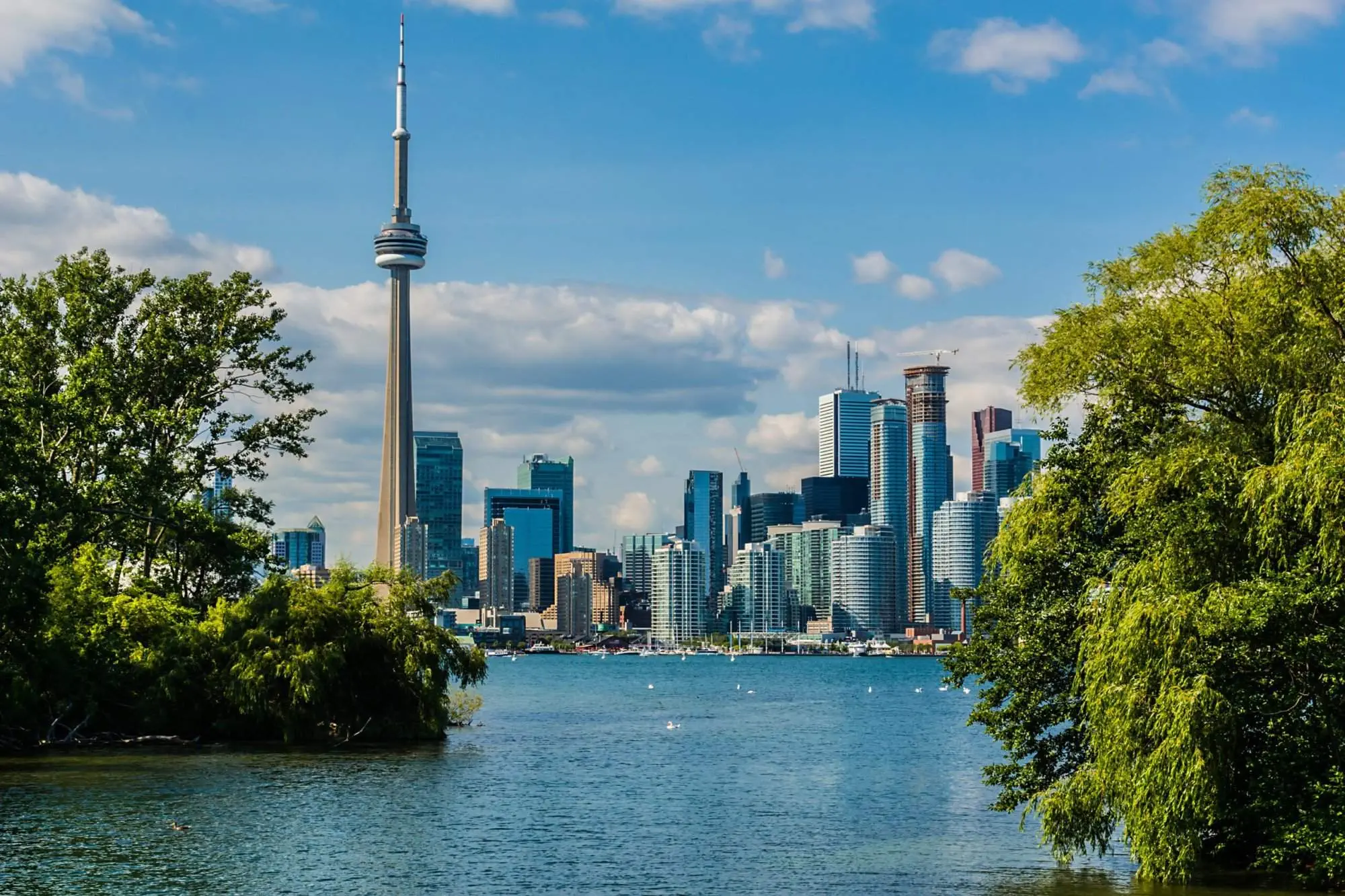 You can find a plethora of high-end restaurants, pubs, and bars. Street artists, food, cafes, and the orchestra being played giving you a magical and relaxing setting is what makes Toronto more attractive for travelers.
What else do you need to visit this luxurious destination Canada has to call you here? But, here's more.
The deadly gorgeous lakes and natural beauty are something that takes you away from the high-end and luxurious lifestyle to a relaxing and stress-free life in Toronto. This is something that you will love about Toronto.
It also has some interesting neighborhoods that you can't miss – Chinatown, Koreatown, Little India, Little Italy, and much more.
You have everything to enjoy from a high luxury lifestyle to calming your soul in peaceful settings and exploring the amazing neighborhoods.
Here are some of the must-visit attractions every traveler must visit:
3.1 Canada's Sugar Beach, Toronto
A hidden gem in the downtown, Canada's Sugar Beach in Toronto is a peaceful place if you want to spend some quality time away from the noise of the city, you should definitely visit this hidden destination Canada has, for you.
You will also find a lot of durable chairs placed at the beach to sit and enjoy the view. This is the best spot to visit, in spring, and spend some peaceful moments.
3.2. Ripley's Aquarium, Toronto
If you are someone who wants to witness sea life and its creatures closely and personally, then Ripley's aquarium is for you.
You can view sharks, stingrays, and lots of other fishes under the glass path. This is a never forgetting experience and one of the must-visit attractions in Toronto for you.
3.3. CN Tower, Toronto
CN Tower is an incredible destination Canada has for you, in Toronto. You can view the entire of Toronto from this building. The glass floor is the highlight of the tower.
It feels scary walking on the glass floor but, exciting at the same time.
If you are someone who is not scared of heights and wants To experience a thrill, you should definitely visit here.
4. Montreal
'The Paris Of Canada" – Montreal is the blend of the old and new eras. Great architecture, historic monuments, museums, festive spirit, and delightful cuisine make this a colorful city.
Wait, did we tell you about the amazing horse carriage rides that you have seen in movies and read in books? Yes, Montreal's Cobblestone streets are famous, and the horse carriage rides.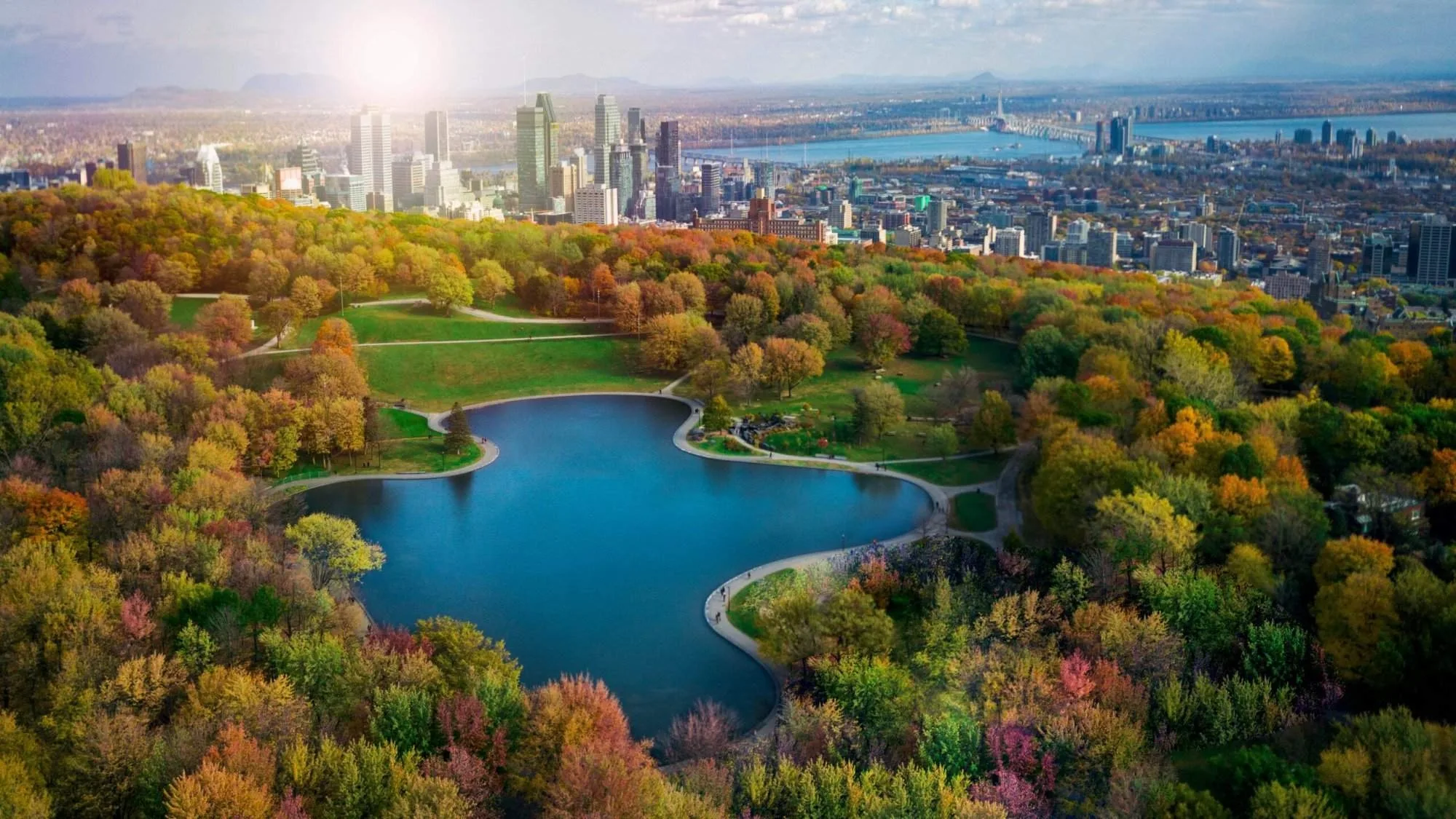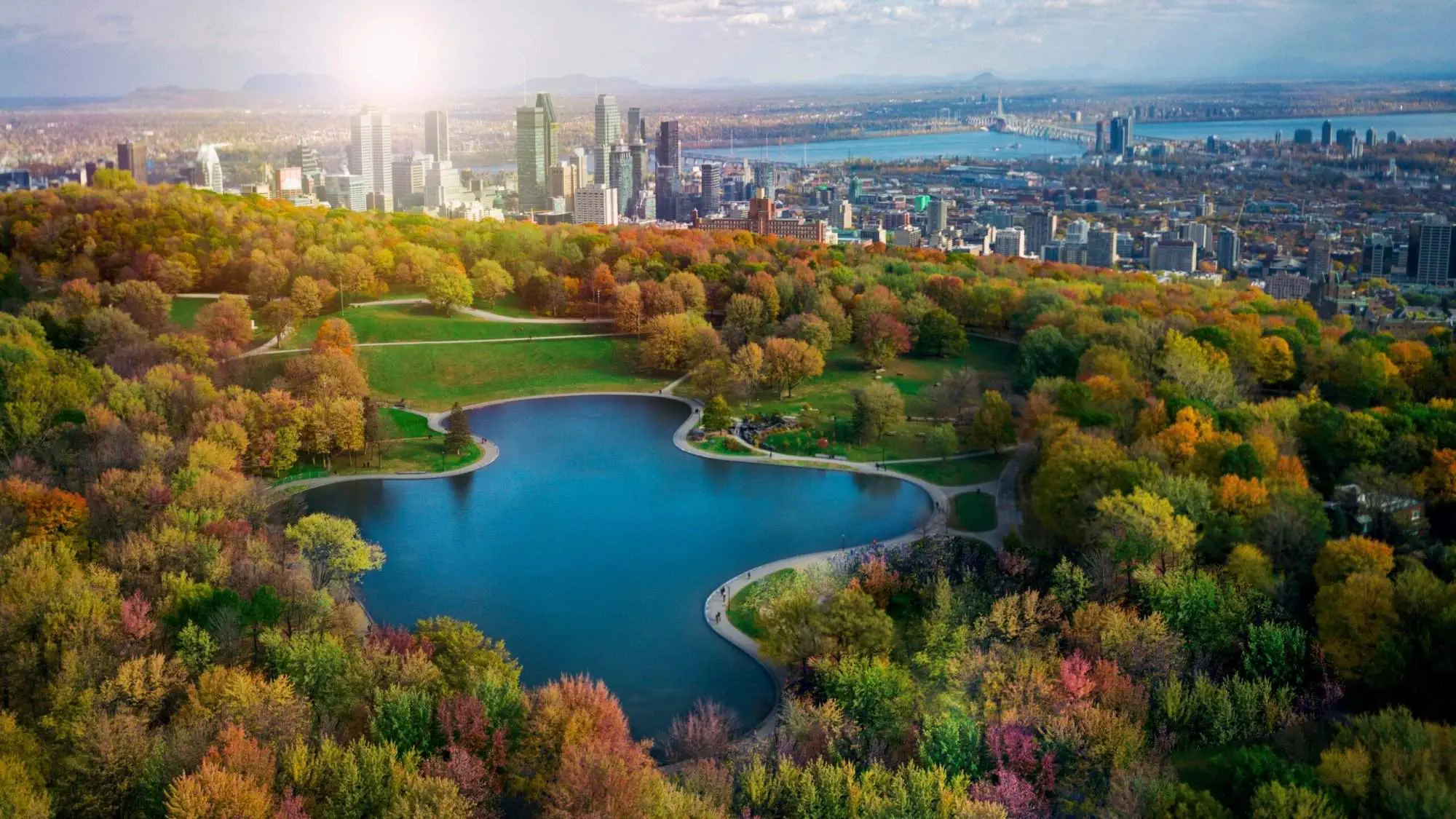 This city is slow-paced unlike the other cities of Canada, but very convenient and welcoming. You will always feel a never-ending comfort when you visit here.
Of all the destinations in Canada you visit, Montreal has the richest and most diverse culture. Culture, history, architecture, arts, and music: you will find everything here. This place is for you if you want to feel the warmth of an incredible city.
Old Montreal is one of the best parts of Montreal which attracts travelers and adds charm to the beauty of this place. Want to explore the beauty of this comforting city more? Read here
5. Victoria
If hearing about the destination Victoria pictures an image of Queen Victoria in your head, then let us tell you it is so much more than that.
This is not a city but a town built on the island, which is the perfect destination for romance. With beauty & romance altogether, this land is as terrifically gorgeous as its name, Victoria.
You will see enormous attractions here, from the pleasing view of Butcher Gardens to the unforgettable Inner Harbour, you won't get tired of taking the tour of this jaw-dropping destination.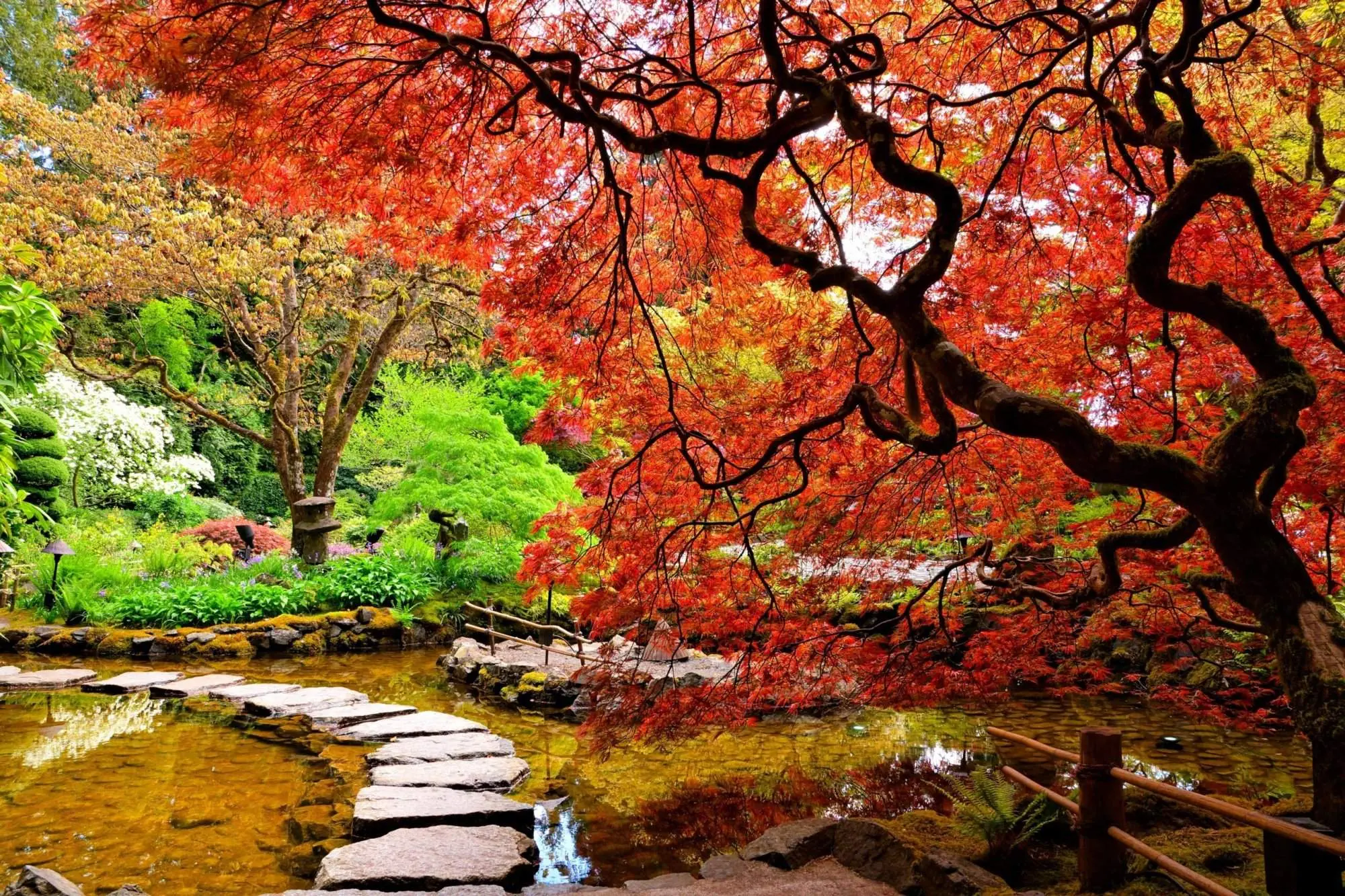 This city is full of nature making it a worthy destination for hiking. Oceans and beaches spread all over add to the exquisite beauty and amazing blend of restaurants, shops, and cafes.
The city is pure romance and full of love. If you don't believe what we have told you about this destination, then take a real tour and fall in love with this destination Canada has for you to make you fall in love with the city.
Check out these places in Victoria:
5.1. Butcher Gardens, Victoria
If you ever believed in a fairytale world, then Butcher Gardens is your answer.
This is a huge garden with different and themed garden rooms from over the globe. There are a lot of flowers, statues, fountains, and peaceful paths to walk on. You will see a variety of flowers here, from all over the world.
If these cities have made your hearts flutter then let us tell you, we have so much more for you in this incredible destination Canada that will sweep you off your feet right away.
5.2. Inner Harbour, Victoria
If romance had a name, it is Inner Harbour. Water taxis, cruise ships, tall ships, ferrying, whale watching; there is no limit to what you can do in this terrific harbor.
Day or night anytime is perfect to visit this place. Watching the sunset in the evenings should not be missed here. Visiting the harbor at night is worthwhile.
The harbor and buildings around, are lit up with white lights adding the extra two cents of beauty to this romantic setting.
5.3. Miniature World, Victoria
For the love of miniature, imagination, and craftsmanship; visit Miniature world – an interesting museum you will not get bored of.
This museum is contrary to its name. It appears to be small on the outside but, is huge on the inside. You will see a variety of displays from wars to dollhouses and fairytales.
There are themed rooms with miniature displays for all categories: fairytales, dollhouses, and many others. It can take around an hour or above to view the entire museum.
If you are someone who loves miniature art, then you should definitely come by this place. Visit this place with kids and experience a fun day.
2. Other Must-Visit Destinations in Canada
Here are some of the must-visit attractions every traveler must visit:
2.1 Niagara Falls, Ontario
This is one of the most spectacular destinations Canada has, full of nature. The magnificent views look different in the daytime and extraordinary at night with fireworks.
Admire the majestic waterfalls & enjoy the cruise ride, helicopter ride, and sightseeing tour.
The best time to visit this here is, June to September.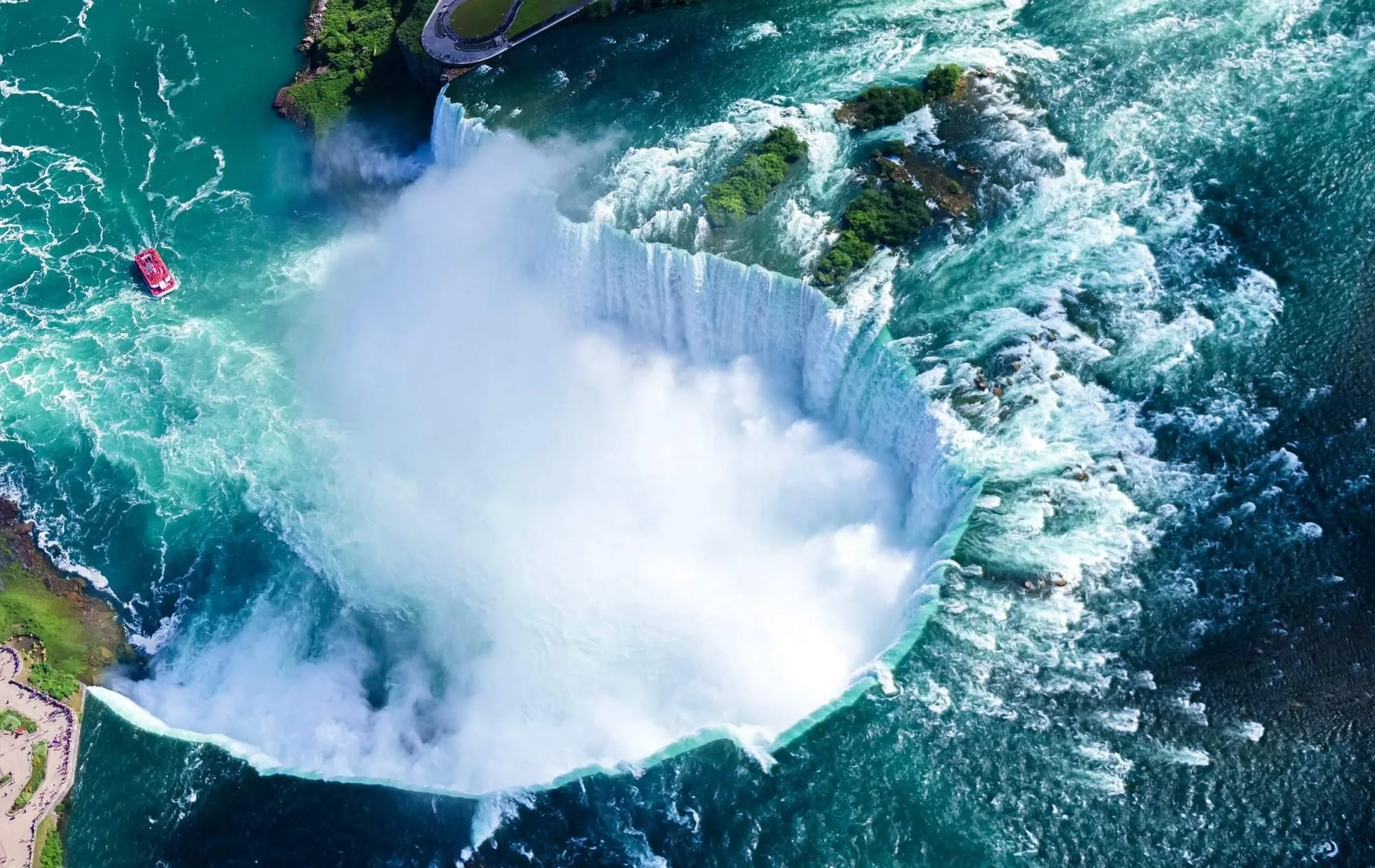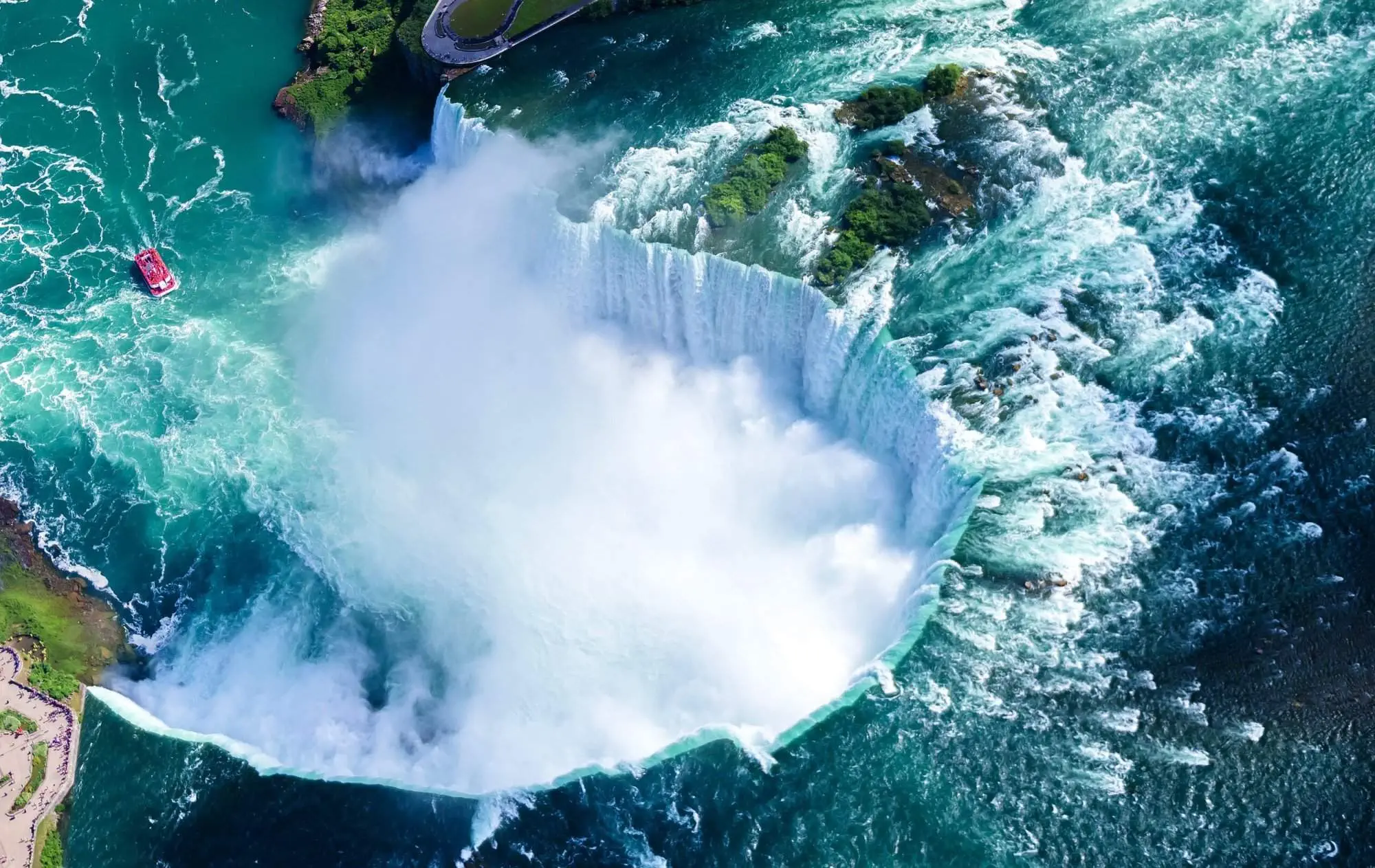 If you are a photography lover, then this place will give you the best attractive captures to make your heart ponder to come back to this view again and again.
2.2 Canada's Wonderland, Ontario
Canada's Wonderland is a really fun and thrilling experience. you will find rides that have something to offer you to make your experience fun and exciting.
With rollercoasters, water parks, and kids-themed parks, you have everything here for kids to make their day full of fun.
One of the best things about this amusement park is, that is more affordable than other themed parks. Fun, adventure, food; you have everything in one place to experience.
2.3 Moraine Lake, Alberta
Moraine lake is one of the favorite destinations Canada has, with snow-capped mountains, glaciers, green pine trees, and rocks around. It is one of those scenic and breathtaking destinations you read about and wonders about its real beauty.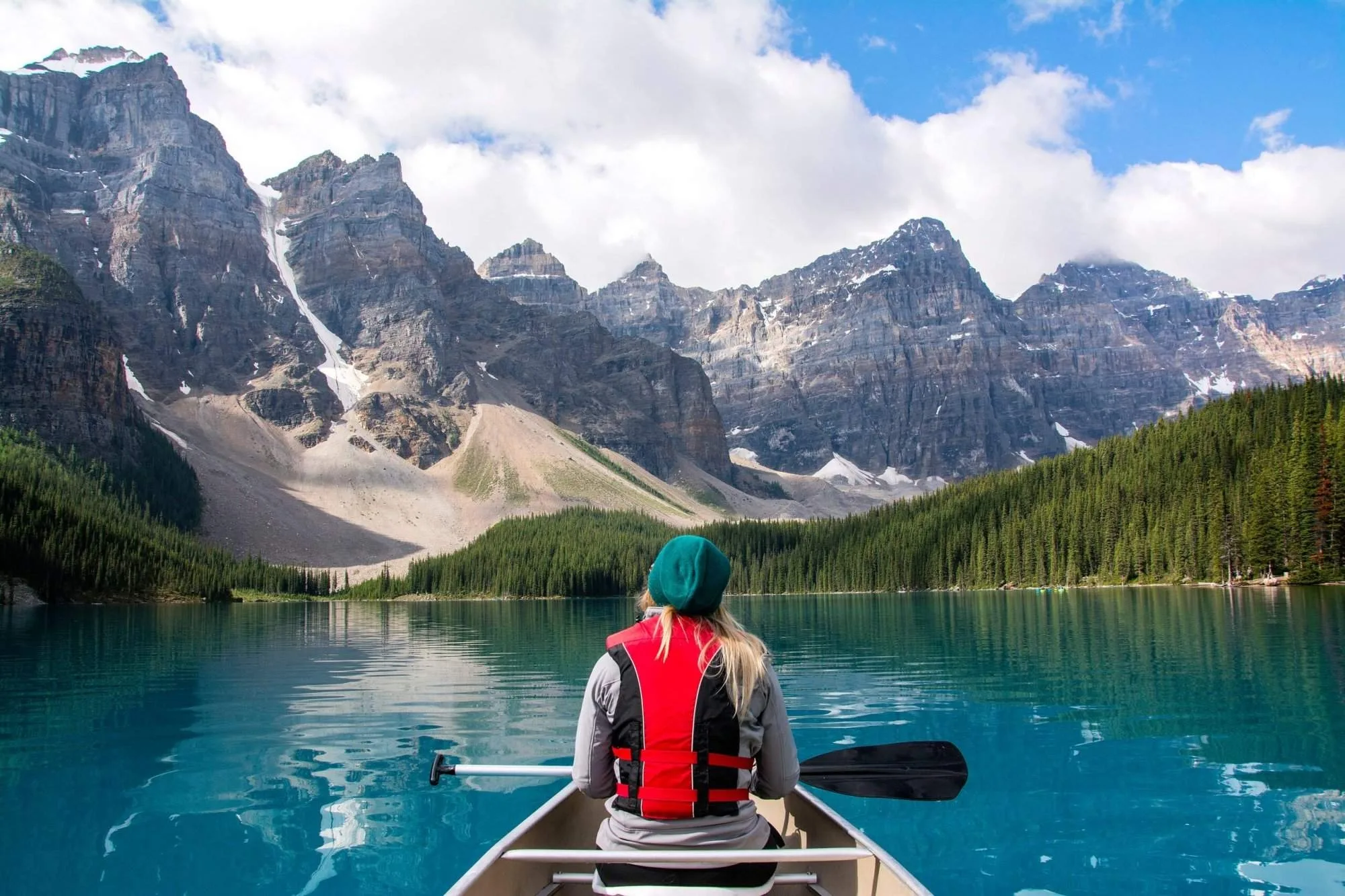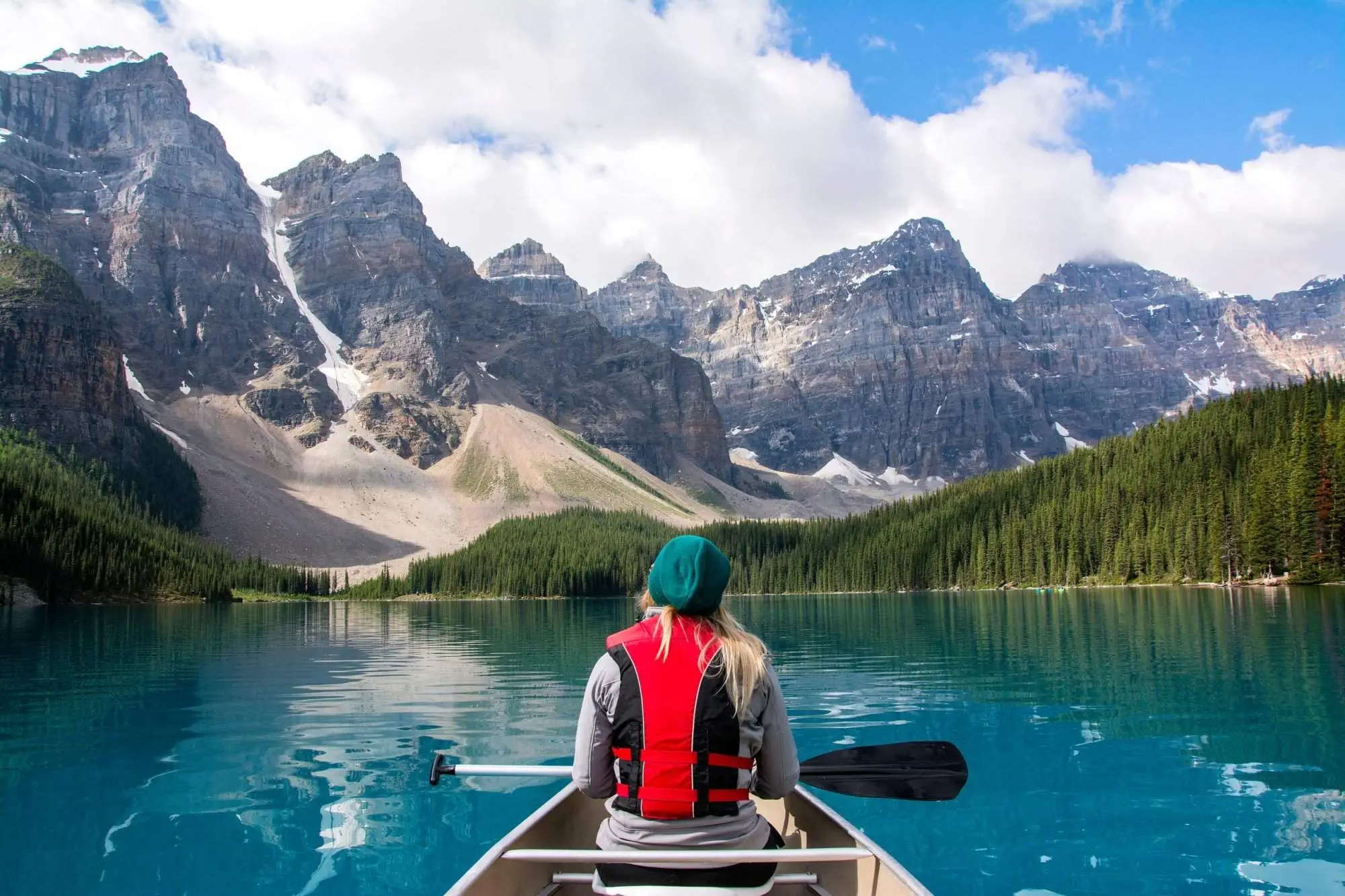 July is the best time to visit and witness the magnificence of the waters underneath the lake.
2.4. Banff National Park, Alberta
Banff is one of the must-visit destination Canada has, on your bucket list for you. The exquisite view of mountains, glaciers, and wildlife all in one place makes you speechless.
There is no limit to the thrill and adventure you can experience in the breathtaking view of the mountains. Biking, boating, white water rafting, snowboarding, canoeing, and whatnot!
You can experience all the fun and adventures in one place.
Banff is the place you should not miss out on if you are a nature lover because this is the ultimate destination that shows the ultimate beauty of nature.
2.5. Mount Robson, British Columbia
Have you ever seen a mountain play hide and seek with you? Yes, that's Mount Robson –the heart of Canadian Rocky Mountain. It is the second-highest peak on the Canadian Mountain.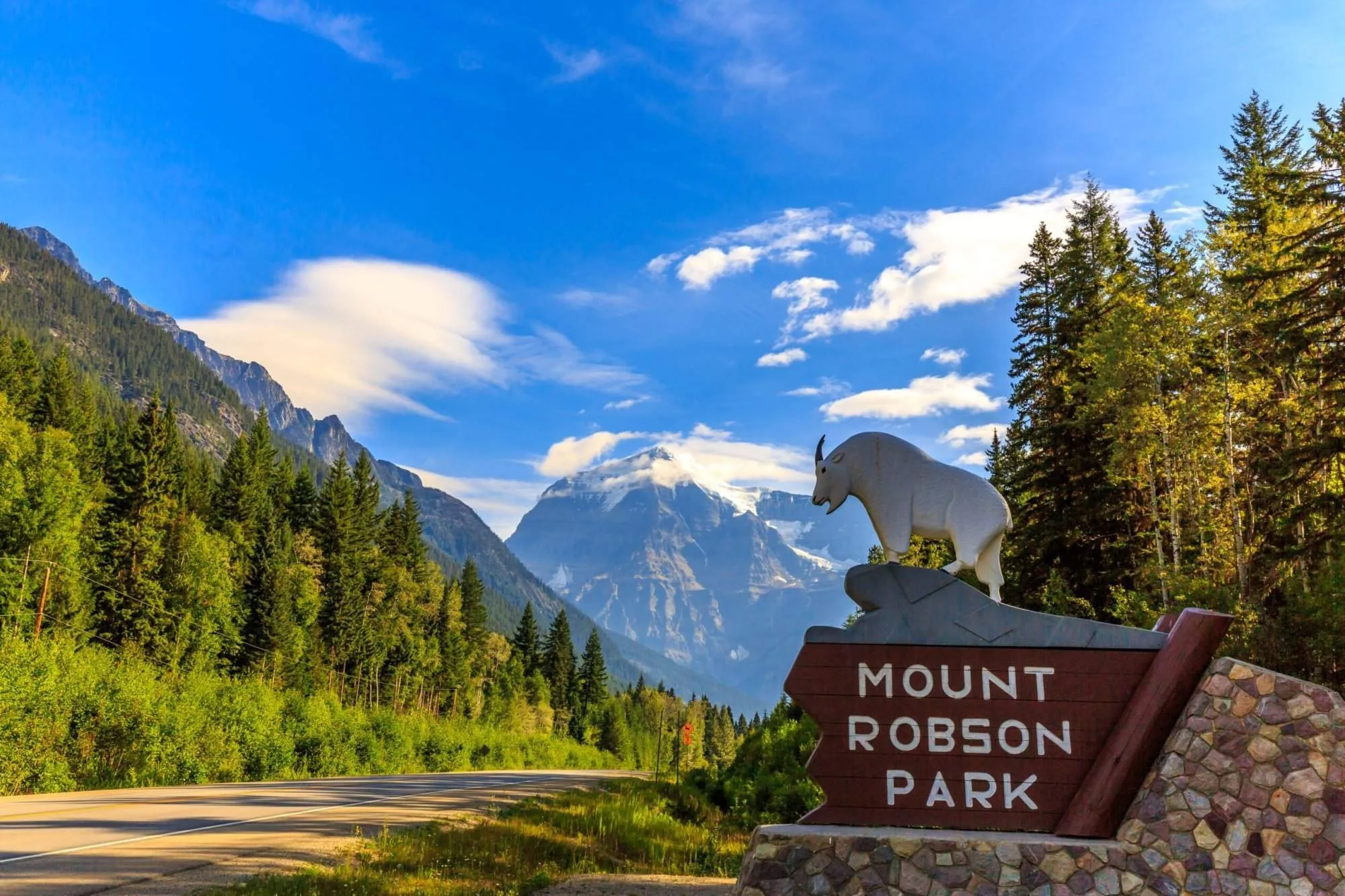 This majestic mountain is a worth-visit destination Canada has in its treasure for you.
As magnificent as this mountain is, it is also advisable to view this mountain on a clear day. It dissolves itself in the sky on rainy and foggy days.
This is one of those destinations that makes you immersed in its splendid and unforgettable view.
2.6. Hopewell Rocks, New Brunswick
Visiting the Hopewell Rocks in the low tides is a special experience for every true nature lover.
You can walk on muddy and rocky paths and embrace the beauty. Walking down to the beach and exploring the ocean floor is a must if you are here.
You will get to see amazing and impressive views. The best time to visit this place is early morning to get the mesmerizing view and oh, do not forget to wear nice sports shoes. It is a must to traverse the muddy and slippery paths here.
Protip: Maybe Check out recently updated videos on the net to find which path is best to visit.
2.7. Cypress Hills, Brooklyn
Cypress Hills is a hidden gem destination Canada has, for you. The green grasses, campgrounds, and bike trails are what make this place worthwhile.
The park is surrounded by farmlands and you will see a lot of wildlife if you spend a few days in this cleaner and greener park.
You can't get bored with this greenery, a lot of fun activities, hiking,zip-lining, canoeing,, astronomy, swimming, wildlife watching, and mini-golf are organized for people staying here.
If you are someone who loves to gaze at the stars, then staying at this place is definitely for you. The sky here is clear and you can see the stars clearly here.
3. Activities – What You Can Do?
Do you think witnessing these jaw-dropping destinations is enough for you?
No, absolutely not! Then, why wait and think when you can do so much more than immerse your heart and soul in the beauty of these places?
Here are the must-do fun and adventurous things for you in destination Canada:
3.1. Dip In Hot Springs
Take a Dip in hot springs and relax your kind and muscles. Relaxing and getting away from the hustle-bustle of the city is equally important and is a cherry on top if you are visiting Canada.
The Canadian Rocky Mountains are the best place you can lighten your stressful mind and tired muscles.
3.2. Dog Sledging
Destination Canada has many exciting adventures to offer you during winter. Take the advantage of Canada's heavy snowfall and experience lifetime adventures with dog sledding.
Vancouver and Toronto are the best destinations Canada has, for dog sledding to give you an unforgettable experience.
3.3. White Water Rafting
White water rafting is the perfect way to immerse yourself in the waters of Canada and take your trip to another level o adventure.
It is best to go for this adventure trip during the summer on a warm sunny day. Jasper and whistler are the best places for you to experience White water rafting.
3.4. Canoeing
Canoeing is another best way to take sit back and relax in the clear waters of Canada while paddling and immersing yourself in the beauty of this terrific place.
You can experience this wilderness in the Canadian Rocky Mountains or Rideau Canal.
3.5. Ice Skating
When we say, winters are the best time to visit the sparkling Destination Canada, we want to tell you about the tremendous adventures it has to give you.
Ice skating is one of those terrific adventures you would definitely not want to miss. Quebec and Ontario are the best destinations Canada has for your experience.
Lake Louise, Lake Moraine, and The Rideau Canal are some of the best places for a chilling and adventurous Ice skating experience.
3.6. Skiing
The snow-capped mountains and glacial lakes Skiing is one of the top adventures for you to experience.
If you are a ski lover ad want to experience the best of skiing in Canada, then it is in the mountains o British Columbia and Alerta.
Lake Louise, Whistler Black Comb makes good spots for adventurous Skiing.
3.7. Making Igloo
Winters is the time when this unforgettable destination Canada is covered in snow and wherever you turn is a sheer white with snow.
Apart from experiencing thrilling adventures, try your hands at making Igloo. It is super fun and you will thoroughly enjoy this experience.
4. Canadian Cuisine – What Should I Eat?
As much as Canada is known for its places, arts, culture, and nightlife, it is least known for its food. Yes! Canadian Cuisine is the least known but one of the best food that will make your trip to your destination Canada a memorable one.
So, stop thinking and savor your taste buds as we take you on this luscious food tour of Canada.
4.1. Poutine
Did we say Poutine? Poutine is the king of Canadian cuisine and the first savoring food you should try when you are in Canada.
French fries covered in thick appetizing gravy topped with cheese curd is a yummy mouth-watering eat for you. It can also be topped with pork or smoked meat, a great add-on if you are a non-veg lover.
The best thing about poutine is, you can find it in the cheapest of food joints to luxury restaurants.
4.2. Butter Tart
Flaky pastry shells with a savory filling of butter, sugar, and eggs in the center – Butter tart. This is one of the tastiest Canadian desserts you must try when you visit Canada.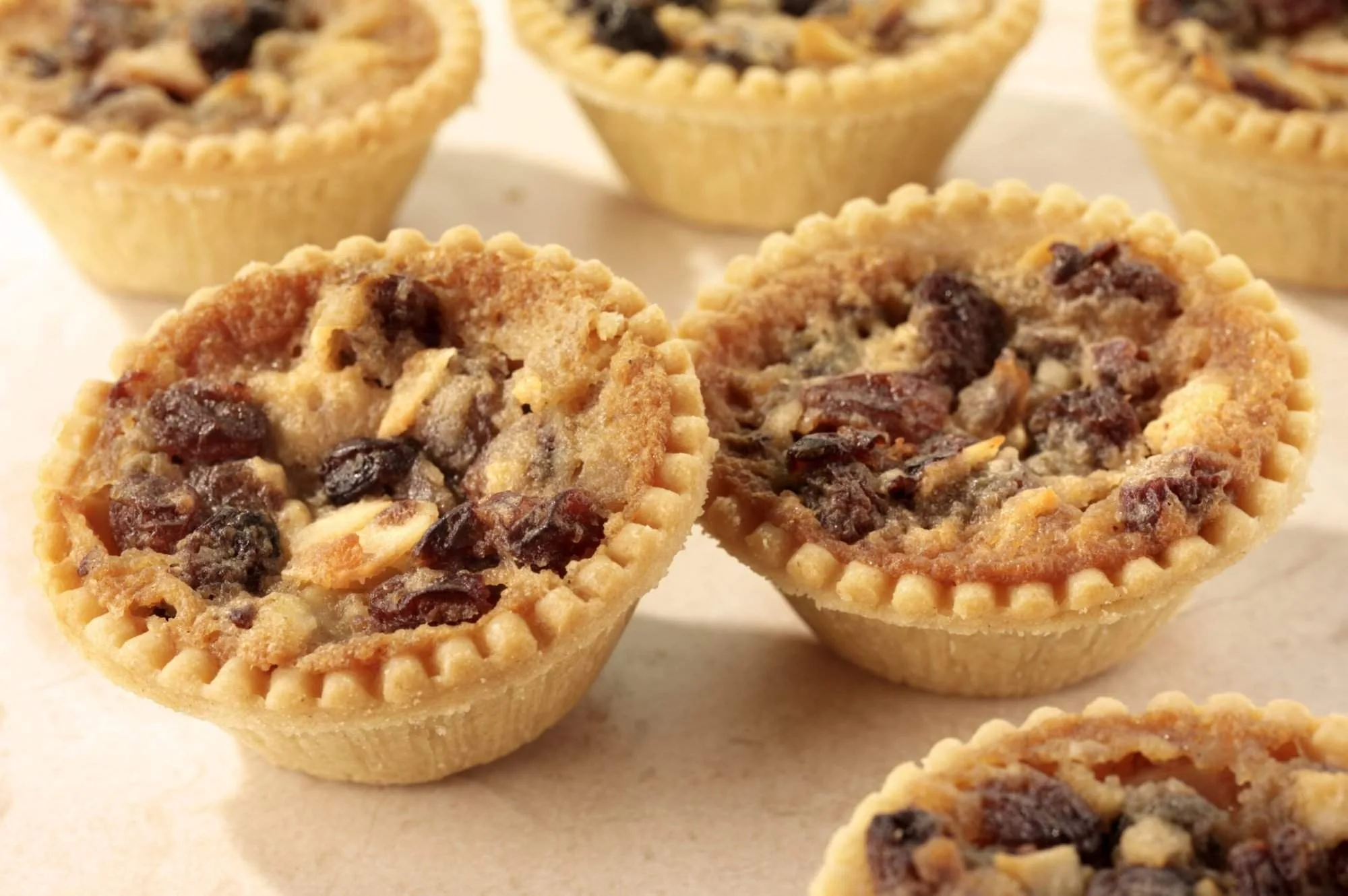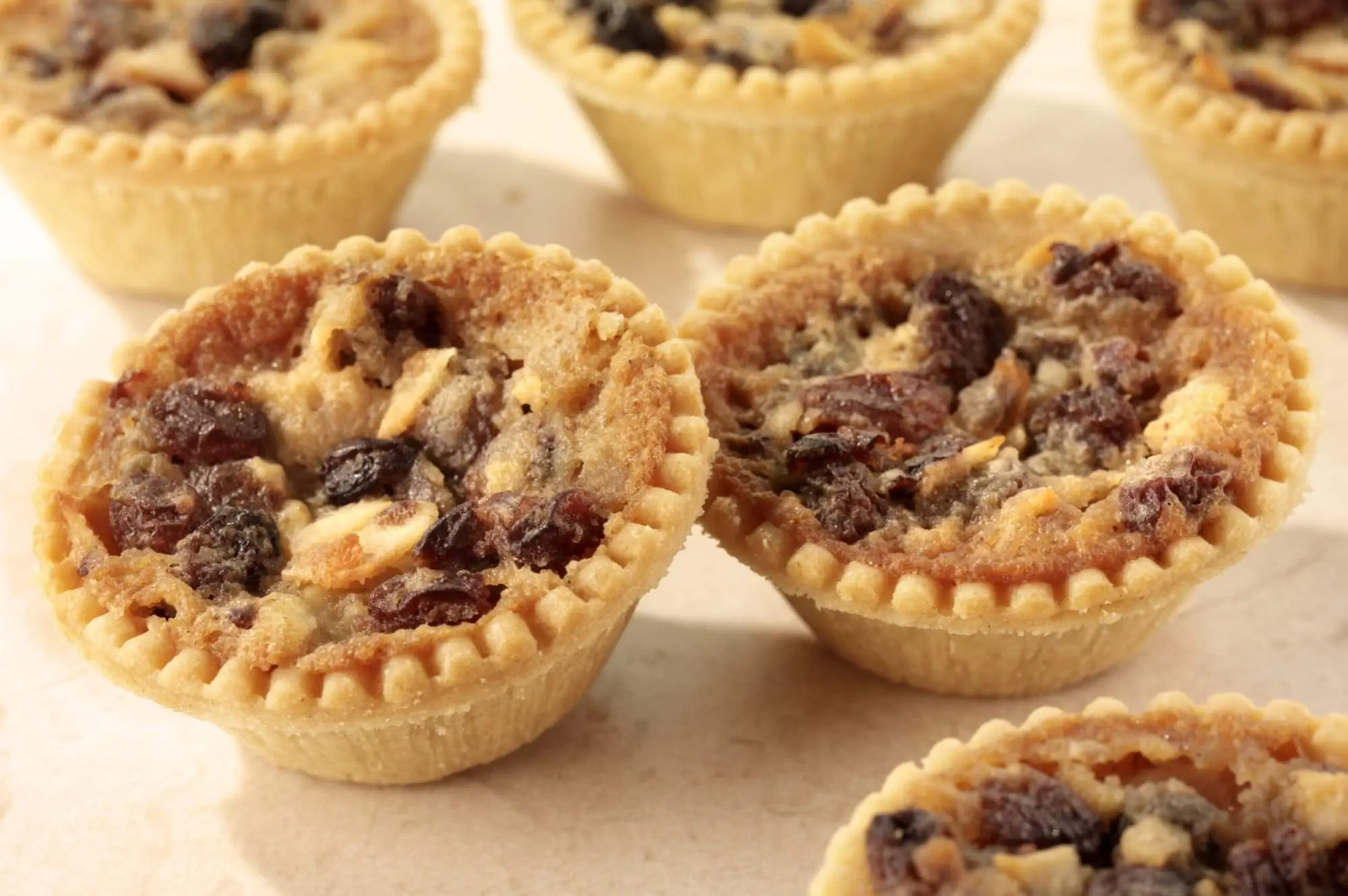 We won't be surprised if you fall in love with the rich taste of this dessert.
4.3. Nanaimo Bar
Do you have a sweet tooth? Well, if yes then let us tell you about this delightful no-bake dessert with a topping of chocolate ganache and thick yellow custard in the middle – Nanaimo bar.
You have to definitely try this yummy dessert to calm your chocolate cravings.
4.4. Split Pea Soup
A hot, healthy, and staple food in Canadian cuisine – Split pea soup is made of yellow split peas, ham hock, vegetables, and thyme.
What a heart and healthy protein-rich soup! Isn't it? It is usually paired with crunchy slices of bread and makes a perfectly healthy meal.
4.5. Tourtiere
You must have heard of and tasted sweet pies but what about meat pie?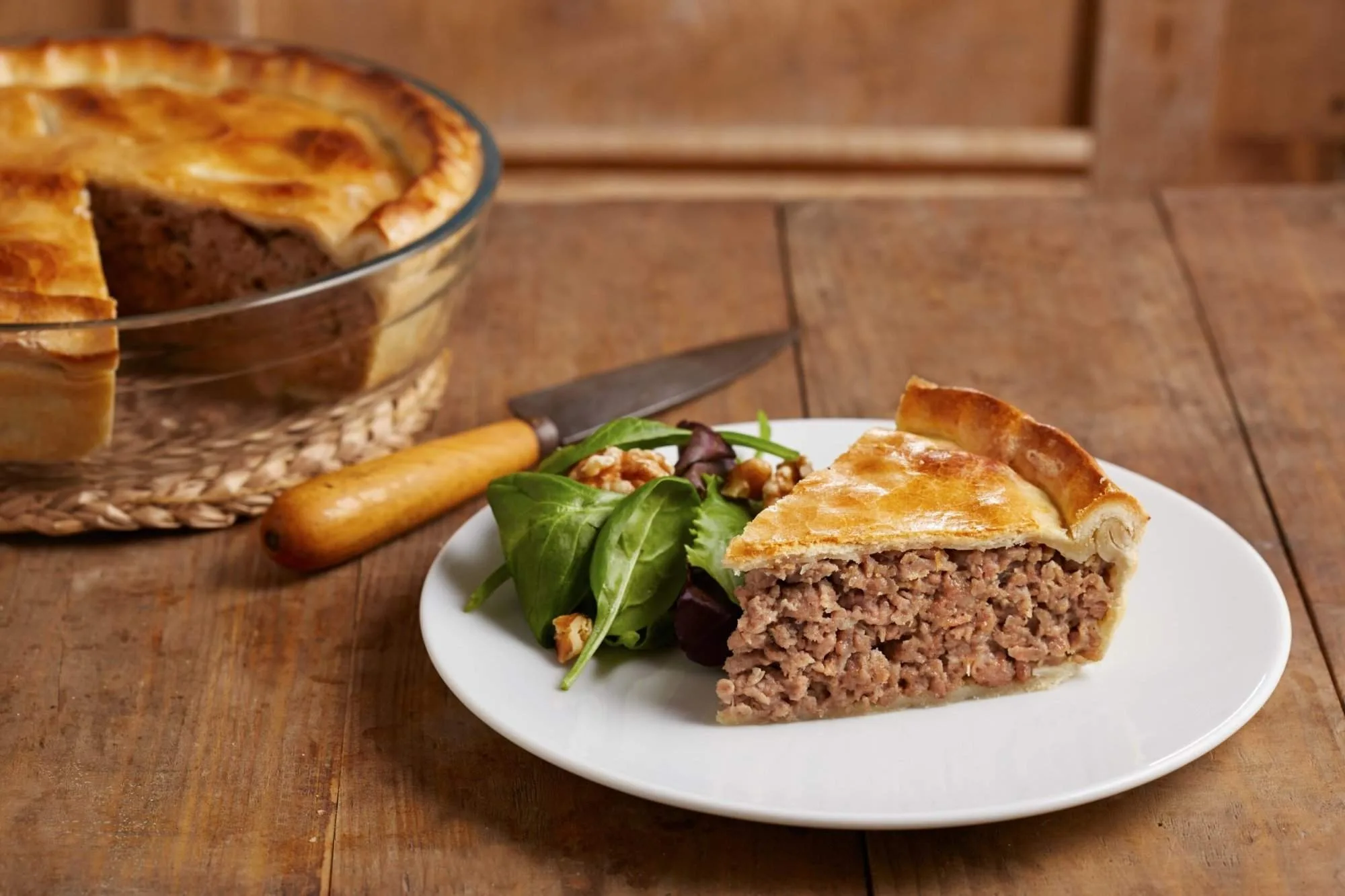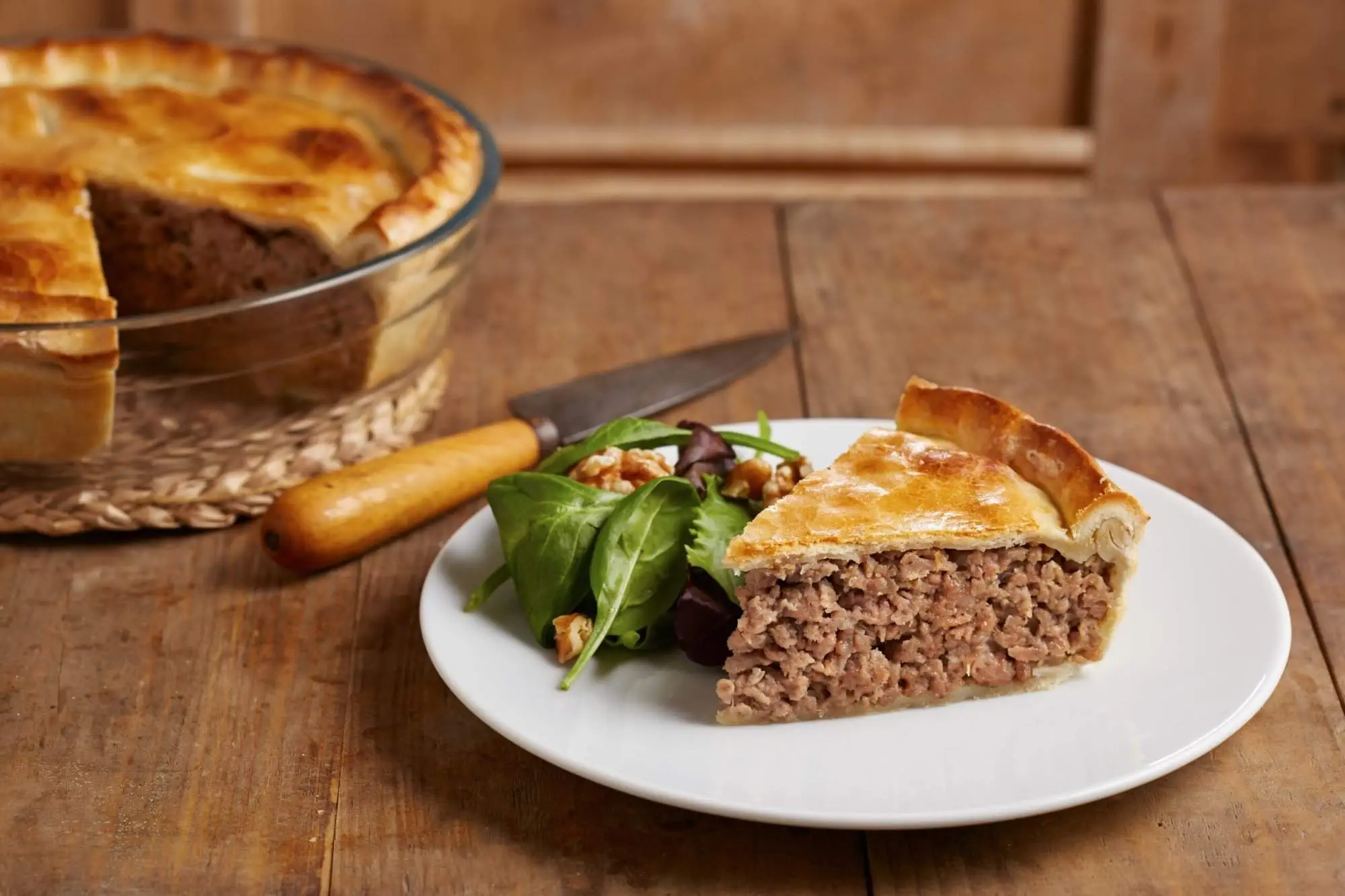 Tourtiere is a delicious meat pie with a scrumptious filling of ground pork or fish and beef, sprinkled with herbs and spices. it is a popular holiday food and a mostly eaten on Christmas and New Year's eve.
Here is a list of some amazing restaurants you must hop to in the unforgettable destination Canada.
Closing Thoughts
We are sure you aren't tired of this virtual tour. Did your imagination take you to the colorful and vibrant culture of this majestic destination Canada? Or does the mouth-watery food make you hungry that you can't resist trying out Canadian cuisine once you are here?
To learn more about the job one can get related to the canadian tourism industry or other government agencies canadian employers can offer, please visit the official website or the  destination canada mobility forum, in it as long as you are a qualified candidate according to the standard of the government of Canada, you will participate directly in various community services
There is particularly a need for bilingual candidates that can help with province immigration and register processes like with francophone communities (french speaking communities).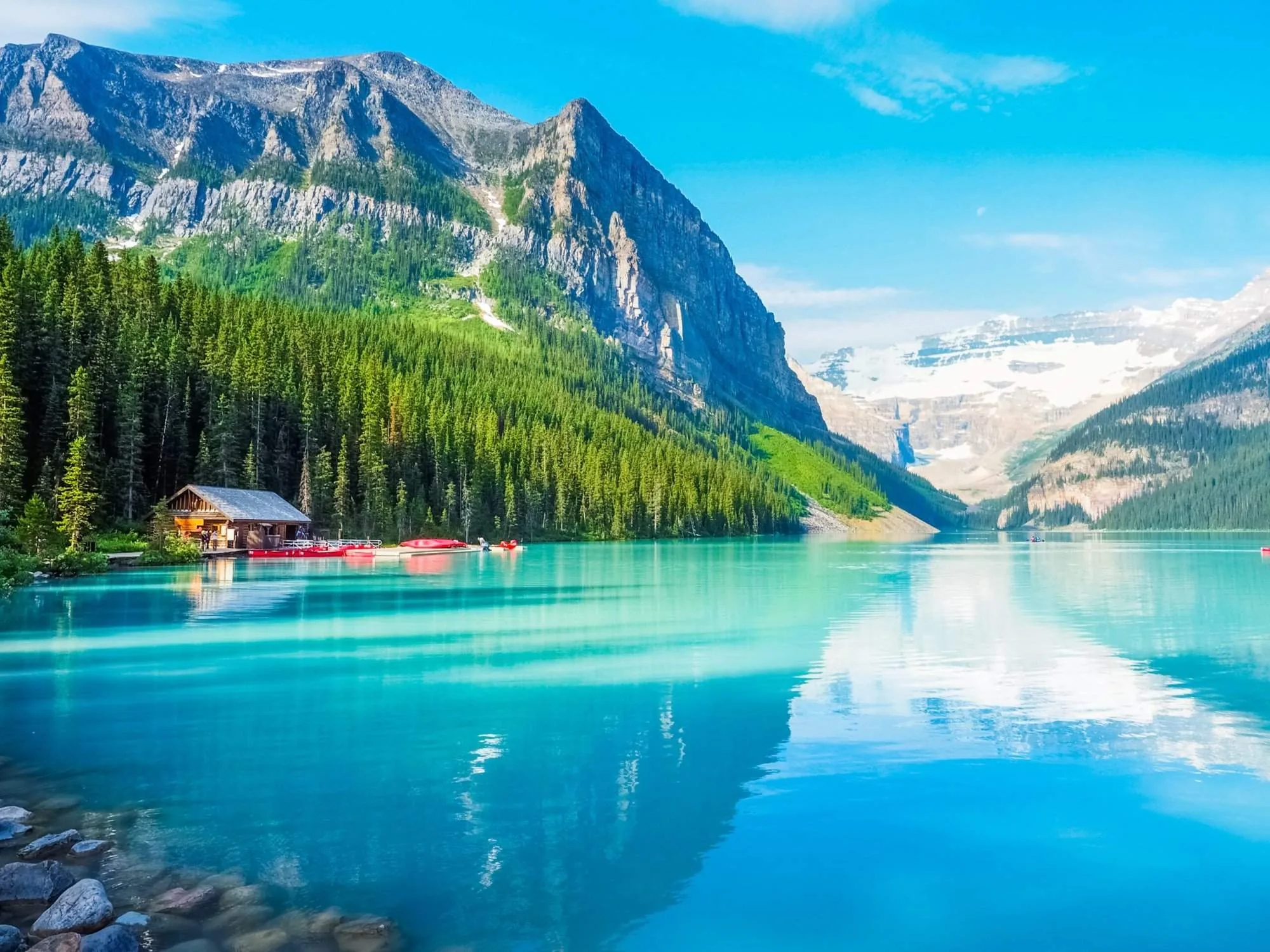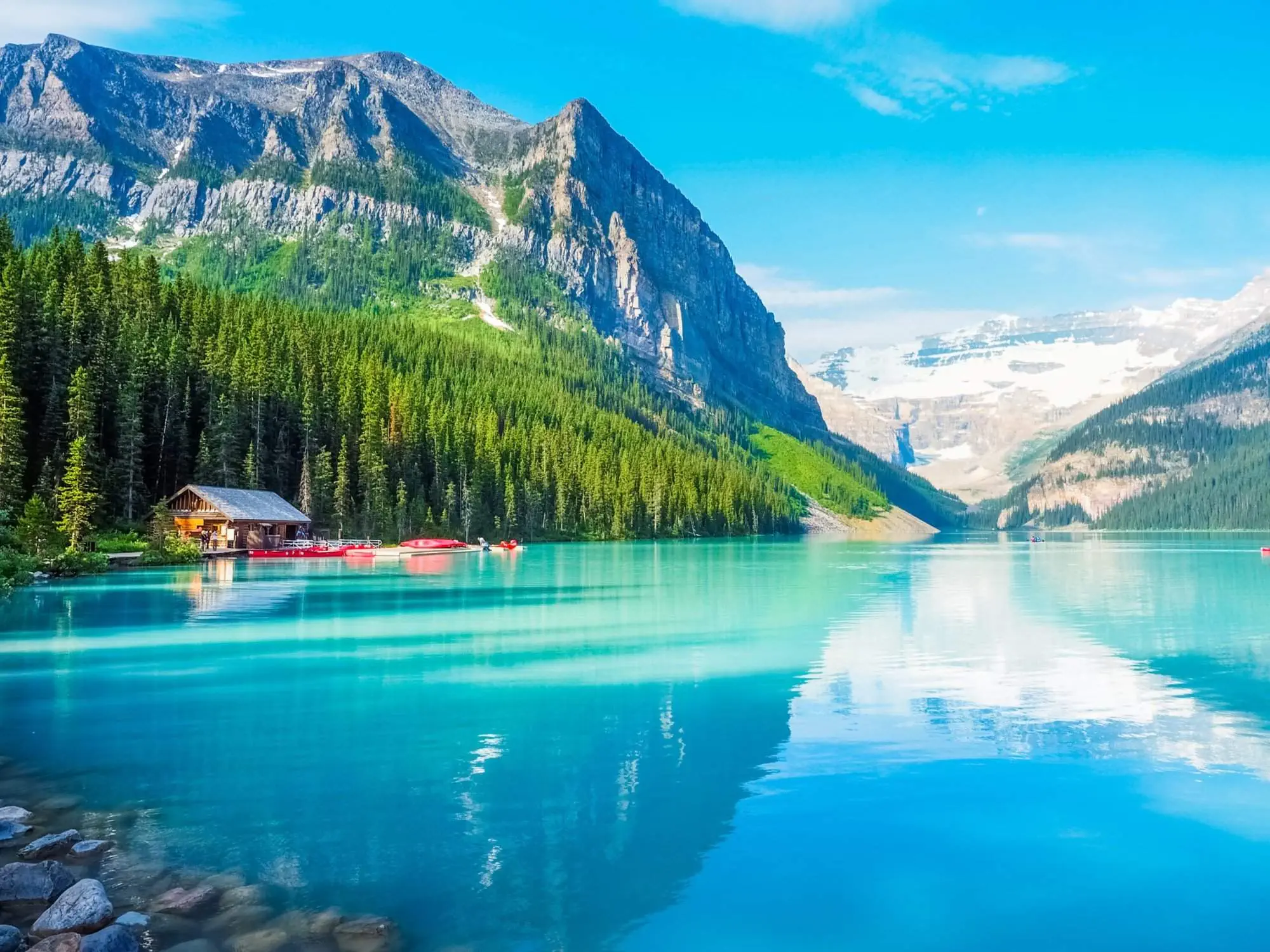 Whatever it is, it's time for you to turn this imagination into reality and take the tour to the most beautiful destinations of Canada.
Suggested Reads:
7 Best Reasons to Get on Lake Louise Ice Skating
10 Best Canadian Museums to Visit With Your Family
10 Most Important Events In Canadian History
If you are an francophone and bilingual candidates then for to get an  proper citizenship canada after going though the standard immigration programs you need permission to work whike you visting like international experience canada, an  approved language tests, eligibility requirements and you needed to attend conferences and meeting with official staff on both online virtual platform and offline at
As an Amazon Associate, Icy Canada earns from qualifying purchases.
[amazon_auto_links id="81298"]
The Icy Canada team strives to create content that matters. It's why our content is written by travel writers, authority experts, well-known authors, and niche experts. Our content is also periodically reviewed by expert authors for accuracy and trustworthiness.
As an Amazon Associate, Icy Canada earns from qualifying purchases. [amazon_auto_links id="81298"]