Maud Lewis is a Canadian who has achieved great success. She was a gifted folk artist whose work spoke for herself. So, let's know her life story from 8 facts.
There is nothing wrong with referring to Maud Lewis as a celebrity. She was like a celebrity who was growing in popularity. 
Despite being born with arthritis that left her disabled, she never gave up hope. She accomplished feats that even someone without an impairment would find challenging.
The Life Story Of Maud Lewis
If you have questions about how she lived or the relevance of her art, ask them now. Then you're lucky because we'll cover everything you need to know about the legendary Maud Lewis in this blog.
Sounds Good? Let Begin!
1. Maud Lewis: Early Life, Struggle, and Journey
Maud Lewis, born as Maud Kathleen Cowley was born to John and Agnes Dowley. She suffered from congenital conditions, which she inherited from her parents.
It progressed to rheumatoid arthritis, which limited her mobility, seriously deformed her fingers, and hunched her shoulders.
Maud Lewis spent much of her childhood alone because she was insecure with other children due to her differences. She was born with an almost non-existent chin. Not only that, but she was a lot smaller than the other kids her age. 
Even so, she used to find joy in spending time with her parents and brother. Lewis's mother, Agnes Dowley, was her first art teacher, as she received her first art lessons from her. 
She taught her how to make hand-painted Christmas cards, which they sold, which was the start of her career as an artist.
Also practised playing the piano, which she enjoyed until arthritis ruined her fingers.
Maud's early depression was caused by this illness when her peers began to tease her mercilessly. One of the reasons she had to drop out of school at the age of 14 was this.
Her woes would only worsen when her father died in 1935, and her mother died in 1937. Her father's house was soon passed down to her brother, the male heir.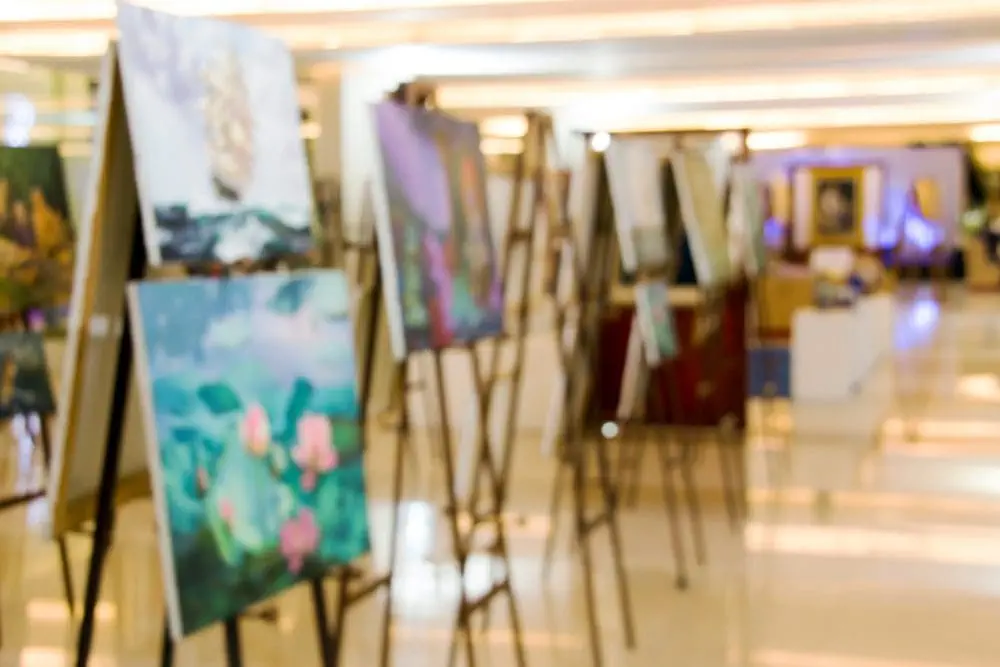 2. Maud Lewis: Marriage
When she turned up at his home in response to a publication he posted concerning a "live-in or kept house," Maud met Everett Lewis, a Marshalltown fish buyer.
Later, on January 16, 1938, they were married on the poor county farm where Everett was a watchman.
After marriage, she moved into Everett's small house in Marshalltown. Lewis used this house as her workplace (or studio) and began to paint every possible surface in that tiny house.
She painted the stove, washbasin, and windowpanes with colourful flowers, birds, and butterflies. Everett used to care for the housework, and the pair spent most of their lives in poverty in that one-room house.
3. Maud Lewis: The House
Their small households are significant in Maud's life; they are tiny but large. Although the house lacked contemporary amenities such as electricity, Maud's art was still full of joy and pride.
She put a signboard "paintings for sale" in front of the house and greeted her customers warmly. The pleasure she felt wasn't due to her pride in making a painting. 
It was rather because of the smile on the customers' faces who bought her works.
After Maud Lewis left the world in 1970, Everett Lewis died in 1979. Once they were no more, the home they decorated with love and paintings was on the verge of deterioration.
Later, some citizens started the Maud Lewis Painted House Society to preserve its landmark (that house).
Eventually, it was sold to Nova Scotia Province under the Nova Scotia Art Gallery's control. Years later, the entirely refurbished house is now on show at the Nova Scotia Gallery.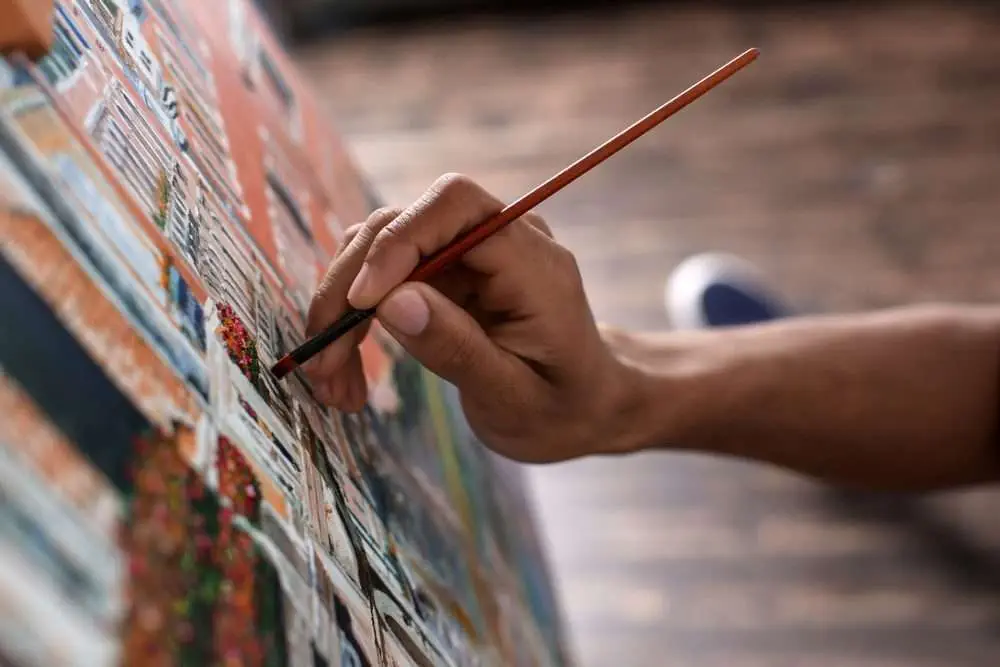 4. The Career Path Of Maud Lewis
On his frequent walks to paddlefish door to door, Maud Lewis accompanied her husband, Everett Lewis. Besides selling paintings at home, she carried her works as well. 
She used to sell cards and paintings on Christmas when she went with her husband. For twenty-five cents each, she sold those cards.
Her cards soon became popular among Everett's customers, and it motivated her enough to start painting more. 
Her husband boosted her confidence in painting and purchased the first oil-colour collection for painting.
There's no doubt that Maud Lewis was a talented artist who could paint on nearly any surface. Her painting range expanded over time, and she began drawing on various textures. 
Cookie sheets were among the surfaces she used. Her quality contributed to making their small house look lively and beautiful. 
However, the returns to her efforts in painting were not enough,, as she never got more than $10 for her paintings during her lifetime. Lewis continued to work in relatively difficult circumstances until 1965. After that, she became the subject of a documentary. 
It was broadcasted on national broadcasts and became more famous. Maud was inundated with demands for her artwork during the last years of her life. 
After the Toronto Star released an article featuring Lewis's first professional shoot, which caused havoc.
5. Maud Lewis: Demise
Maud Lewis spent the last years of her life in one corner of her home, drawing as much as she could. 
Simultaneously, she had to return to the hospital for treatment regularly. This was to address the multiple health problems that she was having.
Ultimately, she died of pneumonia in Digby on July 30, 1970. Everett was murdered by a burglar during a burglary of his house in 1979, some years after she died.
Several people produced forgeries of Maud's artwork after her death. Following her death, demand for her artworks skyrocketed. 
A tiny original painting by Lewis can now fetch as much as $2000. This is enough to demonstrate Lewis's work's importance, demand, and value. She held a significant position in her field of work.
6. Recognition & Awards
A retired fisherman named Murray Ross constructed a replica of the Maud Lewis house a few kilometres north of Marshalltown in 1999. After the couple died, their small house was sold and placed in the Nova Scotia Art Gallery. It features original works by Lewis.

Lewis was named the 2019 provincial Heritage Day honoree. Not just this, but a limited-edition postage stamp featuring her artwork was issued.

 According to Canada Post, Maud Lewis's paintings will be featured on the 2020 Christmas and holiday season postage stamps.
7. Maud Lewis: Notable Artworks
Maud Lewis produced paintings that appeared optimistic and full of life despite her poverty and suffering due to arthritis. 
Her paintings were mostly brightly coloured. Her artworks featured flowers, plants, and birds, such as cats, horses, and deer.
Landscapes and natural scenery influenced many of her paintings, inspired by her childhood memories and Yarmouth and Digby's people.
Maud's paintings are often small (around eight by ten inches), but she did a few larger works (about 24 by 36 inches).
Her paintings were often done with oil paints. She didn't match or combine colours. Her method was to paint the board white first, draw an outline and add paint directly from the tube.
Paintings by Maud Lewis from the early 1940s are hard to come by. Between 1945 and 1950, people started to come to Lewis' House to purchase her paintings.
On the one hand, she initially only received two to three dollars for her paintings. On the other hand, she could sell them for seven to ten dollars later in her life.
During Richard Nixon's presidency in the 1970s, the White House requested two of her paintings.
7.1 Three Black Cats
 Three Black Cats bears some similarities—in composition if not content—to the traditional icon painting of the Eastern Orthodox Church. 
These religious paintings are highly stylized and formalized, and their images are often limited and repetitive. 
Art educator Harold Pearse argued that paintings such as Three Black Cats "are iconic, not only because of the restricted subject matter and rendering style but because, through repetition, they create an ongoing serialized narrative." 
Their reiteration in Lewis's work tells a story about her vision of an idealized Nova Scotian past.
7.2 Child Feeding Squirrels 
 In her early work, Lewis tended to copy elements of existing imagery from seasonal cards and other media. Child Feeding Squirrels is a complex composition with a clearly defined foreground and background. 
It was taken from a source image (the child's clothing, the buttons along their pants, the clogs, and the headscarf all point to a source far from Digby or Yarmouth Counties). 
The multiple curving lines in this work—the overhanging branch, the line of the lakeshore, the hill in the background, and the child's crouching posture.
It also, suggests a more sophisticated compositional strategy than is usually seen in her paintings. 
Through the 1950s and 1960s, they became less detailed, but we see that she was not always working wholly in that manner—her work evolved as she created her unique style.
7.3 Deer in Winter
 Lewis often painted deer in scenes that are reminiscent of illustrations from calendars depicting hunting scenes, such as the leaping stag in Deer Crossing Stream, 1960s. 
That sense of action is absent in this painting, where the image shares a certain romanticism with many of her village scenes.
The deer are framed by the trees at their sides, which overarch them in what, in another season, would have been a sort of pavilion. 
The internal frame is a common compositional element employed by Lewis in her paintings of oxen and cats, which are often shown surrounded by floral borders. 
7.4 The Bluenose
 The Bluenose is one of the few paintings by Lewis that shows a subject from outside of Digby or Yarmouth Counties, although schooners would have been common in ports all along those shores until well into the 1940s. 
Many of her sea scenes, such as Fishing Schooner in the Bay of Fundy, n.d., feature less famous sailing ships and the ubiquitous Cape Islander fishing boats.
The painting is also notable for the treatment of the water, which, with its reflection of the schooner's hull, the bow wave, and the waves in the foreground, contributes to one of her most accomplished depictions of ships at sea. 
Seagulls wheel overhead and two of Lewis's familiar red-coated figures are on the deck.
7.5 Maud Lewis's Painted House
The house, perhaps, represents the one place where she could express her creativity and where we can see what she liked looking at. 
There is a randomness, a certain vitality, in the way that the birds and butterflies seem to "flutter" on the storm door or the big, bold floral patterns that she painted on the breadbox and warming oven that suggests she may have felt constrained by the popular images she was making with such regularity.
She could be what she always denied being in the house—in her studio—an artist, with the building as her canvas.
Lewis moved into the House with Everett after their marriage in 1938, and over the thirty-two years that she lived there, she transformed it into a work of art. 
Everett's house, his proudest possession, had become Maud's finest creation. After she died in 1970, Everett made some changes, perhaps attempting to mark it, again, as his. 
He sold the painted storm door so iconic, for instance, painted the roof and gutters, and even decorated some of the outside shingles with small evergreen trees.
But he left the interior alone. The painted walls, furniture, household items, and windows. Maud's presence was still visible there.
8. Maud Lewis: Books and Documentaries
Maud Lewis was the main character in Lance Woolaver's novel "The Illuminated Life of Maud Lewis." 
Maud Lewis's paintings and life stories influenced many people as Canada's most well-known folk artists. 
Not only that, but Lewis has been the subject of three documentaries produced by the National Film Board of Canada.
'Maudie,' a biographical drama film about Maud Lewis's childhood, was written by Sherry White (screenwriter). 
This film was released in 2016 and premiered in Canada at the Toronto International Film Festival. It most notably depicts lewis's life in south Ohio digby county and rural nova scotia, how Everett encouraged lewis, the art Canada institute, the art gallery of nova, and of course some of maud lewis's paintings.
Aisling Walsh helmed the film's direction. Maudie's cast included Sally Hawkins as Maud and Ethan Hawke as Everett Lewis.
Closing Thoughts
After getting to know about the life and journey of Maud Lewis, there is no denying the fact that she's one of the best folk artists ever in history. 
She left behind a legacy through her artworks at the maud lewis memorial created in the gallery of nova scotia, which has also kept her alive after her death. 
Maud Lewis was a figure that inspired many individuals. Her journey teaches us never to let physical disabilities hinder our goals.