Have you ever imagined a world without grocery shops or convenience stores? Imagine a day of metro grocery stores strike. Sounds like a pretty impossible thing to sustain without, right?
Some of our oldest memories of childhood include going to grocery shopping centers alongside our parents, riding the trolley, and gazing down the aisles with wide eyes. These are an essential part of our everyday lives, and we must be well aware of the deli in our locality. But there are a few questions we ask about the industry too. Like the most recent why is Kleenex leaving Canada? the manufacturing company faces "unique complexities" relating to the supply chain said vice-president of the company.
But what if you were migrating to a new place and had no idea where to go grocery shopping? This article will help you to become a store locater. When you move to a new place, you must know how much your living will cost. It will help if you budget properly for it, after all.
Let's take Canada, for example, where people spend an average of about $487 a month on food. That is for folks who already understand where to seek for what they are looking for.
Would you like to be among those individuals but aren't sure where to begin? We all shop for groceries based on our needs, so have you been wondering where you can get the food items you need? After reading this, you don't need to wonder; here, we will cover a number of grocery stores in Canada. The grocery stores industry is huge in Canada and grocery store owners Canada earning big bucks.
Because when you first move to the country, it goes without saying that everything will feel new and unfamiliar with an urge to try Canadian food. Long before moving, you were probably already worried about a home, a job, and all the other things that can help you settle down.
So the next time you search for "Canadian grocery stores near me," or "aldi near me". Maybe we can help ease at least one of your worries by giving you a list of grocery stores you could pop into one of these days and check for yourself.
The Top 15 Canadian Grocery Stores
So what would be the best choice regarding grocery shops you could regularly visit? or will goggle "independent grocer near me"?  Let's narrow it down:
1. Loblaw Companies
Loblaw Companies, not only the food but also the nation's pharmacy leaders, have No Frills, Loblaws, and more under them.
The company was founded in 1919 in Brampton, Ontario, by Theodore Loblaw and J. Milton Cork and is considered one of the biggest supermarkets in Toronto, Canada.
They have an overall of 2400 chain stores. Like Etobicoke grocery stores, Aldi stores, and many other shopping centers.  These outlets mainly sell groceries, and one can also find clothing, houseware, and electronics goods. They are located in through provinces of British Columbia, Alberta, Manitoba, Ontario, Saskatchewan, as well as Quebec.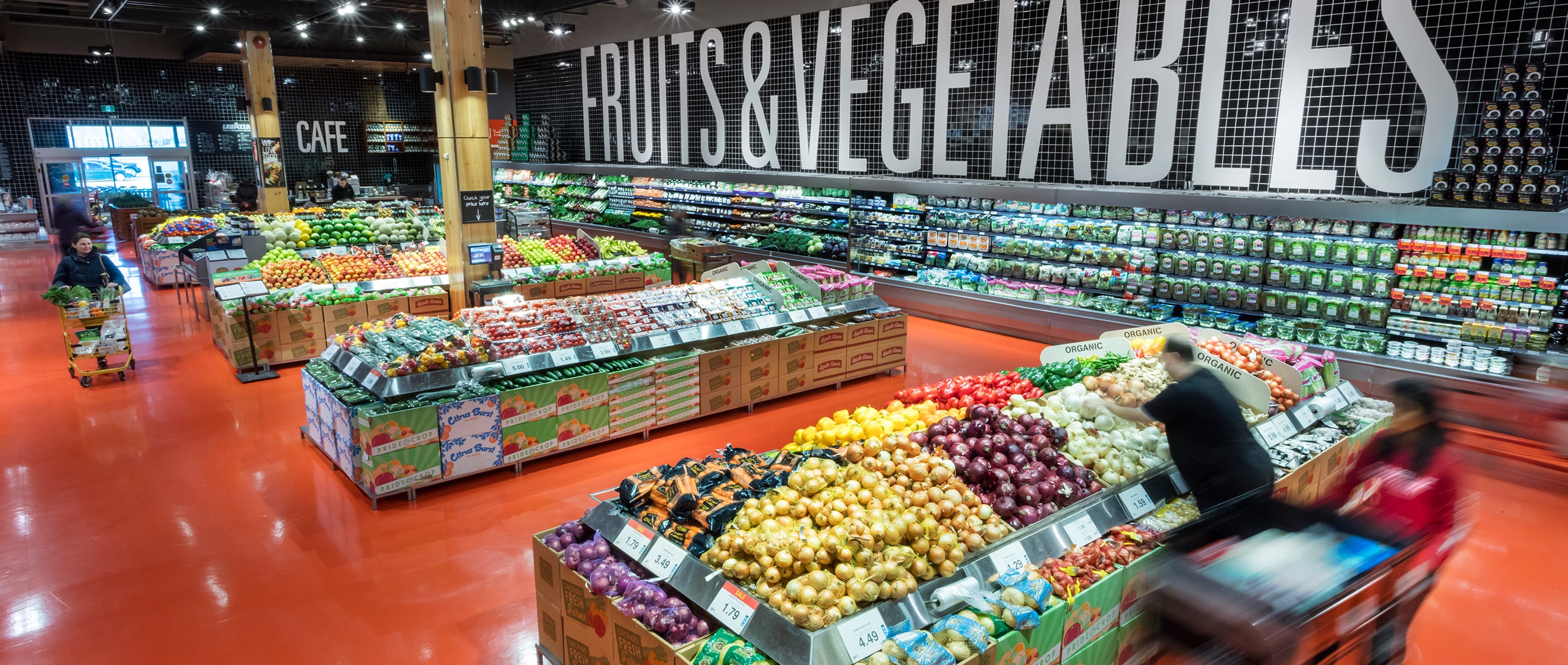 2. Metro
Who owns metro grocery stores?
The largest franchise that counts up to around 400 all through Quebec and Ontario, Metro has over 142 outlets under Marche Richelieu's banner. In Quebec, Super C is another division of Metro that runs on a discount.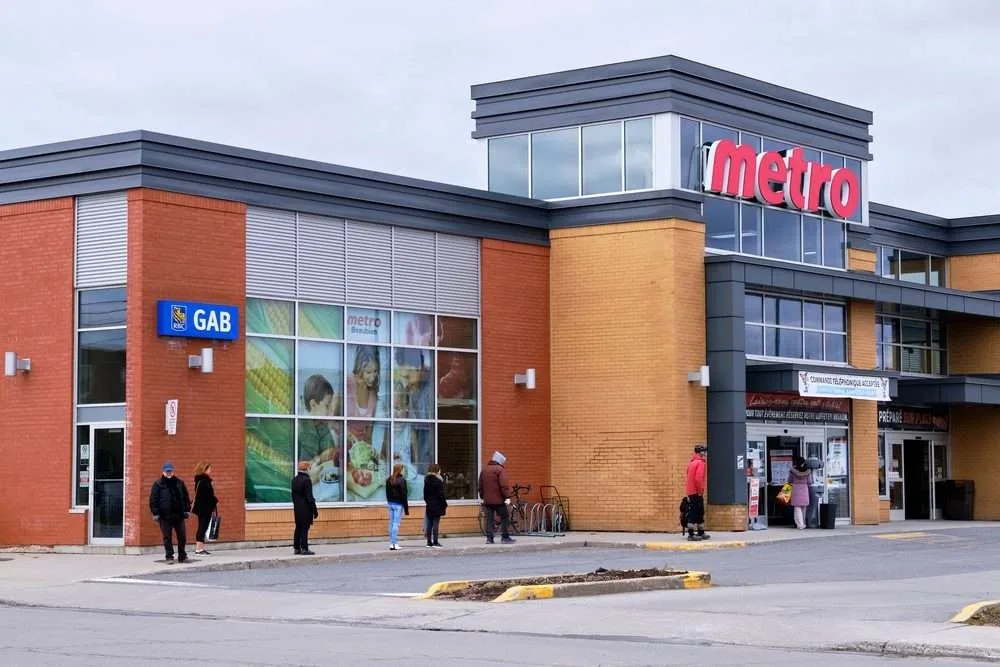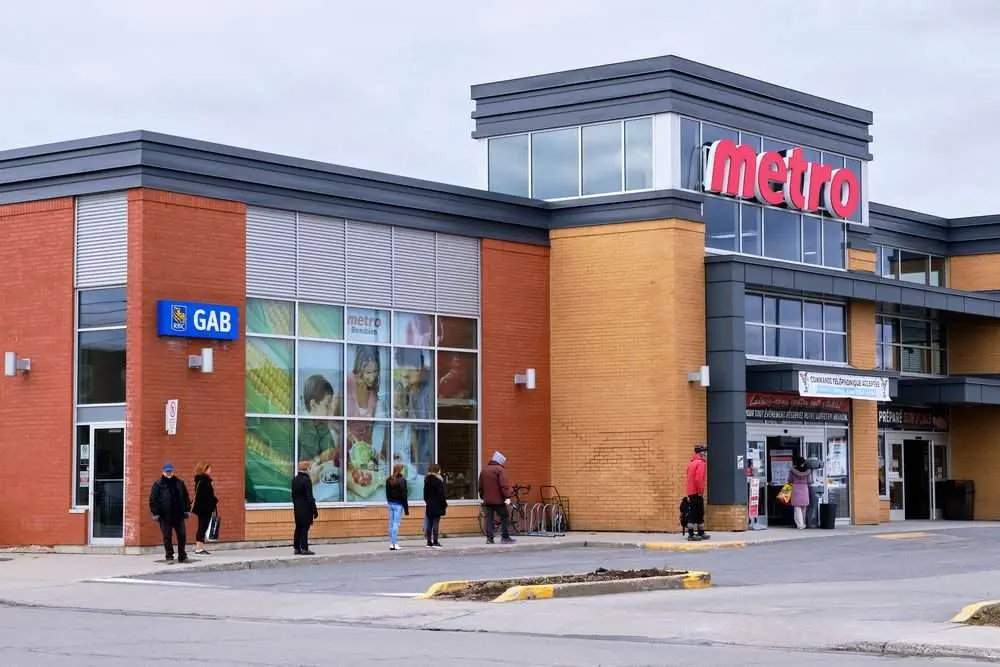 These two divisions contribute up to C$1 billion to Metro's annual sales. Metro's retail network incorporates around 950 outlets under the Metro, Metro Plus, Super C, and other banners around Quebec and Ontario. Metro is considered one of the best and top grocery stores in Canada and worldwide.
3. Sobeys
Founded in 1990, Sobeys, headquartered in Stellarton, Nova Scotia, operates over 1500 outlets across all ten provinces under several labels (Safeway, IGA, Foodland, FreshCo, Thrifty Foods, Sobeys Extra, and Sobeys Urban Fresh).
They are known for its in-house design, friendly customer service policies, and strategic advertising.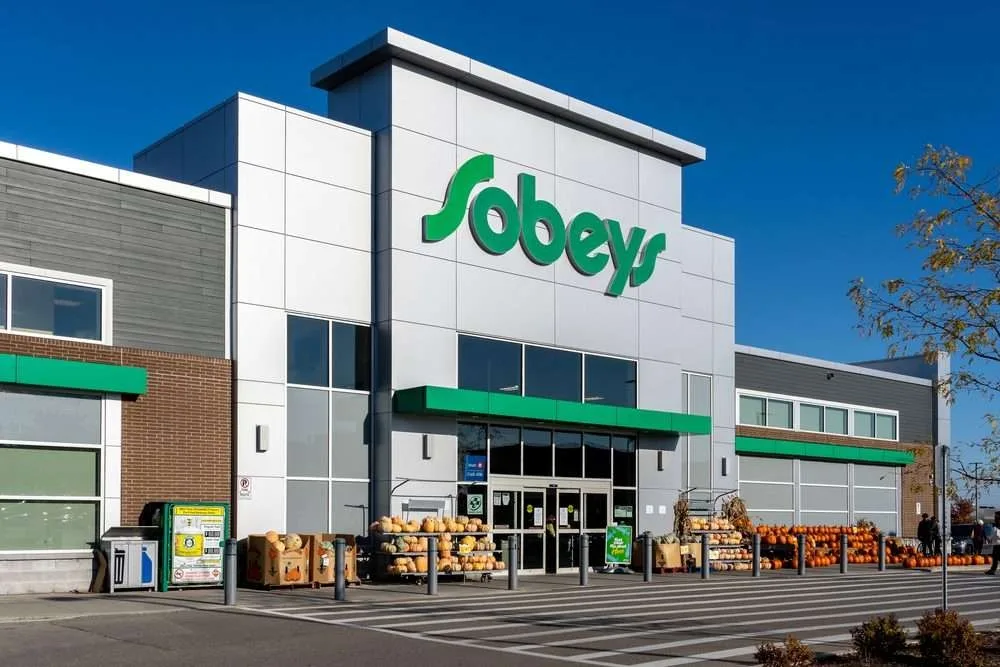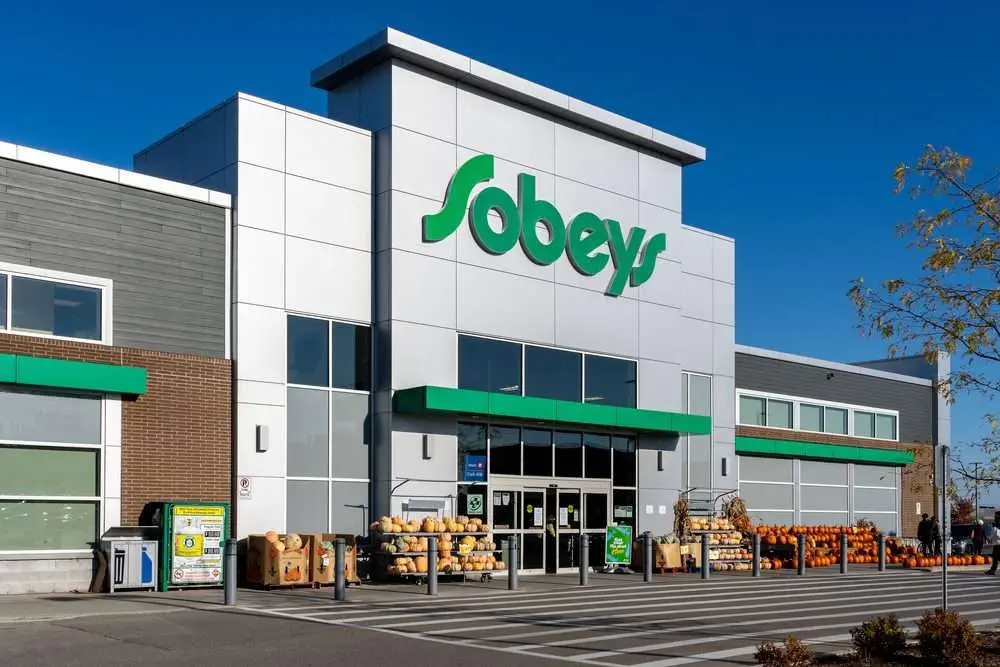 Their loyalty programs, online grocery sales, and charitable sponsorship keep them on top of the companies.
4. Safeway
The grocery franchise in the Western part of the country is the 3rd largest, with almost 200 outlets- especially in Alberta and British Columbia.
The current Safeway brands are Lucerne – daily line, Primo Taglio, where you will get deli products, and Organics for organic foods.
And what's interesting about the company is that the name 'Safeway' is part of a larger slogan, "Drive the Safeway; Buy the Safeway," referring to the fact that the company did not offer credit. Buying the 'safe way' meant not using credit, or in other words, risking getting into debt.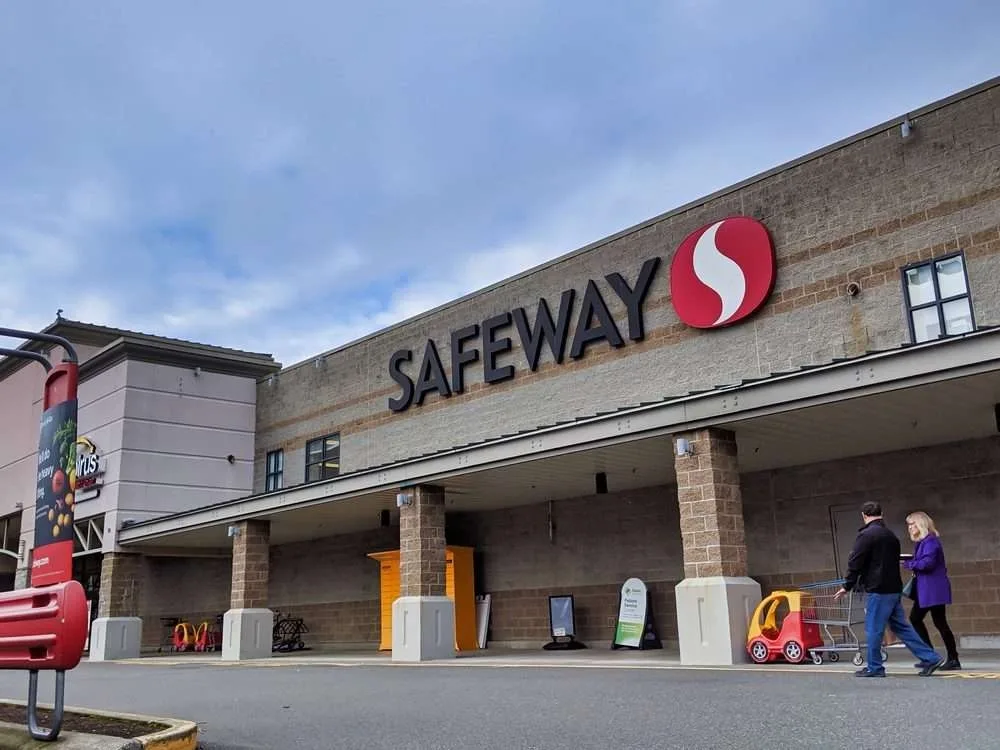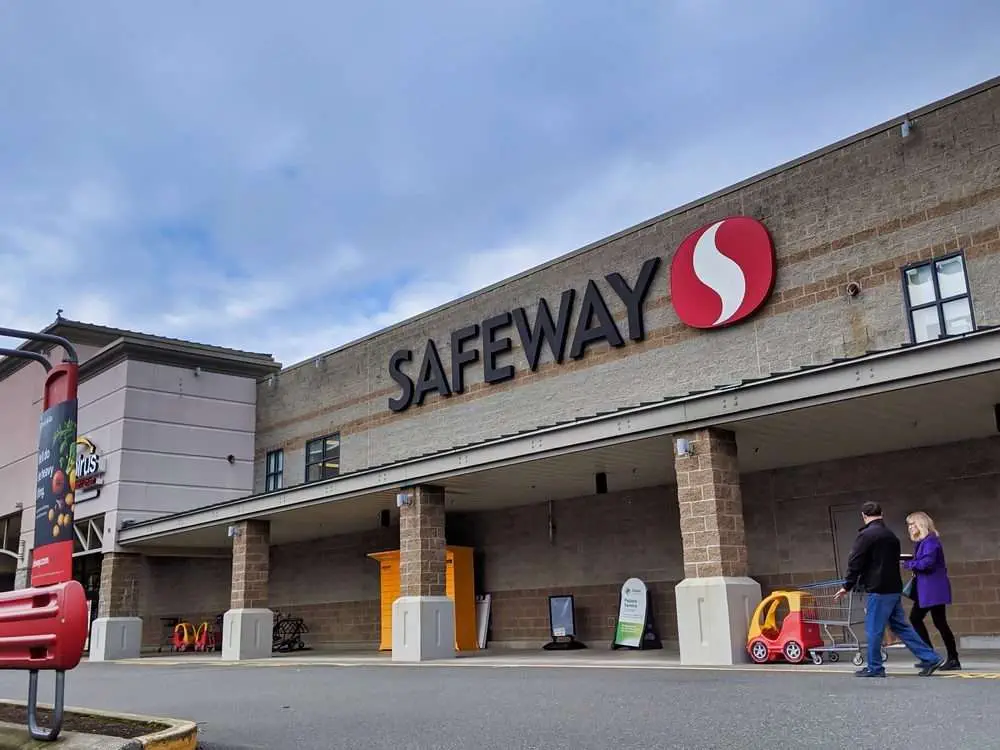 Established in 1929, Safeway was sold to Sobey's in 2013. It does, however, continue to run under the same name and logo.
It has in-shop 173 pharmacies, 162 outlets, ten shops of liquor, and fuel stations for a total of 62 altogether, as of March 2020. Today, it ranks among the top 10 grocery stores in Canada.
5. Walmart
In 1994, Walmart acquired 122 outlets of Woolco all over the country to establish its presence here. While one could argue the company isn't Canadian, the multinational retail corporation acquired all the employees of Woolco outlets making a brand image as Walmart Canada.
Today, the brand is headquartered in Mississauga and has over 408 shops. This is one of the American stores in Canada for retail trade.
"Walmart sells just about everything you could ever need so planning a trip to this big box retailer could make your life easier and reduce the need to go into multiple stores."

-Andrea Woroch, Consumer savings expert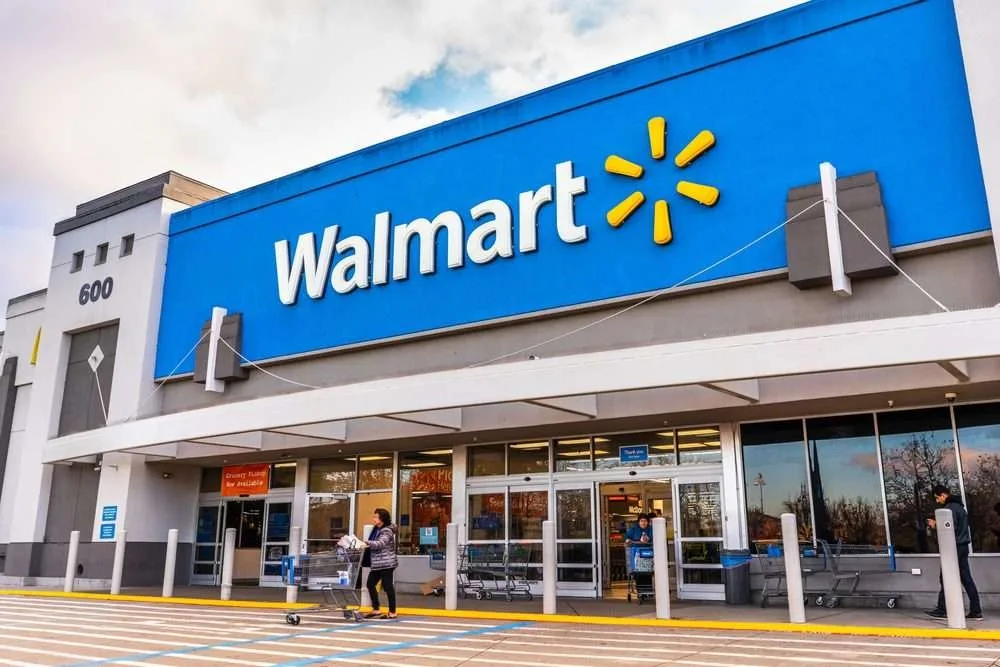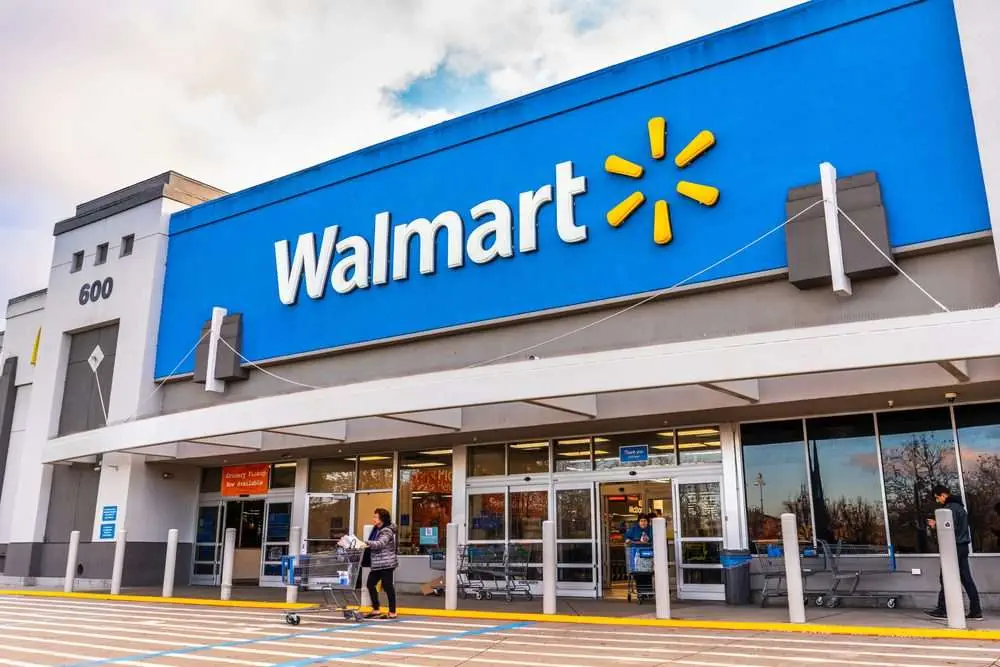 Love it for its affordable prices/ low price tags and range of options; a lot is going on to make Walmart among the best convenience companies. Also, find the answer to the most curious question "Does superstore price match with the local shops?" According to the government's website, stores "must use metric and imperial units when displaying the price of various commodities.
6. Real Canadian Superstore
Real Canadian is a franchise available at 6 different locations (Alberta, British Columbia, Manitoba, Ontario, Saskatchewan, Yukon) out of ten provinces. You will find almost 114 shops only in Ontario.
The first shop opened in Saskatoon, Saskatchewan, in the year 1979. Previously, it was named SuperValu.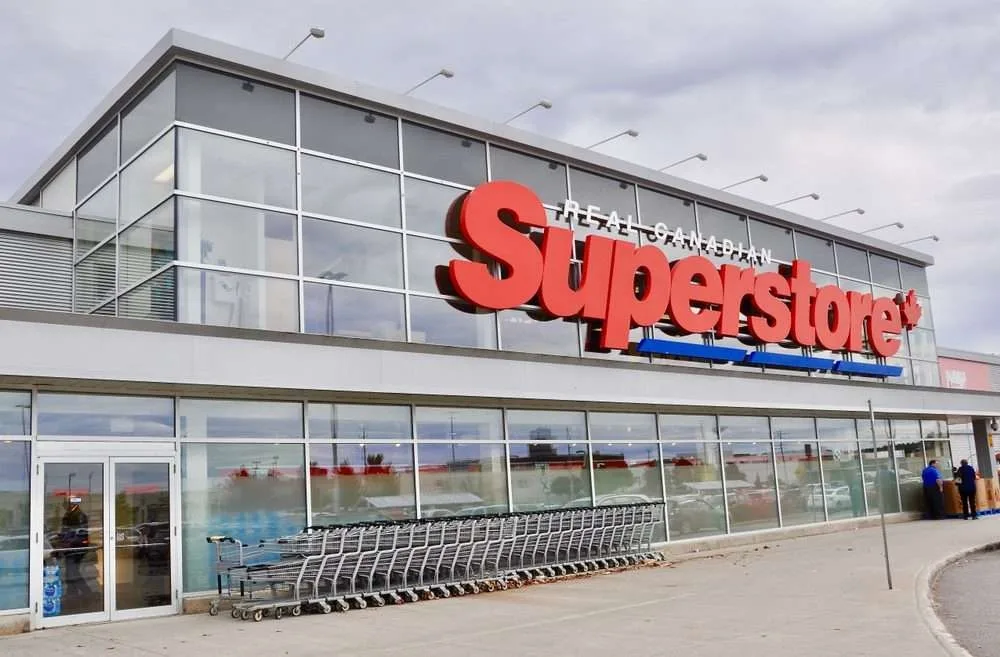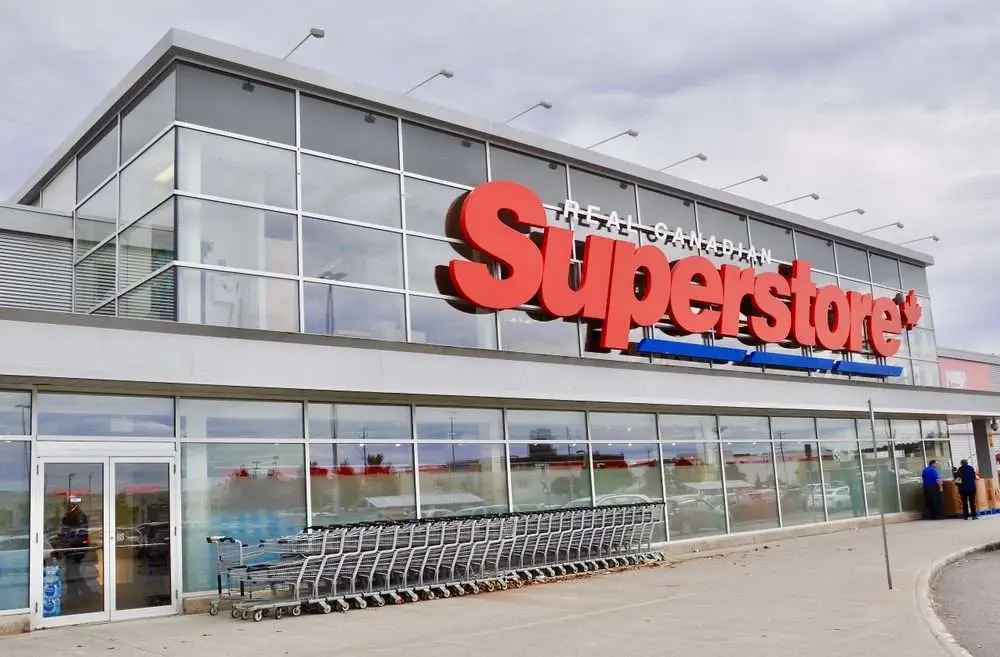 7. No Frills
1978 was tough because of high inflation, and this company adopted a discount grocery store model and price European model in promoting the business.
They used to promote new production at the lowest possible price. The strategy worked for many customers, and slowly the convenience shop became a 'family name.'Today, they have grocery chain shops in Alberta, Manitoba, Newfoundland and Labrador, Ontario, Saskatchewan, British Columbia, New Brunswick, Nova Scotia, and Prince Edward Island.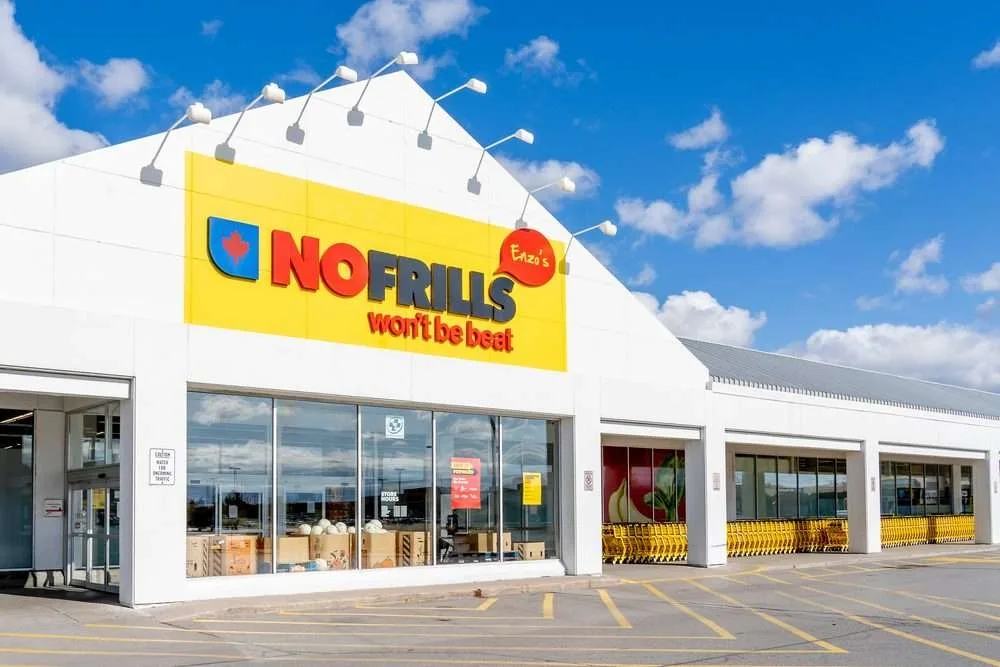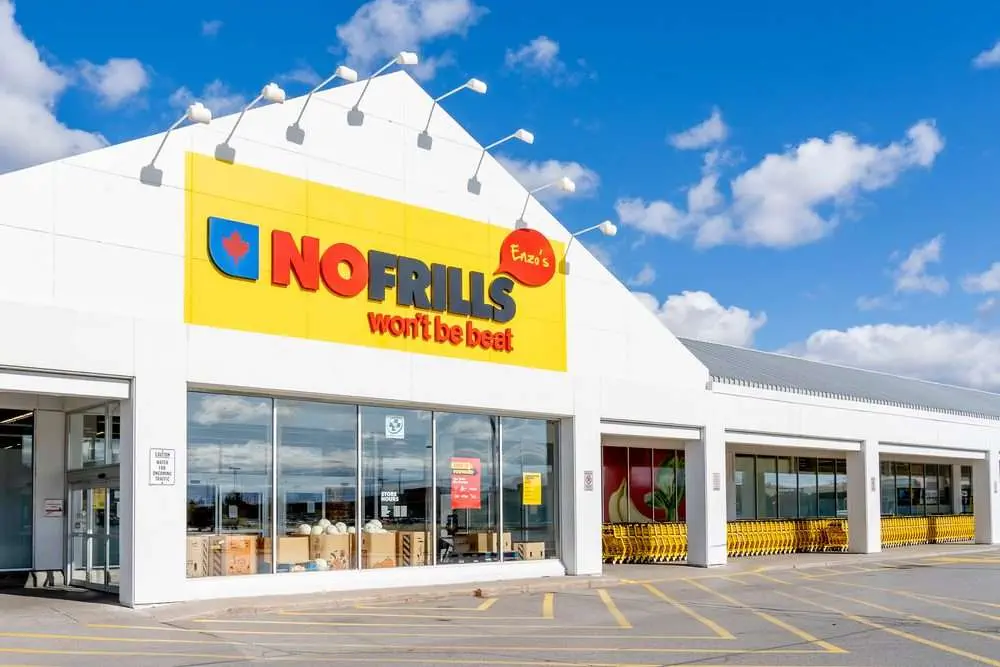 Despite less customer service and selection, the grocery shop still made a big name. No Frills carries food prices cheaper than many other companies carrying thousands of products.
The shoppers can pack their groceries and even bring their bags. In addition, they save money by paying labor costs by not having a bakery, butcher, or complimentary bags.
8. Canadian Tire
Canadian Tire witnesses incredible growth, and it has almost 487 outlets. After selling Hamilton Tire and Garage Ltd, Alfred Jackson and John William Billes opened the first shop in 1934 in Hamilton, Ontario.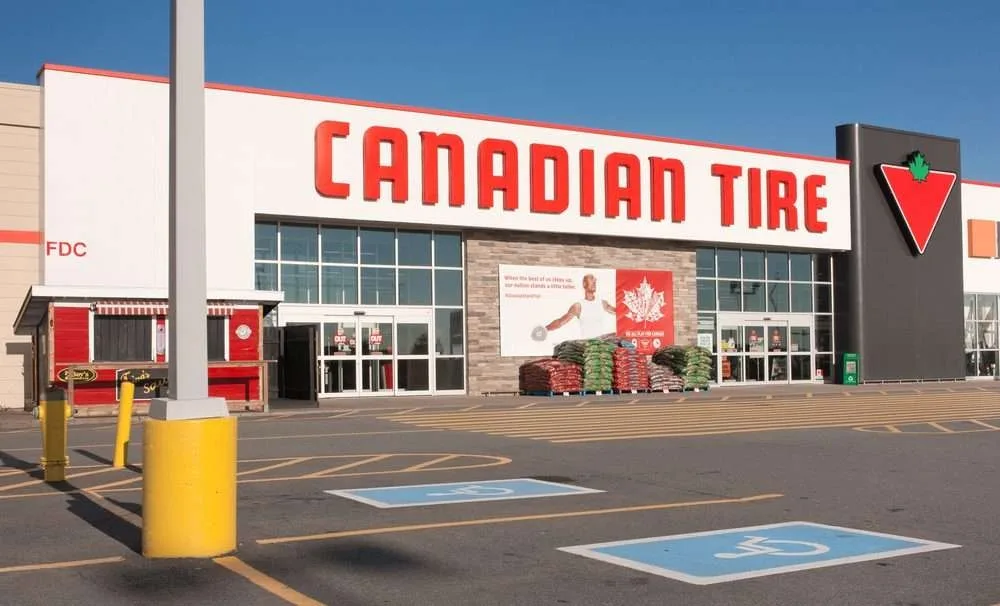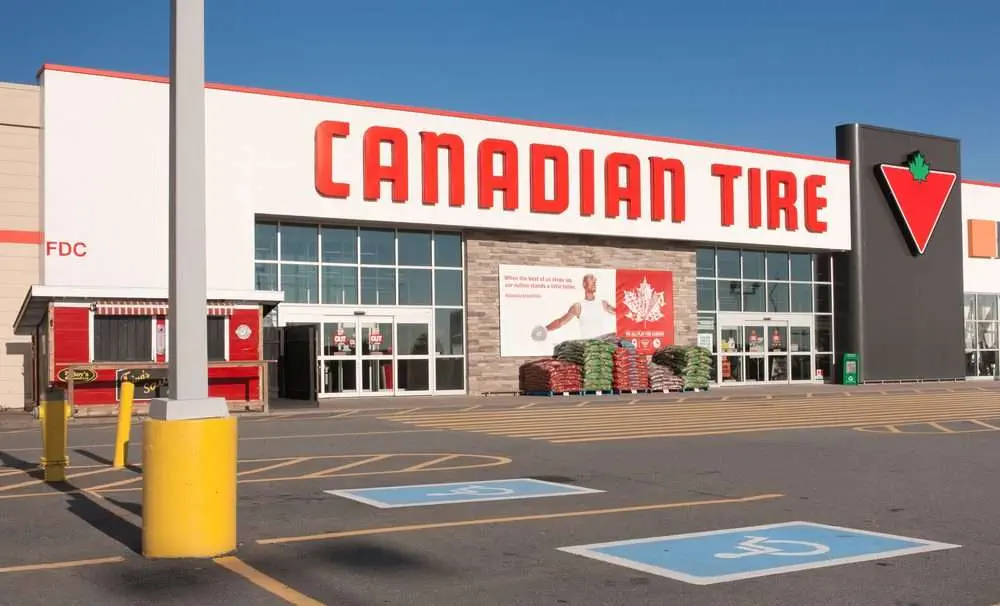 "Across all our banners, we're working to reduce the environmental impacts of our activities and playing our part in building a better country for all Canadians."

-Robyn Collver, SVP Regulatory Affairs, and Chief Sustainability Officer.
They create products that contribute to environmental sustainability, 'Driving value while giving back to the communities we serve is their motto. By providing eco-friendly items to their clients, they assist them in making educated environmental purchases.
Their ongoing effort also extends to developing goods that cut GHG emissions while limiting the usage of virgin materials and trash.
9. Food Basics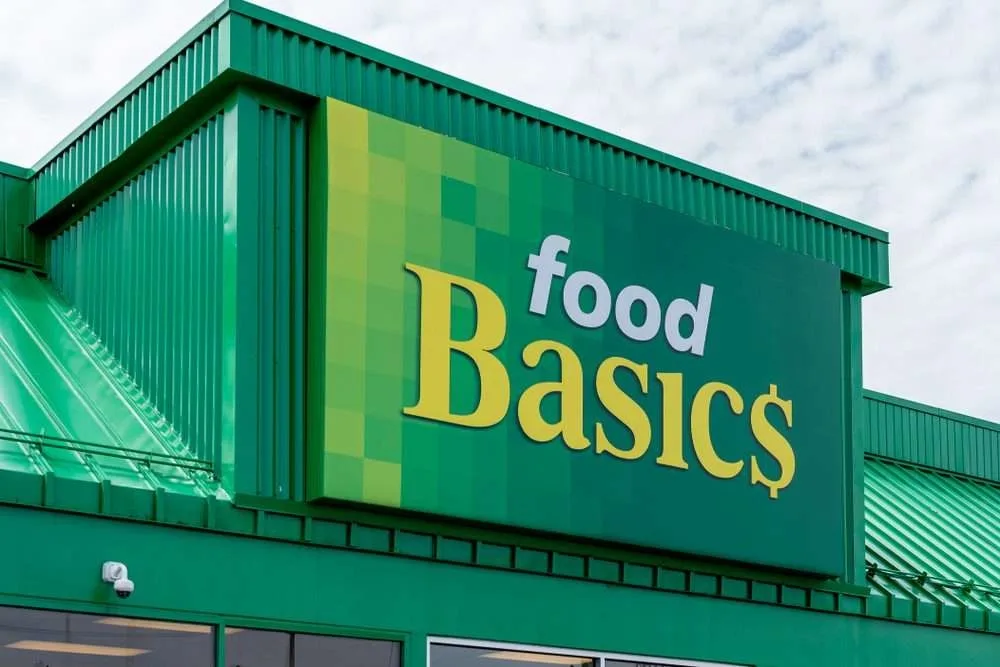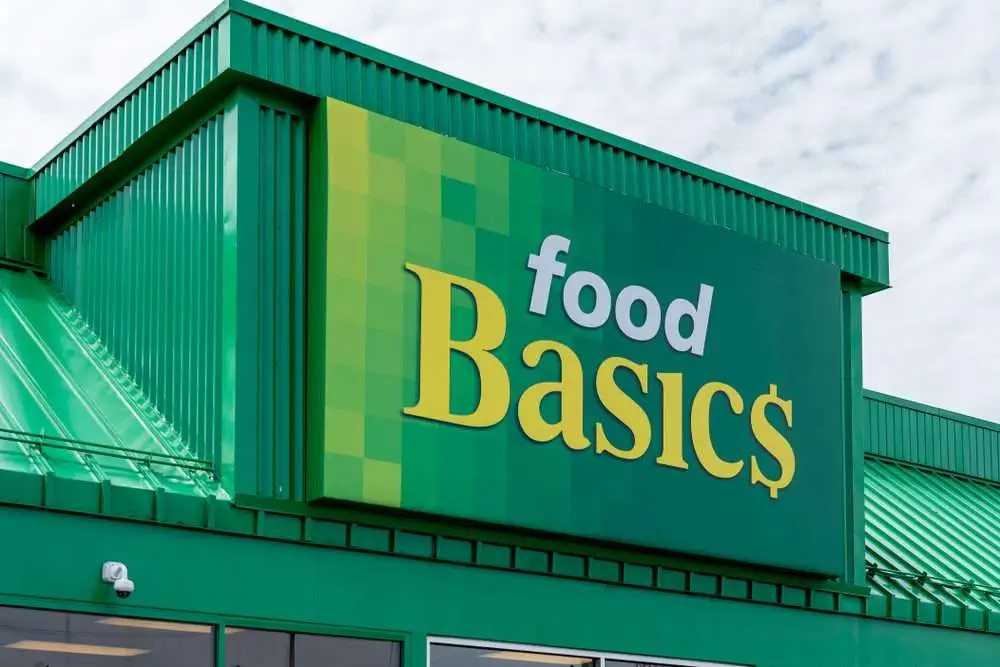 A&P Canada in the year 1995 founded this franchise. In the year 2005, Metro Inc purchased the company. Now, it has 125 grocery shops or department stores all around Ontario. Some shops also provide shoppers drug marts, which you can call Food and Drug Basics.
10. FreshCo
Sobey's discount shop was FreshCo. In 2010, it came into the picture that the main aim of this move was to provide fresh ingredients at a very low price. They feel that fresh foods should not be prohibitively pricey. All over Ontario, you will find 88 outlets. They have new things in the outlets that you cannot find elsewhere. So, you don't need to go anywhere; you get everything in store, from health foods to whole foods.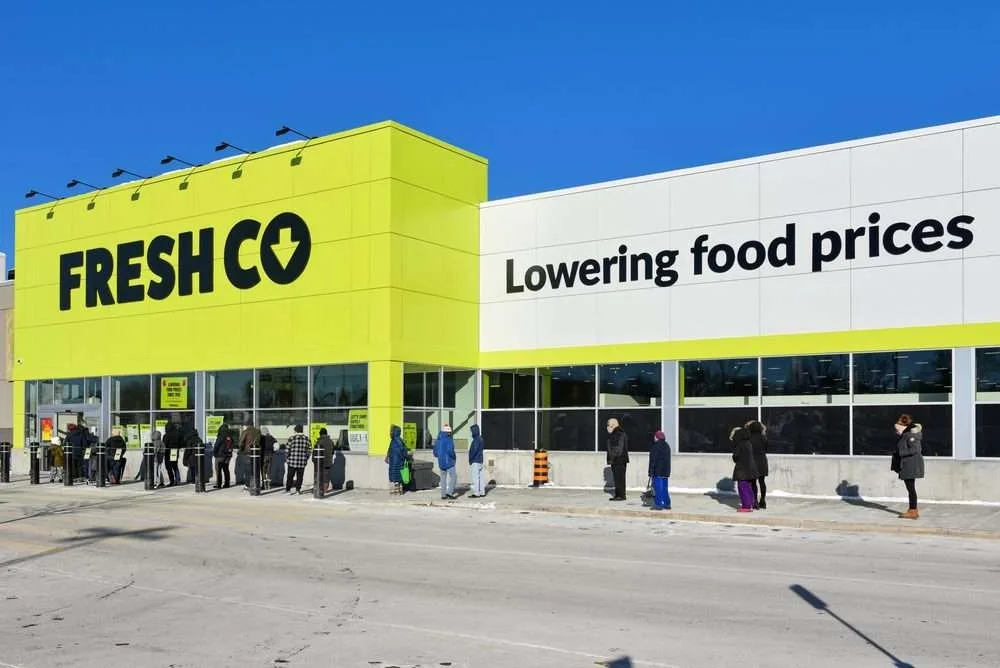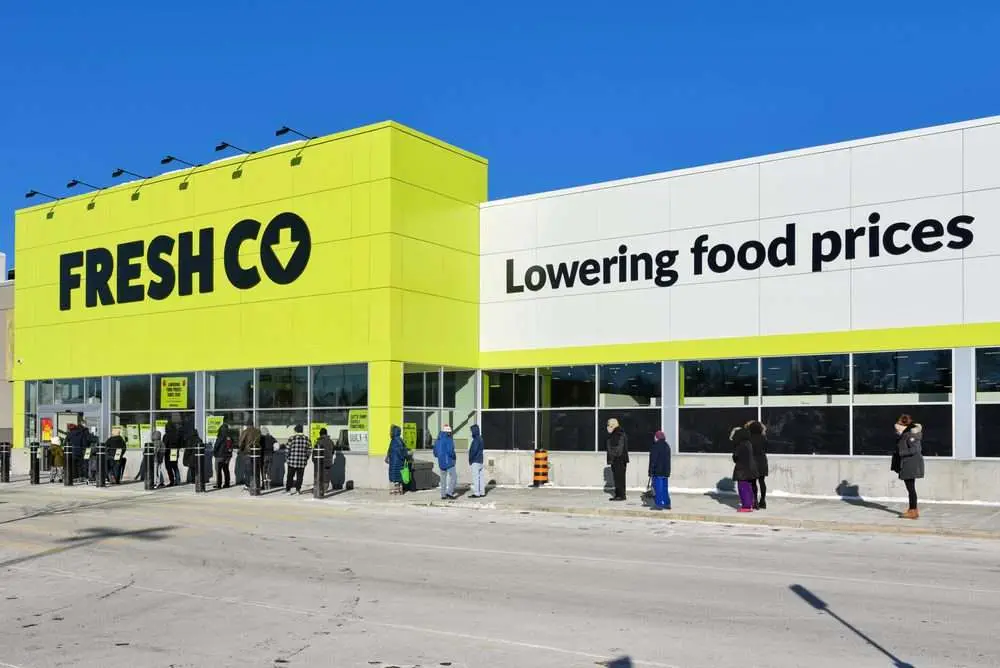 FreshCo aims to keep an easy-to-shop layout, providing fresh food at an affordable rate and highlighting deals and savings throughout their shops. They also have an in-shop pharmacy where the customers can fill their prescriptions during marketing hours.
They expected to launch two new FreshCo outlets of bc grocery stores in British Columbia as well as four in Saskatchewan by the end of the financial year of 2021, the second quarter.
11. Zehrs
In 2005, Fortino and Zehrmart merged under the Loblaw brand. It is referred to be a "one-stop" shop since it offers apparel, a fresh bakery, a pharmacy, electronics, wine shops, and non-traditional things. It operates in both small towns and large cities all through Southern Ontario.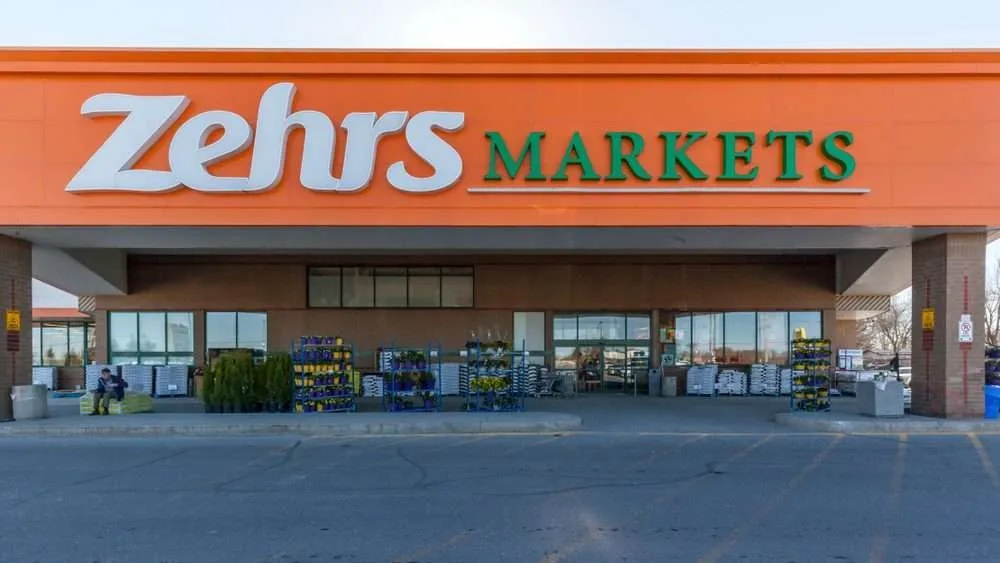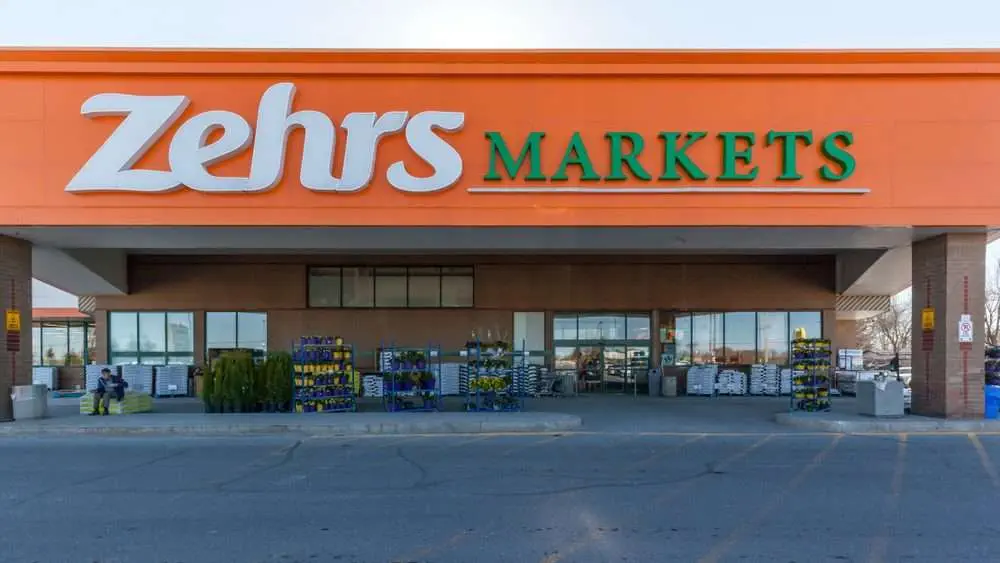 12. Foodland
Foodland got established as a franchise in the year 1985. You will find the shops in western Canada, rural Ontario and Atlantic areas. The shop size is 4000 to 27,000 sq. feet, which Sobeys own. They focus on the customer's convenience and offer dry goods, deli, dairy products, meats, and frozen food.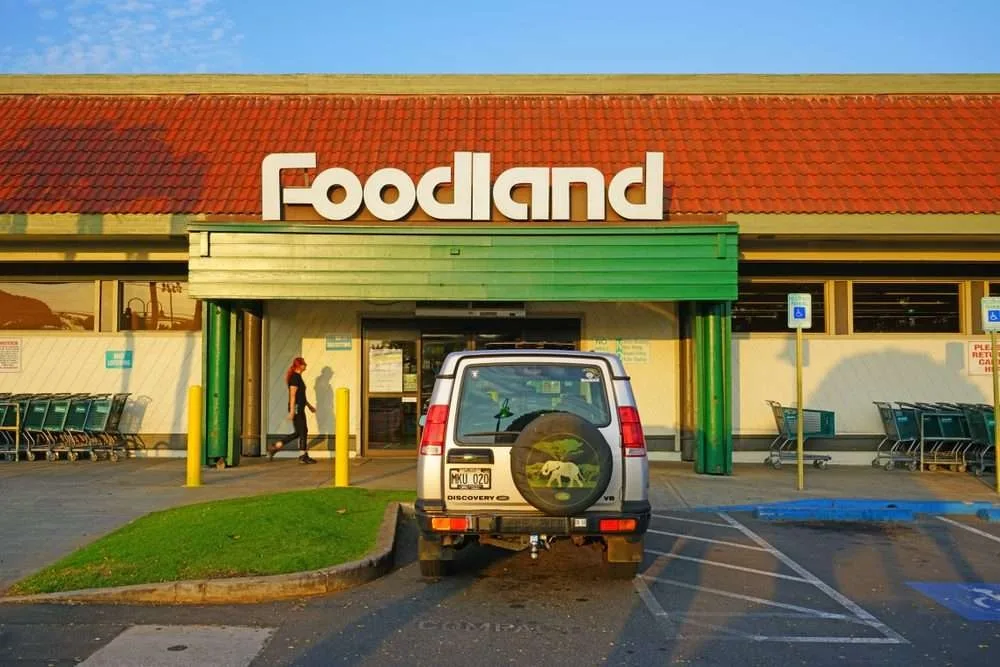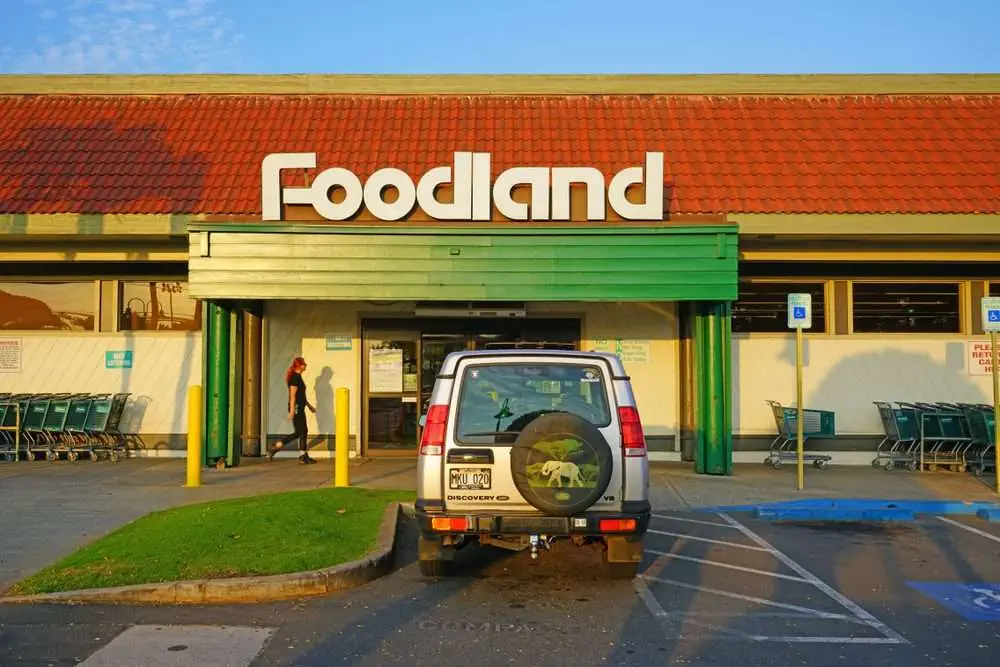 13. Save on Foods
In British Columbia, it operates in 110 shops, 1 in the territory of Yukon, Alberta has 39 shops, Manitoba has three, and Saskatchewan has 6. You will find all types of grocery items that help your home to run.
While among the popular companies, you may want to take in membership in this one, though when you shop, items cost a fair bit more without one. Membership is free, so don't worry.
14. Fortino's
This brand's parent company is Loblaw Companies Limited. John Fortino, a steelworker from Italy, opened a shop in 1961 in Hamilton. Since then, Fortino's has witnessed immense success and growth in the hearts of Canadians. Since 2012, it has had 23 shops altogether.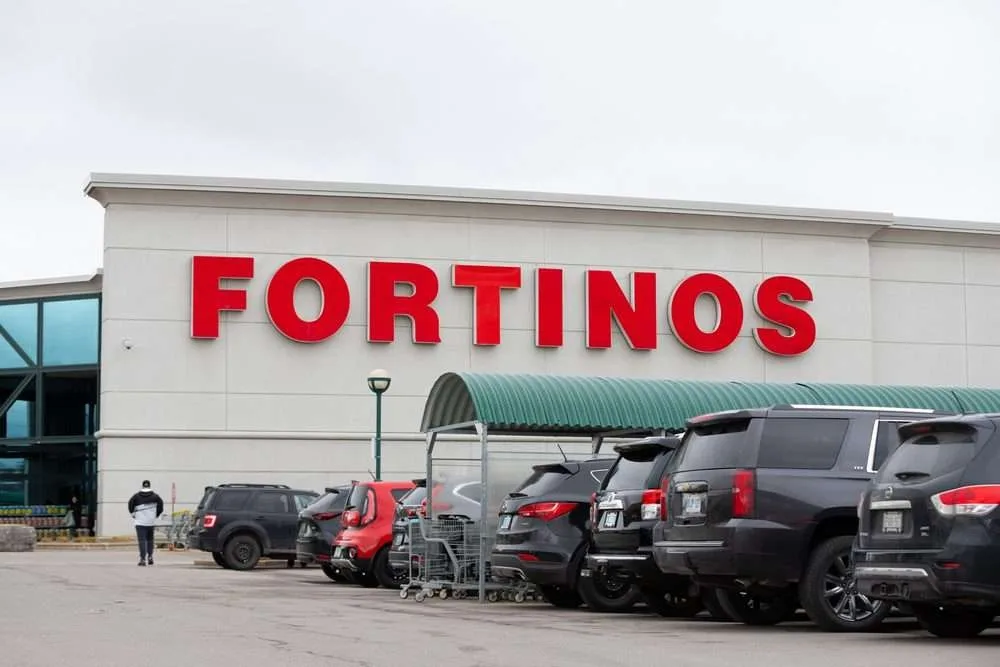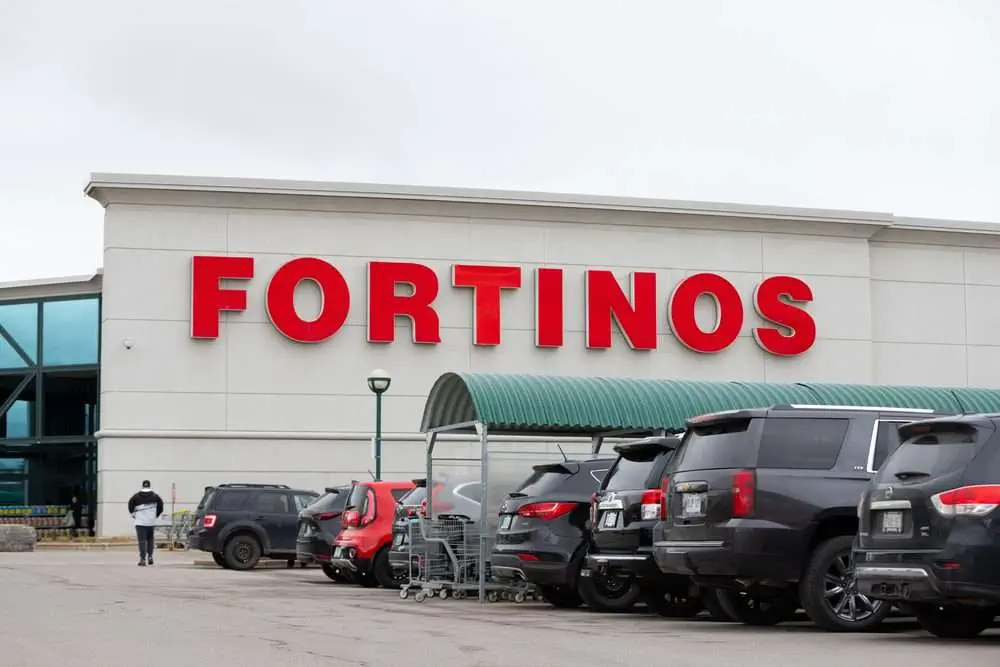 The firm introduced the idea of "Fortinos Adventure" in 1996. It recreates a European cityscape with a tiny shop in the front and the look of a marketplace on a vast scale for the deli section and fresh produce.
You will also have "The Butcher Block," which allows customers to place an order for deli cuts.
15. London Drugs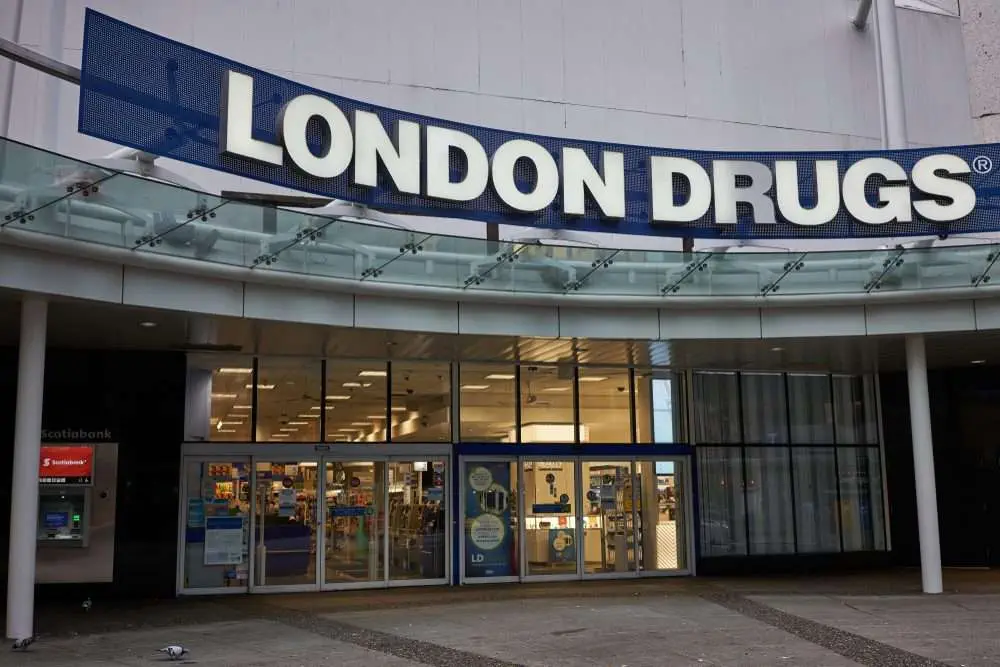 They have everything from aisles dedicated to vacuum cleaners, laptops, and more to regular groceries like biscuits, milk, and more. You can become a member of their company Extra, a loyalty program where you can get benefits like $5 for every ten purchases you make. You get more than you think here.
Did we mention the other grocery store options?
Several others are dedicated to particular communities in the nation. For instance, Fruiticana in Vancouver has everything Indian, including the standard Canadian grocery as well as Maggi and Thums Up.
If you have a family, you may also visit Costco. It makes perfect sense; currently, membership rates are as low as $60 per year. Finding a grocery shop in Canada is no longer a hassle for immigrants.
Most of the grocery shops even have a separate pharmacy section! So you don't need to go elsewhere for your medicines either. And keep in mind that you should look out for weekly flyers in all these above. You will know what's on sale then.
People from all over the world come to Canada. You'll undoubtedly find what you're looking for.
If you want to know about Top Rated Bakeries Ottawa
As an Amazon Associate, Icy Canada earns from qualifying purchases.
[amazon_auto_links id="81298"]
The Icy Canada team strives to create content that matters. It's why our content is written by travel writers, authority experts, well-known authors, and niche experts. Our content is also periodically reviewed by expert authors for accuracy and trustworthiness.
As an Amazon Associate, Icy Canada earns from qualifying purchases. [amazon_auto_links id="81298"]