If you are looking for a guide to Montana tourism, you have reached your destination.
Montana is a western state defined by the Rocky Mountains and the Great Plains in the Northwestern United States. The place is popularly known for its 'wide-open spaces.'
Montana is a place that is untamed, wild, and natural and is waiting to be explored. It is also commonly known as the Big Sky Country due to its rugged scenery and plentiful wildlife. The wide-open spaces are what makes Montana so beautiful and serene.
Visiting Montana is like being out in the wild because Montana has more nature and wildlife than people.
Montana is surely everyone's dream destination, from spectacular mountain ranges, and alpine lakes to friendly cities and small towns.
Although Montana is the fourth largest state, it is the least populated, which gives you plenty of open spaces to explore.
This article includes a guide to outdoor activities such as hiking, biking, kayaking, canoeing, winter sports, fishing in the blue ribbon trouts, and a lot more. Montana is truly a haven for outdoorsy people.
Montana is not just about its natural beauty, but there are spooky tales about the place, especially the ghost town region. Click here to find out some fun facts about Montana.
Montana Tourism: 6 Best Things To Do & See
There are a lot of things to see around Montana and a lot of activities as well. You can ski in the Big Sky, tour the Glacier and Yellowstone National Parks, go bird watching or scenic drives, and explore unique food and drinks in Montana.
There are a lot of available options, and you can choose from them. While this might get you a little confused, we are here to save you from all the trouble and confusion. In this Montana tourism guide, we have sorted everything for you.
1. Glacier National Park
Experience the real paradise on earth, in the Rocky Mountains of Montana. With glacier-carved peaks and valleys, Glacier National Park is a vast stretch of wilderness.
The place is filled with countless serene lakes, majestic waterfalls, massive mountain ranges, dense forests, alpine meadows, and numerous glaciers. And the best part is, the park has more than 700 miles of hiking and biking trails.
You can trek down the most beautiful mountain road in North America, 'Going-to-the-sun-road,' which is a 50-mile road but one of the most beautiful you will ever come across.
The route offers you some of the most picturesque and breathtaking views, including the Triple Divide.
It is the kind of place that pulls you closer to nature, and with wildflowers stretched all over, and the alpine scenery, this is by far the best place to explore. Glacier National Park is tagged as the 'Crown of the continent' for obvious reasons.
2. Museum of The Rockies
Museum of the Rockies (MOR), located in Bozeman, Montana, is renowned for being one of the finest historical museums. It is a must-visit place in Montana.
The museum is a national historic museum renowned for its unique and amazing displays of dinosaur fossils, including dinosaur eggs, skeletons, and models of various species found in the state.
Visitors are mostly entertained by changing exhibits worldwide, planetarium shows, insightful lectures, educational programs, and an in-house store.
MOR's dinosaur collection is, in fact, the largest collection in the US, and it also includes the world's largest Tyrannosaurus skull. This museum will take you through the rich history of Montana.
Tip: If you have a keen interest in dinosaurs, then take the Montana Dinosaur Trail. This trail runs across Montana, consisting of 14 different locations, with each site offering something unique.
3. First People's Buffalo Jump State Park
Next up on your Montana tourism guide is First People's Buffalo Jump State Park. This state park is an archaeological site and a National Historic landmark too.
The First People's Buffalo Jump State Park is the largest bison cliff jump in North America. This famous site was designated as a National Historic Landmark back in the year 2015.
You get to explore the past of Montana here and hear stories of Montana's First Peoples. The natives formerly used this site for over six hundred years to hunt Buffaloes.
The site has a visitor centre, a black-tailed prairie dog town to understand the hunting culture better, and an interpretive trail. And the top of the jump, however, is the best part of the site.
The canopy offers scenic views of the Rocky Mountains, the Missouri River valley, and the region's grasslands. So, visit this site and experience the stories of the native Americans, animals, and their prehistoric culture.
4. The Grizzly and Wolf Discovery Center
And next up on your Montana tourism guide is the Grizzly and Wolf Discovery Center located in West Yellowstone, Montana.
If you love wildlife, this is the perfect place for you to visit as you'll find live bears and wolves in the centre. When visiting Montana, the grizzly and wolf discovery centre is a must-do excursion.
This non-profit wildlife park was opened in 1993 as a sanctuary for animals that were orphaned or people-friendly. The park offers you a great chance to see grizzly bears and grey wolves in their natural habitats.
Visitors often have a great time watching the bears play with each other in the ponds or scavenge for food. A new exhibit has also been added to the park to attract more visitors.
Tip: Watch wildlife closely and learn about their behaviours.
5. Lewis and Clark Caverns State Park
On number 5 of your Montana tourism guide, we have the Lewis and Clark Caverns State Park. This state park is renowned as the first and the best in the Northwest to feature one of the most decorated limestone caverns.
Lewis and Clark Caverns State Park hails between Butte and Bozeman and is one of the most popular underground exploration spots. It is also the first state park in Montana, which is why it has gained more popularity.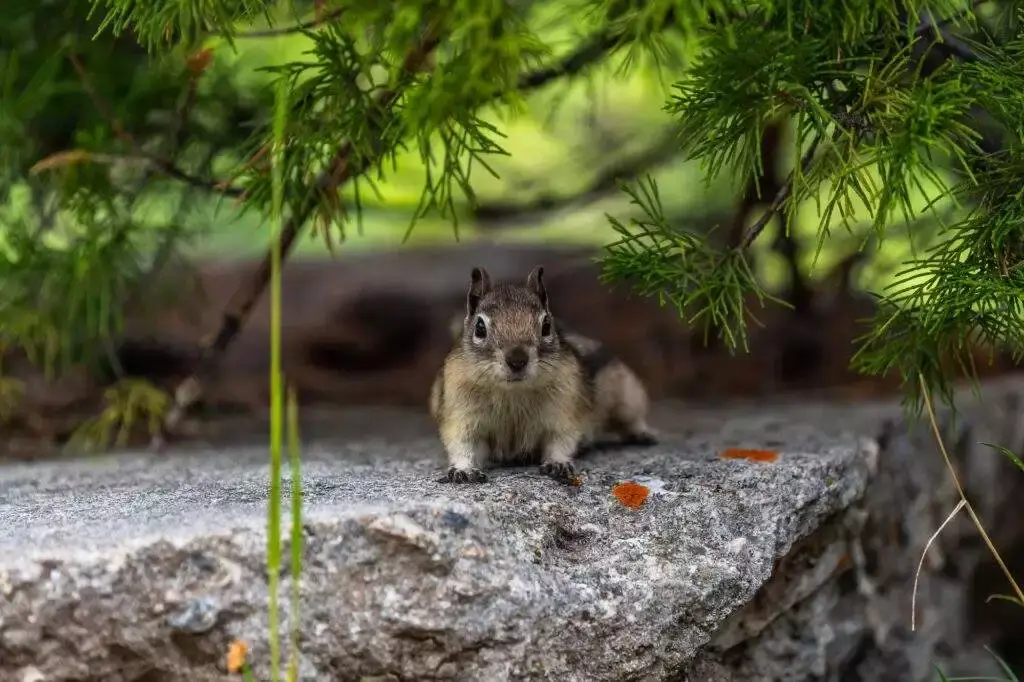 The Caverns at Lewis and Clark are one of the largest limestone caverns globally, with stunning cave features. And the spot is not just limited to exploring the underground. The area above the ground is worth exploring too.
The rest of the area features a visitor centre, a campground, and many hiking trails. The park is open all year round, but guided tours are available only from May-September.
Tip: Do not miss the interpretive displays and evening programs organized during the summer months.
6. Big Sky Resort
Last but not least, on your Montana tourism guide we have the Big Sky. If you want to enjoy the winters of Montana, then Big Sky Resort is the place you should go to.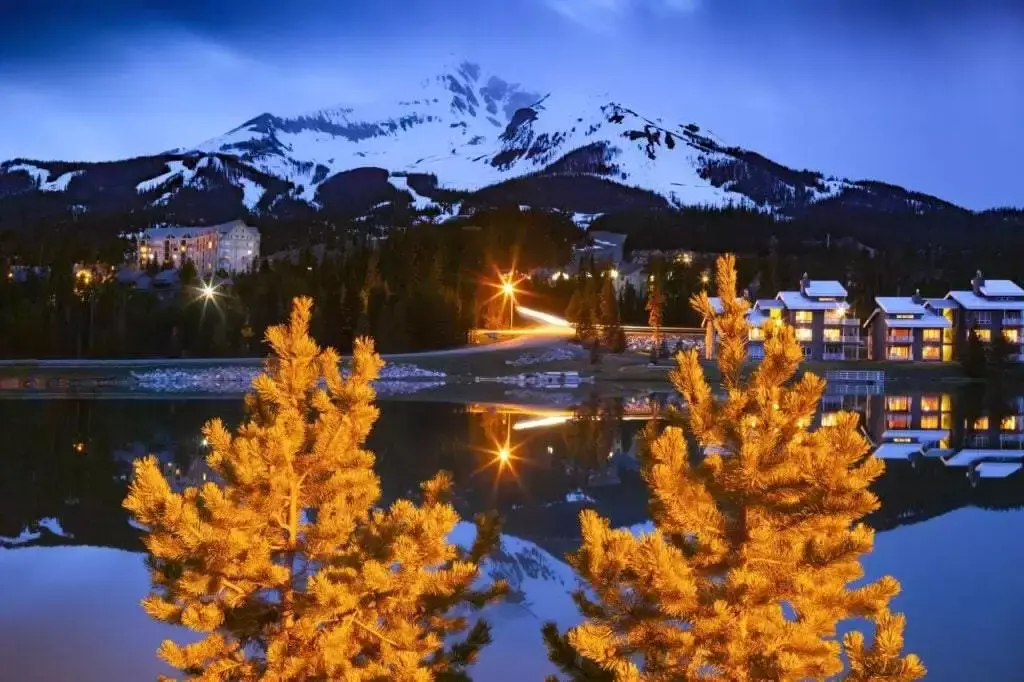 Big Sky Resort is the best and one of the most popular ski resorts in the US, so it is crowded. The resort is open all year round so that you can make the most of your time in the mountains, anytime you want.
The resort receives an average of 400 inches of snow every year, making it very desirable for skiing. And the skiable area is compatible with all levels of skiers.
Whether you are just learning skiing or an expert skier, this resort has something to offer to everyone. You will go back with a load of memories.
Other winter activities such as snowboarding, snowshoeing, sledging, and ski racing are also available for you.
Takeaway
Well, to sum up, in this Montana tourism guide, the above-listed things are the top 6 best things you could do when you visit Montana.
However, Montana is not just limited to the above-listed ones. There is a lot more to Montana you can explore.
Montana breweries are pretty famous too. Click here to check the 10 best breweries in Montana.
Do let us know your opinions on this Montana tourism guide in the comment section. You can also share your experiences with us if you have visited any of the destinations mentioned above.
As an Amazon Associate, Icy Canada earns from qualifying purchases.