Ottawa Breweries are something that you need to envision with your own eyes.
The Canadian capital is home to more than three dozen breweries. The business of craft beer is almost worth a billion dollars around the globe.
As a result, beer lovers worldwide have their eyes fixated on Ottawa's craft beer scenes. Ardent beer lovers flock to the place where the beer scenes are nice.
For this very reason, the breweries of Ottawa are gaining immense importance over the past few years, and the beer industry is flourishing over there.
You can find both local and international companies making their mark in this industry. Brewery tours, maps, and fests are available all year round so people can check them out.
Ottawa Breweries: Best Choices!
Here are some of the best Ottawa breweries we have found after digging deep!
1. Stray Dog Brewing Company
Address: 501 Lacolle Way Unit 4, Orléans, ON K4A 5B6, Canada.
The microbrewery also happens to be the first microbrewery in Orleans owned by two Orléans residents. The staff is quite amicable with a nice environment and a good crowd. The prices are reasonable, and you will have a blast here.
2. Elgin Beer Project
Address: 399 Elgin St, Ottawa, ON K2P 1M9, Canada.
The craft beer scene is awesome in Elgin Beer Project. The live patio that occurs during summer is quite enjoyable and bemusing! There is also a large selection of locally brewed beer, which is a must-try.
Must try: Beef brisket sandwich.
3. CRAFT Beer Market
Address: 975 Bank St, Ottawa, ON K1S 3W7, Canada.
There is a lot of hype regarding the Craft Beer Market of Ottawa, which surely lives up to its expectations. It has a range of over 100 beers that are available on tap!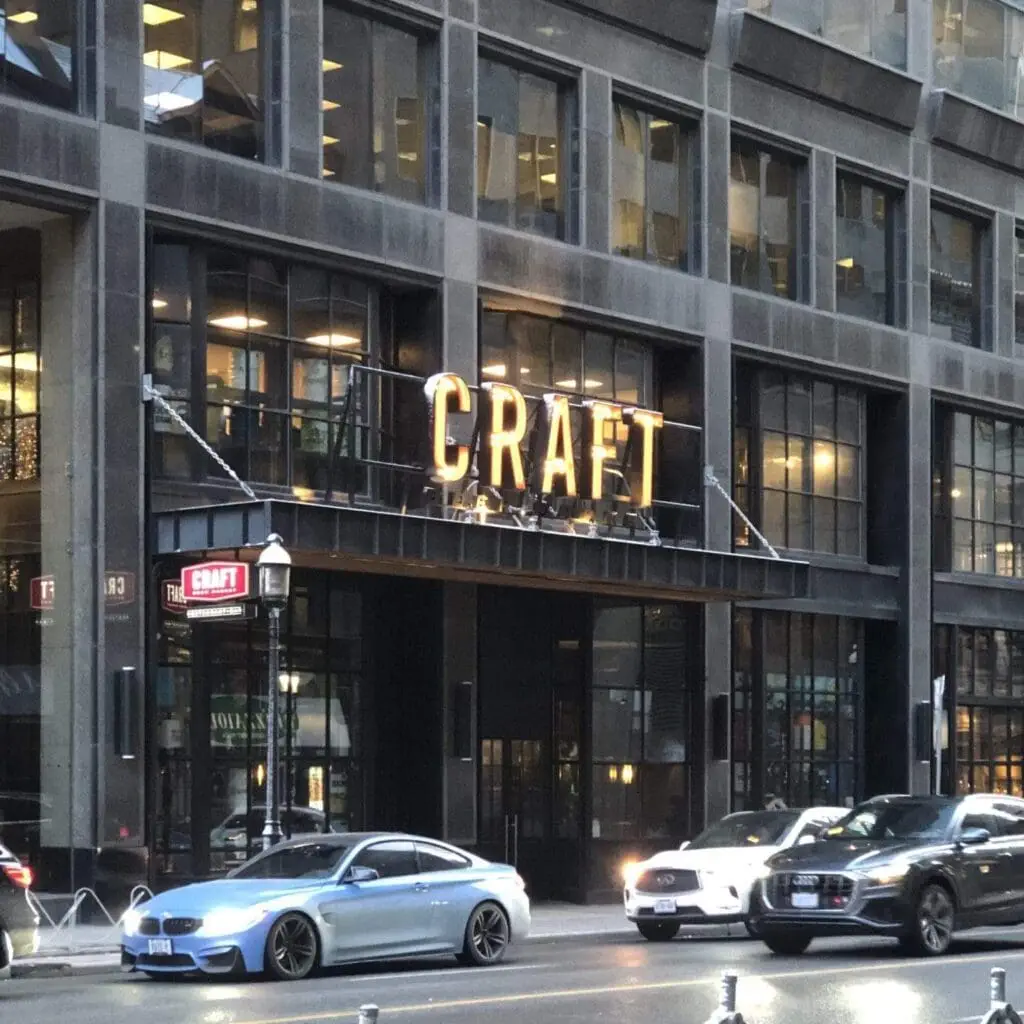 In a pub in the Ottawa area, you will find a maximum of 12 beers on tap, whereas The Craft Beer Market is to be cherished forever!
4. The Château Lafayette
Address: 42 York St, Ottawa, ON K1N 5S6, Canada.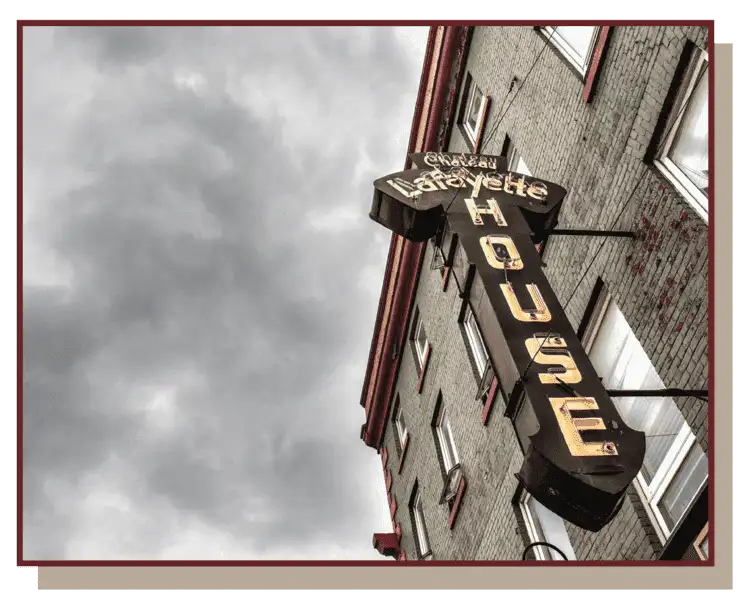 The Château Lafayette, also known as The Laff, situated in ByWard Market, is one of the oldest Ottawa breweries. But the menu is super modern and has a lot of local preferences too.
5. Pub Italia
Address: 434 Preston St, Ottawa, ON K1S 4N4, Canada.
A place where Irish pub tradition meets an Italian trattoria- Pub Italia is filled with local and international beers.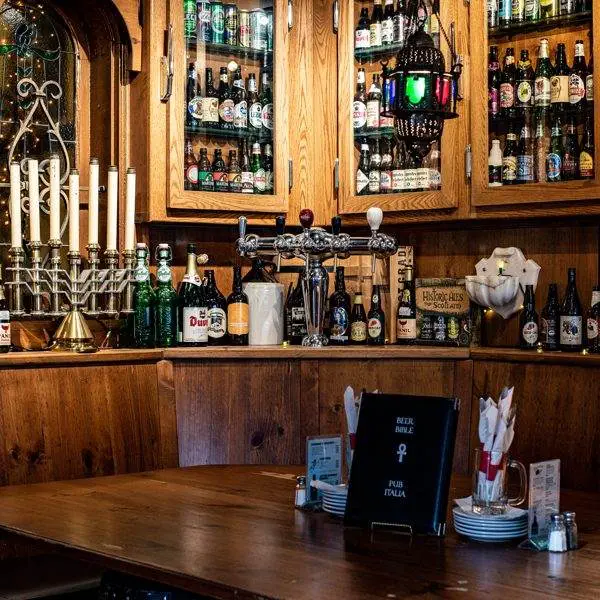 With over 200 beers curated from around the earth, Pub Italia attracts many tourists and local beer lovers. Their menu, also known as the 'Beer Bible,' is known to fix you every kind of beer thirst and obsession!
6. Kichesippi Beer Co.
Address: 2265 Robertson Rd, Nepean, ON K2H 5Z2, Canada.
The name is derived from an Algonquin word. The indigenous people used this word to describe the river of Ottawa as one of the great rivers.
This is one of those Ottawa breweries that live to tell tales of the past and is quite historic. You can get to know a lot about Ottawa and sip a beer at the same time.
Beer styles are usually traditional rather than modern.
7. Dominion City Brewing Co.
Address: 5510 Canotek Rd Unit 15, Gloucester, ON K1J 9J4, Canada.
One of the very first Canadian breweries, Dominion City Brewing Co., is located in the suburbs of Ottawa.
It organizes many functions throughout the year by collaborating with various beverage makers from Ontario, food companies, and so on. Overall it offers a vibrant environment.
Ottawa Breweries: Beer Festivals!
To make the beer scenes of the Ottawa Breweries livelier, the tourism industry has come up with some master plans. Several beer fests hosted in the city lit up the scenes and dragged people from around the globe.
Most of the tickets for these beer fests are sold online, and there is a different kind of hype created all around them.
Even on vacation to Ottawa, you do not need to worry as these fests are held throughout the year, and there is no chance.
The locals wait all year round just for merry days like this, and the ambiance is truly lively and amazing! Let's have a look at some of the best fests in the Ottawa area.
Ottawa Beer Fest
The Ottawa Beer Fest is an amazing festival to let yourself go wild. It gets a large collection of beer, craft beer runs, concerts, and even seminars on different beer types! Hosted at Lansdowne, usually in May, it gets a lot of crowds from around the world.
Live music is always going on, and you will be mesmerized by the different craft breweries of Ottawa!
Gatineau Beer Fest
Gatineau Beer Fest is held at the Place des Festivals, usually around June. It also happens to be the largest beer fest. The indoor and outdoor setup is magnificent, with live music running 24/7. The beer selection is vast, and you will find it difficult to choose from such a huge array.
Do you get hungry after drinking a bit too much beer? Here you don't need to fret as some of the most delicious food trucks are available at your service. The Quebec and Ottawa breweries provide more than 350 craft beers.
Festibière de Gatineau is a must-visit while visiting the Canadian capital!
Orleans Craft Beer Festival
Orleans Craft Beer Festival is celebrated in Orléans around June. It is mainly an outdoor event in a suburban area in the Eastern part of Downtown Ottawa.
Along with living music, delicious food, and some select beers from various popular Ottawa breweries, the Orleans Craft Beer Festival is quite an iconic one!
Dominion Day
Dominion Day is celebrated Canada Agriculture and Food Museum on the 1st of July. Kt is kind of like a festival that brings together a lot of people from all over Canada.
This festival comes along with a beer school that teaches you the history and the origin of different beers.
The event is filled with family-friendly activities, games, and, most importantly- different beers!
Beau's Oktoberfest
Beau's Oktoberfest is hosted at Beau's Brewing Co. around September. Such a party hosted by one of the most popular Ottawa breweries sure brings a lot of attention! Both family, friends, and outsiders can join, and it gives you an incredibly homely feel.
There is also a place for camping. Local and other Canadian breweries showcase their brews for the people, and the event is a fun-filled one!
Oktoberfest Ottawa
The Ottawa Oktoberfest is celebrated in Barrhaven in September.
A place filled with craft beer, fun games, activities, lip-smacking food, and lots of good crowds- Oktober Fest is something that both Ottawa breweries and the Ottawa people look forward to throughout the year.
Gatineau Winter Beer Fest
Hosted at the Canadian Museum of History around February- Gatineau Winter Beer Fest is more like the Ottawa Beer fest's winter edition. The beer collections are similar, and a lot of Ottawa breweries participate in this event. The only difference is that this fest takes place inside the museum.
Ottawa Winter Brewfest
This fest is generally held at Lansdowne during February or March. The craft beer selection is truly vast, and the atmosphere is quite cozy.
Ottawa Breweries Tours
Bus Tours
Ottawa's neighbourhoods are extremely lively, vibrant, and colourful. There are several Ottawa breweries located close to each other.
But if you want to truly experience the vibe of the local Ottawa breweries on your way, check out the plans of Brew Donkey.
The folks of Brew Donkey will do the planning on your behalf and plan such an engaging tour that you will get to see all the craft beer scenes of Ottawa.
There are two types of craft beer tours in Ottawa: Full day and half-day, depending on your convenience. If you are a beer connoisseur, then the bus tour conducted by Brew Donkey is a must for you.
They conduct the trip so that you do not miss out on the gems of both the urban and the rural areas of Ottawa.
They stop at the local distilleries, let us know about the brewing processes, and even enable a tasting tour if you want one. Be sure to book this trip before you go, as the demand is high!
DIY Maps
Do you not want to spend money on a brewery bus tour? Drive to the breweries on your own! Backroom Deals and Muddy Wheels have made such a user-friendly map that will show you all the local distilleries and craft breweries and microbreweries of Ottawa.
If you are driving from Toronto or Montreal, you can easily use this map to pave your way to some awesome beer!
What are some of the best Ottawa Breweries, according to you? Which one would you suggest visiting next? Comment what you want to read next, and don't forget to share it with your friends and family! Also, you might be interested in visiting Ottawa after this.