Stoney Creek, Ontario, is one of the most beautiful residential areas in the city of Hamilton in, Canada. 
Hamilton is a new city in the Canadian province and is around 58 kilometers southwest of Toronto in the Greater Toronto and Hamilton areas. On the Map, it is located on the south shore of the vast lake Ontario and is a small beautiful community.
One could easily fall in love with many tourist attractions in the creek. Winona and Stoney Creek are beautiful destinations for visitors and residents, with top-class restaurants and shopping malls. Many who love to explore the world's natural beauty are easily attracted to this land. 
With visitors falling in from different parts of the continents, this little, beautiful town has whole different people from varied communities.
The Stoney Creek community is an ideal location where you can find good schools, restaurants, malls, shopping complexes, parks, and tourist attractions all in one place. 
Stoney Creek still holds its title as an agricultural community of Hamilton. A small community of Fruitland, Vinemount, Winona, etc., of Stoney Creek are beautiful reminders of the still existing agricultural legacy of the creek.
Stoney Creek is a mix of a community where many undoubtedly say that this region is a great location to raise your family as you will get anything a city needs.
Origin of the Name Stoney Creek
History says that the name 'Stoney Creek' comes from the watercourse, Stoney Creek, that runs from the Niagara escarpment to Lake Ontario. 
While it is still not sure how the name came, many believe it came from the name of an Anglican priest, Edmund Stoney, who lived in the area if saltfleet township. 
This village was a part of Saltfleet Township, which was, in turn, a part of Lincoln Township in 1791.
What You Can See and Do at Stoney Creek Ontario
1. Hiking at your leisure
Hiking is a healthy practice, many love hiking. Stoney Creek, Ontario, is one of the best communities in the Canadian province, with enchanting landscapes where you could go hiking alone or with your mates. 
You will surely have the best time taking a tour through these woods. The best two trails in the Stoney Creek conservation area are:
Stoney Creek south loop
It is a 2.4-mile long trail, and the estimated time to finish the trail is one hour and six minutes. The trail is of minimal elevation; people of all ages can hike through this beautiful forest setting.
Lime Kiln Blue loop
This is an 8.7-kilometer trail that is moderately trafficked, and it is estimated that it would take around two hours and twenty-eight minutes to complete the loop. 
It is also the best location for running, mountain biking, and many other activities.
Dofasco 2000 Trail
It is an 11.5-kilometer trail that goes through Upper Stoney Creek, and it is a trail in the Devil's Punchbowl conservation area. 
The trail passes through the Vinemount south swamp, the largest natural area south of the Niagara escarpment.
2. Chill and rest at Fifty Point Conservation Area
This conservation area is on the site of lake Ontario, which is a generous 80-hectare land. 
The site opens throughout the year and has many activities to do that would keep you engaged on any boring day.
The location has fantastic marina facilities, dining, fishing, swimming, hiking, Birding, Picnicking, and camping. It is the best place for you to chill and relax at your leisure with family or friends.
3. Parks at Stoney Creek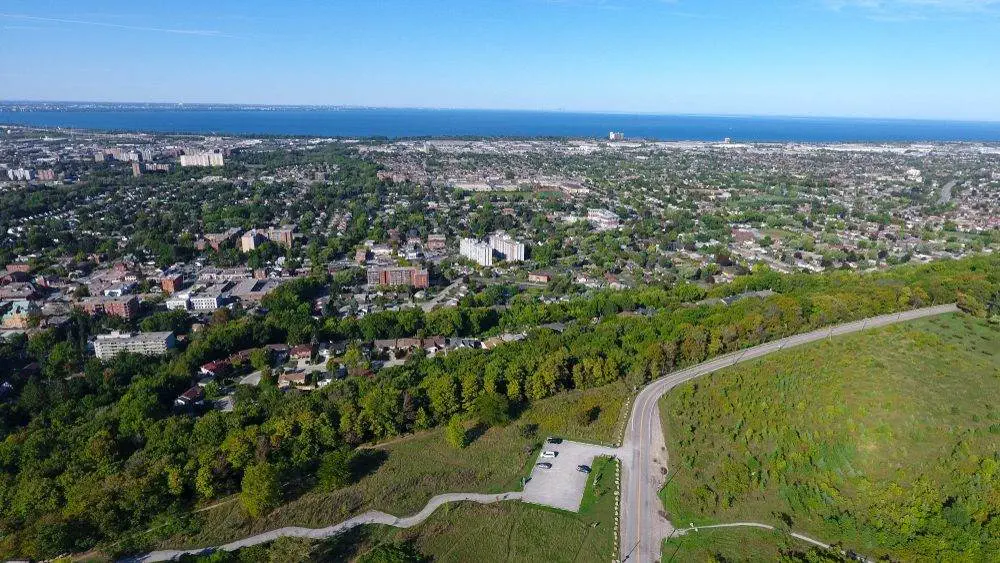 There are plenty of parks at Stoney Creek, Ontario. A few are listed below:
Edgelake Park

Dewitt Park

Ferris Park

Eastdale Park

Green Acres Park
There are many other parks where you can relax, go for a jog, and exercise, and it is also the best place for kids to have fun after their tiring school session.
4. Admire the Waterfalls of Stoney Creek Ontario
Watching waterfalls is naturally therapeutic, and there are a lot of beautiful waterfalls at Stoney Creek, Ontario. To list down a few, we have;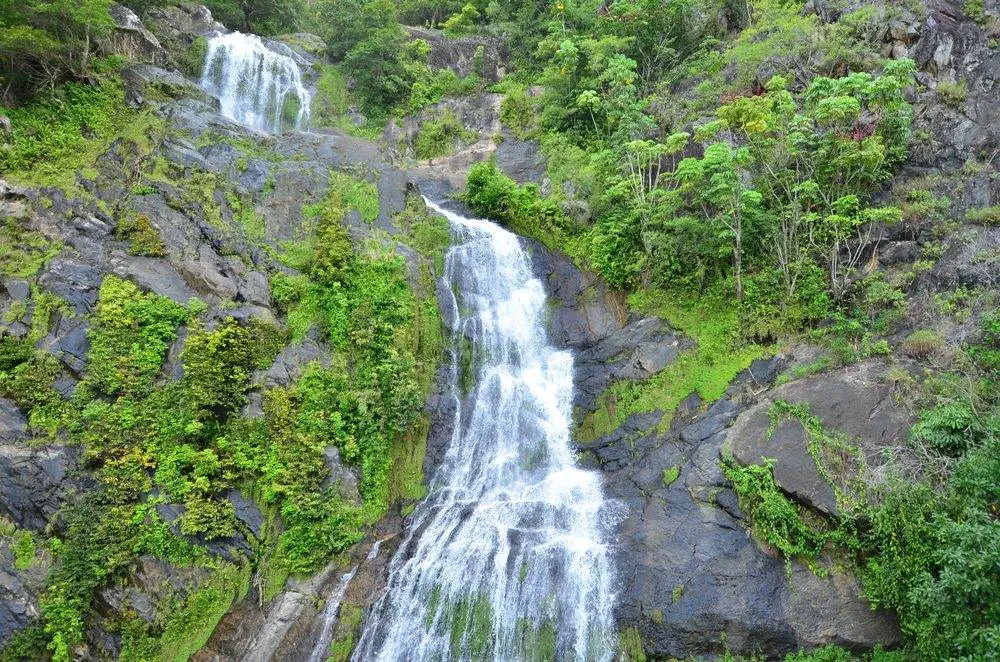 Lower Punchbowl Falls

Felker's Falls Conservation Area

Billy Green Waterfall

Devil's Punchbowl Conservation Area

Veever's Waterfall

West of Fifty Lower Falls

Dewitt's Falls

Glendale Falls Entrance

Albion Waterfall

Little Davis Waterfall
5. Visit the historic Battlefield house and park
Battlefield park and the house of Stoney Creek, Ontario, is among the National historic site of the Canadian province where the battle of Stoney Creek happened. 
It is a very old history museum in Stoney Creek that still is very popular in Canada. This historic house is near Centennial Parkway and East king street. You must be wondering what is so special about this location.
A summary of the battle of Stoney Creek National Historic Site Why is this a National historic site? What is so inspiring and captivating about it?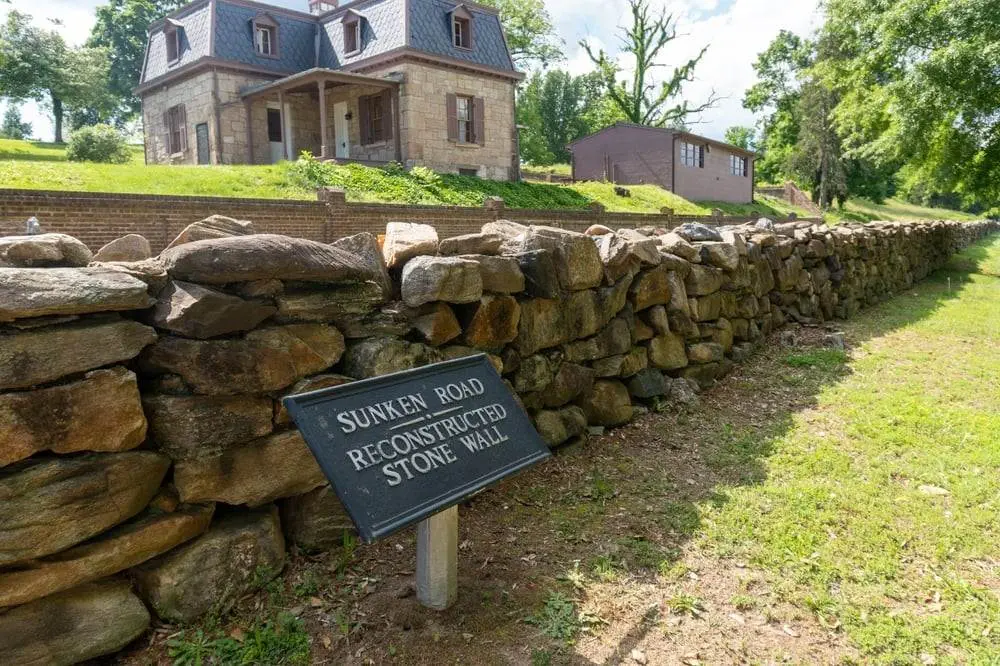 It is a memorial park built in the place where the battle of Stoney creek happened. 
This battle of Stoney Creek occurred during the war of 1812, where the British forces won over the American troops on the night of 5th June 1813. This battle is the critical turning point of this war. This small village of Stoney Creek existed even before this battle.
Located in one of Canada's most beautiful cities, this war place is still a land of inspiration to many village people. The whole of Canadian history is proud of this battlefield, which is now located in a tranquil setting.
Getting to the museum from Stoney Creek town is through the centennial parkway and is just a fifteen-minute walk. 
If you are looking for the best time to visit the battle of Stoney Creek museum, early June is the best time when a re-enactment of the battle will be performed in the museum.
6. Have a great time at Winona Peach Festival
Winona Peach Festival, an event that is so fresh and fun, is usually conducted during August every year. 
Started in 1967 and driven by enthusiastic volunteers from 19 community organizations, churches, and sports organizations, this event is full of entertainment and non-stop fun. Have a look at it in this video below:
This is one of the most celebrated festivals in Canada. This event has a site where all the events will be listed; parking and directions to the place of the event are also made available on their site, where a detailed map is given for the people to have a smooth experience while traveling to the festival.
7. Niagara's wine country
It is just a fifty-minute ride from the city of Hamilton to the Niagara on the lake area, where you can find beautiful vineyards on the banks of Lake Ontario.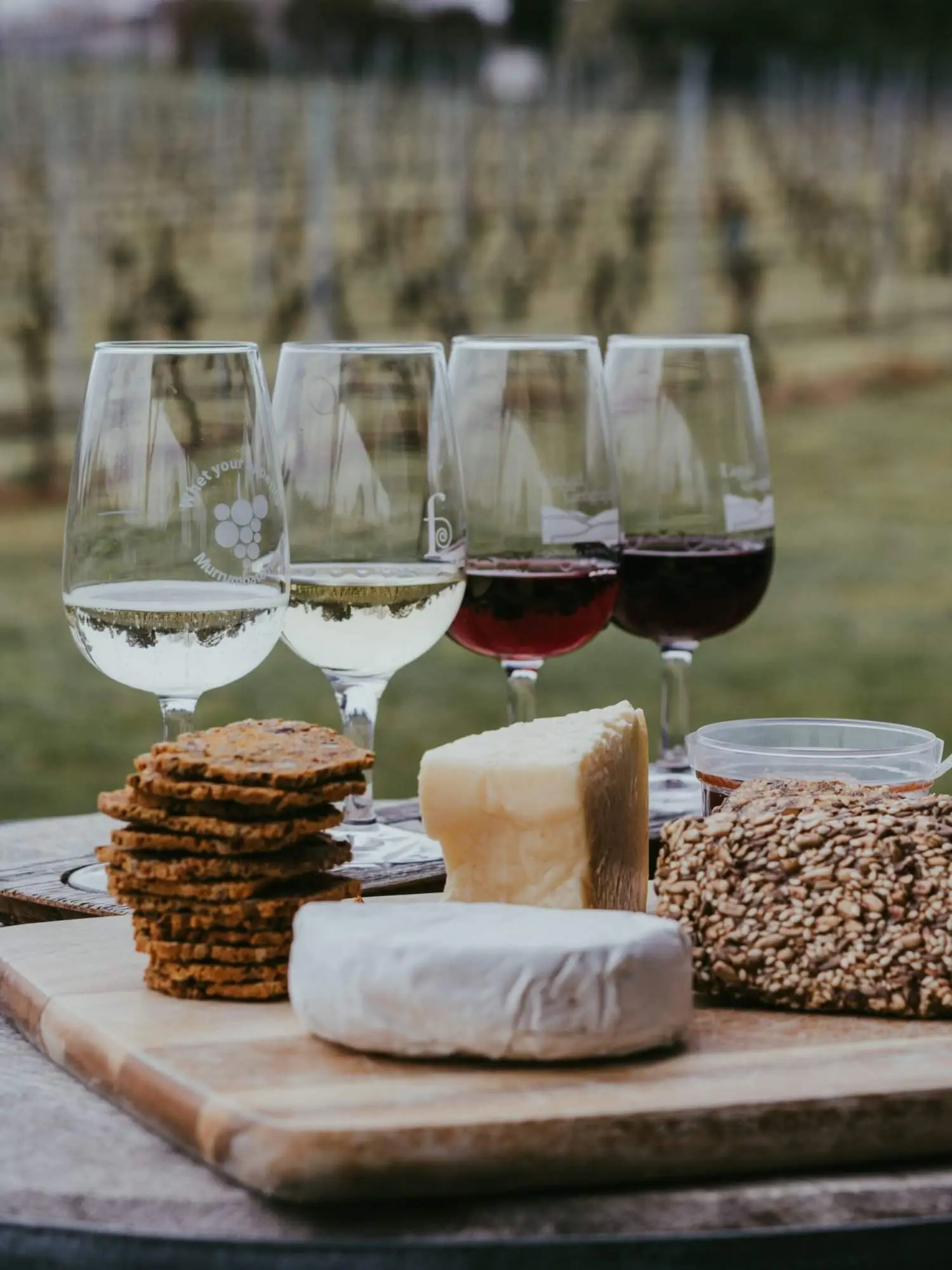 This location has four wineries: Konzelmann Estate winery, Peller estates winery and restaurant, Trius winery and restaurant, and ravine vineyard estate winery. You taste amazing wines and also have food from their restaurant.
8. Shop at a mall
Who doesn't love shopping? Who doesn't love malls? While most of us do, Stoney creek Ontario is filled with super malls where you can get anything and everything. 
Some popular shopping locations include Eastgate square with the top rating, Fiesta mall, Smart Center Stoney Creek, Parkway Plaza, and many more.
9. Have a taste at the posh restaurants of Stoney Creek Ontario
The city of Hamilton has a hand full of quality restaurants with a wide range of menus you can choose from.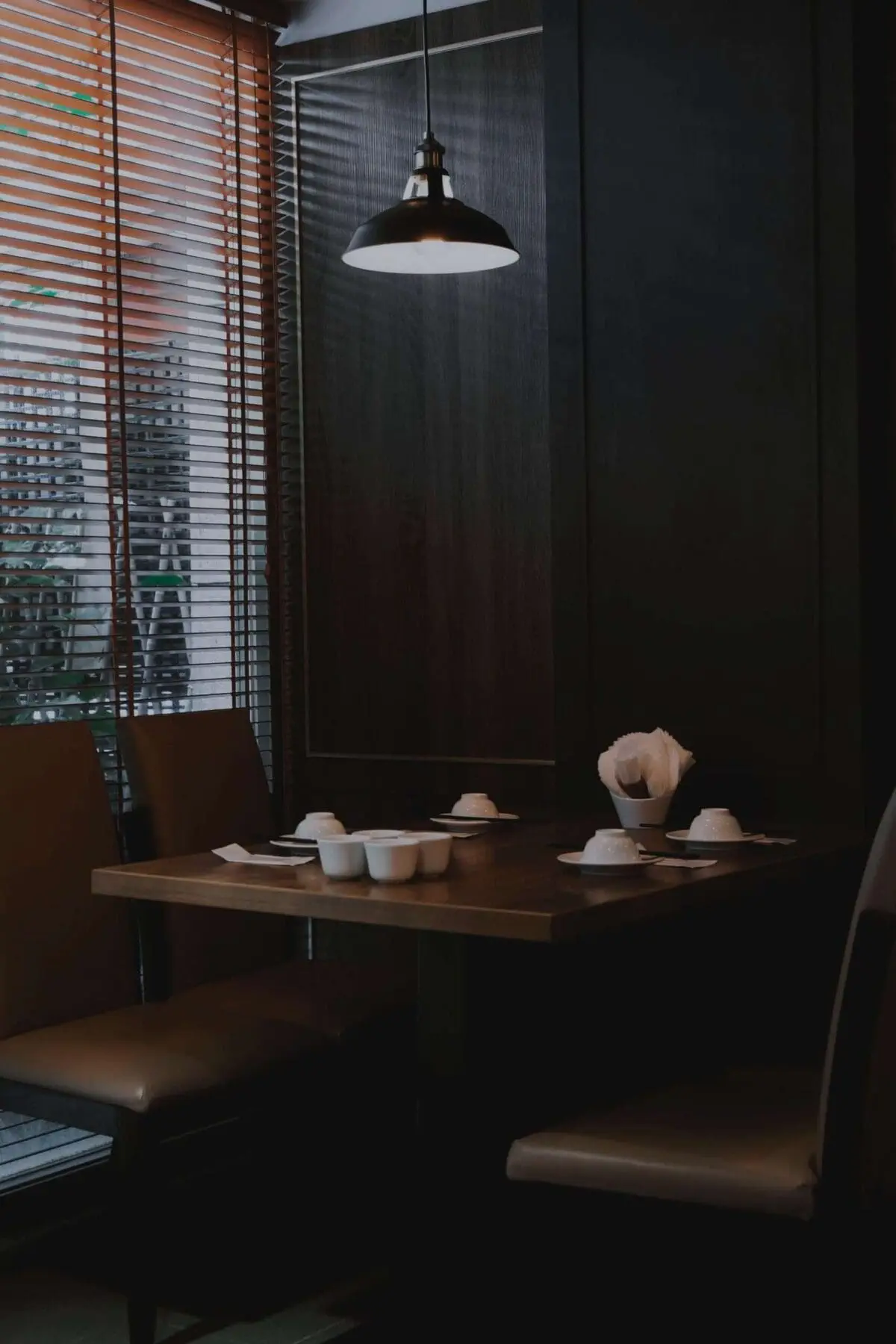 Stoney Creek, Ontario, is a small town where you have lots of places to visit and can dine in at super-quality restaurants with an attractive multi-cuisine menu. 
The most popular restaurants in Stoney Creek are the following;
Edgewater Manor Restaurant

Memphis Fire Barbecue Company

The Pennsville
Enjoy cuisines from all over the world at Stoney Creek, Ontario. At the same time, it is not just any other tourist place but also a place for having mouth-watering, tongue-soothing food.
10. Take a visit to Fruitland: A nearby community of Stoney Creek
Having one of the most fertile soils in the area and beautiful winery landscapes are why it is called 'Fruitland.' 
The area has lush green wineries, and its nearby communities are Stoney Creek, Winova, and Beamsville.
Closing Thoughts
Stoney Creek is one of the best towns to visit during the summer holidays. The Incredible Stoney creek area is ideal for getting those perfect summer photos Stoney creek tourism.
From beautiful landscapes to marina activities, Stoney Creek, Ontario, will give you an amazing time. It is the best place to chill, start a family, tour, and explore many more activities that this hidden treasure offers. 
Visit Today.
Pro tip: you can download one of its official apps, which will give you proper audience insights and reviews with its drop down and verified unique ids. But ensure to only download appropriate version.