Eagle Lake Ontario is one of the biggest lakes in the northwestern part of Ontario, Canada. Eagle Lake is situated in the district of Kenora, near Vermillion Bay. Several smaller lakes interconnected with narrows and bays with over 490 islands make up Eagle Lake.
It is spread over 68,000 acres, is 70 miles long, and 180m deep. Eagle Lake offers the best fishing getaway for the residents and visitors of Sunset City.
The broad waters of the lake are home to all notable species of fish: smallmouth bass, northern pike, muskie, walleye, and lake trout, as well as remaining fish species.
The anglers community cannot keep themselves away from this rich lake. They have their hands on the catch today, and they will come back tomorrow for a bigger one; that is how the Eagle lake has become the favorite amongst them.
The silent sparkling waters attract tons of visitors every year. They are here either to start their journey as an angler or to enjoy the scenic location. Be it a peaceful escape with your family or the first step to learning fishing. Eagle Lake Ontario has got you all covered.
Where to Stay
There are many lodges and resorts in and around Eagle Lake. All of them offer great accommodation, guides, and equipment to make your stay a memorable one.
Cedar Point Lodge –

With their motto of 'Arrive as our guests and leave as our friends,' the lodge has been taking care of the visitor's comfort for the last 40 years. The Loon's Nest Chalet, The Eagle's Nest Chalet, Grand Moose Lodge are some of the accommodation options found here. Their guides have been in the business for many and can help you explore the waters.

Image from Cedar Point Lodge website

Andy Myers Lodge – You can enjoy the joy of fishing just from sitting on the lawn of this legendary lodge. Daily seminars on fishing are held in the hall, after which you can proceed to have your adventure. The lodge also offers the exclusive American plan with all the necessary amenities. The visitors can wander into the forests for hunting. Fishing, Hunting, or taking just a pool bath-Andy Myers Lodge has it all.

Eagle Lake Island Lodge – Staying at this lodge is an experience of its own. This private island is spread over 8 acres. The lodge offers you just the dream mornings of soft breeze from all around touching your face. The main lodge here allows you to hear and share the fishing stories of the day along with other amenities, and then you can retire to your respective cabins.
South Shore Lodge – Offering More than a quarter-mile of peninsula shoreline is one of the best in business. In addition to having a picturesque location, this lodge provides both fishing and hunting camps.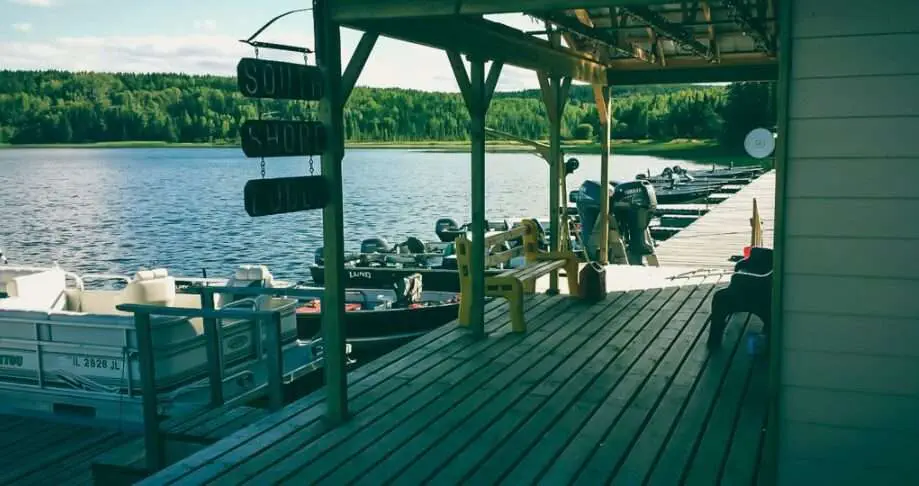 Temple Bay Lodge – Temple Bay is a little town in itself, having lamp posts and street signs everywhere to guide you. The lodge also offers a bus package to ship along with them. They have their gift shop and tackle shop to shop from. For relaxing purposes, Temple Bay offers a pool table, game area, bar, and lounge.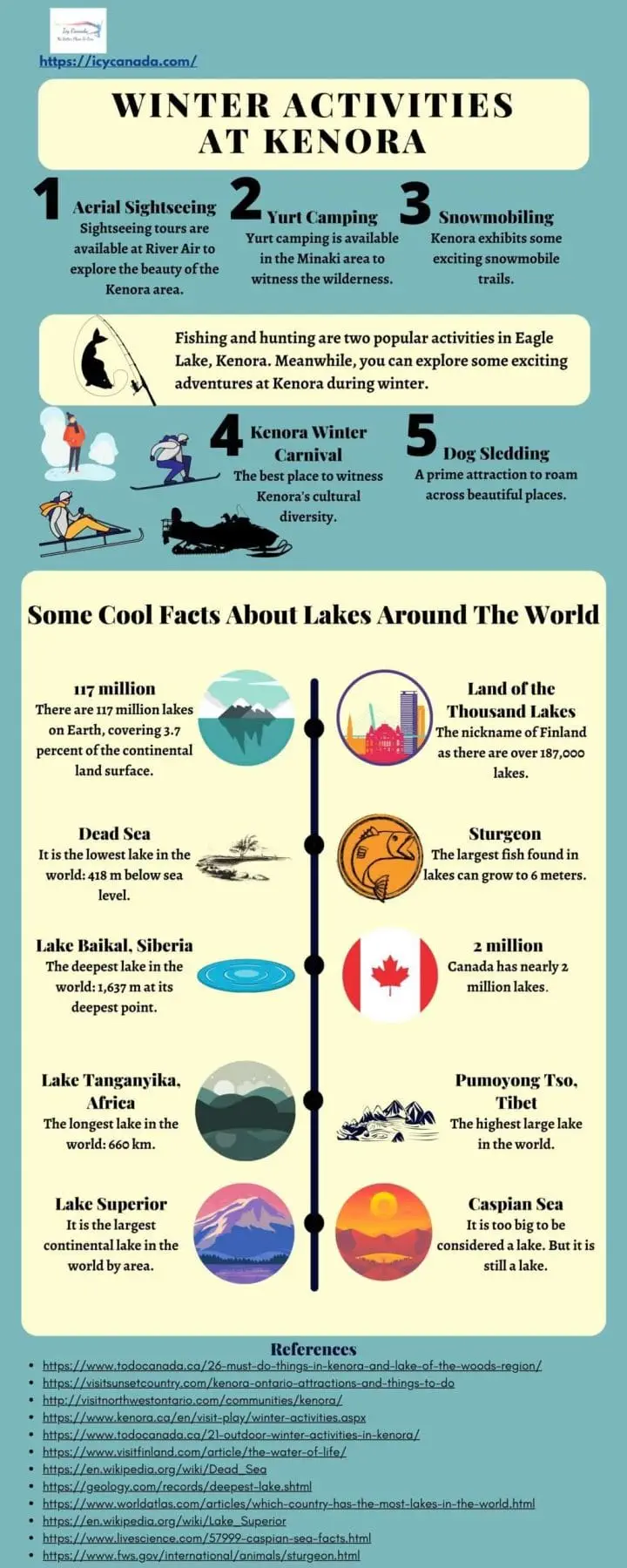 The site also offers campgrounds for visitors. For the people who want to soak in the true nature of Eagle Lake Ontario. Some of these are listed here:
Merrill Campground- Merrill campground is the largest in the area. The campground also has limited handicap accessible sites, which place it at the top of the chart.
Aspen Campground- This is the smallest campground in the area. Aspen is special because of its tent-only ground, which offers the guests a true connection with nature.
Christie Campground- Christie campground is located towards the end of the recreation area. Being distant from other camps it is great for a private holiday.
Eagle Campground- Eagle campground offers a spacious and shady site for everyone.
West Eagle Group Campground- These are two large group sites that can accommodate over 80-100 people. This is perfect for family reunions and workplace getaways.
The Eagle Lake Ontario Recreation Area campgrounds are all equipped with basic amenities. These include flush toilets, trash collection, drinking water, and anything that a guest requires.
Apart from being the anglers paradise, Eagle Lake is itself a perfect scenic holiday destination. The place is also home to Eagles, loons, black bears, otters, whitetail deer. If one is lucky, they can take a view of moose, owls, and wolves in the dense forest.
Nearby Places To Visit Near Eagle Lake, Ontario
Amongst the other things visitors can enjoy in and around Eagle Lake Ontario, some are listed down.
1. Naked North
Want a take a souvenir from Eagle Lake Ontario? Naked North is a perfect place to stop by. It has all kinds of crafty, artsy things and is the best place to buy handmade gifts that are available in great variety. 
     2. Fort Vermillion
Fort Vermillion is on the way and proves to be a one-stop-shop to take a break from traveling. They have a full licensed eatery inside, including a children's park, outdoor patio, and a gift shop.
     3. Dryden and District Museum
They have a variety of displays in and out of their community, mainly focusing on the history of Dryden. The displays include photographs, artworks, and sometimes aviation displays. Most displays are for a specified period and then changed to something new.
     4. Farabout Peninsula
An outback area of forests, beaver dams, rocky lakeshore. Both fishing and hunting are done in this area. The peninsula is surrounded on its 3 sides by the waters of Eagle Lake. The peninsula is currently fighting to save itself from turning into a concrete jungle.
     5. Eagle Dogtooth Provincial Park
Camping and kayaking in this park is an experience you will love if you are in search of wilderness and quiet. The park provides a water link between Eagle Lake Ontario and nearby Rushing river and Winnanage Lake.
Situated amidst the dense forest, Eagle Lake Ontario is a complete package for adventure seekers and nature lovers alike. Eagle Lake Ontario is a perfect escape from the routine and indulge yourself in some interesting activities. If you are a fishing enthusiast, Eagle Lake Ontario is a must-visit place for you.