Obscured away from the world and tucked away high in the Monashee Mountains lies the city of Rossland BC.
Somewhat out in the cold, literally and figuratively, Rossland BC is located in the west Kootenay region and along the Powder Highway of British Columbia in Western Canada.
Despite a sparse population of around 4000 that goes up during the winters and peak seasons, Rossland BC is one of those slept-upon towns that do not let you down once you've discovered it, and you'd want to keep coming back to, in pleasant summers or harsh winters. 
Sitting high among the mountains at an elevation of around 3400 ft, it is amongst the most underrated towns of all time.
With all of its outdoor winter and summer sports, beautiful lodgings, fabulous dining experience, and a carnival, which turns the city into a party, Rossland offers a holiday experience you do not want to miss!
Why Rossland? 
Despite being a small town, bored is the last thing you can be in Rossland BC. Founded by and named after a miner – Ross Thompson – this small mining town is the hotspot of outdoor activities ranging from cat skiing, hiking, biking, cross-country skiing, trail hiking, and so much more.
If adventure-seeking is what drives you and your holiday choices, Rossland BC is the town you'd love, but didn't know you wanted
With a fine collection of boutique shops, spas, and wellness centers that'll take care of you, you don't have to worry about all the exhaustion that the adventures will result in.
In the summer, you can shop at the outdoor farmer's market named BC's best in 2014.
From its famed RED resort, named 'The best authentic and funky resort experience' and 'The best upcoming Ski Resort' in 2013, to the cozy and rather luxurious The Josie hotel, and numerous laid out snow-covered cabins, there are countless beautiful accommodations that provide you with one of the best skiing experiences in Canada.
Getting to Rossland BC and Getting Around Town
The town of Rossland BC is hidden among the mountains and is relatively difficult to get to, but it proves to be worth it.
It is within driving distance from the Spokane and Kelowna international airports. The town is about a 6-7-hour drive from the cities of Calgary and Vancouver.
If you're feeling like going for a drive and living close to the borders, then you're covered because the town is about a mere 8 km from the US border.
The nearest international airport to here is the Spokane WA International Airport, an approximate 3-hour drive. It's a 3.5-hour drive from the Kelowna BC International Airport, 30 minutes from the West Kootenay, and 15 minutes from the Trail airport.
If you're flying in, there are four convenient airports you can choose from. These are the Spokane WA International Airport, Kelowna BC International Airport, the West Kootenay Regional Airport, and the Trail Regional Airport. 
If you don't feel like driving or live too far to do so, don't worry because they have you covered. Rossland has the availability of rental cars and their agencies and shuttle services that can get you to and from the airports quickly.
Even though it's a small town, walking around everywhere will get exhausting, so they have bike rentals and complimentary or paid shuttles available in addition to the Carshare programs.
All the Outdoors are fun! 
A town for the lover of the outdoors and the spot for endless activities through all seasons, Rossland BC, is the ideal place for someone who wants to go and make memories that will last a lifetime.
The town was voted "Canada's No. 1 Outdoor Town" in 2007 by Explore magazine, so you know you don't want to miss that experience
1. Skiing
An integral part of any snow town is skiing. If gliding through the freezing air and across the layers and layers of piled snow and having a blast with your friends and family sounds like a fun day, then Rossland has you covered with nothing short of a world-class experience.
With an annual snowfall of approximately 300" and a gigantic vertical of about 890 m, gorgeous and rather breathtaking 360-degree descent trails, and so much more to offer, it comes as no shock that skiing is the most loved here.
Part of the RED Resort is the professionally maintained trails on Grey Mountain, which have had new additions of around 1000 acres of land, primarily a terrain for families and beginners and intermediates trying their hand skiing.
They have also had a new lift installed, and the amenities just keep getting better!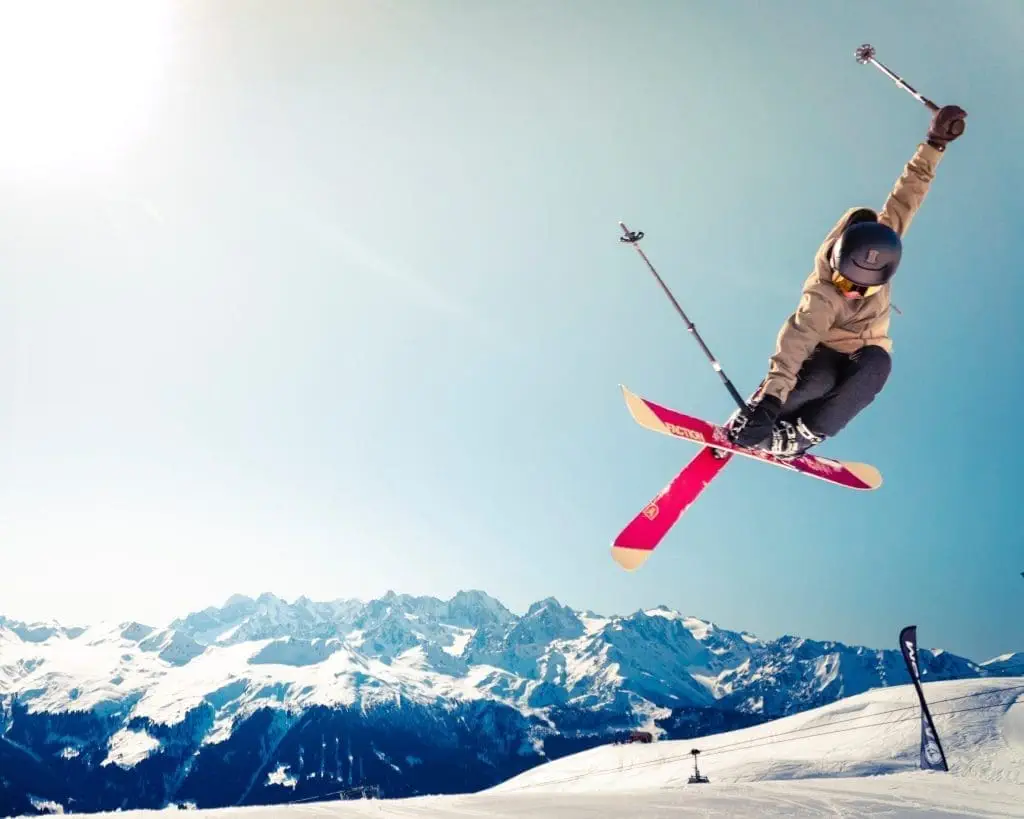 Nominated for USA Today's 2020 Reader's Choice Awards for "The Best Ski Town" by The New York Times as the 8th Best Place to visit in the world in 2013, Rossland has you covered for all your skiing needs.
Nested in the Monashee Mountains and with its RED resort named among the top ski resorts, it offers you some of the best skiing experiences of your lifetime!
If you thought all you were going to do was straightforward old skiing, you couldn't have been more wrong. Rossland takes its skiing activities seriously, and here's more about where that comes from:
2. Cross-country Skiing
Home to some of the most extensive cross-country skiing ranges and endless trails that span across the Monashee Mountains, Rossland BC is quite a famous spot for cross-country skiing, which hardly comes as a surprise to the residents of the town.
If you're an apprentice to the cross-country skiing world, or if you've mastered the art and are looking for some more explorations, various skiing sites and clubs have you covered with the extensive trail network to aid them.
The Black Jack Ski Club and The Rossland Range Recreation site are amongst the most popular cross-country ski clubs, with The Black Jack Ski Club, located a mere minutes' distance from the infamous RED resort.
The recreation site provides you with established routes and trails and opportunities for people of all ages alike.
Along with cross-country skiing, you can also enjoy self-guided snowshoeing, backcountry ski touring, and other summer activities.
The ski season starts early in November, before everywhere else, and lasts way into April, much later than the others.
3. Track Skiing
The Black Jack Ski Club is relatively well known among enthusiasts, and for obvious reasons. It is acclaimed as one of Canada's most delicate and encompasses approximately 40 km of professionally maintained trails, both for classic and skates skiing.
You can pre-book your skis, which they provide on rent from their collection. Along with all that, you can enjoy and warm yourself up in their available cabins.
4. Cat Skiing
Amongst other things, cat skiing is something you can indulge yourself in here at Rossland BC. Inbound skiing at the RED Resort is just $10 per run. On the other hand, at the Big Red Cats, skiing is all about the powders.
With the cat-skiing terrain spread across eight mountains and almost 19k acres, it offers one of the world's best cat-skiing experiences.
You can select your level of experience and be grouped with a couple of people, and you're all set.
They offer breakfast and dinners for their guests, and you can lodge there or stay at another resort where they can provide you with some deals with their partnered resorts! Also, you can request to get your photos taken as invaluable memories at the Big Red Cats.
5. Mountain Biking
If skiing is not your thing, but you don't want to miss out on the outdoor explorations and undertakings, fret not because there's much more!
Mountain Biking, for instance, is amongst the most popular things to do and enjoy in Rossland, BC.
With some of the most breathtaking views of the Mountains looking across the world and professionally maintained biker trail crews, Rossland is fittingly known as the Mountain Bike Capital of Canada.
In a country like Canada which is lauded for trails and mountains, having one of the top mountain biking trails is no small feat.
There are trails for everyone, from families that want to holiday together on the cross-country tracks to steep and professional paths for all the thrill chasers.
The Seven Summits, the fame of the International Mountain Biking Association, is spread over 30 km and overlooks purely impeccable views and beautiful landscapes.
6. Hiking and Trail Running
For hiking friends and trail running enthusiasts, Rossland has to offer its myriad of trails and tracks and exploration routes you'd want to get lost in forever.
The town boasts of over 200kms of professionally cared for and tended-to ways for all your hiking needs.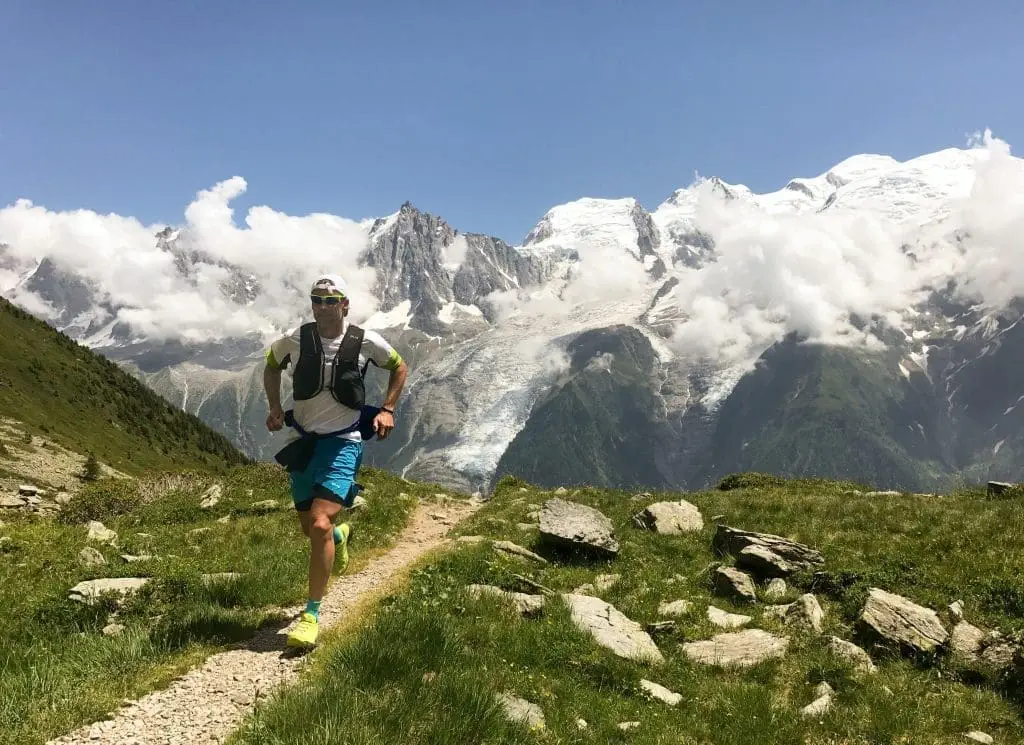 Rossland BC has a selection of trails and routes for everyone, from the hardcore go-getter to families with kids and those that want to take a peaceful stroll among the mountains and marvel at the views that this beautiful studded town has to offer.
There are planned events and competitions organized here, too, if that's something you are looking for.
If you want to glance down at the world from atop a mountain, you can spend the day at Old Glory, and if a strenuous workout is what you're looking for, go ahead and tackle the Red Top!
7. Golfing and More!
If you want the outdoors and enjoy the leisure of the trip, then golf could be a summer activity for you.
Redstone Resort, which has the original golf course of Rossland BC, is the only, rightfully proud owner of the Les Furber signature course in the entire Canada.
Les Furber, a brilliant golf architect, has done marvellous work with the course at the Redstone resort. Built atop the rugged mountains and across the unique terrains of Rossland, the trail overlooks some of the most beautiful sights and landscapes.
Disc golf is also a subtype of the game you can find here. This fun and family-oriented game involving discs and chain baskets are sure to be a people-pleaser, and everyone can have fun with it.
Kootenay's best 18-hole and all-baskets disc golf course, Thin Air Disc Golf Club, can be found right in Rossland and, it's free of cost!
8. Joy through Learning
After you're done with all the strenuous hustle and bustle, summer times in Rossland have a lot more to offer you.
To honour Rosssland's essential emerging as a mining town, The Rossland Museum and Visitor Centre offer tourists the to try their hand at mining.
The wealthy mining history lives in the buildings of the city, and you can explore them to your heart's content.
Fall in Rossland BC is quite an enticing time for the artists and appreciators of art. The already beautiful town turns even more enchanting with the colours and the spirit of fall taking over. A
Artists' can make this their muse, and there are galleries where you can marvel at the art. For the theatre nerd in you, Gold Fever Follies, a family-friendly musical, plays through summer.
Staying in Rossland BC
Rossland offers a variety of places you can enjoy your stay at. The town's most famous is the RED resort, followed closely by the Josie hotel. You can find other cabins or stay at hotels and cottages just outside of town
1. RED Resort
One of the most popular lodging and skiing destinations in and around Rossland is the RED Resort. With almost 4000 acres worth of skiing planes, it is a proud member of "The Top 10 Terrain Territory" in North America. 
Accommodations at the RED are as cozy and as varied as they come. This mountain resort, with its territory of 119 runs spread across the Monashee, Grey, and Kirkup mountains, has all sorts of lodging availabilities.
They range from modern luxurious condos with hot tubs to The Constella, an under-construction collection of cabins in the middle of the mountains, the boutique hotel, and other such ski-in/ski-out options.
1.1 Accomplishments and Celebrities
The achievements under the belt of this resort remain unparalleled. From having the "Best Fall Line Steeps," "Best Powder" for cat skiing, and being named the "Most Underrated Resort" by Skiing and "Most Improved North American Ski Resort" in the 2013 World Snow Awards, and with many more so awards, RED is one of the best places to stay and ski at.
The RED also boasts of being the initiation place of Kerrin Lee-Gartner, an Olympic skiing champion, along with Nancy Greene and also hosting Canada's first World Cup event.
1.2 Activities and More
For a charge of just ten bucks per ride, you can get the snowcat experience up to Mt. Kirkup from Grey mountain and access to almost 200 acres of skillfully managed gladded tree skiing. 
Here along with lodgings, you can have fun with activities to do, both in the summer and winter seasons. That includes epic mountain biking, whitewater rafting, high-altitude golf, fly fishing, and kayaking.
You can have a view of the gorgeous Kootenay Rockies, Columbia River, the entirety of Rossland BC, and all the trails from the resort's premises.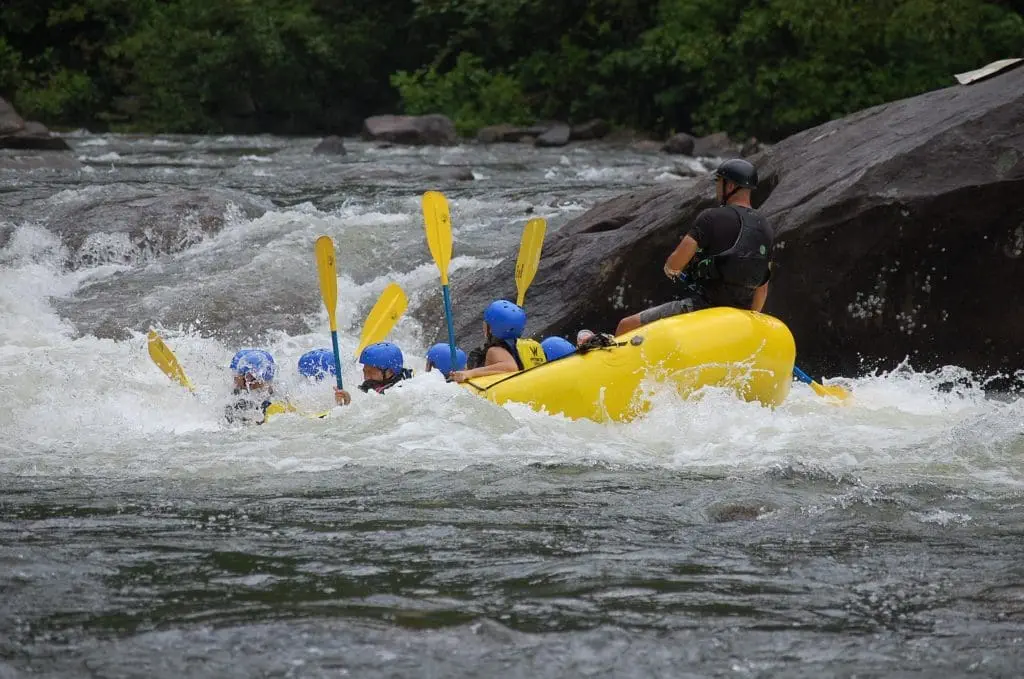 2. The Josie Hotel
Often, staying at a ski lodge and experiencing all the luxuries do not go hand in hand. But the Josie Hotel is here to change your perceptions! An impeccable stay is a surety at Josie's as the hotel itself guarantees the best rates.
This boutique is equipped with somewhat woodsy and industrial themes, with compatible accents and the luxury experience, while still giving you the feel of an old-timey lodge and its expertise.
Most of the rooms, from the available options, overlook the mountains, and the winters offer gorgeous views of the snow-capped ranges. Their website claims that "The only way to wake up closer to the slopes would be to sleep on a chairlift."
Josie has luxurious spas and hot tubs. It provides you with the relaxation you need after a long day on the slopes.
The Velvet restaurant and lounge, with Chef Marc-André Choquette of Vancouver fame heading the kitchen, is a crowd favourite among locals and tourists alike.
With some 5-star alike plating and Instagram-worthy tasty dishes, you can have a rich dining experience on the slopes.
3. Slalom Creek
This hotel/ lodge is located just outside the mountains and is an excellent spot for you and your family or the group of friends you are travelling with.
This beautiful day lodge has a varied array of suites with one, two, and up to four bedrooms.
Rated 4.5 stars on TripAdvisor, this lodge is loaded with rooms full of amenities that include private hot tubs, modern and renovated exciting kitchens, gas fireplaces, and general amenities like a gym, fitness center, a communal hot tub, ski storage, and so much more!
There are various other in-budget hotels and lodges like Lofts at Red, Morning Star, Copper Chalets, and others located in and around Rossland BC if you're unable to get accommodation in those mentioned above. 
Drinking and Dining in Rossland
The culture of food and drinks in the town is an elaborate and exciting one. With the famous craft beers of the city, there are several bars and pubs you can enjoy. 
Idgies Fine Food Restaurant restaurant is a favourite crowd diner with vegan and vegetarian options and some of the most delicious food. A lot of regular tourists and people that visit Rossland often recommend Idgies and are sure to schedule a meal there at least once on their trips.
Gabriella's at the Prestige Uptown Lounge is a fantastic Italian restaurant. Eggs benedict here is quite the people-pleaser dish, and you can choose from the restaurant and the lounge dining options, and it's always a good time with the friendly staff and fantastic food.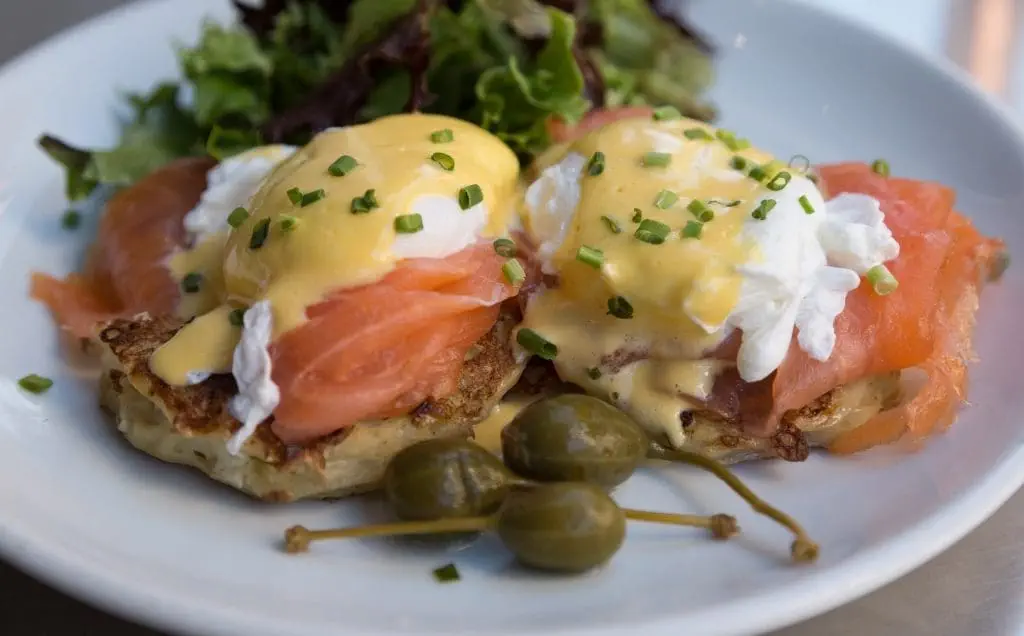 Josie's The Velvet makes an appearance here again due to its fantastic ambiance and just as delectable food choices. Matching the hotel's wood interiors and lounge vibe, The Velvet has beautiful interiors, and an ambiance people come back for.
Rafter's at the all-famous RED resort is a restaurant of the times! It feels like a party in Rafters during peak seasons. Built way back in 1948, it upholds the history of the RED as it caters to newcomers. With its old authentic rusty feel and fantastic food and live music and dance areas, Rafter's is the life of the town.
The Flying Steamshovel, or just The Shovel, is a fantastic gastropub in Rossland. Their cold craft beers and burgers are quite the talk of the town and a local favourite! A lot of customers and tourists alike praise the service of the restaurant and its famous cocktails as they create the fun pub and diner atmosphere that you are to love.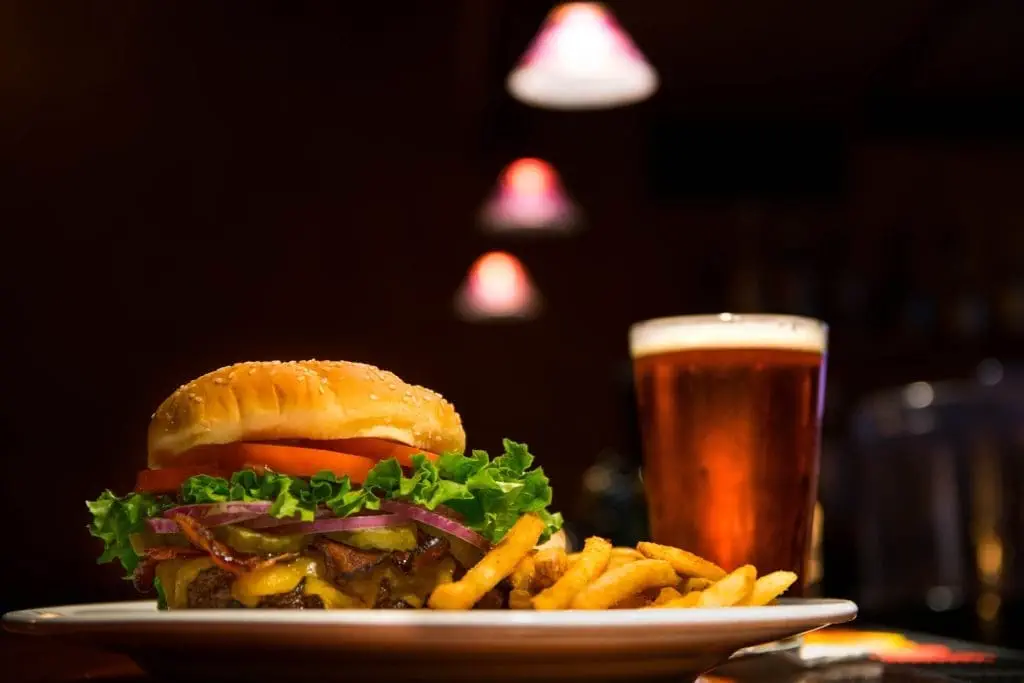 You think of the Rossland Beer Company when you think of spending a night drinking. This classy ski bar is a fancy place that'll make you forget that you're in the middle of nowhere in a town of 4000 people.
It's the loved hangout spot downtown, where you can share stories and have a good time while you drink ales and stouts and have fun.
But the restaurants and cafes mentioned here don't even scratch the surface of the dining and drinking scene of Rossland. With a fancy chocolate company, a coffee roastery, and the famous Clancy's Bar, there is much more to explore!
Festivities 
The town, with its tight-knit community of people and regular visitors, celebrates many festivals, and events are jam-packed in the schedule. But their famed Winter Carnival is something you can't miss!
Winter Carnival
Since its beginning by a miner named Olaus Jeldness in the year 1898, every year, Rossland holds the Winter Carnival.
It's a 3 to 4-day event of partying, games, and tons of fun. Try and plan your trip around the carnival, generally held in January, and make your holiday even better!
In this carnival, you can experience the ultimate winter experience with bobsledding, a carnival parade, snow volleyball, the massive party at Olaus Ice Palace Beer Gardens, and marvel at some significant snow structures.
But even with the bobsledding, nothing's ordinary. There are super competitive bobsledding races that you can enjoy from afar or be a part of.
Though the band's change, live music is something that has stayed consistent! The town becomes a hub for the festivities and comes alive with zealous natives and tourists alike.
There are family dance nights and outdoor ice bars, and more that'll give you the best and most surreal Winter Carnival experience of all time!
Thus, Rossland is a town for all your adventure vacation needs! From snow-clad mountains in the winter to pleasant weather and fun activities in the summer, add this town to your future vacation bucket list!