Are you a Toronto resident who enjoys comic books? What are some of the top comic book shops in Toronto? We have something fascinating for you if you are.
Decoding Toronto's love for comic books
For a long time, comic books have been very popular among kids and young people in Canada. Comics are a great way of bringing whimsical characters into action in the modern world. 
Moreover, comic books are cheap as compared to other formats of books. Every person can afford to buy one and can have a good time reading some fiction.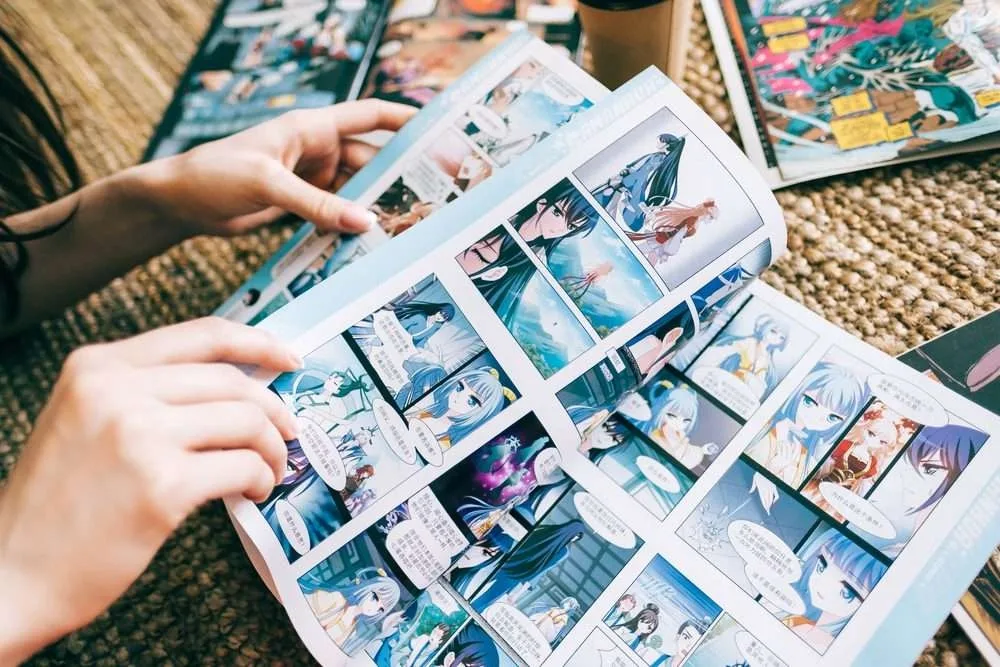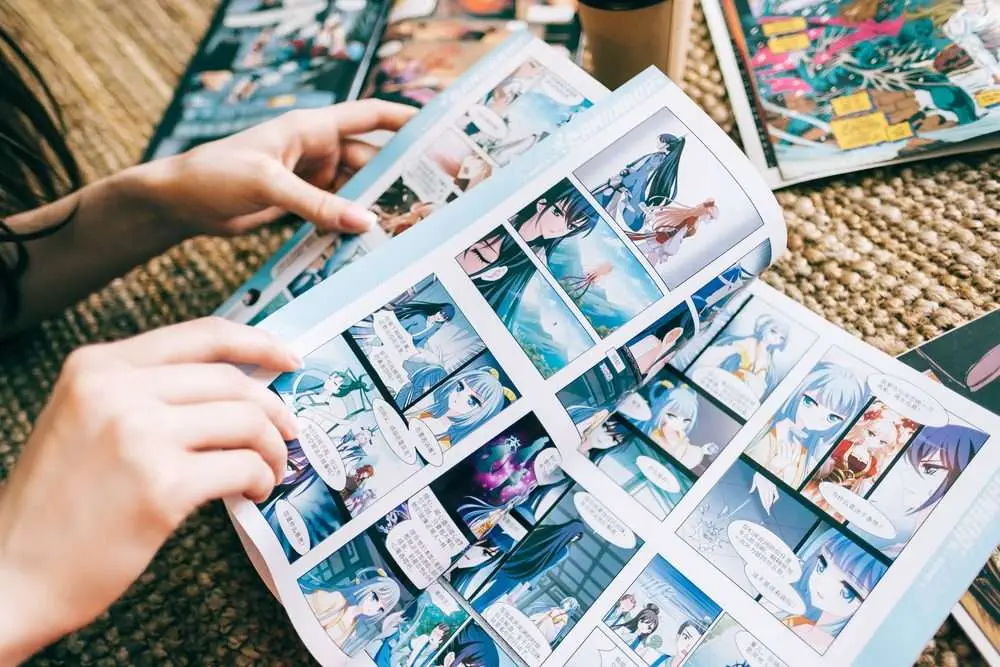 In kids, comic books awaken a greater sense of imagination; as far as adults are concerned, we all have an inner child that never gets old.  These books tell inspirational tales of how good triumphs over evil. Each account reflects a vintage event and the values of and the time.
The characters and tales are very interesting and powerful, so comics are still very popular today.
This article has narrowed down the six best comic book stores in Toronto. So, if you are still very much into comics including marvel comics or vintage comics, this is a great chance to visit one and find an interesting read.
 Best Comic Book Stores In Toronto
The comic book stores in Toronto are a paradise for someone who does not just love reading comics but is also a fan of collecting vintage & new-age comics. 
You can find issues in these shops that will please every comic book collector, and you can even acquire your superhero collectibles.
These comic book stores in Toronto allow people of all tastes & ages to come together & find some amusing reads. Here is the list of comic stores in Toronto.
Let's check out the stores
1. The Sidekick
Address: 1374 Queen St East, Toronto
The Sidekick is a perfect blend of a comic book store and a coffee bar, offering a cozy space to readers. It serves the best coffee and features some of the best new-age comics which makes it the best among all comic book sellers in Toronto.
The Sidekick was established in 2015 by Chris Watton on Queen Street East. This store is Watton's dream come true as it combines her passions: comics & coffee. 
The Sidekick offers a great space for diehard comic fans and casual readers. 
Visitors will come across two different environments inside the cafe. They feature all impressive works of big publishers like Marvel, DC, Dark Horse, and Image, including a wider indie comics section.
They open up a rack of new releases every Wednesday, so most people visit on Wednesdays to get their hands on the new releases. 
Moreover, to make things interesting, the cafe comes up with creative ideas to keep its readers engaged. Recently, they introduced a "create a comic" activity for the kids.
You can even shop online at https://www.thesidekickcomics.com/.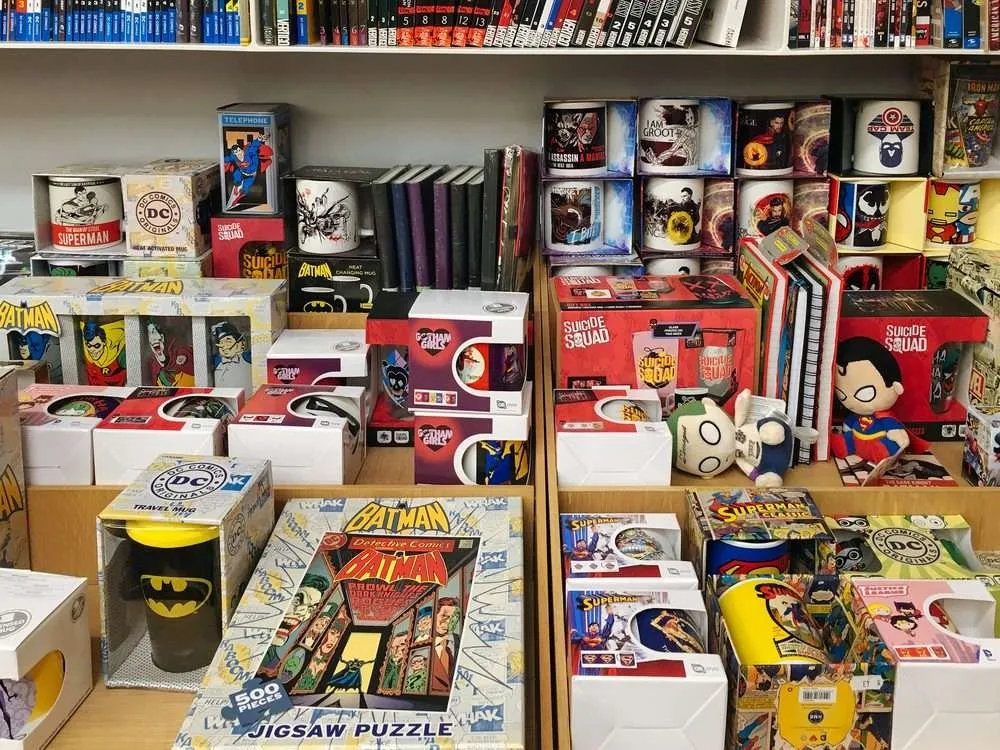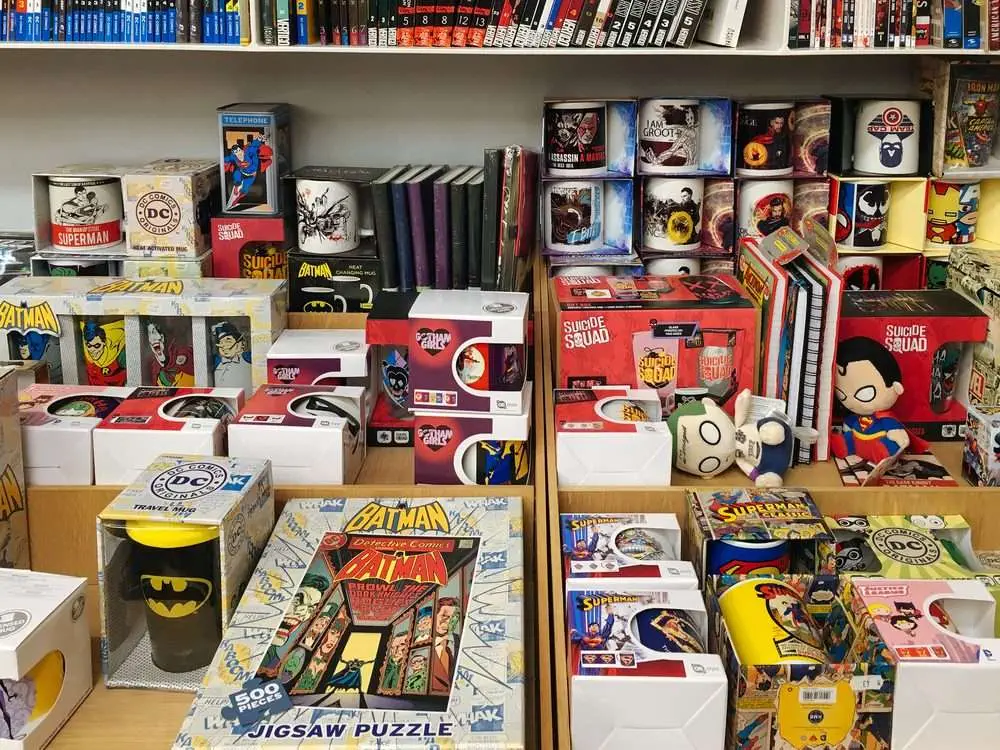 2. The Beguiling
Address: 319 College Street, Toronto
The Beguiling in College Street is one of Toronto's most revered comic book stores. This store was opened in 1987 and has set a benchmark for comics & graphic novels in Canada.
This store is certainly for hardcore comic fans who love collecting rare copies of their favorite series. The store racks up comics from the old days of the 1930s up to the present time. 
Any comic which is hard to find in today's time may be easily discovered in any of the racks of Beguiling, or if not, they can get it for you.
Over the years, the store has sponsored many comic-related events, including book launches, author signings, and readings. 
They do not just offer you comics to read but bring you closer to the world of comic heroes and tales.
Since 2003, the staff of Beguiling has rounded up to host the Comic Arts Festival<span data-preserver-spaces="true">, an event that helps bring illustrators and comic creators together under one roof to celebrate their form of art.
3. The Comic Room
Address: 659 McCowan Road, Scarborough
The Comic Room, first opened as The Paperback Exchange in 1978, is one of Toronto's oldest comic book stores.
Three years following its establishment in 1978, in 1981, The Comic Room was established as The Comic Room, and since then, it has been serving as a staple store for the McCowan and Lawrence Avenue community.
Over the years, this store has become one of Toronto's favorites by featuring the hottest issues and newest releases. 
This store has been the ultimate source of valuable back and hard-to-find issues. They feature about 20,000 back issues in the store itself.
And as for new releases, they stack up on the latest books every Wednesday; the store mainly deals with DC, Marvel, and Image comics. And they provide trade paperbacks of all the new fun series or TV adaptations.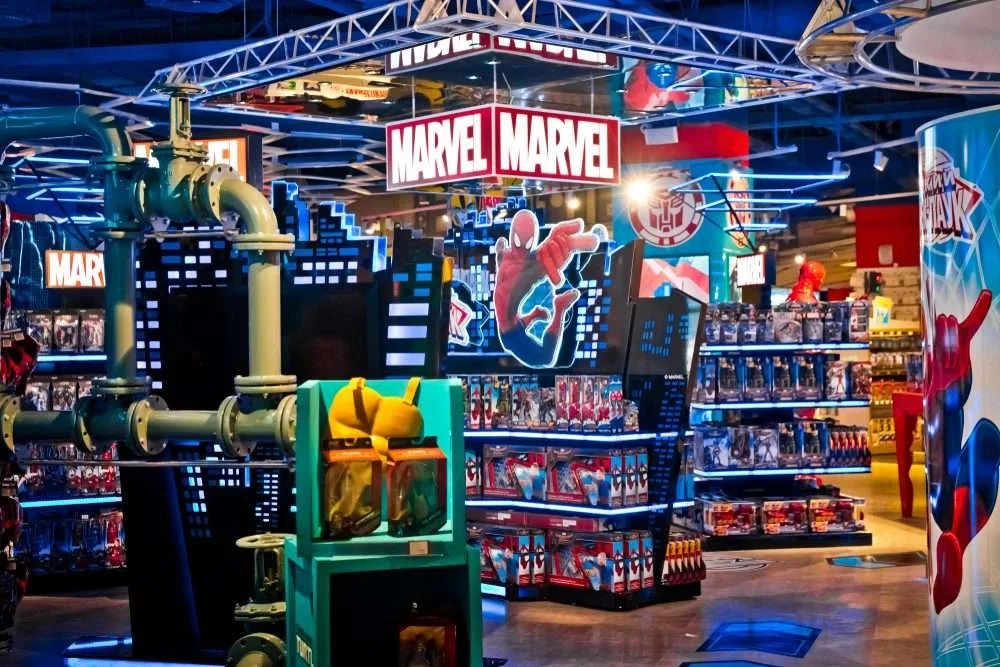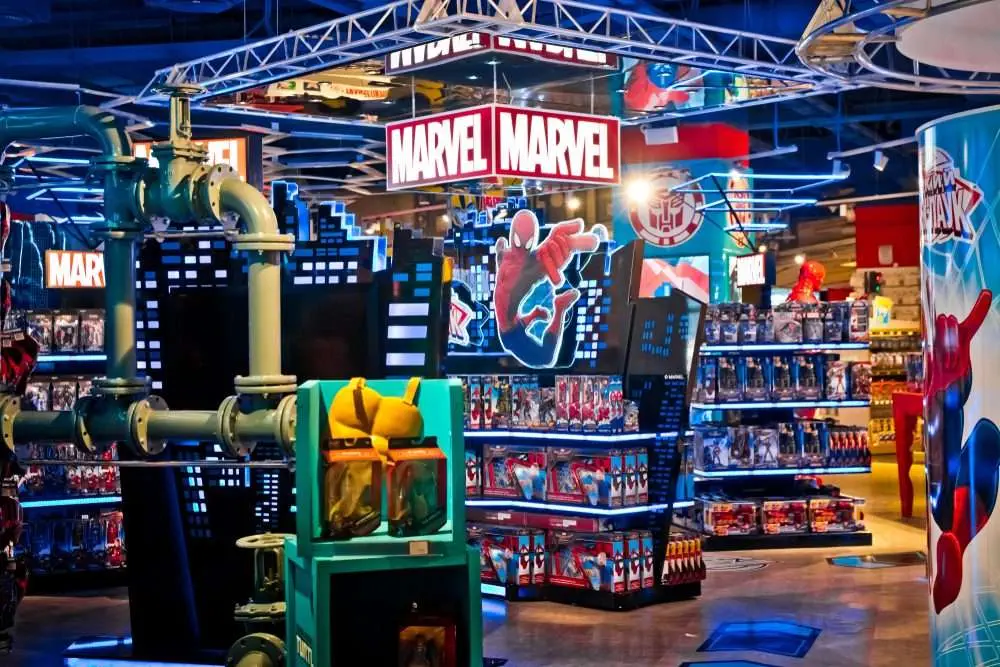 4. The Silver Snail
Address: 329 Yonge Street, Toronto, Ontario
The Silver Snail has been one of the most popular comic book stores in Toronto's comic book community for a long time. 
Earlier, the store was located on Queen West; however, recently, it relocated to Toronto's epicenter,, Yonge & Dundas.
With a new location, The Silver Snail upgraded itself to new heights. The store now accommodates more space for readers and stacks up more products than ever. 
The store is divided into different sections, featuring a gaming section, clothing section, vinyl collectibles, statues, comic back issues & new releases. 
The gaming section has been given priority in their new store by introducing new board games, RPG systems, and card games. They even host Dungeons & Dragons nights in the store.
The clothing section on display has a new variety of shirts, props, masks, and hats. Along with that, they have a separate section for young comic fans. 
Kid-friendly merchandise is on display in this section; the kids can even sit down around a small table by the area to play with the toys & action figures.
And for the parents bringing their kids to the store, Silver Snail has opened a new in-store espresso bar. Adults can now enjoy reading with a cup of coffee on the side. 
With all these new additions to the store, Silver Snail is certain to be the prime location for fans and nerds alike.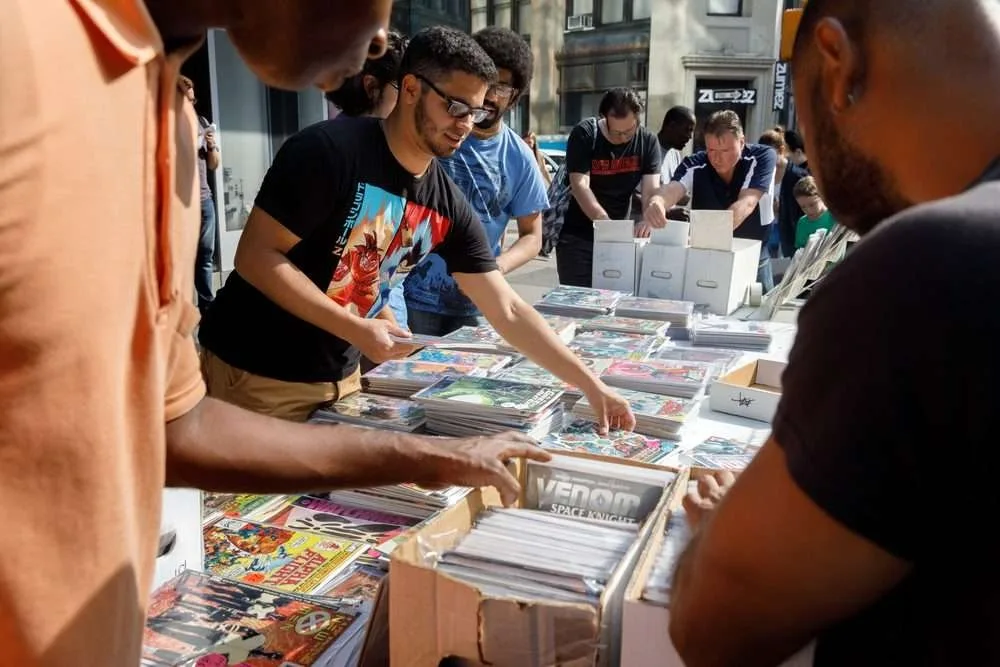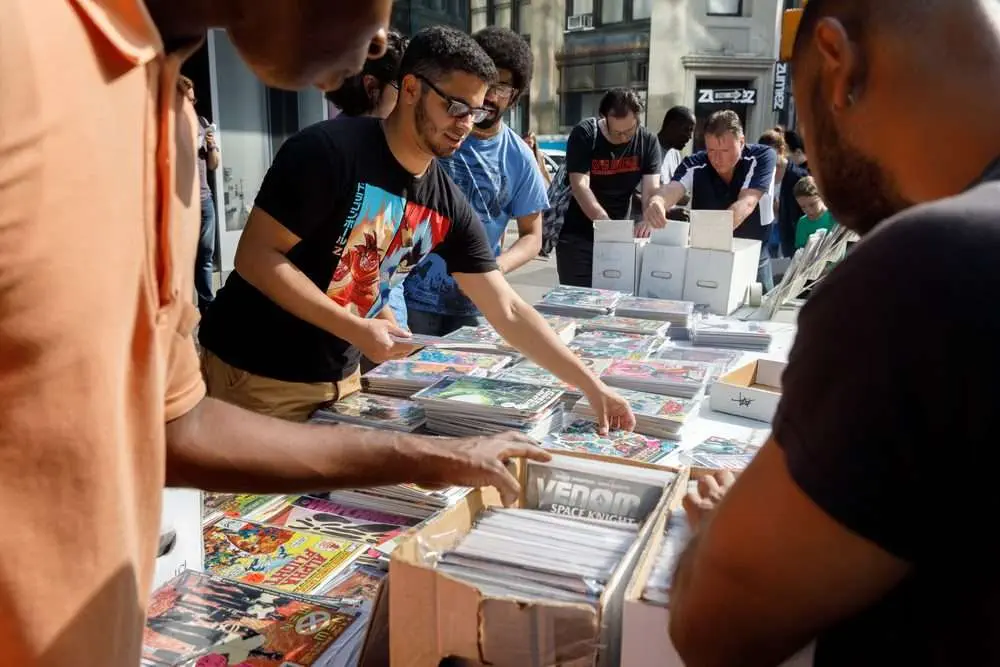 5. West End Comics
Address: 1590 Queen St West, Parkdale, Toronto
West End Comics is one of the friendliest neighborhood comic book stores located on the west side of Queen Street.
The West End Comics is an independent, family-run business in the west end of Toronto looking to build a community of its own. 
The store was built in 2012 out of a life-long passion for superhero characters and comic tales.
A comic book fan would adore the toys, action figures, and miniatures offered by West End Comics. They are stuffed with fun accessories for comic book fans.
They feature all ranges of comics,, from the mainstream to the lesser-known, including back issues.
In-store, they feature a wide range of products besides the regular comic stuff, including RPG systems, board games & graphic novels. Moreover, they do not just sell stuff but buy from customers too.
They ship & sell internationally via their online store; however, no exchange & return policies are available for online products.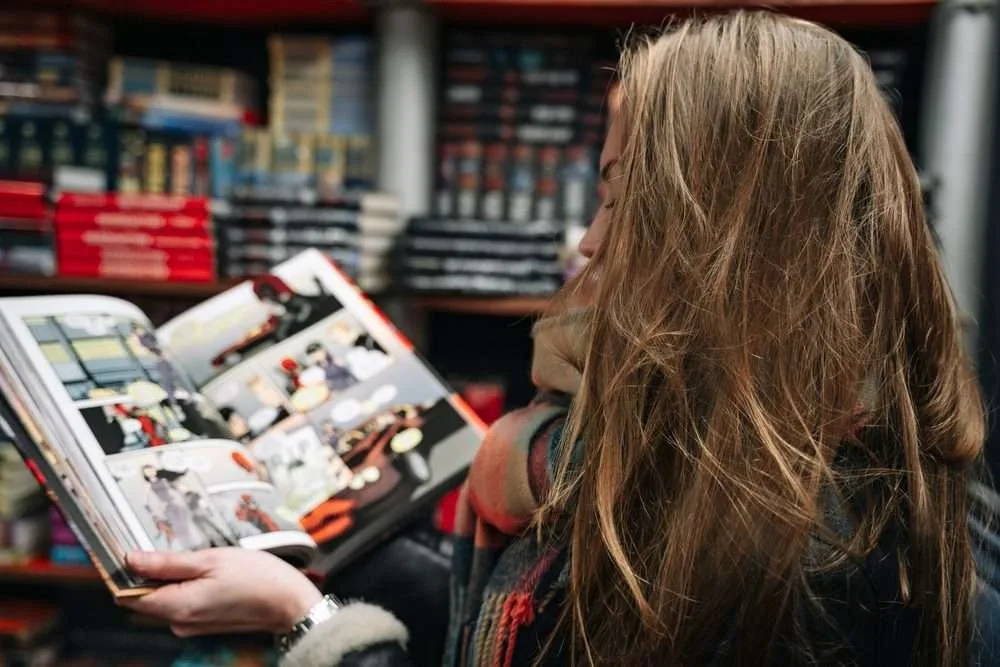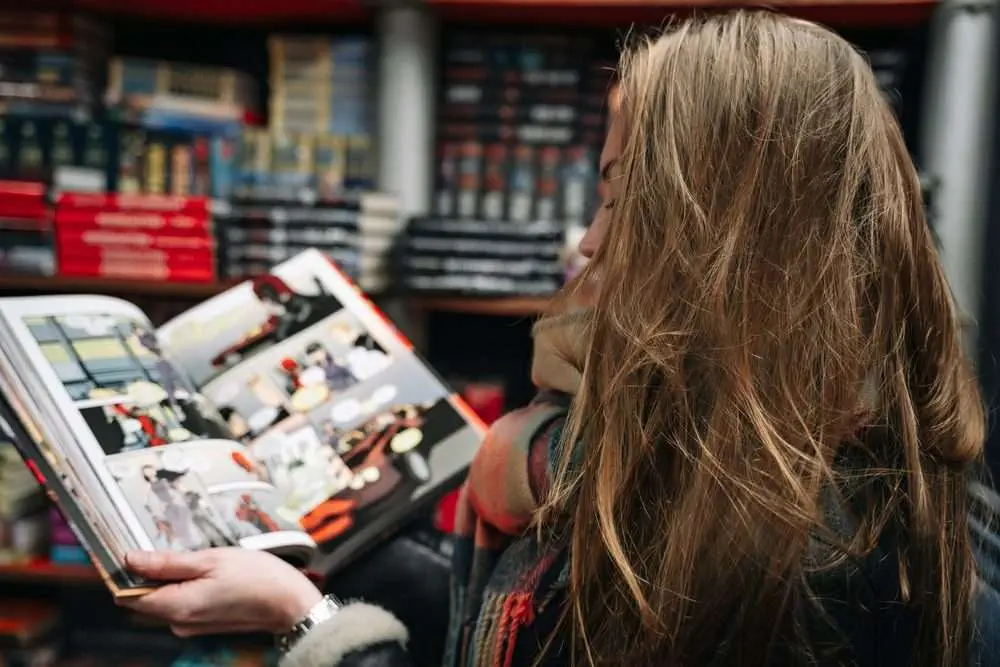 6. Paradise Comics
Address: 3278 Yonge Street, Toronto, Ontario
Coming to an end, the next store on this list of the best comic book stores in Toronto is Paradise Comics on Yonge Street.
As the name suggests, this store is truly a paradise for comics. The store carries the city's largest stock of comics and graphic novels. 
Paradise Comics was established in 1991, and since then, they have managed to have the city's largest stock of comics.
They are the source for everything you will look into, from older comics to the newest editions, variants, and graded books. 
The store sells a variety of souvenirs, toys, games, and other comic-related products in addition to popular comics like DC, Marvel, and books from small publishers and independent businesses.
This store can be your one-stop destination for everything. Although the store is not as fancy as other stores on Yonge Street, this store is the destination for genuine comic fans.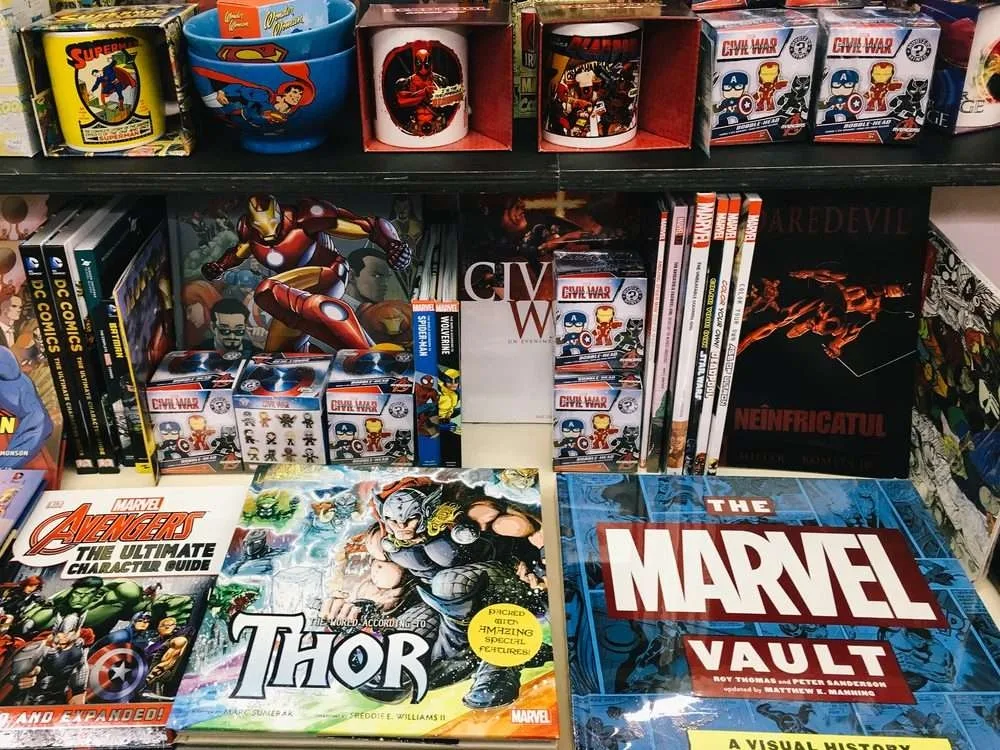 7. Pendragon Comics
Address: 250 The East Mall, Etobicoke, ON M9B 3Y8 
If You are a fan of little island comics, then you will love Pendragon Comics. It is within a 30-minute drive from downtown Toronto at Cloverdale Mall. It offers numerous comic book sets, sports cards, and Pokémon cards are available in their store.
The store has been operating for 30 years and focuses on comics from the golden and silver ages and a selection from the bronze and current eras.
Collections of CGC-rated comics can be purchased for prices ranging from $175 for 9.6 Amazing Spider-Man #200 to $195 for 9.8 Spiderman and Batman: Disordered Minds White Pages to $750 for 9.4 Star Wars # 21977 Marvel.
Additionally, they provide board games, hardcover collections, and omnibuses. Additionally, you may purchase comics online for just $25.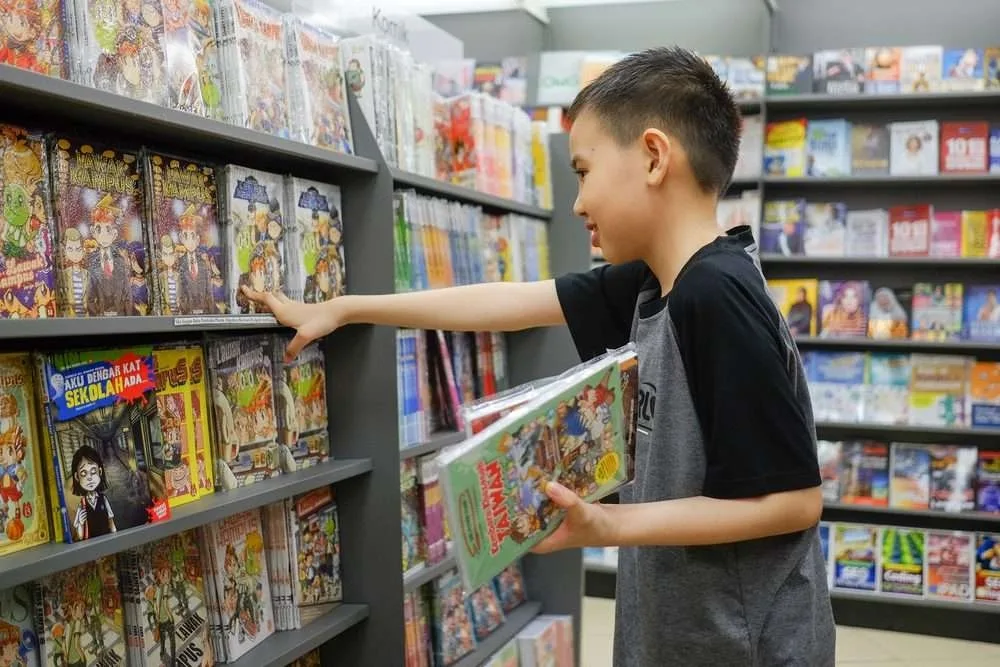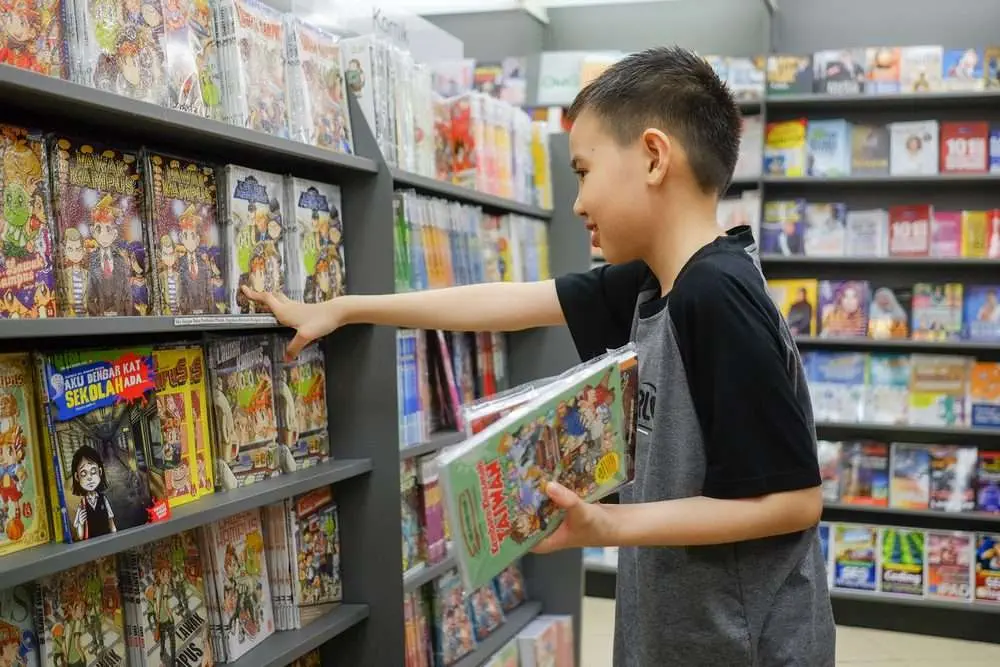 8. Hairy Tarantula
Address: 3456 Yonge St, Toronto, ON M4N 2N4
Hairy Tarantula is a comic book store without creepy critters.
In addition to selling video games, this basement shop offers a good range of comic books, graphic novels, figurines, action figures, and manga for a fair price, including "The American Age of Comics: The DC Comics Collection," which is available for only $17.
Because they have everything in one spot, it's a great place to go if you want to buy entertaining games or books.
Don't forget to stop by; the shop constantly receives new collections.
9. Atomic Age
Address: 497 Pape Ave, Toronto, ON M4K 3R1 
The hours of operation for this comic book shop on Pape Avenue are Tuesday through Saturday, 12 to 6 PM. Every Wednesday, a classified list of comic books is available at Atomic Age.
They have a diverse selection of comic books, including Shang-Chi #2, Black Cat Annual #1, Black Widow #8, and Avengers Mech Strike #4.
Additionally, they feature top-notch customer service and a system that enables you to rapidly reserve products so you can receive the books you desire.
They only allow brief visits of no more than ten minutes, so please plan your time wisely and enjoy your reading.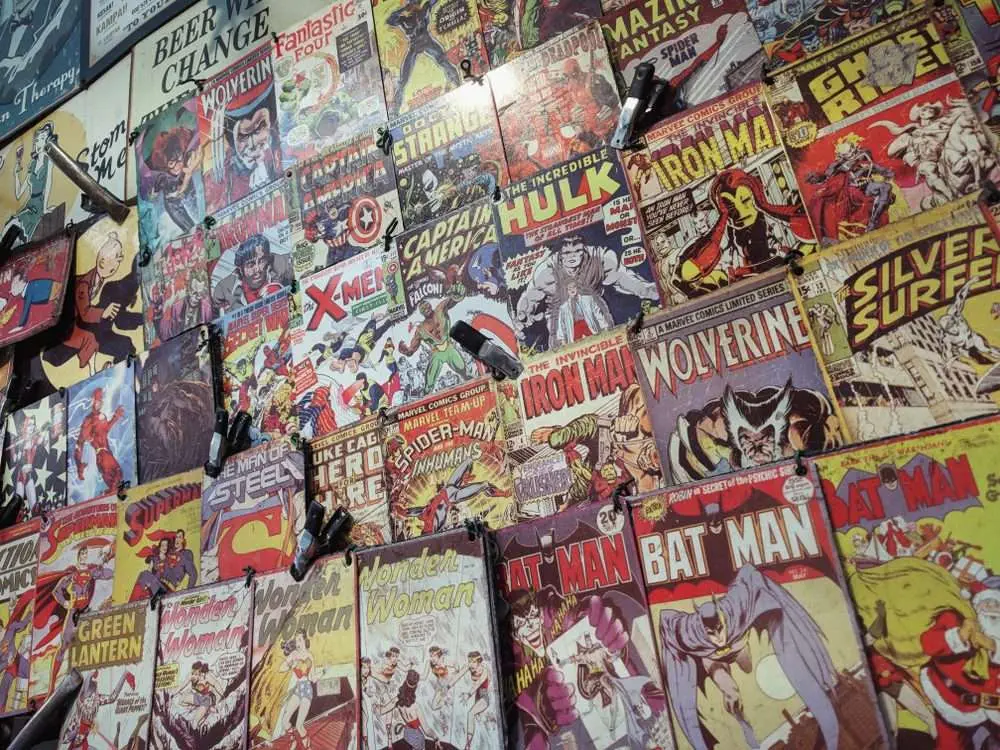 10. Cyber City Comix
Address: 1025 Steeles Ave W, North York, ON M2R 2S9 
Because of the store's popularity, get there early and get assistance if necessary.
For your enjoyment and spending your money where the fun is constantly current, the store updates the shelves, going from 70 to 19 new titles.
This North York business is open seven days a week and is packed with comics, miniatures, action figures, toys, games, and other products.
They offer a wide assortment of recent and older issues of your favorite Marvel, DC, Titan, Archie, and other comic book series.
The staff is friendly and accommodating, and they offer great suggestions. The shop is currently having a summer SALE with 50% off back issues, 40% off manga, 40% off toys, and 25% off supplies and cards.
Before the summer ends, visit their website to find even more discounts.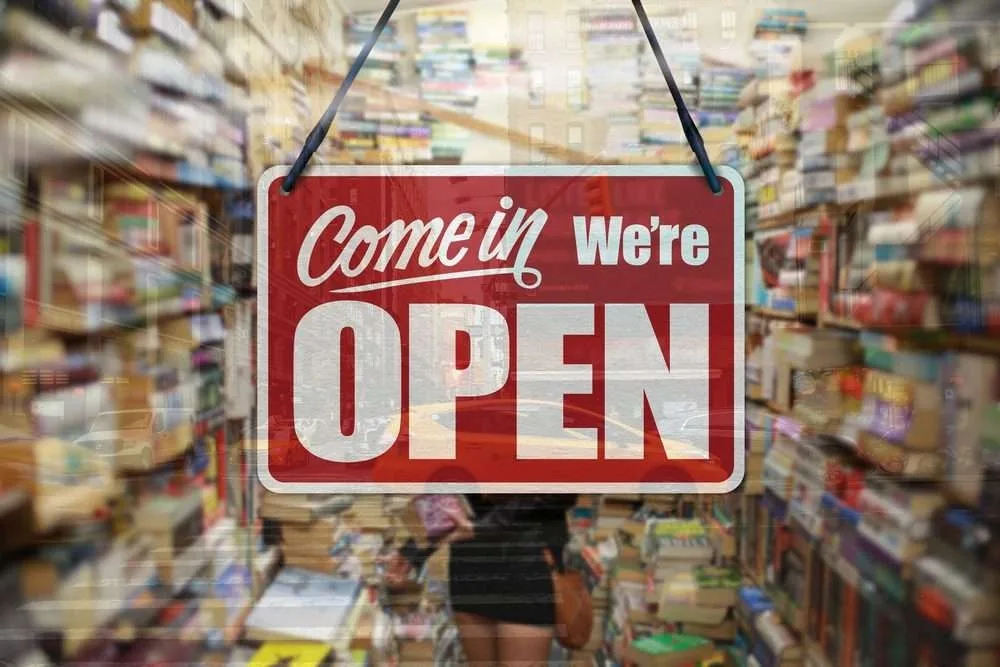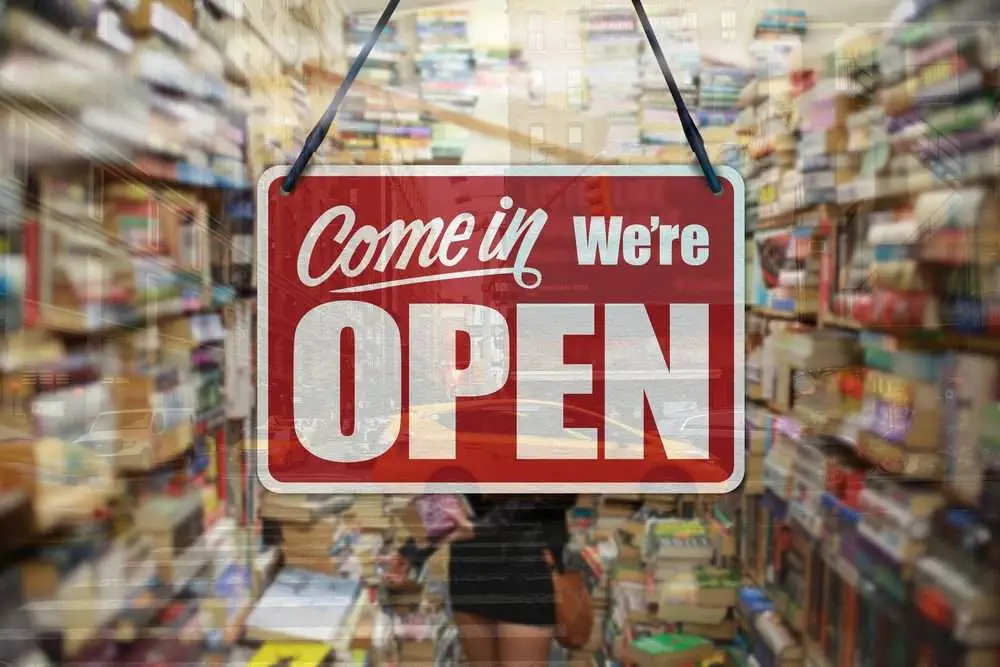 Closing Thoughts
All the comic book stores in Toronto are like mines of gold, and you need to dig into the right place. 
There is an abundance of vintage or classic comics and new-age editions. Most of the stores these days deal on buying comics & rare collectibles from customers too. So you can either buy stuff or else yours too.
There are over 15-20 comic shop in Toronto; however, we have just narrowed down the six best that would undoubtedly be best to buy comics and satisfy every comic fan's taste. 
Whether you're a Marvel supporter or DC, many stores in Toronto cater to your geeky needs. After all, Toronto is known as a city with a great comic history.
So, What are you waiting for? Get your way to these stores today.
Research shows people who are into comic tales and looking for a fun place to hang out and enjoy mysteries. This is why we have a guide to the escape room games in Toronto; you might like to check it out.
As an Amazon Associate, Icy Canada earns from qualifying purchases.
[amazon_auto_links id="81298"]
The Icy Canada team strives to create content that matters. It's why our content is written by travel writers, authority experts, well-known authors, and niche experts. Our content is also periodically reviewed by expert authors for accuracy and trustworthiness.
As an Amazon Associate, Icy Canada earns from qualifying purchases. [amazon_auto_links id="81298"]