There are many amazing things in the world. Nature has its way of supporting and nurturing all life on earth. One of these natural treasures is a hot spring.
Vancouver is a stunning place known for its incredible scenic scenery. Most of the top hot springs are found in areas with a lot of hilly terrain and several pools with geothermally heated water.
Being in the tranquility of nature while feeling warm water on your body is a fantastic sensation. The world is home to many hot springs. One of the greatest places to visit is a hot spring in Vancouver. The Vancouver hot springs have many things to offer.
The top 13 hot springs in Vancouver, from accessible resorts to far-flung locations, are listed below in the article. But first, let's learn about the hot springs themselves.
1. A Hot Spring: What Is It?
A "hot spring" is a natural water body from hot groundwater. The heat from the Earth's mantle heats hot springs. Deep magma deposits within volcanic regions or fault movement inside the crust cause heat to be created, which then heats the groundwater. This results in the formation of steam and hot water.
Even though the ground is covered with ice and snow throughout the winter, the temperature of hot spring water doesn't drop much. Depending on their temperature, hot springs have been used by humans for a variety of purposes, from health to leisure.
2. Hot Springs in Vancouver
Vancouver is a wonderful place with lots of excellent hot springs. Vancouver offers a lot, from resort hot springs to uncharted natural ones. Here is a list of the top Vancouver hot springs.
2.1. Hot Springs Cove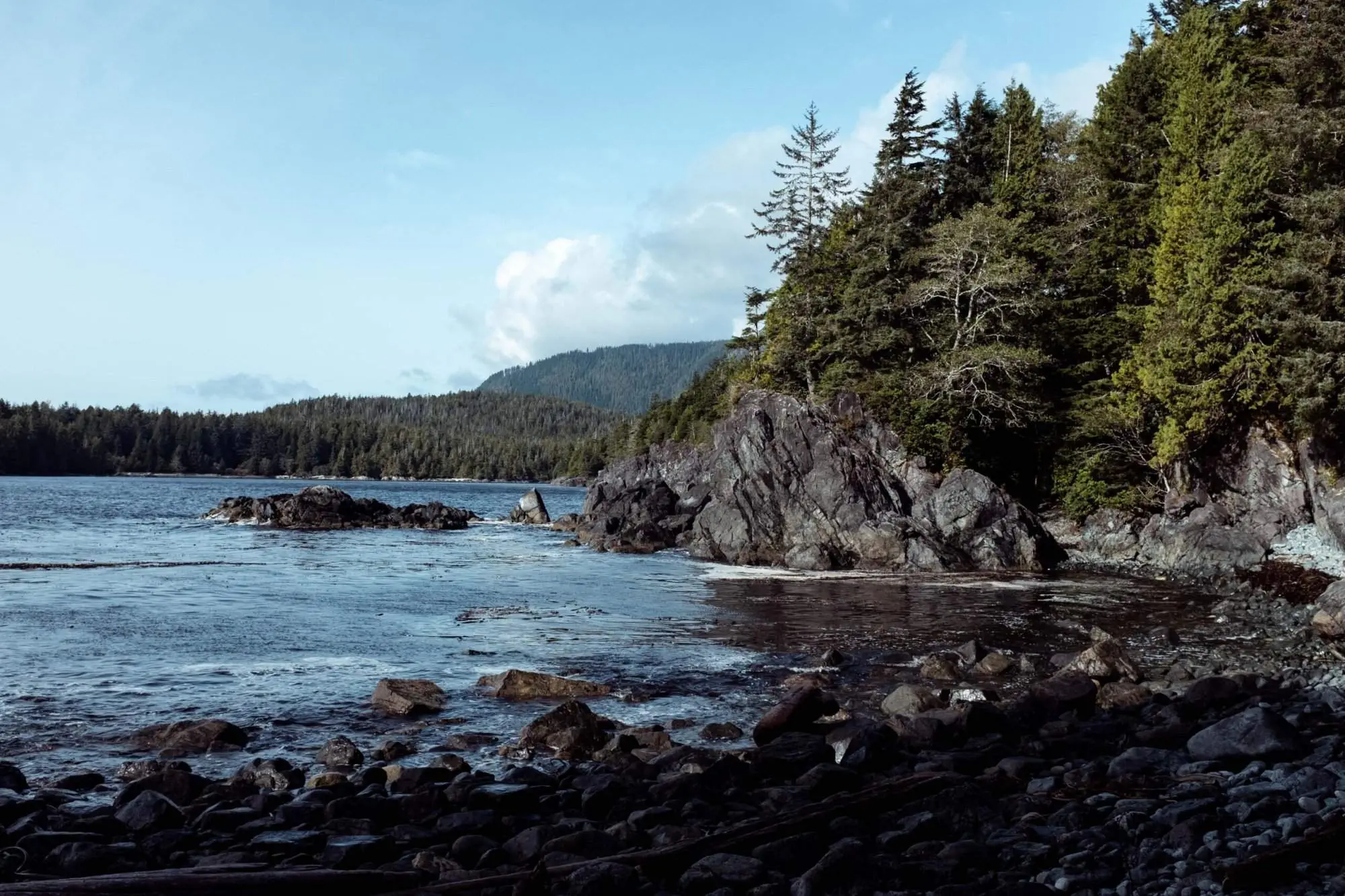 One of the best Vancouver hot springs is said to be in Hot Springs Cove. Hot Springs Cove, situated in the center of Maquinna Marine Provincial Park and facing the ocean, is only reachable by boat or flying. Since these pools have been preserved in their original condition, visiting this hot spring is a unique experience.
As the Pacific Ocean surf approaches, it cools the boiling spring water as it comes out from deep inside the ground and falls down a short cliff into several naturally occurring layered rock pools. The sulfur flavor and aroma are hardly detectable in the hot, clear water of the hot spring.
2.2. Ahousat Hot Springs
On the southern side of Flores Island, Gibson Marine Provincial Park, Tofino, there is a cooler spring called Ahousat Hot Springs. Ahousat Hot Springs is a warm natural hot spring that rises to the surface into a contained environment. This hot spring is considered one of the Vancouver hot springs with health benefits.
The spring water has a little sulfur odor but is transparent and almost tasteless.
2.3. Harrison Hot Springs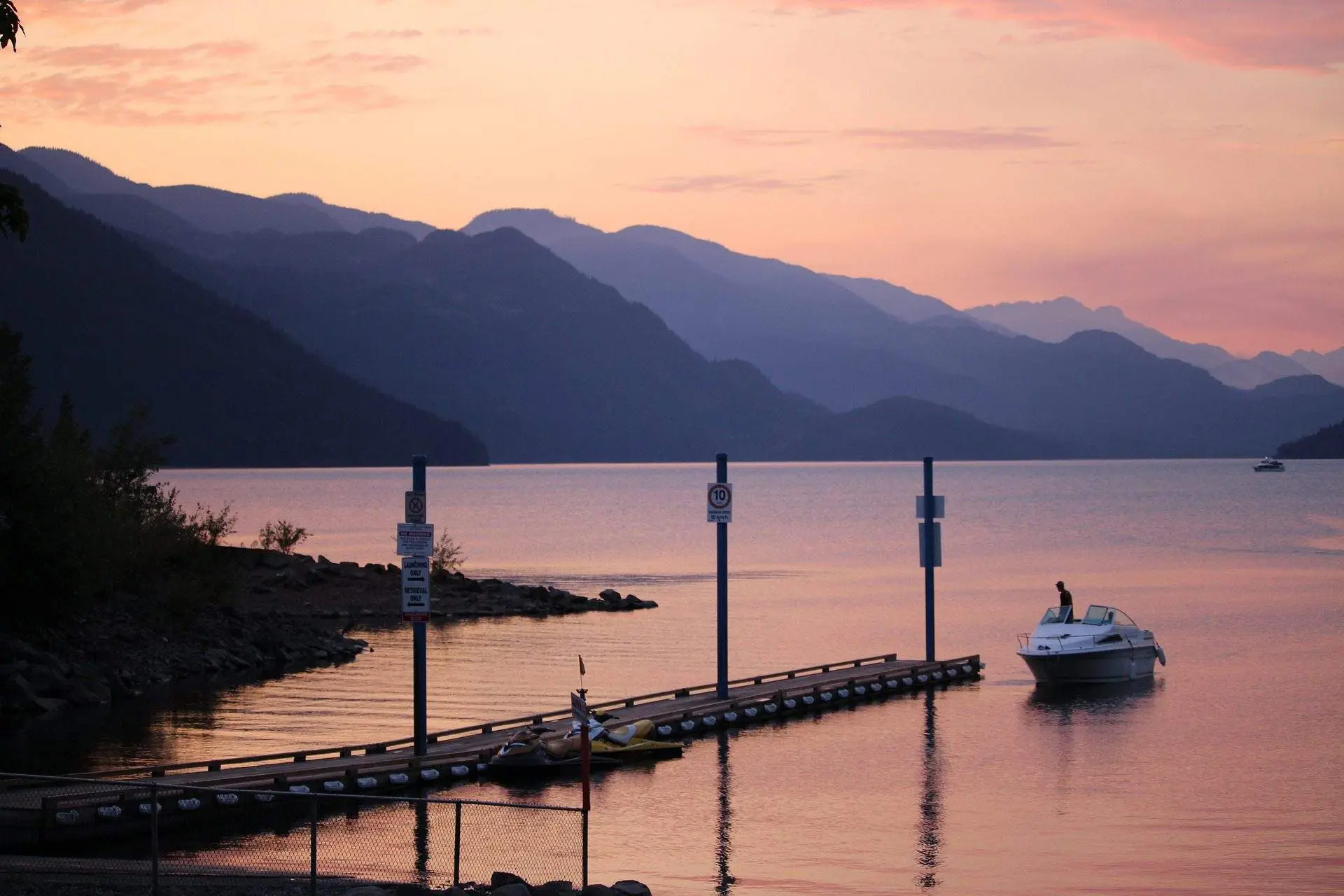 Though located near Vancouver, Harrison Hot Springs is one of the most popular Vancouver hot springs and is considered a "healing destination." It blends quite well with the nearby woodland area. It is situated right next to the lake that bears its name. This is a terrific location for those who want to enjoy hot springs while simultaneously getting treated.
2.4. Nakusp Hot Springs
Nakusp Hot Springs is situated in the Selkirk Mountains. It is a well-known year-round hot spring with two pools of varying temperatures—one scorching hot and one warm. One of the favorite Vancouver hot springs, the Nakusp Hot Springs, is tucked away among the enormous, powerful mountains and lush greenery.
Nakusp Hot Springs' crystal-clear pools, which are refilled every 30 minutes to 2 hours, are fed by adjacent mineral springs.
2.5. Ainsworth Hot Springs
The Ainsworth Hot Springs is located in the Kootenay Mountains. It is one of the popular Vancouver hot springs with a 150-foot-long horseshoe-shaped cavern with three sizable, odorless pools and a cool drop fed by a stream. This horseshoe cave, a standout feature of the natural hot springs, provides an adrenaline-pumping experience.
2.6. Canyon Hot Springs
Canyon Hot Springs, located in the Selkirk Mountains, is one of the famous Vancouver hot springs and has a total of two hot pools with suitable temperatures. This temperature allows the bathers to immediately ease bodily ailments by jumping into the pool. Your trip to the hot springs will undoubtedly be thrilling.
2.7. Radium Hot Springs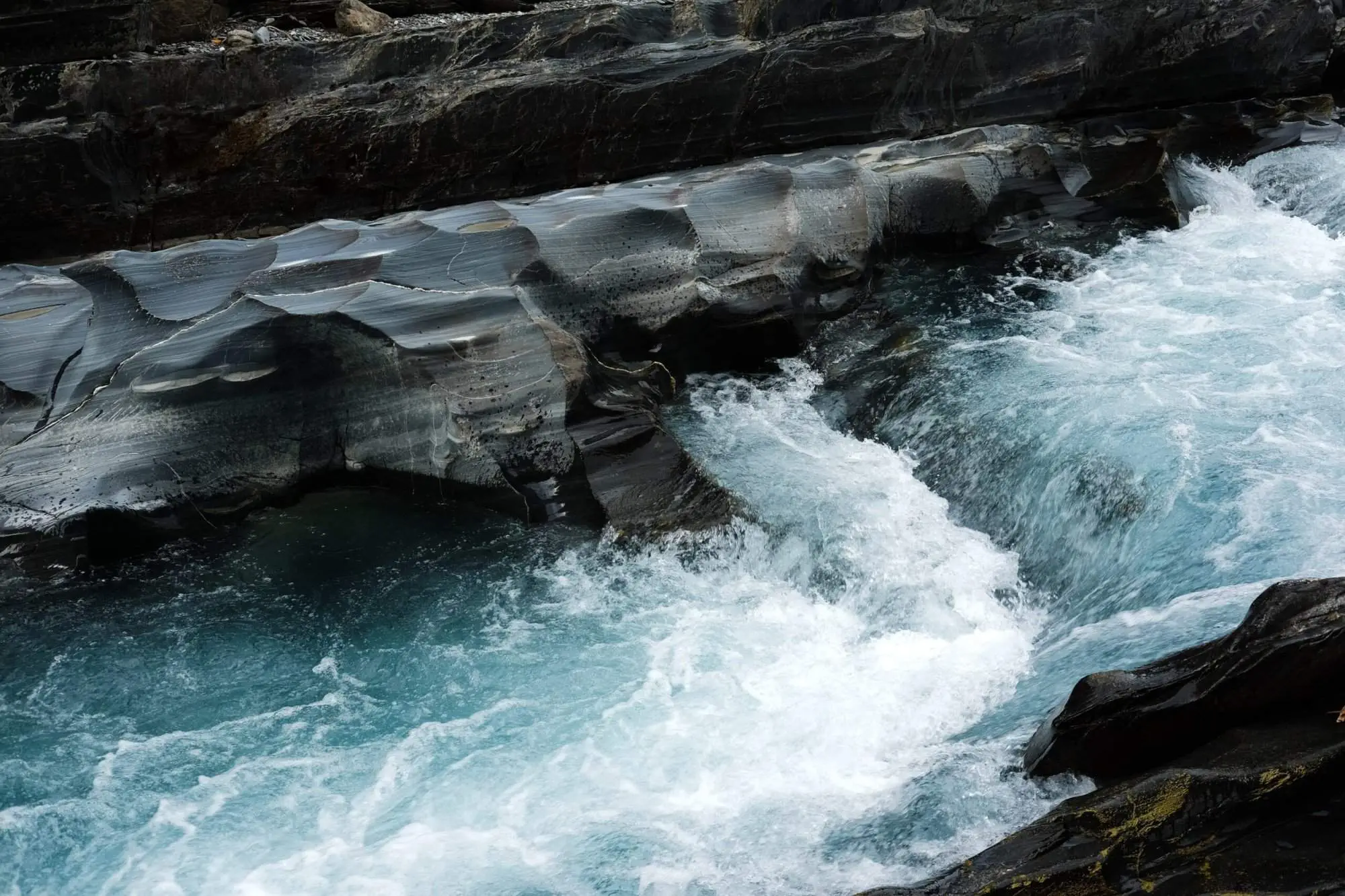 Radium Hot Springs is one of the best-known Vancouver hot springs and a popular tourist destination. The pools provide something for everyone and are surrounded by the crimson cliffs of Sinclair Canyon. Both pools are at a pleasant temperature, although the bigger pool is warmer than the smaller pool with the diving board.
2.8. Sloquet Hot Springs
Just a short distance from Tsek is the stunning Sloquet natural hot springs. This hot spring has long been a popular gathering place. It's a stunning location, with a campsite on a nearby hill with outhouses.
The hot springs cascade down over a hot waterfall into a small pool. The water trickles down from there. You will need to descend a short, steep walk to the Sloquet River's banks to reach the springs.
2.9. Liard River Hot Springs
The Liard River Hot Springs Provincial Park is in Northern BC. The park is home to the Alpha Pool, which offers great-temperature spring-fed water for enjoyment. Right in the center of a beautiful (green forest that resembles a rainforest), the enormous pool is located, just like most Vancouver hot springs.
In addition to hot springs, the park offers a variety of enjoyable activities, such as camping, hiking, birdwatching, and biking.
The hot springs are accessible all year, with a small cost to enter the park in the summer (free between October and April).
2.10. Halcyon Hot Springs

Halcyon Hot Springs is one of the Vancouver hot springs that is a spa and resort and draws throngs of visitors all year round. It is a hidden treasure just a few kilometers from Vancouver. Breathtaking mountain peaks, a wealth of fauna, clear lakes, rivers, and streams encircle Halcyon Hot Springs. There are four separate thermal pools with varying temperatures at the resort.
The hot spring water is referred to as "old healing waters." The therapeutic hot mineral waters of Halcyon Spring have a special blend of sodium, lithium, magnesium, calcium, and strontium that help ease the symptoms of osteoporosis and arthritis.
2.11. Fairmont Hot Springs
Canada's largest hot spring is situated in Fairmont Hot Springs.
This spring has a variety of on-site pool-style hot springs, including a diving pool, a swimming pool, and a soaking pool, all at a nice temperature. The water from the hot springs is crystal clear, natural, and odorless, enriched with minerals that run through each pool.
It's a terrific location to unwind and get rid of stress.
2.12. Keyhole Hot Springs
About 100 kilometers away from Whistler lies Keyhole Hot Springs. There are four pools in the hot springs, with different temperatures ranging from mild to very hot. The cold Lillooet River flows just beyond the pools.
Seasonal color variations aside, it is often gorgeous, rich, and turquoise. The soft turquoise became an Emerald green as it swirled all around you when the sunshine enters the deep valley.
2.13. Lussier Hot Springs
The Lussier hot springs are natural hot springs located inside Whiteswan Lake Provincial Park. The pools are formed of rock with gravel bottoms. As it moves through the remaining ponds and approaches the Lussier River, the water becomes cooler, making it the perfect temperature for swimmers.
3. Measures to Take When Taking a Hot Springs Bath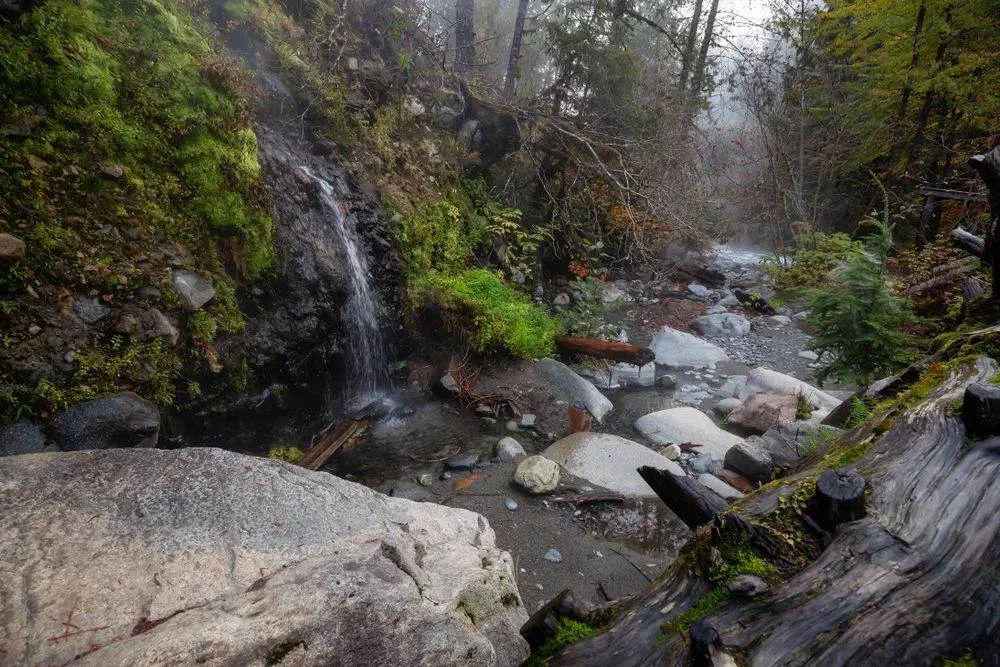 As fun as hot springs are, their amazing health benefits and captivating experience can also be very dangerous. The following advice can help you have a pleasant time in a hot spring.
3.1. Cleanse Your Body
Before getting in the tub, properly wash your body. This will ensure that you and others keep the hot springs clean and prepare you for the hot water.
3.2. Obtain Medical Approval
Patients with chronic illnesses such as heart disease, lung disease, hypertension, diabetes, and other circulatory problems must adhere to their doctor's orders before visiting a hot spring, as it can harm their health.
3.3. Avoid Entering with Wounds
No one with an injury or infectious ailment should use the bath as the source of hot water because infections and disease-causing organisms may develop in unattended hot springs. This can cause the injuries and wounds to be contaminated.
3.4. Avoid Swimming
Avoid swimming in hot springs and sticking your head under the water's surface. Since many species can withstand high temperatures, they could be in the hot springs. These harmful microorganisms can enter your body's nasal cavity during swimming or diving.
3.5. Who Is Permitted Entry
Children, older adults, pregnant women, and others with limited mobility should not enter the bath alone. It is because the body's temperature can rise in hot water.
3.6. Stop and Rest
It is advised to pause and then take a bath after a long journey, extreme exhaustion, or strenuous activity.
3.7. Avoid Drinking
It is not advised to get in the bath after being intoxicated.
3.8. No Pets
Bringing an animal to a hot spring is not a great idea. Make sure that you bring no animals into the bath with you.
3.9. Avoid Going Overboard
A single bathing session shouldn't last more than 15 minutes, and the entire bathing duration shouldn't exceed an hour. Please get out of the bath and let the service personnel know if there is any pain following a bath.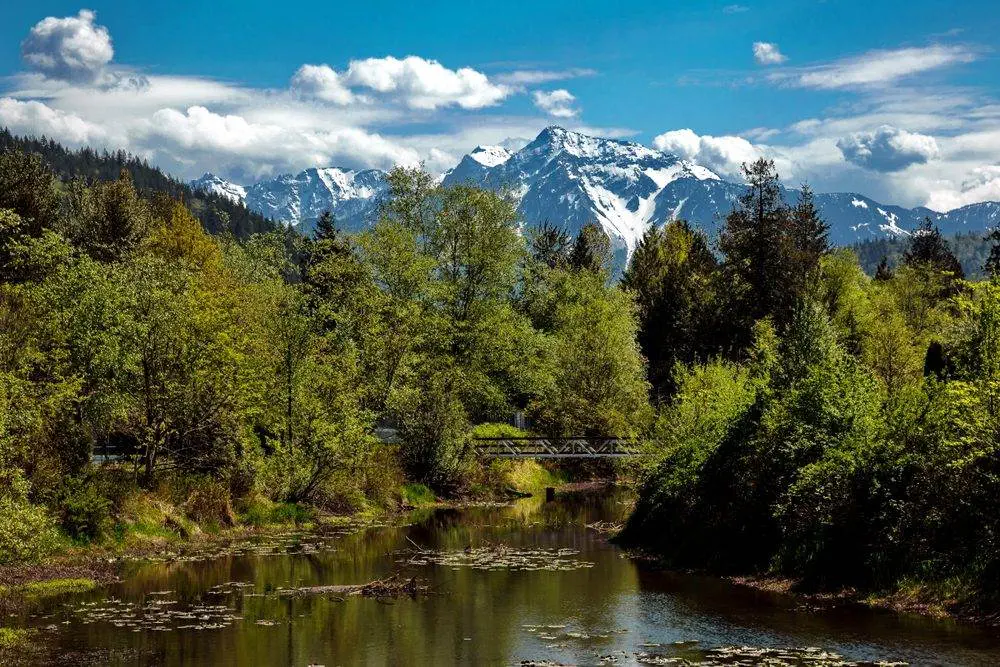 4. Common Questions Regarding Vancouver Hot Springs
1. Is it worthwhile to visit Vancouver's hot springs?
Vancouver and its nearby places offer several hot springs that are worth seeing. The Vancouver hot springs are worth visiting because of their spectacular location, a wide range of amenities, and excellent service. The experience is exceptional, unlike any other.
2. How many hot springs can you find in Vancouver?
In Vancouver and the surrounding area, there are several hot springs. You can find the majority of them in British Columbia.
3. Which Vancouver hot spring is the biggest?
The largest hot springs in Vancouver are the ones at the Fairmont Hot Spring Resort. The Fairmont Hot Springs are mineral-rich and can hold up to 1.5 billion gallons. It is dispersed across a massive region supported by the three spring sources.
4. Which Vancouver hot springs are the most well-liked?
The most famous hot springs in Vancouver are the Harrison Hot Springs. This hot spring is regarded as a "healing destination" and allows visitors to experience the neighbouring wooded environment at their leisure.
5. What should one remember before visiting a hot spring?
Avoid going to the hot spring if you have a fever or an injury. Abide by and respect the hot spring owner's guidelines.
If visiting the new hot springs, which are typically situated in the countryside, far away, or deep within a forest, you can encounter dangerous creatures. So be cautious and familiarize yourself with the safety advice before visiting.
6. What is the cost of visiting a hot spring?
The cost is determined by the hot spring you plan to visit. You may check the website to see the price. In addition to this, several Vancouver hot springs are free to visit.
Conclusion
Natural hot springs are among the many fascinating things found in nature. There are several man-made hot pools as well, allowing everyone to take advantage of the wonderful sensation of a hot spring. The hot spring experience guarantees no missing elements, and visitors feel refreshed and relaxed.
Everything a person needs to enjoy the hot springs is available at the Vancouver hot springs. They provide stunning and enthralling vistas while the visitors release all their tension. They can also use the services offered by the many spas and resorts that house the hot springs. This is an experience that is nothing short of unforgettable.