If you were busy the night before or had an exhausting time lately, you need time to put off everything else to calm down. However, you can't put off a starving stomach. At those times, brunch sounds lovely. Having some likable eatery with fancy refreshments is that hush in the chaos.
A brunch is an experience of some delightful cuisine to enjoy in a soothing environment. It's a Montreal novelty to have some time on your end and relish such delicacies in a relaxed atmosphere. So, it's a pleasure to the soul and tummy altogether.
Montreal has stunning places and mouth-watering dishes for you. Do you want some seafood choice? Or maybe some meaty delight? How about some interesting cuisine to try? Or perhaps the usual classics? Whatever you prefer, Montreal has it all.
All restaurants and cafes are lined up weekly and on weekends with different specialties for you to choose from. Check out all the 17 options below to relish your appetite with gusto by house specialty of some best brunch Montreal restaurants bring out!
1. Restaurant L' Avenue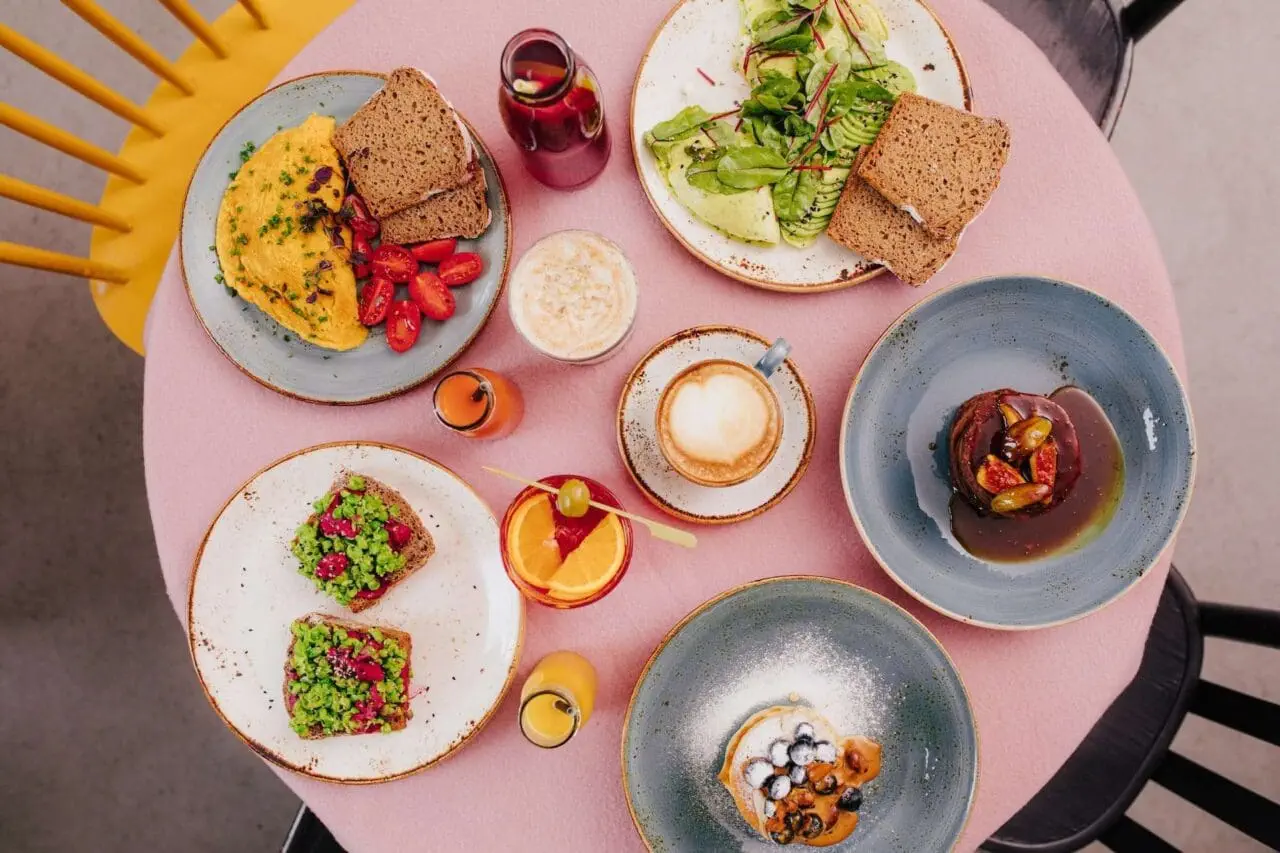 If you think about brunch and breakfast, L' Avenue tops Montreal's list of best brunch. The interior of that place gives off a rock & roll vibe with a hip-hop style. You can sense it, thanks to the graffitied wall in the area.
Even a motorcycle has been placed dangling from the ceiling, along with trippy glow-in-the-dark lighting on the way to the restrooms. It is fascinating that the whole place has maple syrup canisters and suspended bicycles as decor.
The place is so famous that you may get a chance to enjoy it only if you are willing to enjoy the hour-long wait at any of the three restaurants. You will love this place's lovely atmosphere and quirky decor. The staff is quite friendly. All attributes aside, the area is famously known for its food.
The star dish served by L'Avenue is just an exquisite combination between soft and creamy poached eggs and hollandaise sauce.
They offer massive portion sizes that mostly lead to leftovers if judged wrong. L'Avenue even smokes its meat and supply with unique dishes of interesting names. You can also enjoy the genius flavor of pancakes and cheddar cheese in more than generous portions.
Have a visit with an amazing brunch experience at L'Avenue for the best brunch Montreal city offers, with enjoyable food and a retro hippy vibe.
2. Le Passé Composé
Poached egg lovers must visit Le Passé Composé. It's a cult-following place that will make you keep revisiting this place. Do you want foie gras poached eggs? Prosciutto chips? Croissant sandwich? Or maybe Panko french toast? You can find any of these delicious dishes at this convenient village location.
You will get a brunch menu of breakfast sandwiches, poached eggs, egg benedict, and many more. Try a variety of poached eggs available like Estival vegetarian poached egg; Spring Marrow poached egg, Maritime poached egg, Vindaloo poached egg, and on and on.
You can enjoy a platter of delicious food and brunch staples with yummy Sangria and cocktails on the side. Must visit for the large quantity of delightful brunch put together with high-quality ingredients as the best brunch in Montreal.
3. Olive et Gourmando
An old Montreal brunch establishment, fulfilling the incalculable breakfast and lunch demand throughout the week. Its pastry counter and delicious breakfast sandwich have earned a well-defined reputation as some of the best brunch in Montreal.
The cafe, restaurant, and bakery features make it a classic restaurant choice for foodies. If you are a foodie, this place is packed with artistic sweets & bread with salads and panini.
All week long and the weekend brunch menu especially includes a homemade ricotta plate, granola bowl, and a lot more. Their house specialty consists of an item called 'Beauty's Special,' a concoction of cream cheese, smoked salmon, tomato, onions, and bagel.
You are offered croissants and flaky pastries filled with delicious flavors that make you feel like you are sitting in the heart of Europe. At first glance, Dyan Solomon's offerings might be in the middle of the road, but everything they have is tasty enough to keep you drooling.
Make sure not to turn down baked goodies just for post-brunch snacks at this best brunch Montreal city provides.
4. Foiegwa
Foiegwa is a delight to the eyes for its retro décor. It's an old disused place revamped into a cheap diner with an elegant touch. It's a must-try place at least once in your life.
This place is at Notre Dame and offers hangover brunch from Friday through Sunday. The site has a refined look with a crystal-old touch.
The brunch menu is a bit pricey but worth every penny of it. You will be served with all your favorite breakfast items like truffles, milkshakes, egg benedict, and chia bowls.
You will have the best truffle pasta in the world at this place. It is cooked to al dente with black truffle sauce and butter, bringing mind-blowing sensations to your mouth. The site has stellar brunch items, amazing customer service, and a lively ambiance.
Enjoy Foiegwa, one of the best places for the best brunch. Montreal has this retro place as a self-proclaimed 'French bistro' of American essence. Here you can add foie gras to any delicious plate and have it to your delight.
5. Le Cartet Resto Boutique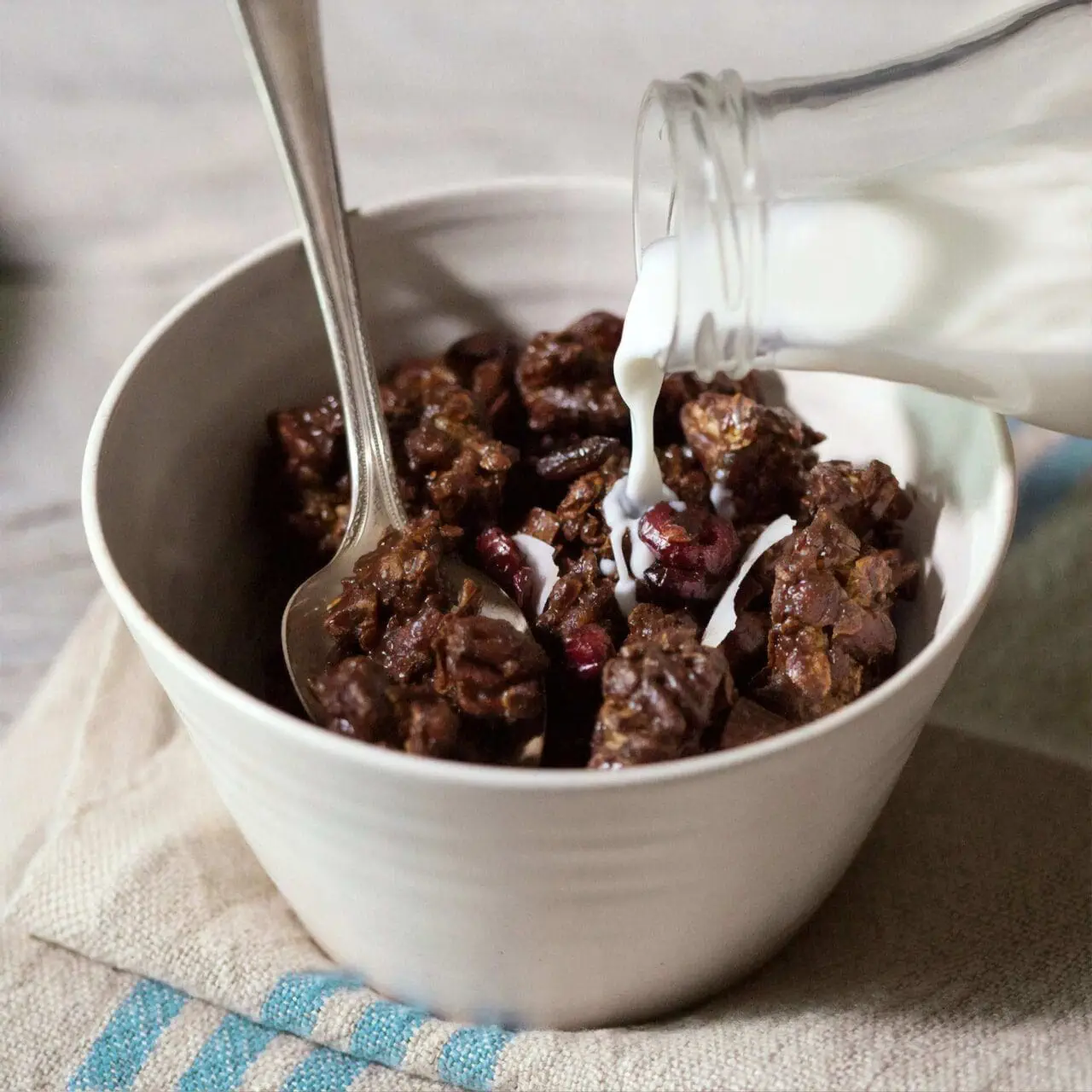 A part food stall and part restaurant in Old Montreal is a retro boutique displaying mouth-watering brunch ideas for all types of foodies. If you have a unique taste bud, try this place of brunch options intended to blow you.
The place gives aesthetic vibes with an elegant dining room, exquisite food, and a spacious mixed layer. A place definitely for aesthetic lovers as well. Carrying a New York feel, the site offers all-day breakfast all week long, especially extra nice on weekend brunch.
You can have a breakfast platter consisting of Sante, country-style toasts, poached eggs on green peppers, homemade granola, goat cheese pesto, cheddar, yogurt, blueberries, and fruit salad. All tasting is simply phenomenal and upbeat.
This fine food store also has a fantastic collection of chocolates, jam, and other sweets right at the gourmet corner. You must try their Toscan, a crowd-pleasing brunch made with eggs benedict served with English breakfast muffins, spinach coated, roasted potatoes, ham, and Mornay sauce with salted herbs as a side dish.
Try this retro boutique, one of Montreal's brunch restaurants with specialties such as Sante, Toscana, Decadent, Nordique, and many more, as the best brunches Montreal offers.
6. Régine Café
Want a place with a twist to your brunch menu? Get right away to the Régine Café. This Rococo-style place, with its bright and attractive decoration of lively ambiance, is all the reason for its popularity. A downright favorite spot for all of the locals.
One of the best things about this place is having lots of choices for brunch. If you are a particular food style eater interested in trying different things, Régine Café is your place. You are recommended to try the Gaufre this place offers.
Its spicy, savory, and herbal taste blend is super decadent. It comes with waffles, tomatoes, cream, chives, and trout gravlax savored with Jagermeister.
Their specialty includes Gros Jambon, Dore, grilled cheese, and many more. All of this is served to you in the reminiscent surrounding of British English breakfast with impeccable service and even liquid chocolate.
Look out for the long wait if you visit the place for the best brunches in Montreal to eat in your comfort.
7. Fabergé Restaurant
A mile-end hip spot to go for all nourishing hangover cures is the ground-running factor about this restaurant. Its airy interior and open sunny ambiance appeal to the famished brunches that it notches up to 11 in all the crowd.
It is perfect if you are craving a vegan breakfast sandwich, nonveg, e.g., ham croissant sandwich or eggs benedict, or international breakfast delicious dishes and many more crazy anomalies. Those anomalies include a Japanese-style pancake dish with bacon, mayo, egg, Otafuku's Okonomi sauce, and breakfast poutine.
You can also have smoked salmon, fried chicken sandwich, eggs benedict, french toast, and much more. Enjoy all these delicacies at your brunch time as one of the best brunches Montreal restaurants offer.
8. Caribou Gourmand
From all the brunches in Montreal, Caribou Gourmand offers a delicious serving of seasonal fruit and products from Quebec. This brunch spot gives you a warm and friendly ambiance. You can enjoy yourself at this relaxing place if you don't have time early morning or later at night.
You can start it off with something simple like a Double Benedicts with salmon can be a great choice. Want to try something rich in flavor? Go for Caribou Breakfast Plate, which can be highly satisfying.
You can enjoy this place's Canadian flavors as its essence is filled with them. Try some refreshing drinks like Sugar Shack Mimosa to wash it down. Maybe you can try some sweet dessert instead, like Red Velvet Pancakes.
Caribou shares Canadian cuisine in a woodsy setting. Try avocado toast rich in tang and seasoning as Montreal's best brunch.
9. Brasserie 701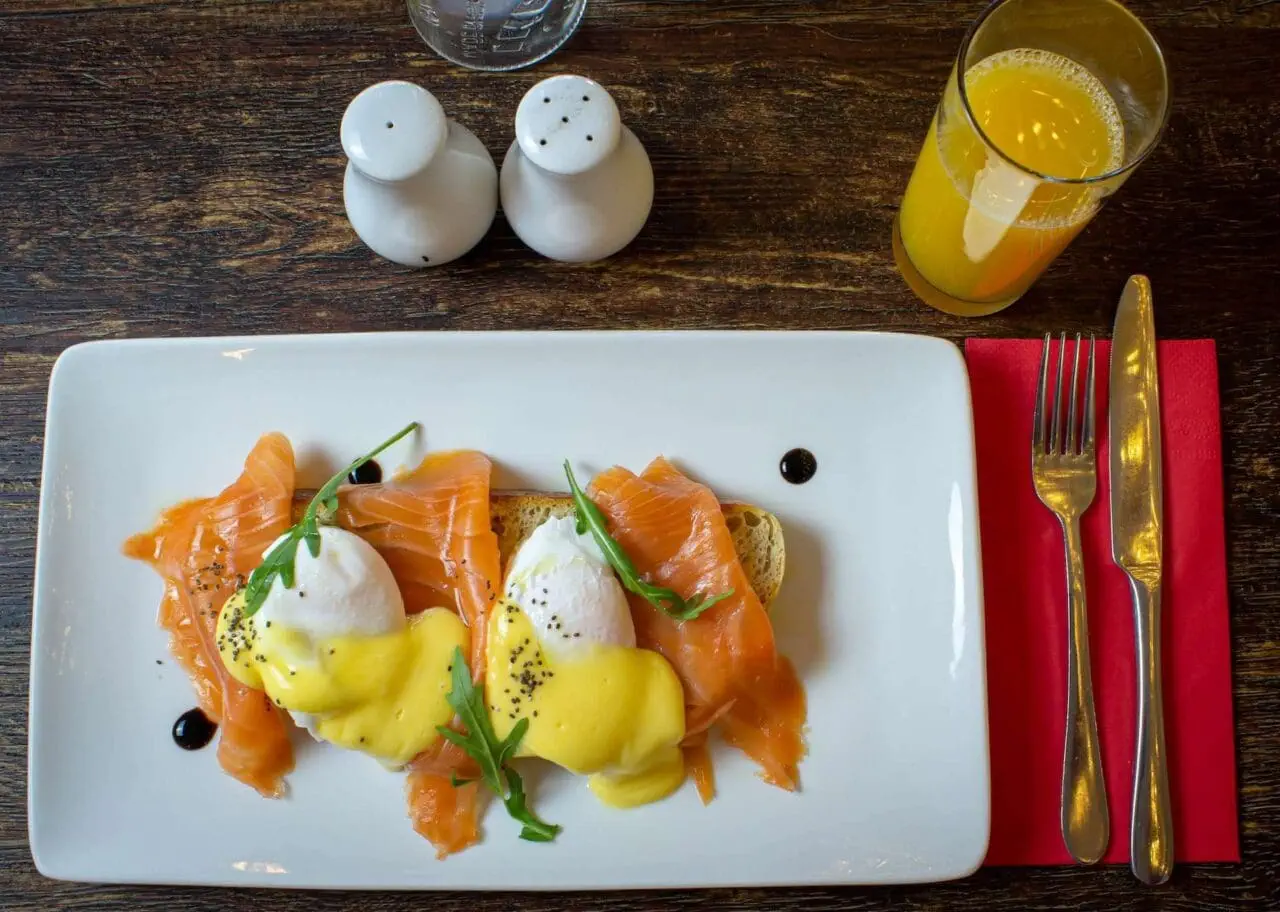 In the heart of Old Montreal, this brunch restaurant, inspired by the French brasseries, is a classic chic lace in the belonging of the renowned international Hotel Place d'Armes. Brasserie 701 offers contemporary cuisine with style and drinks to savor your taste buds.
From the first glimpse, you will be charmed by the spacious dining rooms and enchanting ambiance. The classic breakfast tacos and Smoked Salmon Eggs Benedicts can be enjoyed with enriched flavor and a mouth-watering mixture of sweet and tangy fruits.
Brasserie 710's trademark dish, '701 Burger,' is spiced with a meaty bite, a meal you must enjoy on a hungry stomach. Every bite of this Burger is full of beef cheese, pickles, sauteed mushrooms, and lip-smacking maple syrup mayonnaise.
Come over and savor Chicken & Waffle, Buttercross paint, or a cocktail at the place where you can find the best brunch Montreal offers.
10. Le Vieux Velo
A place you once visit will keep bringing you back even on your busy days. Le Vieux Velo is the place to savor some finger-licking food at a good price. A vintage restaurant with a simple interior that serves comfort food you will keep remembering.
The menu star is B.A.B which comes with an interesting choice of brie, avocado, and bacon. You will be stunned by the variety of egg benedict offered by them. You are recommended to have B.A.B. with a popular roaster from Toronto, Pilot Coffee.
Each of the offered options of egg benedict you try is no less than the other. Their signature usually includes The Atlantic, The Classic, and The Florentine. They have recently opened vegan options which are a delight to the eyes as well as your appetite.
Make sure to have some time to leisure with these delicious twisty dishes at this place for the best brunch Montreal can give.
11. Arthurs Nosh Bar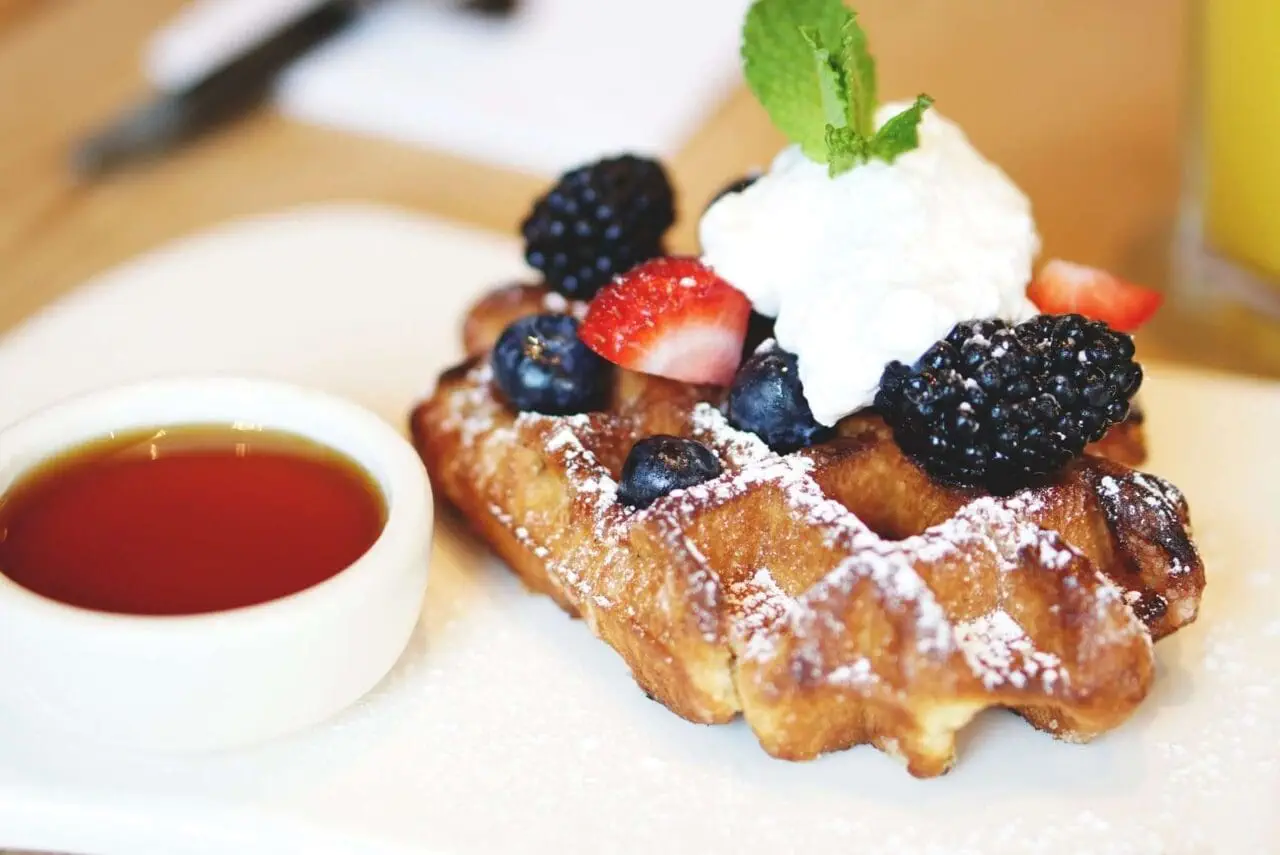 This exquisite restaurant offers the best brunch in Montreal at the heart of Saint Henri. You will experience exclusive Jewish dishes in this place's stylish setting and refreshing atmosphere. Locals prefer not to lose this best-kept secret.
They have their brunch menu in sync with the seasons. In winter, you will get heavier dishes, while in summer, you get some lighter delicacies. However, some brunch staples remain the same.
Moroccan toast highlighting challah, Moroccan-style eggplant, Israeli salad, poached eggs, and spiced chickpeas. Karolina waffles, Shakshouka, and Moroccan-style platters are masterpieces you will pleasure your buds with.
Make an excuse for the signature vanilla glazed sprinkled cookies, a slice of chocolate, or maybe cinnamon babka. Have some space reserved to quaff the treats Arthurs Nosh Bar gives for the best brunch in Montreal.
12. Café Parvis
Situated in Quartier des Spectacles, a secluded, easy-to-miss low street area, is the popular cafe never skipped by some office workers. You will be relaxed and calm within minutes in this vibrant ambiance, usually packed to the brim during the week.
If you come on the weekend, a special treat of Italian cuisine will be waiting for you. The delicious dishes are prepared, and the ingredients spice up your appetite.
Some showstopper delicacies they offer are breakfast pizza, pork rib, egg tacos, and gravlax platter. You will enjoy bacon bechamel and endive salads with mozzarella di bufala and leeks.
On weekends, they offer you Belgian waffle options and a scrambled egg plate with merguez sausage, labneh, rapini, and sourdough bread. A perfect combination of breakfast sandwiches.
Come to Café Parvis and relish the goodies for the best brunch Montreal experience.
13. Le Sparrow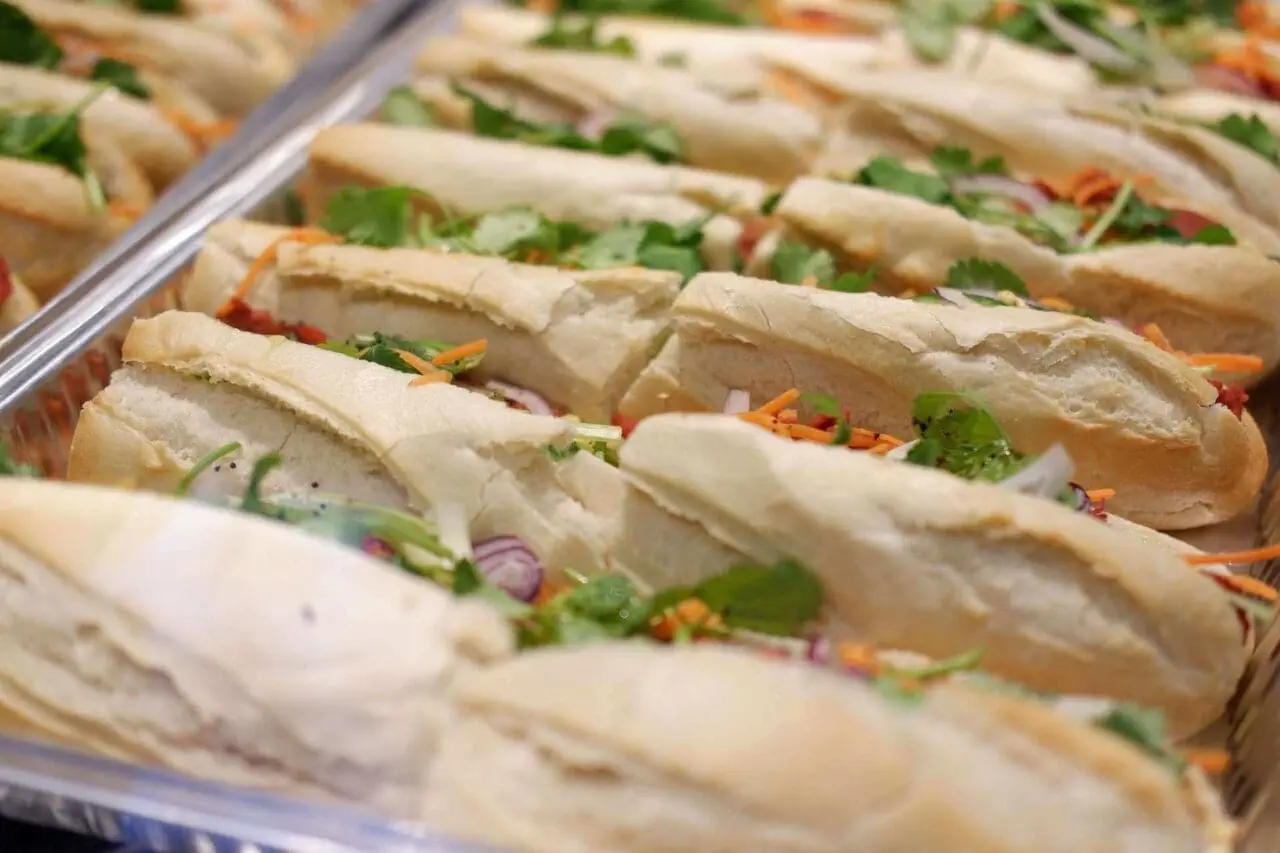 A lovely gathering ground in the Mile end, a well-established bar resto cocktail of vintage flair. A pub that sprang up in Montreal of British-inspired choices. The interior of this place is of mixed essence of old-world design patterns that insert old church pews, streamer trucks, and antique lights.
The brunch menu is simply a British affair. It includes all the flavors scooped from English colonies of exquisite taste. Turkish breakfast platter of fig jam, soft-boiled eggs, cucumbers, pita bread, mixed nut collection, tomatoes, fresh fruit, breakfast banh mi, shakshouka, and even Turkish coffee.
Many come back to have delight from the Le Sparrow's excellent weekend brunch that lays options of many flavors. The menu star is Bubble n Squeak, a delicious dish of cabbage & potato along with smoked salmon & scrambled eggs, breakfast burritos, and banana & chocolate-filled donuts.
Have a fun eating time in the lively vibe of this place for the best brunch Montreal experience.
14. Bar George
Le Mount Stephen Hotel is a cute dainty restaurant, an English-style pub with a lavish setting of a dangling chandelier and spacious seating. The fancy wood-clad venue offers some relishing English breakfast & brunch options of Scottish & British flavors.
You will be dished out many English plates on the menu, such as avocado toast topped with poached eggs and potatoes on the side. The dishes have some Quebec twist to them. Some of their signature dishes are beef tartare, chicken liver, hamburgers, and pâtés.
In the end, finish with some sprinkling cocktails as a luxury add-on you can't avoid. Try mimosa or Aperol spritz package tempting enough not to miss.
Come to Bar George and have some tasty delectables for Montreal's best brunch.
15. Junior
Junior offers classic dishes from the archipelago from Saint Henri to the Philippines, including lumpia, pork adobo, whole fish, and stir-fried vegetables in coconut curry. It's a must-try dish at Junior.
You will be offered a sunny-side-up palette on the brunch that can satisfy your cravings. However, their brunch menu is filled with exotic flavors from the Philippines. The menu has pork belly with a crunchy crust on the outside, juicy flavors on the inside, and fried chicken recipes you can't get enough of.
Lastly, enjoy some savory dessert at the end. Junior serves you with coconut waffles that are to praise to no end. Come to this brunch restaurant and enjoy some philippine tang as the best Montreal brunch setting offers.
16. Café Bloom
Jessica Bégault (cafe owner) and chef Norah Paré have brought this savvy cafe highly preferred for the best brunch in Montreal. There's much to offer all week, but the weekend brunch has a lot to grab.
You can enjoy some of the best French toast in town. Your brunch menu might include some mouth-watering appetizers. Some of the star items are vegetarian Croque Monsieur and grand slams.
Try breakfast sandwiches and potatoes at this place with more classic brunch dishes to soothe your soul. Look out for Cafe Bloom with some great smack of delicacies for your best brunch Montreal experience.
17. Dandy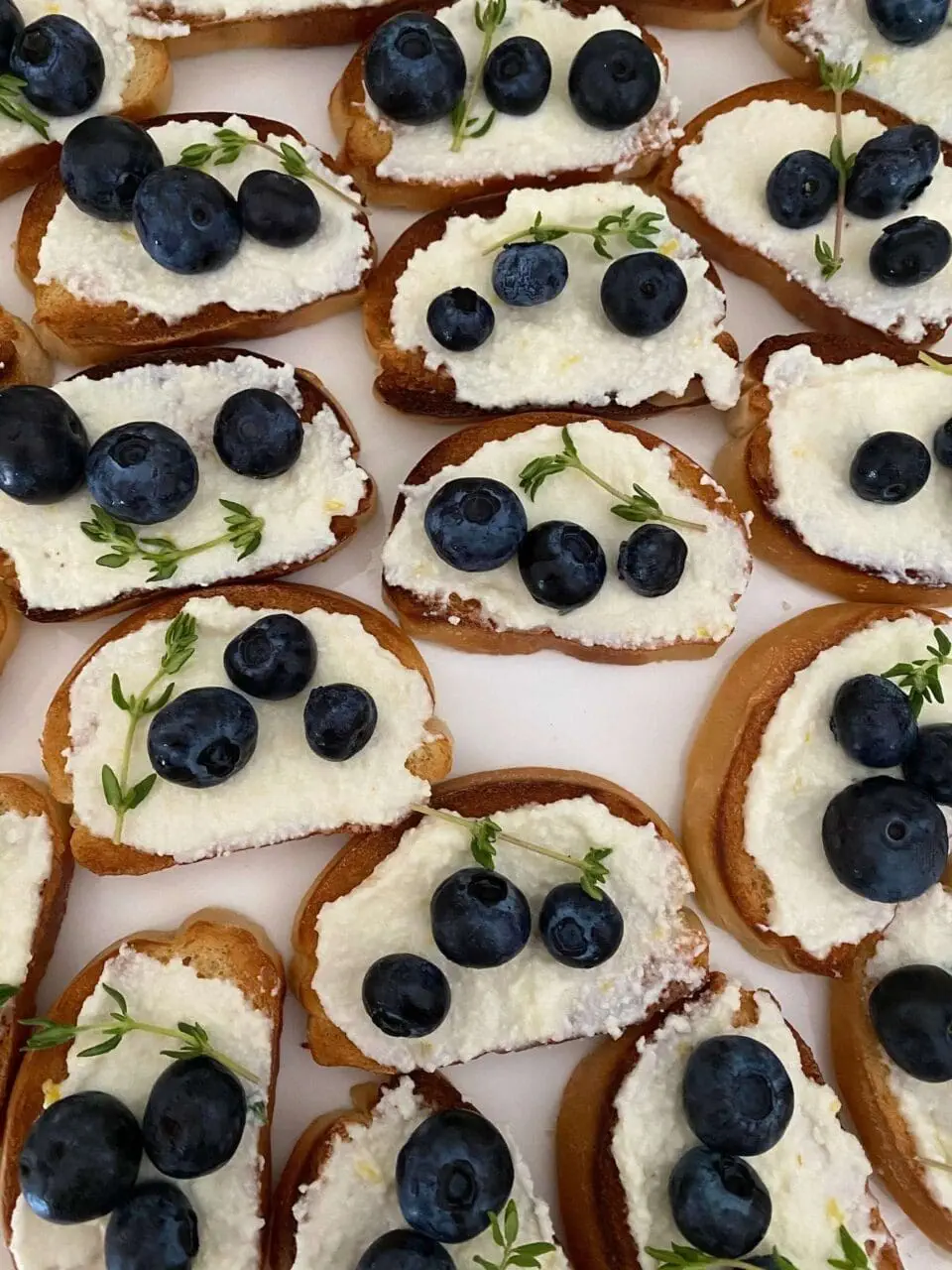 One of the hottest places in Montreal, with a sophisticated and bright ambiance of chic interiors. You can enjoy this entertaining space with a delicious platter to eat. It's a great place for Montreal brunch staples.
The trademark dishes on the menu are maple brown butter-soaked ricotta pancake, the iconic buttermilk fried chicken sandwich, endless summer breakfast, sunrise toast, and the famous 'Zandy Dandy' made of exotic flavor from Asian pear, pickled daikon, fried shallots, mixed greens, carrots, cucumbers, sesame seeds, and honey vinaigrette.
You can also try sparkling beverages of multiple choices, from coffee to cocktails and natural wines. To wash off, have some mimosa or Germain spritz at the end.
Cool your hunger with these delicacies at Dandy as the place for the best brunch Montreal has.
Closing Thoughts
If you're looking to spend some time in Montreal, it's better to stay like Montrealers. Picking on some of their habits and knowing the best brunch restaurants is essential whether you stay or fly the next day.
Brunching in your leisure time with nothing to worry about and savoring some best brunches can never be forgotten. Above mentioned points will make your way easy to enjoy some of the best places for the best brunch Montreal offers.
Add some oddity to your taste buds with these exciting places which give you the best brunch in Montreal.