Naturally, the best downtown Toronto restaurants here are where the city's most seasoned cooks congregate to make their stamp on the culinary landscape. These restaurants in downtown Toronto are some of our favourites.
We highly recommend them whether you have a passion for cuisine, are searching for a romantic date idea, are commemorating a particular event, or want to find out what's excellent in Toronto.
You have the opportunity to explore the culinary scene in Downtown Toronto restaurants, which range from high-end to simply excellent restaurants (be sure to book reservations!).
24 Downtown Toronto Restaurants are as follows
1. Momofuku
It's not just one restaurant; Momofuku is a glass cube packed with various delectable eateries. In addition to that, it is located just across the street from The Four Seasons Centre for the Performing Arts, which is also a glass cube! Noodle Bar, Momofuku's most popular dining room choice, is on the ground level.
They feature an ever-changing ramen menu, fried chicken sandwiches, steamed buns, and large format Fried Chicken dishes, thai food, and they even offer caviar as an alternative. Next, on the second level, you'll discover a Milk Bar store that sells cookies, chicken wings, coconut cream pie, cakes, truffles, and various delectable confections.
Finally, Kjin, their newest business endeavour, is located on the third level and emphasizes sourcing regionally grown meat and fruit for their dishes.
2. Drake One Fifty
Drake One Fifty is a sophisticated restaurant, one of a kind, and loaded to the brim with art. They have done this deftly so that they do not end up in a crowded neighborhood with people wearing suits, and they have done this without turning away their midday clientele.
Stop in to soak in all of the modern innovation that permeates the room, whether it's art, design, clever mixology, or, of course, the cuisine thai food for the dining room— a zesty spin on classic brasserie fare.
This approach, in which the materials are regional and seasonal, and the recipes are prepared from scratch, is as excellent and ethical as it is fashionable. Even ordering a (great) burger here will not prevent you from leaving a good impression on your date.
3.La Bettola di Terroni
The well-known Italian restaurant company Terroni in Toronto has just opened its newest venture, La Bettola. Most recipes are prepared with just three or four components for fine dining, taking their cue from the Italian "hole-in-the-wall" eateries known for serving simple, traditional fare and copious amounts of wine.
Instead, they genuinely go down to the roots of good old Southern Italian cooking, frequently allowing handmade pasta to be the show's star. Because of its understated beauty, it is the setting where members of your family from different decades may spend quality time together without feeling out of place.
4. George Restaurant
Make a reservation to enjoy imaginative and innovative small dishes crafted from local ingredients at George, where you will also get outstanding service during your meal in the dining room. Everything at George, from how a napkin is folded to how a garnish is sprinkled, is always carefully considered, has a purpose, and is carried out with the customer in mind.
They will consider your preferences and tastes and ensure that vegetarian alternatives are readily accessible. Additionally, they will ensure that you have a positive eating experience with Chinese food regardless of your desire.
You may sample a menu with five, seven, or even ten courses, each of which is paired with a different wine. How often are you willing to have your meal ultimately take you by surprise? Although George's style is not easy to achieve, it is pretty simple to appreciate.
5. Copacabana
The dining experience at the Copacabana is unparalleled to that at any other. First, the Brazilian steakhouse offers an all-you-can-eat option, which you won't find anywhere else on our list and enhance your taste buds.
However, after checking out the standard buffet – or the Galleria – for appetizers, things start to get interesting. The wait staff will come to your table with skewers of exquisite meat, and if you decide you want the roast, they will cut a piece off, particularly for you. They will not carve any flesh for you if you do not want the roast.
Be patient, however, because there will be many incredible options, including some of my favorites, like chimichurri steak and cinnamon-spiced roasted pineapple. Pace yourself.
6. Pai
PAI is among the best restaurants, and its neighborhood restaurant Sukhothai provides some of the very finest Thai cuisines in the city and brings authentic flavors from Thailand.
The atmosphere here is livelier than that of the other restaurants on our list, despite the restaurant having a more laid-back atmosphere than the others. In the end, it's the excellent grilled cheese, truffle fried rice, ground beef, steak fries, flavorful cuisine, brown butter, tom yum soup, jerk chicken, hot dog, craft beer, chef nuit, impressive wine list, xo sauce, tuna melt, extensive wine list, king crab, unique cocktails, and reasonable rates that will make you want to keep going back again after time after time.
7. Assembly Chef's Hall
Assembly is a one-of-a-kind venture into urban eating that brings together 17 of the city's most remarkable chefs and baristas to serve as an outpost for various restaurants located all over the city. Taken as a whole, they constitute a location jam-packed with food with restaurants serving delectable white tablecloths, and inventive food.
Since it is open from 7 in the morning until ten at night, you can always depend on having access to delicious cuisine and a refreshing beverage whenever the mood strikes. Among all restaurants in downtown Toronto restaurants, Check out Canada's first (mural-filled) chef-driven community market for yourself — it's sort of like a food court, but it's also so much more! Even better, there's a food and drink truck on the terrace where you can get your fix.
8. Alo
Okay, here's something to chew on: Canada's 100 Best has named Alo among the best downtown Toronto restaurants in Canada for the last two years, it has Canadian cuisine. How did they manage to achieve such a position?
The dishes on the tasting menu are meticulously and expertly prepared, resulting in a contemporary interpretation of French cuisine in which the flavors are exquisitely composed, well-balanced, and layered to create an experience akin to tasting poetry.
Most importantly, however, you will find an atmosphere that can only be created by people who have a genuine passion for what they do. This extends from the bartenders, who will work with you to create your ideal drink, to the wait staff, who has a keen eye for detail and ensures that every aspect of your experience is effortless and enjoyable.
Make sure to book your table in plenty of time. Alternatively, you could always check out the drinks and a la carte menu in the bar area.
9. 360 The Restaurant at the CN Tower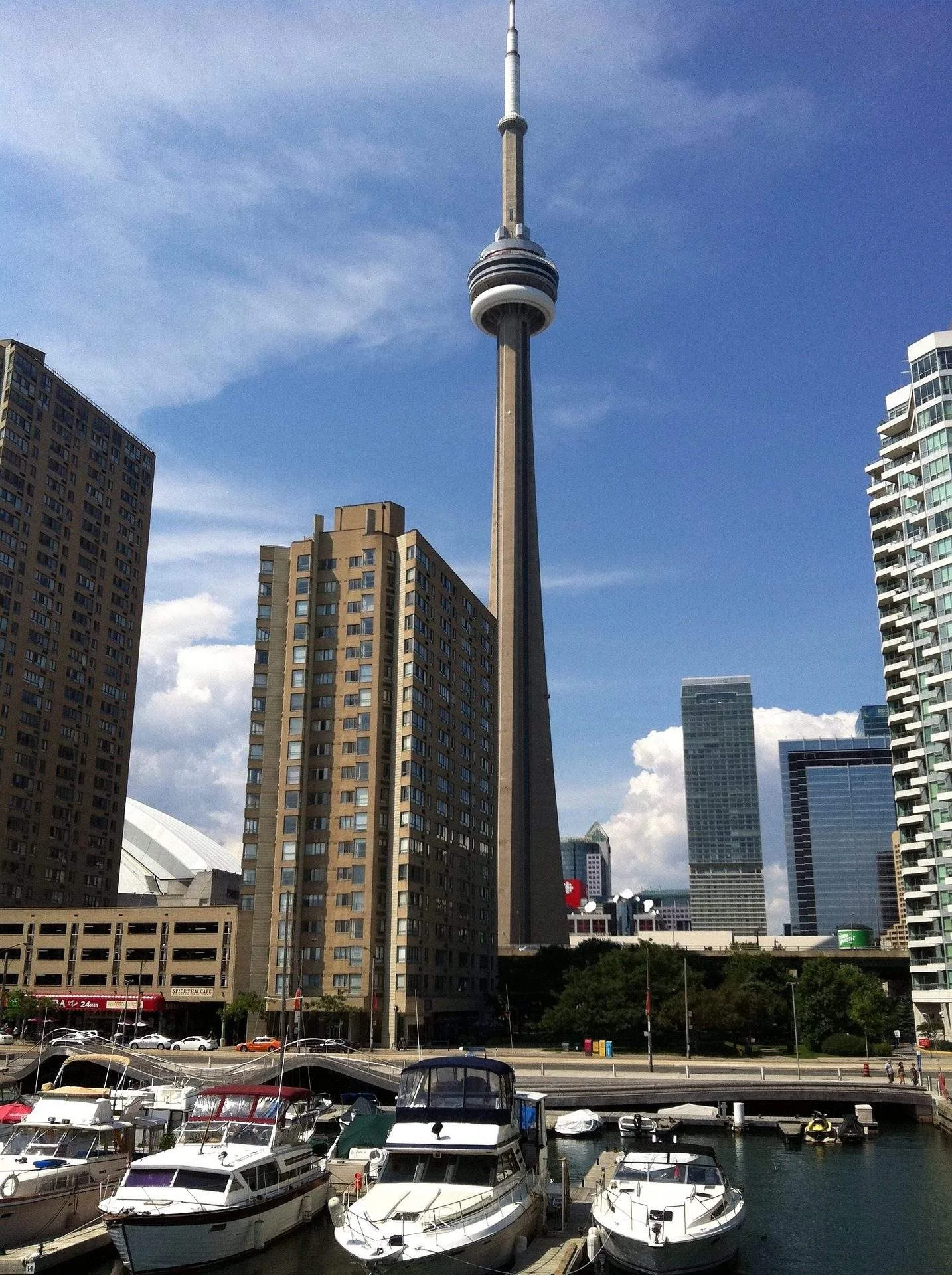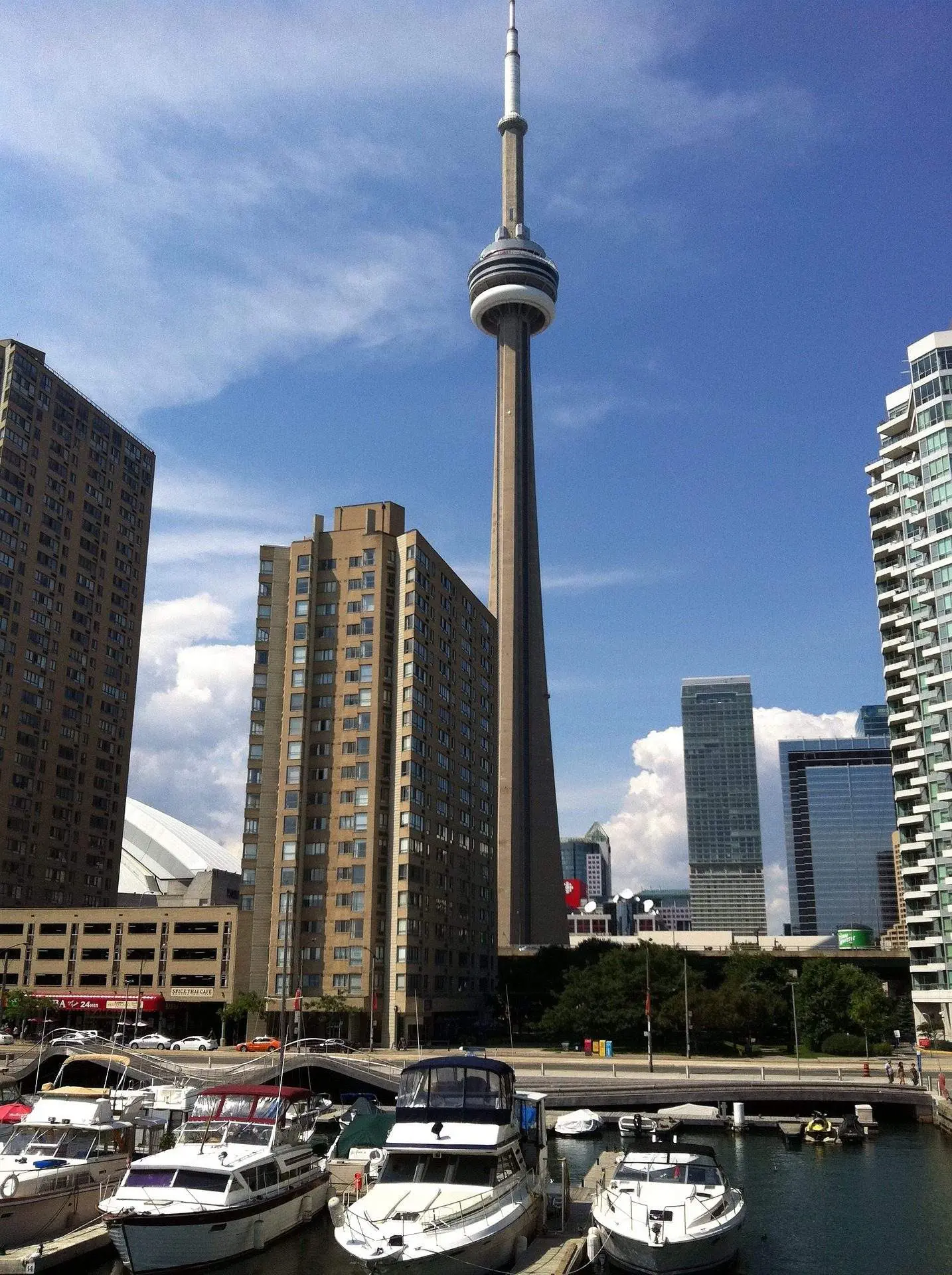 This eatery is far ahead of its competitors among all downtown Toronto restaurants. You can eat at an altitude 350 meters and gaze out over the skyline while the whole venue gently turns to provide a complete panoramic perspective of the city.
You'll be able to select the right wine match to suit your preferences from the world's tallest wine cellar to go with their market-fresh meals, which use regional products. In addition, if you buy from the pre-set menu, you won't have to pay to go up to the observation deck or the tower's glass floor.
10. Richmond Station
Richmond Station combines a sense of familiarity with impeccable service and the freshest, most exquisite ingredients restaurant's menu to recreate the warm and inviting atmosphere of a neighborhood eatery in the city's heart.
Richmond station accomplishes this, in part, by purchasing whole animals and preparing everything from scratch. The result is an inventive cuisine emphasizing regional and seasonal ingredients and an inviting ambiance that surprises you with each dish.
Make a reservation for the Chef's Table, and you will have the opportunity to see the preparation of your very own custom tasting menu, which will take into account any dietary restrictions you may have as well as your tastes.
11. Canoe
Yes, here's another recommendation for a classy eatery among downtown Toronto restaurants. The canoe is at the pinnacle of its field, even though its score is not nearly as high as the 360s. This restaurant on the 54th floor has spectacular views inside and out, with an interior design that conveys a sense of the outdoors and the earth to the sky.
It is the archetypal Toronto escape for a special occasion, maybe because of its capacity to embrace the city and its environs and the luxury given by the more expensive items on its menu. Regardless of the reason, it is a must-visit.
Canoe introduces a whole new facet to the cuisine of Canada by using regional ingredients in inventive ways that go beyond what one may expect from such components.
12. Leña Restaurante
South American food infused with Spanish and Italian flavors tasting menu is served at Lea Restaurante, a welcome change from the abundance of Canadian eateries around the city. The establishment's motto is "live to eat," The dining area is always filled with an upbeat and joyful ambiance full of color, music, and brightness.
Fine dining may be experienced in an atmosphere at once calm and informal thanks to the presence of the front room, which resembles a combination of a cafe, bar, and restaurant; more private dining areas are located upstairs.
Visit this restaurant among all downtown Toronto restaurants for a delectable breakfast, lunch, or supper or to sample some beautiful drinks and munchies at their little downstairs counterpart, Bar Lala.
13. Jump
The menu at Jump, influenced by cuisine from around the world, takes a straightforward approach and lets the ingredients' quality center stage among all downtown Toronto restaurants. The hospitality is classic as well; from the moment you arrive to the moment you depart, you will feel the warm welcome of the wait staff, resulting in a simple and refined dining experience while maintaining a sense of ease.
Because this is a popular spot for business lunches on special occasions, you may be able to pick up on some confidential business information if you wander around and eavesdrop during lunch. In addition, the courtyard terrace offers an escape from the hustle and bustle of the downtown area.
14. WVRST
Attention to those who like eating sausage there's a area in among downtown Toronto restaurants! And sausage doubters, for that matter, since after dinner at WVRST, you may change your mind about the product. The fact that this restaurant is modeled like a beer hall in Germany and offers a more relaxed eating experience does not imply that the quality of the cuisine will suffer.
They specialize in a few areas and do very well in each of them. You may choose from a variety of one-of-a-kind menu items, such as raclette, an extensive array of craft beers, dipping sauces, and, of course, sausages, some of which are suitable for vegan or vegetarian diets. The duck fat fries are another mouthwatering option.
15. Ki
Regarding providing contemporary Japanese food in downtown Toronto restaurants, Ki stands head and shoulders above the competition in a city rife with takeaway sushi restaurants. In the stylish lounge atmosphere, you'll discover a fully stocked bar and imaginative, contemporary meals that are excellent for sharing.
The especially great hot and cold dinners are both traditional and inventive, and their collection of sushi and rolls is likely to please even the most daring palate with selections like a beef maki. Both the hot and cold entrees are particularly fantastic.
16. Bannock
Why wouldn't we expect Canadiana to make a comeback in downtown Toronto restaurants ? Their family history is a rich source of creativity for chefs, and we have a history that we can be pretty proud of. The dish known as bannock represents the pinnacle of home cooking in Canada since it not only draws inspiration from time-honored regional recipes but also honors the ethnic variety of the nation.
Because it is situated in the Eaton Centre and serves not only as a restaurant with tables to sit at but also as a takeout counter and a coffee shop, the restaurant is the ideal place for hungry shoppers who like eating delicious cuisine a break.
17. The Gabardine
Another alternative for foods that provide you comfort in downtown Toronto restaurants ! The Gabardine's menu and ambiance, which brings a sense of home into Downtown's heart, are influenced by the cuisines of many countries across the world home chefs. The end effect is a cozy and unpretentious location to accommodate a simple lunch of a sandwich or burger while retaining enough old-world elegance to be an excellent choice for a romantic evening date.
After you've worked up a sweat ice skating in Nathan Phillips Square, treat yourself to a warming dish like chicken pot pie or mac & cheese. You may also grab a coffee to go if that is more convenient.
18.  Bar Isabel
Canoe boasts the most nuanced view in all of downtown Toronto restaurants, with the CN Tower on one side, aircraft landing at City Airport on the other, and Toronto's brilliant cityscape stretching beyond the horizon. And indeed, the quality of the cuisine at this place is on par with that of real estate.
Canoe's cuisine is a celebration of tastes and components sourced from all around Canada, and it's both daring and unexpected in addition to being downright mouthwatering. You'll be able to get foie gras from Quebec, the freshest and flakiest seafood from the Pacific, and excellent fruit and dairy products from Ontario.
To begin, choose either the Ontario burrata with birch-pickled cucumbers and prairie seeds or the Quebec foie gras with rhubarb, pink peppercorn, and sumac meringue. Both of these dishes are served with prairie seeds. It is impossible to overstate how delicious the tea-smoked duck breast is, especially when combined with the duck liver mousse, poached Niagara pears, and parsnips.
19. Pinky's Ca Phe
Among downtown Toronto restaurants, Pinky's, which offers a Vietnamese cuisine with a unique twist and is located on the first floor of a home that has been turned into a restaurant, scarcely seems like a restaurant. You may begin your dinner with the gently cooked Banh xeo (savory crepes) loaded with broccoli or with the Tiger's Milk ceviche, made with yellowfin tuna, scallops, surf clams, chilies, cilantro, tom yum spices, and coconut milk.
Both of these dishes are served as an appetizer. The "Pho beef dip-you-dip-i-dip," a blow-torch-toasted bành m cheese steak with razor-thin brisket, Asiago, hoisin, Sriracha, and cilantro, which is served with a bowl of pho for dipping, is both nostalgic and hilarious.
20. Pukka
The slow-braised beef short ribs with cumin, cloves, and cardamom and the sliced paneer with shiitake mushrooms, spinach, and pistachios are Pukka examples of exquisite but informal Indian food that chef Dinesh Butola prepares. Sticky toffee pudding, a classic British dessert consisting of a gooey mound filled with chai-caramel sweetness, is one of the offerings on the menu of British sweets.
If you are searching for something to drink at a downtown Toronto restaurants, you should stay away from the cocktails and order anything from the restaurant's superb wine selection instead. It offers a selection of wines at prices that are reasonable, and all of them are able to hold their own against the robust flavors that come out of the kitchen.
21. Constantine
Constantine, which can be found in the recently remodeled and among best downtown Toronto restaurants and also much talked about Anndore House boutique hotel, shines brightly at all times of the day and night. It is located behind the front desk and down a short corridor. The cuisine pays homage to the Mediterranean region and focuses mainly on the coastal regions of Italy.
The braised rabbit pappardelle, the grilled halloumi with chickpea fritters and a hearty shmear of labneh, the roasted sweet potatoes with fresh figs, and the creamy fire-roasted eggplant are some of the dishes that stand out as being particularly delicious. The grilled fish is also fantastic; a highlight is the Fogo Island cod served with leeks, saffron, and walnuts. The whole of this location is ideal for making a good impression on a potential date.
22. Gusto 101
The fact that Gusto 101 is housed in what was formerly an auto body shop is not the most remarkable aspect of the establishment; instead, it is the fact that the location has been designed to have a warm and welcoming atmosphere. Among the best downtown Toronto restaurants this restaurant serves crowd-pleasing classics from Southern Italy, including a cacio e Pepe dish that is nearly flawless.
The grilled dinners are also delicious, mainly the branzino served with escarole, cannellini beans, and a salmoriglio sauce with lemony and garlicky undertones. Because the house wine is just one dollar per ounce, you won't even need a happy hour here, which is an incredible deal for this region.
23. Bar Raval
Among all downtown Toronto restaurants, Bar Raval is a cozy and lively establishment that is well-known for the excellent tapas and pintxos that it serves. As a result, it is sometimes difficult to get a table there. The owners, Grant van Gameren and Robin Goodfellow, have done an excellent job of the dining room having a sexy vibe and colorful decor because they were inspired by Raval, a Barcelona neighborhood located in Spain.
The owners have done their jobs if the dining room feels like something out of Barcelona. Be ready to order several different things from the pintxos menu and share them with your tablemates, from the house-smoked mussels with chile and fennel to the pancetta with rhubarb.
24. Scaramouche
The "unobtrusive and polite" waitstaff at this restaurant is credited with helping Scaramouche maintain its status as a customer favorite in Toronto for the last 35 years. The cuisine, which features sustainably sourced caviars from British Columbia, AAA beef from Ontario, and suckling pig from Quebec, is informed by a concept that emphasizes ethical sourcing and community involvement.
Chef and owner Keith Froggett pays special attention to the foods he uses and employs cooking methods highlighting the flavors already in those ingredients. People gather in downtown Toronto restaurants to celebrate significant life events such as graduating from school, becoming another year older, or getting engaged. Even though the atmosphere in the dining area is very tranquil, you'll find that your other patrons are in an upbeat and joyful mood.
Suggested Reads:
Best Vegan Restaurants in Toronto
Indian Grocery Stores in Canada
11 of the Best Burgers in Toronto Locations
25 Best Mouth-Watering Indian Recipes
As an Amazon Associate, Icy Canada earns from qualifying purchases.
[amazon_auto_links id="81298"]
The Icy Canada team strives to create content that matters. It's why our content is written by travel writers, authority experts, well-known authors, and niche experts. Our content is also periodically reviewed by expert authors for accuracy and trustworthiness.
As an Amazon Associate, Icy Canada earns from qualifying purchases. [amazon_auto_links id="81298"]