British Columbia ski resorts are the favourite spot for tourists worldwide. What is so special about these resorts? These resorts are unique in their beauty.
The majestic snow, different styles of resorts, and best transport facilities make the British Columbia ski resorts the most preferred spot.
All the ski resorts in British Columbia have something best to offer. So, it is not easy to choose the best ski resorts from the plenty of available options. Hence, we have curated the 10 most wonderful British Columbia ski resorts to make your selection process easier. Let us head over to it.
1. Whistler Blackcomb Ski Resort – The Best British Columbia Ski Resorts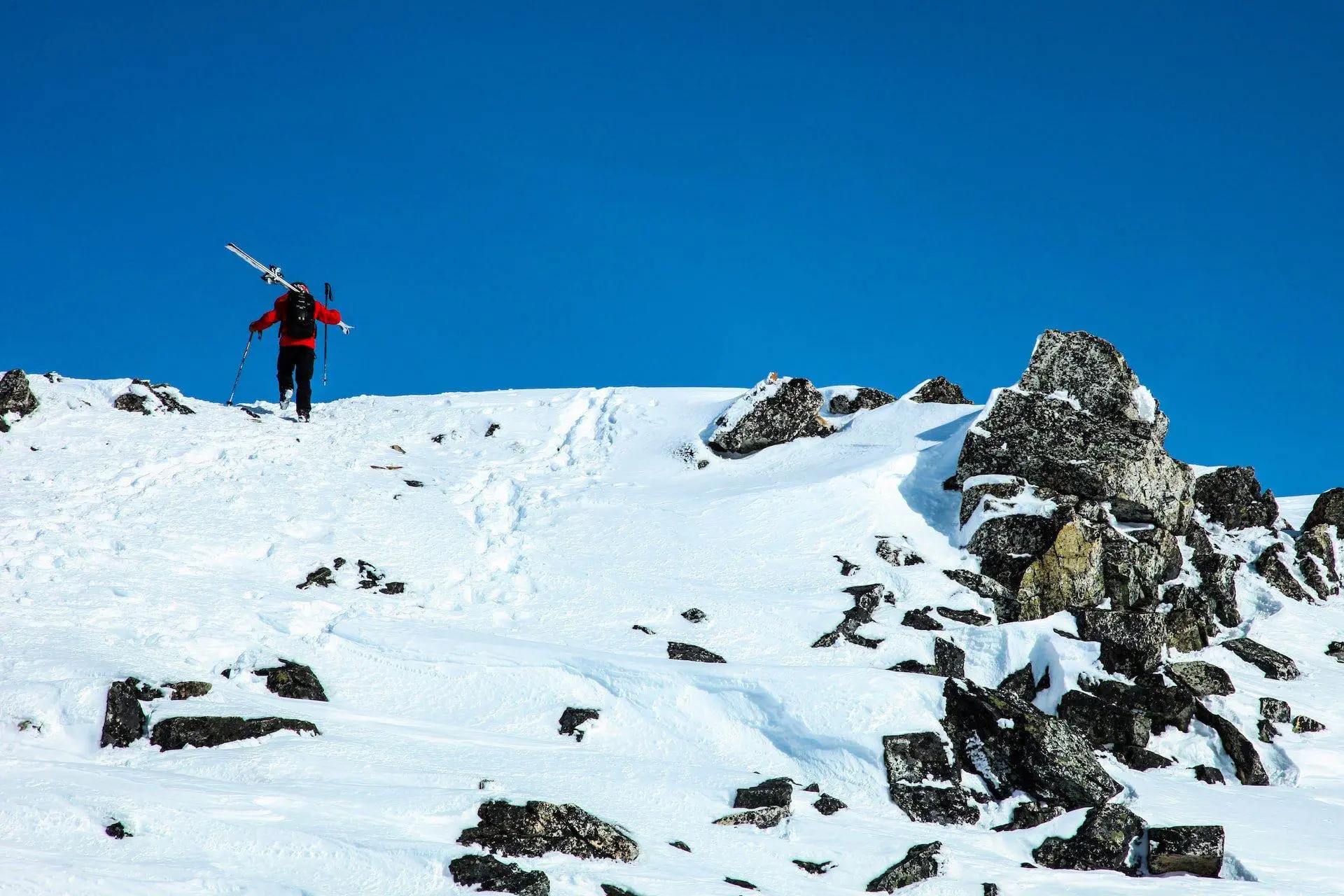 This resort is one of the best British Columbia ski resorts. Located in Whistler, this seems to be the largest ski resort. The mountains Whistler and Blackcomb were initially two different ski areas. These mountains later became one.
Why is it the best among others? The extensive range of options in Whistler Blackcomb makes it the best. From breathtaking descents to elegant sceneries, this place is a heaven on earth.
You can witness steady snowfall in Whistler, which results in plenty of snow. So, skiing here is the best experience you can get.
1.1. What if You Are Not Into Skiing?
If you are not a skiing person, are you wondering what Whistler Blackcomb offers? Go on a ride and reach the top of the Whistler or the Blackcomb mountains.
Else, board the ever-famous Peak 2 Peak Gondola, and enjoy the best sightseeing. You get to capture the unparalleled views of the beautiful coastal rainforests and the glaciers.
1.2. More About the Peak 2 Peak Gondola Experience
This Gondola ride is not your usual one. It takes innovation to the next level. You can enjoy a ride on this Peak 2 Peak Gondola, which covers the distance between the two mountains – Whistler and Blackcomb.
You can get the most out of this 11-minute journey and enjoy the breathtaking beauty of both mountains.
1.3. Visiting Whistler Blackcomb with Family
Whistler Blackcomb is a family-friendly ski resort. When you visit this place during winter, you will experience the best-ever adventures.
There are tailored zones for the family in the mountains. What do these zones comprise? There is the Enchanted Tree Fort, Magic Castle, and Whistler Kids snow school. What do you get off the mountains?
Take a leisurely walk through the pedestrian village. This village will remain busy with more than 200 shops, 150 restaurants, and bars.
1.3.1. What About Adventures?
If you love adventure, a free outdoor skating rink is present at the Olympic Plaza. You can even visit Bubly Tube Park, where you can go tubing. There is the Fire and Ice show for you to enjoy added to all these adventures.
You need not be concerned about accommodations too. Many family-friendly resorts, hotels, condos, and private homes are available.
Of these, most are ski in/ski out at any of their mountain bases. The mountain bases are Creekside and Whistler Village. It is high time that we get to know some of the best activities at Whistler Blackcomb.
1.4. Experience Sledding
This experience is a Canadian adventure which is a must-try. Your energetic team of dogs will drive you into the spectacular old-growth forest of the Callaghan Valley. You can stop for a rest on Totem lake, where you can find a deserted trapper's camp.
You can collaborate with your professional dog driver to harness the dogs, understand the dog sledding commands, and the way to manage the dog sled.
1.5. Go Wild Watching Fire and Ice
Go wild watching world-class athletes tossing and spiralling through a ring of fire. That is not all. Your night will end on a cheerful note with a spectacular fireworks display.
1.6. Go For Heli Skiing
If you are a skier, you will love Whistler Heli skiing. This skiing offers you access exclusively to the large mountain terrain. Whistler is the perfect place for heli-skiing.
What is it that makes this place perfect? The glacier climate, wilderness, and plenty of powder is the reason that makes this place perfect.
1.7. Whistler Village or the Upper Village
The threshold of the Whistler and Blackcomb mountains houses the Whistler village. You will have a novel experience in this resort village which is unmatchable.
The village will attract you with its numerous shops, restaurants, apres nightlife, and cafes. You can match your mood by going for a stroll or visiting the family-friendly playgrounds.
If all these are not on your list, you can gaze from the numerous sunny patios. Overall, the village will weave you with its magic and leave you enchanted.
2. Sun Peaks Resort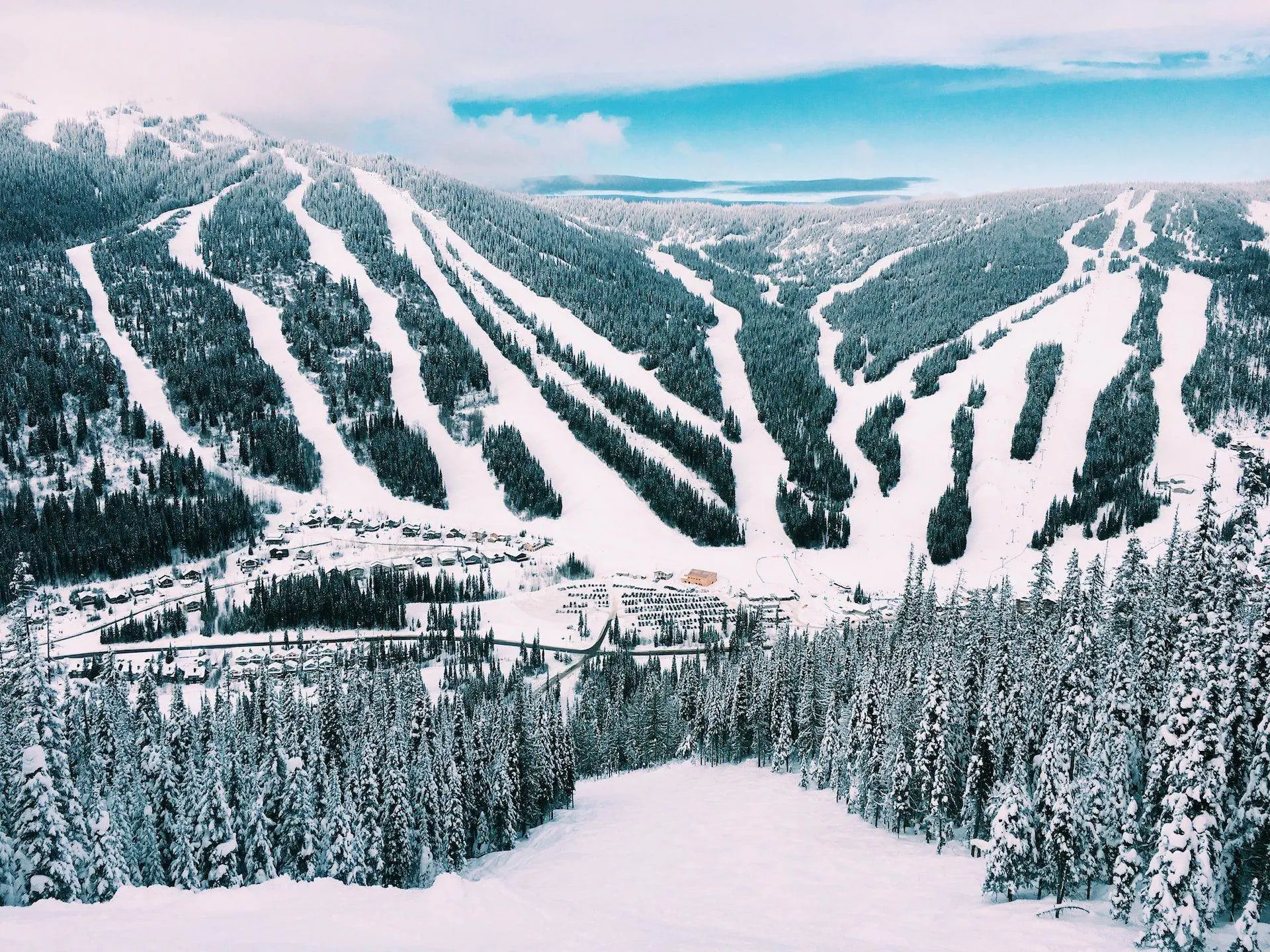 Of the lovely British Columbia ski resorts, the next is the Sun Peaks Resort. This ski resort is the next highest ski area in Canada. The resort comprises over 4270 worth of skiable terrain.
The terrain stretches across three mountains – Mount Todd, Mount Sundance, and Mount Morrisey. There are many ski runs. Most of these runs suit beginner and intermediate skiers.
You can enjoy SunPeaks in all four seasons. You can also relish the delicious food in this resort. There are a variety of dining options for everyone, whatever their age. Sun Peaks also offer a wide range of activities to enjoy. Here are a few for you.
2.1. Try the Nordic Skiing Activity at the Sun Peaks Resort
Outdoor lovers flock to this sterile trail, and Sun Peaks has developed to become the preferred Nordic destination. Advanced skiers can enjoy the unique Sun Peaks experience.
This experience involves boarding the Morrisey Express chairlift to get access to the backcountry terrain that appears boundless. You can even indulge in skiing with your family. Your pets are allowed, provided they are on their allotted marked trails.
2.2. Enjoy Ice Skating
You get to enjoy skating in a closed, open-air ice rink. You can reach this rink a few paces from the village center. You can even rent the skate and sticks in this rink.
3. Kicking Horse Mountain Resort
Of the numerous British Columbia ski resorts, the Kicking Horse Mountain Resort is known for its powder snow dumps. These snow dumps assist the ski resort in accomplishing its average annual snowfall.
Kicking Horse is also named Canada's champagne powder capital due to the fresh powder turns discovered there.
Huge alpine bowls, steep chutes, and short lift lines call this ski area their home. The Kicking Horse Mountain Resort has breathtaking sceneries and infinite terrains to explore. Now, let us see a few activities this ski resort offers.
3.1. Meet Boo at the Grizzly Bear Refuge
This Grizzly Bear Refuge is unique to Kicking Horse Mountain. Get to know Boo – the resident Grizzly Bear. You can visit Boo and observe his daily activities. Boo captivates visitors with his strength, personality, and agility.
3.2. Enjoy Cross Country Skiing
You can select your preferred adventure. The adventure ranges from gentle beginner loops to more challenging outer circles. The beginner loops comprise flats and a few rolling hills. Meanwhile, the outer circles comprise challenging uphills and thrilling downhills.
4. Big White Ski Resort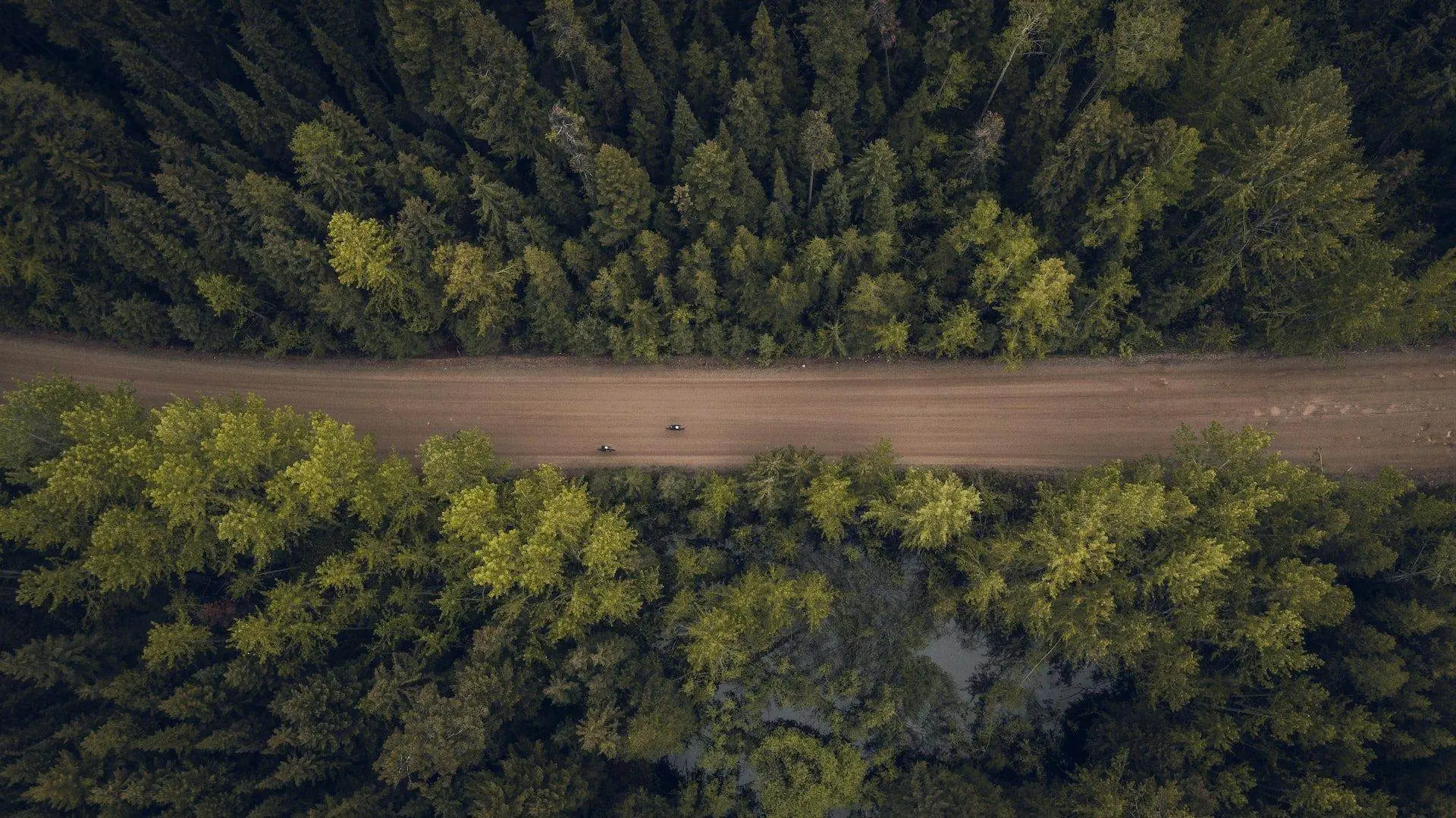 Big White Ski Resort is famous for its one-of-a-kind snow ghosts and abundant snowfall. You can find this beautiful ski resort in Okanagan Valley.
The resort is 56km southeast of Kelowna. You can reach the Big White Ski Resort from Kelowna International Airport with the help of shuttle services.
Speaking of the mountain, it has good terrain choices that are apt for all levels. The levels comprise deep powder bowls, fall line cruising, and broad open glades. It is time to look at some of the best activities at the Big White Ski Resort.
4.1. Go Alpine Skiing
Of the British Columbia ski resorts, Big White Ski Resort ranks second in size. It boasts having one of the largest modern lift systems in Canada.
The skiable terrain is 2,765 acres and provides groomed runs. These runs are apt for all downhill skiers.
4.2. Get Fascinated By Night Skiing
The lights will turn on at the Bullet Express and Plaza Chair. This light gives access to the terrain – a whopping 2569 hectares. Both these chairs take people to the peak of the longest vertical drop of all North America's night skiing areas.
Indeed, the British Columbia ski resorts are beautiful.
5. Apex Mountain Resort
When you think of the Apex Mountain Resort, the first thing that comes to mind is its dry, fluffy powder. You will get to encounter frequent sunny skies. Apex is also the only resort to face northeast in the Okanagan Valley.
Though there is sun, one remarkable feature in Apex is that the powder snow remains unaffected and stays intact longer. The Apex Mountain Resort also offers exciting activities, and below you can discover one of the activities.
5.1. Try the Adventure Skating Loop
The skating loop at this resort never fails to impress you. You can have a great time when you glide through the forest. When you do this at night, the experience you get is unparalleled. The lights come alive, and two eyes are not enough to witness the winter landscape unravelling around you.
The skating loop allows celebrations too. The event may be a birthday, a group event, or even a family function. What a wonderful birthday to celebrate at the beautiful British Columbia ski resorts.
6. Mount Washington Alpine Resort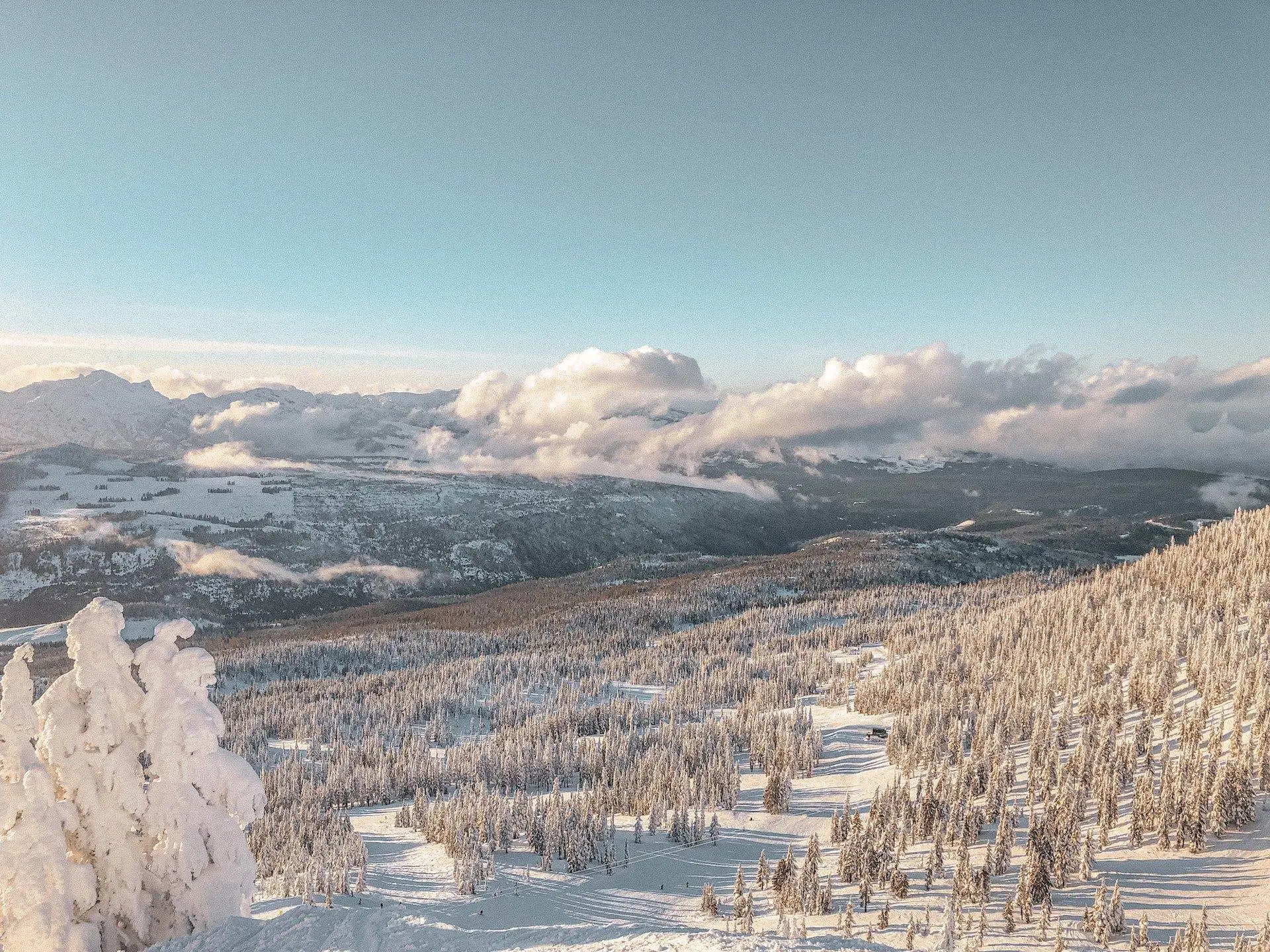 Mount Washington Alpine Resort is the native wealth of Vancouver island. The resort comprises eight lifts, and the vertical drop is also high. The resort receives massive snowfall.
This resort is an apt place to learn skiing. Beginner skiers will find it easy to return to the top because of the four magic carpets. The resort is family-friendly, and you can enjoy the activities here. Below is one such activity.
6.1. Explore Tubing in the Tube Park
Apart from skiing, this is the most enjoyable activity. Have fun whirling, sliding, and spinning at Tube Park.
7. Revelstoke Mountain Resort
The Revelstoke Mountain Resort is a skiing and snowboarding resort on Canada's famous powder highway. You can find this hill on Mount Mackenzie, with a vertical drop which is the highest.
The resort offers infinite skiable terrain, free snow refills, and some of the best thrills. Speaking of thrills, let us find what the Revelstoke Mountain Resort offers.
7.1. Enjoy the Aerial Adventure Park
This adventure is the latest addition to the Revelstoke resort. There is a four-story rope course where you can swing, climb, jump, and have maximum fun. You can progress through these ropes at your own pace, and everyone can enjoy this activity.
8. Fernie Alpine Resort
The Fernie Alpine resort is a mix of things ranging from beautiful terrain parks to Alpine bowls to long runs. This resort is at a lower elevation when compared to several resorts. This lower elevation makes skiing in the Fernie Alpine Resort a bit warmer.
There is a catch in Fernie. Occasionally, you may find it raining on the hills resulting in the snow structure getting changed. This ski resort also offers exciting activities. Let us see an example of that.
8.1. Get to Know Winter Fat Biking
Have you heard of fat bikes? They are adaptations of a mountain bike. These bikes comprise wide tires to offer additional traction and balance in the snow. You can have a great time exploring Fernie with fat bikes in the winter.
9. Red Mountain Resort
Red Mountain Resort is a place for skiing in a sedentary environment. This resort is the best place for skiing and snowboarding activities. You can witness short lift lines, and the locals are warm and welcoming. Let us explore the Cat skiing activity, which is the best in the Red Mountain Resort.
9.1. Experience Cat Skiing
Cat skiing is enjoyed best in this resort due to the massive snowfall and rich terrain. You can devote all day to this activity. You can enjoy the runs too, which are around 8-14 per day.
10. Kimberley Alpine Resort
The Kimberley Alpine Resort is a small resort that should never miss your skiing list. The resort is situated in the Purcell mountains of the Canadian Rockies and offers breathtaking scenic views.
The mountain boasts two unique features. First, it has the largest gladed terrain in North America. Second, it has the longest lit run. Kimberley also offers exciting activities. They are cross-country skiing and snowshoeing.
11. FAQs
How Can We Access Whistler on Landing at Vancouver International Airport?
The best way is to opt for the shuttle services from Vancouver airport to Whistler. The Whistler Airport shuttle services function regularly to pick up passengers.
What Does the Majority of British Columbia Ski Resorts Offer Other Than Downhill Skiing?
They offer numerous features. They are cross-country trails, snowmobiling, skating, and much more.
Bottom Line
It is no wonder that British Columbia ski resorts are the best in the world. Every ski resort has its unique features and offers tough competition to the others.
When in British Columbia, visit the beautiful resorts, including the Panorama mountain resort, which is unique.