You must know Ontario is the home to roughly 60 ski resorts. And the good news is skiing in Ontario is available for those who enjoy the sport & fun activity.
You can locate the skiing you are interested in doing anywhere in the province, regardless of where you go. Do you want a whole resort experience with the most cutting-edge lifts and a picturesque town? Move in the direction of Blue Mountain.
Are you looking for natural snow with a lot of depth? The ski resorts in the Snowbelt areas of skiing in Ontario do not disappoint. Are you looking for ski resorts that are kid-friendly and close to Toronto? Explore some of the nearby hills, such as Dagmar or Glen Eden. There are many options and places to go, much like the landscape.
When looking for skiing in Ontario, you shouldn't be scared to go to more isolated locations; therefore, don't hesitate to go farther. The more extended amount of time spent driving will undoubtedly result in more time spent vertically because of the decreased time spent waiting in line.
The ski resorts farther away from large towns get fewer people, but they offer significant vertical drops and uphill capability. You won't believe how much money you'll save on lodging, lift tickets, meals, night skiing, cross-country ski trails, snowshoe trails, snow tubing, etc.
Top 10 Places to Go Skiing in Ontario
1. Blue Mountain Resort
Whether you're looking to test your talents or your nerve, you'll find them all at one of the three terrain parks (Grove, Badlands, or L Park).
Blue Mountain's charming little town is a big part of its appeal. You may choose from a wide variety and range of restaurants, from those specializing in fine dining to others catering more to those searching for a more relaxed atmosphere. The Trillium House is one of the most central and comfortable hotels.
Over 600 snow cannons blanket the blue mountain, as it is known to locals, guaranteeing beautiful soft snow on most routes. If you're experienced and lucky enough to be skiing on the hill when the lake effect snow phenomena from Georgian Bay begins, you might get some severe powder beneath your boards.
There are enough elevators to handle the 720 feet (220 meters) vertical with seven seats and four surface lifts. Not all lines are very lengthy, but the lifts go quickly, so skiers can still get a lot of vertical in a single day.
Preseason lift tickets to Blue Mountain Resort may be significantly discounted. The 5×7 is a popular option since it allows you to ski as much as you like throughout the week and on weekends after 3:30 pm on blue mountain. There are just a few curfew dates, like Christmas, New Year's, and Family Day in February, but otherwise, you may go night skiing any day of the week.
2. Mount St. Louis Moonstone
Located a little over an hour or two drive north of Toronto, this resort is convenient for city dwellers. Mount St. Louis Moonstone, like Blue Mountain, has excellent snow conditions because of its location in Ontario's snow belt area. Beginner and intermediate skiers, winter sports, and snowboarders will find a varied terrain with a little bit of everything.
More than seven million dollars have been spent on new infrastructure at the resort, such as a six-person, high-speed chairlift and improved lighting for night skiing. The resort has also installed RFID ticket readers at the lifts, so there will be no more lifts holding up lines as they verify tickets.
A brand new Piston Bully PB600 groomer has been added to the snow-care fleet, and it is hard at work at night, out of sight of most visitors. Those who get up early enough to see this remarkable machine at work will be treated to miles and miles of gorgeous corduroy.
In addition to the many enhancements made on the mountain itself, the lodge at its foot has also been enlarged, with more upper-level seats added to the restaurant and a significant increase in space for the rental store, as well as improvements made to traffic flow.
3. Horseshoe Resort
Horseshoe Resort, located just an hour's drive and a half north of Toronto, is regarded as one of the finest ski schools in all of Ontario. More than a hundred teachers at their ski school, fat biking, snow tubing, outdoor adventures, ice skating, winter fun, ski runs, and alpine skiing, can help you get from beginner to expert quickly.
The ski resort is not very large—just 29 runs—but the 91-meter vertical drop makes it ideal for a day trip with the kids. High Rider Quad, the resort's latest quad chair, was added to the mountain with new snowmaking and snow grooming machines. The last chair lift, number 6, was retired and replaced.
If you're into freestyling or boarding, Horseshoe is the place to be. With a wide variety of bumps, humps, and rails, the Outlaw terrain park is among the best in Ontario. Slopestyle Bullpen has big and medium features, while Horsefly Hop is a progression-style run focused entirely on rails, and Rodeo is home to a border cross course.
4. Loch Lomond Ski Area
Lake Lomond, in Northwestern Ontario, has been a favourite among skiers from Ontario, Manitoba, and Minnesota for decades. It is located near Thunder Bay. The ski resort is conveniently located near the city of Thunder Bay, where visitors may find several lodging and dining options.
The north side of Loch Lomond is where you'll find the most challenging routes, while the south side has more beginner-friendly terrain. Those who like tree skiing will discover a few trails, while those who want a true challenge will find some double black diamond terrain. Also available at the resort is a state-of-the-art terrain park.
Night skiing is offered on Thursday, Friday, and Saturday from 6 to 9 pm for an extra cost for those who can't get enough turns or who want to get in some laps after work.
There is now a tubing park in the resort. Admission is included in purchasing your lift ticket, which is not the case at many resorts. Either bring your toboggan or pay a small price to rent tubes.
5. Hockley Valley Resort
There's another resort, Hockey Valley Resort, not far from Horseshoe Valley. Similar to the famed Horseshoe Resort, this all-inclusive weekend spot caters to Torontonians. This resort is great for first-timers and families with small children because of its 375-foot (114-meter) vertical drop and 16 runs.
The opportunity to buy timed lift access is a distinctive feature of Hockley Valley Resort. Teens may enjoy completing laps at the two exciting and demanding terrain parks for hours. Four elevators will promptly return you to the top floor. Consider purchasing a block of four-hour chunks, available in packs of eight, if you have small children or don't believe your legs can withstand a whole day.
The opulent accommodations and resort amenities are perfect for weekend skiing in Ontario, making it possible for guests to unwind and unwind.
6. Calabogie Peaks Resort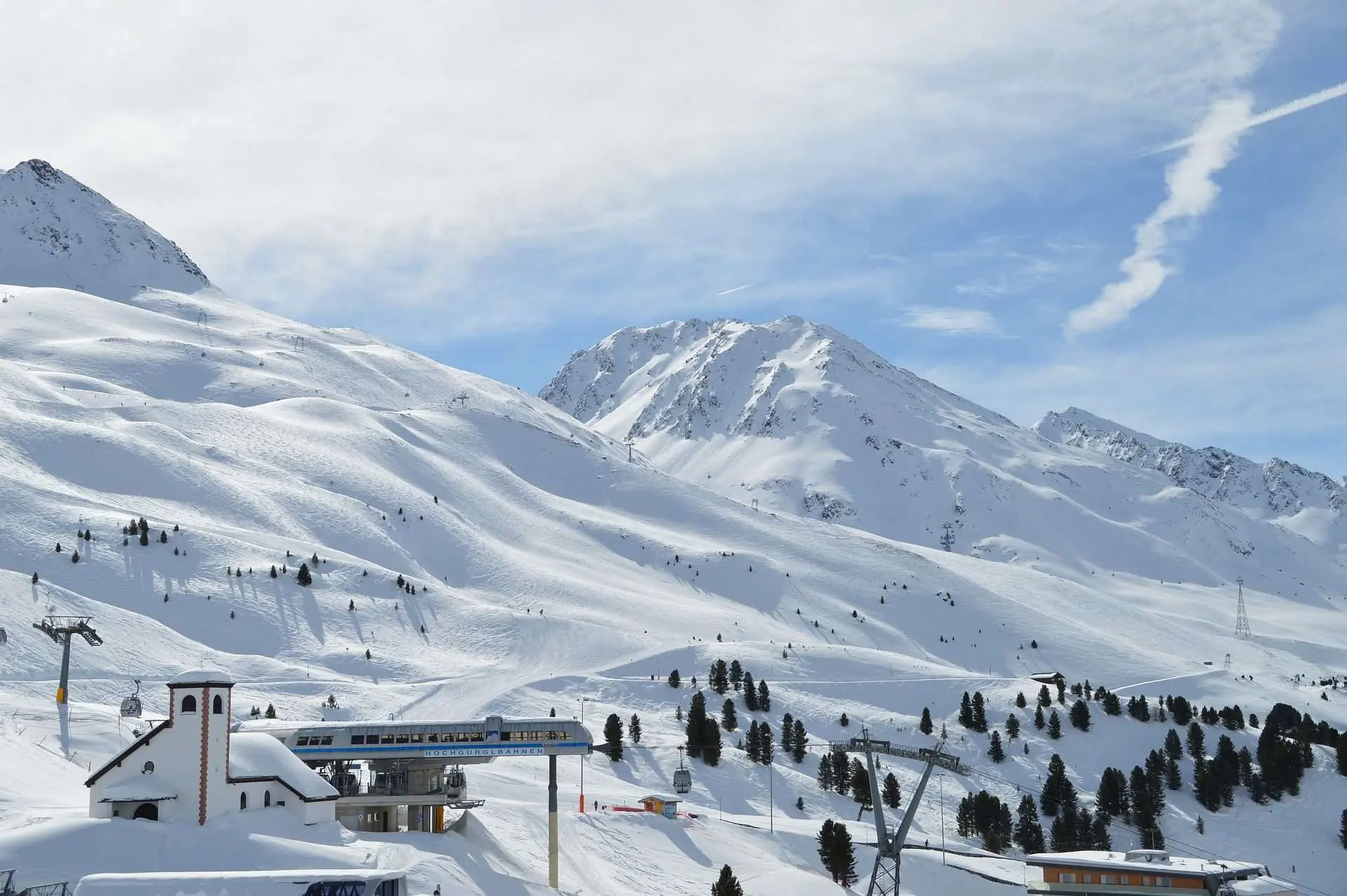 Calabogie Peaks may be found in the Ottawa Valley and are about an hour away from Ottawa. This ski area, located at the base of Mount Dickson, has Ontario's steepest vertical drop, at 780 feet (230 meters).
More than 80 acres of terrain are available for skiing, and the lines are nice and lengthy. There are 24 different runs on the hill, the longest of which is 1.6 kilometres. Boarders can slide, flip, and catch massive air in the four terrain parks (Mini Rail Park, Rail Park, Mogul Field, and Snow Cross Track).
Weekends spent at Calabogie Peaks are well spent. Calabogie Peaks Hotel has hotel rooms and condominiums at the mountain's base, and guests may use the hotel's ski-in/ski-out access and outdoor hot tub to relax after a day on the slopes.
If you have the stamina, you may hire snowmobiles and go downhill skiing, cross-country skiing in Ontario, pond skating, or snowshoeing down the mountain. If not, grab a seat by the outside fire pit and enjoy the crisp winter air.
7. Sir Sam's Ski/Ride
Skiing in Ontario is fun when you go to the right place for skiing; among all ski areas, Sir Sam's Ski/Ride is the perfect destination for a weekend escape to the Canadian countryside. The ski resort is a little over three hours away from Toronto and is located in some of Ontario's most picturesque scenery.
There are fourteen trails to choose from, and you may return to the summit by four chairs, a pony tow, or a covered surface lift. The resort can also find a terrain park featuring standard rails, bumps, and humps.
Those looking for a romantic break with their significant other may book an adult-only Sir Sam's Inn & Spa room. The 1919 inn was recently renovated into a quiet, elegant spot to stay and eat.
8. Dagmar Ski Resort
Dagmar Ski Resort has everything a family might want, including a large dog called Daggy that roams the bunny slope. Dagmar is a learning resort that takes great pleasure in the expertise of its dedicated children's educators. The ski school has earned several accolades from regional publications throughout the years.
The Family Learning Center also employs licensed snow sports instructors up to level 4, so if you've always had difficulties with the moguls but never knew how to, help is at hand.
Dagmar has gentle, family-friendly terrain. Skiers and snowboarders may choose among 18 trails serviced by four chairlifts and two magic carpets. The park has sixty attractions, making it the biggest of its kind in the Durham area. It passes just under the main chairlift and gives a wealth of amusement on the ascent.
For skiing in Ontario, you can easily reach Dagmar from the significant roads, thanks to its prime location between Pickering and Ajax to the north.
9. Lakeridge Ski Resort
Lakeridge Ski Resort is located in the gentle hills north of Whitby, less than an hour's drive from downtown Toronto. This modest resort is excellent for a day trip with the family since it has 23 runs of differing difficulties over varied terrain. Incredibly for an alternative near the city, the vertical drop is 300 feet (91 meters).
Skiers and snowboarders may enjoy a variety of exciting terrain at Lakeridge, such as a banked slalom run and a snow cross course. There are two excellent terrain parks there as well. A completely new, spacious, and light day lodge serves as the hill's updated base amenities.
Lakeridge is known for having some of the best skiing in Ontario and a massive tubing park that is fun for both adults and children. You simply need to be able to jump on a tube and proceed in a downward direction; you do not need any specialized training or prior experience.
10. Glen Eden
The vertical drop at Glen Eden is 240 feet (73 meters), and there are 16 quick, challenging courses. This hill, operated by the Kelso Conservation District and conveniently located within driving distance of Toronto and its surrounding communities, is a popular location for night skiing in Ontario. You can see the ski resort from the eastbound lanes of Highway 401; it's a snowy swath of slopes carved into the Niagara Escarpment.
You'll find a designated area for novice skiers and snowboarders away from the central lifts and the steep courses. You may teach the kids to ski or have family fun on this relatively flat slope. You can purchase some of the most affordable lift tickets in the Toronto area here. The ski area has a free shuttle that operates every ten minutes between the parking lot and the slopes.
Ontario's Ski Season Last?
Although it's not easy to say for sure, most areas of skiing in Ontario aim to welcome guests a few weeks before the lucrative school Christmas vacation.
Most southern ski resorts have over 100 per cent snowmaking coverage, allowing them to adequately cover the essential runs if the weather turns cold in December, particularly at night.
Northern resorts depend less on artificial snow since the naturally cooler temperatures and Mother Nature's assistance provide plenty of a foundation.
From the last of January until the middle of February, you may expect the heaviest snowfall, along with the lowest temperatures and shortest days. Typically, the season ends in the latter half of March.
You can get more information about skiing in Ontario by clicking on the link.
Suggested Reads
15 Best Ontario Resorts to Check Out!


As an Amazon Associate, Icy Canada earns from qualifying purchases.
[amazon_auto_links id="81298"]
The Icy Canada team strives to create content that matters. It's why our content is written by travel writers, authority experts, well-known authors, and niche experts. Our content is also periodically reviewed by expert authors for accuracy and trustworthiness.
As an Amazon Associate, Icy Canada earns from qualifying purchases. [amazon_auto_links id="81298"]