Here is the ultimate tour guide taking you from Vancouver to Whistler.
Vancouver is a beautiful coastal city in British Columbia. The town is right on the edge of nature, and visitors enjoy spending quality time here. All adventure enthusiasts widely know the hustle and bustle of the city.
Vancouver is a city located in southern British Columbia, Canada. Western Canada's primary urban center and the focal point of one of its most populated metropolitan areas.
The city is located just north of the state of Washington in the United States. It features a beautiful natural harbor in a beautiful location overlooking the sea and mountains.
With its mountain backdrop and rich cultural life, Vancouver marks itself as one of the world's most visited and beautiful cities. And just 75 miles away from Vancouver lies a beautiful winter town, Whistler.
Whistler is an all-year-round delightful village, where you can find yourself doing something unique at any time of the year.
Whistler village is a significant part of Whistler's popular destination. This alpine town is Whistler Blackcomb, North America's largest ski resort and a global tourist destination.
People often take trips from Vancouver to Whistler and explore the best of British Columbia. Traveling to Whistler from Vancouver is now just as simple yet exciting as it could be.
Vancouver boasts one of the most magnificent locations of any city in the world, nestled among snow-capped mountains on an ocean inlet.
Its climate is distinguished by mild, rainy winters and reasonably warm summers. Temperatures range from the low 70s F (about 22 °C) in August to the low 30s F (approximately 0.8 °C) in December.
Weather conditions are continuously changing because of the city's closeness to the sea and mountains.
The city is British Columbia's industrial, commercial, and financial hub, with commerce and transportation as crucial components of its economy.
Its main ice-free deep water port (on Burrard Inlet) has vast docks and grain elevator facilities; it handles freighters, a fishing fleet, and some ferries.
Bulk commodities (grain, coal, sulfur, potash, and petrochemicals), forest products, steel, and containers are the most important cargoes. It is also a major port for cruise ships, with Alaska's most frequent destination.
American film and television companies are drawn to the city because of its capacity to "stand in" for other locations, reduced production costs, and the professional competence of local crews.
It has grown into a center for high-tech businesses and television and film production. Indeed, in the early twenty-first century, it was the third-largest film-production center in North America, and many television series was produced in the region.
There are several ways to travel to Whistler from Vancouver. Even when the journey is not very long, there's so much you could enjoy in between. And mark my words, every trip is worthy of your every minute.
You could do a lot during your journey from Vancouver to Whistler, from famous destination spots to fun activities. Take up a whole weekend to explore from Vancouver city to Whistler.
What is the Vancouver to Whistler Distance?
If you drive this relatively short distance without stopping.
Nonstop distance: 79 miles (127 kilometers).
1 hour and 49 minutes of driving
We have listed below all the fantastic options of transportation that will take you from Vancouver to Whistler. (Few of the alternatives are pocket friendly too)
Driving Directions
Head northeast on Hornby St toward W Georgia St/BC-1A/BC-99 S
31 s (120 m)
Follow BC-99 N to Village Gate Blvd in Whistler
1 hr 37 min (121 km)
Turn right onto Village Gate Blvd
1 min (450 m)
Travel from Vancouver to Whistler
The best thing about a journey is always the memories we make or the experiences we take back with us. The trip from Vancouver to Whistler is one such experience people thoroughly enjoy.
1. Vancouver to Whistler Bus
One of the most accessible, comfortable, and pocket-friendly means of transportation is the Vancouver to Whistler shuttle bus.
If you are traveling on your own, the best way to get to Whistler from Vancouver is by bus or shuttle. The shuttle services or bus services are more budget-friendly. And it takes you through the sea to the sky highway, giving you some stunning views.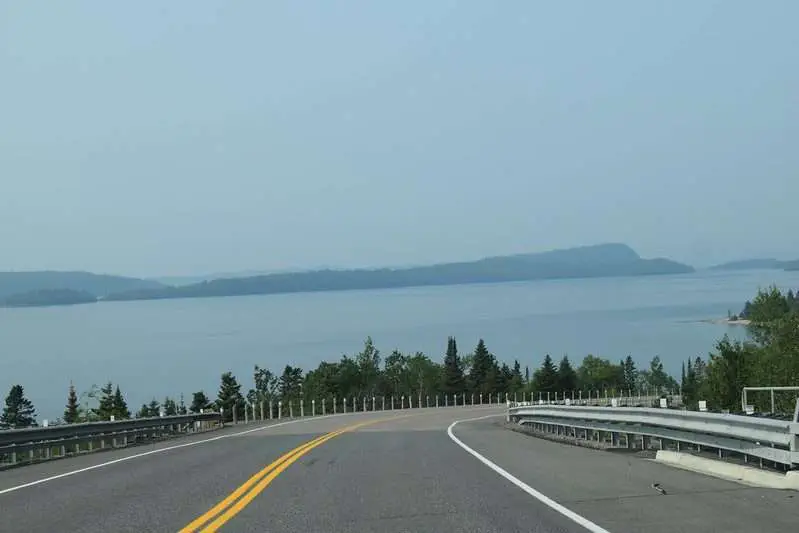 Whistler Shuttle bus offers you door-to-door services from your Vancouver hotel.
Most of the services by bus companies start from the Vancouver International Airport. So you can travel straight from YVR airport to Whistler without any stress or confusion. All you need to do is sit back, relax, and enjoy the views on your way.
Depending on the bus companies, the rates and the services differ. YVR SkyLynx is the only bus service company with ticket counters at the airport and stops in downtown Vancouver.
You can also go for epic rides, which are more affordable and straightforward. The bus rides usually take around two-two and a half hours.
Tip: For the Whistler Shuttle, you need to book it in advance. And do not miss the incredible views of Howe Sound on your way back. And if you want a round trip, the last bus from Whistler departs at 9:00 pm.
2. Vancouver to Whistler by Seaplane
If you are looking for an enthralling and exciting experience, the best travel choice from Vancouver to Whistler would be by Seaplane. The journey by Seaplane is as memorable and thrilling as the destination itself. 
Photo by Artak Petrosyan on UnsplashWith a Seaplane, you can speed up your journey and have the best views and experiences you wouldn't get any other way. The Seaplane ride is costly, but the views of mountain peaks above and the alpine lakes are just worth it.
The journey by Seaplane is relatively short, it takes around 30-40 minutes, but the memories and experience are long-lasting. Some Seaplane services, like Harbour Air, provide rides straight from Vancouver Harbor to Whistler Blackcomb.
Also, a short traveling duration means more time to explore the attractions. With the Seaplane ride, you get more time to spend in Whistler and enjoy it thoroughly.
To get more details about the seaplane services, please click here.
Tip: Seaplane services are open only from late spring till early autumn. So, if you want to ride the Seaplane, mark your dates accordingly.
3. Vancouver to Whistler With a Guided Group Tour
When you don't have much time on your hands, but want to explore and experience the best possible, then you can go for a guided group tour from Vancouver to Whistler.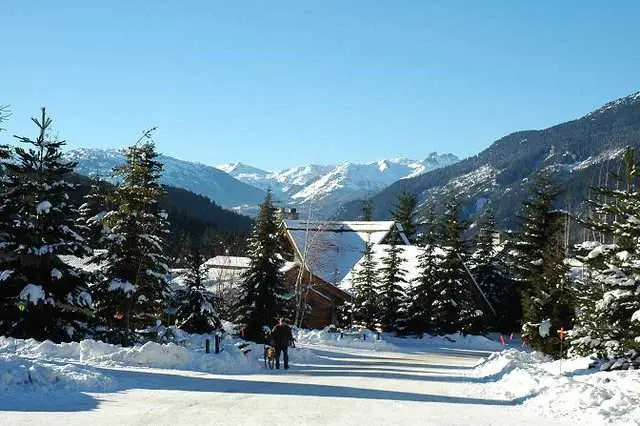 A guided group tour is helpful to those who are just up for the fun and experience and does not want to take the stress of planning.
The guided group tour includes an up and down day trip via the Sea to Sky Highway on a coach bus. A guide fills the passengers with every detail and tells them what to look at or for on their way.
The bus stops at famous and picturesque spots along the way, and you are offered all the chances to explore them.
With less time on hand, this is by far the best option to explore every best thing about Whistler.
Tip: The best thing about these guided tours is that the same pick-up and drop locations. It is an easy and comfortable trip.
4. Vancouver to Whistler Drive
Do you enjoy road trips? Most old-school people do, so they choose to rent a car and drive down to Whistler from Vancouver.
The best part about driving on your own is you are free to do what you want, where to stop, and when to move. It's all in your hands, as flexible as it can get.
And road trips are always fun, even if it is the old-fashioned way.
However, while driving on your own from Vancouver to Whistler, you need to make notes of a few things. As the law says, your rental cars should have winter tires during the winter season, October-April. (you don't want to get fined on your trip, at least)
There's also a major setback of going by car or driving on your own, "parking in Whistler is a bit costly." And consider yourself lucky if you get a parking spot available in Whistler during the weekends in the first place.
Tip: You can take as many side trips as you want.
5. Vancouver to Whistler by Taxi
Last but not least, of course, your travel option from Vancouver to Whistler is by taxi.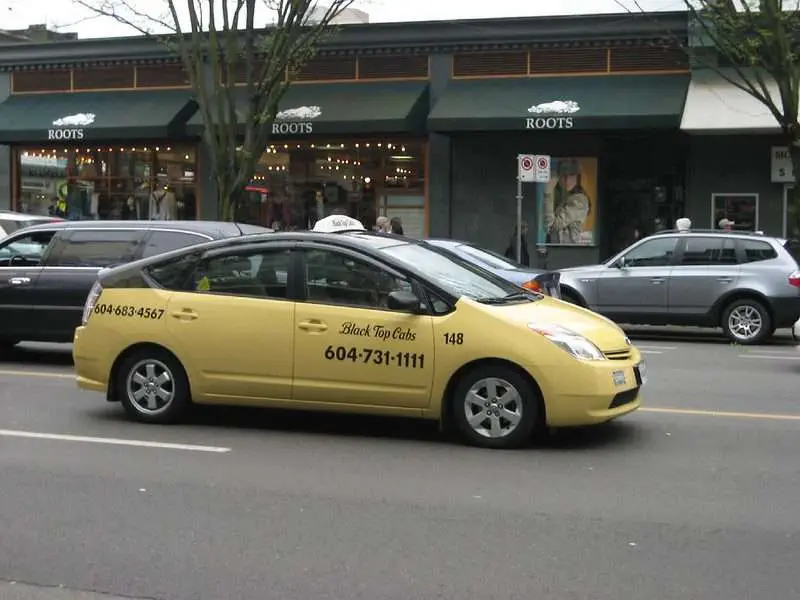 Whistler's taxi services offer rides between Vancouver and Whistler. As long as you book their services in advance, they are happy to pick you up and drop you back anytime you want.
Taxies are the choice for your other means of transportation. If you missed the scheduled bus, you could hire a cab. It's an easy and comfortable ride.
However, it isn't very budget-friendly. That's one drawback to traveling by taxi. It's a little more pricey than you would be expecting. So in case, you want to go by taxi, be prepared for the extra charges.
6. Vancouver to Whistler Train
While a train runs from Vancouver to Whistler. It is just part of a three-day trip on the Rocky Mountaineer. Unfortunately, you cannot book only a portion of your travel.
7. Vancouver to Whistler Flight
There is a floatplane service between downtown Vancouver and Vancouver Airport to Whistler. The floatplane lands on Green Lake, about 3 kilometers from Whistler Village.
Take a Harbour Air flight from Vancouver International Airport or downtown Victoria to Whistler between May and September. Green Lake has a free shuttle that will transport you to the village.
You may take a float aircraft from Vancouver to Whistler if you have one day.
So here are the top 7 best options for traveling from Vancouver to Whistler. All the options are fantastic, though a few have one or two drawbacks. Choose whatever options suit you the best.
Well, once you are in Whistler, there are so many incredible things to do, see and enjoy. And not just in Whistler, there are extraordinary things to see while on your way to Whistler.
Vancouver's Must-Stops Along the Way
So here is our guide to the top 10 things to see and explore along the way from Vancouver to Whistler and in Whistler.
1. Grandville Island Vancouver 
An island right in the middle of a city, what else could anyone ask for? Grandville Island features some of the best waterfront restaurants, cafes, and local markets. And one must check them out.
2. Lighthouse Park, West Vancouver
A National Historic Site of Canada, and the most popular tourist destination. The lighthouse park should be on the list. It is one of the most beautiful parks you will ever come across.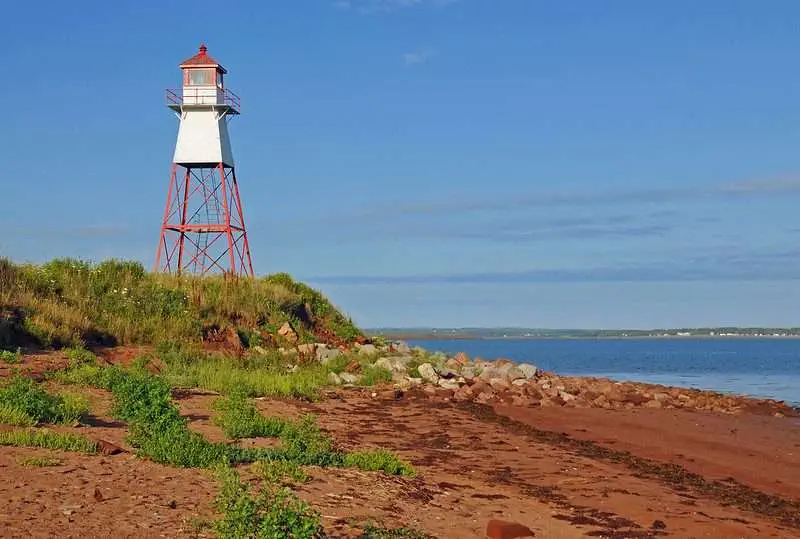 One must check out the lighthouse viewpoint.
3. Stanley Park, Vancouver
 Right in downtown Vancouver is Stanley Park. A National Historic Site of Canada is home to beautiful hidden beaches, wildlife, nature, and a unique waterfront path: Seawall.
Walk or bike the 27-kilometer-long waterfront path.
4. Vancouver International Airport
It is a Transport Canada-designated international airport in Richmond, British Columbia. It is 12 kilometers (7.5 miles) from downtown Vancouver.
Canada's second busiest airport in terms of aircraft movements (306,799) and passenger traffic (25.9 million), trailing only Toronto Pearson International Airport.
It is frequently referred to as a trans-Pacific hub, as it has the most direct flights to China of any airport in North America or Europe. It serves as an Air Canada and WestJet hub and an Air Transat operational base.
The Airport is among eight airports in Canada having US Border Preclearance. It has been one of the few major international airports featuring a floatplane terminal.
If you plan to stay for a day in Vancouver, we have you covered. Click here to know how to spend a day in Vancouver.
5. Galileo Coffee Co. Cafe & Roasters, Britannia Beach 
A beautiful coffee shop situated on the shores of Howe Sound just off the highway is another must-stop spot on your way down to Whistler.
Visit this cafe on your way because a hot coffee cup in the winter is all you need.
6. Shannon Falls
 You don't want to miss this one. Located 58 kilometers from Vancouver towards the south of Squamish is the third largest waterfall in British Columbia.
It is the most popular picnic spot for obvious reasons. And you also get to do some fantastic rock climbs here.
Tip: Do not miss this beauty.
7. Alice Lake Provincial Park
Surrounded by towering mountains and old-growth forests, it features four serene freshwater lakes.
They offer plenty of activities, including swimming, hiking, mountain biking, fishing, and canoeing.
8. Tantalus Range Lookout
A popular roadside observation point offers scenic views of mountains and river valleys. The lookout is named after one of its highest peaks, Mount Tantalus.
Stop at this point and capture all the picturesque views.
9. Porteau Cove Park
The Park is an oceanfront paradise for scuba divers, kayakers, stand-up paddleboarders, beachcombers, and people simply searching for a spot to unwind. It's a small slice of seaside heaven only minutes from Squamish.
The 56-hectare park has driftwood beaches, tidal and intertidal marine life, sunken ships, artificial reefs, picnic spots, and pebble beaches.
Go the Sea to Sky Highway north from West Vancouver until you see the Provincial-Park sign (not Porteau Road, 2km south of the park).
Take the first left off the highway into the park. It's on the eastern side of Howe Sound, 38 kilometers north of Vancouver and 20 kilometers south of Squamish.
10. Sea to Sky Gondola
As you rise beyond it all out on the Sea to Sky Gondola, you'll get a fresh perspective of the town of Squamish and the adjoining mountainous beauty.
Once inside the 8-person gondola with floor-to-ceiling glass windows, you will float 2,900 feet (880 meters) above sea level, taking in spectacular bird's-eye views of all British Columbia has to offer, including mountains, forests, seas, and rivers.
11. Stawamus Chief Provincial Park
It guards the towering 700-meter granite cliffs at the southern entrance to Squamish on the picturesque Sea to Sky Highway.
The park offers internationally significant rock climbing possibilities. Hiking paths to The Chief's three peaks provide breathtaking views of Howe Sound, Squamish, and the surrounding mountains.
Camping, hiking, rock climbing, and beautiful gazing atop the Chief are all options in this park.
12. Brandywine Falls 
This is the perfect spot for people traveling from Vancouver to Whistler through Squamish. It is one legendary landmark on the Sea to Sky highway, offering amazing hiking trails.
The hike is the perfect detour for someone who is on the run. It is just an easy 1-kilometer hike.
The waterfall is about 70 meters high and crashes down beautifully into an underneath crater.
13. Squamish-Lil'wat Cultural Centre
 Whistler's most beautiful museum preserving the history and heritage of the Squamish people is the Squamish-Lil'wat Cultural Centre.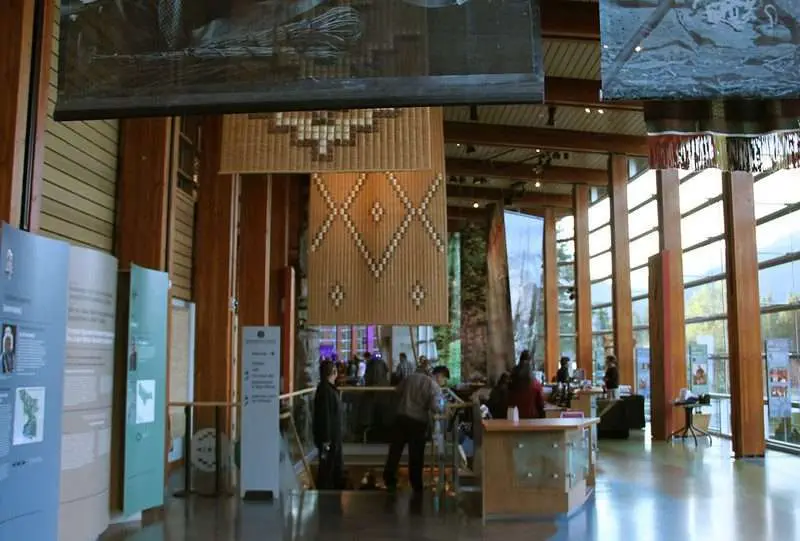 This museum is home to historical art and carvings from the local Squamish people.
And every Tuesday and Sunday evening, this museum hosts First Nations feast and performances for the visitors. There is an on-site cafe and gift shop too.
14. Whistler Backcomb
Last but not least, a definite site is the Whistler Backcomb. The Whistler Backcomb is home to some of the best skiing in entire North America.
The Whistler Mountain and the Backcomb are the two sister mountains that rise above the Whistler village. Your trip to Whistler would be incomplete without visiting the Whistler Backcomb.
It offers a peak-to-peak gondola to travel back and forth between the mountain tops of Whistler and Backcomb. The rise to peak gondola provides terrific views of both the mountains and the surroundings.
15. Whistler Train Station
Whistler station is a railway station on the BC Rail line in Whistler, British Columbia, Canada. Canadian nationals presently operate the railway under a long-term lease between CN and BC Rail.
Rocky Mountaineer operates a single train, the Rainforest to Gold Rush, which travels from North Vancouver railway station to Quesnel railway station and Jasper railway station once a week during high season.
The Whistler Sea to Sky Climb, Rocky Mountaineer's once-daily service to Whistler, was suspended in 2016.
Here is everything you need to know to travel from Vancouver to Whistler. We have also listed the top 10 sites to stop by on your way. However, these are not the only sites. There is so much more to explore.
If you have any experiences to share, do let us know in the comment section. But whichever season you pay a visit, whether summer or winter, you are going to love your time here.
The views and the experience are indeed one-of-a-kind and memorable.
Suggested Reads:
Ten Best Comic Book Stores in Toronto
11 Best Coffee Shops in Vancouver For Relaxation