Bakeries are a matter of endearment for all foodies. They are also an essential part of our day-to-day life. From bread options to pastries and cakes to rolls, pizzas, and cookies, the smell of baked goods proliferates into the air, and perhaps that's why they say, "Love is in the air!"
Below is the list of some bakeries that will give you the experience of walking into top-rated bakeries in Ottawa, and I bet you wouldn't come empty-handed out of it! The best part about these bakeries is that they use high-quality unbleached ingredients to prepare their items.
We all know how France is the Mecca of all bakeries and bakers. Butter croissants must be the most famous of all. While walking in these top-rated Ottawa bakeries, you will feel like you are walking past some authentic French bakeries with the same freshness, aroma, and deliciousness.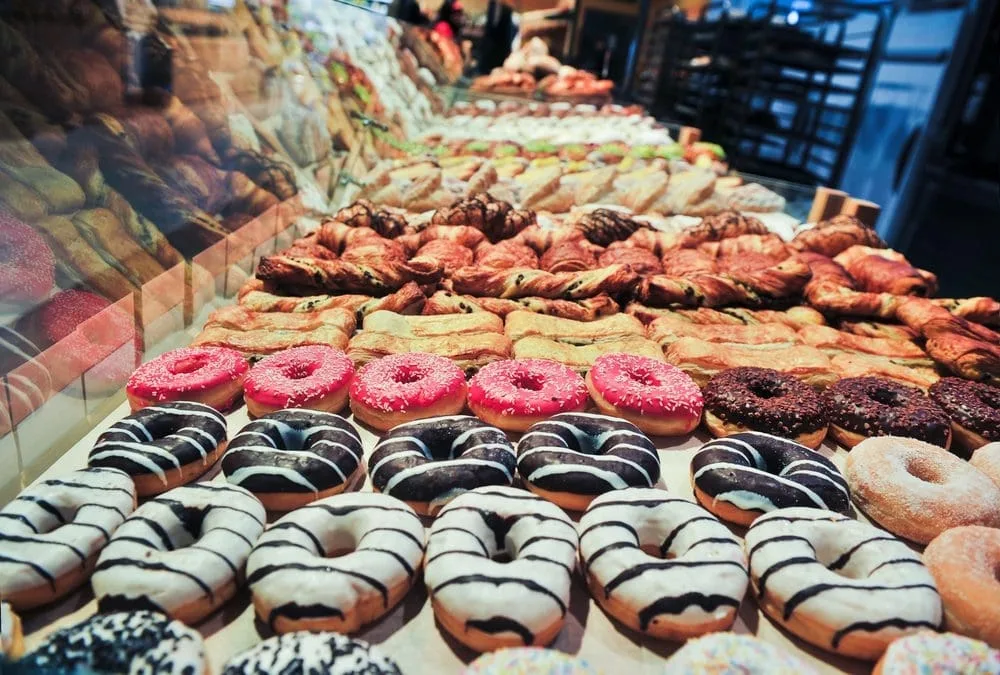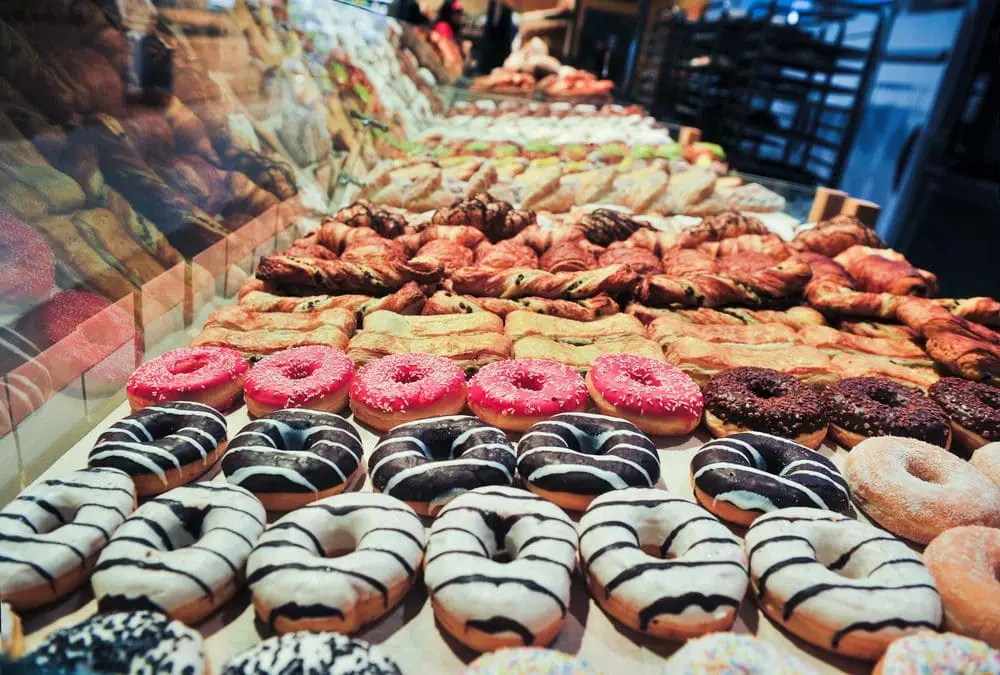 After reading this, you don't need to search for bakeries or pastries near me.  For some unknown reason, bakeries feel so much like home; you can have a small meet-up with your friends or have a small party enjoying your achievements with your close ones with freshly baked cakes, pastries, or some desserts and drinks.
And, of course, it's hard to resist when you're in a bakery to try out their "specialties," and you end up cheating on your diet!
We all need the helping hand of food to pass through some hard times and situations or even celebrate the good ones. Just imagine it's a sunny Sunday, and you visit a fine, decadent French bakery with your best friend, significant other, or your squad or family. 
And enjoy your favourite food, bread, pizzas, pastries, macarons, cookies…is there anything better in the world for a happy brunch?
Here's The List of the 11 Best Bakeries In Ottawa
1. Simply Biscotti
Simply Biscotti is one of the top-rated bakeries in Ottawa and has multiple branches in several locations.  As their name suggests, Simply Biscotti is famous for its renowned Biscottis. Although, they don't just make Biscottis or aren't just good at that. 
You can satisfy your taste buds with their desserts and amazing pastries that they make with their tasty cappuccino.
2. Pasticceria Gelateria Italiana
Pasticceria Gelateria Italiana is one of the top-rated bakeries in Ottawa on 200 Preston Street. Their pretty pastries will instantly make you feel a hundred times better; good food brings a good mood! This place is highly recommended if you are sad or going through some tough times.
Of course, visiting such places in your bad times is unnecessary and celebrating your good times with the area with you in your lows.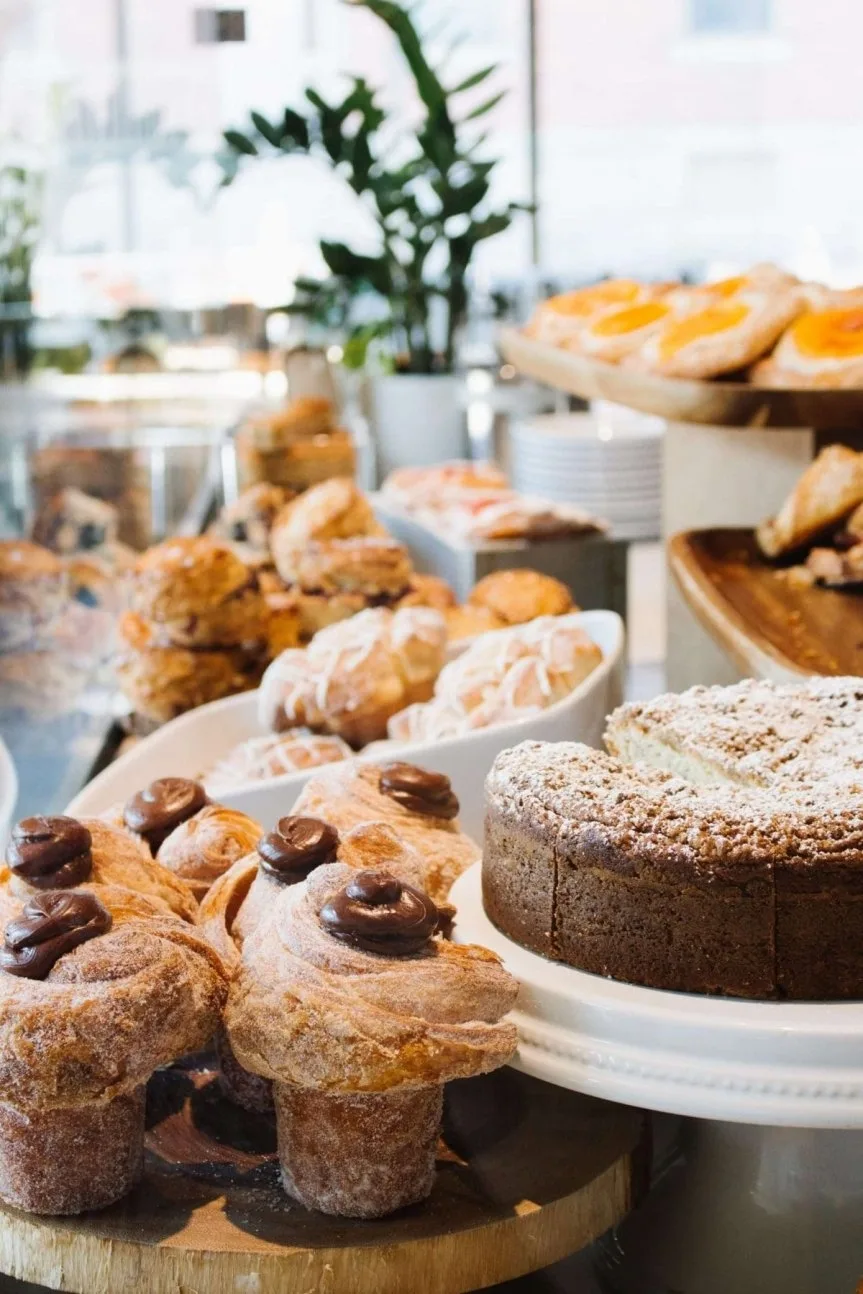 3. Take Another Bite
Take Another Bite is one of the top-rated bakeries in Ottawa, located at 1135 Mill Street. It is more unique and memorable than other bakeries on our list. Asking why?
They not only offer you mouth-watering baked goods but also take classes where anyone like you and me joins them and learns the art & skill of baking.
How, on maternity leave the founder of Taking Another Bite, Bianca Coldrey, got the idea of starting a bakery and café is fascinating. 
She's been working since 2012 with two branches and her dream. They have various pastries and bread, but pasta, pizzas, pies, salads, gluten-free, lactose-free, and low-carb brunch options.
Okay, this is not a thing to mention, but their desserts are just too good! If you have a sweet tooth like me, check out their desserts.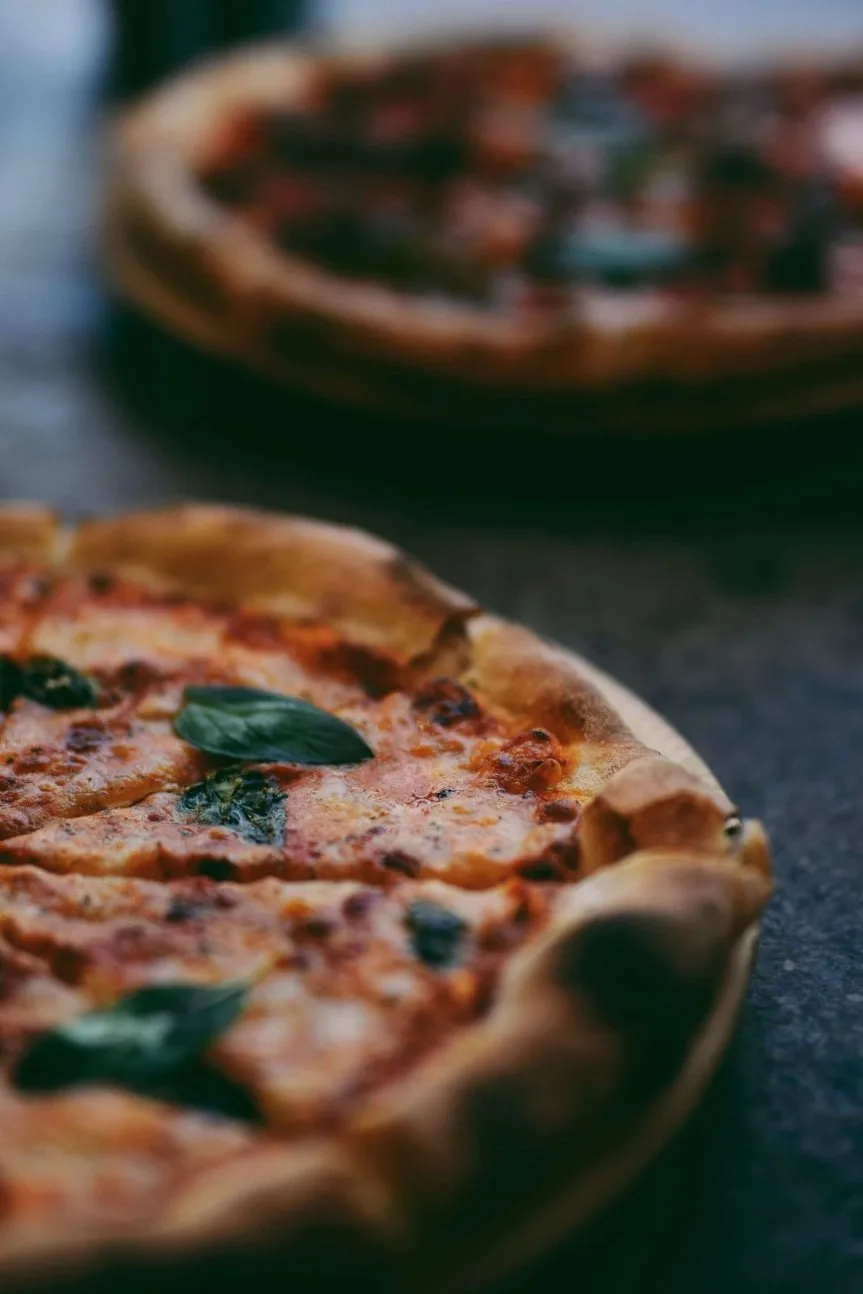 4. SuzyQ Doughnuts
SuzyQ Doughnuts is one of the top-rated bakeries in Ottawa. It is at 969 Wellington Street, West.
It is the most famous place in the entire city for its doughnuts. They have a wide variety of doughnuts, so you might have to taste every variant to choose one or (several) of your favourite ones.
Their doughnuts are so affordable; looking at the taste and quality, it's super amazing, and needless to say, why this is the number one choice of Ottawa people when it comes to having doughnuts. 
Best part? You get value for money here.
5. Bread By Us
Bread By Us is one of the top-rated Bakeries in Ottawa, located at 1065 Wellington Street, West. Their name indicates that their main product is bread, but they also bake other stuff.
They have a rigid timetable for when to bake, which breads to bake at what time, making sure their customers have the freshest, most delicious bread ever. Isn't that amazing?
Other than baked items, they also serve coffee in Burlington, ON.
The timings of the bakery are as follows:
On Monday it's closed.

On Wednesday, it's 9 AM to 5 PM.

Thursday-Friday from 10 AM to 5 PM

And on weekends, Saturday-Sunday from 10 AM to 4 PM.
6. Quelque Chose Pâtisserie 
Quelque Chose Pâtisserie is one of the top-rated bakeries in Ottawa, situated at 274 Montreal Road.
Quelque is mostly known for its delicious, pretty-little macarons.
They have many other options on their menu, but if you want to have a feel of some French bakery in Ottawa, this place is a must-visit. Their macarons are made with almond and untreated flour, while some of their macarons have hazelnuts and pistachios.
Most of the macarons' fillings made in Quelque Chose Pâtisserie use butter or creams, but the dark chocolate macarons and raspberry macarons are dairy-free, so in case you are allergic to dairy; you can choose these. 
7. Strawberry Blonde Bakery
Strawberry Blonde Bakery is one of the top-rated bakeries in Ottawa at 114 Grange Avenue.
What makes it different from others is that Strawberry Blonde Bakery is not like a traditional bakery. How? They use vegan products for baking; their items are gluten and nut-free, making them allergy-free (if someone is lactose intolerant). 
Don't worry if you're a fitness freak or are allergic to dairy; quickly put on weight, and you can have their bakes stuff without any guilt. How well does it sound?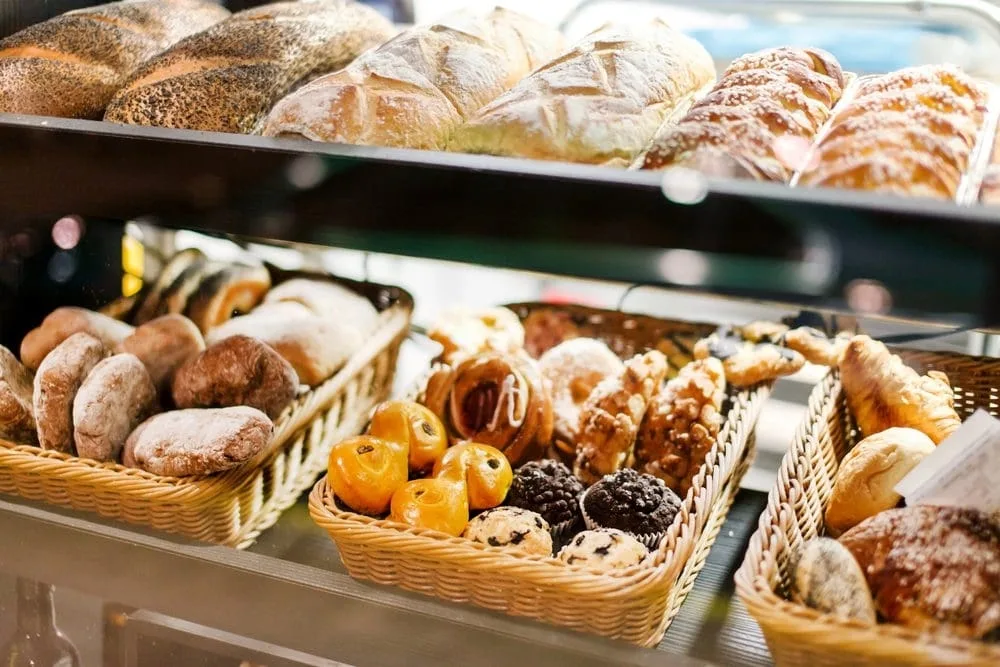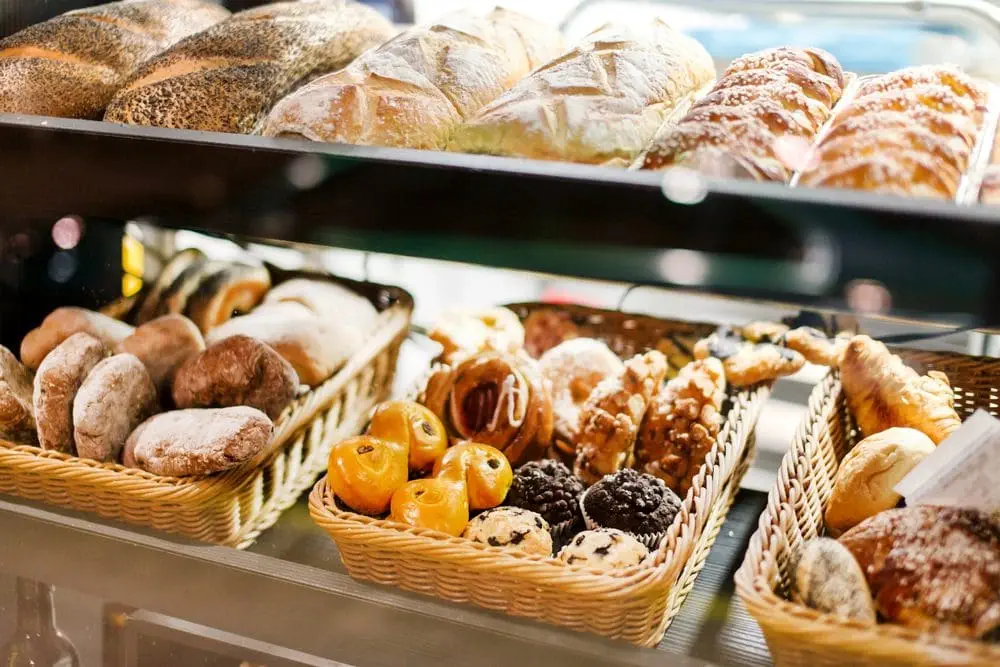 8. Bread & Sons Bakery
Bread & Sons Bakery is one of the top-rated bakeries in Ottawa, located at 195 Bank Street. It is a famous bakery in downtown Ottawa with amazing food.
It is a vegetarian bakery with a coffee shop. Other than bakery items, they serve you soups, pizzas, sandwiches, salads, and hummus. This place is the right choice for dates.
Imagine it's a rainy day, and it's all wet everywhere, little to no traffic on the road, pleasant petrichor, and you find an old-fashioned, vintage bakery to stop by.
Bread & Sons are something (or, say exactly) similar. This antique bakery sells some of the best and most unique pizzas if you get bored of having sweets.
They are open from Tuesday to Friday from 7 AM to 6 PM.
9. Le Moulin De Provence
Le Moulin de Provence is one of the top-rated bakeries in Ottawa, located at 55 ByWard Market Square.
Le Moulin de Provence was highlighted when Obama visited this place on his first Ottawa trip. Since then, one of the most favourite baked items, 'Obama Cookie,' came into being.
This bakery is a landmark in Ottawa for a valid reason. Of course, their baked items, desserts, cakes, pastries, and cookies will show you why. If you plan to visit Ottawa or are new here, add this place to your bucket list right now!
10. The Black Walnut Bakery
The Black Walnut Bakery is one of the top-rated bakeries in Ottawa, situated at 979 Cameron Street. This is the best pastry shop near me on Cameron Street.
It was founded by a couple, Myroslava Mykytyn and Isaac Fouchard. It has been in their head since 2010, and finally, they set up their bakery in 2015, which has grown multifold. 
You have to preorder most of the stuff, and their pies, sourdoughs, heart bread, and Viennoiseries are top-notch. No matter how big a Moodie, choose a foodie you are; they have every type of dessert and pastries you could ever imagine.
The Black Walnut Bakery specialities are Viennoiseries, and you can agree to this after the first bite. It is an old-fashioned place with innumerable options to choose from. Indeed, a must-visit in Ottawa.
11. Art Is In Bakery
Art Is In Bakery is one of Ottawa's top-rated bakeries at 250 City Centre Avenue, 112. They have taken inspiration from the fine Paris boulangeries and the poppy, hippie Brooklyn cafés.
Art Is In Bakery is a gastro bakery that satisfies its customers' hunger pangs or cravings. Enjoy a cup of hot, perfectly brewed coffee, artistic bread, lunch, breakfasts, and pastries.
Art Is In Bakery is open from Thursday to Sunday from 9 AM to 5 PM or until they sell out. They have excelled in the art of customer satisfaction. They offer their customers the right kind of food, just what they want.
The fine and high-quality ingredients used in making the pastries, baguettes, and bread of Art Is In Bakery make their stuff fresh and delicious.
What would be your choice if you had to choose between these three? Oh, you ask me for hints? Let me answer you straight; you will end up buying EVERYTHING! Hope now your search for a bakery near me has ended.
Closing Thoughts
I firmly believe no matter how angry, sad, or frustrated you are, good food does light up your mood significantly to some extent. Whether you are looking for nut-free bakery, gluten-free options, moist cake, sourdough bread, wild oat bakery, banana muffin fresh bread, or any other delicious baked goods, these top-rated bakeries have it all.
Visit any of the top-rated Ottawa bakeries from this list and let it flow! Impress your date with delicious food in one of the top-rated bakeries in Ottawa.
Some places are nice if you believe in simple, sober brunch dates. There might hardly be any girl who doesn't like sweets.
Thank me later!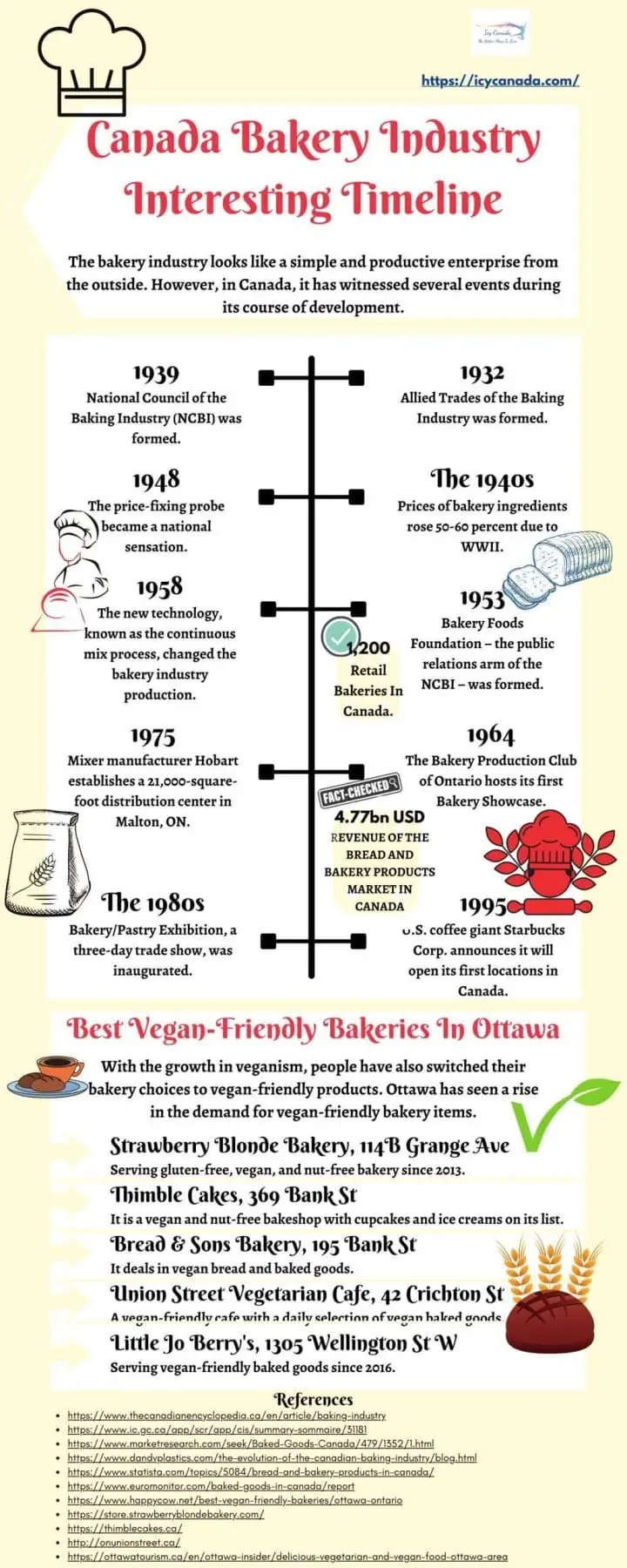 As an Amazon Associate, Icy Canada earns from qualifying purchases.
[amazon_auto_links id="81298"]
The Icy Canada team strives to create content that matters. It's why our content is written by travel writers, authority experts, well-known authors, and niche experts. Our content is also periodically reviewed by expert authors for accuracy and trustworthiness.
As an Amazon Associate, Icy Canada earns from qualifying purchases. [amazon_auto_links id="81298"]