Looking for things to do in Vernon? Don't know where to start? Do not worry because we have got you covered.
Vernon is a beautiful place filled with rolling grasslands, golden beaches, and a lush environment. One of the most scenic parts of British Columbia, it is a traveler's paradise.
In this article, we have curated the list of Vernon's best things to do so that you're prepared to fill your travel diary with the best stories!
1. Go up the Middleton Mountain
One of the best things to do in Vernon, it will be the best way to introduce yourself to the lush environment and physical nature of the city and prepare yourself for the various outdoor activities the city offers.
Hiking Middleton Mountain is an adventure not to be missed. The trail offers beautiful views as you hike. Moreover, it is a great experience to get early on in your Vernon trip.
There are four different hiking loops that you will find in the summit area; all of them are more or less flat, especially once you have ascended onto the plateau itself. The trail features panoramic views of Kalamalka Lake, downtown Vernon, Swan Lake, and much more.
What better way to have your first date with the city?
2. Kalamalka beach is a must-visit
One of the most popular beaches of Vernon is also known as "Kal Beach." The beach is beautiful and scenic. A long bed of golden sand can invite any bystander to lie down and bathe in the glowing sun. The beach also has plenty of trees to provide shade and comfort from the sun rays and heat for visiting tourists.
The Kalamalka beach is well maintained, with restrooms, bars, and SUP rentals. The atmosphere is bustling as you can find people playing at the beach volleyball courts or posing at the wooden pier.
On a bright sunny day, Kalamalka beach offers views and sights of a lifetime and is one of the most relaxing things to do in Vernon.
2.1 Can you swim in Kalamalka Lake?
Kalamalka Lake Provincial Park visitors and swimmers should be warned that swimmers' itch may be present. Although cliff diving is common in the park, it is very dangerous. Debris and protruding rock shelves are frequently concealed just below the surface.
2.2 Is Kalamalka Lake warmer than Okanagan?
In addition, it is believed to be three to four degrees warmer than Kalamalka Lake, which is located nearby. South of Wood Lake at Beasley Park/Reiswig Regional Park, 22 kilometers (13 miles) from Kelowna's center, is another beach that is worth visiting.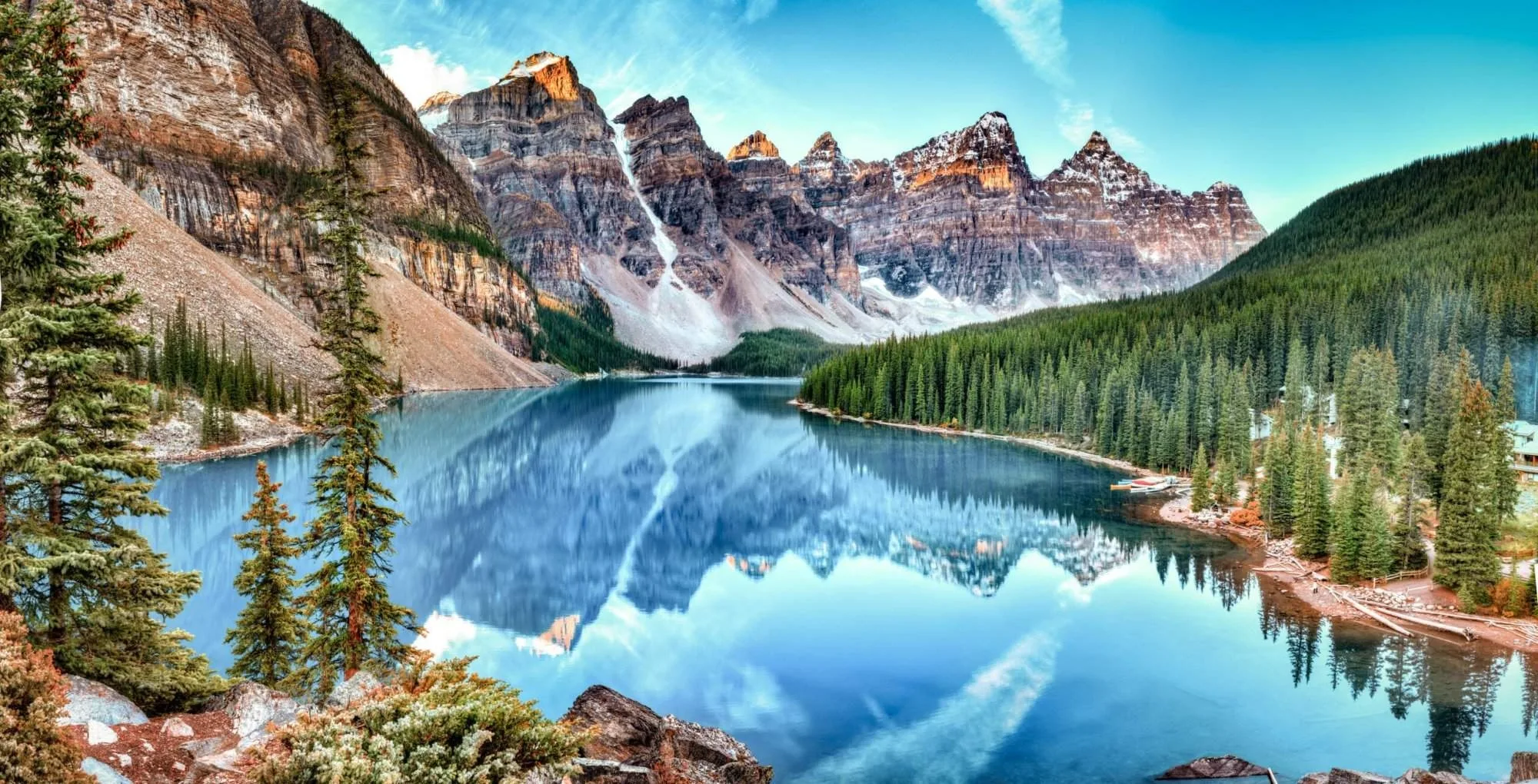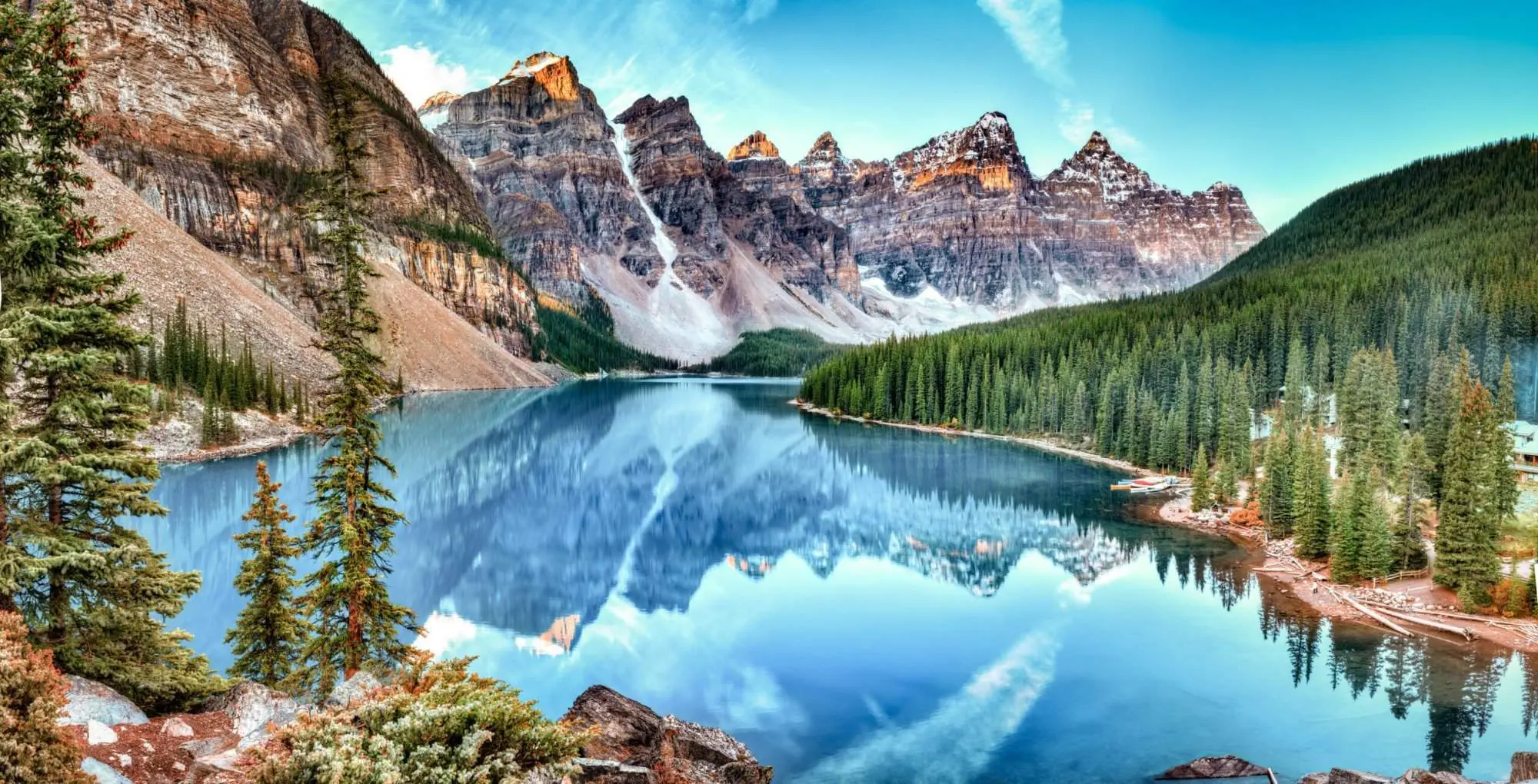 3. Soak your eyes at BX Falls
BX Falls is a place straight out of a novel.
A lush forest shades the place. Its ambiance feels mystical when the sound of the falling water and the natural setting come together. The waterfall maintains the freshness in the surroundings and balances the summer heat. It is the spring that brings out the highest intensity from the waterfall.
One of the loveliest and most romantic places on this list, BX Falls, should not be missed.
3.1 Where does BX Creek flow?
At the northern side of Vernon, BX Creek flows south from Silver Star Provincial Park and into Swan Lake (Figure 1). According to BC Environment's mapping, the BX Creek community watershed consists of the drainage area upstream of a water license point on BX Ranch, covering 7,050 hectares.
4. Paddle away at the three lakes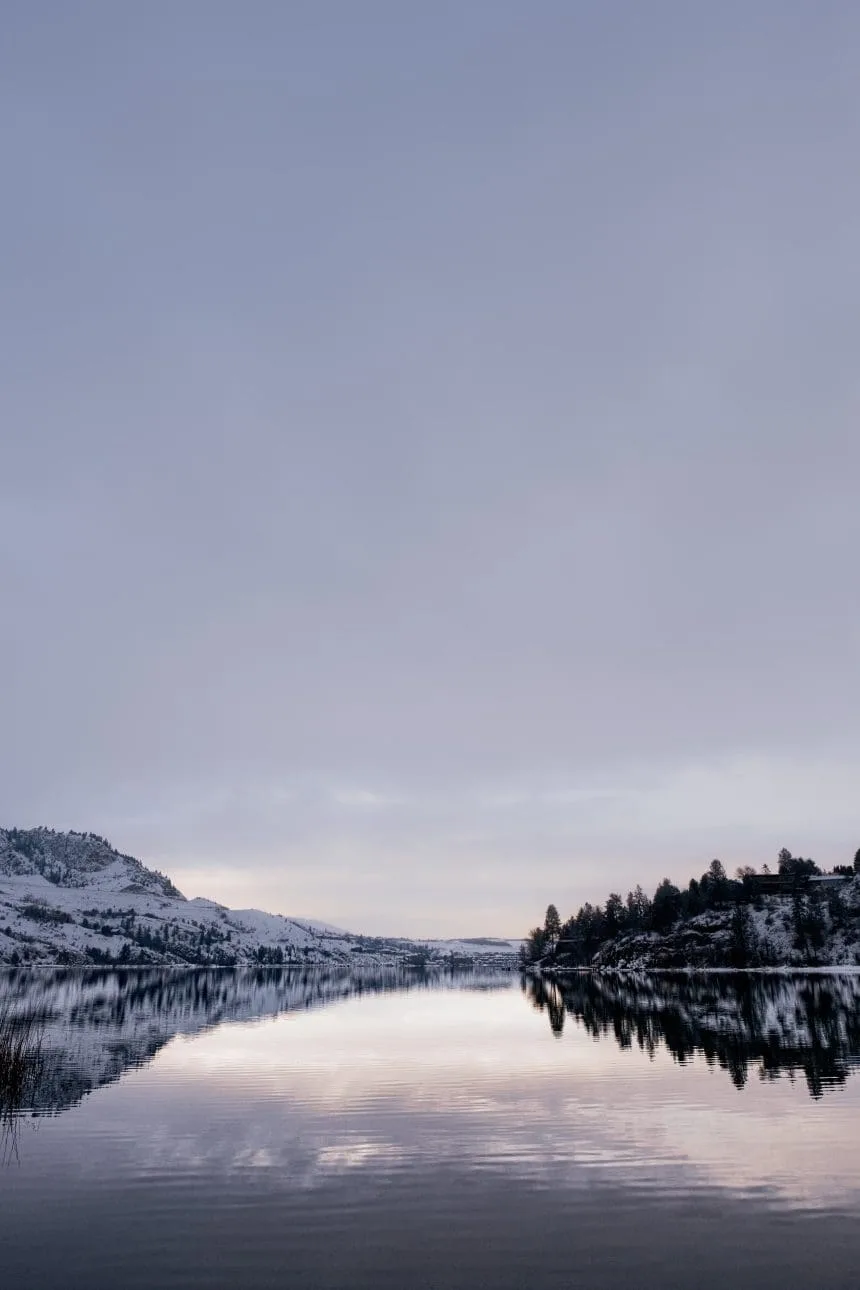 Vernon has three beautiful lakes, which is a treat for paddling lovers. Paddling facilities are available, and you don't need to bring equipment.
Several watersport rentals are available, and you can find a comfortable kayak or canoe at most companies.
4.1 Kalamalka Lake
Glacial limestone deposits have made this place a scenic delight. The green and blue hues that color its waters have made it a popular tourist location. After all, even if you aren't paddling, you can still click the best pictures to put up on your Instagram! This place is best enjoyed on a clear and bright sunny day.
4.2 Swan Lake
The smallest of all the three, shallow and marshy, contains a bustling natural ecosystem. It provides a pristine environment for paddling filled with the sounds of its birds and jumping fishes. It is a protected wetland home to over 200 bird species.
4.3 Okanagan Lake
Some legends surround this lake. It is said to be home to the legendary Ogopogo, a lake monster whose tales have been a part of Canadian folklore for centuries. This could be a great conversation starter for you because the legend is so huge that you could discuss it with anyone at the lake or in nearby areas.
The lake is a huge water body, stretching up to 135km and as deep as 232 km.
Paddling is one of the most popular things to do in Vernon, and all of the lakes bring with them a different experience, so you shouldn't think twice before trying them all.
5. Walk or bike on the Okanagan Rail Trail
The Okanagan Rail Trail was used earlier to bring the Okanagan Valley's produce across the country. Today, the discontinued Kelowna Pacific Railway line is used as a pathway between Coldstream and Kelowna.
It offers beautiful Okanagan region sights and comfortable riding spaces for biking trails. The path is fit for walkers too.
As the Okanagan Rail Trail runs closely along the shores of Kalamalka Lake, walking alongside can be one of the most enriching and beautiful things to do in Vernon!
5.1 How long is the Okanagan Rail Trail?
The Okanagan Rail Trail is a truly unique experience, with a total length of 50 km starting at the north end of Kalamalka Lake and ending at the center of Okanagan Lake, downtown Kelowna. With the trail being a maximum grade of 1.3%, biking or walking the trail is a breeze.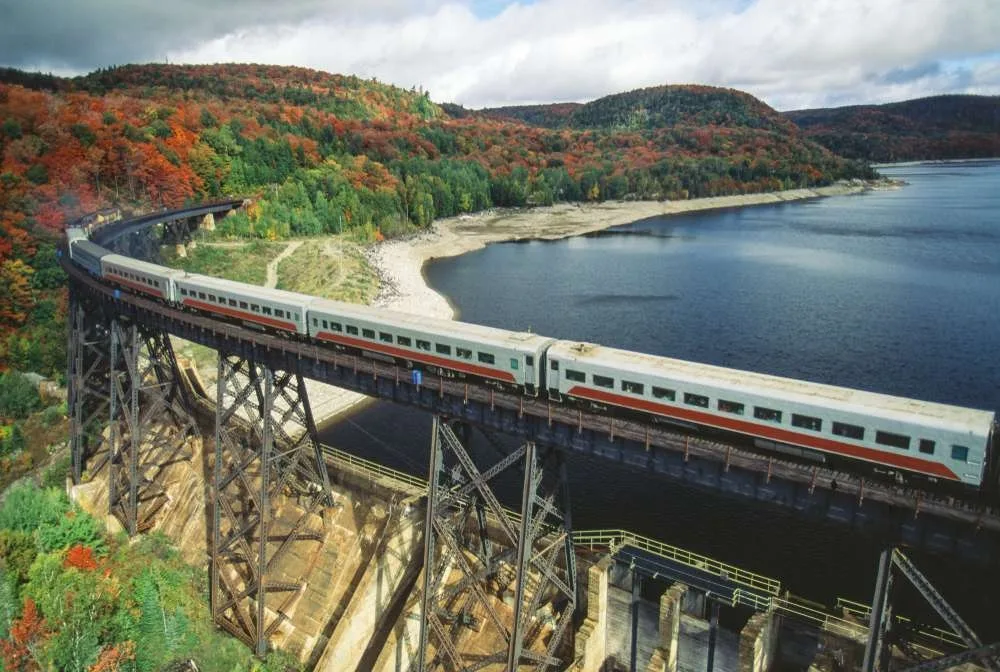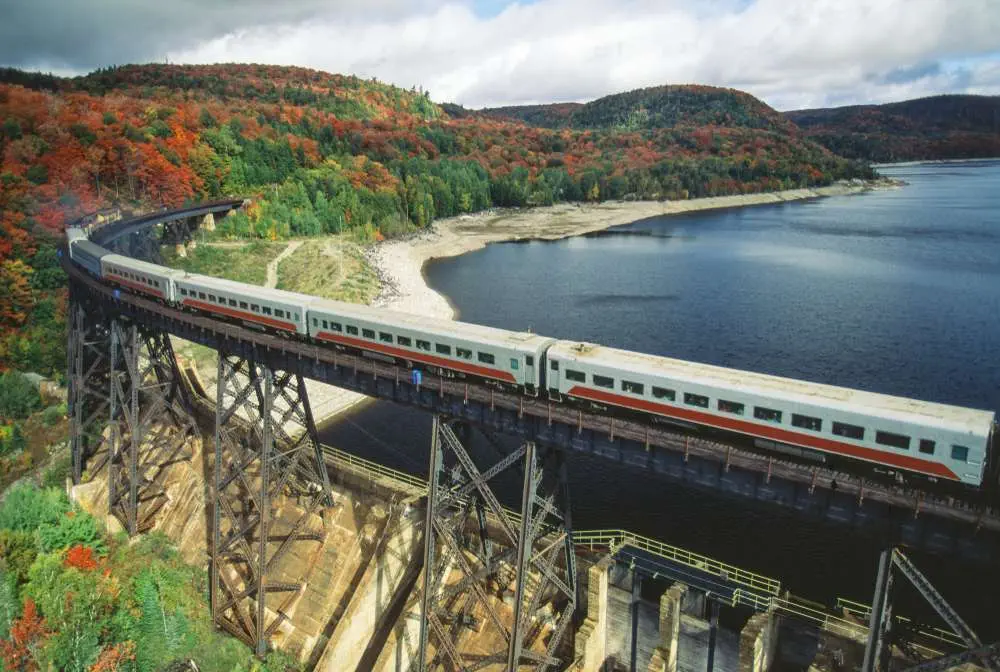 6. Silver Star Ski Resort has alpines to overwhelm
The Silver Star Ski Resort is a package on its own. During winters, it is a white paradise of snow; during summers, it offers a breathtaking sunlit view of the alpines.
Moreover, they are a bunch of activities to do here. It has Canada's second-largest bike park, which offers over 100 kilometers of challenging mountain bike trails to try. There are hiking trails where you can hike amongst beautiful mountain scenery and sights.
Mountain biking trails under the shade of alpines and amongst the meadows have a different feel!
7. Experience the farms at Davison Orchards
One of the most wholesome things to do in Vernon, Davison Orchards, is popular with tourists and locals alike. It is a family-run farm with a local produce market, bakery, cafe, playground, and ice cream shop. It offers tractor-pulled wagon rides around the farm too. The experience will feel incredibly wholesome and friendly, and you can partake in as many activities as possible. There's no entrance fee; it is as homely as it gets.
To have an enriching experience, Davison orchards is one of the best things to do in Vernon.
8. Sip BX Press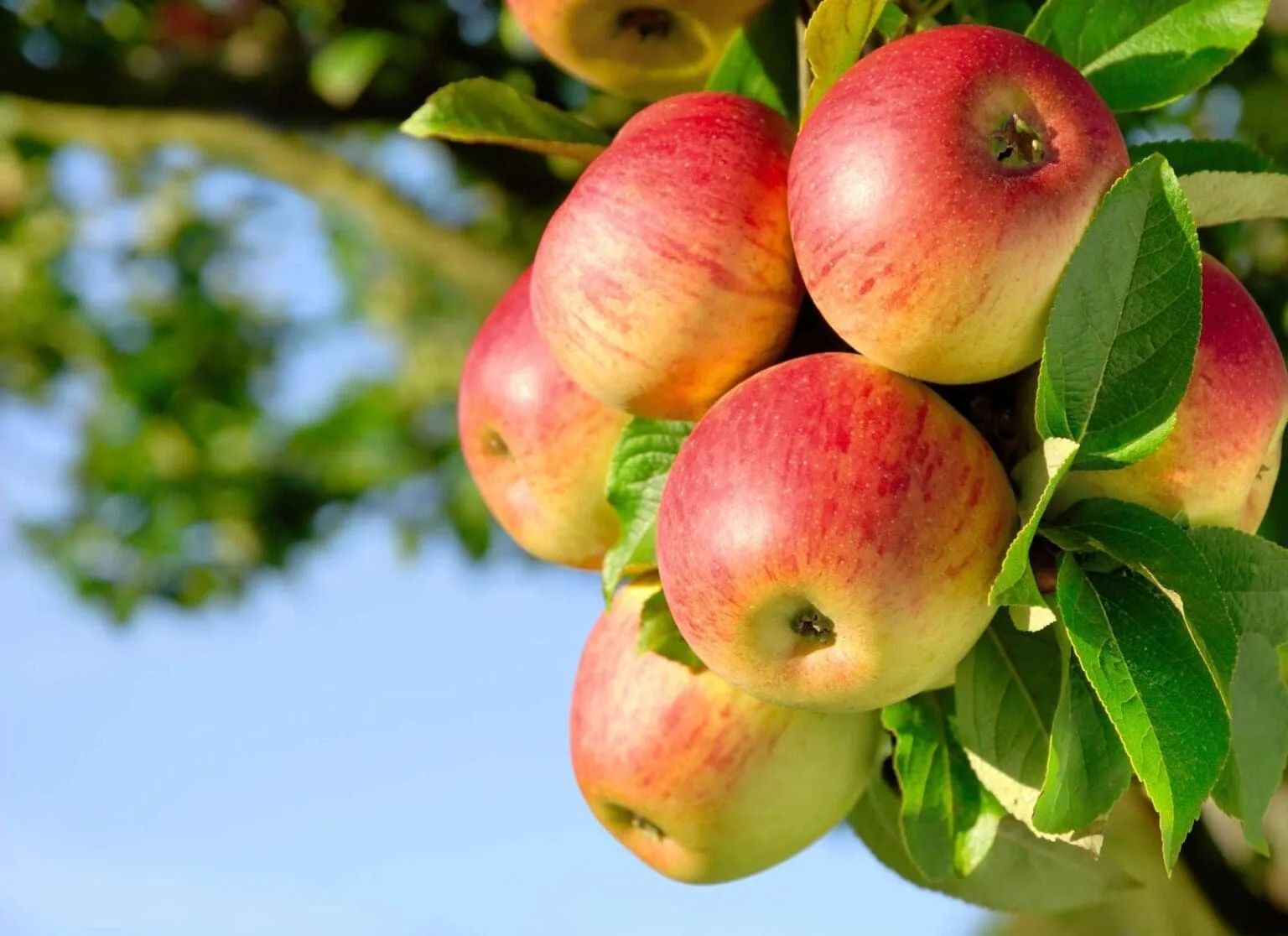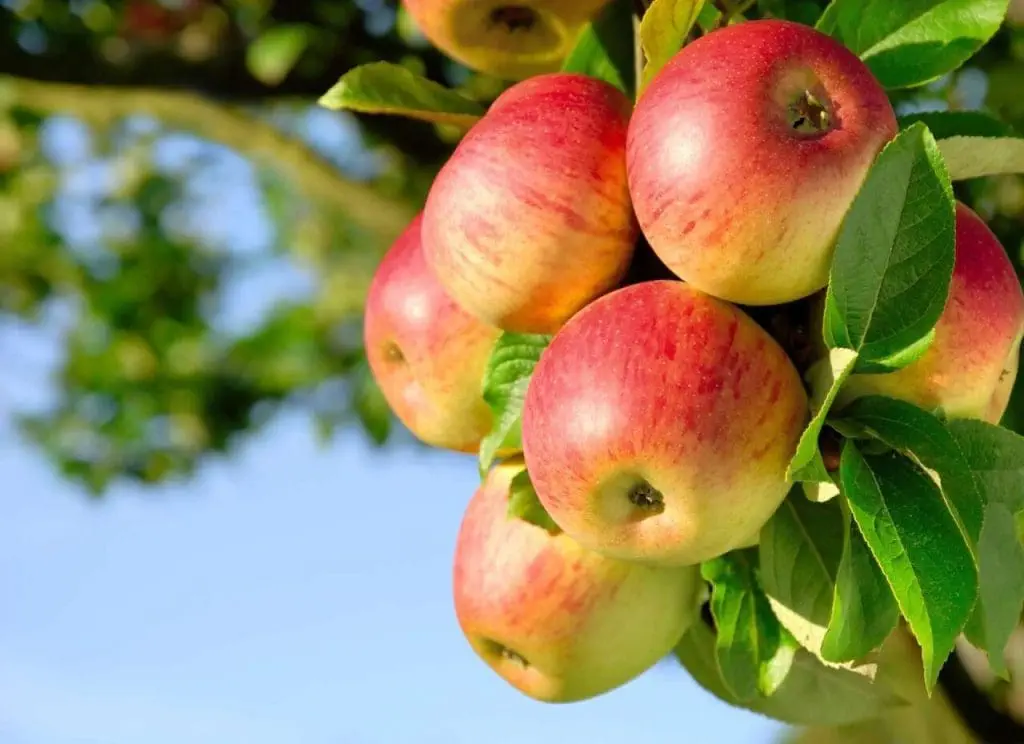 Vernon is well known for its apples. This also led to the emergence of cideries in Vernon, the most famous of which is BX Press.
The cidery offers an enriching tasting experience. It has a comfortable and relaxed tasting room and patio alongside the orchard. You can try various flavors here, from traditional to experimental. They have a lot of fruit-infused flavors as well.
BX Press is steeped in the cidery culture and tradition of Vernon. So much so that its name is also a part of history. During the Cariboo Goldrush way back in the 1860s, a stagecoach company named Barnard Express provided services across the interiors of British Columbia. This is the inspiration behind the name "BX Press," which pays homage to the heyday of the Barnard Express.
9. Stopover at the Sparkling Hill Resort
Located atop a granite rock bluff just south of Vernon, the Sparkling Hill Resort is an adult-only luxury resort.
It has spacious rooms which offer views of a lifetime. The beautiful floor-to-ceiling windows heighten this. This experience is made richer with a two-person bath in front of breathtaking views and crystals studded into the ceiling above.
It also includes one of Canada's largest spas. Along with this, the hotel guests are provided access to the steam and sauna rooms and various swimming facilities available at the resort. There are relaxation rooms with experts who offer over 100 types of treatments.
Sparkling Hill Resort has two on-site restaurants, with both outdoor and in-room dining available.
All in all, a weekend stay here is worth a month-long visit at most hotels. A luxury hotel at the center of a stunning landscape, this is an experience you will not regret!
9.1 How many rooms does Sparkling Hill Resort have?
A wellness resort for adults only, Sparkling Hill has 146 elegant rooms and 3 penthouse suites.
9.2 How Old Is Sparkling Hill Resort?
More than 3.5 million Swarovski crystals are used in the 149-room spa resort, which debuts in April 2010. The Sparkling Hill Resort, with over 240,000 square feet of floor area, offers some of the most breathtaking lake and mountain views in the Okanagan.
10. Take a hike to Rattlesnake Point, Kalamalka Lake Provincial Park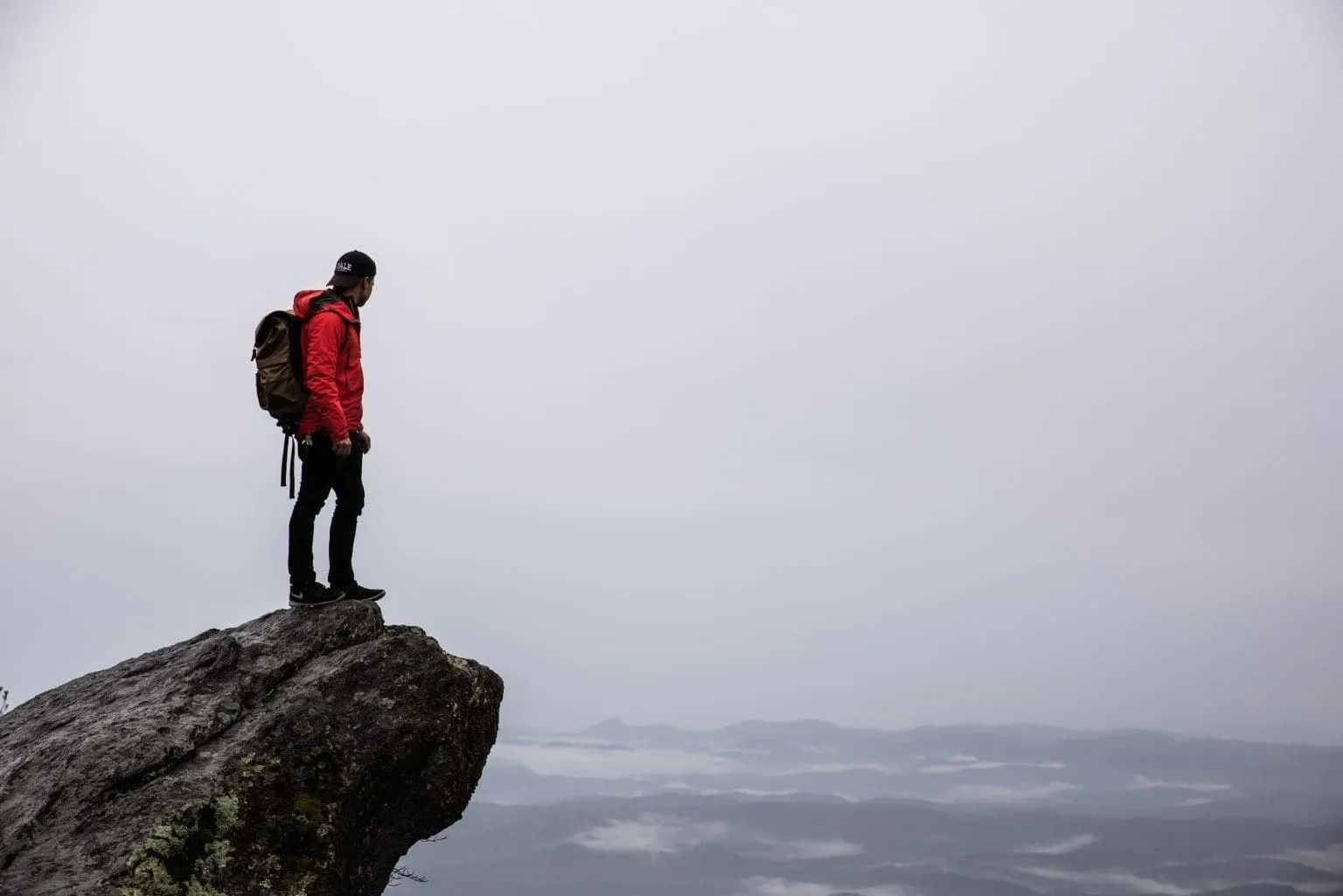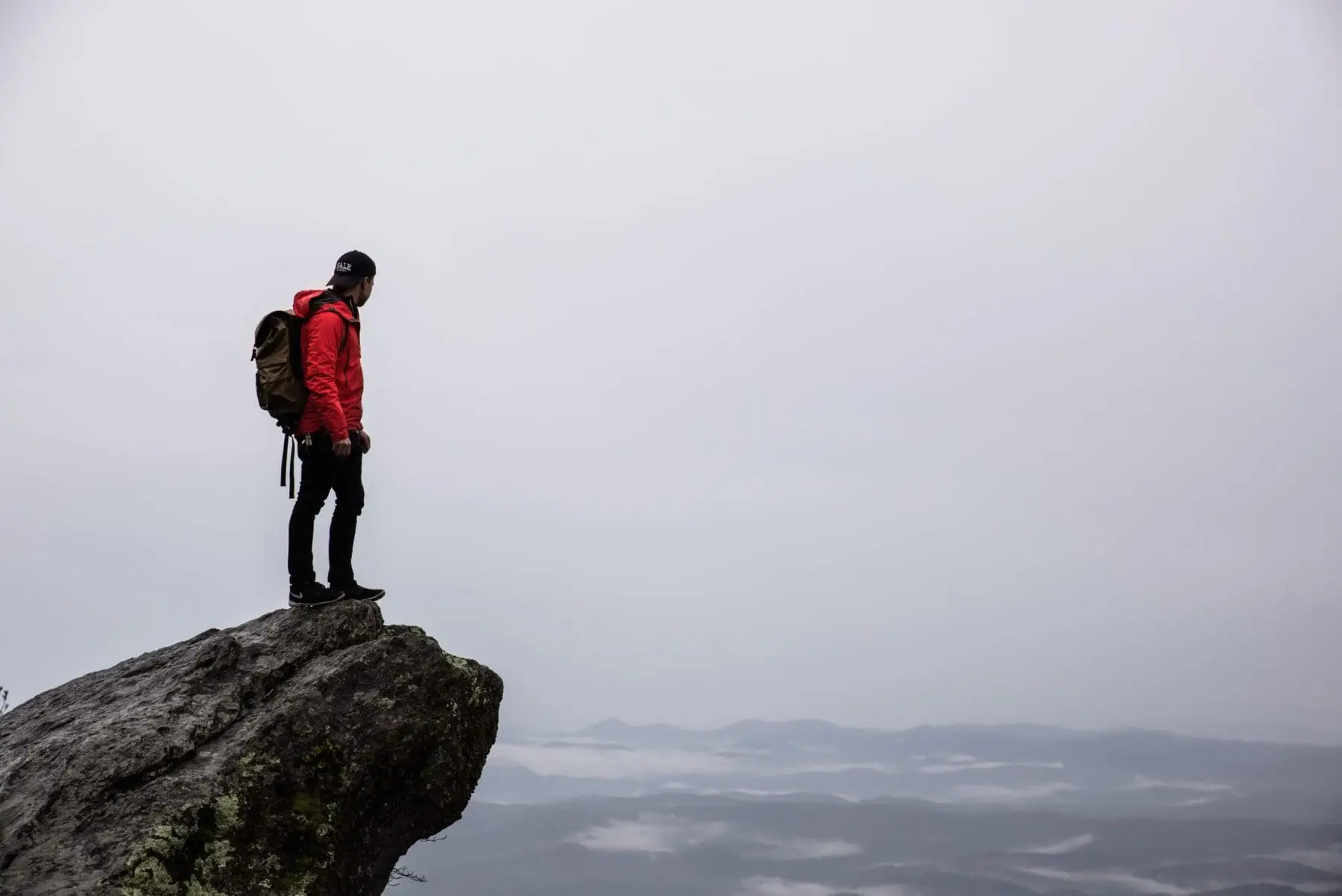 Rattlesnake Point is located at the tip of a rocky peninsula jutting into Kalamalka Lake. This beautiful location makes it one of the best spots to get astonishing views.
The place offers panoramic views for you to feast your eyes on. The Kamalkas' beautiful turquoise colors and the rolling grasslands beyond the shore can also be seen. The shortest way to reach it is through a relatively easy loop hike which is 2.5 km long.
One of the most exciting things to do in Vernon is a place that would make for a dreamy location in any novel; it is a must-visit. You would feel satisfied looking at the beauty of nature that the views from this place have on display.
11. Taste mead at Planet Bee Honey Farm and Honeymoon Meadery
You'll find craft breweries easily in British Columbia since they're aplenty in the locale. But, interestingly, Vernon houses meaderies as well, which is one of the best things to do in Vernon. The most recognizable one is the Honeymoon Meadery. It is a part of Planet Bee Honey Farm, whose specialty is handcrafted honey wine made with organic materials and ingredients.
At the Honeymoon Meadery, mead tastings are complimentary and one of the most interesting things to do in Vernon. They offer a variety of choices to try, and the flavors range widely in terms of sweetness.
The experience is complete with a large honey gift shop available at the Planet Bee Honey Farm to take home souvenirs. They also have an educational center and an indoor glass observatory hive.
This place will offer unique experiences that will leave you asking for more such things to do in Vernon!
12. Wander in the Swan Lake Nature Reserve
Despite being close to downtown Vernon, Swan Lake will still make you feel miles away from the hustle-bustle of city life.
Swan Lake is considered by many to be a serene setting. The green landscape, replete with lakes and hike trails, enriches its mystical and peaceful environment.
It is one of the most peaceful things to do in Vernon. It is a part of a protected wildlife management area, which houses a pristine ecosystem. It is home to many birds, amphibians, and mammals.
The surrounding views and presence of wildlife make this a great escape from the noisiness of the city land. It is an experience you wouldn't want to miss!
12.1 How long is the walk around Swan Lake?
Discover this 1.6-mile loop trail in the Saanich area of British Columbia. It typically takes 31 minutes to complete and is regarded as simple.
13. Drink it up at the Okanagan Spirits Craft Distillery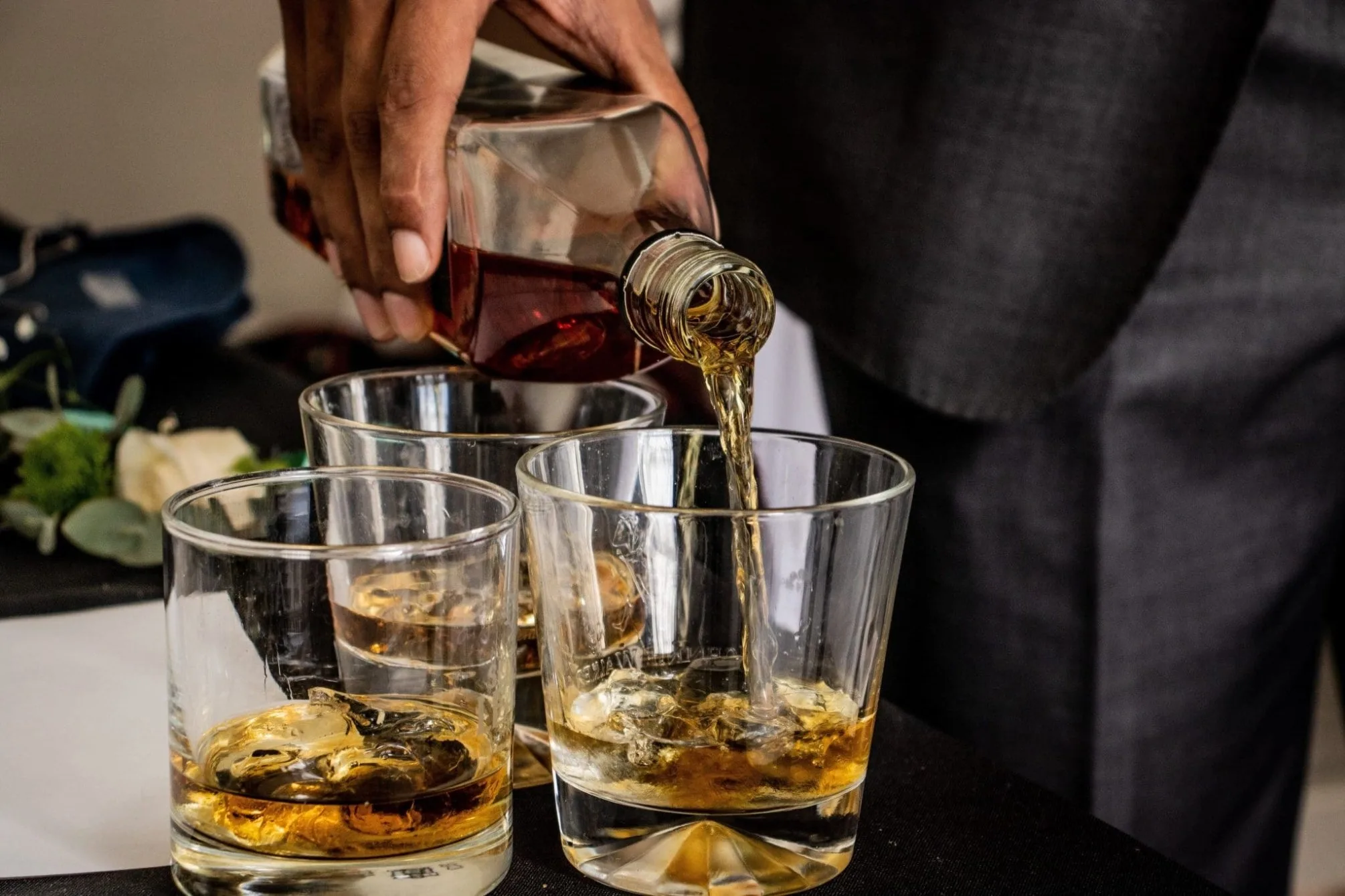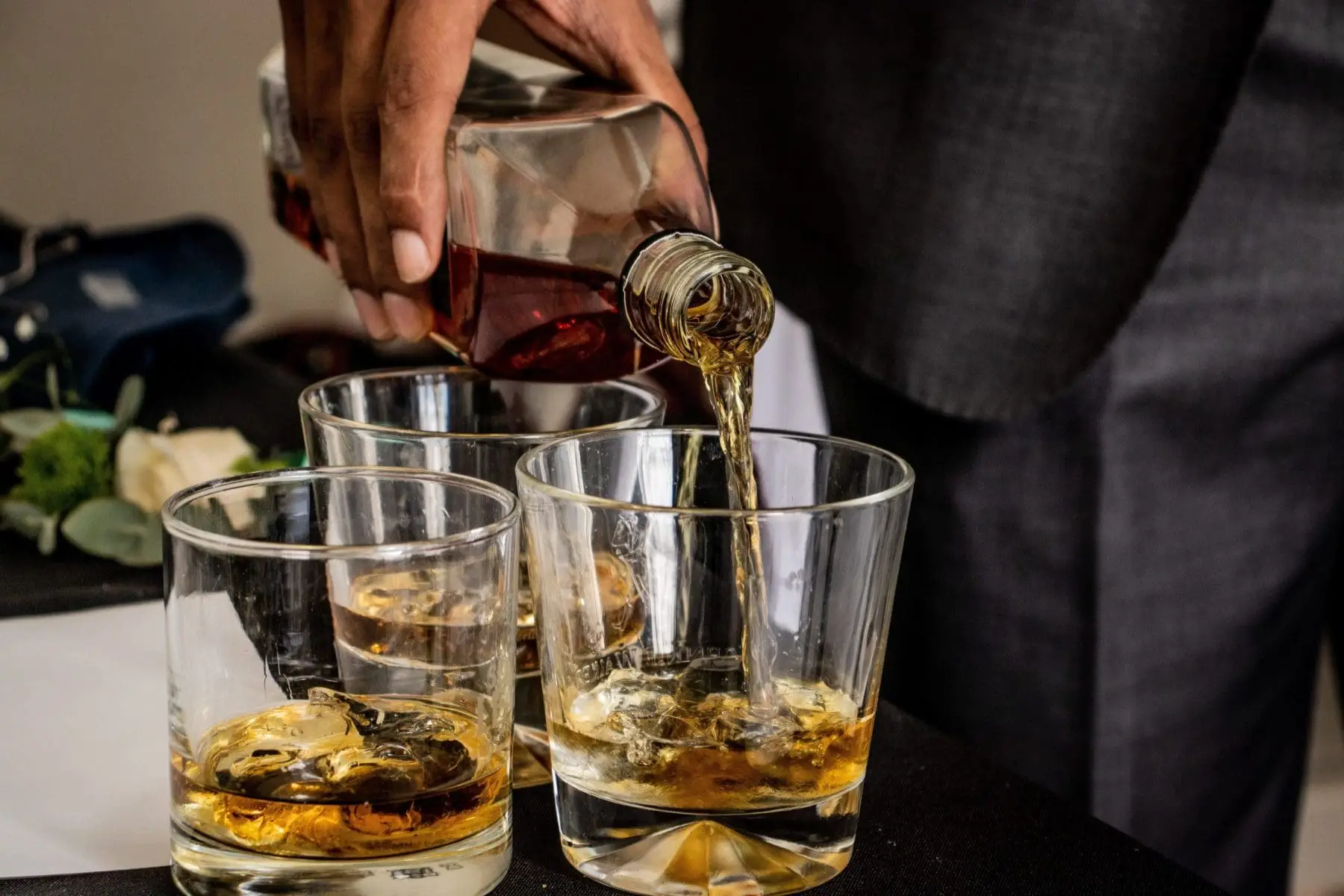 It would be best if you visited the Okanagan Spirits Craft Distillery. A unique distillery in British Columbia, it offers over 30 different varieties and variations of whisky, gin, vodka, and other liquors that are made here.
The distillery is family owned and is operated with a love of love being a family endeavor. Its history and achievements are beautifully displayed on the tasting room walls. This is also a great way to acquaint yourself with the lives of local producers in Vernon.
We recommend booking ahead if you want to try out their signature collection. You can drop in casually for a tasting or book early if you're eager not to miss any part of the experience. Either way, the people will be welcoming.
Also, they offer a range of experiences, from solo and private tasting to guided tasting sessions for gin and whiskey. This ranks high amongst all the tasting-related things to do in Vernon.
14. Step into living history at O'Keefe's Ranch
O'Keefe's ranch is a living emblem of history. It was founded in 1867, at the height of the Cariboo Gold Rush. Today, O'Keefe's Ranch is a heritage site, replete with a blacksmith shop, general store, church, school, mansion, and so much more.
All this will take you back in time and leave you with a piece of history to take home. Significant effort has been put into the ranch to keep it intact.
O'Keefe lived and worked on the farm for nearly a hundred years before turning it into a heritage site in the 1960s. It is now a non-profit society, and they invite tourists for self-tours and visitation in exchange for donations.
This is one of the most informative and wholesome things to do in Vernon, an experience you shouldn't miss!
15. Feast your eyes on Vernon's downtown murals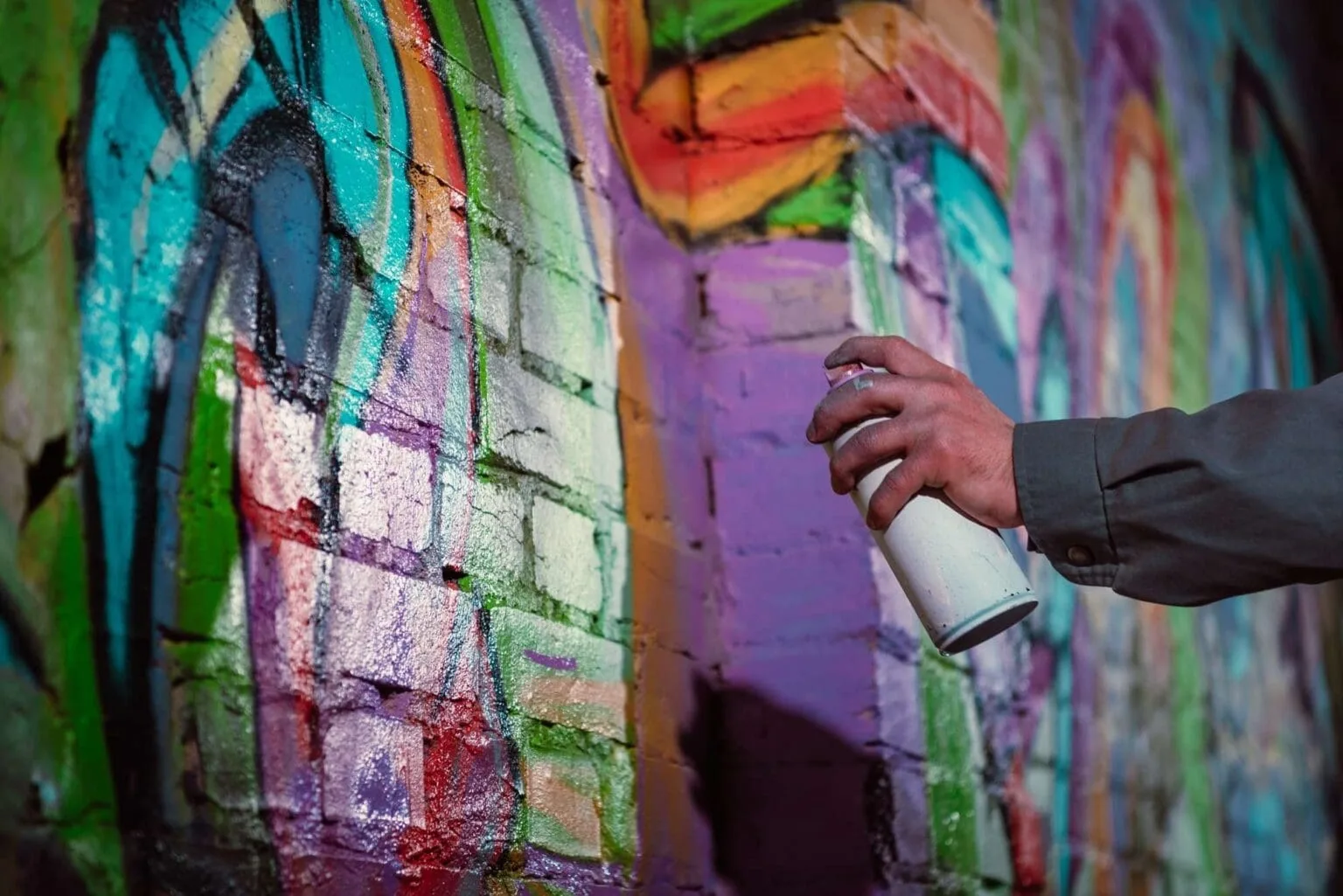 If you're an art lover, there are quite a few interesting things to do in Vernon. Vernon holds one of Canada's biggest outdoor and street art collections. The collection was a result of a revitalization project two decades ago. Several local artists readily contributed to the project.
The collection consists of 28 gorgeous murals narrating Vernon's history and tales. The collection covers notable people, places, and businesses that have shaped Vernon's culture, history, and life.
The best part about this site is its accessibility. You can easily take off on a self-guided tour through the area using google maps.
It is one of the most interesting and intriguing things to do in Vernon.
15. Dive into the lake at Juniper and Jade beaches
A visit to the Kalamlka Lake Provincial Park would be ideal since it gives you a good Okanagan beach experience. You can walk into the Juniper and Jade beaches for a lively swim. Although the way to the beaches is not easy, you have to hike to reach it. But it's worth it; swimming and hiking combined make for a complete experience.
To reach Juniper and Jade beaches, you must park your car at the Twin Bays (Yellow) Gate parking lot. Then you must take a 600m paved trail that descends a short hill to Juniper beach. The way to Jade beach is much flatter but slightly longer.
This is one of the most exciting and touristy things to do at Vernon.
At the end of it, you wouldn't regret the experience and would have also given your body a good outdoor sesh!
16. Take a walk in the Kalamalka Indigenous Garden
A trip to Vernon wouldn't be complete without a tour of the Kalamalka Indigenous Garden at Okanagan College. Replete with various local plants, you can spend time here in a calm environment and learn a lot along the way.
You'll be given tour guides who will acquaint you with the processes involved in using plants for food, medicine, and much more. The principles may also describe the histories, myths, stories, and legends surrounding the landscape, plants, culture, and people.
This is another one of the interesting things to do at Vernon, and just like most places on this list, the views on offer here are also a delight.
17. Munch away as you go through the Vernon Tasting Trail
Vernon is never lacking when it comes to good food. This is because it is surrounded by farmlands and orchards and houses quite a few local food and drink production companies and vendors.
This has led to the emergence of the Vernon Tasting Trail. It is a long area with 27 local food and drink producers. The trail also includes Davison Orchards and Planet Bee Honey Farms, among other eateries for you to try.
This will be one of the most creative and exciting things to do in Vernon. Such a wide variety of food items is rarely found; you should try it.
18. Have a good time at Paddlewheel Park
Paddlewheel Park is one of the most popular things to do in Vernon. The park is unlike other parks, as towering mountains and beautiful lakes surround it.
In Paddlewheel, many activities allow you to have an easy, relaxed, and fun-filled outing. From cycling to basketball, you can indulge in various sports or sit, relax and move around to take in the mesmerizing surroundings.
With many play areas for children, this is one of the best family-related things to do in Vernon!
19. Visit Spallumcheen Golf & Country Club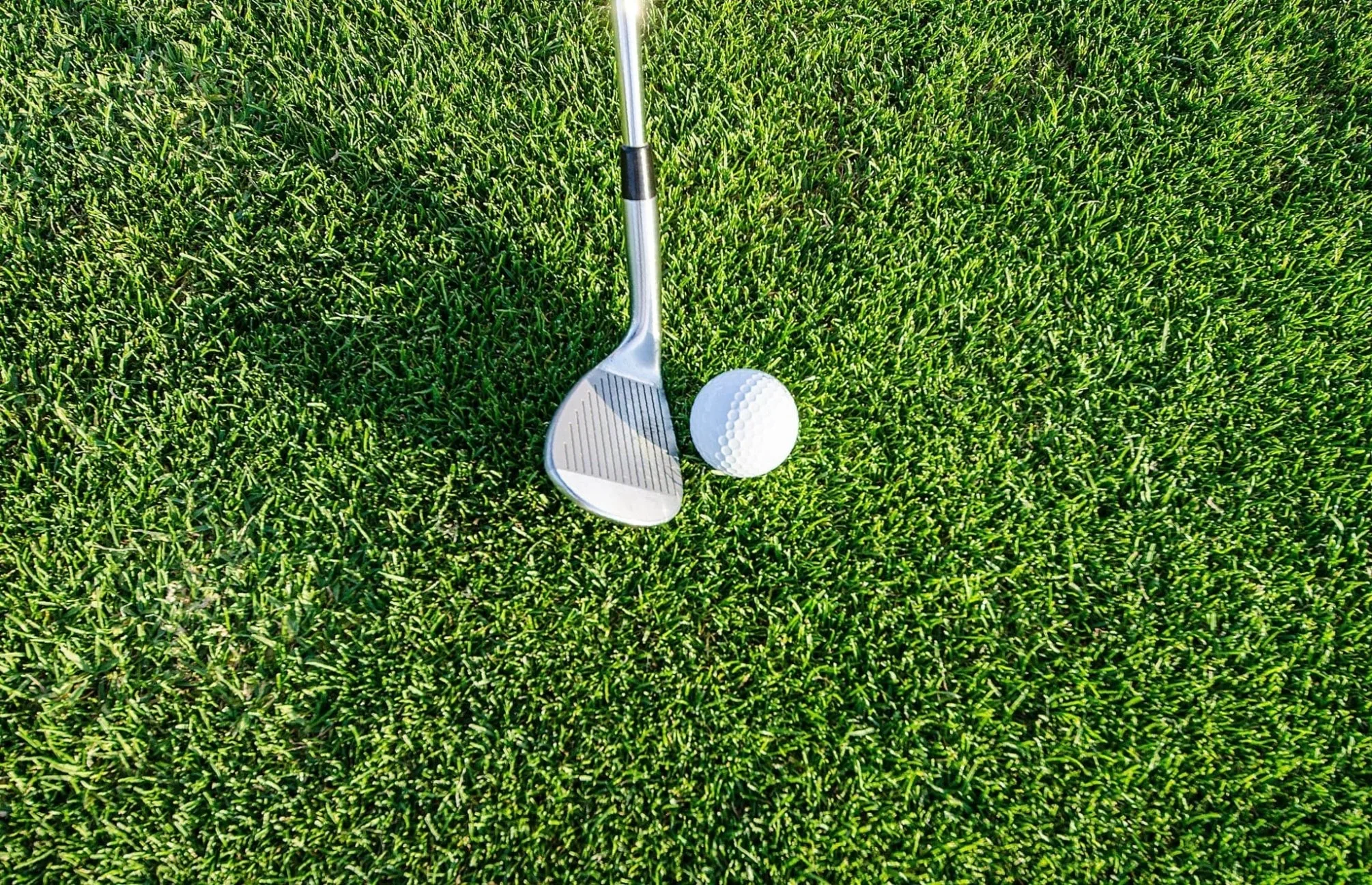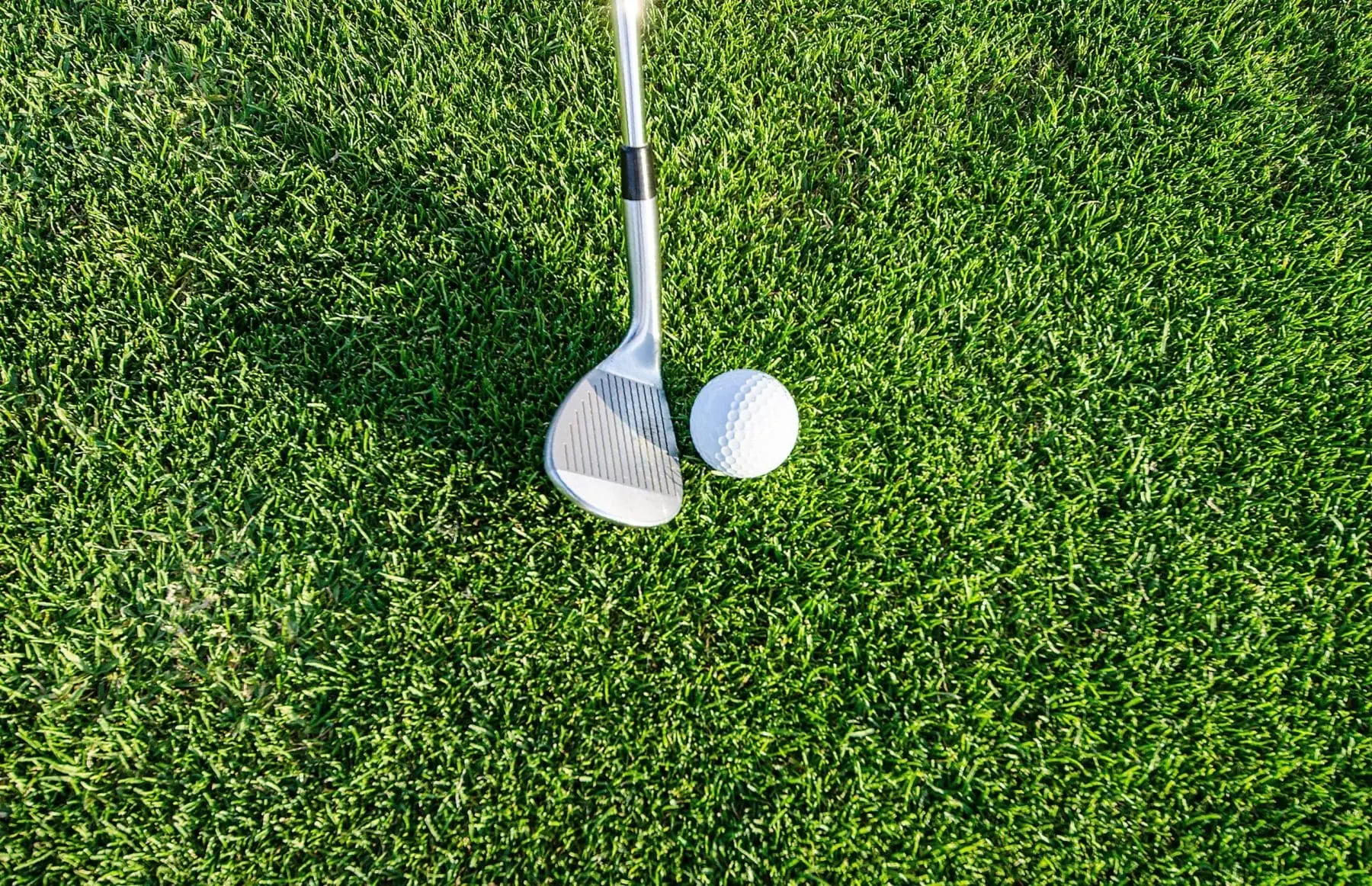 This is one of the must-visit things to do in Vernon if you are a golf enthusiast! The Spallumcheen Golf & Country club is great for golf lovers, and you wouldn't regret spending your time here.
Firstly, it has a beautifully designed golf course in a scenic location that offers spectacular views as you play. Secondly, their service is counted amongst the best in Vernon. Their fee structure changes frequently, and the club is usually busy. So make sure to get your booking before making it your next stop.
This is one of the best things to do in Vernon bc if you're a golf lover!
Closing Thoughts
Now there you go, that is a long list of places you can visit. Need to less to say, there are many other lesser-known things and places that might be worth your time, like Polson park, Allan brooks nature centre, Okanagan science centre, or historic o'keefe ranch, but the above 19 will ensure you have a great time.
We hope you are ready to take off for Vernon and fill your travel diary with the best memories! If we missed any great place or thing to do in Vernon, do let us know in the comments!
Click here to read more.
As an Amazon Associate, Icy Canada earns from qualifying purchases.
[amazon_auto_links id="81298"]
The Icy Canada team strives to create content that matters. It's why our content is written by travel writers, authority experts, well-known authors, and niche experts. Our content is also periodically reviewed by expert authors for accuracy and trustworthiness.
As an Amazon Associate, Icy Canada earns from qualifying purchases. [amazon_auto_links id="81298"]