Richmond is a city of culture, food, and nature that is also one of the oldest cities in America and the capital of Virginia. The city is also quite cheaper than other American cities.
This city is very popular among visitors from all over the world. There are the best restaurants for food lovers which are affordable enough. The restaurants have various options including meats, crabs, seafood, desserts, and many more. The top 21 best Richmond restaurants are identified here.
1. 21 Best Richmond Restaurants
Have a look at these top places to eat with their special items.
1.1. Lehja Restaurant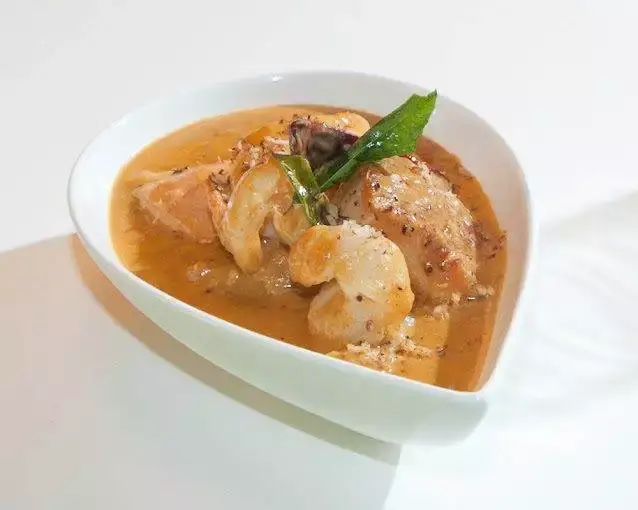 This is an award-winning restaurant in Richmond. Lehja is special for its authentic Indian food items. This is a modern and elegant restaurant that is a must-try for travelers. It is located at 11800 W Broad St, Richmond.
1.1.1 Best Dishes
Chicken Tikka Masala is a must-try item in this place
Besides that, Lehja also serves Indian regional foods such as classic seafood kerala curry or spicy biriyani which are also very delicious.
1.2. Stella's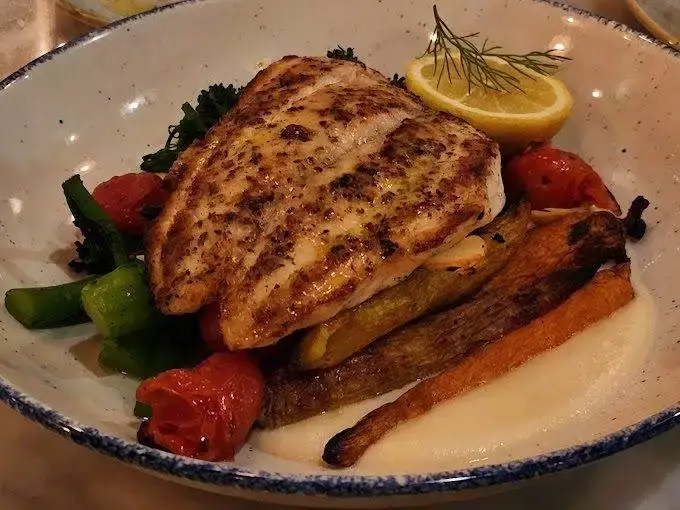 This is a Greek restaurant situated at 1012 Lafayette Street in Richmond. This is one of the authentic restaurants in Richmond which is popular for garlicky tzatziki. The internal decoration of this hotel is very minimal and has an elegant vibe.
1.2.1. Best Dishes
Spanakopita is the best food item in this restaurant. It is filled with flaky pastry and spinach with a buttery taste. Besides that, this dish is also loaded with a lot of salty fets cheese.
1.3. Brenner Pass
This is another famous restaurant in Richmond which was situated in 2016. Brenner Pass is located at 3200 Rockbridge St, Richmond. People can taste the exotic Richmond flavor here. It is an Atlassian flatbread that is perfect with their special wine.
1.3.1. Best Dishes
Flammkuchen with potato topping is one of the famous dishes of Brenner Pass.
Apart from that, you can also try Cote De Boeuf Au Poivre which is another famous dish of this restaurant. Individuals prefer to eat late-night platter at this place which includes hot dogs, French fries ad patty meals.
Travelers also prefer to eat mushroom risotto. It is a creamy and buttery dish that includes maitake mushrooms. The place is very nicely decorated which creates a soothing mood during dinner.
1.4. ZZQ Texas Craft Barbeque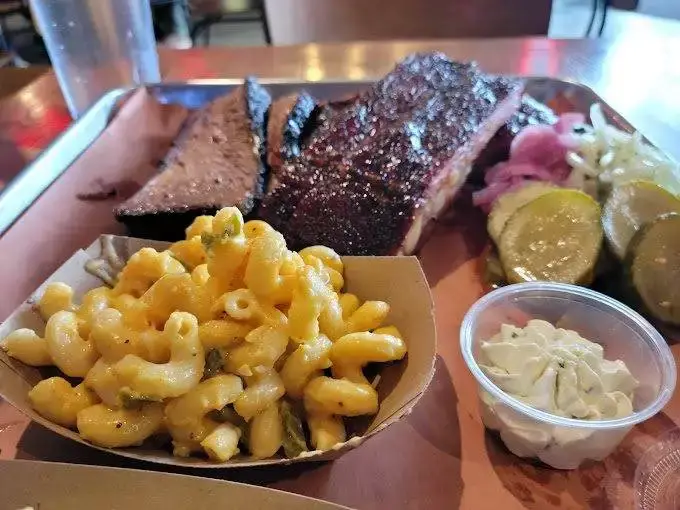 ZZQ is another must-try restaurant in Richmond VA which is situated at 3201 W Moore St. This place has the best barbeque in Richmond. ZZQ opened in 2014 and became very popular in a short time.
This restaurant follows the Central Texas culture in its menu. You can try their sandwiches or meat with beef ribs.
1.4.1. Best Dishes
The pulled pork sandwich is a must-try for everyone.
You can also try their barbecue meal which is filled with smoked and juicy meat and marbled brisket. Homemade pastrami is only available on Friday, a popular weekend menu for customers.
The interior of this place is very gorgeous and it also has an outdoor seating arrangement for customers. Visitors prefer to eat delicious meals and enjoy the beauty of Richmond from this area.
1.5. Soul Taco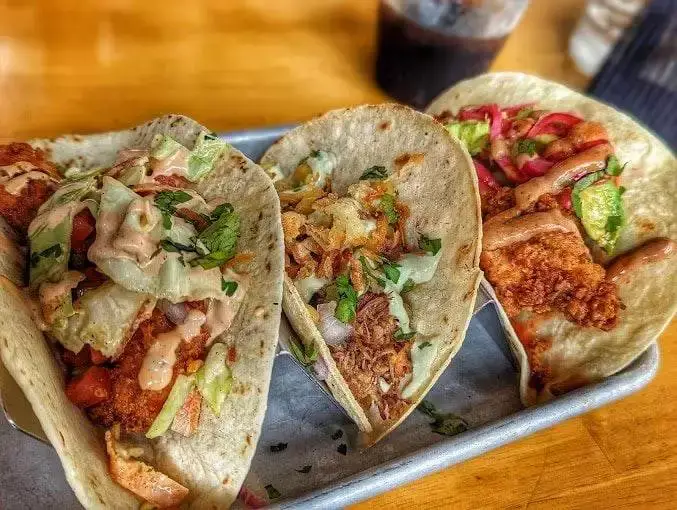 Soul Taco is one of the best restaurants in Richmond. It has two outlets in Richmond. One in Shockoe Slip Neighbourhoods and another in Jackson Ward. Soul Taco provides take-out and dine-in services for customers.
This restaurant has various taco options which are fusion dishes.  Vegetarians also prefer to eat its veg taco options.
1.5.1. Best Dishes
Cornmeal-crusted catfish taco is a popular dish in this restaurant.
The fusion taco range of this place includes buttermilk chicken taco and Flaming Hot Cheeto Elote Loco which will change your taste buds. Suzy Sno and Buffalo cauliflower tacos are other must-try items.
The interior of this area is very colorful and full of vibrant decorative pieces. Soul Taco also offers a tasty lunch menu with a happy meal. It includes two full-size tacos, one beer, and a toy in an affordable range. There are also gluten-free options for customers.
1.6. Saison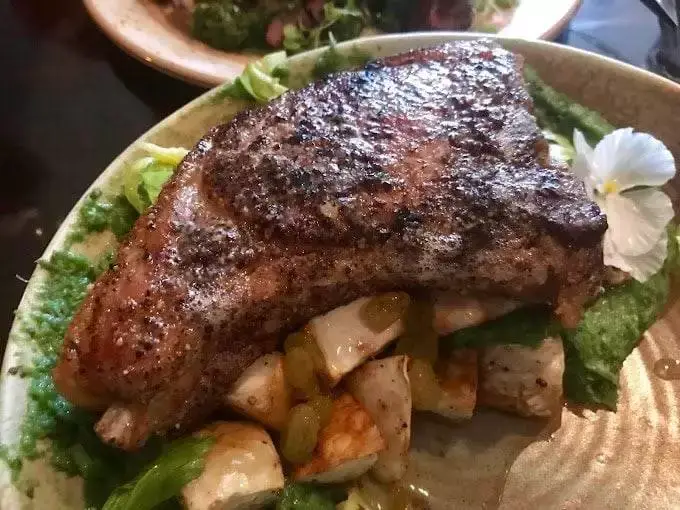 Saison is another best restaurants in Richmond VA which offers the best cocktails and mouth-watering dishes. The recipes are tangy and have a mix of Latin flavors. Pillowy buckwheat gnocchi appetizer is another well-known dish of this restaurant. This place is situated at 23 W Marshall St, Richmond.
Apart from that, you can also try peach mustard, smash burgers, fried chicken, and roasted chicken. You need to pair these with its special cocktail. The fried chicken has a juicy taste with a brown-coated surface. It is a very crispy and popular dish of Saison.
1.6.1. Must-try Cocktails
You need to try its Cool as Coconut cocktail which is very refreshing after a hectic day.
The sitting area is very cozy and it has only 10 tables. Individuals need to book tables in advance to avoid waiting in front of restaurants.
Otherwise, you can also come here at late night to try its late-night menu. There is also a bar for customers which offers natural wine and fresh beers. Besides this, there is a cafe named Saison Market which is open all day and it has an espresso bar.
1.7. Peter Chang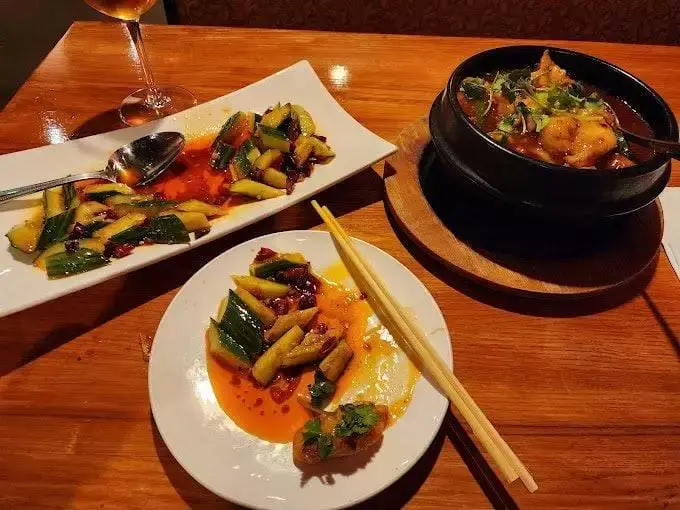 Peter Chang is one of the top restaurants in Richmond which offers delicious Chinese dishes. This restaurant has a wide food range of soups, dumplings, rice, pancake, and snacks option. Peter Chang is located at Broad St. Richmond.
1.7.1. Best Dishes
Szechuan Bangbang Shrimp
Apart from that, Peter Chang also offers various lunch items including Chicken in Szechuan Hot & Numbing Sauce, Chicken with Spicy Garlic Sauce, Hot & Numbing Tofu Skin, and many more.
Individuals also can enjoy their meals with their wide range of beer and wines. You can order online from this restaurant through their website. The interior of this place is sneaky and decorated in a Feng Shui style.
1.8. TBT El Gallo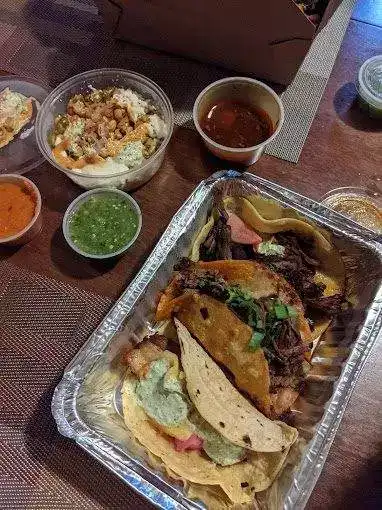 TBT El Gallo is one of the popular restaurants at 2118 W Cary St, Richmond which is popular for its Mexican dishes. This restaurant conducted nearly 100 pop-up events to sell local Mexican dishes and became the most popular taco place in Richmond.
It has an outdoor seating area where visitors can enjoy their meals with scenic beauty. Various Mexican street foods are also available here. You will surely love the authentic Mexican taste with organic cheese, cactus, chiles, and massive beef ribs.
1.8.1. Best Dishes
Chicken Tinga tu Madre
You can also try their classic food items including El Grill Daddy, Dude Where's My Carnitas, Big Papi Chulo, and other dishes. TBT El Gallo also offers meal platters at an affordable rate.
1.9. Nile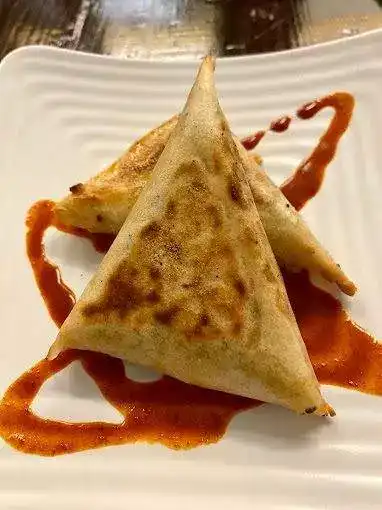 Nile is a classic Ethiopian restaurant that serves delicious veggie food bowls. 306 N 29th St, Richmond is the current location of this restaurant. The veggie combo of this restaurant includes generous portions of various vegetables with lamb, beef, or chicken that tastes awesome.
1.9.1. Special Attraction
The interior of this place is classic and you can also enjoy the live music session of this restaurant while enjoying your meal.
There are a lot of options including jalapeno-tinged mushrooms with peas, Sambusas, Buticha Rolls, Aterkik Alicha, Dinich Wat, and many others options. The specialty of this restaurant is all the menu items include at least one type of veggie.
1.10. Garnett's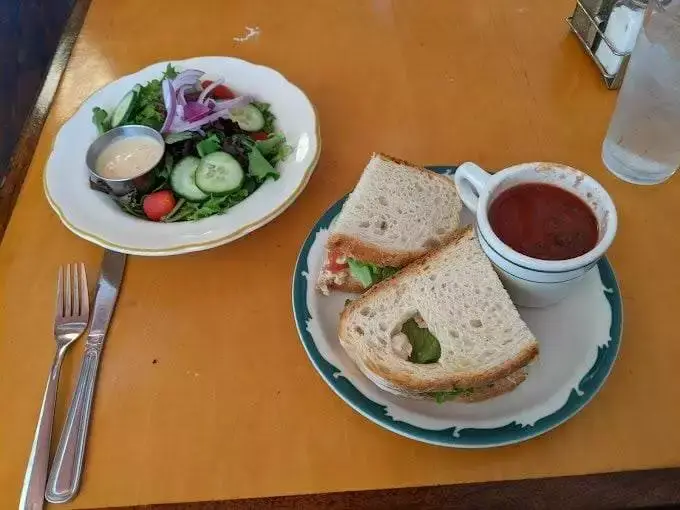 Garnett's is an affordable option for food lovers in Park Avenue, Richmond. The cozy and homey interior of this place will relax your mind. This place offers the best sandwiches in Richmond VA. Try their Croque Park Avenue or Croque Provençal which are a combination of tangy sauces, meats, porks, and other toppings.
Besides that, Garnett's also offers delicious soups, salads, homemade pies, cakes, and other appetizers. This restaurant also offers vegan and vegetarian sandwich options including Grilled Cheese, Grilled Florentine, vegan pie, and many more.
1.10.1. Special Offerings
Garnett's offers a glass of beer or wine at a very low range in their happy hour. This restaurant also offers a date night special menu at weekends. Garnett's has a wide outdoor seating area which customers enjoy very much.
1.11. Restaurant Adarra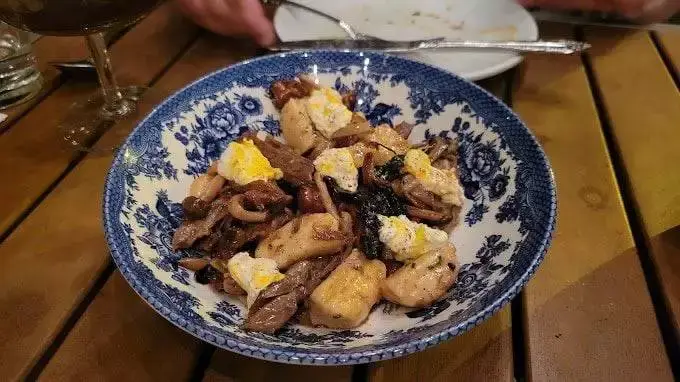 The list of the best restaurants in Richmond VA always includes Restaurant Adarra at the top. This restaurant was opened at Broad Street in 1994 and currently, the new location is in historic Jackson Ward.
1.11.1. Main Attraction
The collection of organic and natural wine is very popular among visitors. Along with this, craft beers and cocktails are also famous here.
The married couples Randall and Lyne are the owners of this place. Seafood items are the special dishes on the menu. You must need to try their gnocchi and Iberico bellata pata negra which are some mouth-watering dishes of this place.
The interior of this restaurant is cozy enough to spend some intimate moments. Visitors also like the seasonal items of this restaurant.
1.12. Mama J's Kitchen
Mama J's Kitchen is one of the most popular restaurants in Richmond VA that offers delicious southern cuisine. The current address of this restaurant is 415 N 1st St, Richmond. Johnson family is the owner of this restaurant and it provides fully home-cooked meals.
1.12.1. Main Attraction
Home-cooked southern cuisine.
The restaurant is located at Jackson Ward Richmond and Catfish is a famous item here. The vintage interior will provide you with an in-home feeling and you will surely get a mother's touch in menu items.
Crispy fried catfish is the most popular dish in this restaurant. Besides that, you also need to try baked macaroni and cheese, candied yams, crab meat sandwiches, catfish nuggets, and various other options. Don't forget to save room for peach cobbler which is the famous dessert of Mama j's.
1.13. Edo's Squid
If you are looking for some Italian dishes Edo's Squid will be the best place for you which is located at Harison St, Richmond. This is one of the popular Italian restaurants in Richmond VA that offers authentic dishes including seafood, pasta, and many more.
1.13.1. Popular dishes
Braised fennel, Spaghetti with crab meat, scungilli, and others are the popular dishes of this place.
1.13.2. Sister Restaurant
Dianamo is the sister restaurant of this restaurant that also offers mouth-watering Italian-American dishes. This place offers the best pizza and seasonal antipasti in Richmond.
Couples often choose this place for their date nights and romanticize their dinner with Italian dishes. Duck breast, carbonara, and garlicky eggplant parm are the other must-try options for visitors.
1.14. Lillie Pearl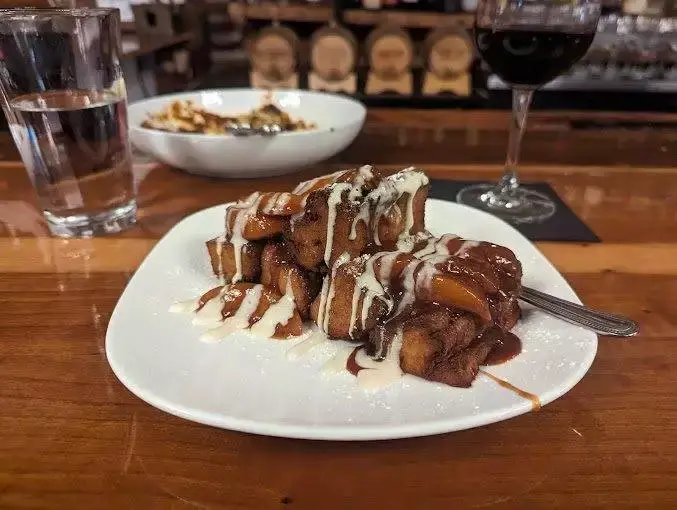 One of the best restaurants on Grace Street is Lillie Pearl. This is a very popular choice among couples and teenagers. The location of this place is 416 E Grace St, Richmond, VA. They often prefer to spend their Sundays or weekends at this place.
Hearty lobster shrimp, fried brussels sprouts, or pimento cheese-stuffed egg roll will surely win your heart.
1.14.1. Best Dishes
Pork belly is the best dish item in this restaurant.
Michael Lindsey is the main chef of this place and he is famous for his chicken dishes. You can fire up your taste buds with Fried chicken or a chicken sandwich which is a must-try for visitors.
Additionally, burgers and seafood are also another comfort southern cuisines of Lillie Pearl.
1.15. Cobra Burger
Cobra Burger is a pop-up restaurant in Richmond VA that offers delicious burgers at an affordable price. The place is quite small than other restaurants but the background heavy metal music is enough to make the mood.
This place is located at Church Hill which is a lovely neighborhood of Richmond VA.
Juicy and cheesy burgers are the perfect option to try with friends or partners while visiting the neighborhood. The restaurant uses its cobra sauce in burgers which makes the difference from other burger joints.
A floppy potato bun with sliced onions and tangy pickles can make your mood for the day.
1.15.1. Weekend Breakfast Menu
Cobra Burger has a breakfast menu, named Bronchfest which is only available on Saturday and Sunday. It includes fries, muffins, patties, bacon, mushrooms, green onions, and other items.
1.16. Longoven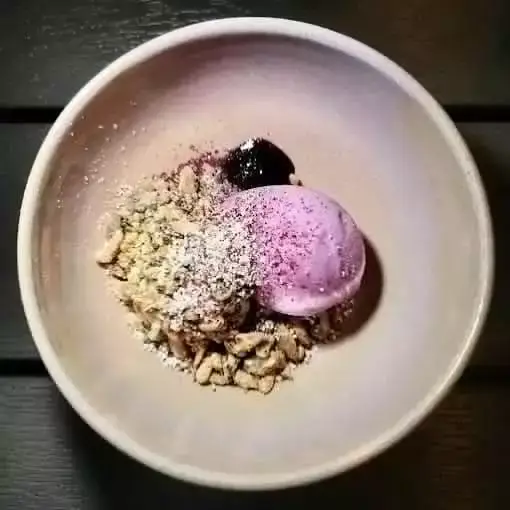 Longoven is situated in the Scottish Addition neighborhood of Richmond VA which offers outdoor seating arrangements for visitors. The restaurant also offers takeout for customers. The current location of this restaurant is 2939 W Clay St, Richmond.
1.16.1. Best Dish
Mushroom Cracker, Uni waffles, and Masa tart are the popular dishes of this place.
This restaurant offers spicy grilled lobster, Crab congee, and other spicy dishes. There are also plenty of dessert options including Sunchoke Crème Caramel, Oxtail Crepe, Black Truffle, and many more.
You should try their Foie Gras which has a rich buttery flavor and is also pocket-friendly for visitors. Longoven has a large bar area and a broad wine list is also available here. Customers prefer to pair up their dinner with Champ Persion, Champagne Emile Paris Brut NV, Conti di Buscareto Rosé Brut NV, and other drinks.
1.17. Sub Rosa Bakery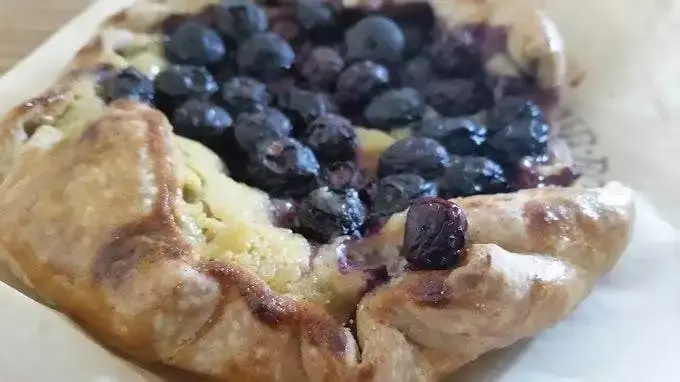 Sub Rosa Bakery is one of the best restaurants cum bakeries in Richmond VA which is located at Church Hill. Evrim and Evin Dogu are the owners of this bakery.
1.17.1. Specialty
Cheese croissants, Salami croissants, Turkish pogaca, and seasonal tarts are the popular items in this place.
Sub Rosa also offers mouth-watering desserts including Pain Au Chocolat, Spelt Shortbread Cookies, Quiche Du Jour, Beef Borek, Pain Aux Raisins, and various other options. All the grains are house-milled and grown on local farms. Visitors often prefer to taste the dishes with natural wine and beer which is also available here.
1.18. Perly's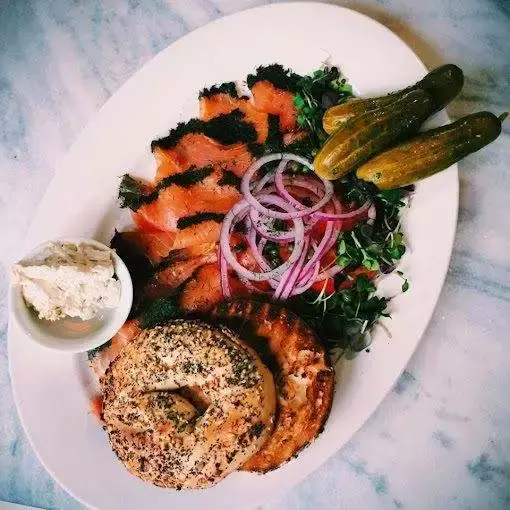 Perly's is a famous Jewish restaurant in Richmond that is well-known for its bagel and fish items. You need to book a table in advance to avoid the queue and enjoy your meal. Perly's offers Jewish deli fare and delicious food items for the lunch menu, but there is no option for breakfast. The current address of this place is 111 E Grace St, Richmond, VA.
1.18.1. Best Dishes
Matzo ball soup and potato pancakes are must-try in this restaurant.
Reuben sandwich is also a popular option which has a tangy and savory taste with Russian dressing. The Jewish Salior and Benny Goodman are also visitors' favorites. Beef sausage, red cabbage, pastrami, and chicken liver are the main ingredients of Jewish Sailor.
This place is a perfect combination of traditional food and traditional decor. The retro-styled interior of this place with wooden tables, vintage booths, and a tin ceiling makes the brunch more enjoyable.
1.19. The Roosevelt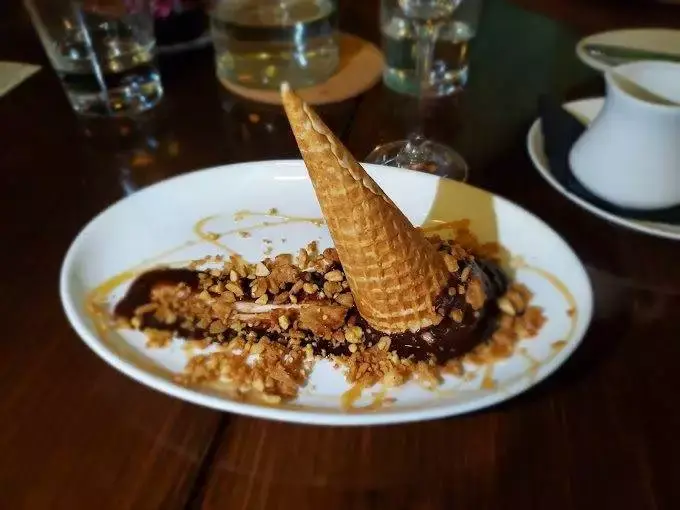 The Roosevelt is another fan-favorite restaurant of Church Hill in Richmond VA.  This restaurant provides various dinner and cocktail items to visitors. Crawfish rolls, Smoked chicken wings, Beef Tartare, Braised Celery Root, and many other items are available in Roosevelt. Roosevelt is located at  623 N 25th St, Richmond. 
1.10.1. Best Dish
Seasonal seafood and delicious desserts are the main attractions of this place.
This place does not offer any lunch or breakfast menu. But you can try the popular vegan dish items for dinner. Roosevelt is also popular for its southern cuisine items. Fried catfish, Seared shrimp, and Fried hen are other popular options in this restaurant.
Roosevelt has also an extensive wine list and beer options. Visitors like to eat their dinner with Canned beer, red wine, white wine, or sparkling water.
1.20. Big Herm's Kitchen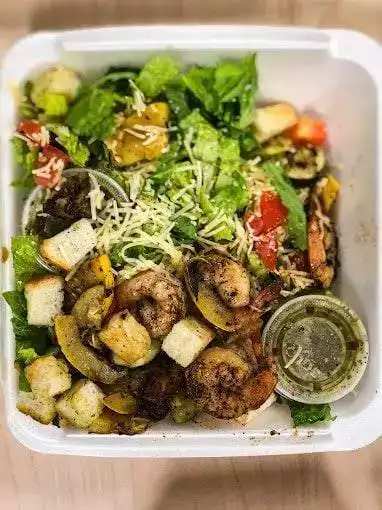 Another popular American restaurant is Big Herm's Kitchen which is mostly famous for its sandwiches. This place is situated at 315 N 2nd St, Richmond. It has outdoor seating options for visitors.
are various types of sandwich options including chicken sandwiches, buffalo chicken sandwiches, pulled chicken sandwiches, catfish sandwiches, burgers, Mac 'n Cheese, French fries, Cole slaw, and many more.
The outdoor seating area of this restaurant is organized with the latest-designed wooden chairs and tables. Teenagers or a group of friends prefer to eat their food in the outdoor seating area and enjoy the live music of this restaurant. You can eat the items individually or can order the buckets.
1.20.1. Fan-Favorite
Sandwich baskets are fan-favorite items for teenagers and young adults. The sandwich baskets include the seafood combo basket, fried catfish basket, fried shrimp basket, Big Herm's wine basket, and chicken finger basket are very pocket-friendly.
These baskets are combo food options that include different types of sandwiched options and drippings in a basket.
Besides that, bacon cheeseburgers, Boca burgers, beef burgers, hamburgers, and other burger options are also available here. Big Herm's Kitchen offers a wide range of side dishes such as salad bowls, cornbread, mashed sweet potatoes, and other food items to eat with the main course.
This place is also perfect to go with your family and friends.
1.21. Can Can Brasserie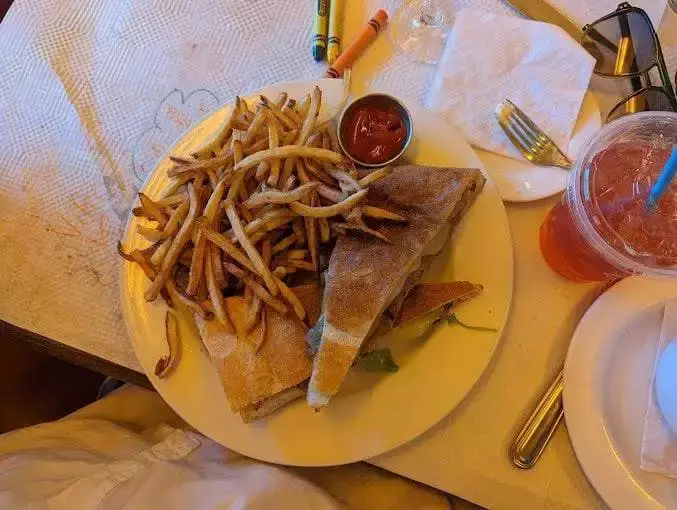 Can Brasserie is a french restaurant in Richmond VA that offers delicious french classics/ 3120 W Cary St, Richmond is the current location of this restaurant. The interior of this restaurant is inspired by early 1900s french cafes with wooden furniture and vintage mirrors.
1.21.1 Popular Dishes
Steak frites and french onion soup are the most popular items to eat here.
One plate of steak frites is enough for two. Besides that visitors also love their Scramble Tartine, Grilled Strip Steak, Berry Pancakes, Crispy Oysters, and other items.
Bottom Line
You must have got a brief idea about the best Richmond restaurants to eat with your family or friends. The top dishes of these restaurants are also discussed here. Some of them have outdoor seating areas, and some of them provide live music shows for customers. Mostly, all of them have a free wifi facility for visitors. If you are planning to visit Richmond, you can try the restaurants based on your choice.
As an Amazon Associate, Icy Canada earns from qualifying purchases.