When visiting Port Montreal, it is important to choose good quality accommodation to ensure that your trip is comfortable and enjoyable. There are several reasons why you should always choose to stay in good quality accommodation when visiting Port Montreal.
First and foremost, good quality accommodation will provide you with a comfortable and clean environment to rest and relax in. This is especially important if you plan to spend a lot of time exploring the city and its surroundings. A good quality accommodation will also have comfortable beds, modern amenities, and a private bathroom, which will allow you to feel at home during your stay.
Secondly, good quality accommodation will typically be located in a convenient and safe area of the city. This will allow you to easily access the city's main attractions, such as the Old Port, the Notre Dame Basilica, and the Montreal Museum of Fine Arts. Additionally, it will be safe and secure to roam around the area during nighttime as well.
Thirdly, good quality accommodation will often provide additional services and amenities that can enhance your stay. These may include things like a restaurant or café on-site, a fitness center, or a pool. These additional services and amenities can help to make your stay more enjoyable and relaxing.
Finally, staying in good quality accommodation can also help you to save money in the long run. This is because good quality accommodation will often offer better rates and deals than lower quality accommodations. Additionally, you will not have to worry about unexpected expenses caused by poor quality accommodation such as unexpected cleaning charges or damages.
List of Old Port Montreal Hotels
The Old port Montreal has been an astounding tourist attraction for years. If you plan to visit this place for your next trip, this article can help you out. We have listed down some of the best hotels close to the old port that provide great services. Let's check them out.
1. Hôtel Bonaparte, Old Port of Montreal
Location: 447 Saint Francois Xavier St, Montreal, Quebec H2Y 2T1
Hôtel Bonaparte is the most historic hotel near the old port of Montreal. It is only 0.4 kilometres from the old port of Montreal. The quaint and comfortable interior of the hotel will take you back to ancient times. High ceilings, large French skylights, great outdoor spaces, and its beautiful bell tower will leave you in awe.
The hotel has 36 rooms and a suit that is extraordinarily made with comfy beds, hardwood floors, oak doors, and beautiful private terraces. This is considered the only establishment to offer gastronomic catering within its walls.
Do not forget to check out their amazing Korean restaurants that are highly praised by many, as well as the Montreal food. The staff are very polite and helpful and can guide you to have great family fun at the Montreal events and the Ferris wheel. You can also enjoy the historic walking areas, biking trails, and sightseeing walking in old Montreal.
2. Hotel Nelligan, Old Port Montreal
Location: 106 Saint-Paul St W, Montreal, Quebec H2Y 1Z3
Hotel Nelligan happens to be a gorgeous hotel that elegantly pairs the timeless beauty of stone walls with modern décor. It provides the best location for a stay as it is situated in the heart of Old Montreal. The hotel is filled with a beautifully designed lobby and rooms along with the city's best terraces.
They have beautifully furnished 44 rooms, 59 suites, and two penthouses. They provide luxurious amenities and expert concierge services to enhance your comfort and ambiance. You can also enjoy the amazing cuisines of the old port of Montreal in its restaurants and cafes.
They also provide a mini-guide to help you through the Old Port Montreal tours. You can spend joyous days walking through the big leisure center, the old port of Montreal; relax on the Clock Tower beach, explore St-Paul Street, and Botanical Garden, enjoy the Montreal nightlife and get completely lost in the beautiful old port site.
3. InterContinental Montreal
Location: 360 Rue Saint-Antoine O, Montreal, QC H2Y 3X4
InterContinental Montreal can be the perfect hotel to stay at for your next business trip. It is perfectly located near Montreal Convention Centre, and you can enjoy the stunning views overlooking Old port Montreal, which is just 0.6 kilometres away from the hotel.
It is a few minutes away from Notre Dame Basilica, the most popular tourist attraction of Old Montreal. You cannot miss out on elegant restaurants filled with mouth-watering cuisines.
They offer carefully constructed, intimate and irresistible rooms with large windows, four-fixture marble bathrooms, and a rich set of amenities. The hotel also has luxurious and spacious guest rooms along with a big pay parking lot.
You can further enjoy your stay by walking through the Old Port of Montreal with one sports port, one commercial center, and many restaurants. The local market of the old port can help you take souvenirs like handmade polished metal jewelry and many more.
You also enjoy the Montreal museums, and Montreal spas and taste the Montreal fun. The exquisite Montreal sights will leave unforgettable memories in your heart.
4. Hotel Bonaventure Montreal
Location: 900 Rue De La Gauchetière O, Montreal, Quebec H5A 1E4
Hotel Bonaventure Montreal stands magnificently embellishing the city. It is located 0.9 kilometres from the old port of Montréal with a unique décor and calm ambiance.
The beautiful statue of the hotel can speak for itself about the numerous appreciations and awards they have got so far. They provide excellent hotel brand popular amenities complimentary with comfortable rooms and suites.
The rooms are intelligently designed with a large workspace so that you can have an amazing experience during your next business trip, and they follow all the major sanitary measures as well. The hotel is also an ideal location to organize important events and ceremonies in its huge meeting spaces. They also provide Montreal transportation for making your vacation more memorable.
Excellent Montreal boat tours can accompany the amazing stay at the hotel, walking and biking tours, air and balloon tours shore excursions. The Old port Montreal is highly crowded with tourists from different parts of the world, especially New York City and Mexico City.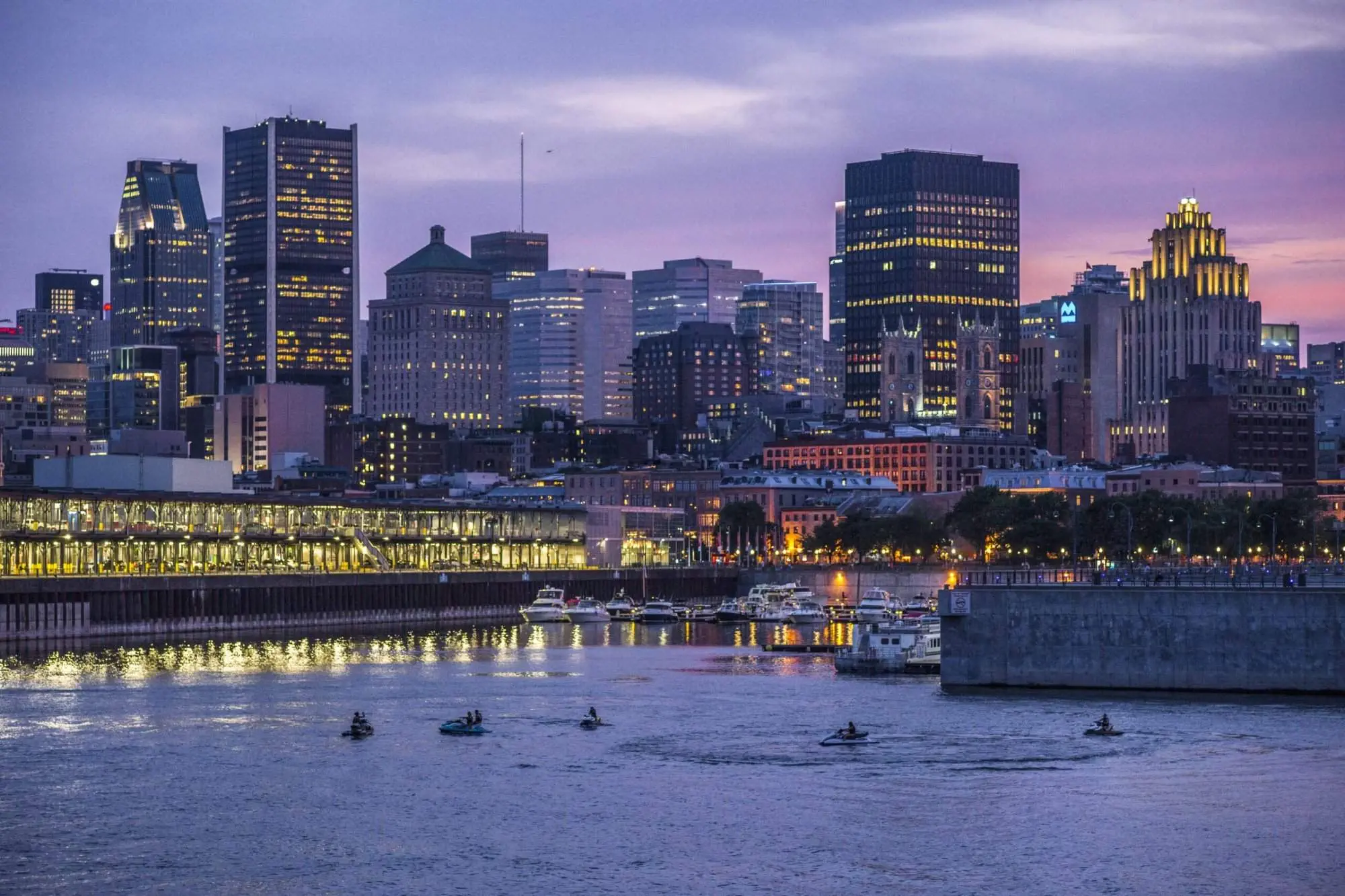 5. W Montreal
Location: 901 Rue du Square-Victoria, Montreal, QC H2Z 1R1
W Montreal is the most elegant hotel that can make you fall in love with the vibrancy of Montreal's nature and its diverse culture. It is located 0.7 kilometres from Old port Montreal.
The extremely 'wow' suites and rooms are smartly designed to enhance comfort and your working environment. You can enjoy the tasteful Living Room Series music collections and catch live DJs every week.
The heavenly cuisines of Old Montreal are served in their intriguing restaurants. You can feel the vibe with every bite of food you eat. The hotel also has a great bar filled with wines, beers, scotch, rum, and many more, of the best brands.
While staying at the hotel, you can also explore the endless Montreal outdoor activities. Walk through the Clock Tower Beach, Cobblestone streets, and banks of Saint Laurent River or participate in Montreal classes and workshops. Check out the Montreal-recommended tours and spend unforgettable days of your life.
6. SpringHill Suites by Marriott Old Montreal
Location: 445 Rue Saint-Jean-Baptiste, Montreal, QC H2Y 2Z7
SpringHill Suites Old Montreal, an exceptionally beautiful hotel, is located at the prime location of Montreal's old town. It is only 0.7 kilometres from Old Port Montréal. You can have easy access to local sites and walking space lots along the Saint Lawrence River.
The hotel provides stylish rooms and suites, each having complimentary high-speed Wi-Fi, spacious layouts, and amazing room service.
You can never forget the delicious and flavorful cuisines served at the hotel's restaurants and cafes. The wine cellar is equally praiseworthy. You can check the SpringHill Suites Montreal reviews and be convinced by their satisfied guests' feedback.
7. Hotel Le Dauphin Montreal Centre-Ville
Location: 1025 Rue de Bleury, Montreal, QC H2Z 1M7
Hotel Le Dauphin Montreal Centre-Ville is Montreal's best-kept secret. You can experience a wholesome package at an affordable cost. The hotel is close to the Palais des congrès de Montréal, Place des Festivals and Sainte-Catherine Street. It is located in the center of the city so that you can enjoy the great views of Old Montreal on foot.
The exceptionally built rooms have a free Wi-Fi facility, an iMac computer, and a huge flat-screen TV so that you can feel at home. They serve a continental breakfast which can be an extremely great experience.
The hotel is such a good place that many tourists have dropped much positive feedback about the hotel. It has found the street parking areas quite suitable for its guests. Come and stay at this amazing hotel that is only 0.8 kilometres from the Old Port of Montréal.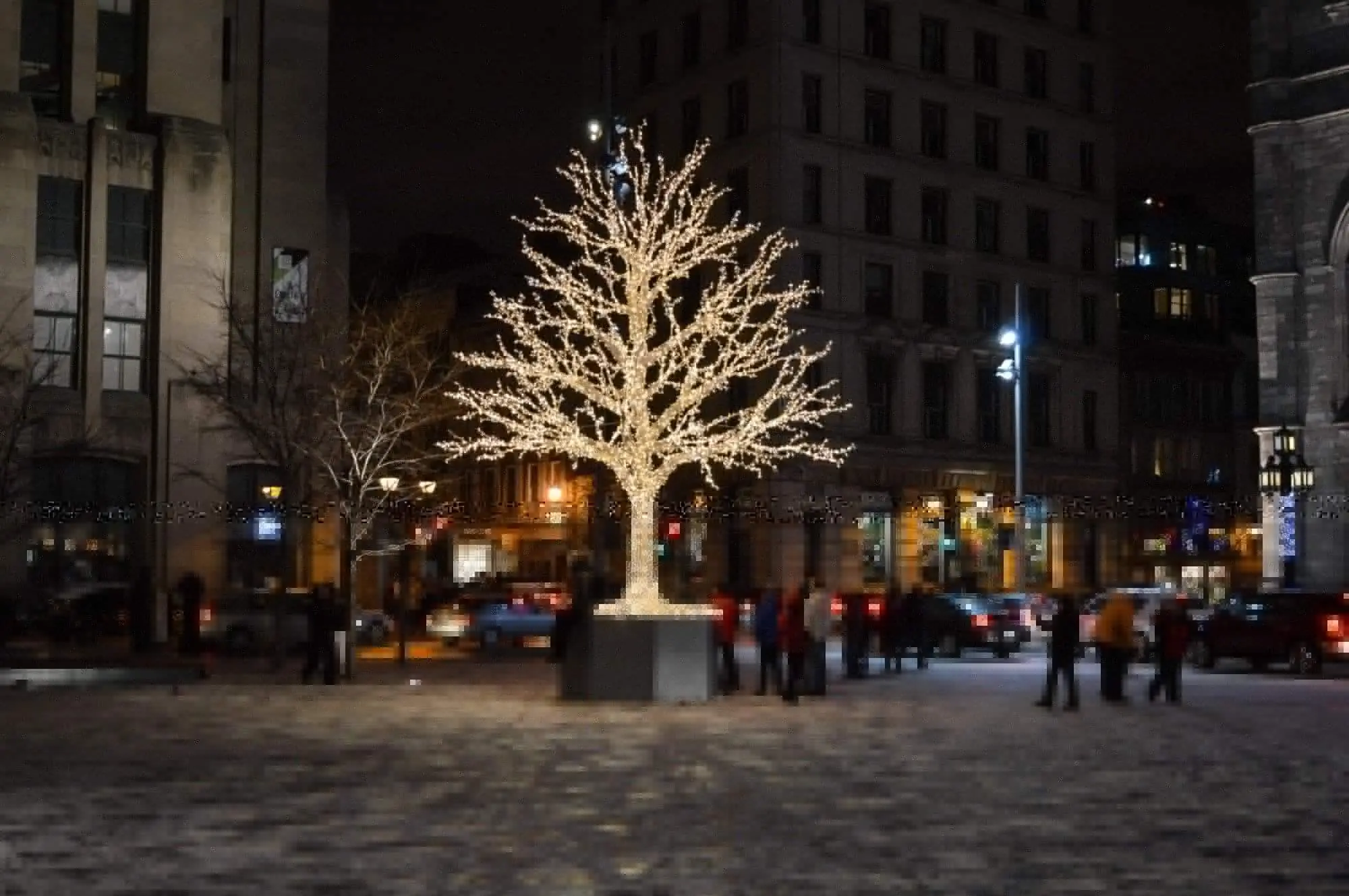 Closing Thoughts
The amazing experiences of spending leisure time at the old port, walking through the streets of Montréal, and enjoying finger-licking meals at the best nearby restaurants all can be doubled if you choose the perfect hotel that can make you feel comfortable and luxurious at the same time.
Come and savor every moment of your trip in the best hotels of old Montréal. Also, don't forget to visit its noteworthy sites: montréal science Center, Canada Land Company, saint paul street, and Stone's throw; you won't regret it today.