Everybody is fond of food, and one reason for exploring different places can be food. One of the most beautiful cities in Canada is Chilliwack, and it's one of the most popular tourist destinations as well. Along with exploring the places, tourists also want to have the best food at the place they visit. But most of the time, people get confused about restaurants, where to visit.
Food is necessary and plays a vital role in connecting people with a particular place. Every place has its tastes and specialties in food. And for tourists, it's not possible to visit every restaurant.
So, this article helps you know about the 5 best Chilliwack restaurants to get you started. Let's dive into each one of them.
5 Best Chilliwack Restaurants in Canada
1. The Greek Islands Restaurant
1.1. Located at
Don't be confused by its name, as the restaurant is situated near Hogg Avenue in Chilliwack. It's a Greek restaurant with Greek food as its specialty. The place has a good vibe with top-notch service as it takes exceptional care of every customer.
1.2. Ambience
The lighting enhances the interiors' stunning beauty. Besides infrastructure, they provide their customers with top-notch meals with an attractive presentation.
Those who once visit this place fall in love with its delicious food items, atmosphere, staff, and overall place. The Greek restaurant is perfect for dining out with your loved ones.
1.3. Foods to Die for
Some popular food items that everyone should try there are as follows:
i) Greek salads
ii) Roasted lambs
iii) Pita bread
iv) Moussaka
v) Calamari
vi) Prawns
It has a fancy bar inside the restaurant and has many variations of drinks on the menu. They also offer alcoholic and non-alcoholic beverages so customers can choose according to their needs.
You'll indeed have a great experience visiting this one of the best Chilliwack restaurants. They have excellent cocktails and vegetarian options on the menu. This place is fire, and the service is relatively quick.
2. Chilies Thai Cuisine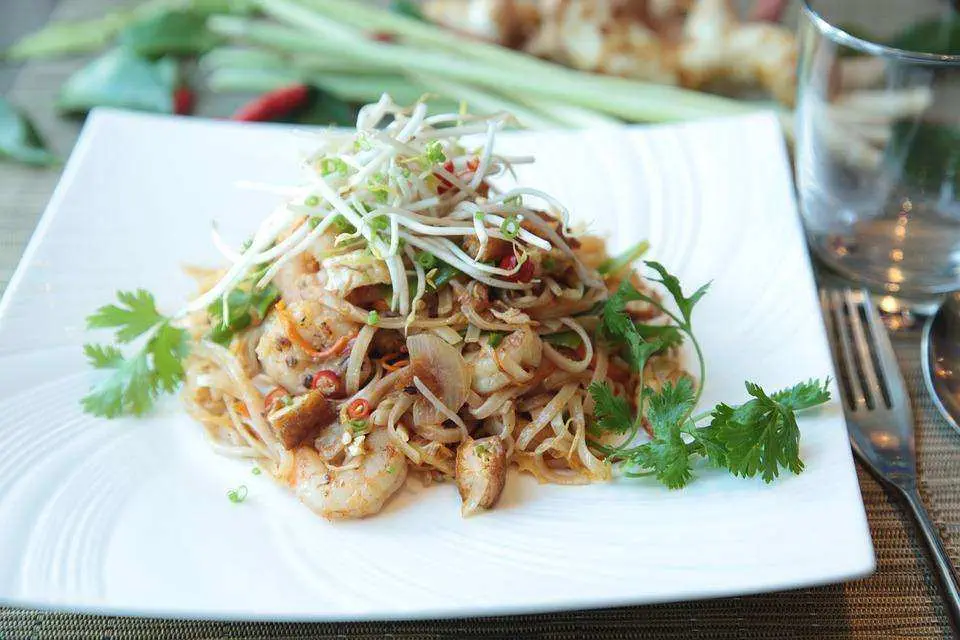 2.1. Located at
On Yale Road, Chilliwack, Canada, the Chilies Thai Restaurant opened its doors in 2008.
2.2. Foods to Die for
This place is famous for serving its customers red coconut curry and pad thai food items. It's a perfect place to have delicious meals and is family-friendly too.
It is famous for its cuisine, as mentioned in the name. There are many different variations of foods available. Customers can order as per their preferences as this restaurant serves delicious and mouthwatering meals, especially cakes that are so delicious and soft that they can melt in your mouth.
The cost of this location is one of its beautiful features, which is quite reasonable. In other words, it's like the whole package: beautiful meals at a fair price. Do you not consider it to be a good offer?
Some food items you should try at this place are as follows:
i) House special spring rolls
ii) Gnaw grob
iii) House special satay
iv) House wings.
You can order everything from soups to noodles with many items on the menu.
Vegetarians typically encounter issues related to food, but the restaurant makes eating easier for them because a special menu is readily available to them.
It's a beautiful location to savour mouthwatering Thai cuisine. One is strongly advised to visit this location because of the welcoming atmosphere of the place, which makes it one of the top Chilliwack restaurants.
3. Frankie's Italian Kitchen
Frankie's Italian Kitchen is the best place to choose when spending time in Chilliwack and craving Italian cuisine. People like to visit this place because of its traditional Italian food.
3.1. Ambience
Frankie's Kitchen should be on your top list if you want to try something unique and fresh. The restaurant is situated in a beautiful location and has indoor and outdoor sitting areas.
The restaurant offers its consumers some of the best fresh dishes. Given that the atmosphere is relaxed and romantic, you might consider using this location for dinner dates.
The sitting area outside offers a breathtaking view. Its sight is among its attractive features. What could be better than indulging in delectable dishes while admiring a beautiful view?
3.2. Food to Die for
You can have a great time there while enjoying dinner with your family and friends. Plan this place as a surprise for your family and friends.
The menu highlights are as follows:
i) Mushroom ravioli
ii) Beef carpaccio
iii) Calamari
iv) Margherita pizza
v) Classic Spaghetti Carbonara
vi) Chicken Linguini
vii) Chicken Marsala
viii) West Coast Salmon Salad
ix) House made Rigatoni Salsiccia
One of the best things to do in Chilliwack is to go to this restaurant for dinner for a worthwhile experience.
3.3. Located at
Come to Frankie's Italian Kitchen, located at 7350 Vedder Rd in the Canadian city of Chilliwack. The restaurant's homey ambiance will help you unwind after a long day at work.
4. Browns Socialhouse Eagle Landing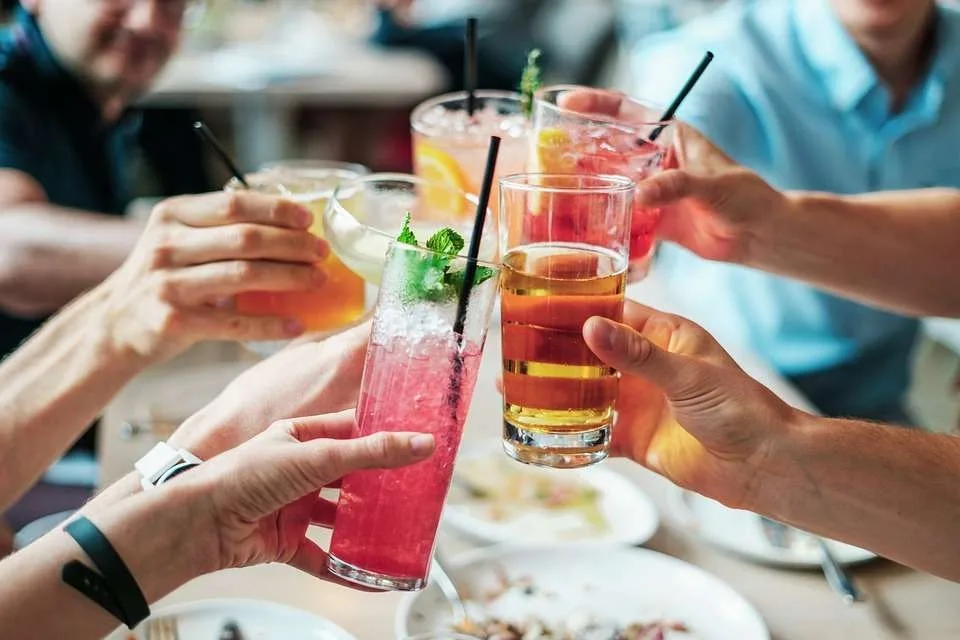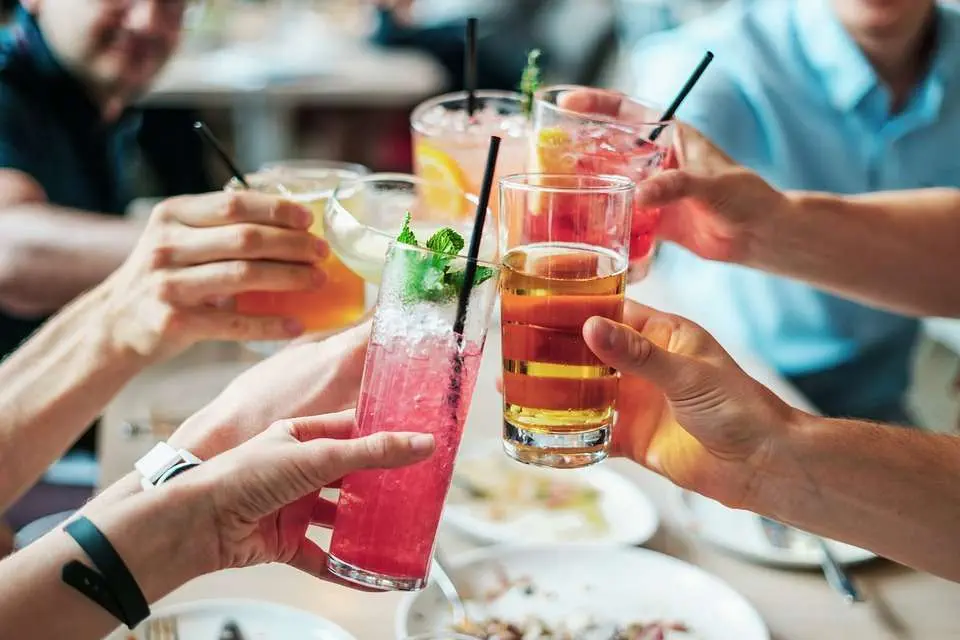 Undoubtedly, it is one of the most popular restaurants that serve great-tasting food with exceptional services, and the staff is also well-behaved and friendly.
The word "socialhouse" in its name gives the place all the friendly vibes that one would prefer while choosing a dining spot. Visit this restaurant to get extra social.
4.1. Ambience
Because of its unique combination, anyone can have a lot of fun at Browns Socialhouse. The interior looks lavish, but visiting this place at night will give the best experience because of its lighting.
The lighting, food, and everything about this establishment are amazing. Your pleasant hours will last the entire time that you spend here. The culinary items are appealing and reasonably priced. This location won't let you down for sure.
4.1. Food to Die for
The food items at this place are mouth-refreshing as the people behind the food are hardworking and make them with much love. So, treat your taste buds by visiting this place. Besides food, bars offer enjoyment and experiences.
Here are a few dishes you must try here:
i) Hickory Burger
ii) Warm Double Chocolate Brownie
iii) Quesadilla
iv) The French Dip
v) Avocado Toast
vi) Steak and Sushi
4.3. Located at
Browns Socialhouse is located at Eagle Landing Pky; check out the website to know more.
5. Bravo Restaurant & Lounge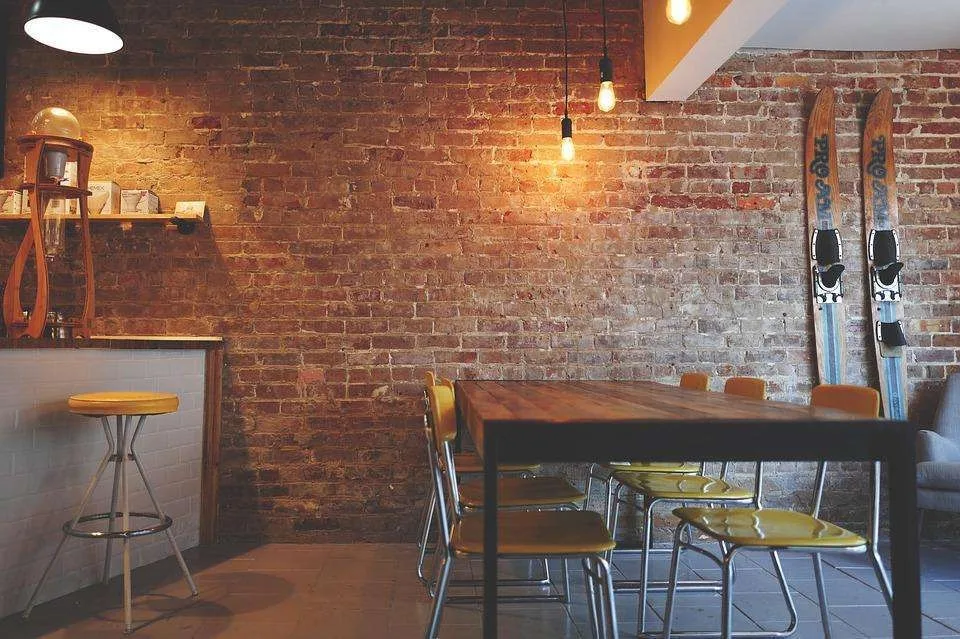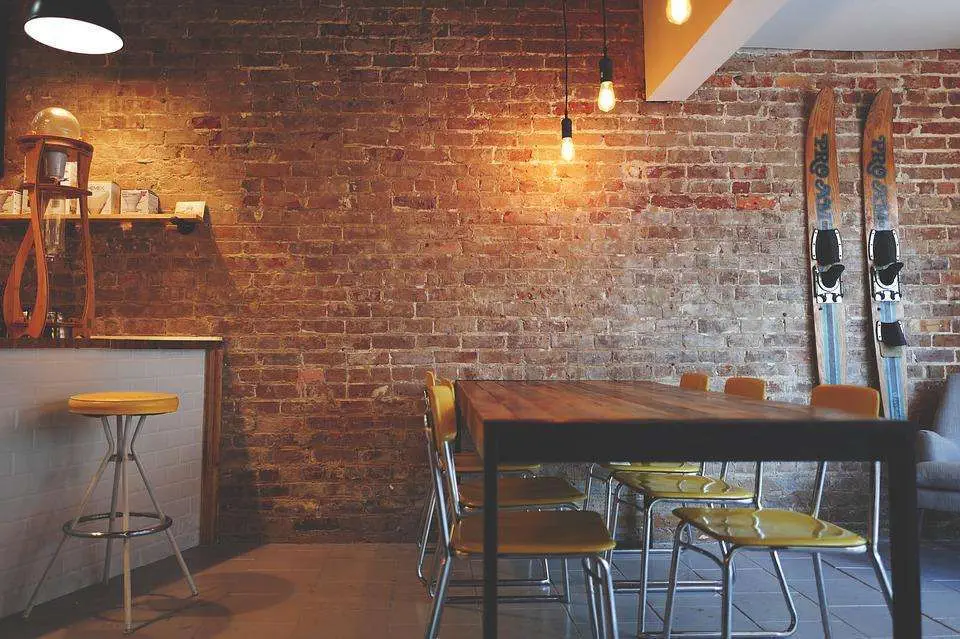 This restaurant is just like its name. People admire the place because it offers an inventive Martini menu and desserts.
This place should be on every tourist's must-visit list while visiting Chilliwack because they offer tasty regional foods that no other place can offer.
There are no restrictions for anyone visiting this location. Most restaurants are wheelchair accessible, including this one. The Bravo restaurant is also LGBTQ-friendly.
5.1. Located at
It is regarded as a local restaurant on Yale Road in Chilliwack. The restaurant prepares food with fresh ingredients in addition to giving excellent service.
5.2. Food to Die for
Along with casual dinners or dinner dates, you can choose this place for functions like anniversaries and gatherings. The site is authentic and stylish in looks and also has delicious food items on its menu.
Talking about the menu, has a creative list of items.
Everyone has different taste buds, so customers can order accordingly. But one thing is common. Whoever tries this place returns with a great experience.
Some of the popular food items at this place that customers savour are:
i) Beef Tenderloin
ii) Rack of Lamb
iii) Duck Breast
iv) Coffee Cheesecake
v) Steamed Mussels
vi) Craft Cocktails
vii) Pomme puree
It is one of the top Chilliwack restaurants. So why not try it on your own to test it?
Favourite FAQs
1.1. Are Chilliwack restaurants worth it?
Chilliwack is one of Canada's most liked tourist locations because of its stunning lakes, which have a flawless appearance and offer an ideal outlook.
It is a popular tourist destination since people enjoy trying new foods and sightseeing. Since everyone enjoys eating, Chilliwack is a spot where you can fill your belly while admiring the lake view.
The meal is inviting, so much so that anyone will love the venue and its offerings. At various restaurants, you can get a variety of cuisines.
PRO-TIP: All the top-level restaurants are usually busy, especially during the evenings. Before visiting, you should make a reservation. You can also provide details about the tables, food, atmosphere, and decor while making the reservation. They will make it ready as per your instructions.
Therefore, Chilliwack restaurants are worth your money and time; having food at the best restaurants will give you a worthwhile experience.
1.2. What are the food items that you should give a try in Chilliwack?
Chilliwack, a perfect place for food and holidays, has the following food surprises for you to try:
There are burgers, meat, cheese, rice, chicken, grill items, caesar salads, seafood, pizza, sandwiches, mutton with spicy gravy, apple pie, chow mein, cinnamon rolls, and drinks available.
Many types of food are served at various restaurants, but some of the most preferred ones are Italian, Thai, Asian, and local traditional food.
If you are a foodie, you must try the items and cuisines mentioned above because they will give you excellent taste. Once you've had them, you'll want to have them again.
1.3. Where can you find the local food items in Chilliwack?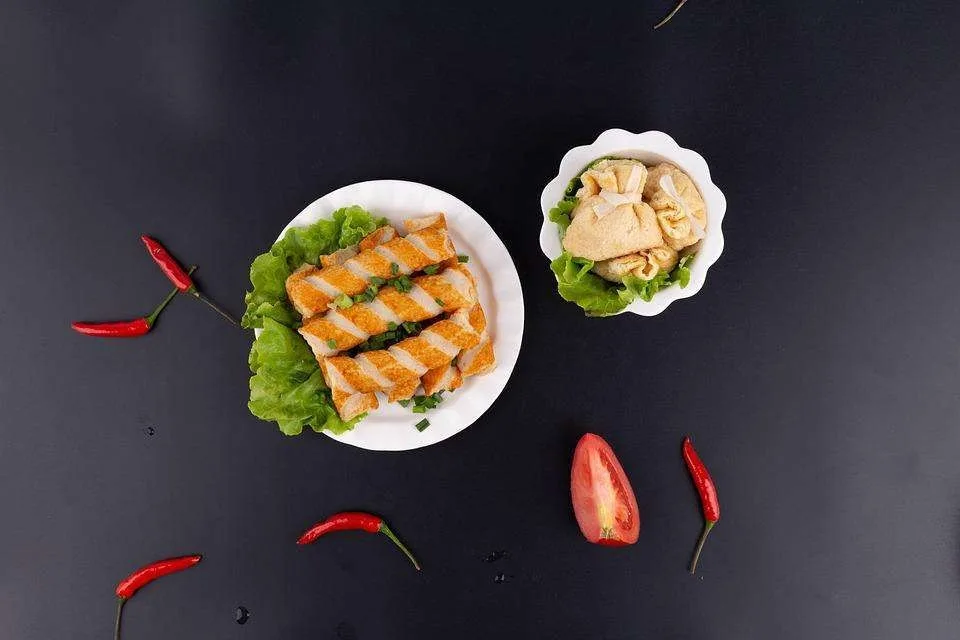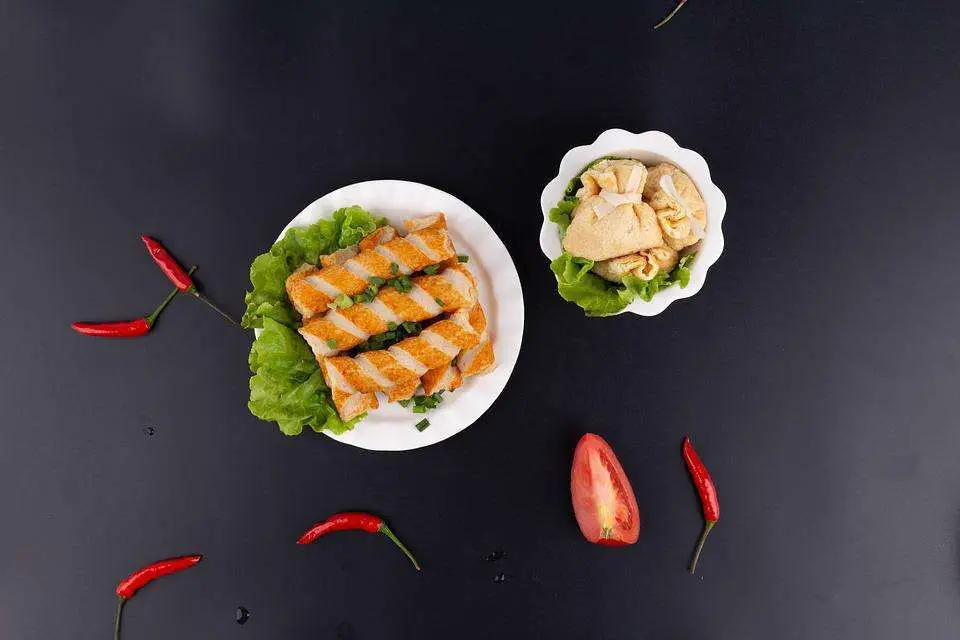 Every place has its flavour because the same items taste differently in different areas. Chilliwack restaurants have special local food items that people can only get there.
Cookies Grill at Yale Road is where you can have traditional and local food items such as meatloaf and pot roast, poutine, pulled pork, and hearty breakfasts. This place offers old-school dishes and gives old-school dinner vibes too.
Uptown Grill in Chilliwack is where you can get locally sourced food items. Its quick and friendly service makes it a great place to dine.
Pick what you like. One dish you should try there is a California omelet, but other omelet varieties are available too. Besides, you can also try burgers.
1.4. Is it possible to do some outdoor activities near Chilliwack restaurants?
There are a lot of things you can do nearby Chilliwack restaurants. But, it would be best if you did these things before eating because going on adventures increases your risk of throwing up food.
After engaging in adventurous activities, people visit restaurants to eat well to kill their exhaustion. Besides adventure, Chilliwack has a lot of exciting places to see.
Chilliwack is a place that vast numbers of tourists visit every year. Apart from food, they visit places like
i) Kilby Historic Site
ii) Mount Thom Park
iii) Bridal Falls Waterpark
iv) Elk Mountain, and so on.
This location is a true reflection of nature because it allows you to enjoy the best parts of nature while increasing your appreciation of it.
1.5. What are the five good qualities of Chilliwack restaurants?
i) Taste comes first. An apparent reason to visit the Chilliwack restaurants is the typical but nearly perfect food to grace the needs of their customers.
ii) The second reason is, again, its taste, because their food items exactly give home cooking vibes. So, if you miss your home cooking, Cookies Grill restaurant will be the perfect choice to visit.
iii) Locations also play an essential role in making this place popular because everyone loves food with heartwarming views of the lake.
iv) Both indoor and outdoor seating options are available at the top five restaurants, and customers can make reservations based on their preferences. Additionally, indoor sitting rooms create a good environment.
v) These restaurants are great places to hang out with your close friends and family. A wide variety of meals are offered, including breakfast, lunch, and dinner, with exceptional customer service.
1.6. Is it possible to order food from their website?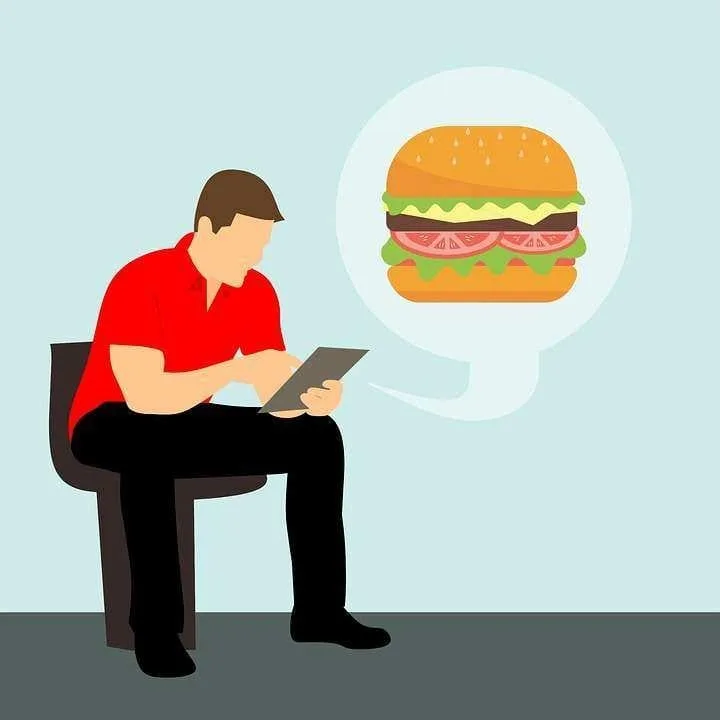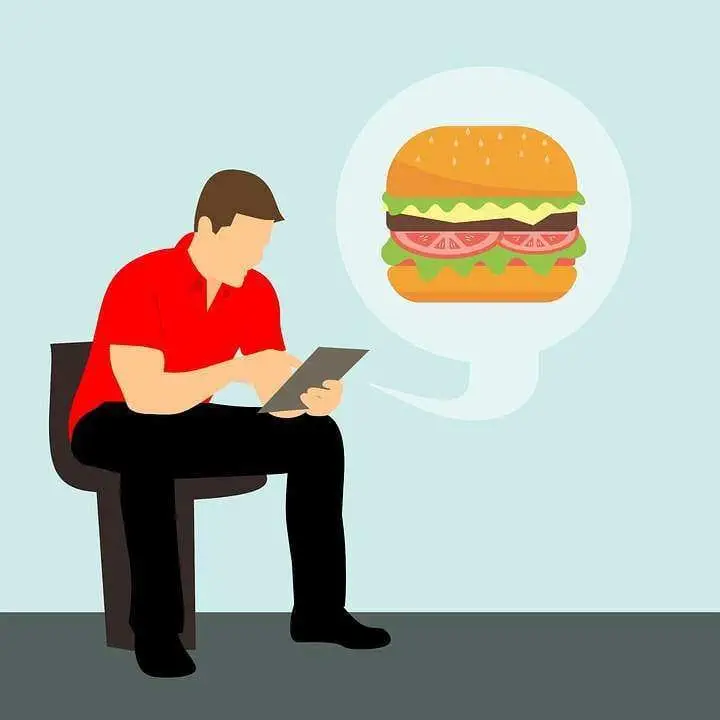 Everything is possible in this digital age. You may occasionally wish to order food from your favourite restaurants online if you don't feel like going out.
Local people won't face much difficulty ordering things online, but tourists can face problems. But the food is worth the struggle.
Above mentioned restaurants are some of the best Chilliwack restaurants, so they'll be busy. But they also take care of their online customers by delivering quality cooked items.
1.7. Are Chilliwack restaurants expensive?
They are a little expensive but worth exploring. You'll get all the facilities there and won't regret it for a second because everything is fantastic, from their service to their food.
Chilliwack is one of the most expensive places, so evidently, restaurants are expensive too but serve very high-quality food.
It also depends on your budget. If you are looking for first-class restaurants with all the provisions, you have to pay for them. But inexpensive restaurants are worth visiting too.
It would help if you tried to explore all types of restaurants because everyone has different tastes. It's not necessary that we all love expensive things; some people like simple things more.
1.8. What are the local foods that you must try in Chilliwack?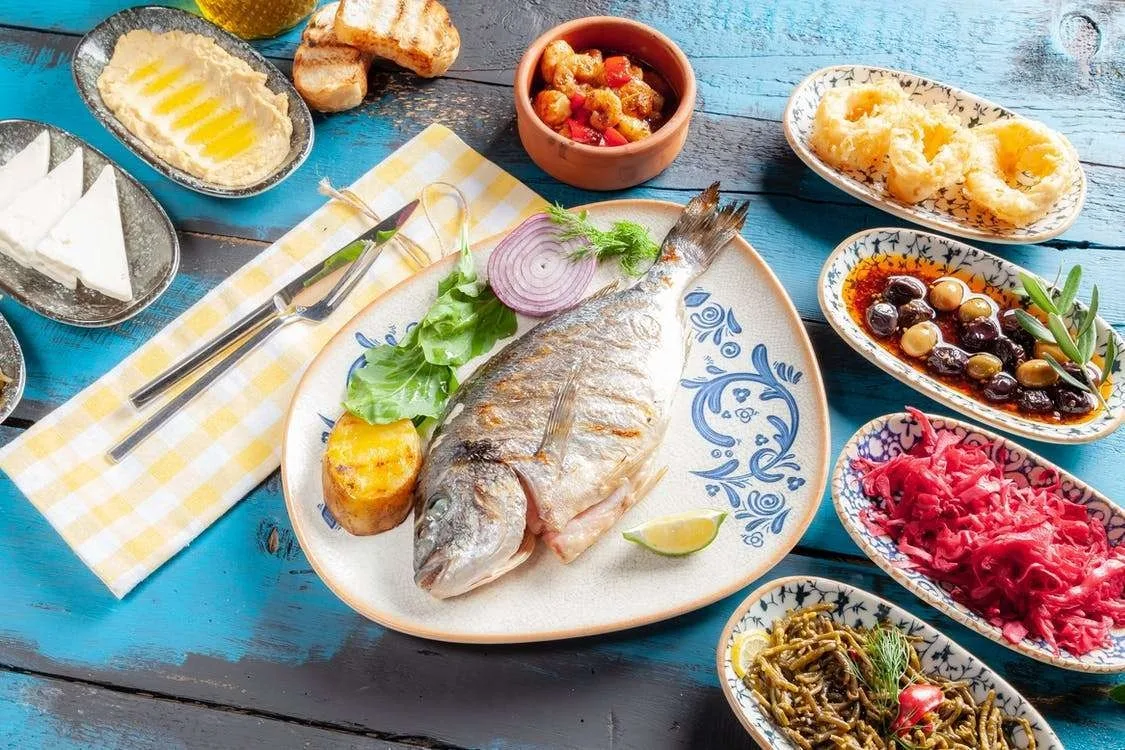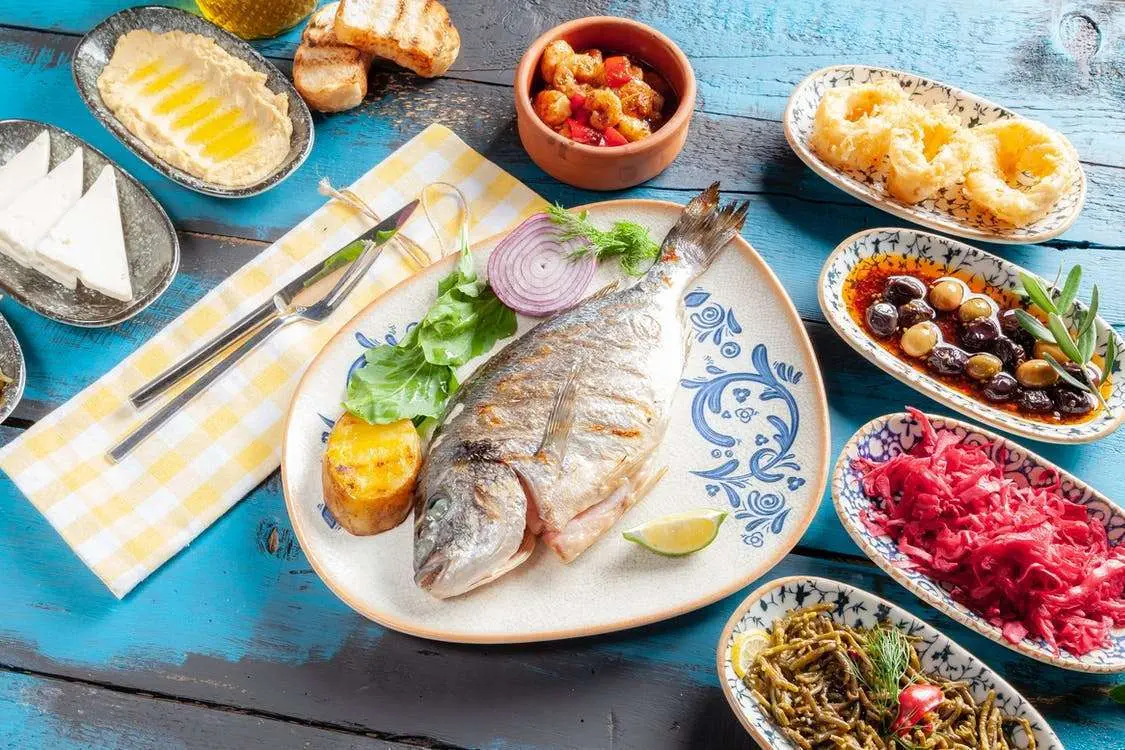 Local foods differ in every place, and every place has its methods and ways of preparing food. Below are some of the most popular and tastiest local foods you should try in Chilliwack.
i) Castle Blue offers a cheese patty that is made from cow's milk. So, if you are vegan, you should not go for it. It tastes sweet, and its texture is fluffy and creamy. People who have a sweet tooth will love it for sure.
ii) Kabritt is a natural cheese in Chilliwack made from goat's milk. It tastes tangy and buttery and will easily melt in your mouth. It's a Tomme-style cheese people love to have.
iii) White Surgeon caviar is one of the most popular food items in Chilliwack and is good for your health, too, because it has a high amount of protein. It is very cold and helps to regulate your nervous breathing systems.
iv) A butter tart is one of the sweet dishes in Canadian cuisine. Its texture is similar to pastry, and it tastes sweet and crunchy. There are so many variations in it. Apart from the main ingredients, some people love to have it with raisins or walnuts for better flavour.
Final Thoughts
Chilliwack is a must-visit spot because of its captivating beauty. You can enjoy yourself fully with so many things to do there. You may find all the different types of cuisine at Chilliwack restaurants, which many fantastic restaurants offer. The restaurant and sitting area also give a lovely view. And the lovely lakes there add a charm to its beauty.
For a memorable time in Chilliwack, you should check out all the restaurants and food products mentioned above, especially if you are a foodie or enjoy trying new foods.
Suggested Reads:
16 Best Italian Restaurants Toronto For An Ideal Cuisine
Indian Grocery Stores in Canada
As an Amazon Associate, Icy Canada earns from qualifying purchases.
[amazon_auto_links id="81298"]
The Icy Canada team strives to create content that matters. It's why our content is written by travel writers, authority experts, well-known authors, and niche experts. Our content is also periodically reviewed by expert authors for accuracy and trustworthiness.
As an Amazon Associate, Icy Canada earns from qualifying purchases. [amazon_auto_links id="81298"]