We bring you a list of the eight best jewelry stores in Calgary.
Special gifts mark special moments in our life. And what better gift could be for your loved ones other than fine Calgary jewelry? Calgary is one of those cities which have a great collection of classic pieces of jewelry.
There are many jewelry stores in Calgary with a rich collection of gemstones for any occasion. But with too many options in your hands, it can be a little intimidating & challenging. So, to help you with that, we did a little bit of research.
And we have narrowed down a list of the eight best jewelry stores in Calgary that you should definitely check out.
1. Calgary Jewellery
Address: 1201 17 Ave SW, Calgary, Alberta
Contact: (403) 245-3131
Website: https://www.calgaryjewellery.com/ 
Calgary Jewellery is one of the first truly independent jewelry stores in Calgary. They have been in the business for over 60 years now, since 1955.
Customers can buy products both from their physical store on 17th Avenue and also from their website. They have a beautiful collection of jewelry and watches. In fact, they feature one of the city's largest selections of branded watches.
The store also has a broad collection of giftware, including personalized notebooks, luxury pens, leather goods, & crystal art.
One of the best jewellery shop in ave sw calgary ab diamond market, They offer a wide range of famous & respected brands in terms of all their products. So, they are a good choice if someone is looking for exquisite engagement rings, wedding bands, or neckpieces.
Although they already have ready-made collections, they are also open to customized designs.
Highlights:
They have a solid return policy
They offer both delivery & curbside pickup options
Creates unique personalized pieces
Exclusive designs
0% Financing services
Operating Hours:
The store is open Monday to Saturday, from 9:30 AM- 5:30 PM
2. Davidson Jewels
Address: 533 Riverfront Ave SE, Calgary
Contact: 1-877-361-3307
Website: davidsonjewels.com
The journey for Davidson Jewels began in 1969 when the owner Ian Davidson designed his first ring. Ian believes in creating pieces of timeless elegance & unmatched beauty.
Davidson jewels specialize in Neissing ring designs; it is one of the purest & beautiful ways of setting a diamond. The store features excellent quality rings with designs set both by Ian & German designer Neissing.
They are available online too for purchase & other customer services. And they deal with two ranges of jewelry pieces, wedding bands & engagement rings made with gold, platinum, diamonds, sapphires, and other precious gemstones.
At Davidson Jewels, they believe the success of creating a beautiful piece lies in three steps: Listen, Design, Build. So they will first listen to your story, your needs & the custom designs.
Highlights:
Guaranteed to be free from defects in craftsmanship in all pieces for one year
Return policy within 14 days
Offer free shipping
Operating Hours:
The store is closed on Mondays & Sundays. And operates from Tuesday- Saturday from 11 AM- 6 PM.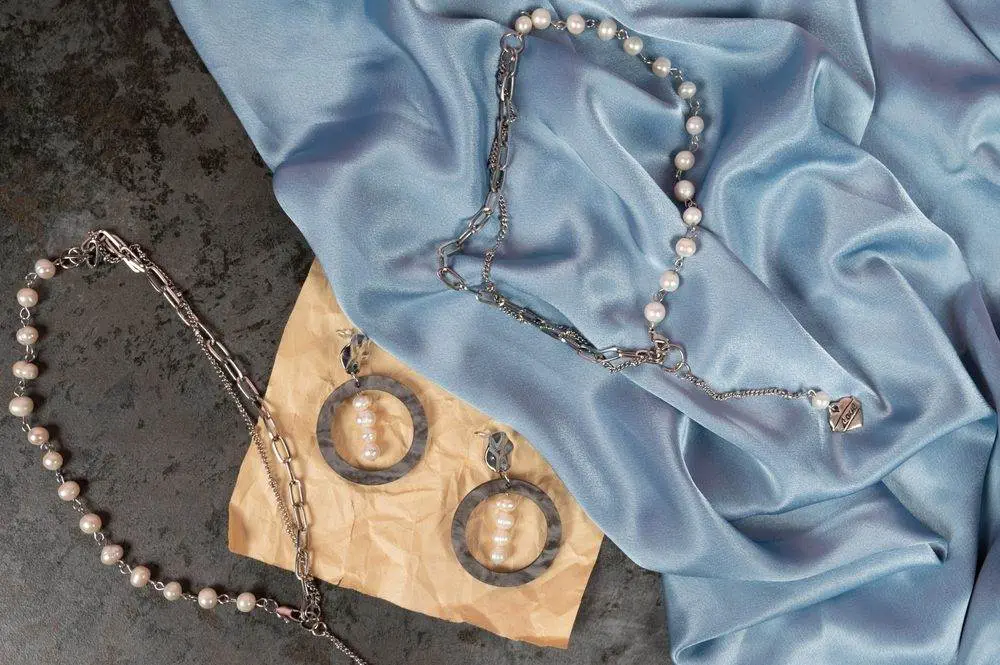 3. The Watermark Shop
Address: 20 Oakvale Pl SW, Calgary, AB
Contact: +1 403-973-6056
Website: https://thewatermarkshop.com/
The Watermark Shop in Oakvale, unlike any other jewelry store in Calgary, is a complete house for stylish lifestyle goods. All of their products are inspired by their faith in Christ.
The shop is owned & operated by two friends Jenn & Carrie, who bring together passion and fashion. The shop features a wide range of products from jewelry & accessories, apparel, and home decor to paper goods.
The pieces of jewelry they feature are necklaces & rings crafted with 14kt gold. Whether you are looking for pieces to beautify your home or gift something lovely to your loved ones, you will find everything here.
Each of their products demonstrates the perfect blend of fashion with faith, and they are known to offer the most elegant products.
Highlights:
Free local pickup at Calgary
Free Shipping for orders above $150
Full refund on return within 30 days of shipment
Operating Hours:
They operate throughout the week, from Monday-Saturday, 9 AM- 8 PM.
4. Paris Jewellers
Address: 1779 1632-14 Avenue, Calgary, AB
Contact: 1-866-78PARIS
Website: parisjewels.ca
Paris Jewellers is one of the most famous jewelry stores in Calgary. There is a total of 23 stores in 4 provinces of Canada. The store is strictly Candian-owned & operated.
Paris Jewellers has been in the jewelry business for over 31 years now. It started in 1987 with a passionate dream of making people happy & creating pieces that capture moments into precious memories.
The store's incredible product range is what draws people to them in the first place. The pieces of jewelry in the store are categorized into different types, including silver, white gold, and rose gold.
They feature a wide range of products, including rings, pendants, chains, earrings, watches, and gemstones. And they deal with major brands such as Swarovski, Ania Haie, Bulova, and Elle.
If you are looking for hundreds of designs starting at affordable ranges, please visit Paris Jewellers; they are the right choice for you.
Highlights:
Offers multiple financing options
Offers additional services such as resizing, cleaning, polishing
Easy monthly payments
Operating Hours:
They are open Monday-Saturday, from 10 AM- 8 PM.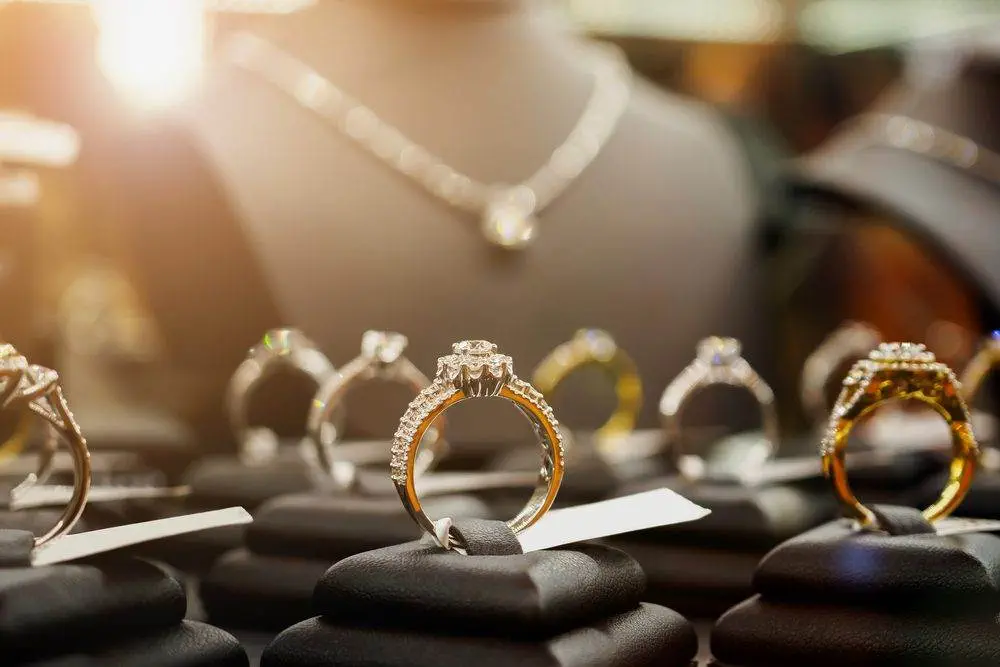 5. The GoldsmithsAddress: 53 14 St NW, Calgary
Contact: +1 403-270-7818
Website: thegoldsmiths.ca
Next on the list of best jewelry stores in Calgary is the Goldsmiths, located in Northwest Calgary.
The shop was established in 1969 by Kirsten Ross. She is also the first female owner of a custom-designed jewelry workshop in Calgary. They feature a wide range of products in-store, from rings, wedding designs, pendants, earrings, men's designs to bracelets & colored gemstones.
The store aims to create designs that are both functional & wearable. Their making process is unique as customers can first work with one of their designers to draft a unique design.
Highlights:
Engraving
On-site jewelry repair
Pearl & bead restringing
Operating Hours:
They are open three days a week, Tuesday-Friday, from 11 AM- 5 PM.
6.
Breslauer & Warren Jewellers
Address: 202 6 Ave SW #104, Calgary
Contact: 403-252-9048
Website: www.breslauerwarren.com/
Breslauer & Warren Jewellers is considered among the historic jewelry stores in Calgary. The store has been in service in Calgary since 1979.
However, the owners came into the business back in 1919 only when they opened the first store in Winnipeg, Manitoba. And for the last 100 years, Breslauer & Warren Jewellers have been providing customers with top-quality diamond jewelry.
Here, you will find all sorts of jewelry, including bracelets, pendants, earrings, and gemstones. They have an excellent collection of engagement rings, including solitaire rings, halo rings, fancy rings, & three-stone rings.
And they do not just sell jewelry, but they are also an eminent buyer of gold & diamond.
Highlights:
Gold & Diamond Buyers
Offers special discounts
100 years of experience
Operating Hours:
They are open for all from Monday-Friday, 10:30 AM- 3:30 PM. They are also open on Saturdays; however, they only attend to customers who have booked appointments on Saturdays.
7. Troy Shoppe Jewellers
Address: 204 4 St NE, Calgary, AB
Contact: +1 403-293-1100
Website: troyshoppejewellers.com
Next on the list of the 8 best jewelry stores in Calgary is Troy Shoppe Jewellers.
Troy Shoppe Jewellers is a locally owned & operated store established in 1980. The store is famous in the area for providing easygoing & friendly services to customers.
Each piece of their jewelry represents the highest standards of excellence & craftsmanship. Their online & physical store offers a broad range of engagement rings from traditional to classic designs.
They believe in creating new & unique pieces that set them apart from other jewelry stores in Calgary.
Highlights:
Redesign Jewelry
Engraving
Selling old jewelry
Cleaning/ polishing/ rhodium plating
Operating Hours:
The store operates from Tuesday-Saturday, from 11 AM- 6 PM.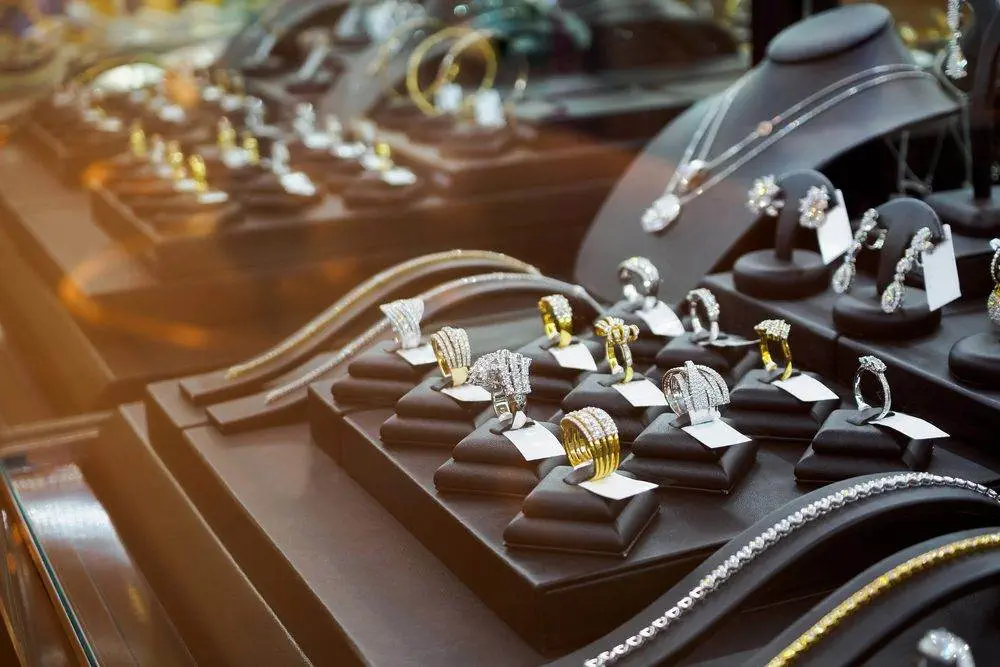 8. AMA Jewelry & Watches
Address: 1409- 9th Ave. S.E. Calgary, Alberta
Contact: +1 403-973-9735
Website: old.amajewellery.ca/ama-watches/
The last store on the list of best jewelry stores in Calgary is AMA Jewelry & Watches in Southeast Calgary.
AMA Jewelry & Watches has been in service since 1970. The store has an equally amazing collection of watches as they have of jewelry pieces. You will find wooden & gem-studded beautiful watches.
Here, you will find one-of-a-kind pieces to meet your needs for every occasion. For jewelry, they offer diamond, gold, pearl, silver, gemstone, and men's collections as well.
Apart from these, they offer outstanding customer services too, such as jewelry appraisals, gold buying, battery changing for watches.
So, Whether you are looking for an engagement ring, diamond earrings, wedding rings, silver jewellery, or custom-made jewellery like personalized diamond engagement rings, fashion rings io bangles.
Its offers unmatched jewellery services to turn your chosen precious metals into a custom ring.
Highlights:
Excellent gold-buying services
Layaway plans
Custom design services
Repairs & watch batteries
Operating Hours:
The store is open all seven days a week, however with different timings. From Monday-Saturday, they operate from 10 AM- 5 PM, and on Sundays, they are open from 12 PM- 5 PM.
Closing Thoughts
So, these are the eight best jewelry stores in Calgary, according to us. Do check them out to get unique & quality pieces. All of these eight jewelry stores in Calgary have an incredible collection of designs.
You can even get your jewelry custom-built if you like. Most of the stores have enough years of experience in the business to provide you with quality products. You can either visit the stores physically or check out their collections online via the website we have provided for each store.
These 8 jewelry stores in Calgary that we have picked are guaranteed to provide you with a timeless collection of jewels & gemstones. However, if you know of any other jewelry stores in Calgary that are also the best in the business, drop down the names. You may share your views with us in the comment box.
And if you have liked this article, be sure to check out more articles as such.
Tips to keep in Mind for a Better Experience
Set a budget: Decide how much you're willing to spend before you start shopping to avoid overspending.
Do your research: Learn about the jewelry store's reputation, customer reviews, and policies.
Know what you're looking for: Have an idea of the style, design, and type of jewelry you want to purchase.
Understand the materials: Know the characteristics of the metals and gemstones you're interested in.
Consider the occasion: Choose jewelry that suits the occasion or event, whether it's a wedding, birthday, or anniversary.
Check for certifications: Ensure that the jewelry has proper certifications, especially for precious stones like diamonds.
Ask about warranties and return policies: Inquire about the store's warranty and return policies, especially if you're purchasing an expensive piece of jewelry, fine jewellery, or custom jewellery.
Compare prices: Compare prices of similar pieces of jewelry from different stores to ensure that you're getting a fair price.
Inspect the fine jewelry: Inspect the jewelry thoroughly before purchasing, checking for any damages or defects.
Ask for recommendations: Ask friends or family members for recommendations on trusted jewelry stores in Calgary to help narrow down your search.