Our love for stunning and adorable jewelry collections is never-ending. Be it minimalist, traditional, or modern jewelry, having the finest of them is always an asset. Your endless search for the best jewelry designer ends here! Here is the perfect list for you.
The city of Toronto is home to many talented jewelry designers and artists. Toronto jewelry designers are experts known for designing some of the coolest and most artistic pieces of jewelry.
This article introduces you to creative jewelry designers in Toronto.
8 Best Toronto Jewelry Designers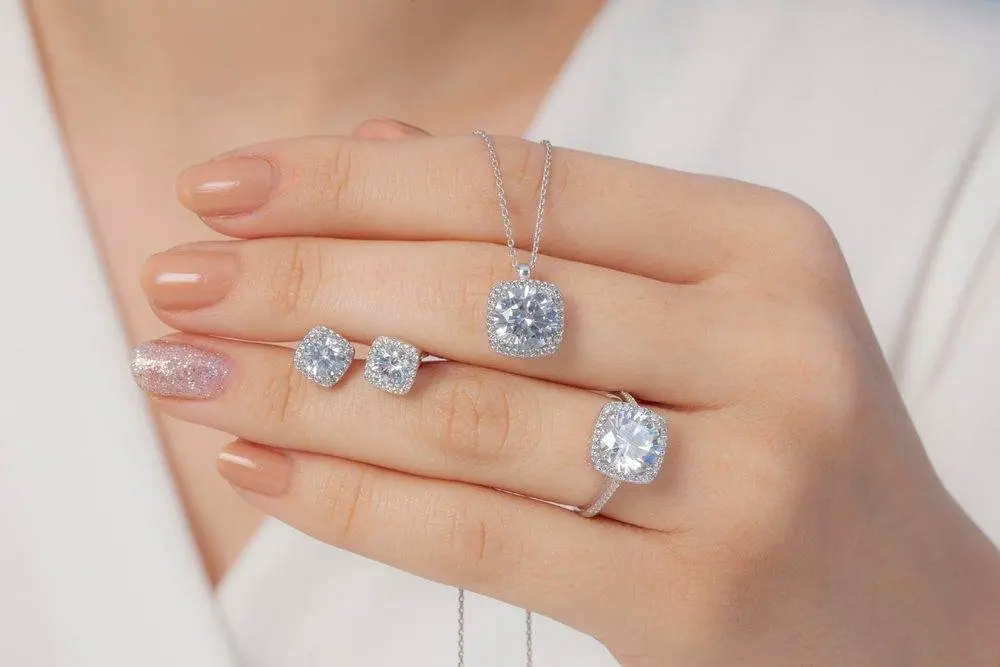 1. Jenny Bird
Jenny Bird is one of the leading jewelry designers in Toronto. She has been in the industry since 2010. She started her career as a handbag designer in 2008 and later moved on to jewelry design. You will get an amazing collection of gold and silver plated jewelry in their store.
To provide quality products to the customers, Jenny Bird Company uses sterling silver, 14K gold, and rose gold on the brass base. Jenny Bird executes classy and trendy designs in all their jewelry collections. All of their products are manufactured in Qingdao, China, by well-trained professionals.
Their store is located at 174 Spadina Ave, Toronto. You can also shop from their online store. You will find a sizing guide in the online store, which helps you choose your orders easily. They offer free shipping and returns in Canada and the United States.
2. Lisa Gozlan
Lisa Gozlan is a talented jewelry designer based in Toronto, Canada, who is well-known for her unique and trendy designs. Her brand, Lisa Gozlan Jewelry, offers a wide variety of jewelry pieces, including rings, necklaces, bracelets, and earrings, which are available both in-store and online.
What sets Lisa Gozlan apart from other jewelry designers is her unwavering commitment to perfection and design. She works with a team of specialists in fine jewelry making, ensuring that each piece of jewelry is of the highest quality and is crafted with precision and care. This attention to detail is reflected in her unique and stylish designs that appeal to a wide range of customers.
One of the most notable features of Lisa Gozlan's jewelry is the variety of materials used, including silver, brass, 10K gold, and 14K gold. This wide selection of materials ensures that customers can find pieces that not only match their style but also fit their budget.
Overall, Lisa Gozlan is an excellent example of the talent and creativity found within Toronto's jewelry scene. Her commitment to quality and design has made her brand a favorite among jewelry enthusiasts, and her unique and trendy designs are sure to appeal to anyone looking for something different and stylish. Whether you're in Toronto or shopping online, Lisa Gozlan Jewelry is definitely worth checking out.
3. Fiona Morrison
The next one on the list of best Toronto-Based jewelry designers is Fiona Morrison. She launched her brand Wolf Circus in 2011. The brand focuses on creating classic and stylish demi-fine jewelry. One of the features that make this brand stand out is that most of its jewelry pieces are handmade.
Every piece of their jewelry is thoughtfully designed and fabricated in Vancouver. The company makes sure that all of its jewelry pieces are cast using sterling silver or recycled bronze. They also design 14K gold-plated jewelry of high value.
You will get to purchase Wolf Circus brand products in almost all the boutiques in the city. If buying from their online store, you can avail of free shipping on orders over $ 75 in Canada. They also offer free shipping to the United States on orders over $ 125.
4. Erin Tracy
Erin Tracy is one of the popular Canadian jewelry designers who design bridal and fine jewelry. She is the founder of the Toronto-based jewelry Erin Tracy Designs. All of their diamonds and gems are from Canadian mines to ensure that they are conflict-free.
Erin Tracy's showroom carries a wide selection of stylish and timeless wedding bands and necklaces. The store also has an exclusive section for men. You may visit the store located at 1179 King Street West Suite 018, Toronto, to shop with them.
5. Anouk Jewelry
Anouk Jewellery has been in the jewelry designing industry since 2008. Founded by Anat Kaplan, a talented jewelry designer, Anouk Jewelry is a popular Toronto jewelry designer. Most of their jewelry is handcrafted. Their dedication to creating the finest custom jewelry is what makes them unique from other jewelry brands.
Anouk designers offer customers the golden opportunity to work with them in creating customized designs. You can confidently approach them to design your custom wedding bands and engagement rings. This Toronto-based brand carries amazing jewelry pieces of natural stones. Their collection of green sapphires and raw diamonds will be an asset to you.
Anat focuses on making creative designs by incorporating art, ancient history, nature, and mythology themes. At present, the company owns multiple branches in Canada and the US.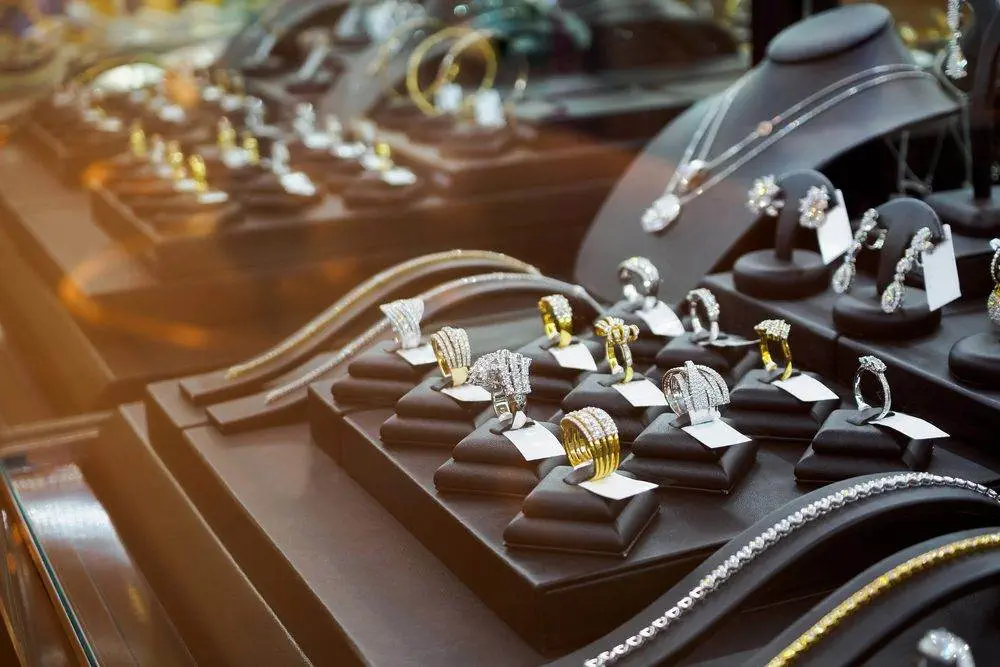 6. Santa Isla
Next on the list of Toronto jewelry designers is Santa Isla. The mastermind behind this brand is Jessica Sanchez, a Colombian-born designer. She collaborates with Embera Chami People of Columbia to introduce a variety of beaded jewelry to the customers.
All the accessories at Santa Isla are designed by Jessica and made by the Embera Chami indigenous tribe, making the brand one of a kind. This Toronto-based jewelry brand took its name from Spanish, and it means Holy Island.
All of Santa Isla's designs are an artistic mixture of tradition and modernity. Jessica takes utmost care in curating the traditional colorful beads and modern designs to bring out gorgeous jewelry pieces.
7. Design by Sevan
Founded by the talented and well-experienced designer Sevan Tosun, Design by Sevan is one of the best Toronto jewelry designers. Sevan exclusively designs customized engagement rings. You can book a private consultation on their website to contribute to designing your wedding rings.
Sevan has worked in the jewelry design industry for over 30 years. Sevan Designs carefully selects ethically sourced and quality diamonds for the jewelry. They respect the ideas of the customers and work on them to create artistic engagement rings.
Sevan also makes designer engagement rings and wedding bands for customers. His craftsmanship, unique designs, and customer service have made him one of the city's best jewelry designers.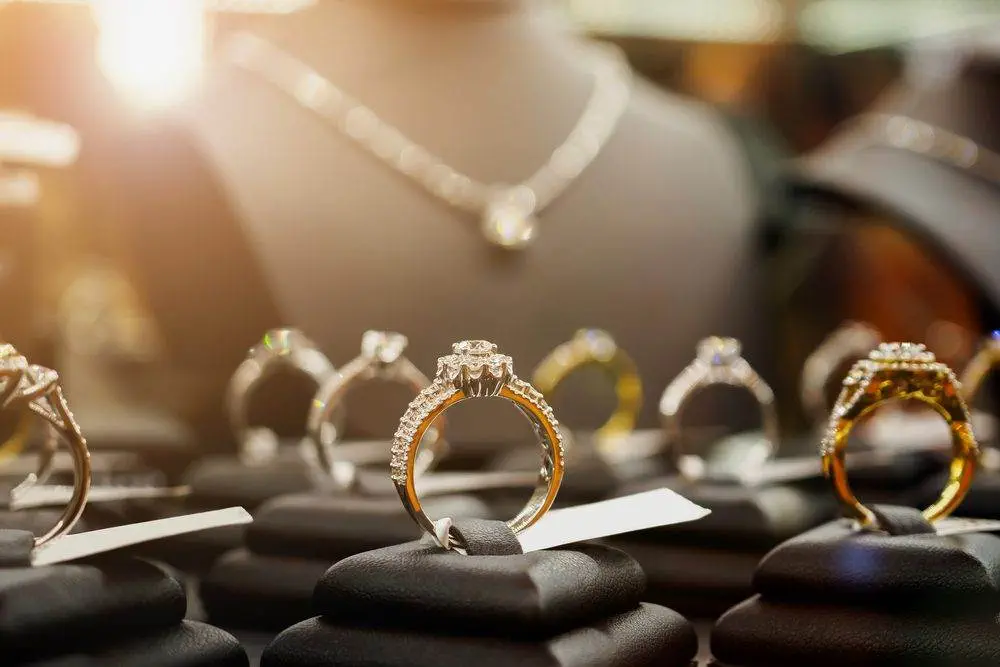 8. Emily Gill
Emily Gill is a highly skilled jewelry designer and goldsmith based in downtown Toronto, with over two decades of experience in the industry. Her passion for jewelry design began in 1998, and since then, she has been creating thousands of elegant and stunning pieces of jewelry that are loved by her customers.
One of Emily Gill's specializations is in diamond rings, sapphire rings, and enamel rings. Her designs are unique and creative, making them perfect for those looking for something different from traditional jewelry styles.
She has an eye for detail, and each piece of jewelry she creates is crafted with precision and care, ensuring that they are of the highest quality.
In addition to her rings, Emily Gill Jewelry also has an excellent collection of loose diamonds that customers can choose from to create their own custom pieces. This allows customers to design a piece of jewelry that is uniquely their own and tailored to their specific tastes and preferences.
Along with her statement pieces, Emily Gill also offers a selection of minimalist necklaces and earrings that are both innovative and well-priced. Her designs are perfect for those who prefer a more subtle, understated look but still want to wear unique and high-quality jewelry.
Overall, Emily Gill is a highly talented jewelry designer who offers a wide range of beautifully designed and crafted pieces of jewelry. Her attention to detail, commitment to quality, and unique designs make her a standout in Toronto's jewelry scene. If you're looking for creative and quality jewelry that will stand out from the crowd, Emily Gill Jewelry is definitely worth checking out.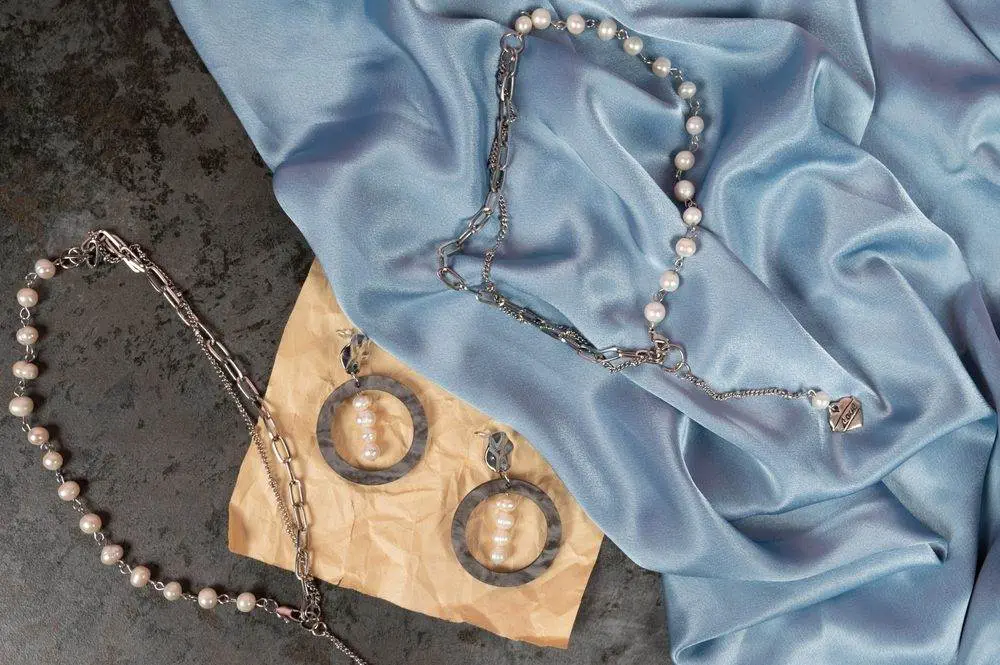 Closing Thoughts
Enrich your jewelry collection by shopping with them. You can also go for custom jewelry designs to be on the best of your attire.
In conclusion, Toronto's jewelry scene is truly one of the best in Canada. The city is home to some incredibly talented jewelry designers who create unique and high-quality pieces that appeal to a wide range of customers.
Whether you're looking for a classic piece or something more modern and edgy, you're sure to find it in Toronto. With a strong emphasis on creativity and quality craftsmanship, Toronto's jewelry designers are definitely worth checking out.
Frequently Asked Question
1. Why should I check out Toronto jewelry designers?
A: Toronto jewelry designers offer some of the best quality and most creative pieces in Canada. If you're looking for unique, one-of-a-kind jewelry that stands out from the crowd, Toronto designers are definitely worth checking out.
2. What kind of jewelry can I expect to find from Toronto designers?
A: Toronto designers offer a wide range of jewelry, from classic pieces like engagement rings and diamond studs to more modern and edgy pieces like statement necklaces and chunky bracelets. You can expect to find a mix of traditional and contemporary styles.
3. Are Toronto jewelry designers expensive?
A: Prices for fine jewellery like an engagement ring or wedding band vary depending on the designer and the piece, but many offer pieces at a range of price points to accommodate different budgets. While some pieces may be more expensive, you can also find affordable options that are still high-quality and beautifully designed.
4. How do I find Toronto jewelry designers?
A: You can find independent jewelry designers even for custom jewellery by doing an online search or by visiting local jewellery store and boutiques that carry their pieces. You can also attend jewelry shows and exhibitions in Toronto to discover new designers and see their work up close.