Montreal, the second-largest city in Canada – after Toronto – in Quebec's province, is also its commercial capital. The most culturally distinct feature about Montreal is that its sole official language is French. It is used as a firsthand language for almost 73 percent of the residents. In fact, it is the only French metropolitan in Canada and the second-largest French-speaking city in the world, that over the years, has grown up into an important center of commerce, art, culture, and architecture.
It is named after Mount Royal, the three-peaked hill situated in the northeast of the city district. The hill is visible from nearly anywhere in the city. This bustling, cosmopolitan city has derived itself in a blend of the feel of a European city and a typical North American city with its skyscrapers. So, how does it feel living in Montreal? How much do you need to live in Montreal? Let's take a look.
Living in Montreal: The Climate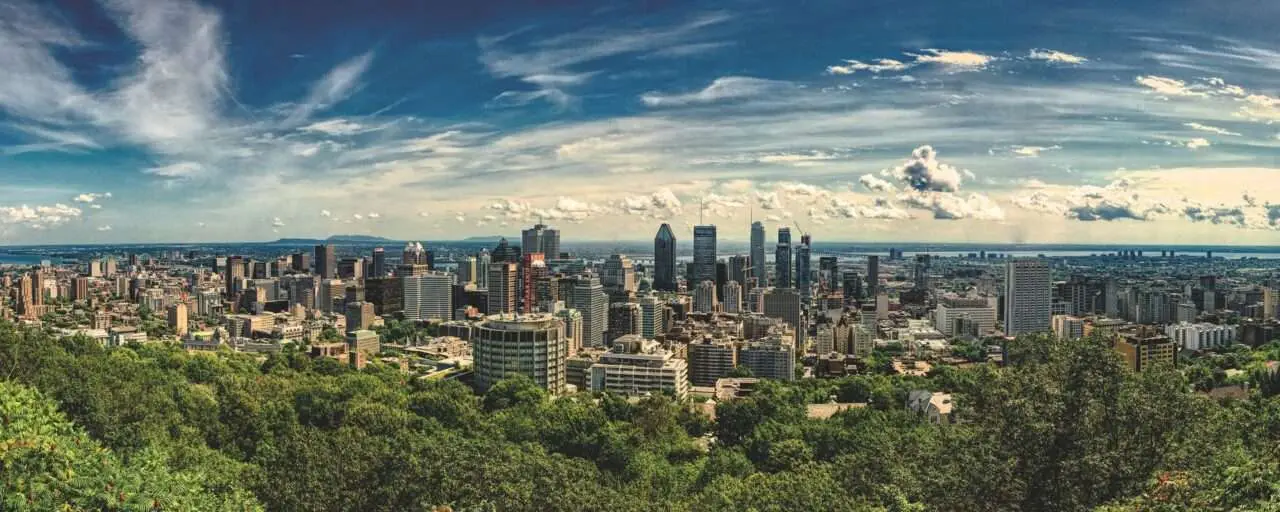 Montreal's daily average temperature range is about 23-27 degrees Celsius. During hot summers, the temperature may even rise above 30 degrees. Winters, on the contrary, strikes with temperatures below -20 degrees and snow cover that lasts till late March. Springs are short and autumn.
Living in Montreal sure is fun, but how much do you need to spend a month? Here is a look at all the things you can do there, and what you will need to spend.
Living in Montreal: Festivals and Culture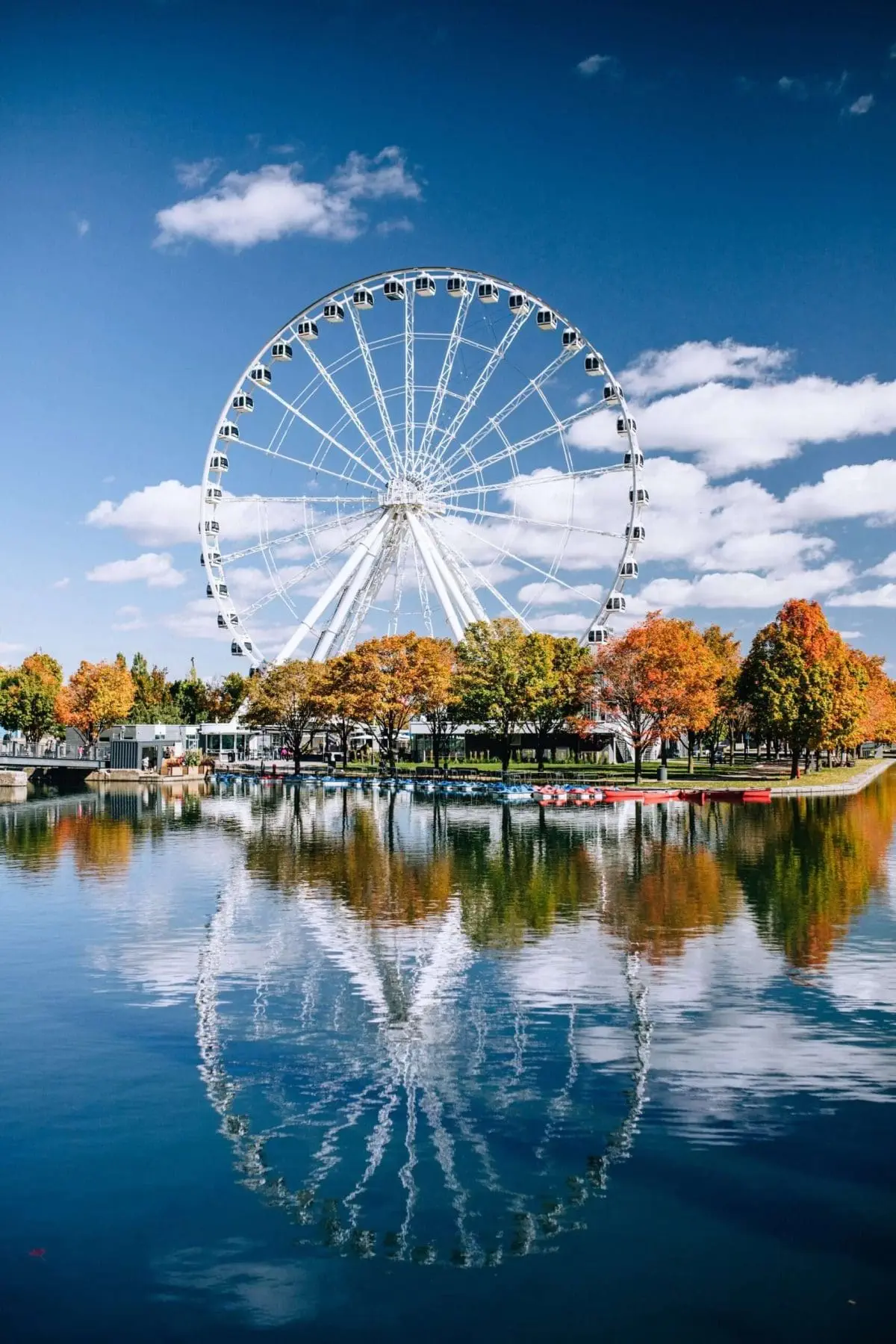 As was named by Monocle Magazine as "Canada's Cultural Capital," Montreal is a hub of several major festivals. Around late June into July, the largest Jazz festival globally, the Montreal International Jazz Festival, followed quite immediately by the world's largest comedy show, "Just For Laughs." Several other notable festivals like the Montreal World Film Festival, Montreal Fireworks Festival and Osheaga music festival keep this unique city up to its mark. Apart from the festivals, all of Canada's French-language films and radio production occur in this city.
The people are susceptible to their ethnicity. While some dream of Montreal becoming a separate nation in the coming future, some stick to identifying themselves as Canadians. Many others are content with their identity to be Montrealers. This is a matter almost impossible to avoid while living in this city. However, a broad perspective of the person one is talking to is highly required to jump into one such type of conversation.
What about Transit and Connectivity?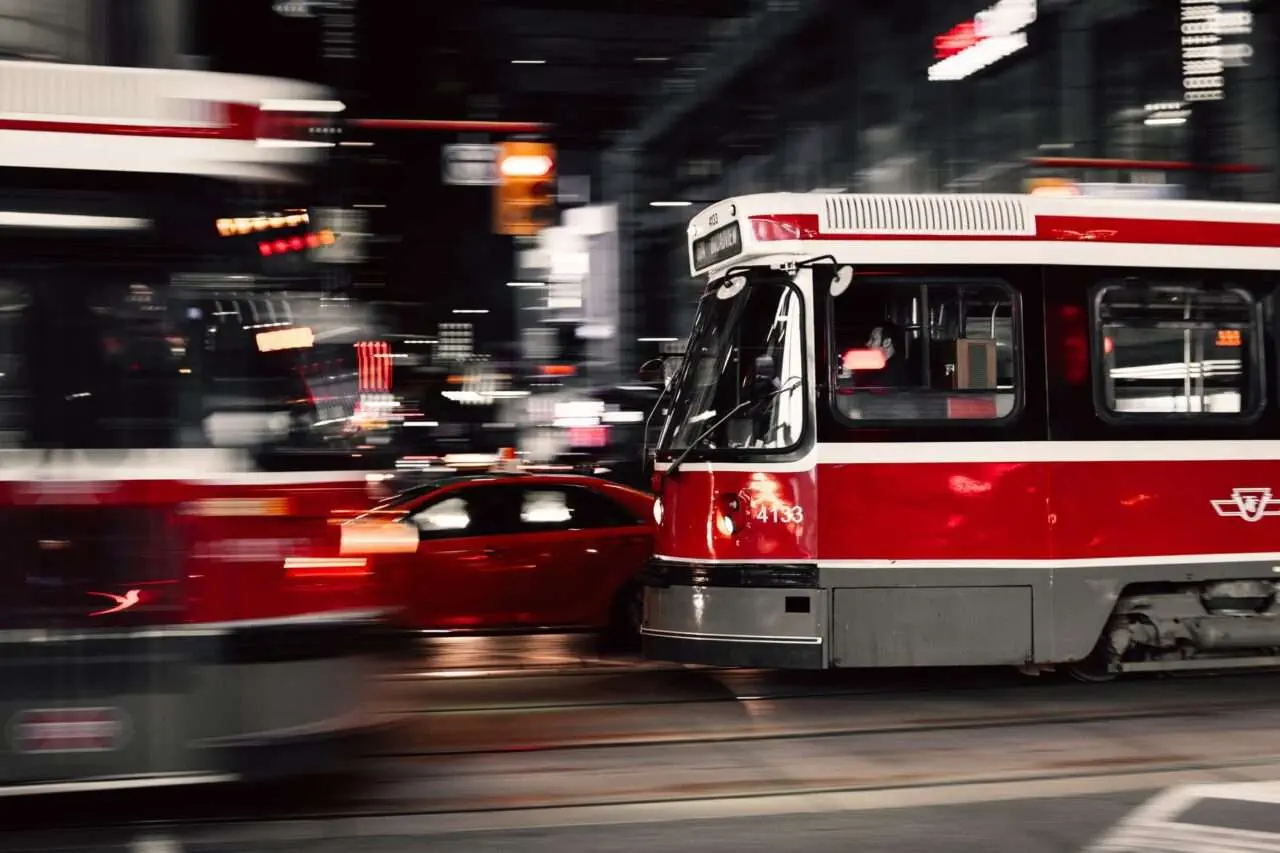 How much do you need to spend n transit to live in Montreal? Montreal's transit system, with 185 bus lines and 4 subway (Metro) lines comprising 68 stations, is not only quick and extensive but is also one of the most affordable in Canada. Buses leave from most bus stops at an interval of 15 minutes. The subway stations were each configured by a different architect and featured original works of art. The metro lines operate at an interval of 6 minutes.
You will love living in Montreal for its bike-friendly attitude too. Most of the main streets are designated as bike-only lanes, and as a result, more than 600 docking stations have been put up throughout the city. Therefore, cycling is a safer option during heavy traffic and makes the city less stressful for a daily commute.
Since bikes are easily accessible and most used, for those living in Montreal or planning to do so, investing in a BIXI subscription is a recommended option. It is available from April to November. Along with this bicycle-sharing system, car-sharing is also often availed. Car-sharing is cost-effective and environment-friendly (which Canada definitely needs) and also reduces the problems of parking and maintenance faced by car ownership. These facilities make the commute in Montreal cheap and accessible.
Despite such affordable modes of transport, the infrastructure is not quite maintained. Some highways' designs could also confuse a person who has only just landed in this city.
Montreal's Pierre-Trudeau airport connects to New York, Toronto and Washington D.C. in about an hour. 200 km to the west is the city of Ottawa, and 250 km in the northeast is Quebec City, both of which are in the driving range. The latter is majorly sited as a place with a European vibe to spend the weekends.
What About Cuisine?
In Montreal, the top-rated restaurants feature cuisines from almost every country. Their notable specialty is the poutine which is made from a mixture of leftover foods. Sometimes, ingredients like beef, pork and seafood are also added to the basic ingredients that make this delicacy. Poutine Italienne is a variation where bolognese sauce is used instead of gravy. Smoked meat is one of the city's most significant delicacies that has made its stand by the Jewish community.
What About Business and Jobs?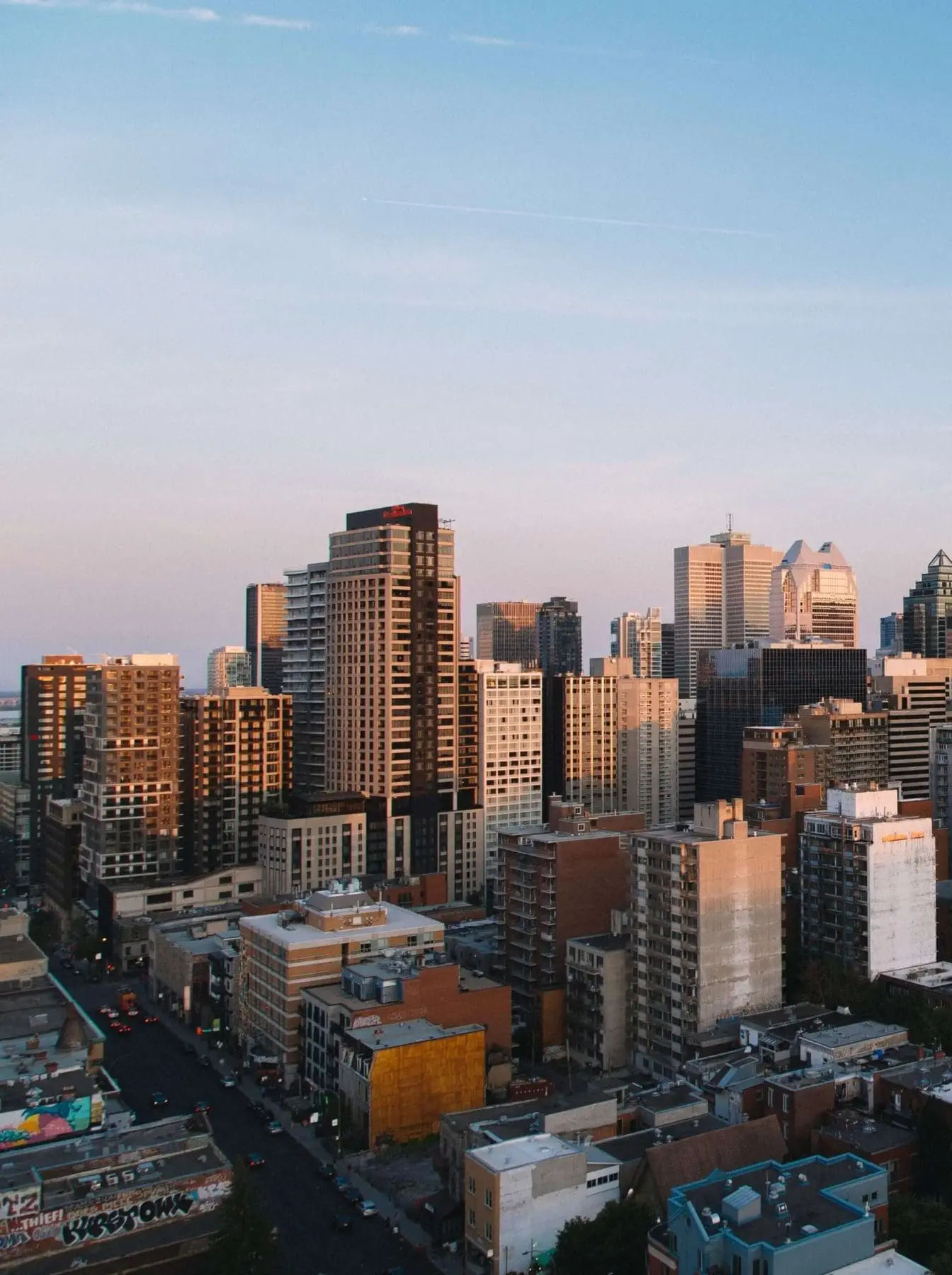 Most companies search for comfortable employees in both English and French since this would expand their business. However, a strong base in French is extensively required. Business services, manufacturing and retail, are the three largest industries in Montreal. aerospace, software, electronics, pharmaceuticals and transportation are the other most important industries. The sales and service industry provides occupation to almost half of the people living in the city.
The average household annual income is $82,589, the  Canadian average being 10.9 percent more. The 2018 census estimated the unemployment rate to be 6 percent, slightly higher than the Canadian average. Since the standard of income is low, it comes off to be easily affordable for a metropolitan. The world's largest inland port, the Port of Montreal, generates over 18000 jobs and an annual worth of $1.5 billion. The headquarters of the Canadian National Railway is situated in Montreal.
Living in Montreal: What About Housing?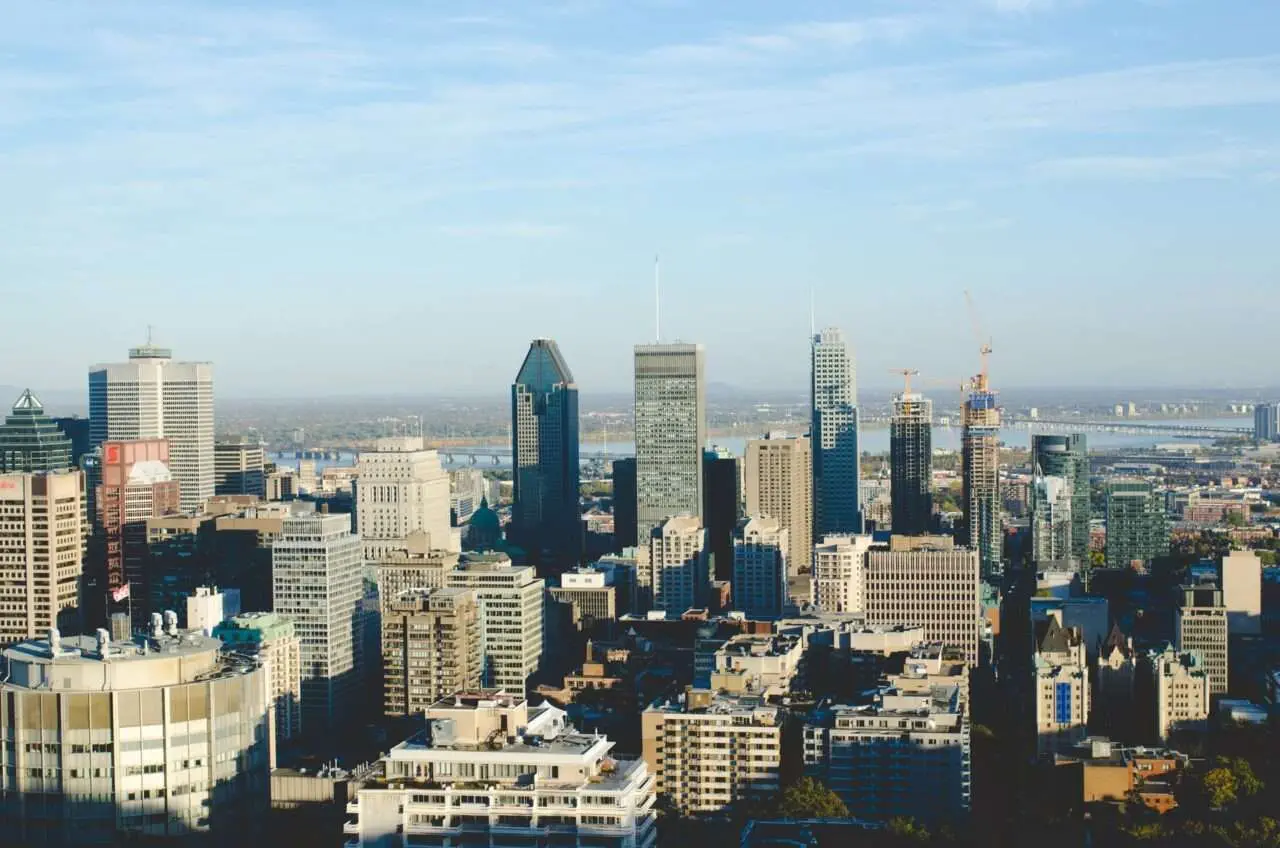 The residential areas offer safe and secure housing at affordable rents, along with friendly neighbours. For a 2 BHK apartment, the average rental price varies according to the neighbourhood. Like Boulevard Saint-Laurent, where most of the residents are English or speak both languages in the areas closer to downtown, the monthly average rent ranges from $1,000 to $2,000. Due to this flexibility in communication and affordable rates, more people tend to set up their homes around here.
Consequentially, these areas provide more of all the necessary amenities like groceries, medical clinics and hospitals, boutiques a handful number of places to dine out, and easy transport facilities. Areas like Hampstead, Notre Dame de Grace, Lasalle and Westmount are mostly English in comparison to areas like Rosemont-Petite-Patrie and Plateau Mont-Royal that comprise French-speaking citizens. High-end areas like Westmount and the French-speaking Outremont have a rental rate of approximately $1,200 to $2,500 for a 2 BHK apartment.
Notre Dame de Grace, Laval, and Kirkland offer moderately priced homes for those interested in buying. The average price is approximately $345,000, which is about 30 percent less than the Canadian average. In Westmount, the prices of homes vary from $900,000 and $5 million. On account of buying homes and owning a property, foreigners are exempt from any restrictions. There are accessible market facilities like groceries and food around everywhere because of a large population of students living in the city for studies,
Although the idea of living in a three to four-storied historic building, known as plexes, sound scintillating, modern condos or apartments are the ones highly recommended. This is because the decrepit wooden floors offer no soundproofing, and it is a tedious and time-consuming task to shovel off the snow in the cold, hard winters.
Montreal neighbourhoods and streets are safe, and frequent police foot patrols are conducted regularly on the streets. However, some areas like St. Michel, Park Extension and Montreal North are prone to violence and are best avoided.
Household utilities are cheap and generally paid monthly, compared to groceries and dining out. Heavy taxes are imposed on liquor in restaurants; to keep a less pricey bill, they allow customers to bring their own liquor. While the local beer is priced at $6, the imports are at $9.50. for good service in the restaurants, 15-20 percent of the total bill is given off as a tip.
Even though the basic necessities come out to be inexpensive, taxes are one of the highest in the country.
Education in Montreal
Montreal offers the lowest university and tuition fees all over Canada. However, finding an English-speaking school could be somewhat of an irksome work since they are less in number due to a French-speaking majority and different laws govern regarding who can attend these schools.
Living in Montreal: What do the Stats Say?
You would find bustling nightlife and casinos around the city with lively bars and restaurants and locals who are vibrant and amiable. Raising a family life here is considered both cheap and easy. Quebec offers a heavily subsidized public daycare program which is as cheap as $6.05 per day. This makes living costs affordable, and the parents can continue with their work or higher studies. Added to this, lots of public parks and a playground ensure safe and happy surroundings for the kids, who, in Montreal, grow up to be bilingual. Several public parks are also available to people coming from different strata and have different attributes like the Montreal Floralies Gardens and the Westmount's Summit Park.
Statistics Canada states that 94 percent of Montreal's residents assert satisfaction, a number which is higher than the Canadian average. The Lonely Planet declares Montreal to be the second happiest place globally in its list of "10 Happiest Places in the World". Choosing this city as a place to live in is, therefore, always a valid option. The sole requirement is to note down some French keywords and phrases that would help you to commute across the place since almost all of the signboards are written in French.
Start with a "Bonjour!" and the city will give off the homely vibe you had wanted to immerse yourself in. Living in Montreal can sure be fun.