Balsam Lake Provincial Park is a non-metropolitan park in the south-central part of Ontario, Canada, on Balsam Lake. This adventurous park is set along the Waterway of Trent-Severn, a few kilometres from the southwestern part of the Coboconk area. 
It is an all-season recreation area that offers fishing, boating, and camping. Even when the park is closed during winter, it is open for snowshoeing, fishing, swimming, camping, trails, and skiing.
It houses a portion of a waterway that extends approximately 390 kilometers southwest across Ontario. 
The waterway, also known as the Trent-Severn Waterway, allows rivers and lakes throughout Ontario to be connected through canals. These canals are set up to enable individuals to voyage by paddle boats from one lake to another lake. 
The wildlife of the Balsam Lake Provincial Park environment consists of animals such as North American black bears, a wide variety of birds, coyotes, beavers, chipmunks, squirrels, skunks, raccoons, foxes, and deer. The Precambrian wilderness, Haliburton Highlands, and the Muskoka Lakes are located in the park's vicinity. 
If you are thinking about visiting the park and need the information to help you decide, the top seven activities to do at Balsam Lake Provincial Park are mentioned below.
List Of Things To Do In The Balsam Lake Provincial Park, Canada
Balsam Lake Provincial Park in Canada is a beautiful park famous for its fun and adventurous activities. 
It is one of the best parks among all other Ontario parks where you can hike, camp in campsites, enjoy a fish program for young kids, and do many more exciting activities.
Suppose you are looking for some exciting activities in Balsam Lake Provincial Park. 
In that case, you are on the right page because this article will give you information about some exciting things to do in such a spectacular place.
1. Hike The Lookout Trail
The Balsam Lake Provincial Park offers only two main hiking trails; both are unique in their way.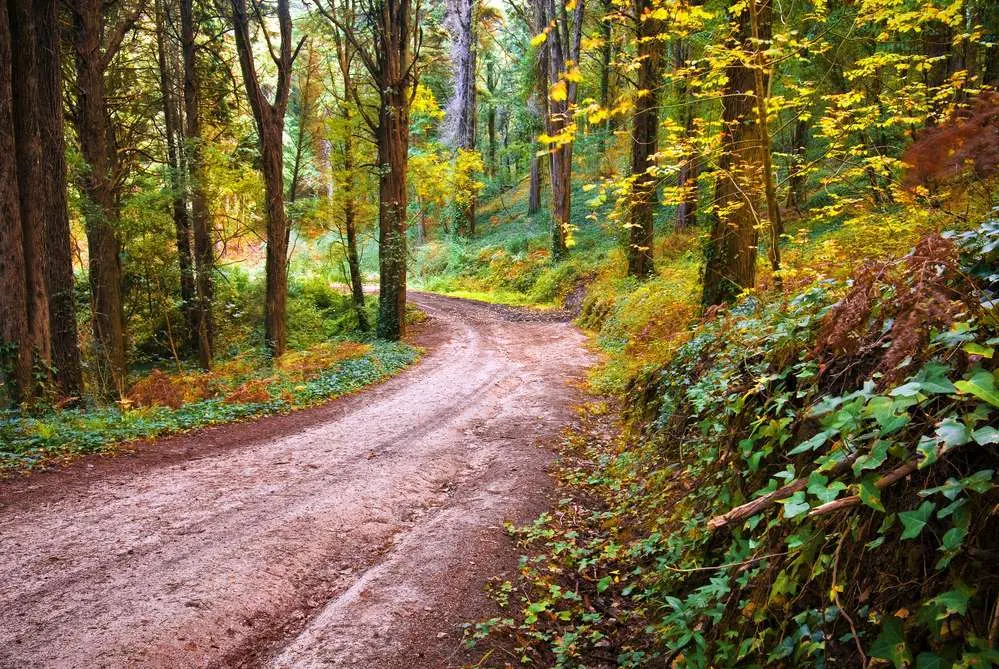 The Lookout trail, which is 2.8 kilometres, boasts about 12,000-year-old formations formed from the Wisconsin Glacier, while the Plantation Trail, which is 4.6-kilometre, offers a forest trek including pioneer attributes. 
While hiking, you will watch different kinds of flora and fauna. The Lookout trail and the Plantation Trail are the two main hiking trails you will surely love.
Lookout Trail, which is about 2.6 km that is nearly 1.5 hours of walk through kames and eskers, was formed over 15,000 years ago from the Glacier of Wisconsin. 
Plantation Trail, which is 4.2 km and nearly 2 hours of walk, is a mild forest trek with pioneer and natural highlights.
2. Go Bird Watching
According to Kawartha Field Naturalists, the Balsam Lake Provincial Park is one of the ideal places for birding, mainly in early summer and spring, where one can spot forest birds like vireos and warblers very easily.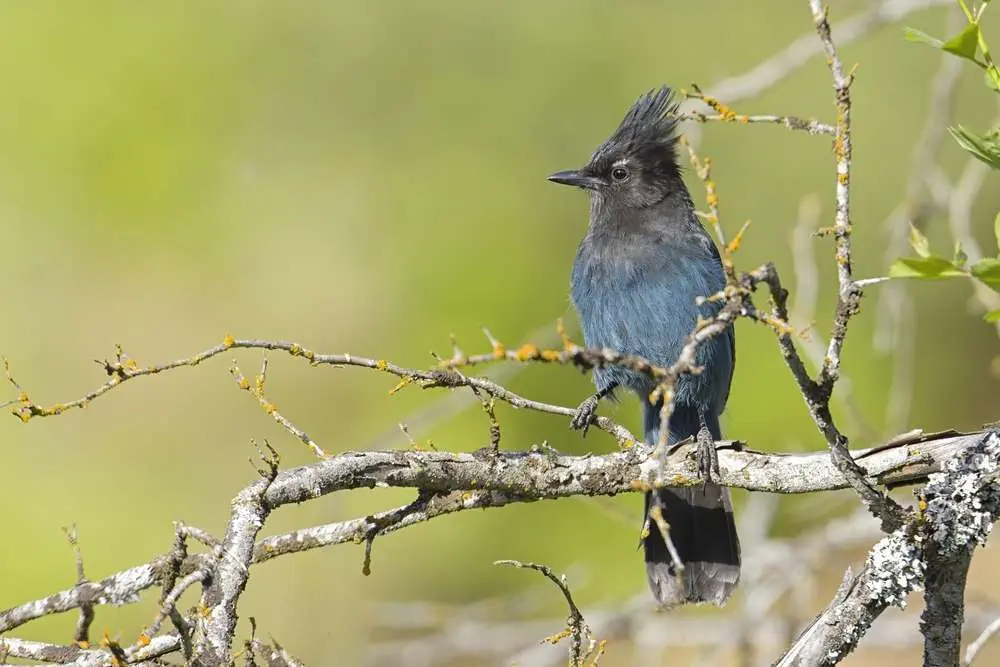 Other birds, including woodpeckers, cardinals, and hummingbirds, can also be found. 
Balsam Lake Provincial Park has a broad spectrum of birds from owls, osprey, hawks, Pileated woodpeckers, Northern orioles, cardinals, Bluebirds, and hummingbirds.
Cycling is one of the most common activities on the campground roads of the Balsam Lake Provincial Park, which extends over 11 km of the local cottage's streets to the adjacent side of the park.
3. Enjoy Comfort Camping At The 4 Bedroom Cottage
The Balsam Lake Provincial Park is a camping ground for radio-free camping, group camping, and Dog-free camping, as well as car camping for a more natural and secluded experience. 
If you do not prefer outdoor camping, you will find a fully-furnished 4-bedroom with three double beds, one bunk bed of propane furnace including central air, and you have to do your bedding in the cottage.
The cottage is located by the water and is equipped with a TV, DVD Player, refrigerator, cutlery, stove, pans, dishes, microwave, pots, dishwasher, coffee maker, BBQ, and for a cozy stay, authorities will provide you with all the other indoor utilities that you will need.
4. Go Swimming At The Beach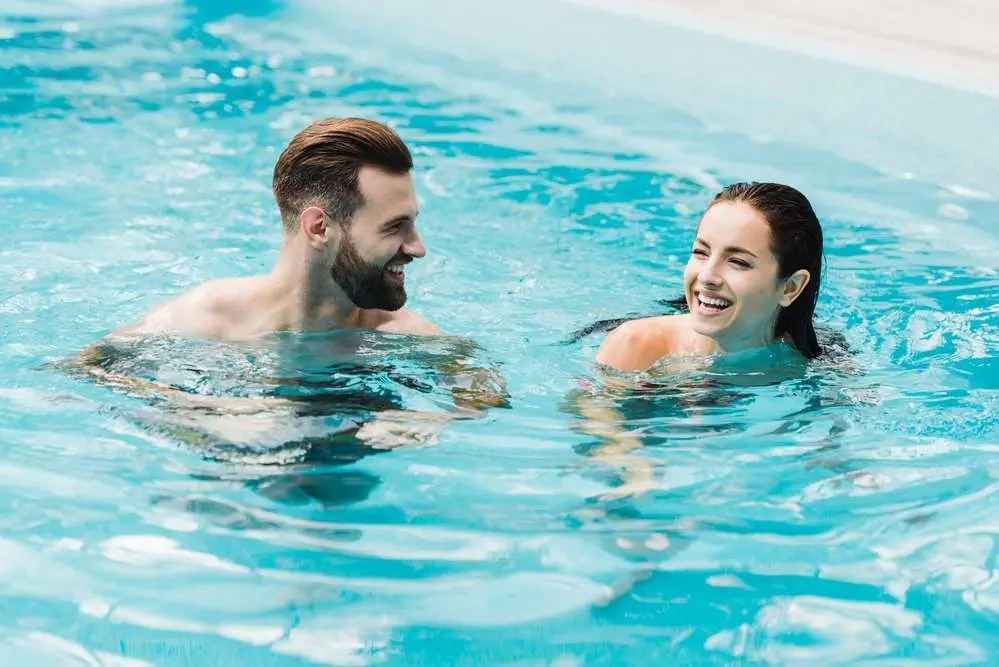 Swimming is the best activity in summer at The Balsam Lake Provincial Park. <span data-preserver-spaces="true">The sandy beach is the best beach for swimming, and the beach has been marked with buoys for the safety of tourists.
 Being in the Kawartha Lakes area, the lake is calm and ideal and allows tourists like you to spend a whole day on the beach sites.
The sandy, clean beach is marked with buoys. Visitors must note that there are no lifeguards posted.
5. Take A Natural Heritage Education Program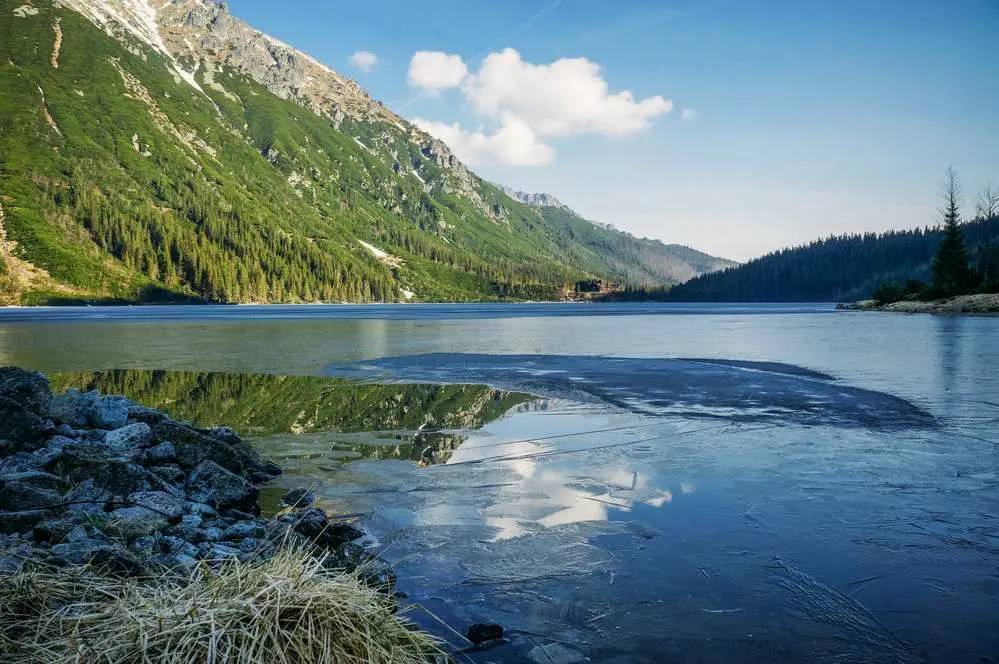 Look at park history enthusiasts, nature, wildlife, and the variety of Natural Heritage Education Programs held last summer, especially for you to enjoy. 
Presentations, campfires, guided hikes, and themed events are just a few basic opportunities in this educational program.
6. Fishing
Fishes in the Balsam Lake Provincial Park include Large and Small Mouth Bass, Muskellunge, and Walleye.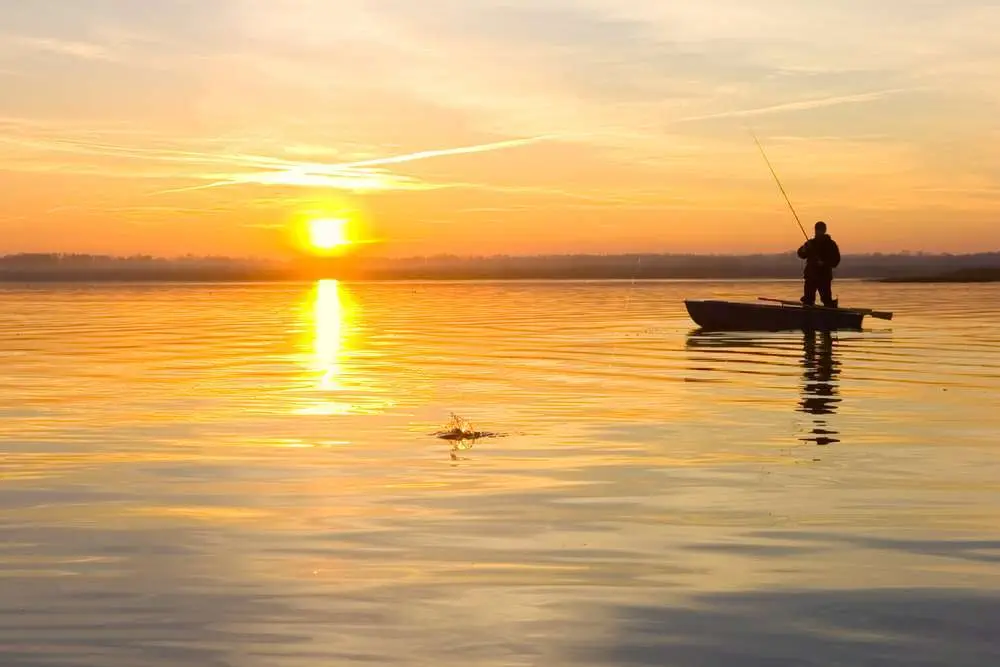 Enjoy learning how to do fishing in the Fish programs, freehand on a program that teaches you different types of new anglers how to fish in the lakes of Ontario. 
This engaging and fun three-hour program combines a practical teaching session within an hour under supervised hands-on fishing. For more programs and information times, visit their website.
7. Boating
Paddle Boats, kayaks, and Canoes are available for tourists worldwide to rent on the south end of the South Central Ontario beach. 
A boat trailer and launch parking are also available in the Balsam Lake Provincial Park. Personal floatation devices, also known as PFDs, are supplied for all rentals.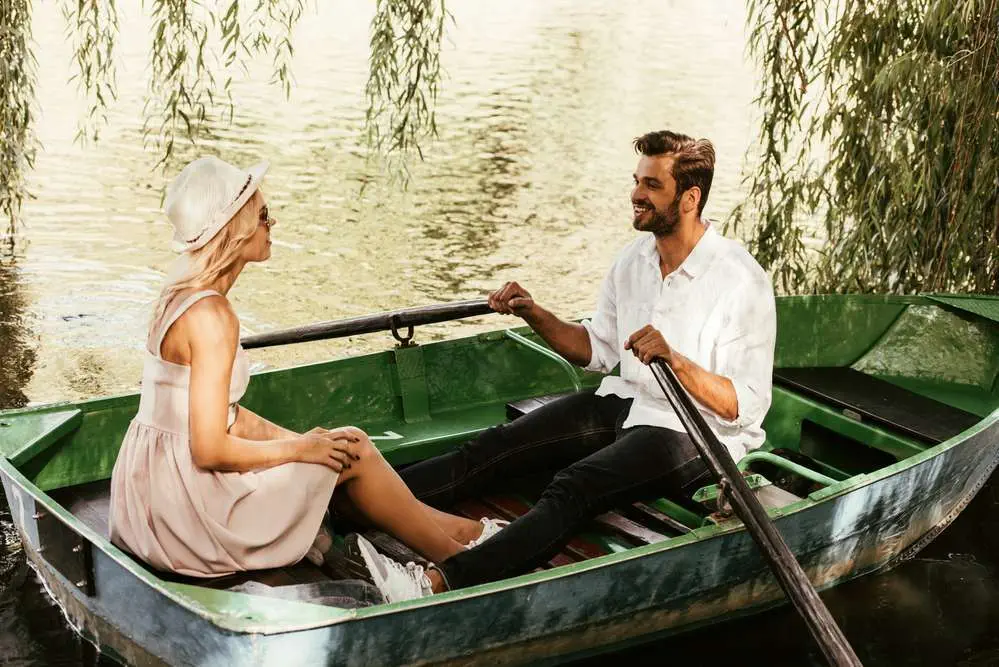 Closing Thoughts
The Balsam Lake Provincial Park is massive and attracts people from different parts of the world. 
This beautiful park provides all kinds of possible services to its tourists. These include comfort stations, trailer parking, laundry facilities, campgrounds with drinking water, vault privies available on different camping sites, and many more.
The Balsam Lake Provincial Park has many Provincial Park stores. You can buy many luxurious items and household things you need with the best customer service facilities from the Balsam Lake Provincial Park store.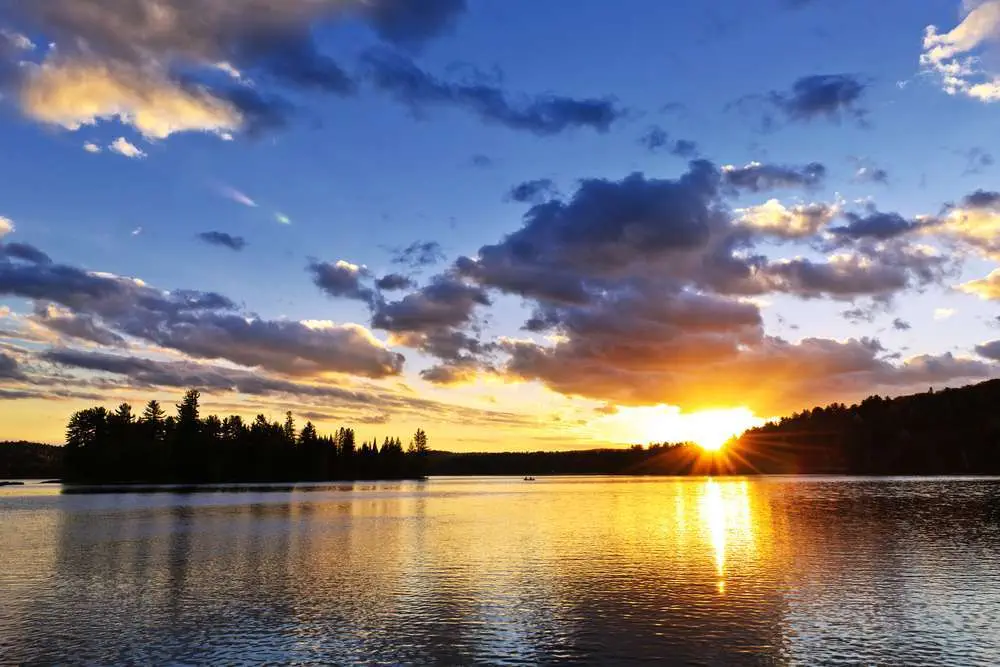 Frequently Asked Question
1. Best Time to Visit the Balsam Lake Provincial Park
The Balsam Lake Provincial Park is best known for its summer and winter activities, including skiing, camping, boating with a walk-in health care center for emergencies, and enjoying a canoe launch in Trent Severn waterway for two hours. 
You can even set a picnic table with your family and friends near the Trent Severn waterway.
2. How popular is the Balsam Lake Provincial Park?
The famous park receives over 10000 or even more tourists from different parts of the world every year. 
You can enlighten your holiday by participating in different activities for both summer and winter, which are already mentioned above. 
Beaches, parks, and lakes can cheer your day if you love to relax by the shores. The Balsam Lake Provincial Park includes many scenarios you can enjoy while hiking, fishing, cycling, or biking at a very affordable price. 
3. What you can do at the Balsam Lake Provincial Park
The Balsam Lake Provincial Park is the best among other parks, including campsites,, campgrounds, and fun things to do during winter. 
If cycling or biking is your thing, you can take the paved roads recommended by the park's main office. 
You can rent a camp for the night and enjoy the beautiful night sky with your friends at the camp. You can even enjoy the sunset or sunrise by the Kawartha Lakes. 
So Canadians, pack your pieces of stuff and head towards the beautiful Balsam Lake Provincial Park with your friends and family for a day or two.