Are you looking for the best pet stores Calgary? Here are the top-rated pet stores to help you find your favourite pets and pet supplies. After this post you don't need to search about pet store near me.
Who does not wish to have a healthy and lovely pet? It is always recommended to select your pet from a well-maintained pet store. Giving them good food and care is something that we all love doing.
Do you wish to give tasty treats, quality supplements, and proper grooming to your pets? It would be great if you knew the perfect place that satisfies all your pets' needs. Then, here is the authentic list of the best pet stores in Calgary.
10 Best Pet Stores in Calgary
1. PetSmart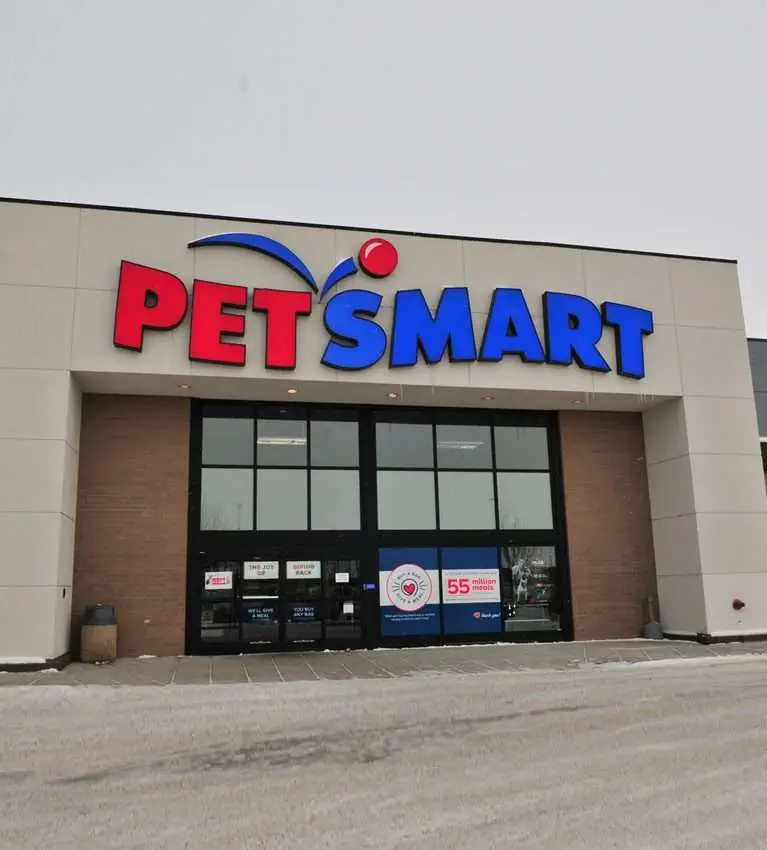 With over 1,640 stores in Canada, the United States, and Puerto Rico, PetSmart is one of the enormous pet stores in Calgary. The store offers a variety of fish breeds, birds, reptiles for pet lovers. They also have good breeds of hamsters and guinea pigs in their Calgary store.
The ultimate solution for all your pet's needs is PetSmart. The store is not just limited to services as mentioned above. Their services include pet grooming, training, pets hotel, and doggie day camp. They also have all kinds of pet foods, toys, and cleaning supplies.
You can leave your pets at their Pets Hotel whenever you are busy or away from home. They offer comfortable accommodation and a safe environment for your cats and dogs. Their trained team ensures healthy meals, temperature-controlled rooms, and exercises for your pets.
One of the best things about their store is that they provide free same-day delivery. Besides, they provide care and wellness programs for pets. You will also get the perfect grooming supplies for your pet from this shop.
2. Dexter's your local Pet Shop
Dexter's, your local pet shop, is one of the top-rated pet stores in Calgary. This independent business store carries a wide variety of pet foods at affordable prices. They promote quality local and Canadian food products. Most of their products are made in Canada.
The store was opened in 2015 on the streets of 7019 Ogden Rd, Calgary. You can avail of free delivery on orders above $ 50 at Dexter's.  The place is known for its customer service and the great prices they offer.
Acana, Farm Fresh Pet Foods, Petcurean, and Orijen are some of the top brands you find in their store. You can visit their official website to shop online with them. Also, they provide curbside pickup facilities.
3. Rascals Pet Supplies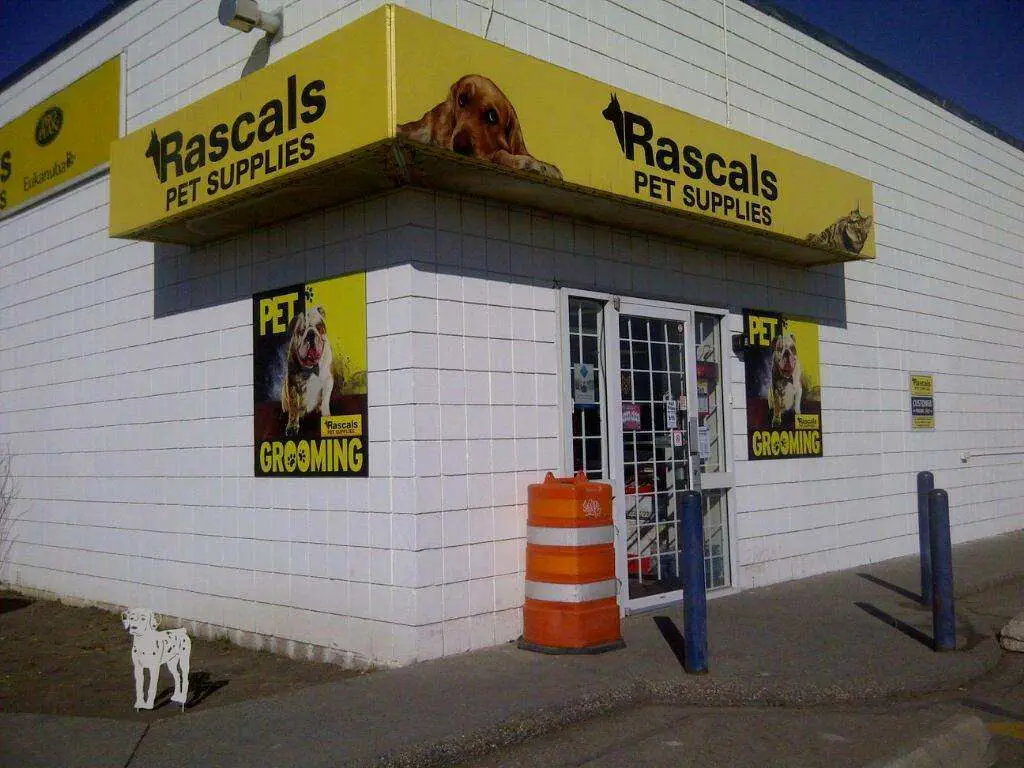 Rascals Pet Supplies is a family-run business with over 28 years of experience in the field. This is one of the popular pet stores in Calgary, which exclusively supplies pet foods. They carry a wide variety of food products for dogs, cats, birds, and small animals. Here, you can find amazing cat food for your cat.
They have been supplying basic pet necessities since 1988. They also have a supply of affordable accessories and apparel for pets. If looking for quality supplements for your pets, you can directly come here.
You can visit them at 3804 Edmonton Trail NE, Calgary. The store lets in your pets along with you for shopping here.
4. Pet Valu
Do you wish to give your pets a great treat? If so, Pet Valu is the exact pet store for you. With almost 600 stores in Canada, Pet Valu is one of the best pet stores in Calgary. It is also the best dog market.
They have over 40 years of experience in the pet retailing industry. All of their stores are customer friendly and have an extensive collection of pet foods and treats.
In their store, you will also find out a great selection of toys and accessories for pets. They have animal care experts who help you find the perfect products and nutrition for your pets in their team. The major services offered in the store include pet grooming, dog wash, and adoption.
Another speciality of this store is providing frozen raw food items to feed your pets a balanced diet. They offer free shipping on all orders over $ 49.
5. Especially for Pets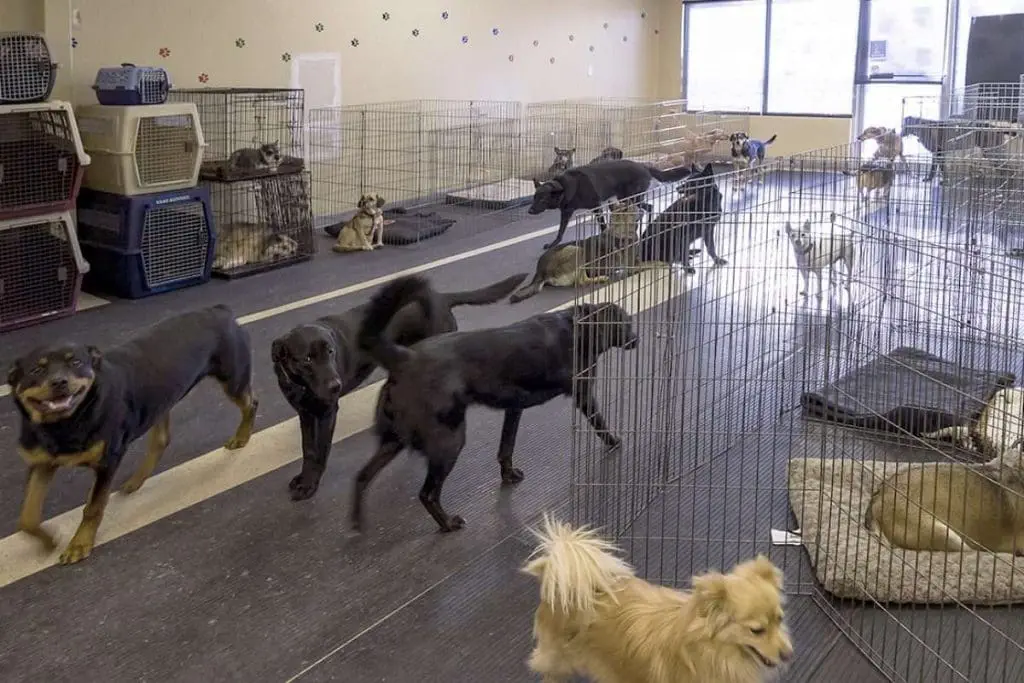 Next on the list of the best pet stores, Calgary is Especially for Pets. They have been in the pet store retailing industry since 1988. This family-run business store consists of pet supplies, a daycare, and a grooming salon. Here, you will find food, supplements, and accessories for dogs, cats, small animals, and birds.
Their grooming services range from basic hair trims to de-shedding treatments. The doggy daycare managed by them is also well-known in the city. The Reiki treatment offered by them is what makes them outstanding from other pet stores in Calgary.
Do shop with them online and get free delivery by ordering over $ 150. You may visit 436 16 Ave, Calgary, to shop with them in-store.
6. Petland

Featuring next on the list of best pet stores in Calgary is Petland. Being in the retail pet industry for over 40 years, they know the best of everything required for your pets. Petland is a privately managed corporation with multiple brands across Canada. They own a total of 8 stores in Canada.
One of the best things about them is that they provide online pet tips for you. Unlike the usual pet stores, they have unique products like hermit crab supplies and marine care products. The health care products that they offer are in great demand.
Another peculiarity of them is that they provide gift card services. You can spread your love for pets through in-store or online gift cards. They charge a $ 25per online gift card.
Their customer services are also very welcoming. Some of their branches in Calgary offer curbside pickup facilities. You can also reach out to them on their customer care number to solve your queries.
7. Fairplay Pet Supply
It started in 1919 as a small business store of flours and feed, and they later developed to include pet food and supplies. It was then made into an exclusive pet supply store. At present, Fairplay is one of the oldest pet stores in Calgary. You will get to shop all kinds of pet products like health supplements, medicines, pet foods, toys, and accessories in their store.
They have an amazing collection of hamster products and wild bird products. They offer curbside pickups for customers who wish not to visit the store. The popular food brands in their store include Farmina, FirstMate, and Snappy Tom.
You will also get various cage accessories here. The store is open on all days from 9 am except on Sundays. You can visit them at 2604 Kensington Rd NW, Calgary.
8. The Top Dog Store
Here is an exclusive dog store for you! The Top Dog Store is the next one on the list of best pet stores in Calgary. In this pet store, you will get a wide variety of dog breeds. They also carry everything that your pet dogs need.
The puppy package they provide will be the best offer you will ever get in a pet store. If you are looking for the best treatment for your dogs, The Top Dog Store is the best option for you. Their Box O' Wag Swag, a package of toys and treats, will be the perfect item to gift your puppies.
They work with committed breeders to raise healthy puppies. Their Kennel Inspection Team ensures that the breeding facilities are adequate for puppies. You can adopt the puppies from the store once they attain 8- 9 weeks of growth.
9. PAWSitively Natural Pet Food & Supplies
Here is yet another pet store that brings high-quality pet food and supplies for your pets. PAWsitivity Natural Pet Food & Supplies counts as one of the top-rated pet stores in Calgary. This downtown Calgary pet store has trained staff to plan the perfect diet for their pets.
Visit this family-owned business store to purchase Canadian-made and eco-friendly products. All their products can also be purchased online at competitive prices. Their food supplies are categorized into dry, freeze-dried, wet, and raw. They also provide grooming services for your pets.
The store exclusively sells food and supplies to cats and dogs. They have an amazing collection of toys, collars, leashes for your pets. Their store is located at 2100 4 St SW, Calgary.
10. Pisces Exotica Pet Emporium LTD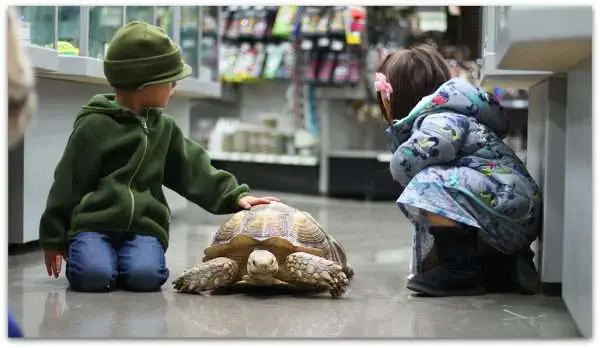 The last one on the list of the best pet stores in Calgary is Pisces Exotica Emporium LTD. The store has been working in the pet retail industry since 1975. They started in a small building with only fish and fish supplies.
The store supplies everything from pet food to training aids. You will easily find all of the quality pet accessories in this store. This is the best place for you when looking for aquarium products.
Do you find it difficult to arrange feeders for your pets? No more worries! Pisces Exotica has a good variety of them.
What makes them different from all the other pet stores in Calgary is the in-store events they organize. The team conducts different seminar sessions for pet lovers. They also offer free shipping on orders over $ 49.99 within Canada.
These are some of the excellent pet stores in Calgary. They would help your pet become healthy and look smart. You can also explore the above-mentioned stores when planning to have another pet as well.