Butchart Gardens is a collection of floral gardens located in Brentwood Bay on Vancouver Island in Victoria, British Columbia, Canada.
Each year, the Butchart Gardens receive over a million visitors. These beautiful gardens have been recognized as a National Historic Site of Canada.
These are world-renowned gardens, receiving tourists from around the world.
The opening time of Butchart Gardens is at 9:00 a.m. daily; depending on climatic conditions and season, the place closes at different times.
If you don't have a vehicle, you don't have to worry because this amazing Garden has the best customer service system.
They will provide you with a taxi that will help you roam the whole Butchart Gardens, and additionally, this will also cut your travel time in half.
In Butchart Gardens, you will observe various amazing gardens such as Sunken Garden, Italian Garden, Japanese Garden, Rose Garden, and many other beautiful gardens, including outstanding floral displays.
You can take a break by sipping tea while taking boat tours on-site. The Garden also has a carousel where you can rest and enjoy the evening.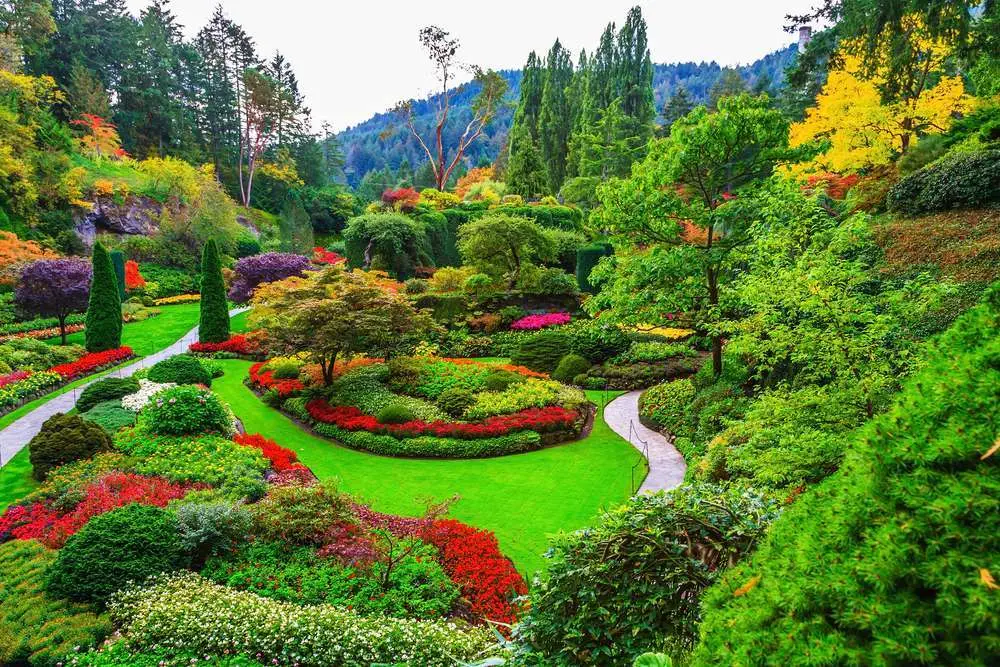 A National Historic Site
Once Robert Pim Butchart and his wife Jennie Butchart came to visit Canada's west coast for the deposition of rich limestone, cement was necessary to build their former residence or former limestone quarry.
In 1904, they built the beautiful Butchart Gardens on Tod Inlet in the North Saanich Peninsula on Vancouver Island.
The tea garden in Butchart Gardens was established by a sixty-five-year-old man named Isaburo Kishida. In 1907. He was a garden designer and built the tea garden at his son's request.
Before 1912, Jennie Butchart requested Isaburo Kishida to build another garden known as the Japanese Garden. The tea and Japanese gardens became wildly popular, and many visitors have started visiting the Garden.
When their residence, a limestone quarry, was destroyed, Jennie converted her home into another garden. This time, she named it the Sunken Garden in 1921.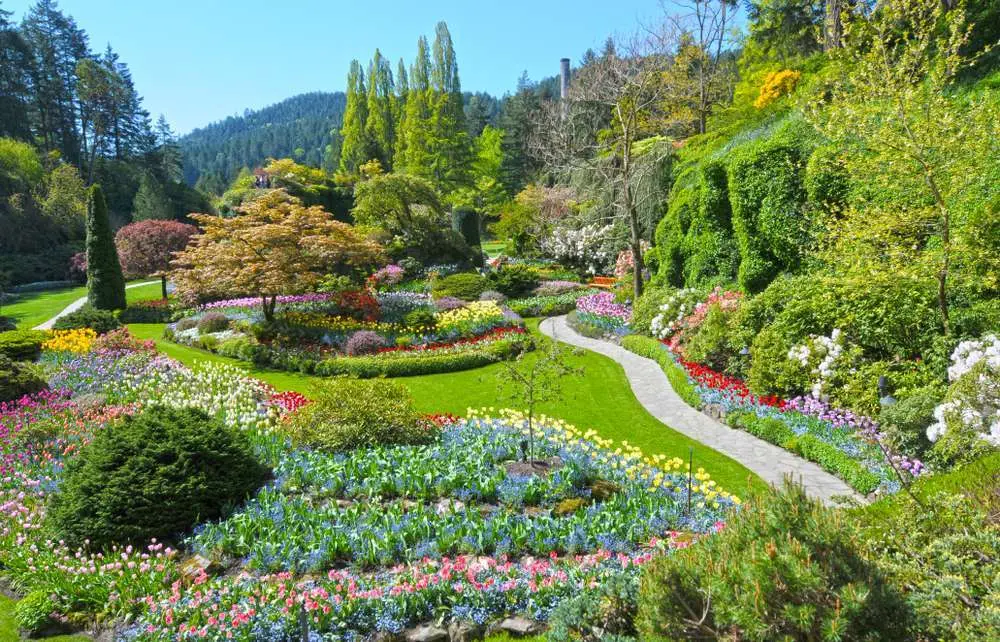 The Garden extended up to their lawn. The official consultant of Butchart Gardens later replaced their vegetable garden with a beautiful rose garden that reflects the aesthetic literature of the Arts and Crafts Movement in Canada.
On September 23, 1953, Butchart Garden's 50th anniversary, much wiring was set up underground to provide amazing night illumination.
In 1994, the coat of arms of Butchart Gardens was accepted by the Heraldic Authority of Canada.
And for the 100th anniversary, two 30-foot poles of the token were set up, and therefore the Butchart Gardens was designated as a National Historic Site.
Since then, there has been an increase in the number of visitors visiting the Garden and enjoying the spectacular features of the place, filled with different sites of flowers and parks, including events and entertainment.
What to See and what to Do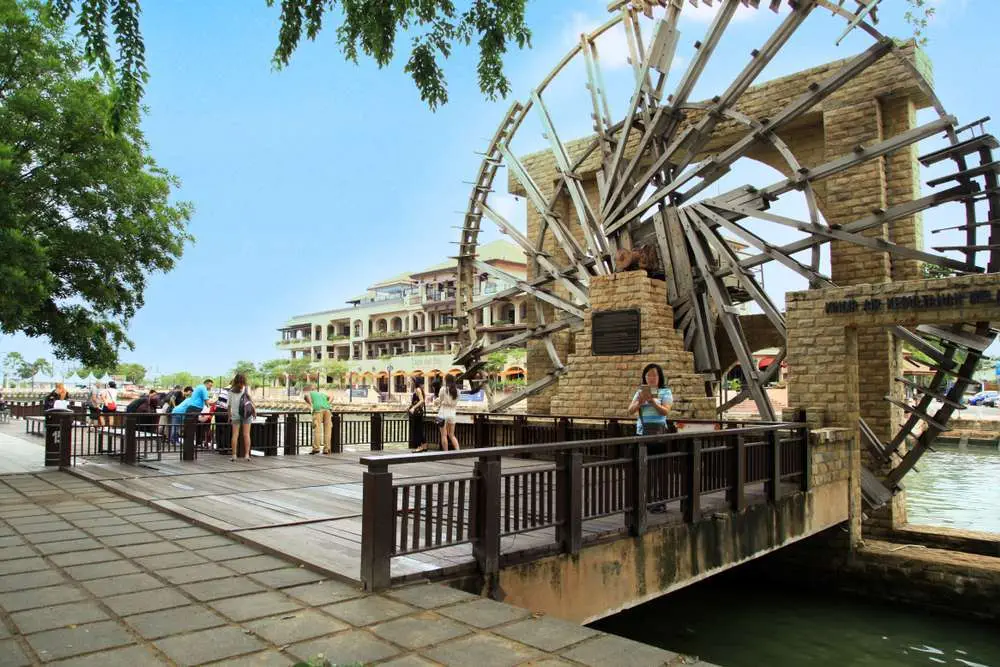 A lush, 55-acre property, The Butchart Gardens brims with five main gardens, stunning fountains, intriguing sculptures, and trickling streams and explodes with wave upon wave of colour for much of the year. No matter your visit, you are bound to discover something new.
A magnificent Ross fountain was installed in 1964 by Robert Ian Ross; watch it come alive in the summer as enchanted lighting effects dance across the waters.

When you reach Waterwheel Square, say "hi" to Tacca, a wild boar bronze statues.

If you're bringing kids, don't forget to visit the rose carousel at the children's pavilion.

You can visit them at the coffee shop located in Waterwheel Square. It is open year-round and provides easily accessible soups, sandwiches, high tea, and other "to-go" items.

If you visit downtown Victoria bc, you can take the all-season bus. It is perfect for visiting the garden in spring or wintertime and provides many photo opportunities.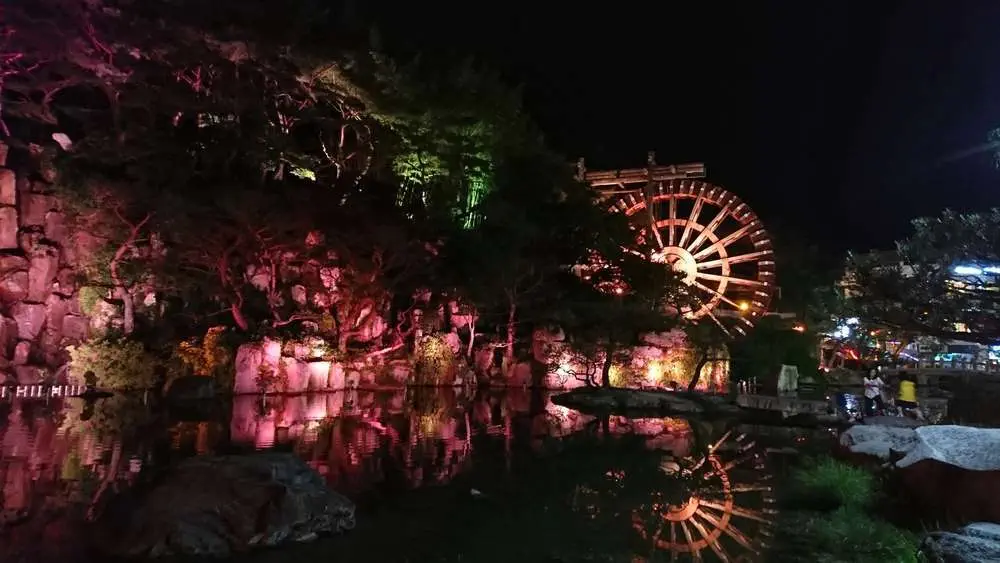 The Verdict: Is it Worthwhile?
The Butchart has many gardens and parks, including food stalls. There are entertainment, a carousel, and many exciting parks for children and adults. In the evening, you can sit in a particular place and enjoy the beautiful scenic view of the sunset.
The Butchart is a historic site in Canada with ponds like the Star Pond. They also offer a full refund for fellow visitors who tour Butchart often.
Butchart also provides different and amazing programs and events for all their visitors. People from all over the world enjoy visiting Butchart with their family and friends for these attractions.
The gardens we recommend the most are; Rose gardens, Formal gardens, and the Mediterranean garden.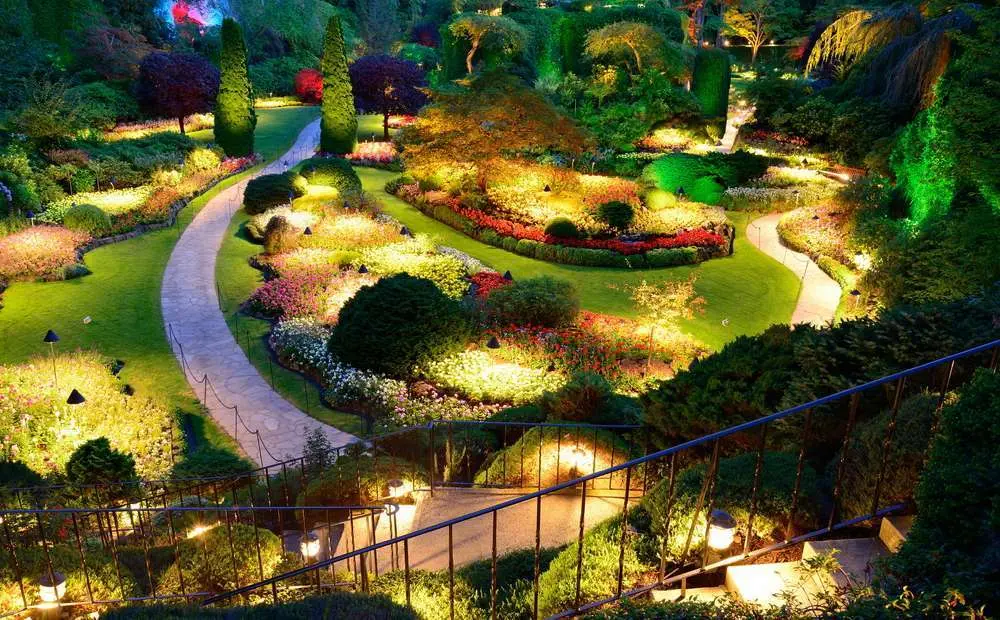 There are hotels where you can spend the night or your vacation time. Each hotel has a dining room where you can taste different delicious foods while watching the amazing view of the place.
Exploring the whole place may take hours, but your time will be worthwhile. This place will give you more peace than any other place in Europe. If you visit this superb place in winter, you can collect logs and make fires for warmth in the evening.
This will be the best time you have ever had in Butchart. Sit in a place and enjoy the peaceful view from different locations. Take your kids and make their day by taking them to parks and gardens and ensuring you understand other flowers.
Closing Thoughts
Million visitors visit this breathtaking place each year to experience and explore various flora and fauna. The features of Butchart Gardens will illustrate nature's beauty and help you learn about many things you barely know.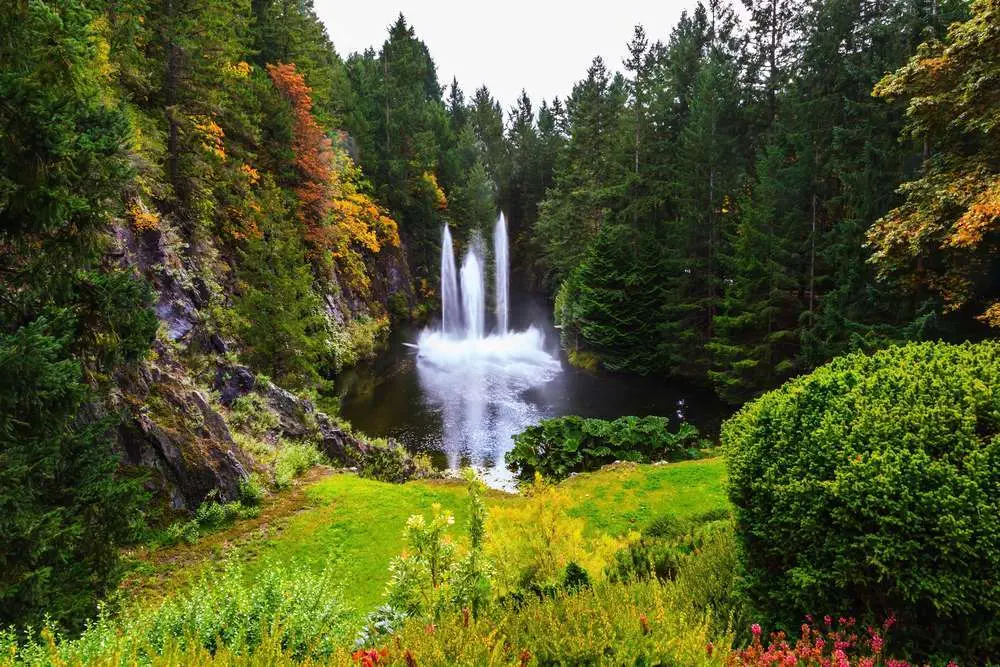 There are guided tours to help you choose which Garden to visit first.
For a lot more information and data, visit the official website of Butchart Gardens. You will see the review option and learn about the place from a different perspective.
Therefore, you must visit the place and make your beautiful day even more wonderful and joyous with your family and friends.