Bow Wow: Please step into the ultimate guide of the 8 best dog daycares Calgary.
Are you from Calgary? And by any chance, a dog lover?
You will know how hard it is to find the perfect daycare for your dogs if you are trying to find one. But don't you worry, because this article has a list of the 8 best dog daycares in Calgary, specially handpicked for you.
Life is beautiful if you have a pet dog, but you are always worried about who will look after your family's favourite member when you are out for work or other commitments. And that is when you need a dog daycare centre.
But leaving your dog with someone else is not an easy thing to do, which is why these best dog daycare centres in Calgary will make your dogs feel at home.
Top 8 Best Dog Day Care in Calgary
We know your dog isn't just your favourite pet but the favourite member of your family. This is why you need the best of services and care for your four-legged love.
Below is the list of the best dog daycares in Calgary you can consider for your dog. They are the best in the town.
1. Dogtopia
Location: 115 17 Ave SE, Calgary, AB T2G 1H3, Canada.
If you are looking for a safe and extremely friendly dog daycare, first up on the list of the top 8 best dog daycares Calgary has is 'Dogtopia.
Dogtopia, being located in different sites all over Calgary, is one of the best choices to leave your dog in. They are one of the best in town, offering fantastic daycare, boarding, and spa services.
Your dog will have the best time of the day here. And the team at Dogtopia is highly trained, so there's nothing for you to worry about. Your dog will be in safe and expert hands for sure.
Dogtopia makes sure your dog learns everything and has a fun-filled day. It's not just a daycare space, but a space where they teach your dog valuable skills as well.
Their services include fully spacious playrooms, spa services, as well as overnight & long-term boarding. They offer different room settings for each dog, according to their environmental requirements.
2. Paws Dog Daycare
Location: 1313 16 Ave SW, Calgary, AB T3C 0Z7, Canada.
The second daycare centre on the list of the top 8 best dog daycares Calgary is Paws Dog Daycare. Paws Dog Daycare is a premier dog daycare in Calgary, which opened in October 2010.
Paws dog daycare was opened in October 2010 to create the best environment for dogs in the city.
The team of pack leaders at Paws dog daycare is very well-experienced and trained, and they believe in providing a kennel-free environment.
At Paws dog daycare, your dog will snuggle & cuddle with other dogs freely for as long as they want. They offer various services, including daily pack walks, which are the favourite of all.
The daily pack walk is to make your walk with the dog a bit more fun. Each daycare attendee gets about an hour of an on-leash walk with a pack of dogs. The team believes this helps exercise both the body and the mind.
And best of all, Paws dog daycare provides a fun yet calm and stress-free atmosphere.
3. Dogaholics
Location: 1401 44 Avenue NE Calgary, Alberta.
Curated with warmth and care, next up on the list of dog daycares Calgary we have is the one and only 'Dogoholics.'
Whether you will work or are away on a long vacation, you can drop your dogs here at Dogaholics without any fear. The team at Dogaholics provides the most suitable environment for your dogs and caters to all their needs.
They offer both separate and joint spaces as per your dog's needs. However, they are comfortable; Dogaholics will make it happen for them.
Their Calgary centre has around 5 acres of fully fenced space, with 3 separate playrooms, comfortable, rubberized flooring, and an outdoor play area. They also offer different flooring for the winter.
They don't just look after your pets in your absence but take good care of them as well.
4. Chasin' Tails
Location: 2309 Centre Ave, Calgary, AB T2E 0A9, Canada.
On number 4 of the top 8 best dog daycares, Calgary we have is Chasin' Tails. Award-winning dog daycare is by far one of the best choices to have.
And Chasin' Tales has won a lot. They are the two times winner of the 'Calgary Herald Award.'.

Chasin' Tails is another daycare centre, but Calgary's first Alberta Force Free Alliance (AFFA) approved daycare centre.
Chasin' Tails understands that every dog needs a different kind of attention and care. This is why they arrange all of their activities accordingly.
At Chasin' Tails, your dog will not just have fun but will learn different sets of skills, too, including socialization.
All of their activities are supervised by certified trainers, and they also provide a full-service animal hospital, 'Barlow Tail Animal Hospital,' next door.
So even in the case of emergencies, they are all prepared.
5. Marda Loop Doggie Daycare & Spa
Location: 3405 20 St SW, Calgary, AB T2T 1Z7, Canada.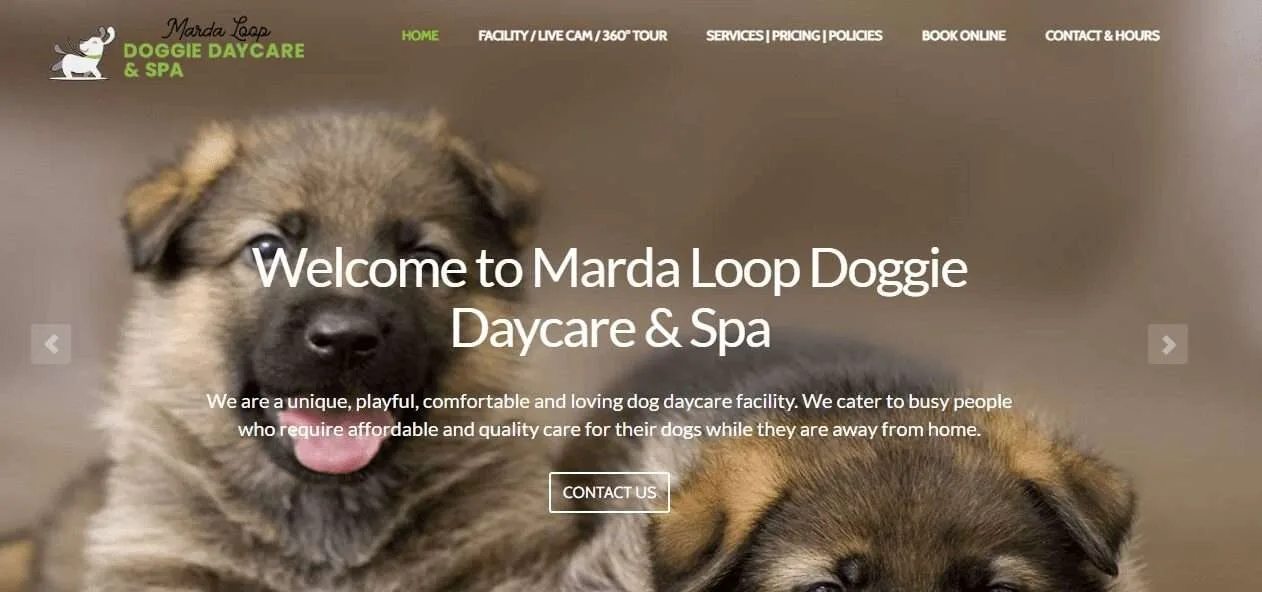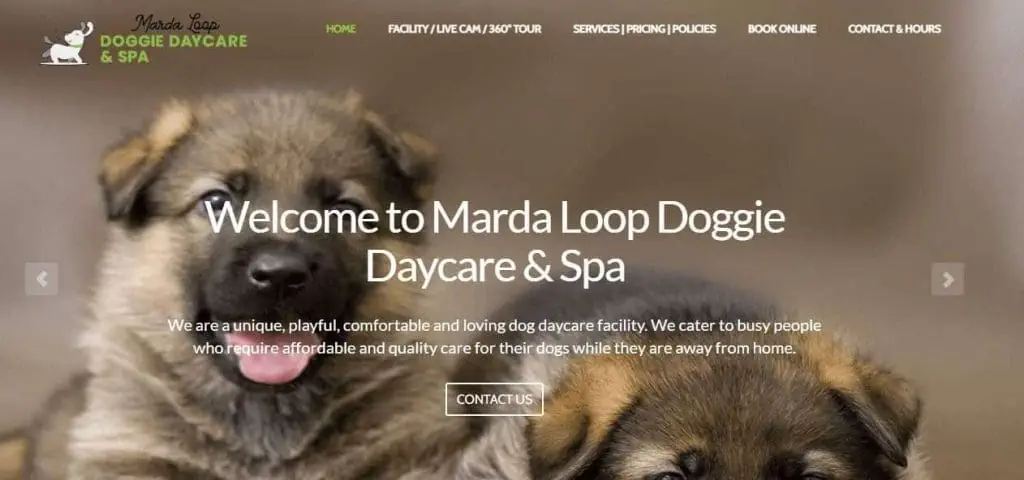 Marda loop doggie daycare & spa is an upscale daycare centre in Calgary providing quality and affordable services. They offer the cosiest space for your pups to relax and enjoy their stay.
They have an in-house dog spa, including full grooming, body spray, nail trims, brushing, and a luxurious shower. They believe in making their doggie guests happy & satisfied.
And in addition to indoor activities and play, dog walking services on a leash is also available because a pet who walks always stays joyful and healthy.
6. The Balanced Bark
Location: 11 Spruce Center Southwest, Calgary, AB T3C 3B3.
Located in Southwest Calgary, the next daycare centre on the list of the top 8 best dog daycares Calgary we have is 'The Balanced Bar.'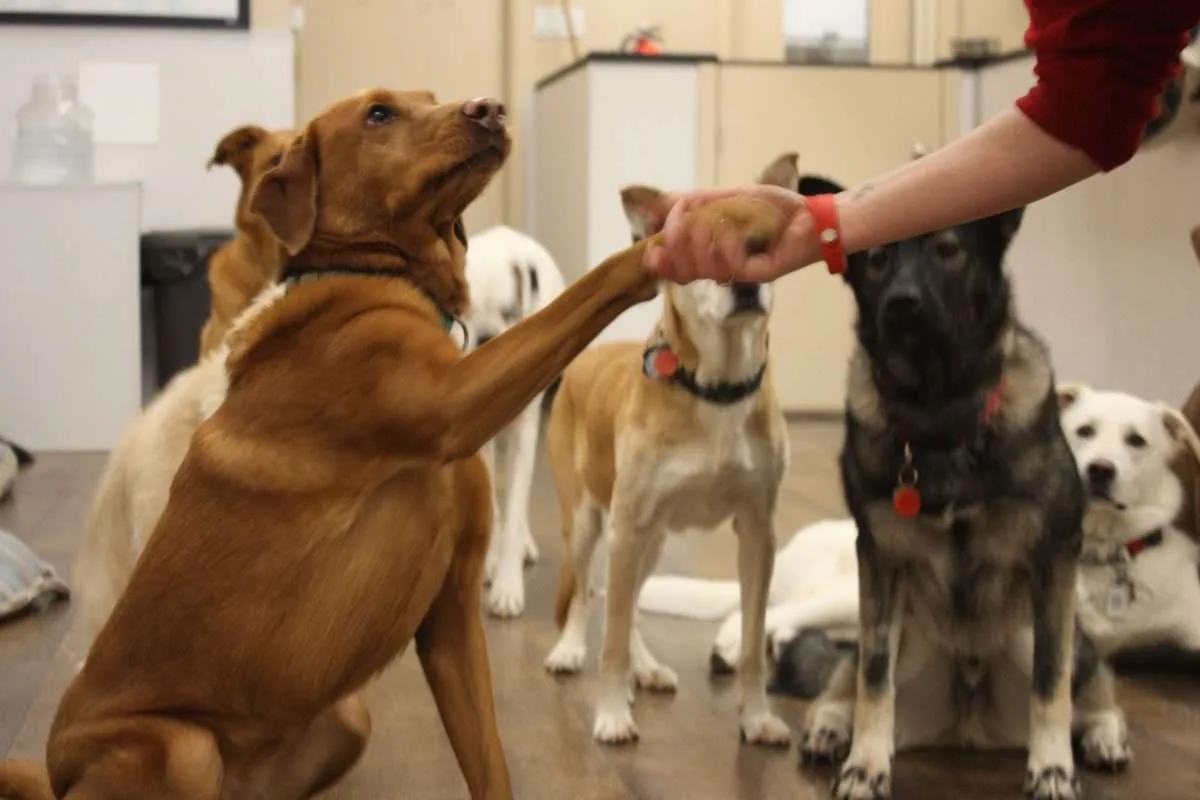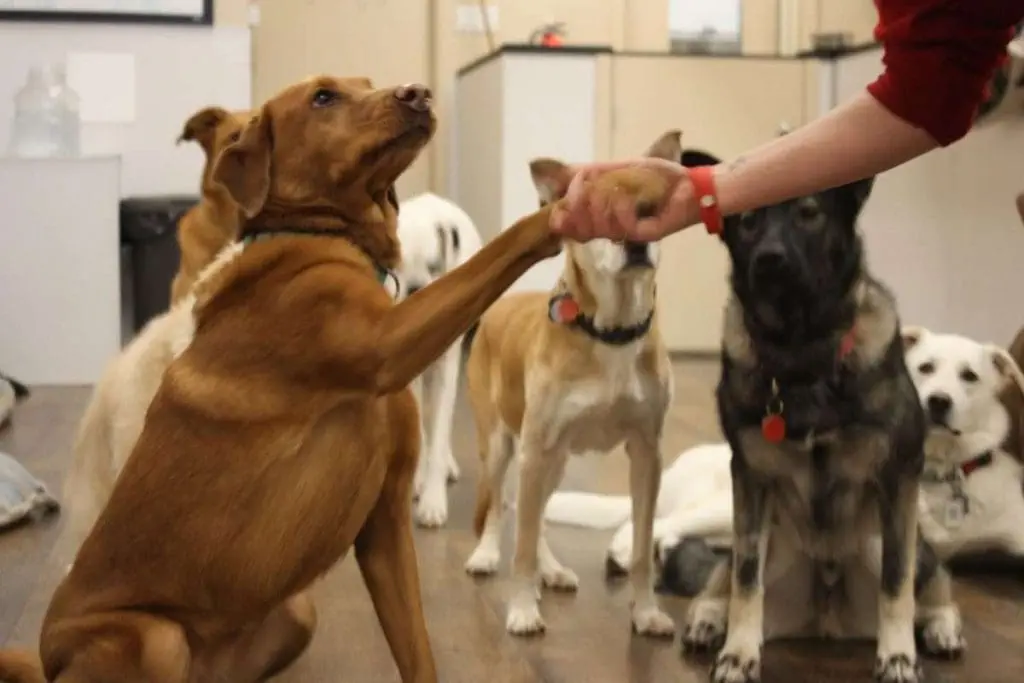 The Balanced Bark is another kennel-free space offering some of the best dog services. They offer daily loose-on-leash pack walks, playtime, and a structured exercise session.
The staff at Balanced Bark has experience in the pet care industry for over 25 years, so they understand the dogs very well.
And in addition to all the daycare services and activities, behavioural training, monthly health check-ups, emergency vet visits, and grooming services are also offered.
The best thing about the staff is, all of the team is pet first aid certified.
7. Pawsitively Pooched
Location: 728 Northmount Dr NW, Calgary, AB T2K 1P5, Canada.
Next up on the top 8 best dog daycares Calgary list, Calgary is Pawsitively Pooched, located in Northmount.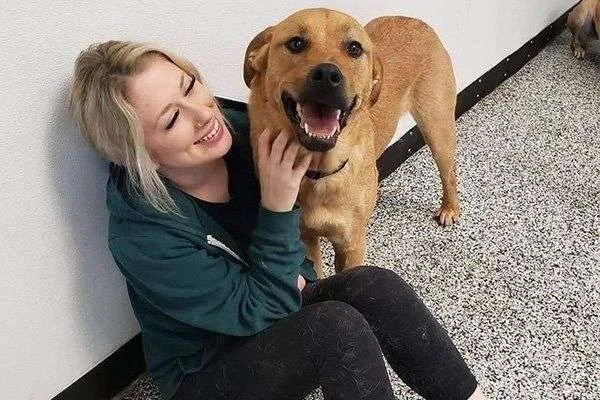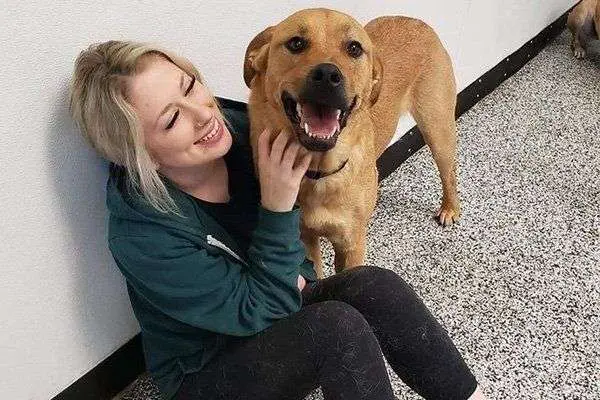 Pawsitively Pooched is voted as Calgary's best dog daycare & place. This is why your pups will experience the best way to socialize, exercise, and have fun with other puppies in here.
They offer a different range of activities for all ages and breeds, including fun playtime, obedience training, outdoor breaks, and nap times.
In addition to this, they also offer various services such as themed parties & playtime, mentally engaging activities, and pack walks.
And this is not even the best part of them, and it is yet to come. Pawsitively Pooched now offers a hydrotherapy & warm water swimming program to all of its doggy guests.
This program aims to make your pups feel happy, relaxed, and in shape. They offer aquatic exercises too.
8. Back In The Pack Dog Daycare
Location: 3131 68 St NW, Calgary, AB T3B 2J4, Canada.
Last but not least, on the top 8 best dog daycares Calgary list, we have 'Back In The Pack Dog Daycare.'
Back In The Pack Dog Daycare, situated in Northwest Calgary, has served the city with excellent services for over 16 years.
They are known to the town to provide the best care, health services, and companionship to your favourite buds.
The staff mainly looks after the well-being of your dogs. They deliver a safe & secure environment, which is also filled with fun and games. You can put your trust in them.
They also offer some additional services such as pet photography, dog grooming, and training classes.
Conclusion
Trusting someone with your favourite buddy is, for sure, not an easy task. However, the above-listed 8 dog daycares are known to keep the trust of the families.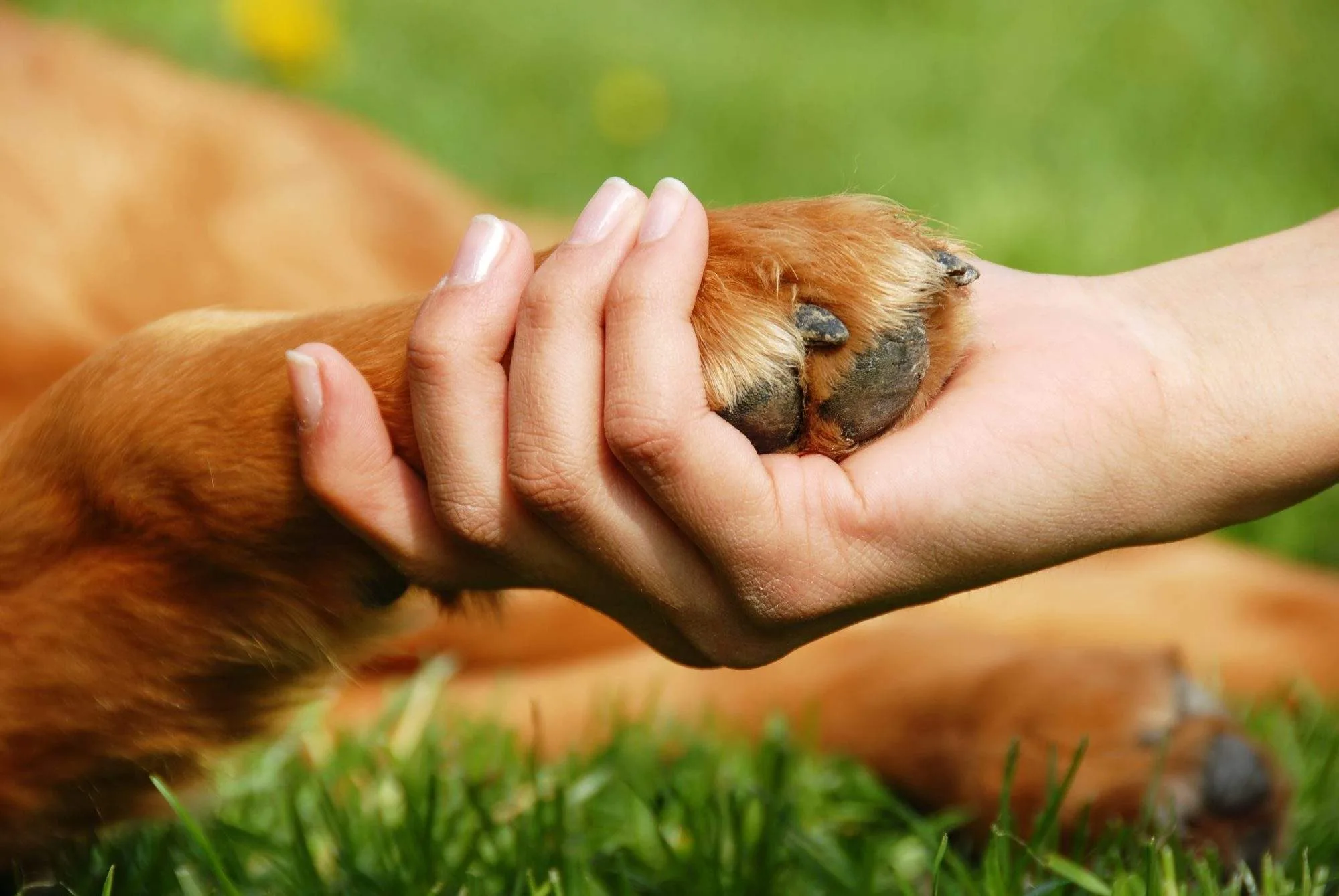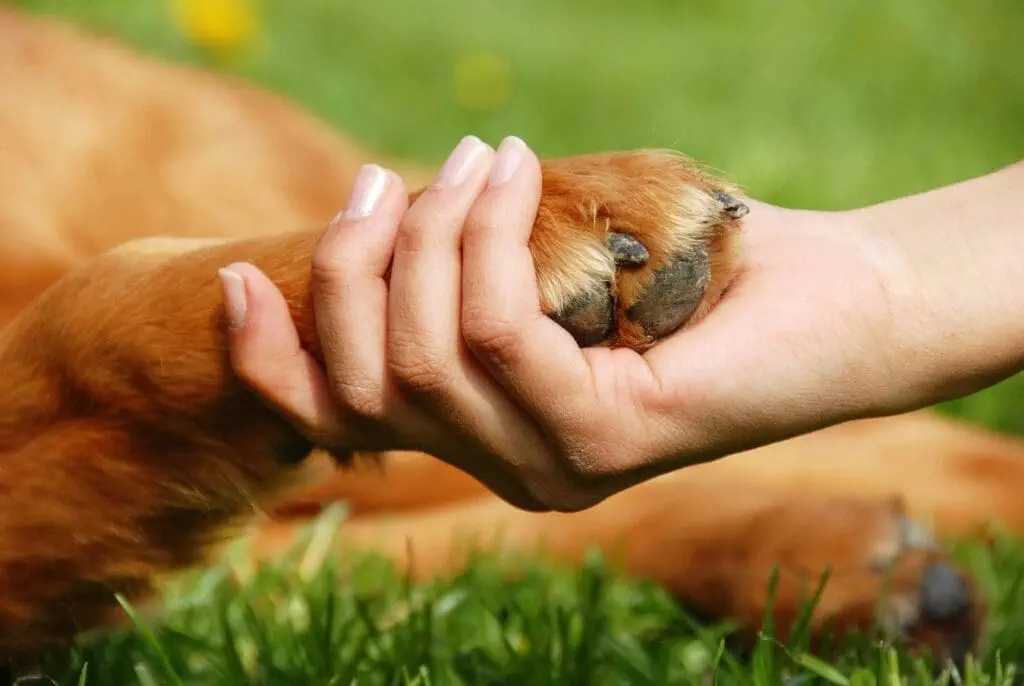 So, do not forget to check out these daycares the next time you look for a place to leave your dog.
Also, if you have any experiences with any of the above-listed dog daycares Calgary or any other, share them with us in the comment section.
As an Amazon Associate, Icy Canada earns from qualifying purchases.
[amazon_auto_links id="81298"]
The Icy Canada team strives to create content that matters. It's why our content is written by travel writers, authority experts, well-known authors, and niche experts. Our content is also periodically reviewed by expert authors for accuracy and trustworthiness.
As an Amazon Associate, Icy Canada earns from qualifying purchases. [amazon_auto_links id="81298"]