It's great to relocate to Canada and begin a new life! A childcare program Canada is typically the first thing that comes to mind if you're a new immigrant with children. Finding a suitable childcare arrangement can occasionally be difficult, especially for new parents, due to the desire to balance cost, service quality, convenience, and availability.
In order to help you plan and budget more effectively, we will examine the many childcare alternatives that are available in Canada and describe costs and subsidies. In recent times the importance of quality education in early childhood has been always a priority. All efforts have been started to enhance the design policy and program initiatives to improve children's early phases. Continue reading to know about child care program Canada.
Primary children's overall development starts with every social, emotional, and instructional interaction with all the staff members and other children of their ages. Process quality means that policies and practices support relationships with children and their families, opportunities for professional development, mentoring, and coaching.
In 2018 Canada got an opportunity to join an international comparative review of Process quality in Early childhood education and care (ECEC). Canada is a federation of 10 provinces and 3 territories that work with the indigenous government where it has exclusive jurisdiction over children's education and responsibilities for early learning and childcare programs.
Canada country background report delivers illustrations of Canadian policy at every level of government that supports Process quality in ECEC. The first recommendation for a National childcare program in Canada was made in 1970 by the Royal Commission on Status of Women.
The progressive improvement in workforce developments, attempt towards monitoring aspects of quality and greater understanding of Process quality factors through rigorous research and participation in projects.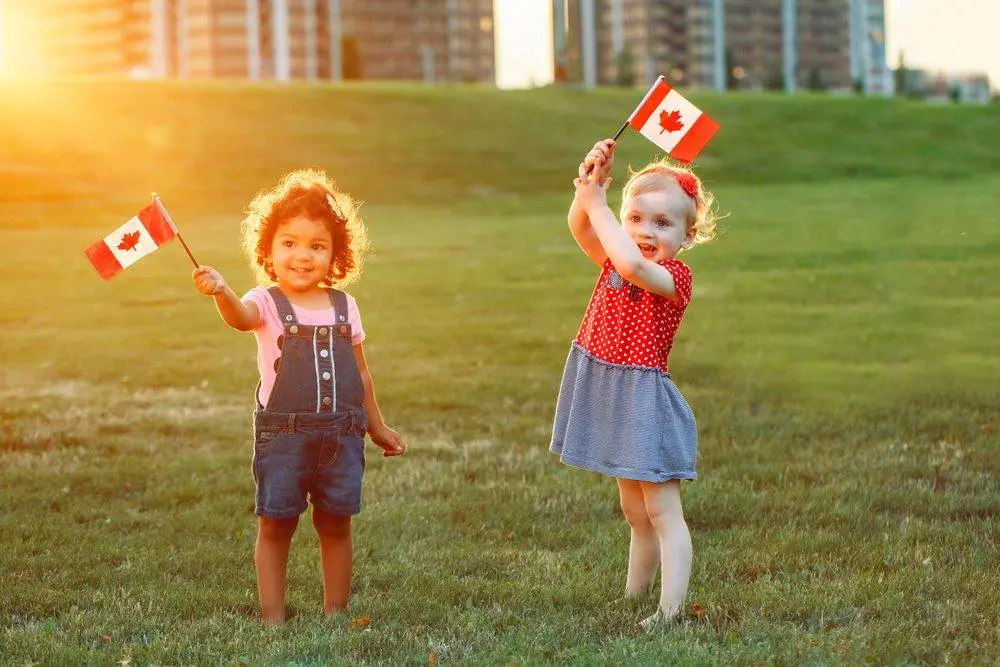 1. Child Care Program Canada 
The Canada Early childcare program will give families authority to more affordable and better-quality childcare options.
Helps in lowering childcare fees for parents of children under the age of six. Increases childcare spaces. Also supports inclusive childcare. Licensed child caregivers are allowed to participate in Canada Wide Early Learning and Child Care (CWELC) system.
1.1. Home Child Care Provider Pilot and Home Support Worker Program
You are eligible to apply for permanent residency in Canada through the Home childcare provider pilot and home support worker services if you match all the eligibility requirements.
Have bagged a job offer to work in one of the professions. Home Child Care Provider Pilot and Home Support Worker Services allow one to get an open work permit to visit Canada and work temporarily here. The work permit is:
Employment restricted (you should work in any specified profession)
Does not need a Labour Market Impact Assessment (LMIA)
It allows getting the work experience you should be entitled to permanent residence.
If anyone has worked as a home childcare provider or support worker their experience is accepted for permanent residence.
1.2. Live in Caregiver Program Canada
You can apply for permanent resident through Live-in caregiver permit or if you have work experience for at least two years in this profession and if:
You are currently working in Canada with Live in caregiver program permit.
If you have a work experience as a caregiver in Canada, you can immigrate to the Canada through different programs.
1.2.1. Rules to Follow Working in Live-In Caregiver Program Canada
The certain rules to follow while working in Live- In the program are:
A person must be able to work for about 30 hours of full-time care for less than 18 years of children.
Should live and work professionally in a home without supervision or help.
Should meet the requirements and human resources and skill developments in Canada includes:
The employer must show some fluency skills to showcase their communication ability and can live in an unsupervised environment. The employer should get full-time training for about six months. The live-in caregiver should have worked for about one year as a full-time childcare giver or related occupation for about three years.
2. Part Time Work for Caregivers
If you cannot fulfil the eligibility criteria for permanent resident as a caregiver, you are allowed to work for short term.
2.1. Apply to Extend Your Word Limit
If you are working as a caregiver in Canada, you are eligible to extend your work limit through Temporary work for caregivers.
2.2. Eligibility 
In many cases, you are given to apply for a work permit in Canada to work temporarily as a caregiver. if any of these circumstances apply to you.
You are in Canada and allowed to apply for a work permit You live exterior Canada and an employer inside of Canada enforced for a Labour market impact assessment. You must be working in Quebec.
You are not allowed to apply for a new work permit in the following cases. Your employer has applied for a Labour market impact assessment on or after June 18, 2019. You applied for a work permit at the port of entry on or after April 22, 2022.
2.3. How to Apply
Your employer needs to get an effective Labour market impact assessment. Once they get the permit for the Labour market impact assessment, they are accepted to apply for a work permit.
3. Closed Programs
Caring for children program. If you are an experienced caregiver and currently in this profession in Canada, you are entitled for Home Child Care Provider Pilot.
If you are an experienced caregiver and currently working in a home support service in Canada, you are entitled for Home Support Worker Pilot. Also, you can forward your language test results or educational credential assessment documents.
4. Early Education and Child Care
Early education and childcare are for young children who have not started their journey in kindergarten and spend half of their day without their parents. It is also known as daycare or childcare.
It includes early learning care programs in licensed childcare centers, early education programs-schools and family day homes.
Early education and childcare are seen as essential by some and advantageous by others. The Federal government visualize a system of early learning and care as of high quality, affordable and flexible.
4.1. Benefit for Children
It leaves a positivity on children's psychological, spiritual and friendly development. In many cases, the impacts are long-lasting and far-reaching. It is found that many benefits are found in high-quality programs for children.
4.2. Benefits for Families
Early childhood learning and care also impact families. Young children's mothers are advantaged to be able to engage themselves in the workplace.
The availability and affordability of early learning can lead to more women's employment and increased income. Affordable childcare availability is a game changer for eliminating poverty as it acts as a bonus to greater employment and educational opportunity.
It also enhances families' quality of life. Parents without childcare facilities face difficulties in their professional as well as personal life and wellness.
5. Child Care Subsidy
The Child Care Subsidy Program is an income-tested initiative created to help families pay for the costs of enrolled children's care at licensed childcare facilities. Through cost-free or cost-effective use of available resources, the Child Care Subsidy Program enables qualified families to receive regulated childcare services.
We advise you to apply for a subsidy four weeks before you need childcare services. It is for families with a cost of licensed childcare. Apply for childcare by-
Check your eligibility.
Apply for Childcare.
Find a childcare space.
6. 10 Alternatives to Daycare
It is not confidential that daycare prices are rising every freaking year a lot of working parents paying half of their income towards this expense. If you are a working parent, you must be wondering if there are economical alternatives to daycare:
Friends and family
Home-based daycare
Use on-site childcare at work.
Barter with daycare staff
Hire college student.
Look into church-based daycares.
Become a stay-at-home parent work from home.
Have old siblings to take care of kids.
Tag team with your partner
Before and after-school care
7. Childcare in Canada: Types
In Canada, there are many choices like nanny, daycare and homecare and pre-school program for prior to and after school services. It can be in two forms regulated and unregulated service. Types of childcare services-
Full-day childcare services
Part-time childcare programs (includes nursery and pre-schools)
School-age childcare programs
Kindergarten – offered by provinces/ territories.
Regulated family childcare (home care child provided in caregiver's home)
Unregulated family childcare (home childcare provided in the caregiver or child's home and includes nannies or sitters)
8. Tips for Choosing the Right Childcare Program
Start searching with the city's website and the province's Ministry of education find for childcare services.
Consider your location close to your home, school, and workplace and check the days and times you need childcare services. Interrogate about hours of operation.
Check the environment – is it safe or not.
Request about the number of children they take care.
Evaluate if the staff is well trained in emergency aid or not.
Make sure they provide receipts.
Ask about the fees!
9. Tips for Planning for Childcare Costs
9.1. Budget your Expenses 
List out your monthly costs and check your fair estimate of your expenses. Use arrives cost of living calculator to plan all your finances and be prepared.
9.2. Apply for Grant
The Federal government provides a grant called the Canada child benefit for all families with children. It provides tax-exempt monthly payments to all eligible families residing in Canada to assist with the price of raising children above eighteen years. There is an additional grant for children who qualify for disabled credits.
9.3. Consider Subsidies 
Each province of Canada has a different set of criteria, limits, and care options for childcare subsidies. You can reach out to the nearest newcomers' settlement center which will guide you all the way.
10. Child Supervision and Secure Practices
Children are naturally curious as they examine the whole world around them but are unaware of its risks. According to the Centre for Disease Control and Prevention, kids aged five or under suffer from unintentional injury or accidents. They suffer this when no one is under any supervision.
We all have experienced unintentional injuries during our childhood which must have been avoided with proper supervision, and practices, taking proactive decisions to supervise in both indoor and outdoor settings allow children to enjoy and explore around while reaming safe.
The below 3 practices are beneficial tips to remember when a child is placed in your care:
Should be able to check or listen the child.
Have a list of known adults to whom the child can be attached.
Check the environment.
11. Supervision Procedures in Childcare Program
The following are supervision procedures in the childcare setting:
11.1. Create Nurturing and Safe Environment for Children Through:
Maintaining and posting health information
Sanitary procedures
Hygiene practices
Diapering procedures
Teaching personal hygiene to children
Illness prevention and caring for sick children.
Modelling healthy habits and teaching children about healthcare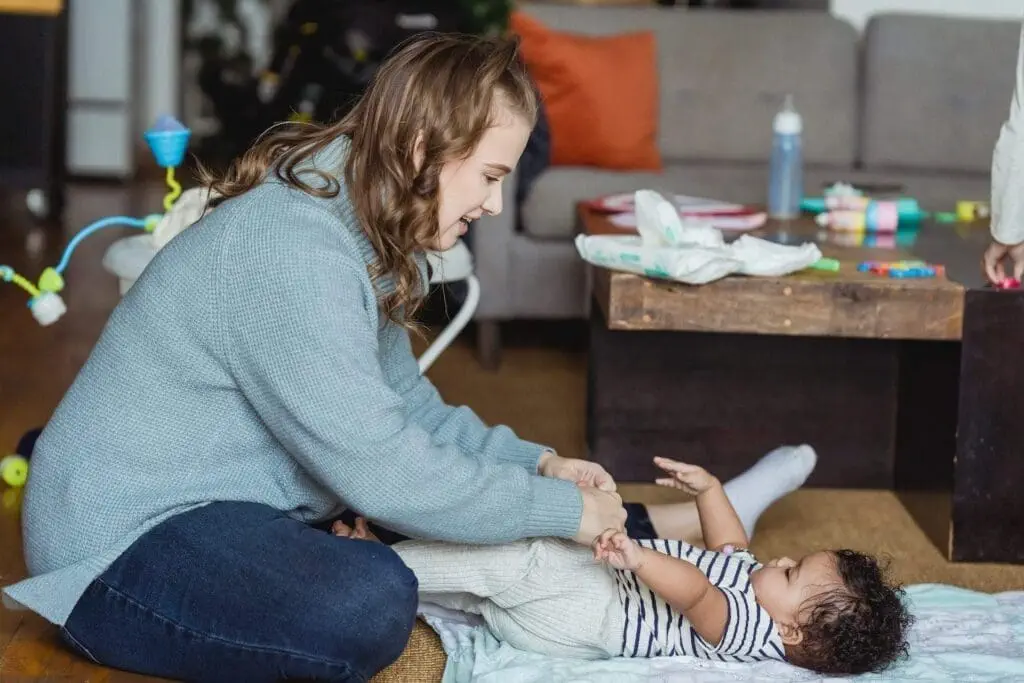 11.2. Creating Health and Hygiene Childcare Setting
The following list of health and hygiene in a childcare setting are:
Nutrition and feeding in children.
Infant and toddler needs.
Children's nutritional needs
Best practice for feeding toddlers.
Serving nutritious meals and snacks
Facilitating a positive mealtime environment
11.3. Creating Nutrition and Feeding in Childcare Setting
Nutrition and feeding in childcare are:
Room arrangements
Creating stimulating environment
Creating learning and quiet areas for children
Creating spaces for preschoolers
Providing exploratory materials for infants and toddlers
Providing developmentally appropriate materials
Adopting childcare environments
Recognizing opportunities for learning
11.4. Creating Learning Environments in Childcare Setting
The learning environment in childcare are:
Promoting Gross motor development
Promoting fine motor development in infants and toddlers
Promoting sensory development
Promoting strategies to develop children's motor.
The role of outdoor play and physical activity in children's development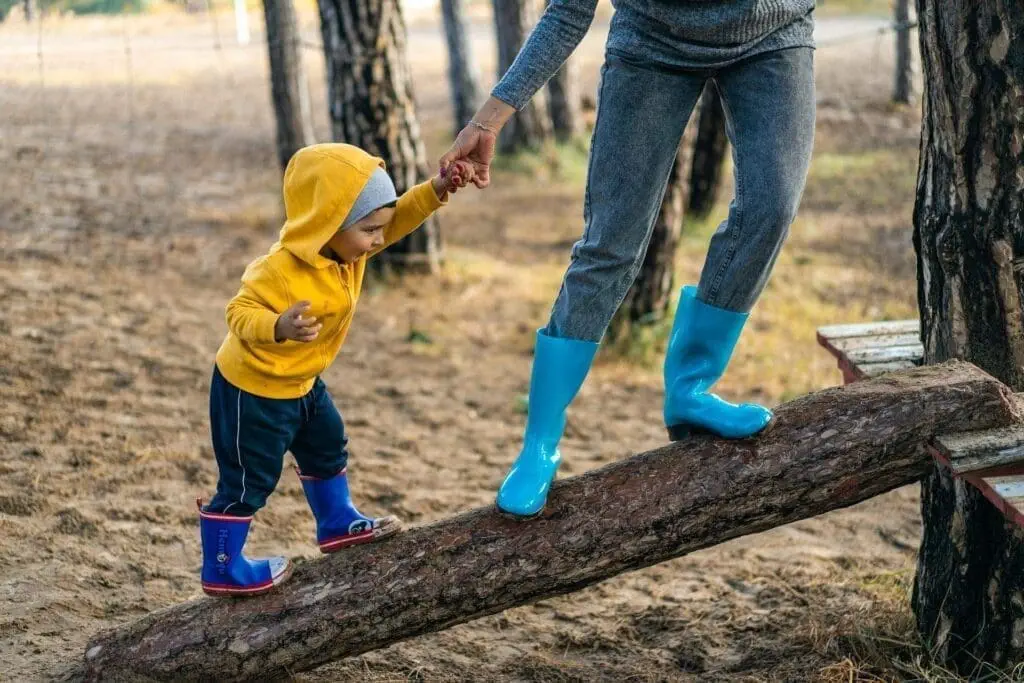 11.5. Create Scheduling and Planning in Childcare Setting 
Scheduling and planning in childcare are:
Scheduling daily routine
Scheduling playtime
Creating individualized schedules for infants
Creating weekly plans
11.6. Promote Physical Development in Childcare Setting
Physical development in childcare through:
Facilitating practical activities for infants
Facilitating practical activities for toddlers and preschoolers
Materials that promote cognitive development
Promoting problem-solving skills
Building on children's prior knowledge
11.7. Personal Development in Childcare Setting
Personal development in childcare through:
Visual arts activities
Dance and musical activities
Dramatic play activities
Setting up child-directed and process-oriented activities
Encouraging individuality in children
Demonstrating sensitivity and acceptance of children
Encouraging self-help and self-regulation skills
Encouraging positive toilet learning and habits
11.8. Literary and Language Development in Childcare Setting
Literary and language development in childcare through:
Materials that promote early literacy in children
Selecting developmentally appropriate books
Reading to children to promote language development.
Phonemics and phonology awareness
Activities that promote writing skills
Facilitating self-expression activities
Activities for dual language learners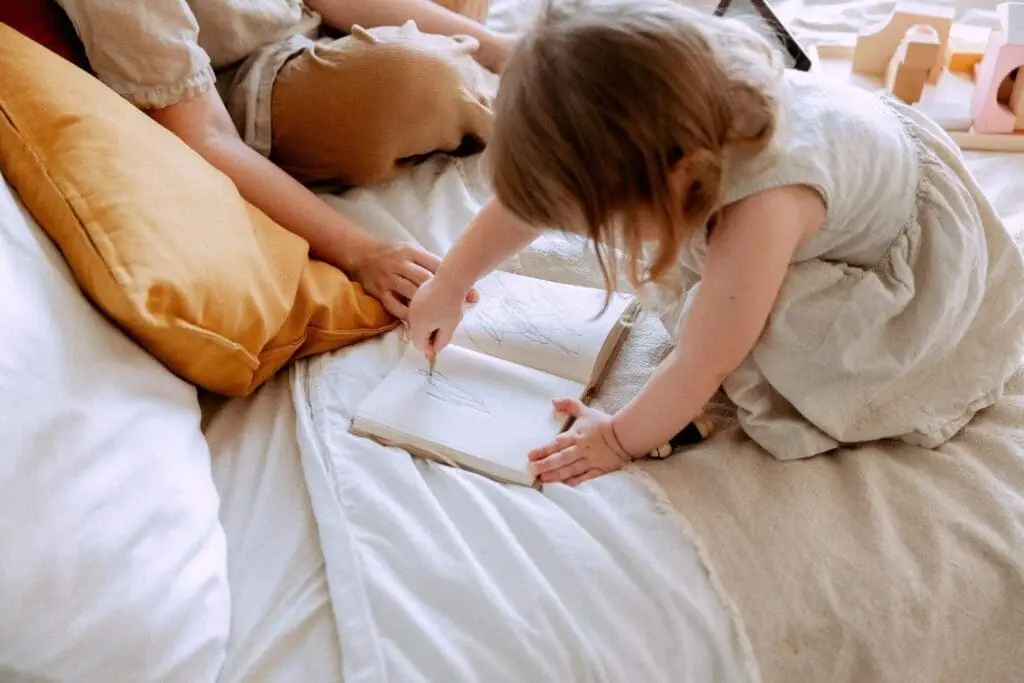 11.9. Social Development in Childcare Setting
Social development procedures in childcare are:
Promoting cooperation in groups
Representing diverse culture
Promoting social interactions
Modelling appropriate social interaction
Teaching children sympathy, empathy and respect for others
Teaching children about diversity
11.10. Behavior Management in Childcare Setting
Behavior management procedures in childcare are:
Arranging environments to promote positive behavior.
Preventing behavioral problems
Using operative classroom techniques in childcare
Teaching children to coherent emotions and respond to challenges.
Promoting self-discipline in children
Addressing challenging and negative behavior
12. Home Childcare: Canada
The significance of a homelike environment child-centered activities is central to their care. Home childcare also known as family childcare offers a viable option to their families by providing safe, reliable, high-quality care. It requires taking on the entire home at other times only a small part of the home is used.
12.1. The Main Characteristics of the Physical Environment in Family Childcare
Physical space
Caregiver consistency throughout all-day
The popularity of mixed-age groups
Strength and duration of provider/parent relationship
12.2. Good Aspects of Quality Home Childcare 
It seems like a home.
Conventional use of home and neighborhood as learning opportunity
The care provider is a parenting role model and source of support and information for children's family.
The provider successfully accepts the challenges of work situations.
13. Final Words 
Childcare serves many purposes. It is a crucial component of any strategy to combat child and family poverty; it is crucial for parents to further their education, training, and employment opportunities; it supports women's equality and community cohesion; and it encourages the growth of healthy children.
Effectively, increasing all of the alleged "advice" for excellent health and healthy living is linked to good childcare programs. Meaningful progression in upgrading and expanding before and after school care services successfully to provide more resilience to working parents, single mothers, especially women communities.
The next five years of the government plan will only focus on building the right foundation for a community-based and for only a Canada-wide system of childcare. The future is Universal childcare services.