Canada is known to be a nation with delightful people, a chilling winter, and extensive wildlife.
Canada has a lot of things other countries don't have,  Canada is independent, with a diverse culture, an impeccable education system, good people, low crime rates, and a beautiful touch of nature.
Best Things About Canada
Here are the top 10 best things about Canada, which will make you want to pack your bags and head there on the next flight.
1. Education
Topping the world's list of most educated countries, Canada is known for its impeccable education system.
Around 56% of people pursue higher education after finishing high school, meaning that more than half of the population holds a bachelor's degree.
That isn't unprecedented, considering that it has some of the world's top-class universities (which come in the top 100), such as the University of Toronto, McGill University, and the University of British Columbia.
Canada's public school system for primary and secondary school is entirely free, according to the K-12 education system. Fees must be paid only in private schools, which only 5% of the student population attends.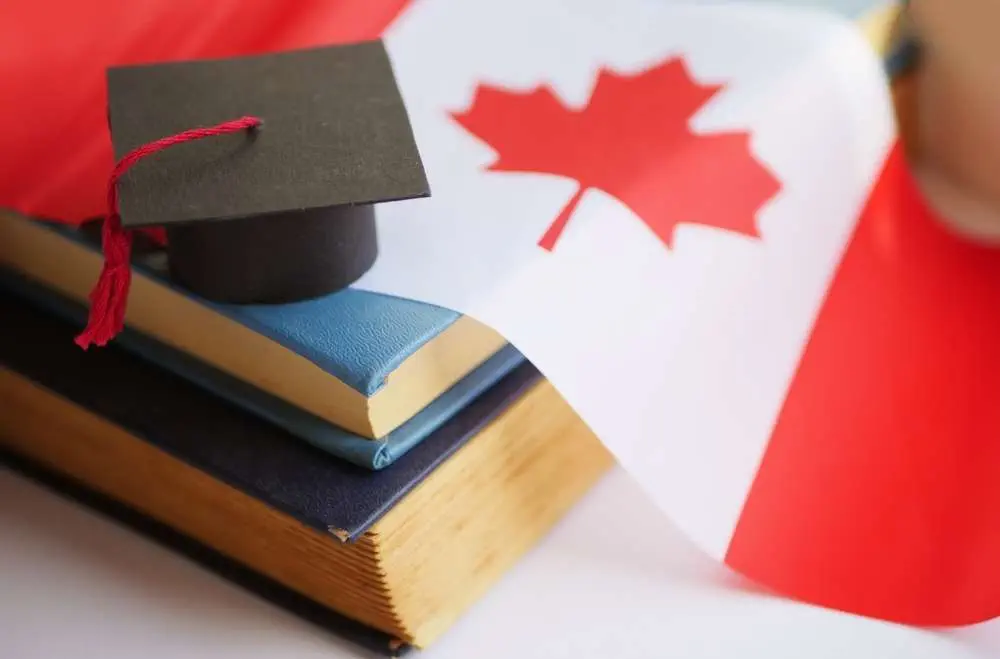 Expenditure for parents whose children study in public schools is usually only on extra-curricular activities and stationery.
The education in schools is of high quality, focusing on building technical skills, critical thinking and communication, and digitizing many teaching techniques.
There is a significant focus on extra-circular activities by colleges and even employers, encouraging students to build interest in activities they are interested in, apart from studying.
Click here to know about the best schools in Canada. One of the best things about Canada is that it is a bilingual country.  Because of that, Canadian schools teach both English and French, making students well-versed in both languages.
There are private schools available for immigrant children who speak neither. Schools are known to give importance to different cultures, especially since Canada gets a lot of international students every year.
This makes the K-12 system easily adaptable for a student of any country, which is one of the best things about Canada. As a result, Canada now has more than half a million international students studying in their country.
In high school, students follow a credit system to get their diplomas.
Credits are earned by a combination of mandatory and optional subjects, meaning that students can choose to learn subjects they are interested in while also gaining knowledge in vital subjects such as Maths and Science.
While Canadian colleges, especially those of higher decree, have a significant fee (more so for international students), they offer scholarships and financial aid.
Their colleges provide high-quality education and give their students a high standard of living as well.
Job placements are sufficient, with the creation of more and more jobs as new industries are rising and the cost of living is affordable.
Canada leads the world in education, making it the best place to study.
2. Diversity
Canada is known to embrace people of all cultures, races, ethnicities, and religions. More than half of Toronto's population is made up of foreigners.
This is why in Toronto, communities represent and belong to different ethnicities, like Little India, Chinatown, Greektown, etc. Inclusivity is among the best things about Canada, making it a prosperous country for people worldwide.
Canada is known to provide a home for everyone. According to the BBC, Canada is the most multicultural country globally. (Source)
The multiculturalism of Canada was not born by accident; it was a conscious effort made by the leaders.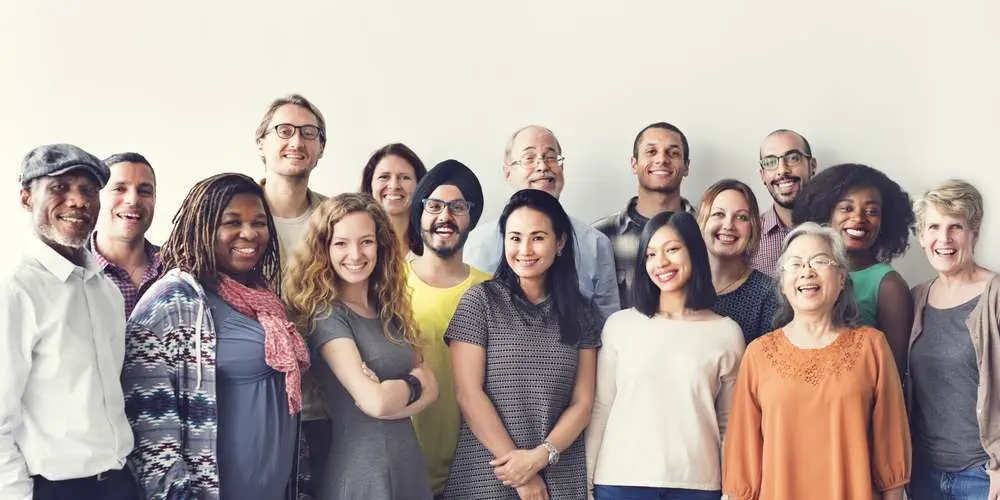 In the 1970s, under Prime Minister Pierre Trudeau's regime, multiculturalism was a significant part of the Canadian constitution to make it a diverse country.
In 1988, the Canadian Multiculturalism Act was legally put into place, with a more explicit purpose and method of how multiculturalism would be adopted countrywide.
Multiculturalism and respect for different identities are two of the best things about Canada.
As a country, Canada's constitutional framework has ensured that while they allow and enable immigrants to become a part of the population, they're not forced to blend.
Foreigners residing in Canada have retained their religion, race, and ethnic identities. That makes Canadian diversity beautiful; it allows foreigners to set up their own homes.
In a statistical report in 2016, around 250 different ethnicities were reported to be living and working in Canada.
Approximately 48% of the foreign population comprises Asians, mainly Indians and Chinese. A little less than one-fourth of the population is a visible minority.
3. Empowering Women And The LGBTQ+ Community
In 2005, Canada was the 4th country to legalize same-sex marriage. Today, we celebrate June as Pride Month every year.
In 2015, Canada was the country that started it. Canada has laws forbidding discrimination against people based on gender identity or sexual orientation in workplaces.
In a poll before the 2019 election, around 90% of people said they would be okay with a lesbian, gay, or bisexual person living in their neighbourhood.
Around 87% said they would be comfortable with a transgender person in their neighbourhood. While it's sad that the numbers aren't 100%, they represent a level of comfort with the LGBTQ+ community, much more than in other countries.
Their conscious efforts to empower minority communities are one of the best things about Canada. (Source) Recently, Toronto Police hired their first-ever openly transgender officer.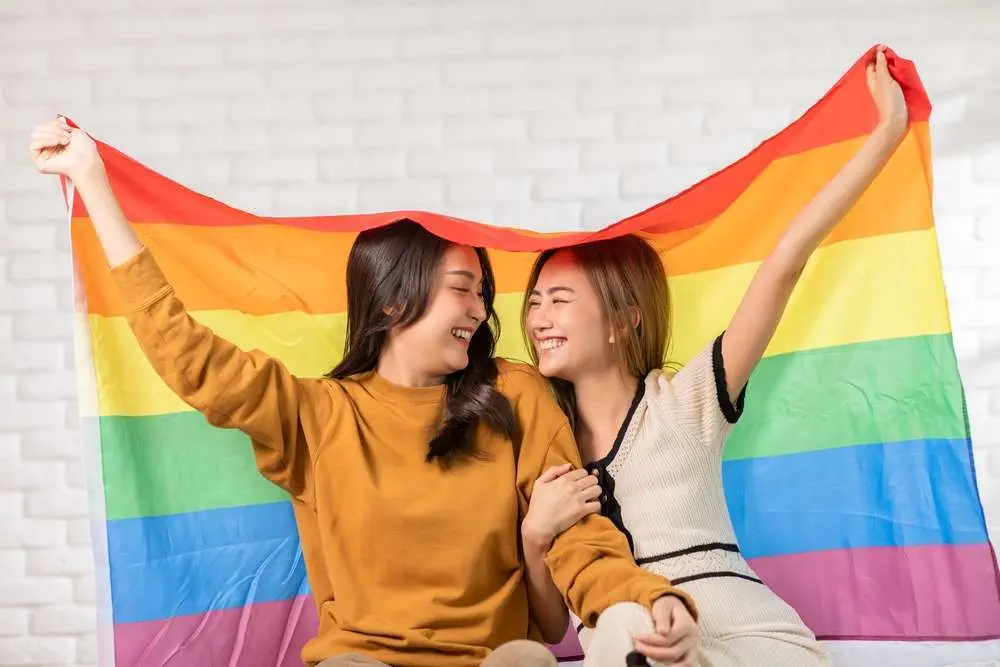 While these seem like little steps, they are crucial in bringing about change and acceptance in the future. Canada appears to be on the path to that. Canada plans to include different gender identities in its survey in 2021. Toronto also hosts the largest annual pride parade in the world.
The Ministry of Diversion and Inclusion and Youth actively works to analyze the conditions, rights, and treatment of the LBGTQ+ community.
It is entrusted with creating an action plan to be reviewed by the federal government to make policy changes in favour of the city. Inclusivity from a legal perspective is also one of the best things about Canada.
When talking about women in Canada, inclusivity is a broad term that covers locals, foreigners, and immigrants.
The right to vote for Caucasian women was granted in 1916 (entirely over the country, 1951). The period between 1947 and 1960 saw all states give minority groups the right to vote.
As part of their policy on ensuring equal opportunities and safety for women, Canada also prepares a report to be handed over to the UN every four years to demonstrate how they have worked towards making Canada an equal country for men and women.
The government officials, especially the prime minister, are known to be openly feminist in their ideologies and political agendas.
Canada also falls into the top 5 safest countries in the world for women. While there is space for improving women's conditions in Canada, it is one of the best places in the world to live, study, and work as a woman.
4. Excellent Quality Of Air And Low Pollution
Air pollution is the silent killer that preys on millions of people worldwide every year.
Industries, wars, vehicles, construction, and other factors contribute to low air quality, affecting people directly and indirectly. Developing countries such as China, India, Indonesia, Iraq, and Nepal, amongst others, have the lowest AQI (Air Quality Index).
Canada is among the top 10 nations in the world with the cleanest air.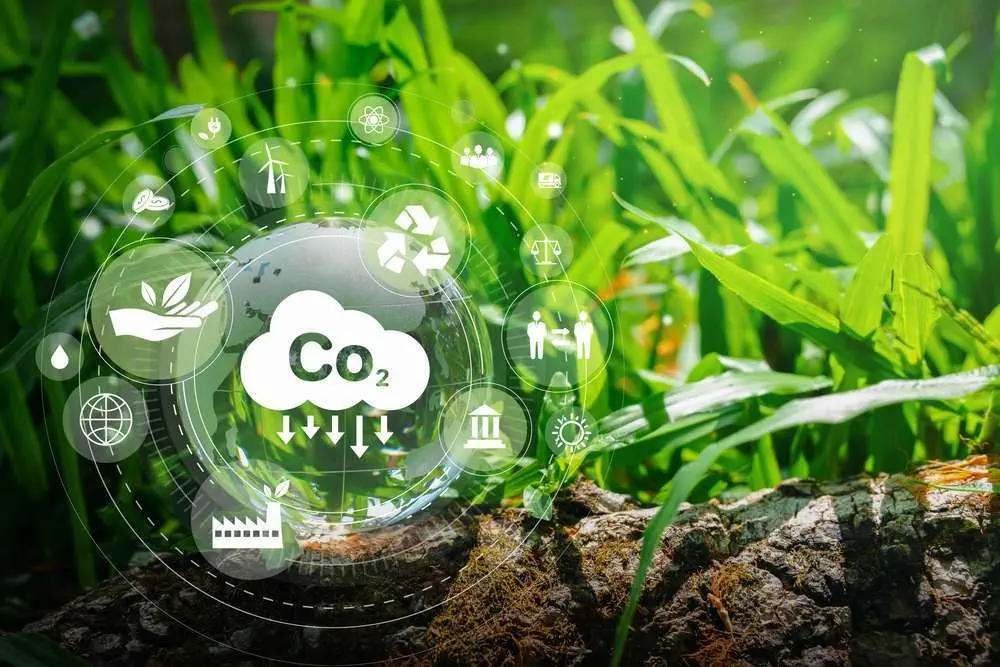 While earlier claims ranked Canada's air quality at the bottom, after measuring against standards set by WHO, it was found that Canadians are exposed to the least air pollutants.
Since the 1970s, Canada has made significant strides toward cleansing its air and eliminating air pollution. Its levels of Sulphur dioxide have fallen from 1974 to 2015, by 92%.
With low population density and a lot of greenery, Canada has done a better job of curbing air pollution than most developed countries.
Canada celebrates June 3rd every year as Clean Air Day so people can make individual efforts to reduce air pollution.
The significant strides made towards cleansing their air is one of the best things about Canada.
5. Chivalrous People
One of the best things about Canada is its people. Canadians are known for being "too nice."
Courtesy and chivalry are common patterns of behavior in Canada. Apologizing when you bump into someone, saying "thank you" to waiters and servers, holding the door for someone; these traits come naturally to Canadians but may seem unfamiliar to foreigners.
This firm belief has led to the creation of stereotypes in the form of jokes in shows and movies. They are believed to be more apologetic and friendly.
In fact, "sorry" is supposed to be the most common word used by Canadians! There is much debate about whether the niceness of Canadians is genuine or just a stereotype.
A study conducted by Twitter in 2016 compared the choice of words between tweets made by Americans and Canadians.
While it was found that both use the same type of language when they tweet, nicer words are more characteristic of Canadians and vulgar words of Americans.
It's also believed that since Canadian weather can be brutally cold, people believe in being warm at heart. It's easy to survive, after all, if we're all nice to each other and considerate of each other's feelings.
Being from an overcrowded nation myself, one of the best things about Canada, and also the most appealing, is its people's manners.
6. Beautiful Destination for Tourists
Canada finds its way to the bucket list of many travelers. Whether it's spring, winter, or summer, Canada's scenery has a lot to offer.
It has multiple tourist attractions and has a little bit for every kind of tourist or nature-lover, whether it is mountains, lakes, waterfalls, plains, beaches, forests or deserts.
Uninhabited areas with widespread greenery and tame animals all add up to create the charm Canada is so well-known for. With French culture intertwined with its own, Canada has the appeal of a European town in Quebec City. It is Canada's only walled city.
Montreal lends the feeling of actually being in France with its French architecture, language, heritage, and cuisine. Canada is also home to the beautiful Niagara Falls, which can be viewed nearby from several points.
The Rocky Mountains in Alberta are expansive and beautiful, with lakes such as Lake Louise and Moraine Lake.
The village of Whistler, a few hours away from Vancouver, is a popular destination in winter with a beautiful view of snow-capped peaks and winter sports like skiing and sledding.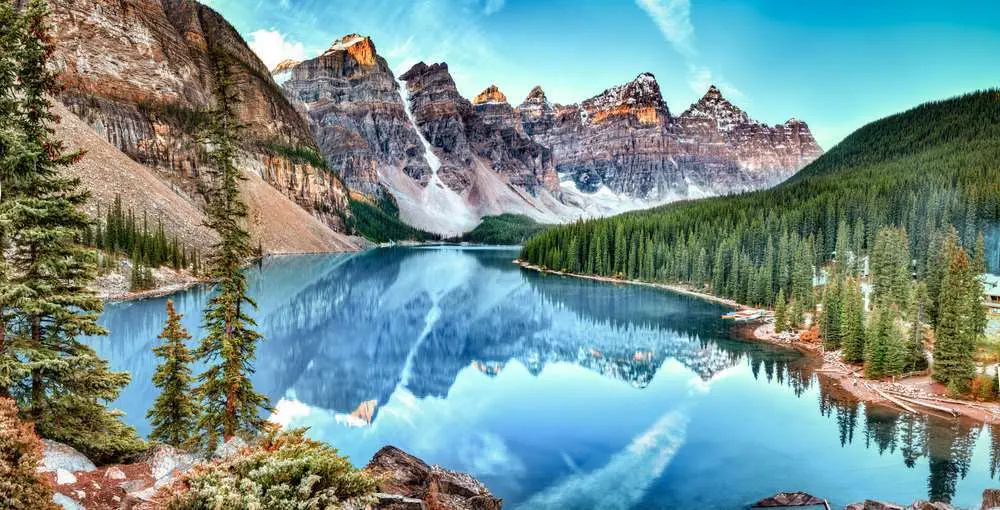 National parks, such as Banff National Park, Gros Morne National Park, and Yoho National Park, are popular places that offer an immersive experience of nature and wildlife.
In the town of Churchill, you can get rare views of polar bears and also enjoy snorkelling with whales.
Fun fact: polar bear sighting is so common in Churchill that people are known to keep their cars unlocked if a fellow resident needs to escape from a polar bear.
The CN Tower in Toronto provides a view of the whole city and can give you a once-in-a-lifetime experience of eating at a 360 restaurant.
You can even enjoy a view of the Northern Lights from places such as the Yukon.
The fact that it is a tourist haven is one of the best things about Canada. With beautiful sites, safety, welcoming people, and a tolerance and acceptance of foreigners, Canada is one of the best tourist destinations in the world.
7. Low Crime Rate
Canada is one of the safest countries in the world.
In the Global Peace Index 2018, Canada fell to the 6th position on the list of peaceful countries worldwide. Canada has experienced unrest, conflicts, political instability, and even violent protests for years.
Violent crimes and the rate of criminal offences in Canada consistently plummeted from 2000 to 2014 before rising marginally in 2018.

In 2018 alone, approximately 1140 crimes against a whopping 100,000 people were reported. Click here to check if the crime was committed according to the area. (Source)
The severity of crimes committed has also fallen since 2000. Canada holds peaceful international relations and ties with other countries.
There is strong gun control. Canada is also a safe country for women. It is one of the few tourist destinations recommended for solo female travelers, which is one of the best things about Canada.
8. Economy
Canada falls on the list of 25 richest countries in the world, with a GDP of more than $1.7 trillion, despite having a large population.
Its wealth is among the best things about Canada. Canada follows a market-oriented economic system.
The 2020 Index has also declared Canada's economy the 9th freest in the world. Industries are privatized, running alongside government regulation.
While Canada is rich in resources and land, a major chunk of its wealth can be attributed to the service and manufacturing sectors. Canada is one of the main producers of minerals, chemicals, gold, aluminum, forest products, and fish products in the world.
Exports and imports contribute around 70% of the GDP, with most of their trade being with the USA and China. Machinery, automobiles, and automobile parts are the principal imports.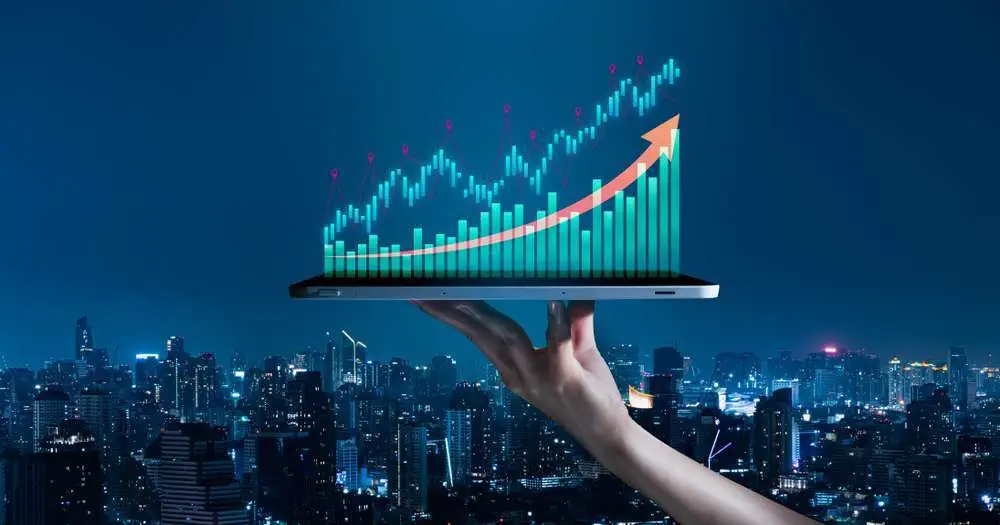 Agriculture contributes less than 2% to the GDP and has high functionality, with large crop production and high yields.
This contributes to the production of food crops required for both self-sufficiency of the country and food exports.
The North American Free Trade Agreement (NAFTA), which came into effect in 1994, allows free trade between the USA, Canada, and Mexico.
This agreement led to the creation of new jobs and a larger pool of businesses with a more significant array of goods.
The NAFTA took years to fall into place and now is one of the most crucial aspects contributing to Canada's wealth and a stable economy.
The average annual income in Canada is $52,600, with low taxes, high quality of life, and affordable real estate. The unemployment rate is flat in Canada, at around 6.6%. Less than 13% of the population falls below the poverty line.
A highly educated labor force and advanced public infrastructure are some of the best things about Canada.
Jobs such as engineering, IT, accounting, food services, and public relations are responsible for creating more employment opportunities.
9. Contribution to Television and Movies
Many notable actors who have gone on to achieve big fame in Hollywood hail from Canada. Several TV shows and movies are also Canadian.
Let's see how many of these famous personalities you knew were Canadian.
In the music industry; Drake, Justin Bieber, Celine Dion, Bryan Adams, Michael Bublé, Avril Lavigne, Shania Twain, Alessia Cara, The Weeknd, Neil Young, Shawn Mendes, and Carly Rae Jepsen, some of our favourite singers, musicians, and rappers, are from Canada.
Many Canadian actors, too, made it big in Hollywood; Jim Carrey, Ryan Reynolds, Ryan Gosling, William Shatner, Pamela Anderson, Keanu Reeves, Ellen Page, Seth Rogen, Sandra Oh, Michael Cera, Mathew Perry, Will Arnet, Joshua Jackson, Nina Dobrev, Lilly Singh, Dwayne Johnson are some Canadian actors who we know and adore. Did any of these names surprise you?
Apart from celebrities, Canadian shows and movies are also a big hit.
Movies such as; A Christmas Story (1983), Goin' Down The Road (1970), Juno (2007), What If (2013) and Room (2015), and many French films, are known and treasured all over the world.
Some underrated Canadian sitcoms need more credit for how funny they are. Schitt's Creek (2015-2020), created by Daniel and Eugene Levy, is one of the funniest sitcoms and has also been nominated for several primetime Emmy awards.
Workin' Moms (2017-contd), created by and starring Catherine Reitman, is a hilarious sitcom about navigating work and motherhood currently available on Netflix.
The Degrassi series, with four versions, is about high school kids navigating life and problems.
The original version starred Drake and Nina Dobrev. It is funny, insightful, and quite woke.
Other shows like Anne with an E, Kim's Convenience, and Orphan Black are also binge-worthy Canadian shows. So, amongst other things, the best thing about Canada is its contribution to pop culture.
10. Nature and Wildlife
One of the best things about Canada is its wide range of wildlife, because of which wildlife tourism is an integral part of a Canadian tourism package.
Also Known as the polar bear capital of the world, Canada offers nature in all its forms: mountains, lakes, oceans, forests, beaches, and plains. Canada also has the world's most significant coastline, extending to over 200,000 kilometers.
The number of lakes in Canada is more than in the rest of the world combined. When the Atlantic Ocean freezes, people play ice hockey on it.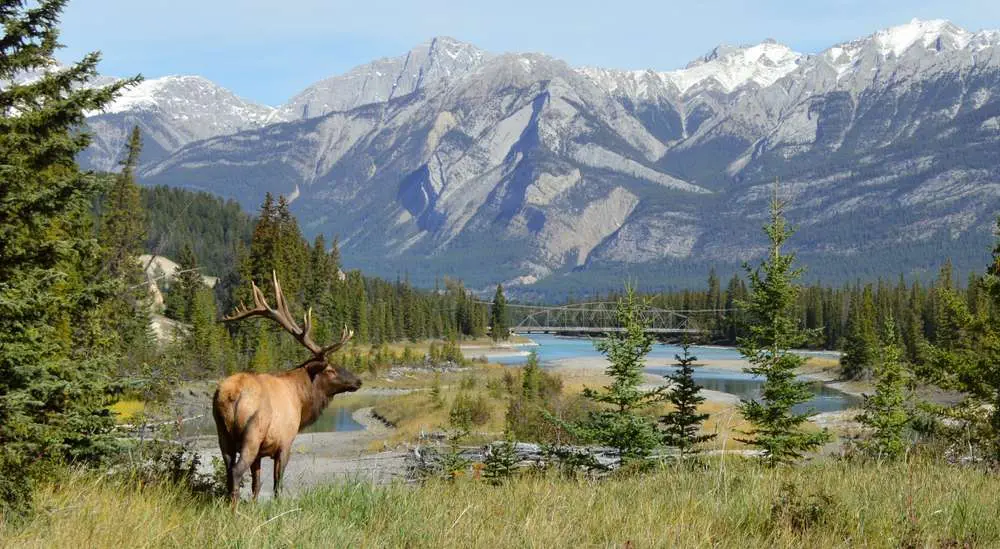 Even the extreme cold weather in Canada becomes tolerable because of winter sports. With many natural parks, reserves, trails, and hikes, Canada is a paradise of natural wonders.
The country is blessed with wildlife and nature, all of which combine to provide anyone who lays their eyes on Canada with the best view imaginable.
Dolphins, polar bears, wolves, grizzly bears, black bears, coyotes, horses, mountain lions, and 462 species of birds, such as eagles, falcons, mockingbirds, and seabirds, can all be sighted in Canada.
Every year, during the spring, the western coast of Vancouver Island offers views of around 20,000 whales and orcas when they migrate.
Closing Thoughts
Canada has a little bit of something for everyone. It is safe, peaceful, clean, developed, beautiful, scenic, wealthy, refined, and exciting.
It houses many national historic site and UNESCO world heritage site And its Canada's capital city, Ottawa has made the entire European union look up to it for its many trans Canada highway and national sport stadium.
It is a welcoming country that accepts everyone with open arms. Perhaps that is why millions of people flock to live there from all parts of the world.
Their education system and democratic structure are commendable and upheld in the most organized way, benefiting their citizens and immigrants. Click here to read more about the best things about Canada.
The best way to sum up Canada's goodness is through the words of Dr. Dwayne: "You can't buy happiness, but you can live in Canada, and that is pretty much the same thing."
So, what are you waiting for? Buy your Canadian flag and make your trip to Canada today.