Calgary is located in Canada's Alberta. It is one of the largest cities in Alberta. It is a place where Elbow and Bow rivers meet together.
Alberta is basically bordering with the U.S. If you want to enjoy the Rocky Mountains, then Calgary is the gateway. The backdrop of this city is amazing and dramatic.
Are you planning to move to Calgary? Do you want to know the Cost of living in Calgary? Then, this article will be beneficial for you.
Here you will get a detailed narration of the place so that you can make the right decision about moving to Calgary.
Well, living in Calgary is not a big deal, but if you are a newcomer, then it is better to do some research personally and then move ahead with your final decision.
It gives you the confidence to know about the place in detail. It will help you avoid any unforeseen risk and plan to move to Calgary most safely.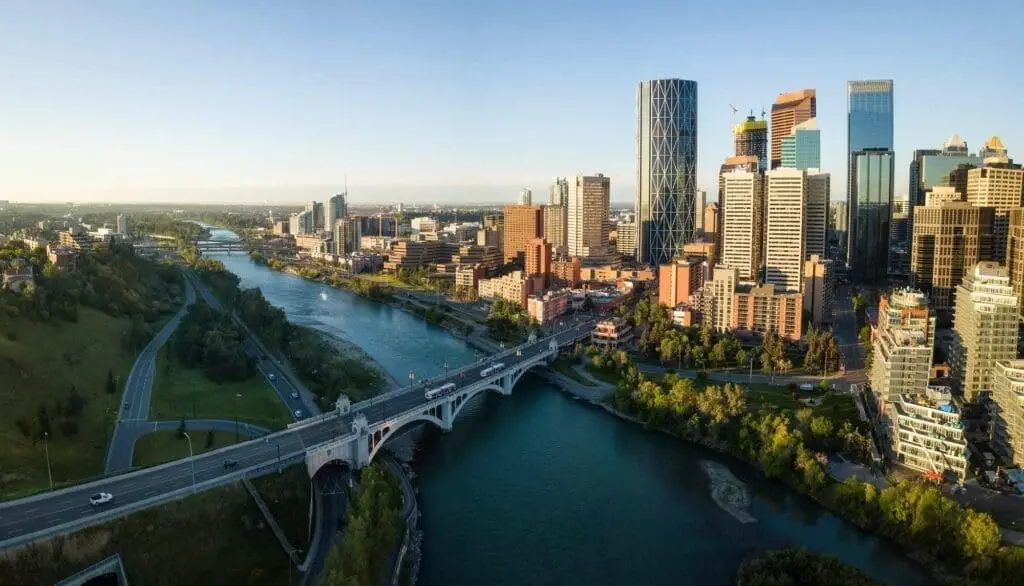 It is a prosperous city with a diverse culture. It is situated at the Rocky Mountains foothills. You will witness a lot of open space, pathways, mountains, parks, rivers, and overall fresh air.
Calgarians enjoy a healthy and active lifestyle. It is more than its natural beauty. Here, the people follow their dreams, settle and structure their new lives in a new way.
Therefore the Cost of living in Calgary is relatively affordable. Still, at the same time, you will get so many things like fresh air, friendly people, adequate employment opportunities, and remarkable overall life development.
Look no further and get to know about this fantastic place so that you fall in love with this place in a more profound way.
Cost Of Living In Calgary
Know everything about the cost of living in Calgary in this article.
Know Calgary Little Closer
Calgary is a beautiful city where natural beauty is excellent. It has many new natural resources—the main economic activity in the petroleum industry, tourism, and agriculture.
Alberta offers a significant portion of the oil industry of Canada. The reserve the oil in the form of oil sand, which is the second most position in Saudi Arabia.
Calgary is famous for its business-friendly attitude, and everyone is welcome with a decent business idea. They have age-old "cowboy" traditions, and this place is also known as 'Cowtown.'
The Stampede show is a popular tourist attraction where cowboys from different areas come and display their talent.
The weather of Calgary is pretty dry, and the humidity level is low. Summers reach up to 30 degrees. If it's cold, still it is sunny in Calgary.
Hence, Calgary is an attractive spot for residents, visitors, and newcomers. Winters are pleasant and remain up to -10 degrees.
Chinook, a warm wind, appears during winters of Calgary and increases the temperature to 15 degrees. So, if you plan to shift to Calgary, then you should have all the clothes in your wardrobe for all seasons.
Compare to Canada's other places like Toronto or Vancouver, Calgary has all the right reasons to shift your base. You can come here, settle here and start your new and fresh life.
Well, Calgary is a diverse place where you will find people from different ethnicity like Chinese, Indian, and Filipino. The result of the strong economy of Calgary forces people from other Canadian cities to shift to Calgary.
Living Cost
Now, this is a big concern for many newcomers. The Cost of living in Calgary determines whether you will save money or spend more, whether you can shift with family or you have to stay alone.
To your surprise, it is a wealthy city, but the living Cost of this place is pretty affordable. The main reason is the natural gas price is low. Also, Alberta does not have any option of Sales Tax.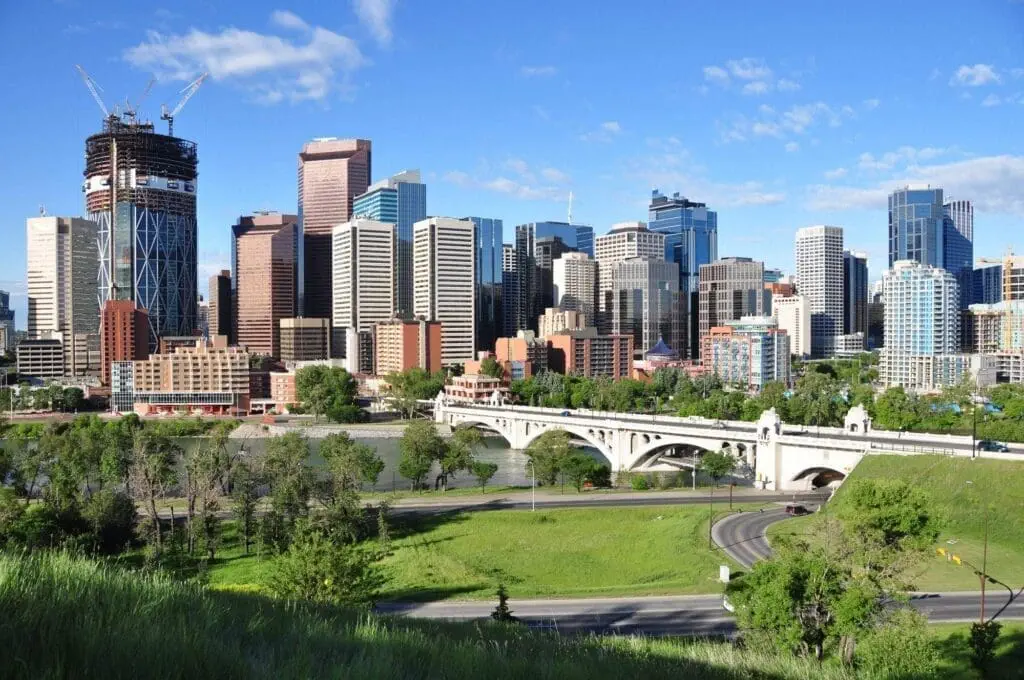 Hence, the Cost of living in Calgary is low as compare to other Canadian cities. The housing costs are competitive because of the crescent Canadian economic recession. That is why it is good news for the people who want to settle new in Canada.
You can rent a 1-bed apartment at around $1000 in a month. In comparison, 2 bed costs $300 to $400 in a month—3-bed property costs around $1200 to $1400, which is reasonable.
But, if you want to reside in Northwest or Southwest areas, then theCost of living in Calgaryis high.
If you are staying in 3 or 4 beds property, then it will cost you electricity, heating included bill at around $200 to $250/ month even during winter. Monthly internet cost per month approximately $50 to $70.
Transport Rates In Calgary
If you are one who wants to travel on public transport, then you can make a monthly pass of $103, which is a good deal. Per journey on bus or train is almost $3.30. 
But if you want to take C-Train, then it is free to travel between the stops downtown.
You can even enjoy the taxi and cab services. You can even rent a car and drive on your own to the destination without buying it. 
You can hire shared vehicles for short trips, which is cheap for your pocket. Hence, it does not affect the Cost of living in Calgary.
Healthcare Expenses In Calgary
You cannot take a chance with health. The condition of health is never pre-defined. You should apply for Healthcare Coverage Alberta.
 You have to provide residence proof, work proof, and identification proof to registry agencies.
This will cover many medical services for an individual, including doctor's visits. It gives you peace of mind and even helps you get coverage during any immediate accidents. 
It takes hardly a week to arrive at your healthcare card after the application. To some extent, it even saves your Cost of living in Calgary.
Nightlife and Dining
Are you a party animal? No, it is not that expensive; instead, your visit to a fancy restaurant will surprise you. It is quite affordable and offers you good value.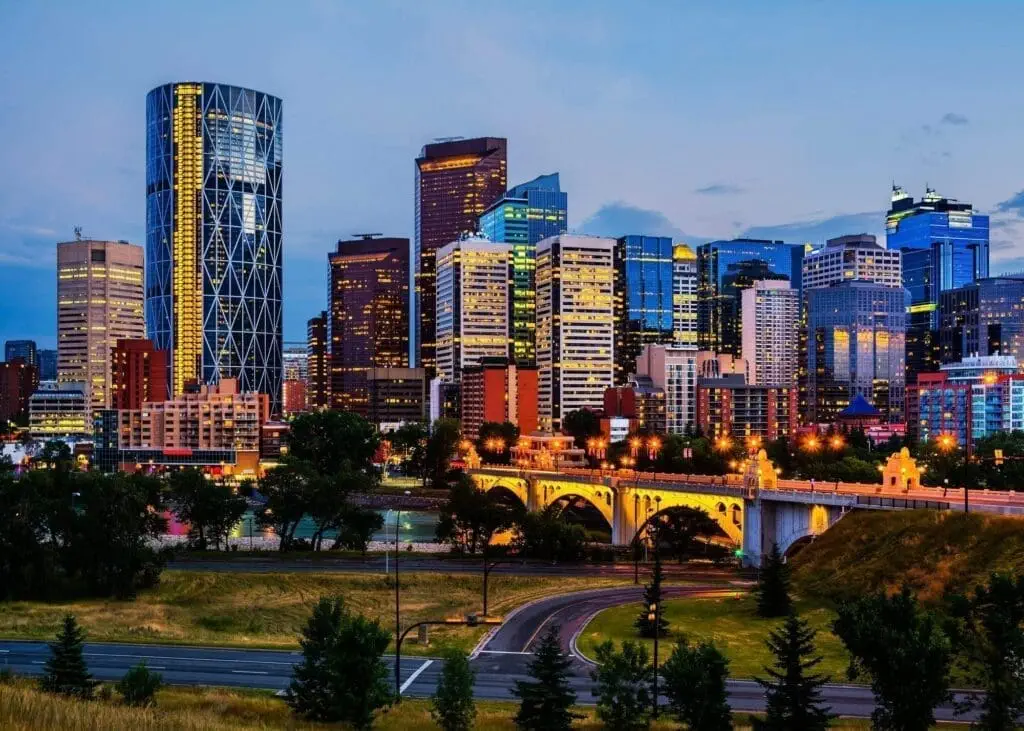 The standard meal course in Calgary in a restaurant is $14 to $20. Hence, it is expensive for some if you spend extensively.
But it is most affordable if you are wise to spend your money logically. For a standard cost of living in Calgary, you need to budget well.
Grocery Bills
In a week, Alberta household use $168 on groceries as per the 2014 report. You can determine the Cost of living based on grocery bills. 
It depends on one family to another family. The spending habits of each family are different. 
If you want to move to Calgary and make a decent amount of living, then you should focus on your basic needs, and then you can think of that extra spending. 
Recreation & Fun
Well, Calgary is famous for the activities of winter sport. Hence, it can affect the Cost of living in Calgary. So, it would help if you controlled your recreation spirit, and once in a month for a recreation activity is a good option for a newcomer.
It will help you understand and look for options through which you can save your extra pockets. You do not have to think much and go ahead to buy your gear for skiing or other recreational activities. It will help you save extra money. 
Where To Live In Calgary?
You can segment Calgary into 4 different quadrants like NW, SW, SE or NE. The streets run north-south, and Avenues run East-West.
Once you cope with this system, then you can quickly move around Calgary without any hassle. 
If you want to travel between Northeast to Southwest in public transport, then it can be tricky. You can face heavy traffic crossing the bridge during office and school hours.
Hence, it would be ideal if you chose your mode of transportation smartly without much of a problem so that you can reach the destination without much effort. It even creates a significant impact on the Cost of living in Calgary.
Employment Opportunities In Calgary
Many people shift to Calgary for the development of their financial status. Calgary has the highest per capita personal income compared to other Canada.
You can find employment opportunities in renewable energy, agribusiness, manufacturing, technology, and transportation. 
Calgary's minimum wage is high than in Canada's rest cities. Hence, you can improve your Cost of living in Calgary if you find employment opportunities here. 
Moving To Calgary With Different Options of Immigration
If you want to move for a short term, then you will receive work permits that are temporary. This work permit will allow newcomers to work and live in this place at the same time. 
For permanent movers, the immigration process is aligned with the selection system of Express Entry Canada. For entrepreneurs, workers, and graduates, you will get provincial immigration options.
Conclusion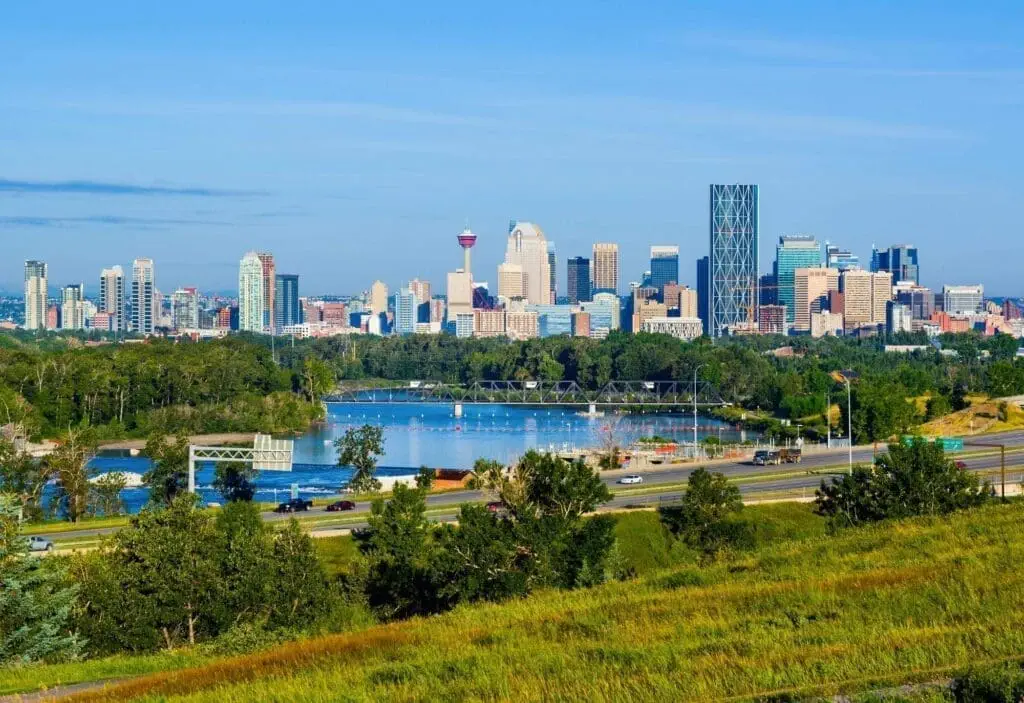 With that, you can determine the Cost of living in Calgary. Now that you know the Cost of living in Calgary, you can take your decision, and it will help you decide how you want to decide to live in Calgary.