What is Calgary Famous for? What is living in Calgary like? Is Calgary expensive to live in?
Situated in the foothills of Canadian Rockies, Calgary is a cosmopolitan city in Alberta surrounded by beauty on all sides.
Calgary covers an area of 848 square kilometers and is home to more than 1.4 million people. In the last 5-10 years, Calgary has seen a sudden rise in population.
Calgary generally witnesses warm and dry weather. The sun continues to shine even on cold days. Many people wonder if living in Calgary is convenient and is Calgary expensive to live in.
Calgary may not be as expensive as cities like Toronto or Vancouver, but it is still high in some aspects. According to surveys, Calgary was the fourth most expensive city to live in in 2019.
The main expense in Calgary that one will have to worry about is accommodation for apparent reasons. The rents are high due to a short supply of decent properties.
The other expenses depend on an individual's preferences and tastes. Also, people moving to Calgary with their children will have to keep in mind the childcare expenses when considering the budget.
Is Calgary Expensive to Live in? 7 Facts That You Should Know
Here are seven facts you should know about living in Calgary.
1. Accommodation
The most significant expense for people moving to Calgary is the accommodation cost.
Due to lack of housing available, the rents have increased to such an extent that most of the average families are unable to rent property in the city, and others look to rent housing in an affordable neighborhood, which is outside the city limits.
2. Entertainment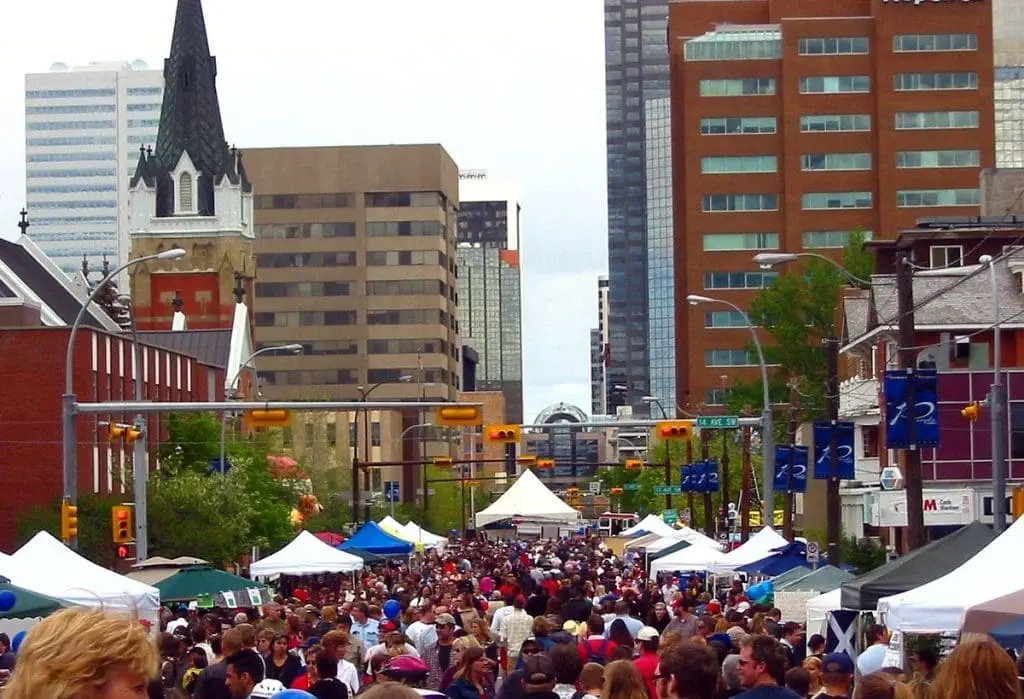 Fortunately, most of the entertainment that Calgary has to offer to its people is based outdoors, which means the expense of entertainment is generally less.
In Calgary, there is an abundance of parks and open spaces. So, people spend most of the time biking trails of the Rockies and hiking instead of spending their hard-earned money at some shopping mall.
3. Education Cost
There is good news in store for people who are shifting to Calgary with their children. People have a fantastic option if sending their kids to public school at no cost. The education system of Alberta has benefitted a lot from government funding.
Above all, some of the best public schools in the province are situated in Calgary. However, a matter of concern is that childcare in Calgary is costly.
This means that people with kids of pre-school going age will have to plan out the childcare portion in their budget carefully.
4. Transportation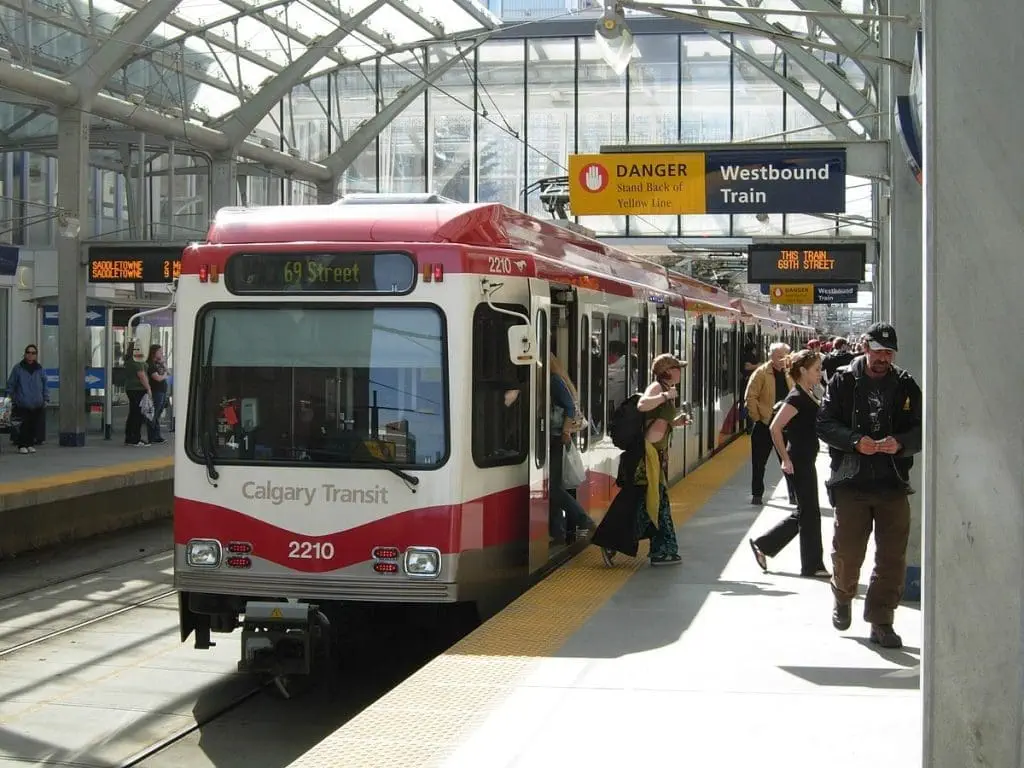 The traveling cost in Calgary is reasonable, especially when it is compared to that of other cities in Canada.
If one gets a monthly travel pass made, one can use it on both buses as well as trains, which is undoubtedly an effective way of managing transportation. There is no underground rail system in Calgary.
Although driving is not given much of a priority in Calgary, people owning their vehicles to move around find the cost of petrol to be very reasonable. Owning a car in Calgary is preferred more than using public transport.
5. Job Opportunities
The economic growth and unemployment in Calgary mainly depend on the price of oil. In the past six years, Alberta has seen hundreds and thousands of job losses in the oil and gas industry.
This is also relevant to Calgary as it is the headquarters for some big oil and gas companies in Canada. It also means that employment is dependent upon service sector jobs related to the oil field sector.
Over the last 5-6 years, the bleak job situation of Calgary has led to people moving out of the city to get back with their families or move out of Alberta altogether.
The number of places available on rent has significantly increased, and the rent prices have gone too because of the high vacancy rates.
If you are in a job that does not depend on the oil sector, then Calgary will be an affordable city for you. Owning a house in Calgary is becoming more common for Calgarians due to the affordable rates.
Want to know the ten best jobs in Calgary? Click here.
6. Dining
Calgary also has a variety of cafes, pubs, and restaurants. The province is famous for its 'Berta Beef,' and Calgary offers a lot of good steak options. Most of the dining places in the city have reasonable pricing.
The restaurants have their daily specials so that you can treat yourself any day of the week. 17th Avenue is just the right place to visit in terms of dining, as most of the restaurants and pubs are situated in the area.
Want to know more about spots in Calgary that offer great cuisines? Here is a list of 10 such places that are unique in their ways.
A. Newcastle Pub
Located in the 17th Avenue, Newcastle Pub is a British pub and a fantastic place to start your evening, with delicious mouth-watering snacks at a reasonable price.
It is also a hub for all sports fans. There are a lot of televisions that feature football, basketball, night's hockey, and soccer.
B. Himalayan
Himalayan is a beautiful Nepalese restaurant situated in a South-West residential area on 17th Avenue. It is worth a visit whether you are visiting it from the other end or even if you are from out of the town.
It has a beautifully decorated interior with marvelous canvas paintings of Himalayan scenes adorning the walls.
Gentle music can be heard playing in the background to add to the soothing experience of excellent food and great vibes. It is a great restaurant, especially for vegetarians.
C. Oriental Phoenix
This Vietnamese restaurant is present in two locations, Chinook C-train station, and downtown Calgary.
The prices of the dishes can be relatively high, depending on your order. The most popular at this restaurant, which is also loved by its customers are noodle soups.
D. The Warehouse
Located in Downtown Calgary, The Warehouse may not impress you with its food, but if you are tired of cooking, it is just the right place for you.
The place gets quite busy in the evenings, adding to the lively atmosphere. The music playlist of the place consists of all hits, and there is also a wide range of choices for drinks available.
E. Jameson's
An Irish pub chain located on 17th Avenue and also Brentwood is an excellent spot to grab a bite and spend a good time with your friends. There are also a bunch of games available to keep you engaged and add to your fun.
Like the other pubs, Jameson's has its daily specials in both food and drinks. The most exciting thing about this place is that they prepare exceptional diet food for you on-demand and according to your need.
People generally visit this pub with friends and share the famous 'Party Platter'.
F. Una Pizza and Wine
This hub is considered to be one of the best pizzerias in the city. As it is so popular, it follows the first-come, first-serve rule.
The server may ask you to wait and contact you when a table is available if the place is already full. The options of pickup and delivery are also available so that you can enjoy the delicious food in the comfort of your home.
7. Some Major Positives of Living in Calgary
Taxes in Canada comprise of Goods and Service Tax (GST) and Provincial Sales Tax (PST). Residents of Alberta Province do not have to pay PST, and the GST is charged only at 5 percent.
Compared to other cities, salaries offered in Calgary are mostly above the Canadian average.
Calgary is full of breathtaking views with a backdrop of Rocky Mountain, meandering river, and attractive downtown.
Recreational Opportunities
There are a large number of options available for your recreation and also to keep you fit. Fantastic winter sports attract lots of people.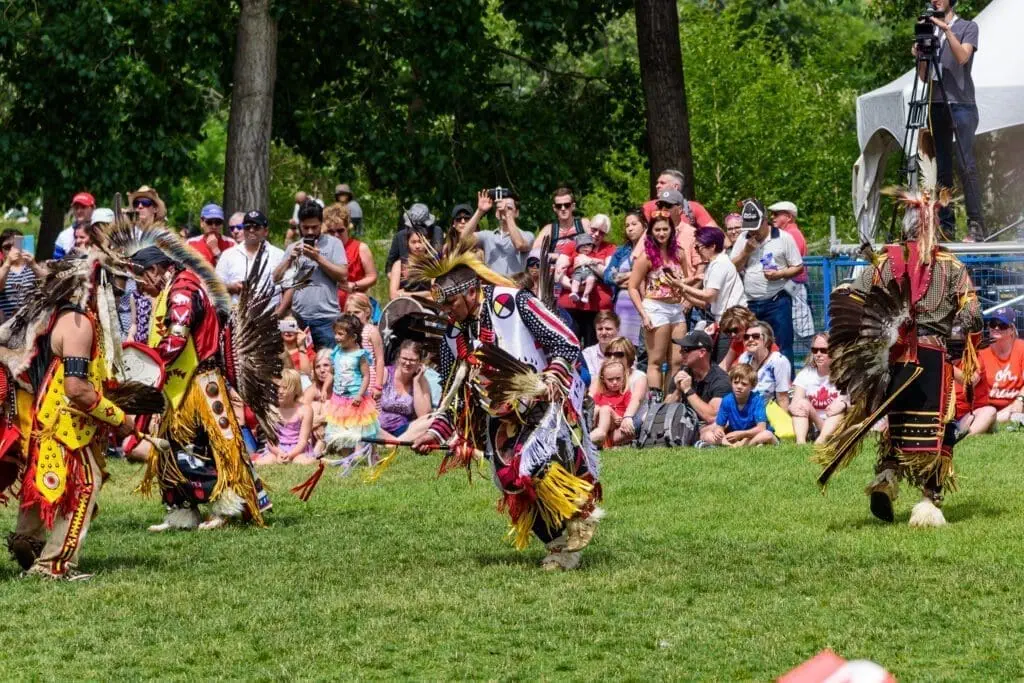 The city is very diverse, and people from all over the world come and settle here. Around one-third of the population of Calgary was born outside. There are many immigrants from outside Canada, including Indian, Chinese, and Filipino.
In the past few years, Canadians who earlier lived in other provinces also migrated and settled in Calgary as a result of its strong economy. Calgary is also the first choice of second movers, that is people who first immigrated to Canada, settled there and then decided to relocate again.
Since many of the Calgarians are not from Calgary, the ones who make sure to mention the fact that they are born and raised there. Calgary has several music and theatre venues, some of them being-
Theatre Calgary
Jack Singer Concert Hall
Glenbow Museum
Alberta Theatre Projects
Calgary Philharmonic Orchestra
The city is also proud of its country music, and you can hear plenty of it if you decide to settle here. You will also find a variety of recreational sports to keep you fit, including tennis, basketball, volleyball, and soccer.
However, the scenario of professional games in Calgary is not very bright.
Conclusion
Also see: Calgary Tower View with 8 Amazing Experiences.
In all, people who are hesitant and have the question in mind that is Calgary expensive to live in should understand that it is not as expensive and this answers the question – is Calgary expensive to live in?
Also, planning to shift to Calgary sometime sooner or later is an excellent idea as the city offers you more than what you could ask for. What do you like about Calgary the most? Share your answers with us in the comments section!
Suggested Reads
What Ontario Government Jobs? – Here's Everything You Need To Know
8 Awesome Music Stores Calgary to Check Out